As a trial, we've added a simple ChatBox function, accessible via the Forum top level menu;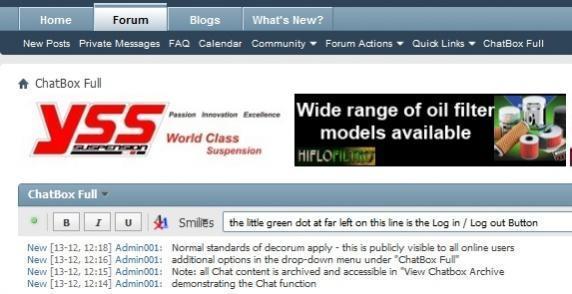 For anyone wanting a quick word with an online user - such as Admin etc, that is now possible, if you can attract their attention
- By looking at the bottom of the Chat window, you can see who is logged into Chat.
NB: This is NOT a private chat system
.
- Any registered user can view, and or join in the discussion.
- All chat content is archived and reviewable
Normal standards of content must be respected.