Living out beyond Tha Ton on the 1089 there a few places I return to often just for the joy of getting out the house and riding. One of these is obviously the nearby Mae salong and the onward trip to Therd Thai and what I frivolously call "the end of the world", the trip on down to the road end at Hua Mae Kham. Friday night was the first cold of the winter, had me up adding a blanket and the morning showed all promise of being a clear cool but sunny day. I had earlier looked at a post mentioning a festival with Akha and sunflowers, enough to pounce on it and turn it into a days ride. I left home at 8.15am, quite a cold start going up over the hills and made it to Hua Mae Kham at 10.30am already seeing pick-ups full of Akha and many teenagers on bikes heading the same way. I took the very quiet country road from the 1089 that comes out near Pa Dua on the 1130, up the winding hill through the Yao village to Sam Yaek and down to Therd Thai and Hua Mae Kham. The roads are all pretty good but look out for the awful ridge in the road surface coming down towards Therd Thai, and then accept the badly worn concrete patches as you near the destination. heavy rain and run-offs have done some damage.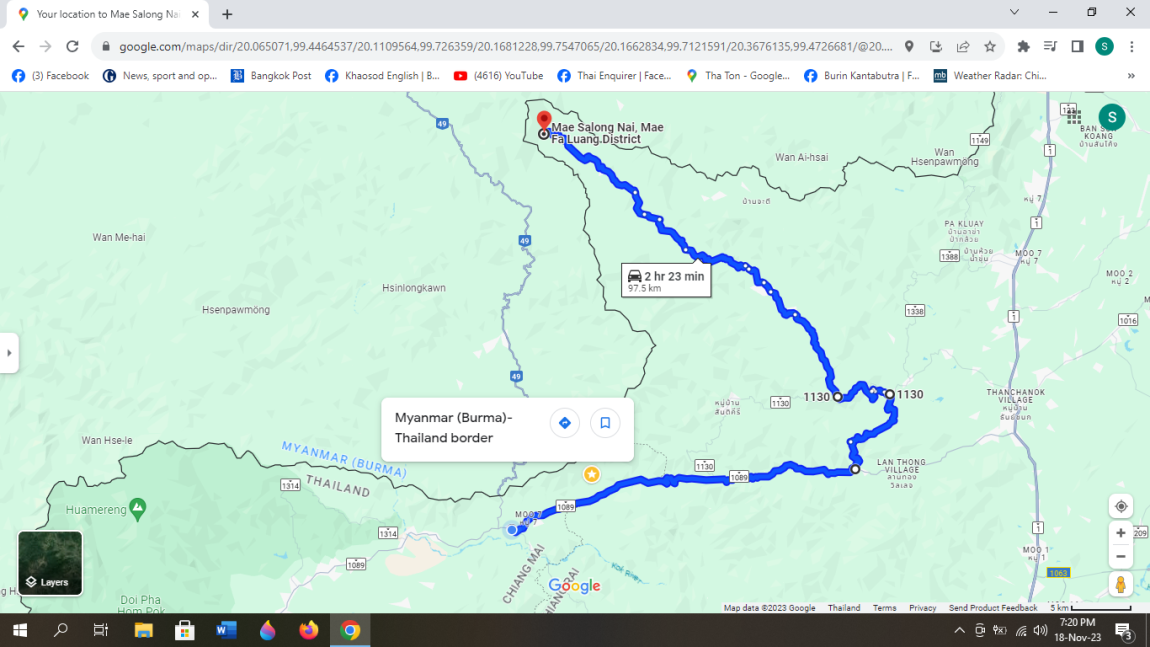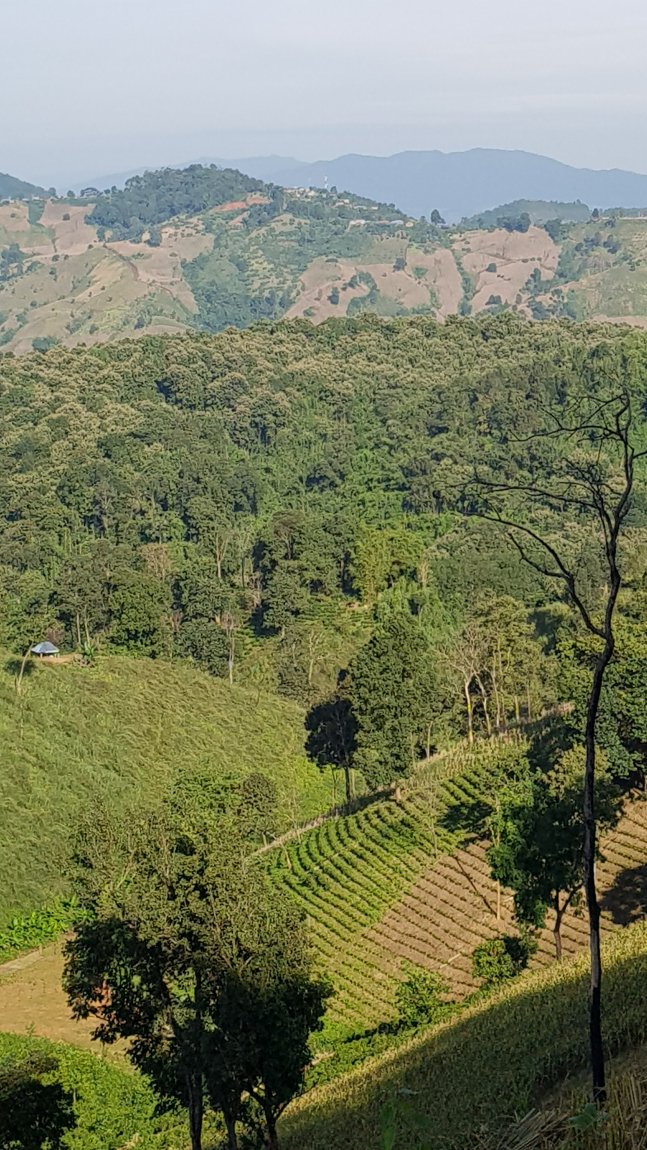 Sam Yaek as seen from the quiet road over the hill from the 1089 to the 1130.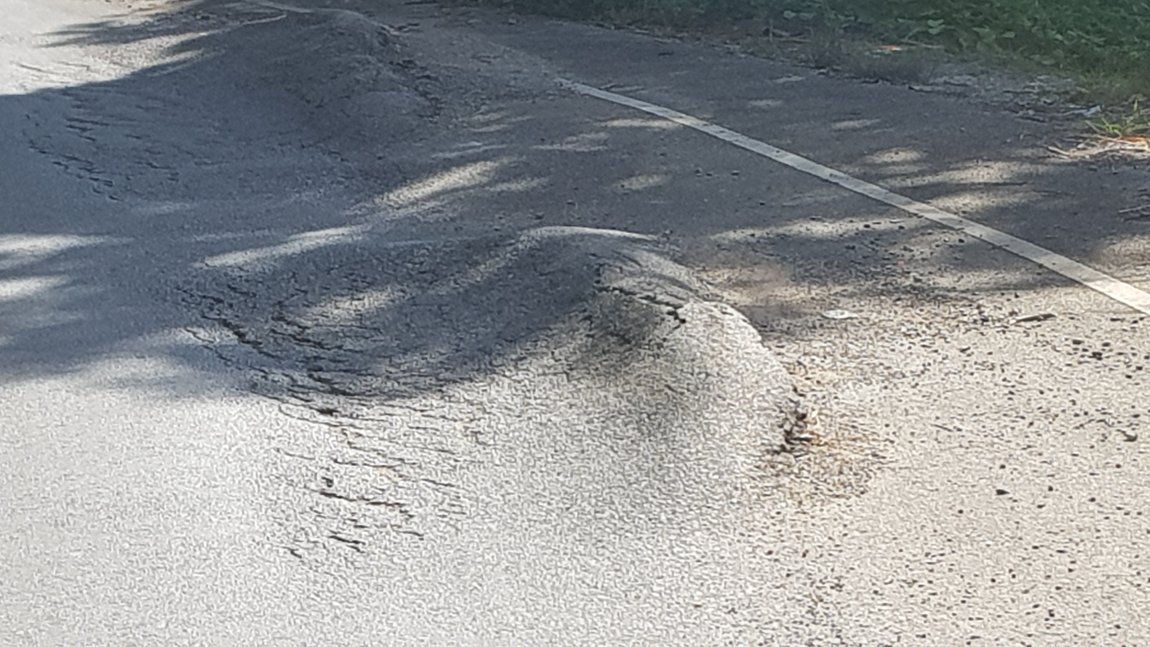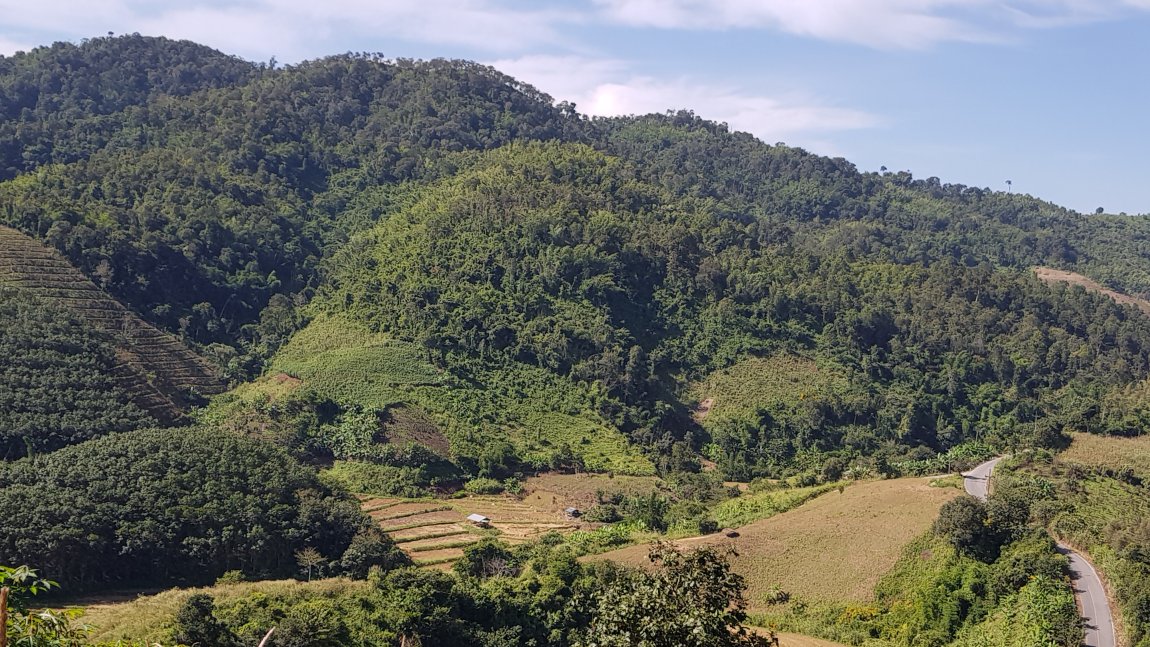 Nearing the roads end at Mae Kham.
The festival is held on a steep slope of the hills bordering with Burma and the village has only small lanes and little parking space. I was quite early, just followed some locals and parked where an official in a black uniform told me to. It was a short walk past stalls selling food, iced drinks and local Lisu and Akha clothing to the small flat show area which even early was pretty crowded with dignitaries and locals.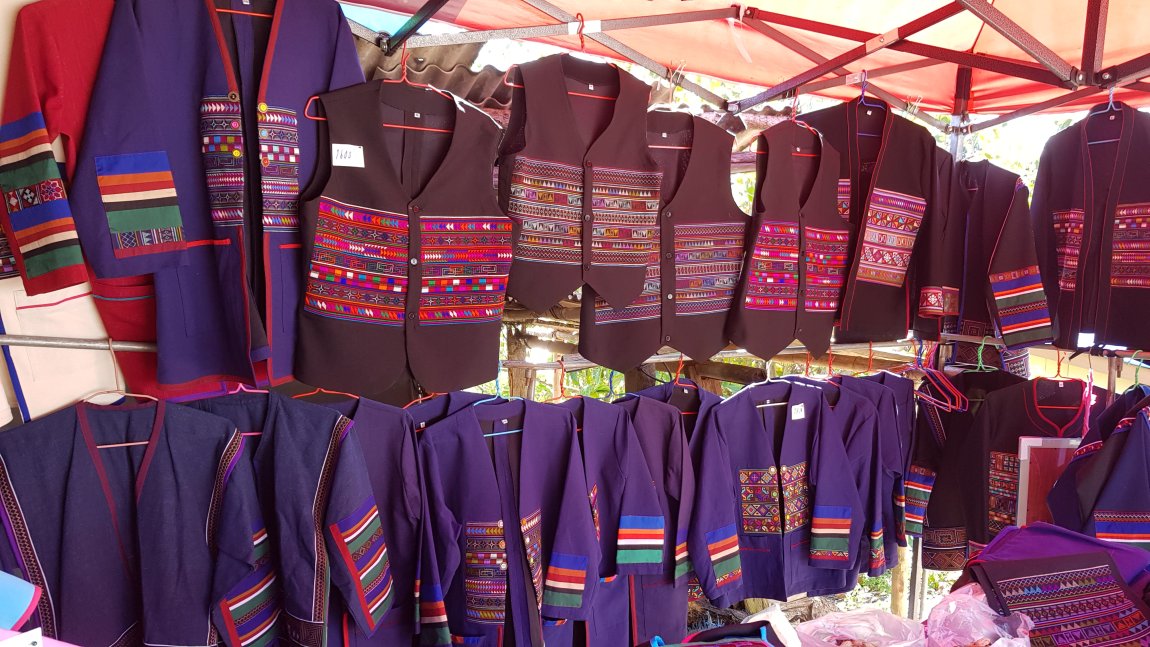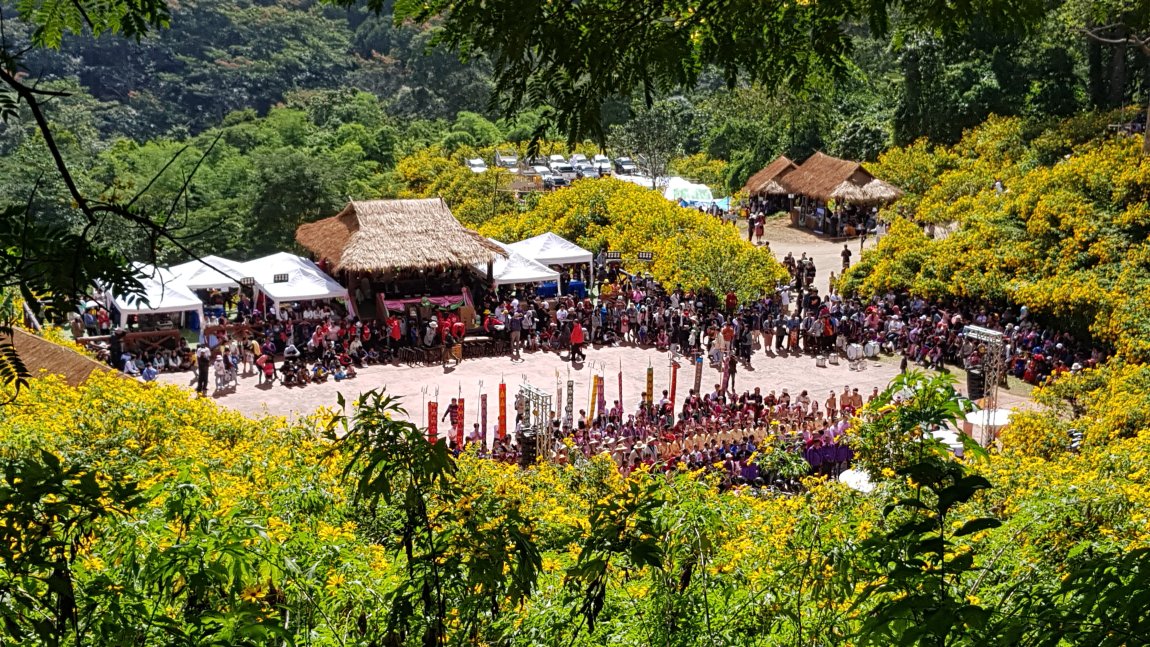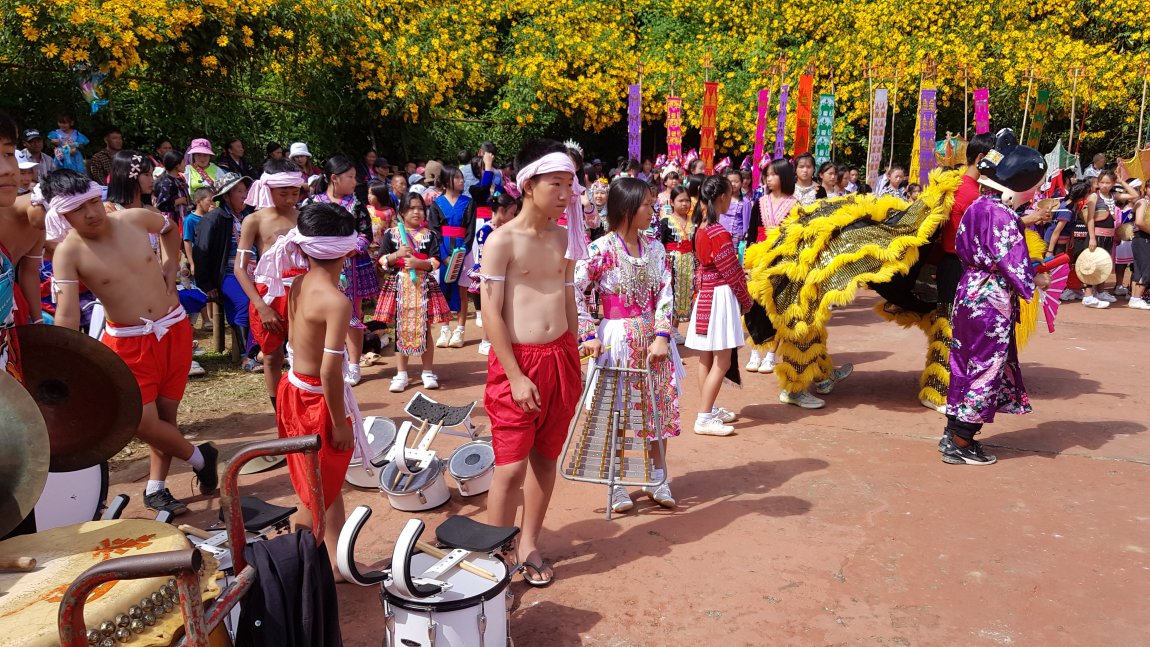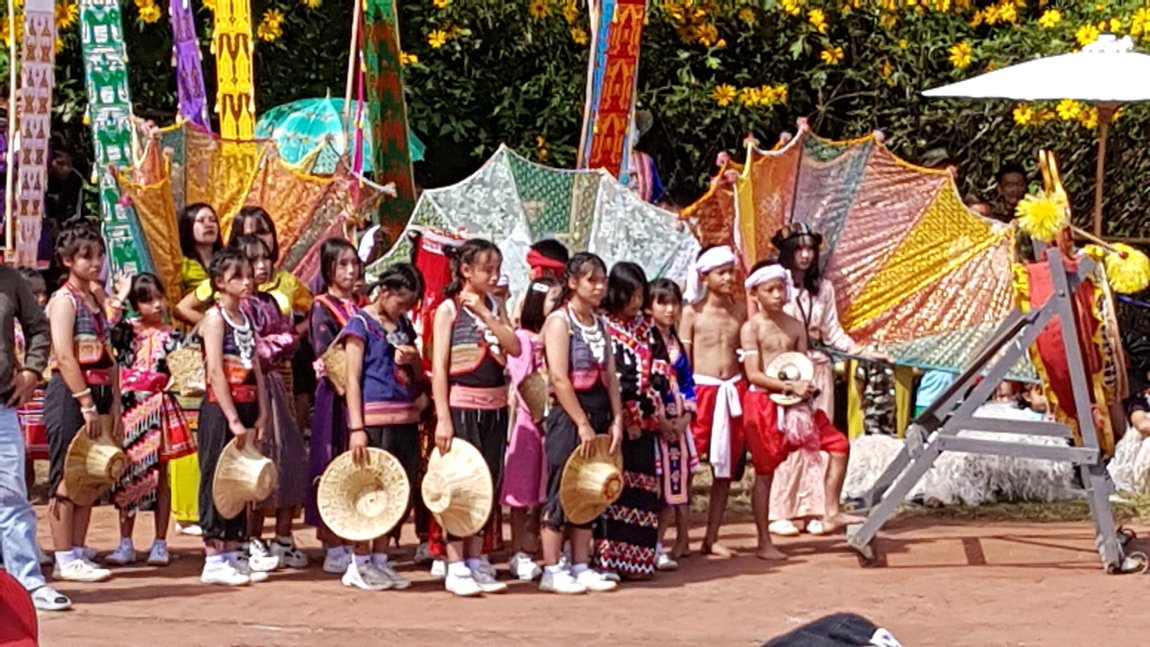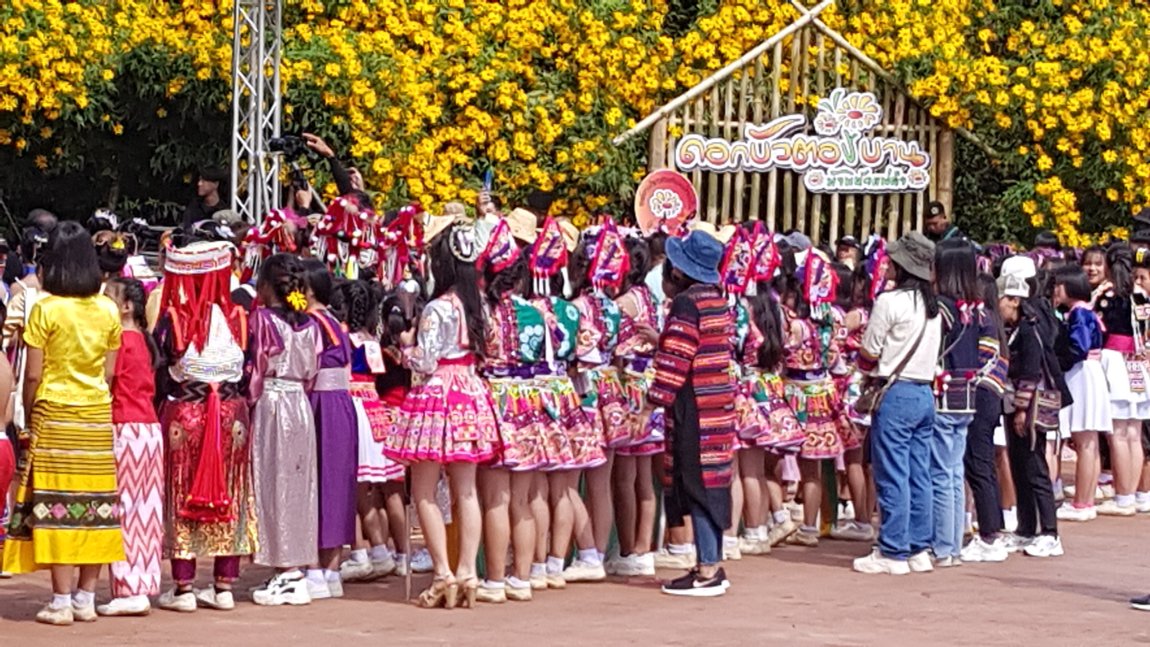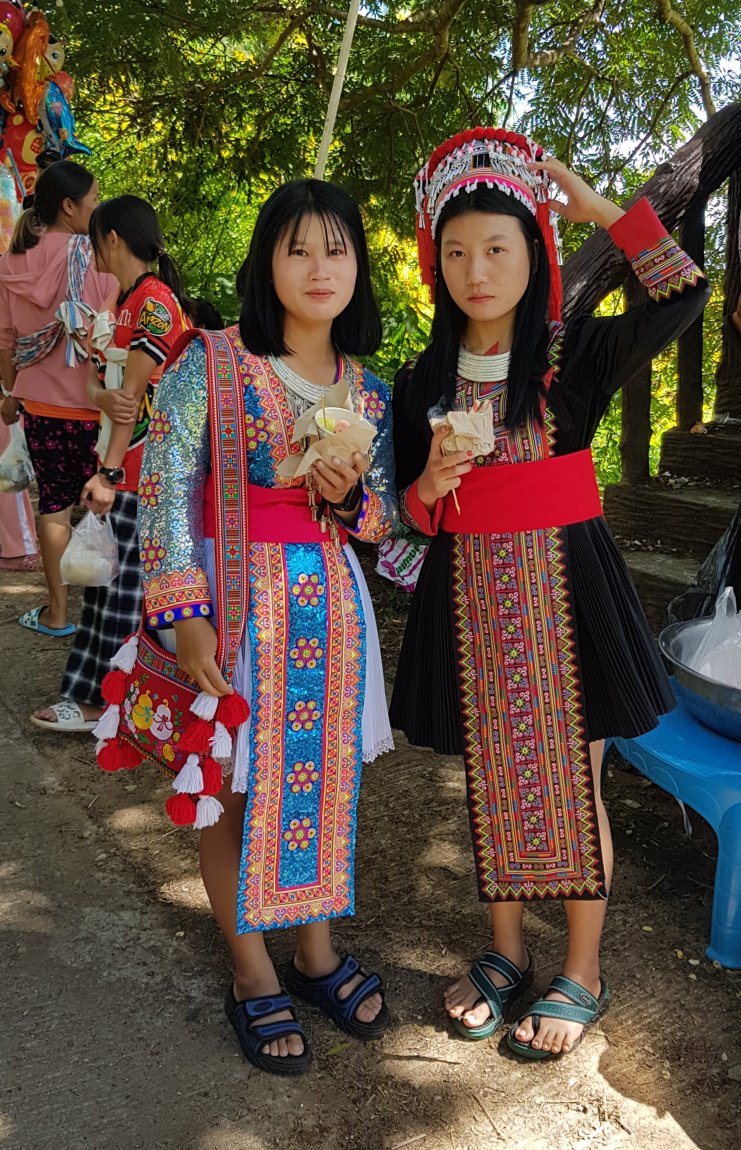 The place was getting very busy, families with kids, lots of small groups of both teenage girls and boys and it was obvious to me that nothing was going to happen quickly and I had a need to get back on the bike and over a route I travelled on 18 months ago when the weather was not so good. I had a noodle lunch in a small local cafe and left.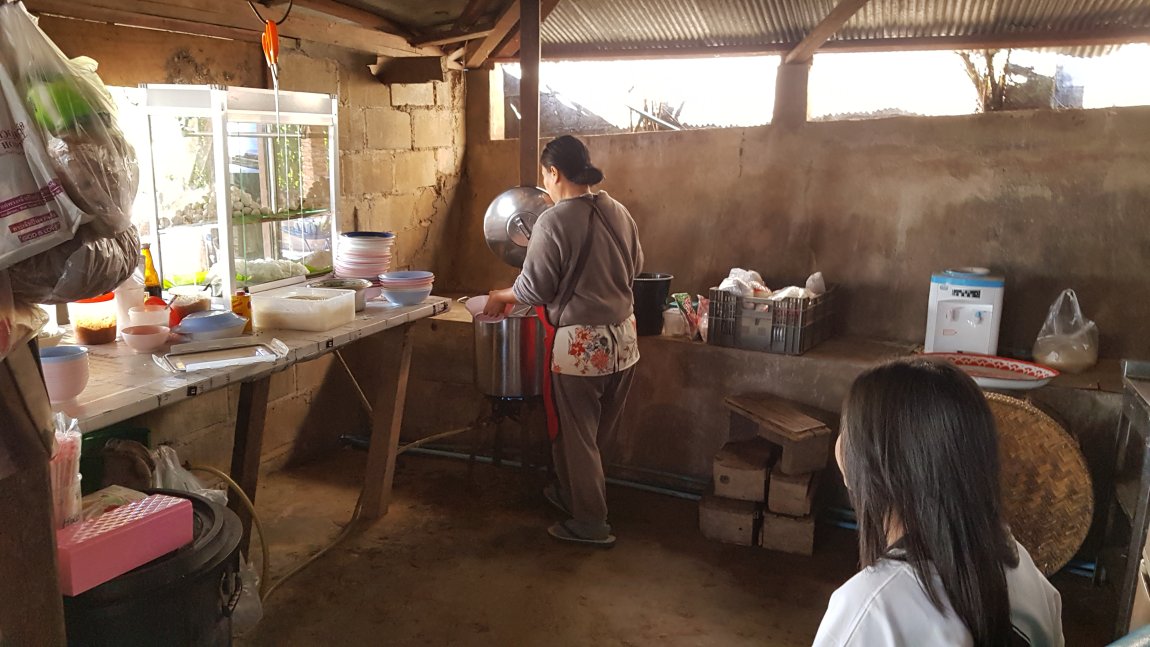 My little diversion on the return journey was a small concrete lane, just about big enough in places for 2 cars to pass which leads up nearer the Burma border and is full of terrific tea plantation scenery. The start was hard to find but google maps does show it and it was a case of stop, check the map on the phone, drive on a bit and repeat till I found it. Its up, up and up, finally coming out at two quite big villages that are constantly building new drying sheds and factory premises for this growing tea business. The weather was perfect, bright, sunny but not too hot and I was constantly on and off the bike for pictures. Thoroughly enjoyed my afternoon.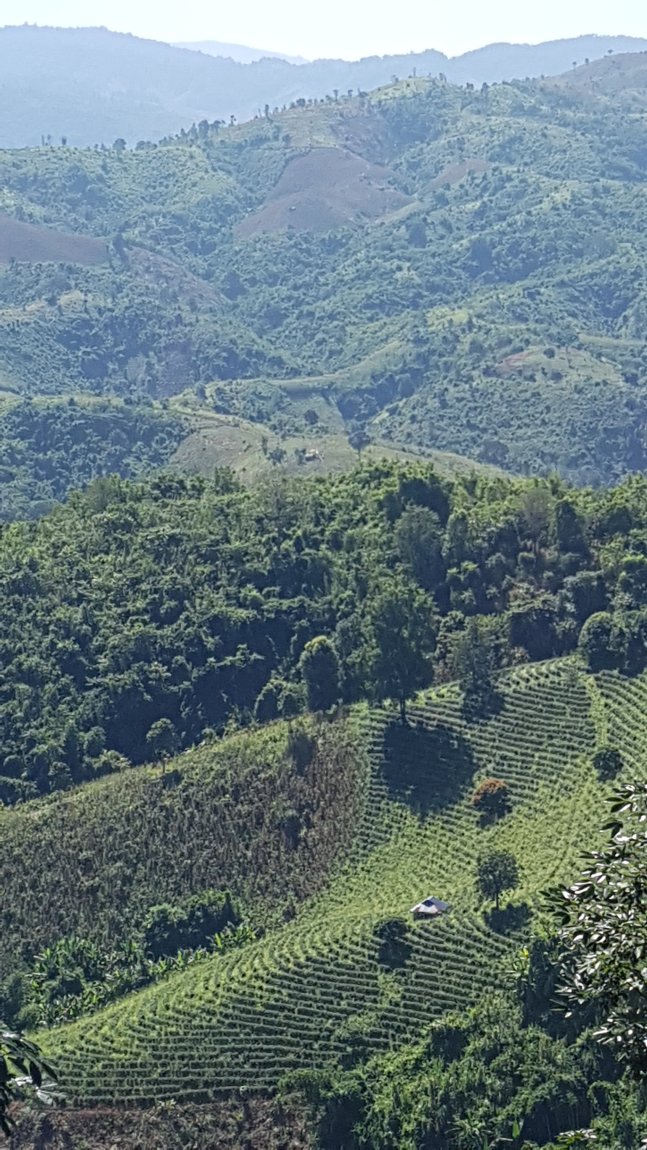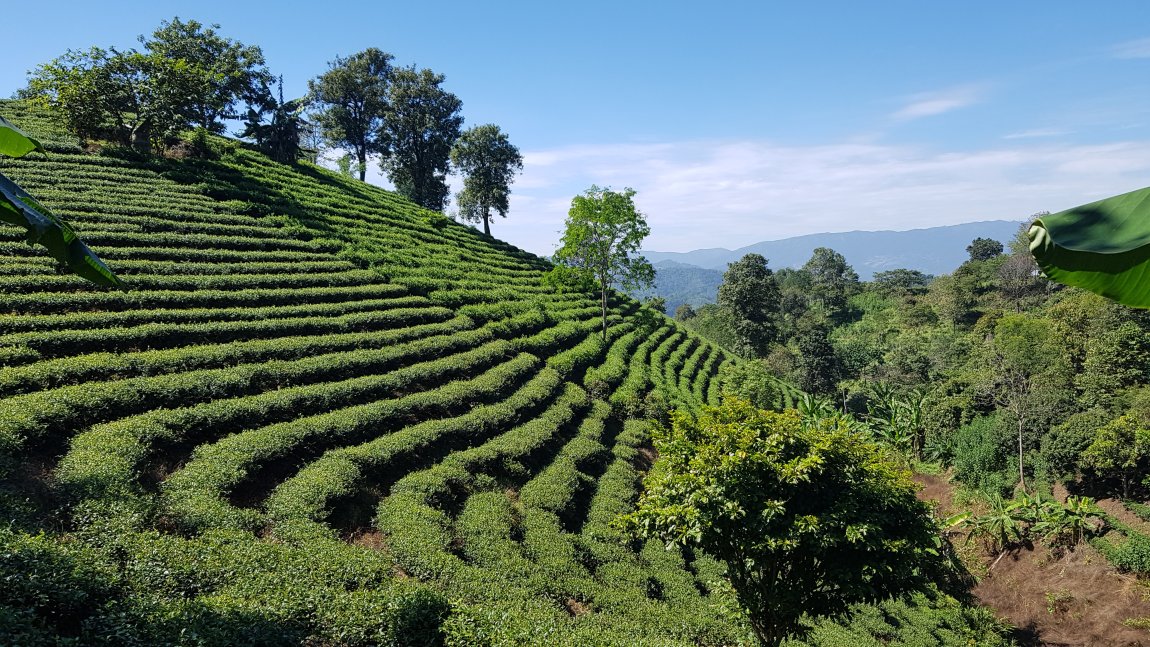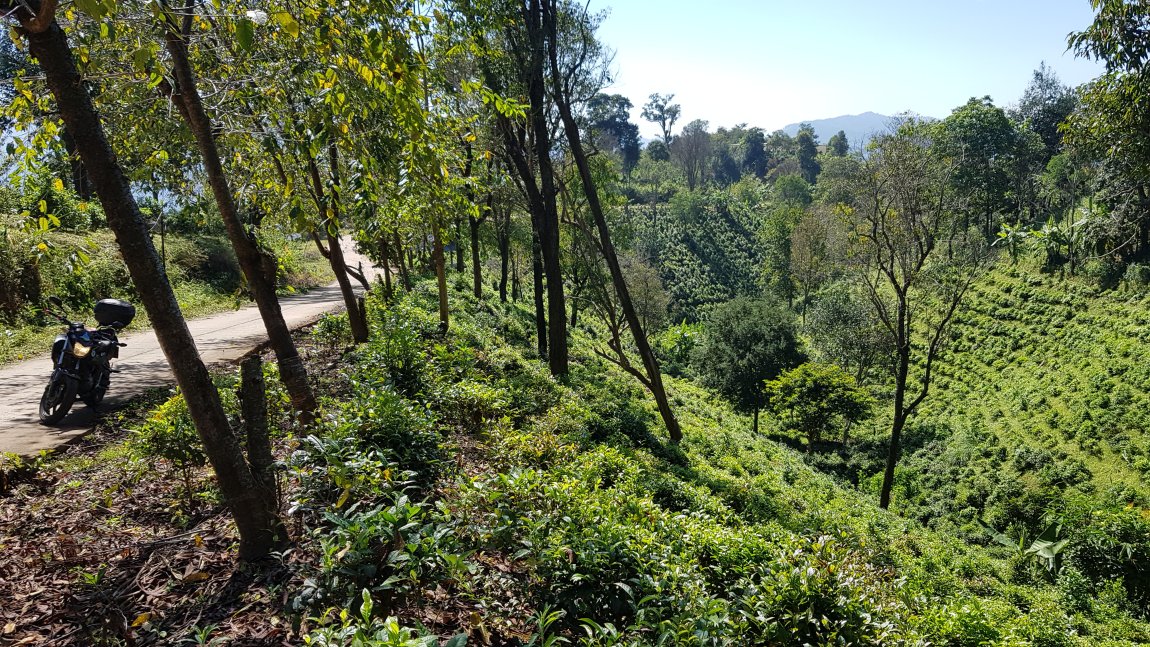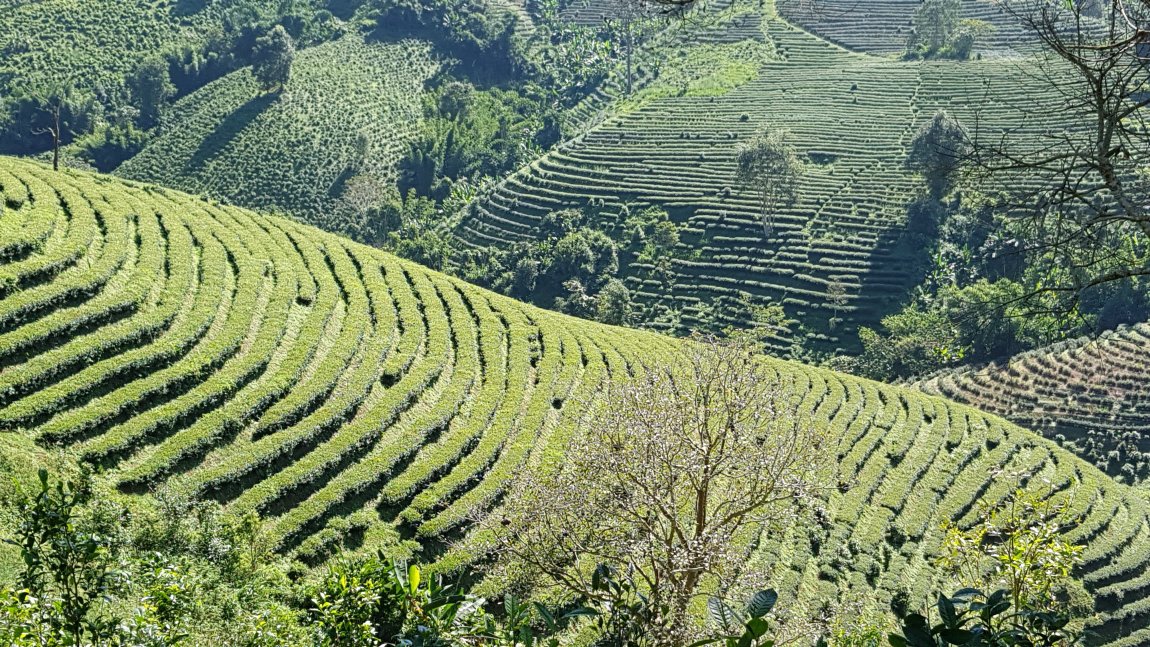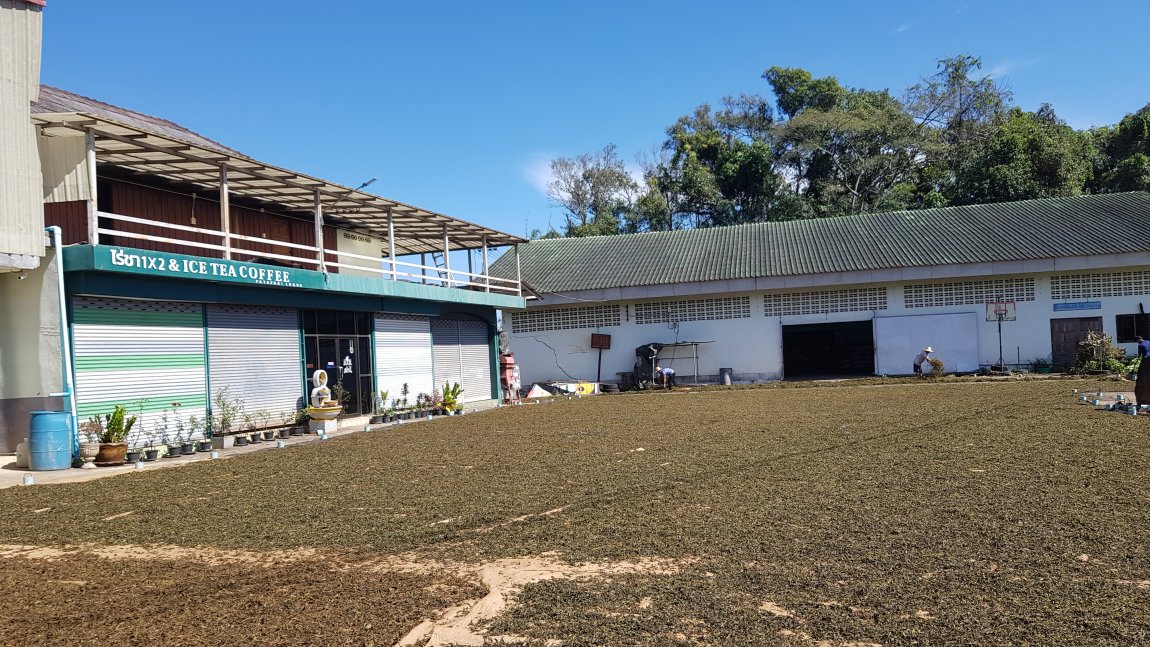 There was one pretty awful bit of destroyed concrete surface nearing a big village on top of the hill, thankfully only a few hundred meters long, both up and down slopes. Not enough to spoil your day, just something to take very slowly. Then I came out here.....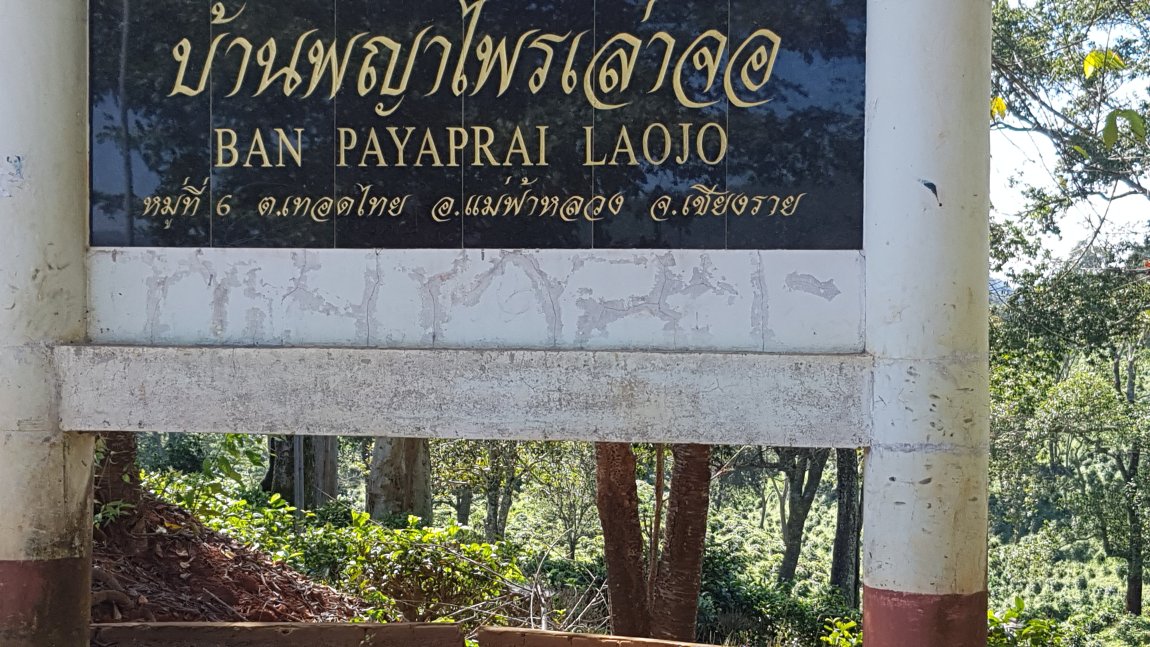 the road improved, better surface and wider and I started finding myself among people and bikes. The run down to Therd Thai is a lovely stretch, a little up but mostly down, more good views and but some very steep downhill corners. Nearly caught me out in my relaxed state. Then it was up to Mae Salong and after all that tea plantation viewing, time for a good cup of coffee before the journey home.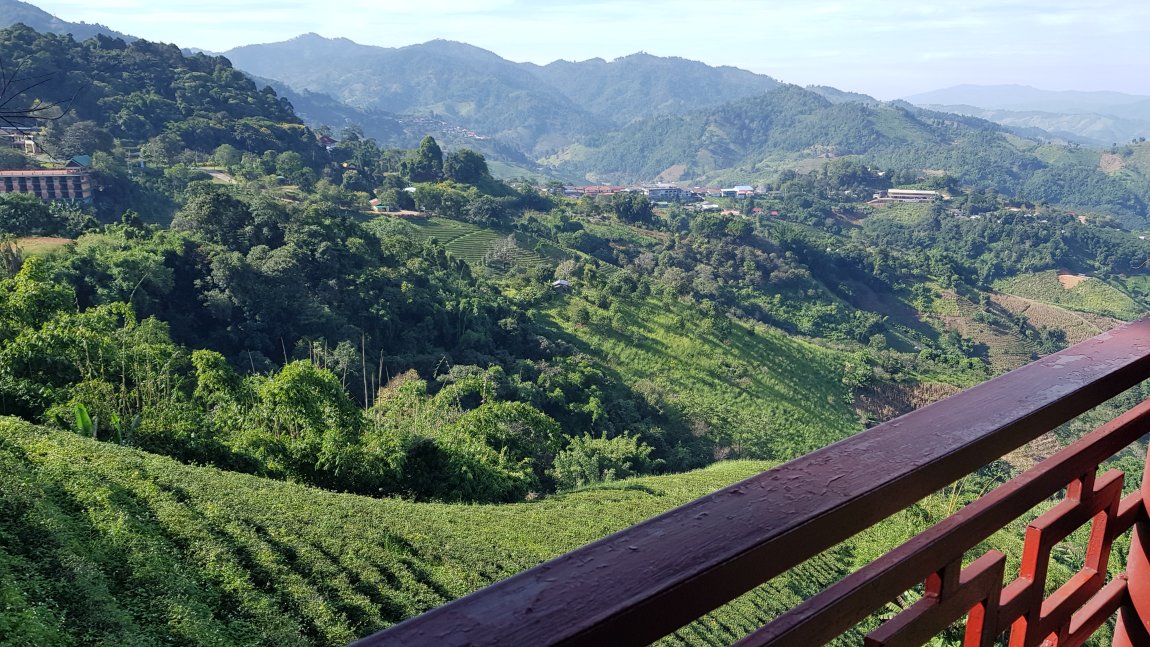 A day to realise how lucky I am, all this beauty and friendly people in an 8 hour day for petrol money (250b) and lunch/drinks (150b). Too old and too broke for journeys out of Thailand but with this on the door, never mind.