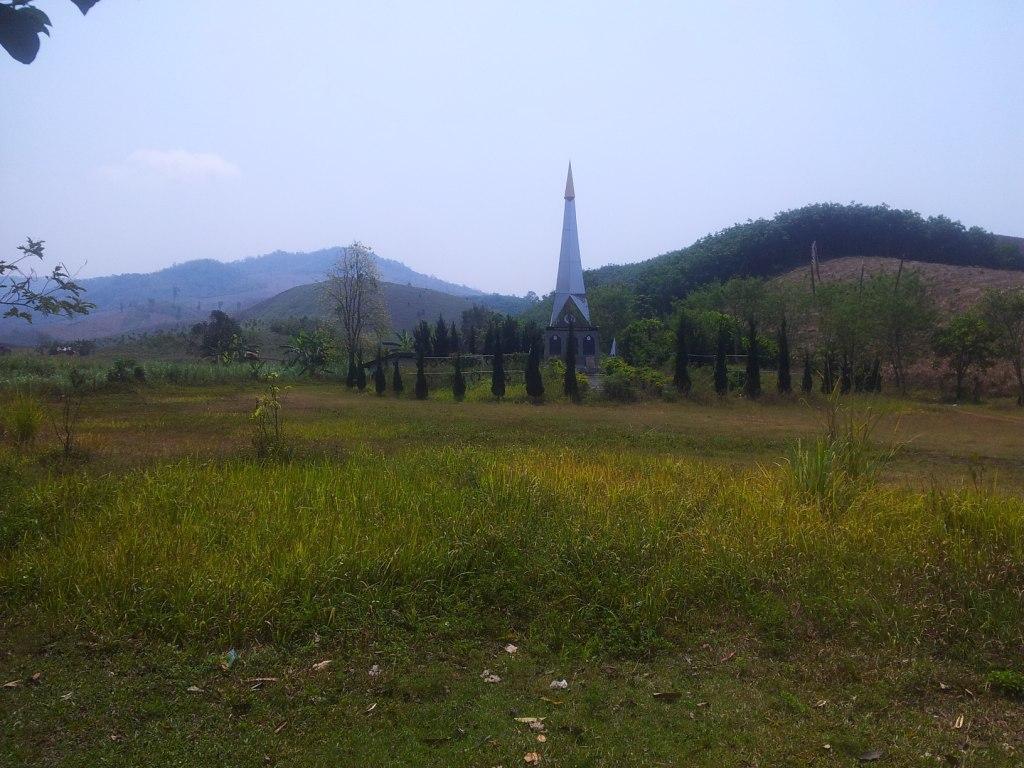 This unusual structure is located in the village of Huay Gwan, Bahn Saew district of Chiang Saen. It is on a small flat plain surrounded by hills.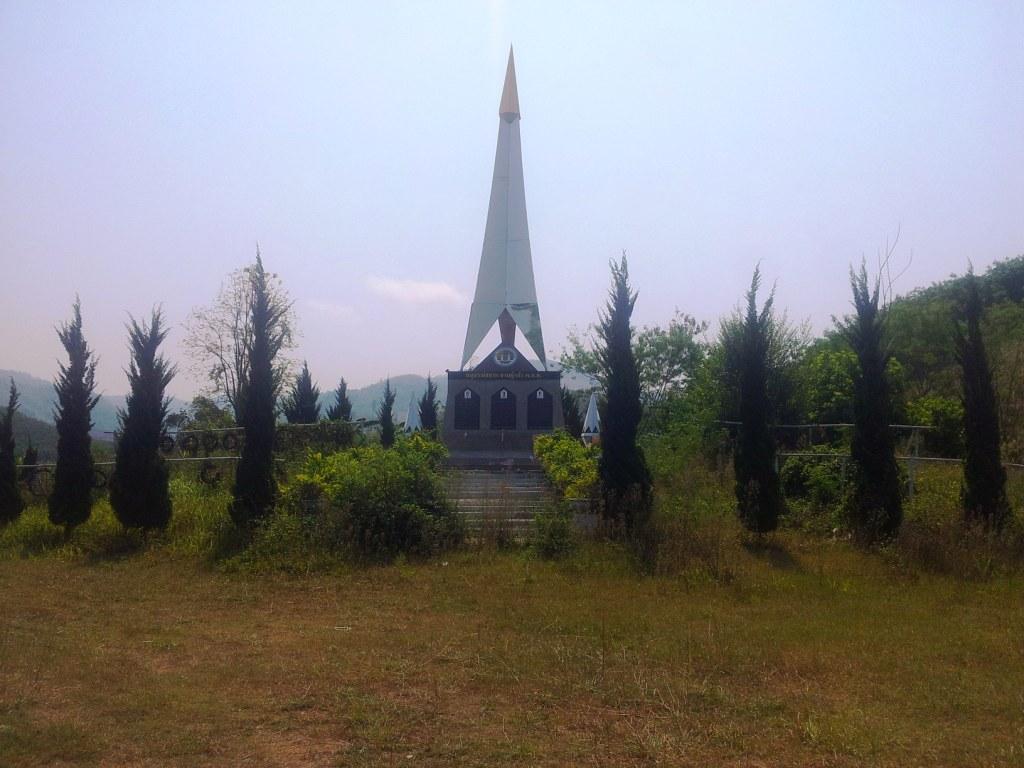 Granite facia on the base, the tower is clad with stainless steel sheeting and topped with a brass finial.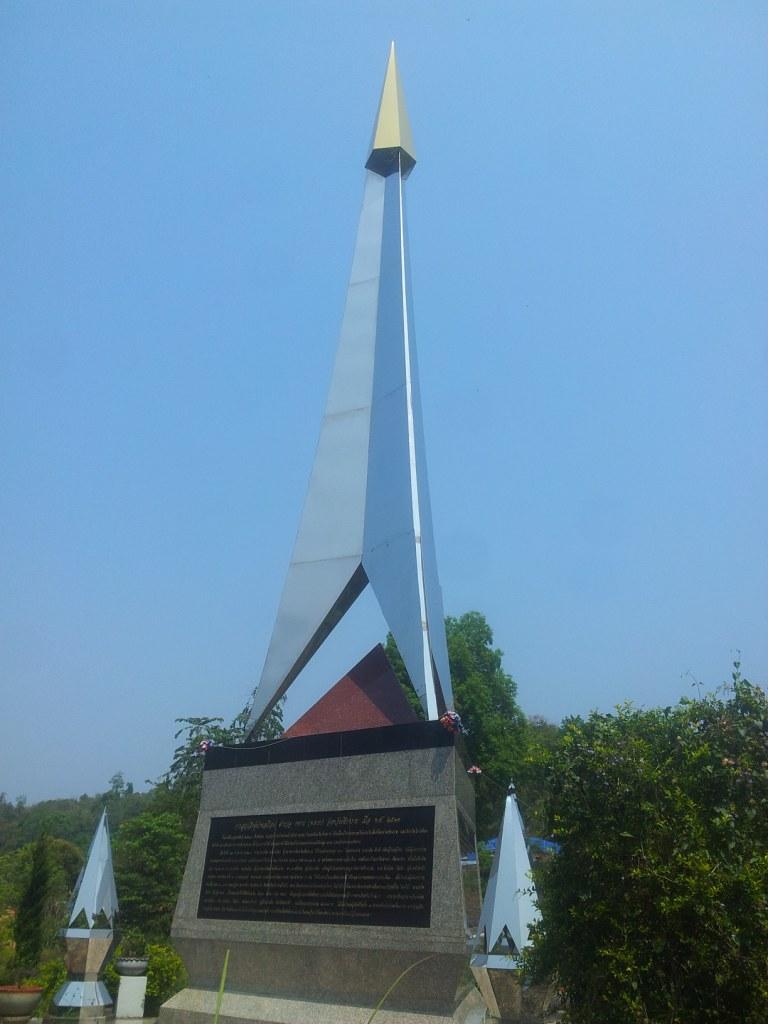 The plaque on this side tells the story of the cowardly incident in 1970.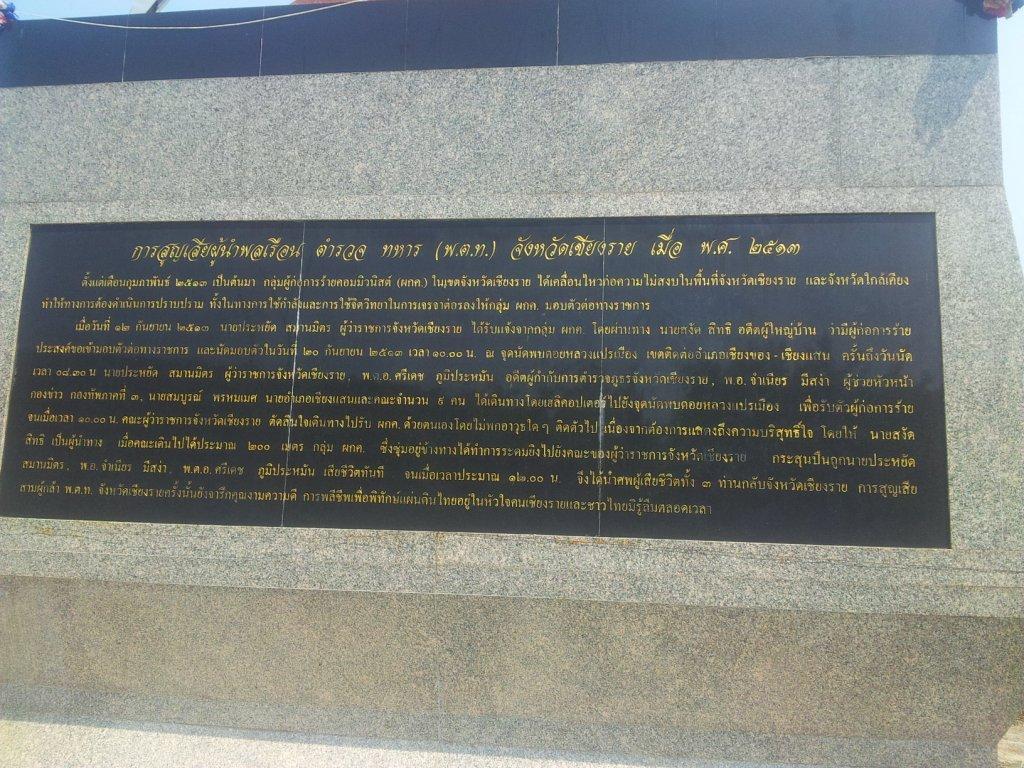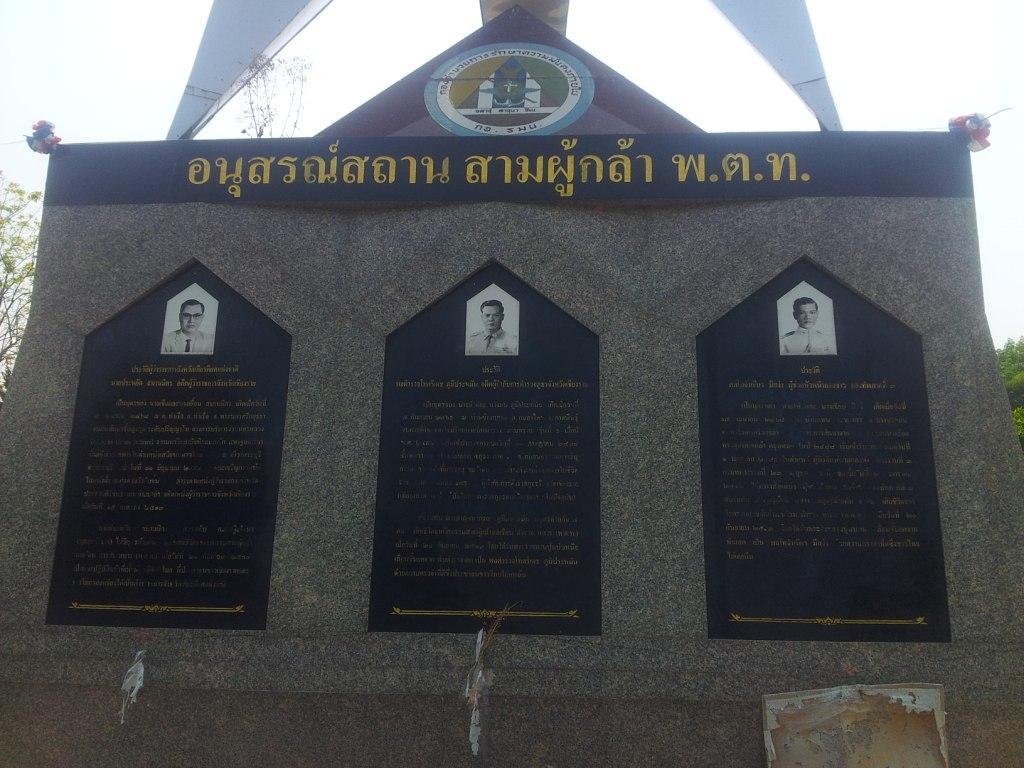 Clearly, something bad happened here and these are important people.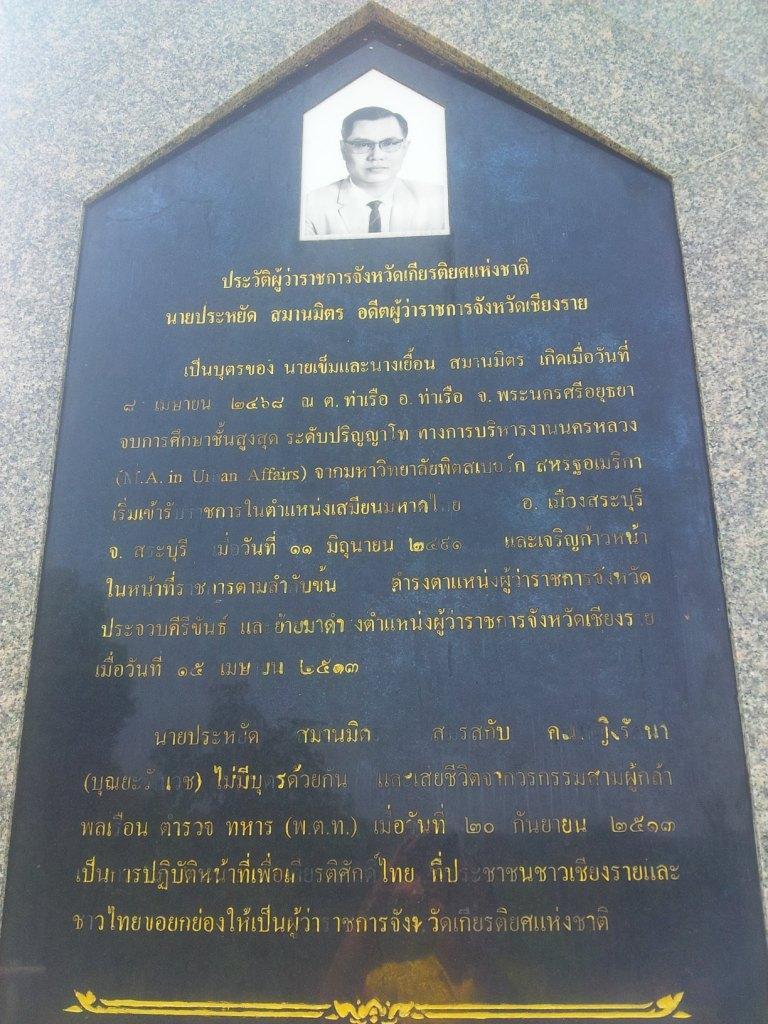 The Phu Wa, Governor of Chiang Rai
The Phon Tumruat, Police Chief of Chiang Rai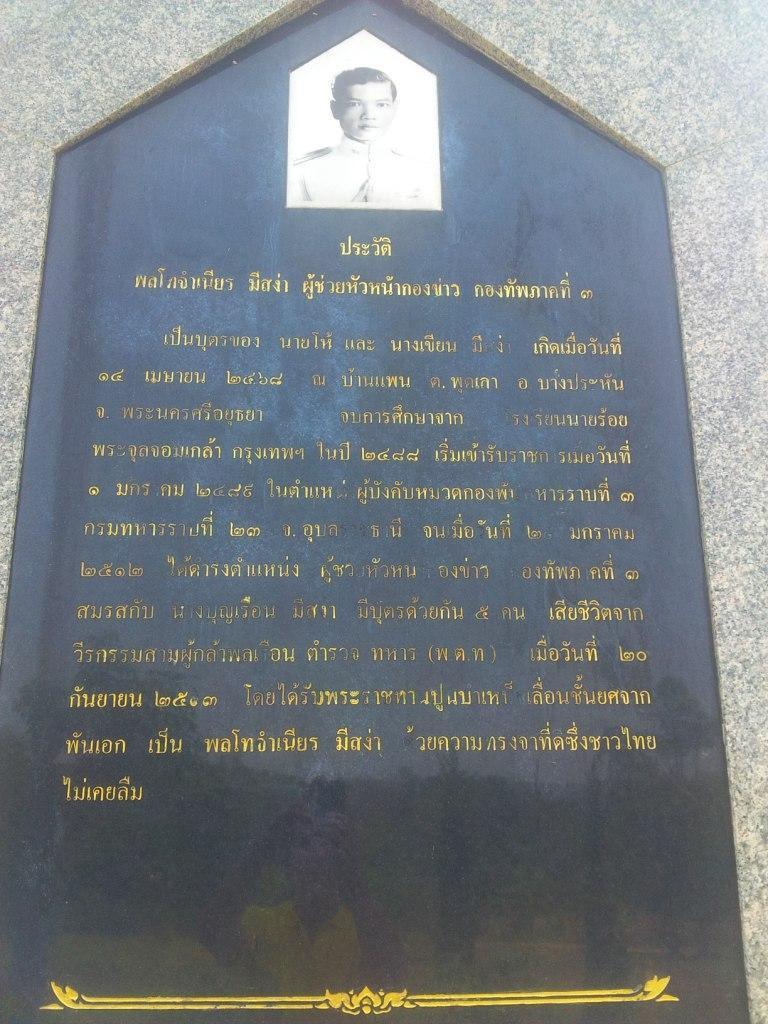 A young looking army officer.
Intrigued by this memorial, I got a translation;
The three slain persons include then Chiang Rai Governor Prayad Samarnmit, Chiang Rai Police Chief Pol COL Sridet Phumipraman, and 3[sup]rd[/sup] Army Assistant Intelligence Chief COL Chamnian Meesa-nga, all were ambushed by an armed group under the (now-defunct) Communist Party of Thailand at Ban Huay Kwan Nua, Tambon Ban Saeo, Chiang Saen District, Chiang Rai, September 20, 1970.

Governor Prayad was earlier approached by local CPT group through a village headman for accepting the surrender of a group of CPT members scheduled for September 20, 1970, at Doi Luang Prae Muang, the mountain bordering Chiang Saen and Chiang Khong districts. The Governor along with his civil servant, military and police counterparts, totaling 9, were unarmed as a gesture of good faith to the would-be CPT defector group. Soon after they got off the helicopter and walked further for about 200 meter the group came under attack by the hidden CPT armed men killing the Governor, police chief and the senior army intel officer.

The memorial for the three officers was later built in 2004 at the location of the ambush during the time of then Chiang Rai Governor Mr. Narin Panichakit to commemorate the heroic act of leaders of the combined civil servant-police-military peace-keeping force.

This memorial can be reached from the west, by turning off the 1129 (Chiang Saen - Chiang Khong) and taking the 4037 from near Bahn Saew through the village of Pah Tung. A couple of klms later, as the road goes up the mountain, take the left turn on the concrete road and go past the waterfall, then continue for about 15 klms to the village of Huay Gwan. The last 2 klms is a flat dirt road.
From Huay Gwan you can continue north on easy dirt roads to finally come back on to the 1129 near Bahn Rai.