Kachin Countryside on a Step-through
I did a summary previously on FB about my motorcycle rides in Burma while I was working there for three years between 2013 and 2016. However, it wasn't very detailed but just a basic picture report really. Hence, while still in relatively recent memory, I decided to split the summary into four separate rides as they were indeed different rides in four completely different parts of the country. And largely outside the usual major tourist areas. Since I was working in a relatively busy project I couldn't just take couple weeks off and get on the road. Instead, every long weekend and public holiday I would fly to different parts of the country. Preferably slightly off the main beaten track and see the country before tourism gets too popular.
And ride whatever I could get my hands on.
So in November 2014 I flew Yangon Airways to Myitkyina, capital of the Kachin State. And only much later found out that Yangon Airways is owned by United Wa State Army, an ethnic rebel group from the Sino-Burmese frontier in Shan State. Gotta love their motto - 'You're safe with us'. Probably true as they are one of the only rebel armies to sport proper surface-to-air missiles.
Myitkyina river front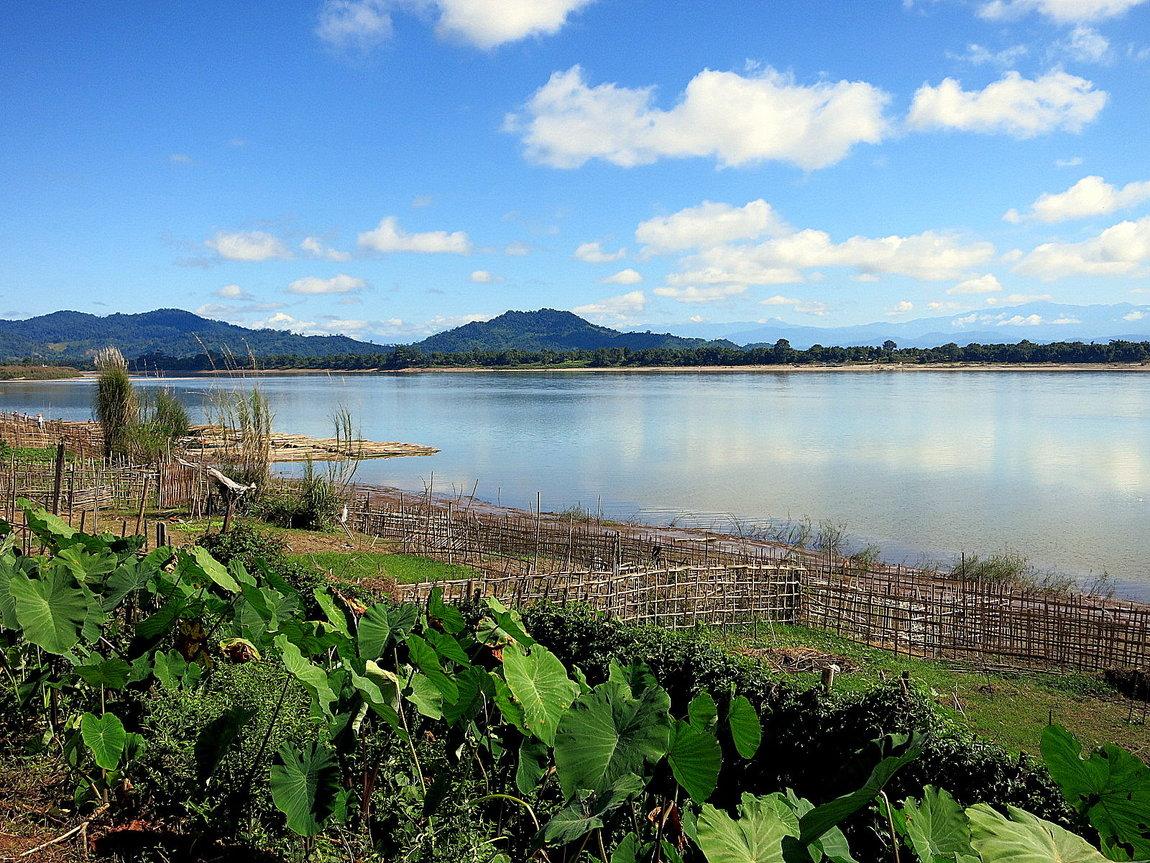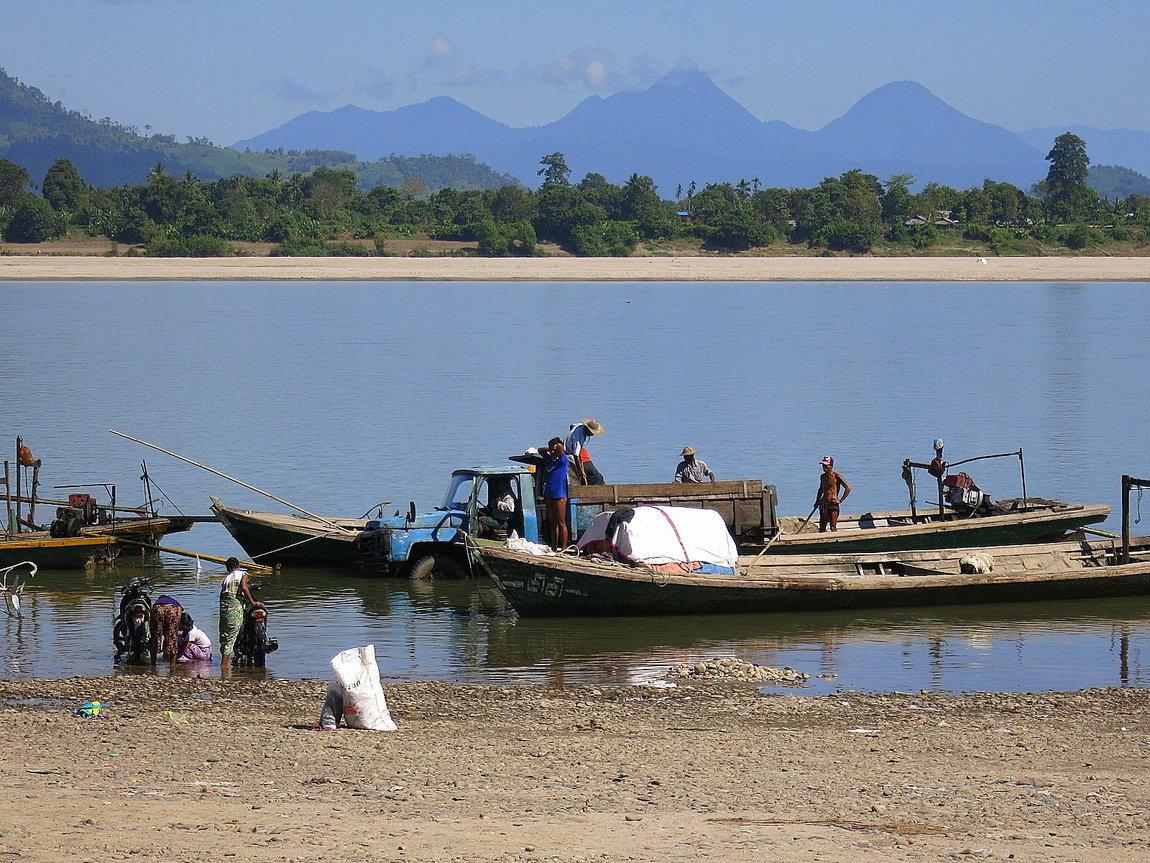 Once in Myitkyina I managed to rent a Chinese step-through scooter Kenbo from my hotel reception lady. So the next day I explored the north side of Myitkyina and Irrawaddy river. Found a lovely recreational spot on the northern outskirts of Myitkyina right next to the Irrawaddy, Quick cup of coffee and then headed some 45 km north to Myitsone - the confluence of Mali Kha and N'Mai rivers. The start of the mighty Irrawaddy.
Lovely recreational area north side Myitkyina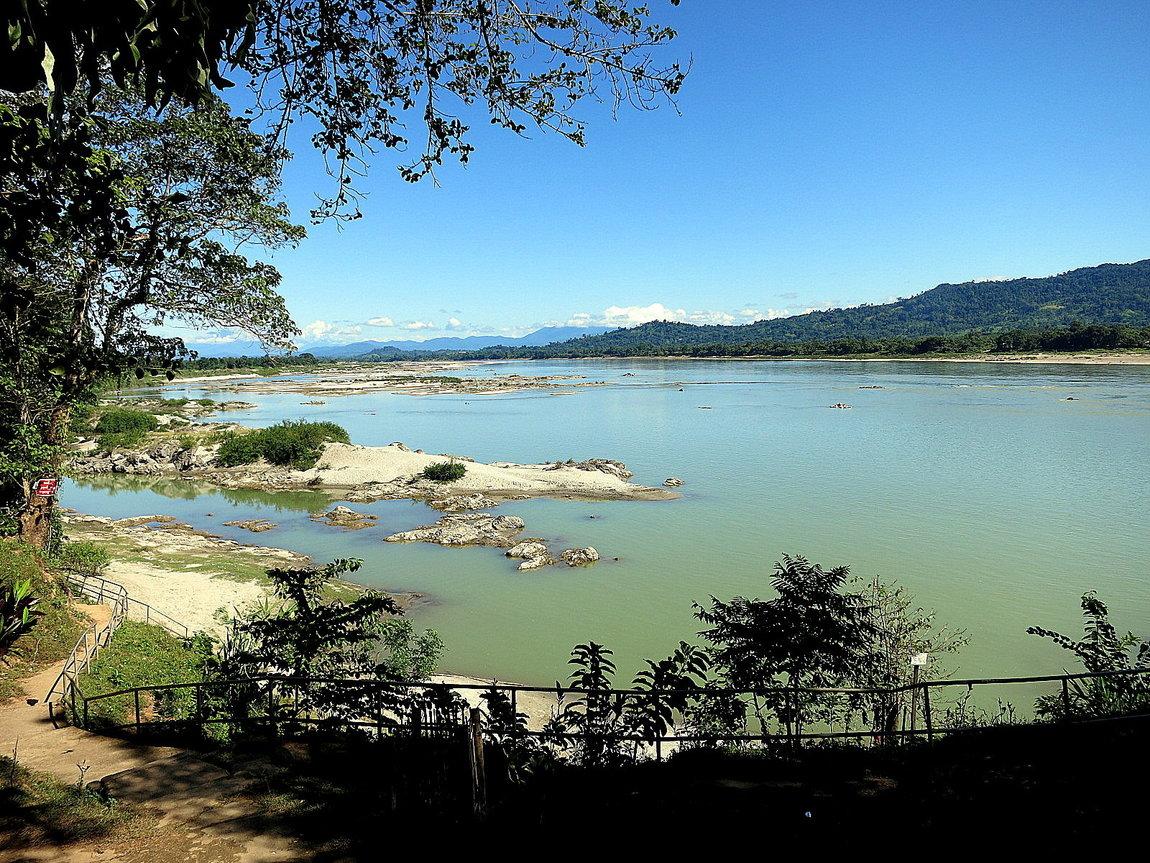 Kenbo my trusted Chinese step-through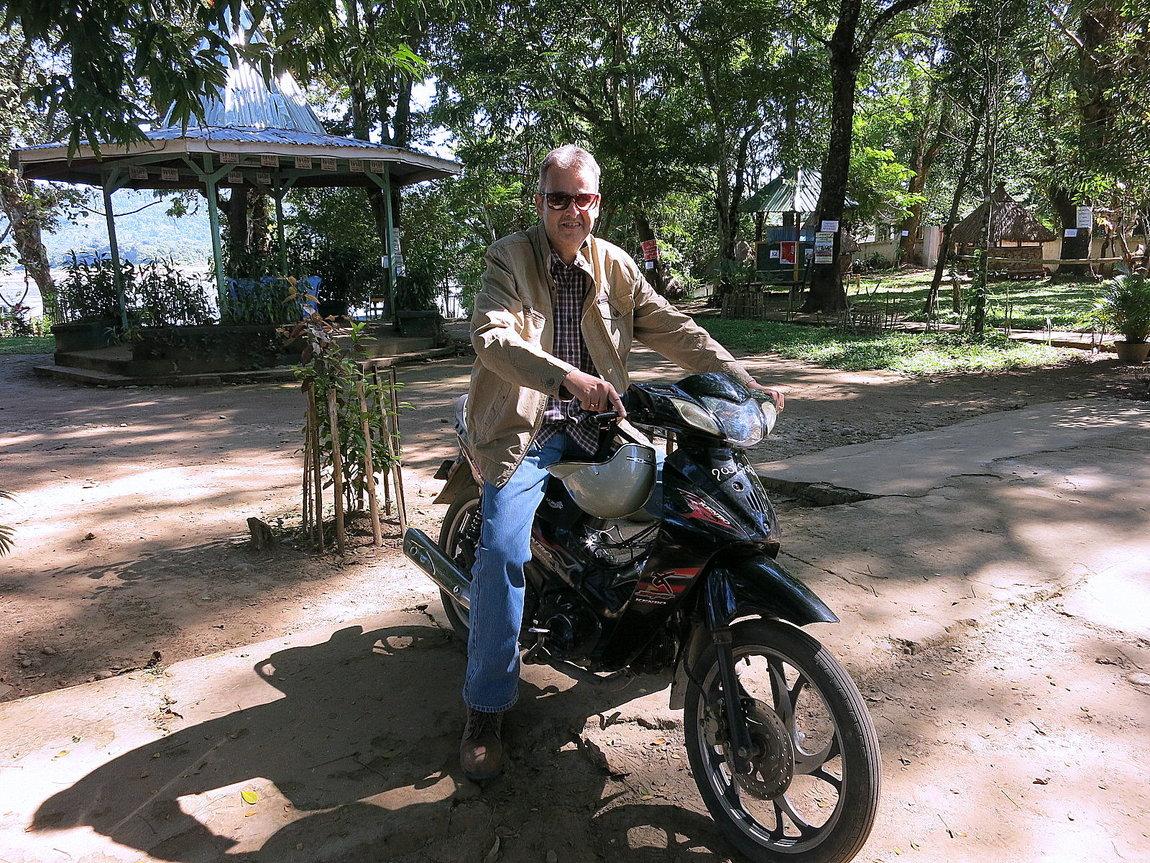 I've never seen so much 'other stuff' on the highway leading out of Myitkyina. Cows, dogs, goats, children, shit and bicycles and this was actually decent condition concrete road in the beginning. I also noticed I was having some trouble getting used to the semiautomatic gearing, 4 down and 4 up heel/toe shifting. And yes, made a clown out of myself on couple occasions. Trying to overtake a pick-up truck with several generations worth family at the back, accelerating like there's no tomorrow only to accidentally slam a smaller gear in. Locked rear wheel, and ski jumper look-alike pose over the handlebars i made a complete dick out of myself. At least kept the audience and animal kingdom entertained.
Beautiful Kachin countryside north of Myitkyina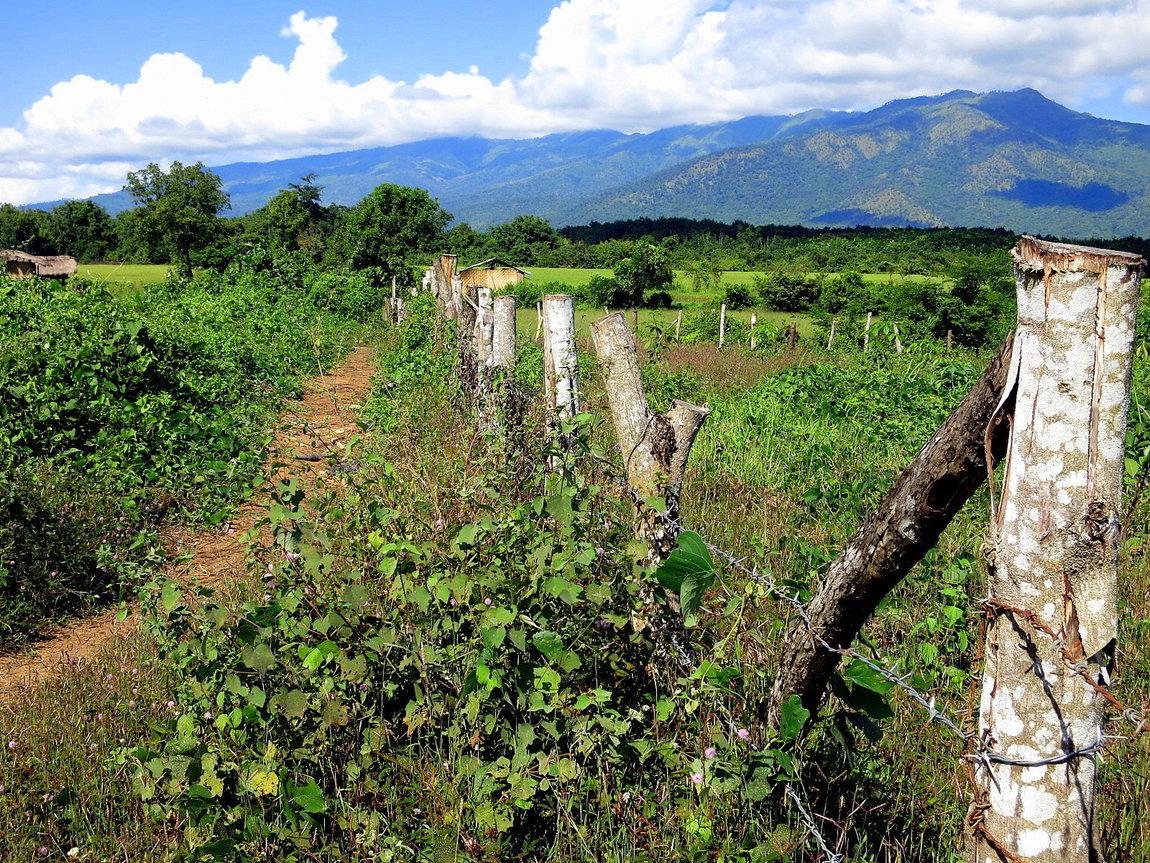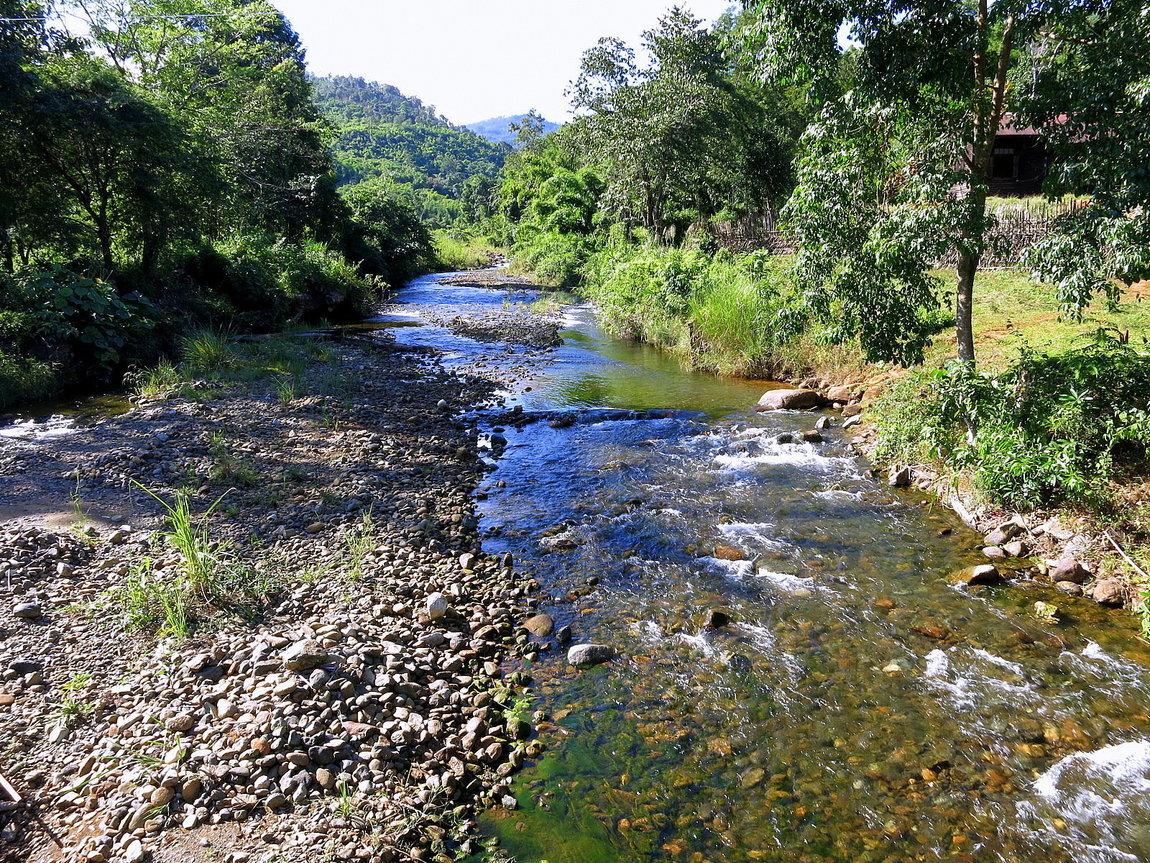 It was an easy afternoon ride to Myitsone and back. Myitsone was actually quite interesting recreational area during the low water level on the river. This allowed lot of the little coffee shop operators to erect little tents ride on the river bed by the water. Very different looking area when I revisited the area another ride there during the rainy season summer 2016.
Myitsone during the start of dry season. The confluence of Mali Kha and N'Mai rivers and the start of might Irrawaddy (Ayeyarwady)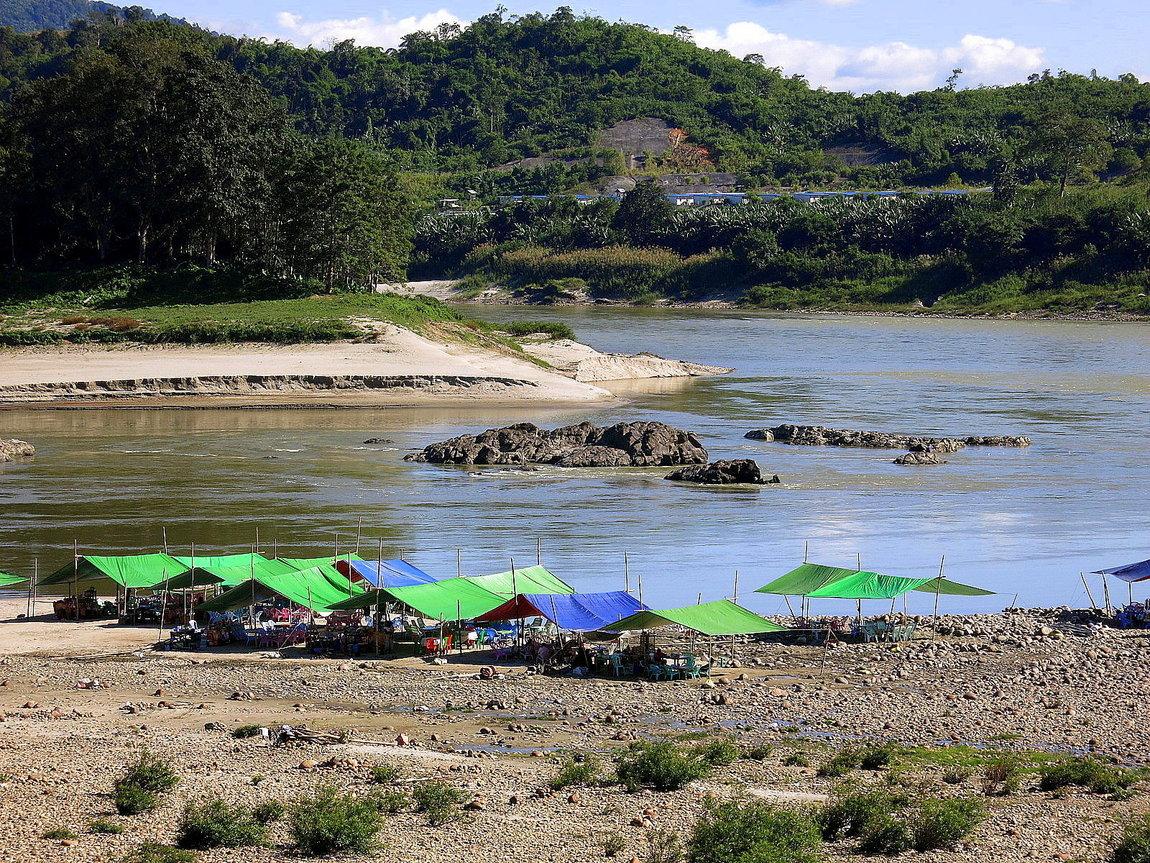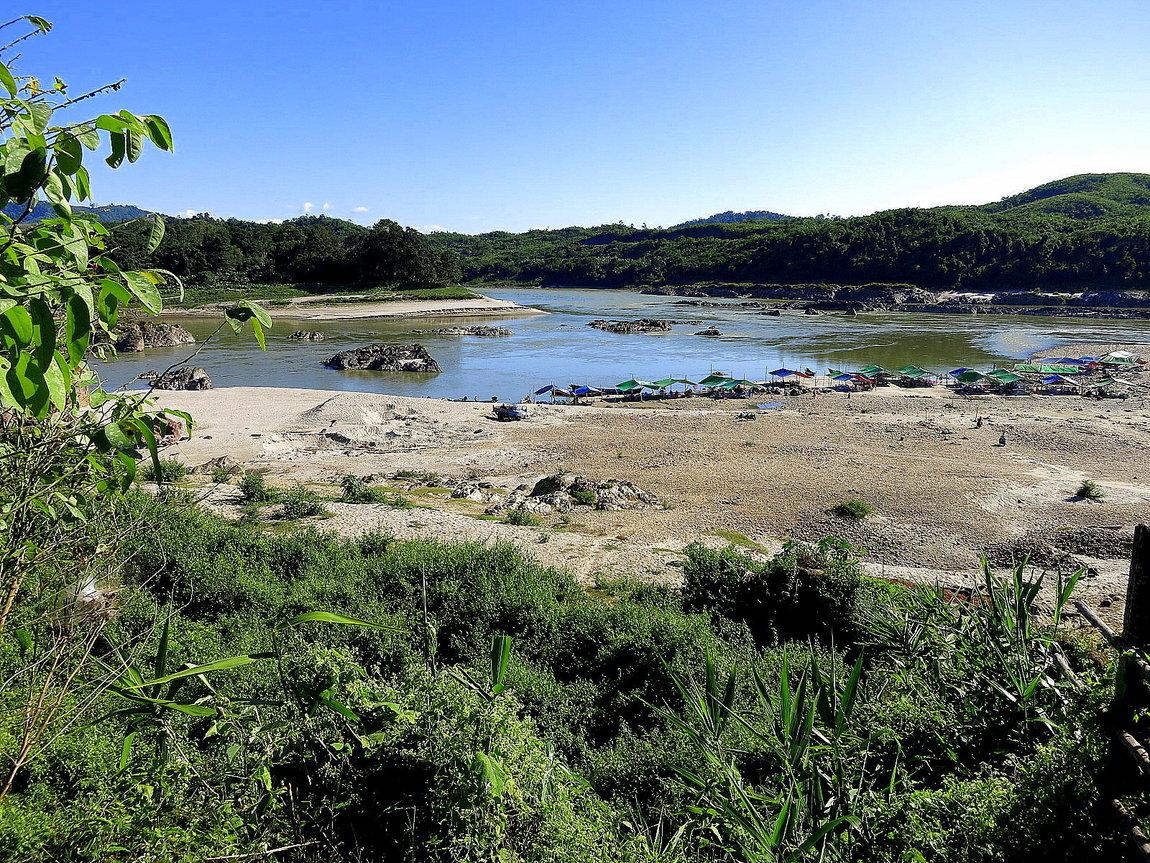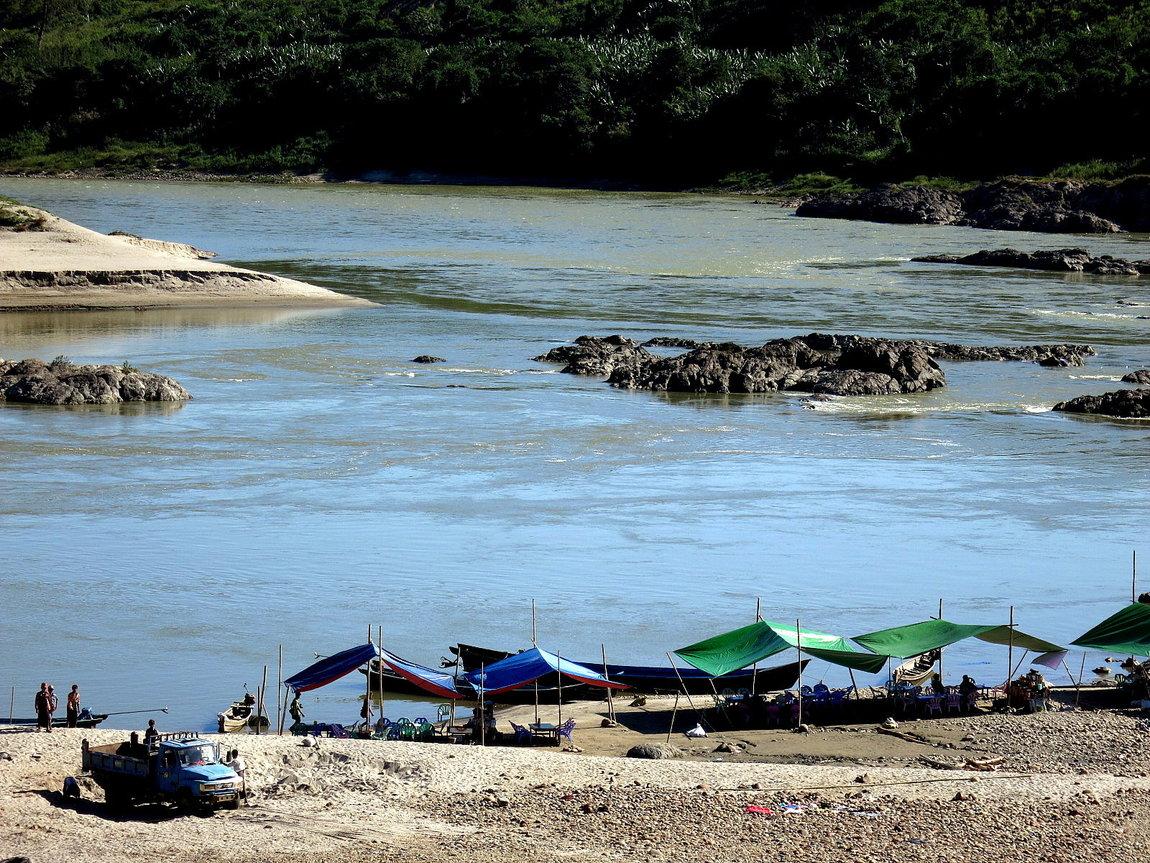 Unfortunately there have been plans to build a hydroelectric dam to this area by a Chinese consortium which would flood the whole area. Luckily recent Burmese governments have been able to postpone and delay the project for several years until proper environmental impact studies could be completed. Hopefully the project will be scrapped all together.
Road to Myitsone during the rainy season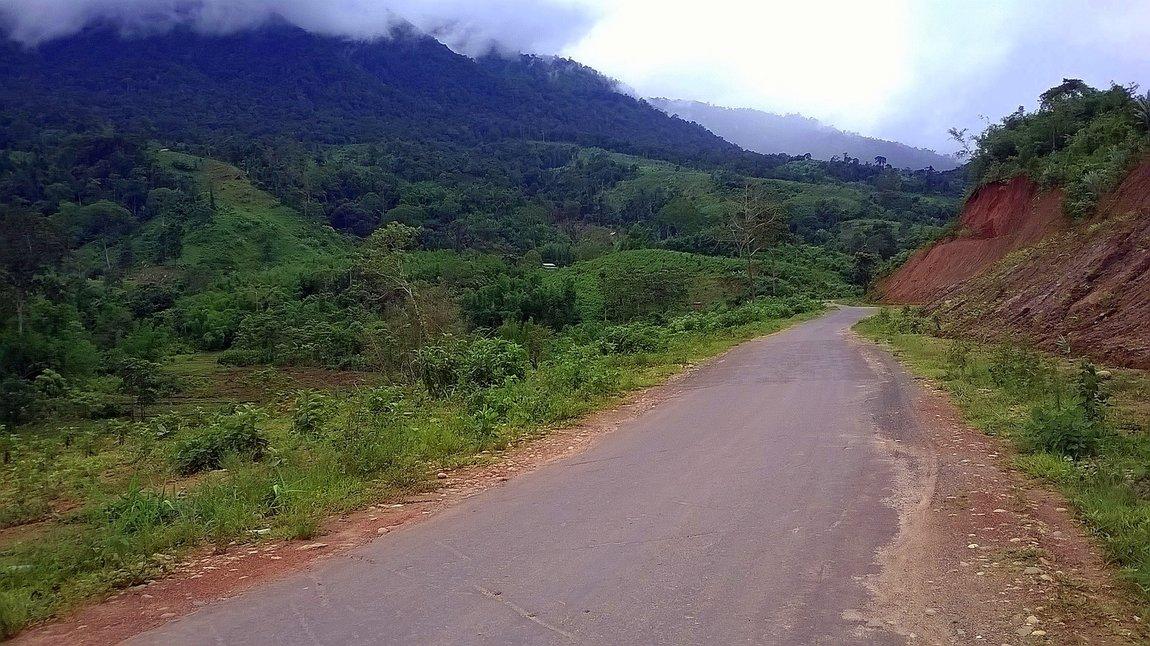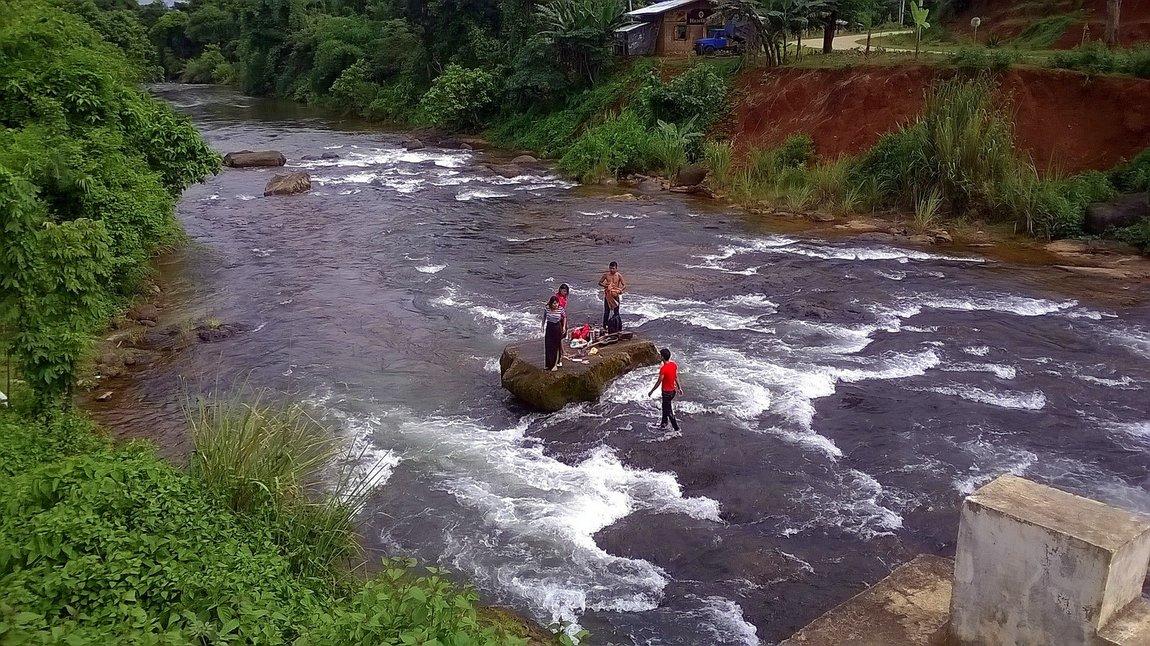 Myitsone during the rainy season and high water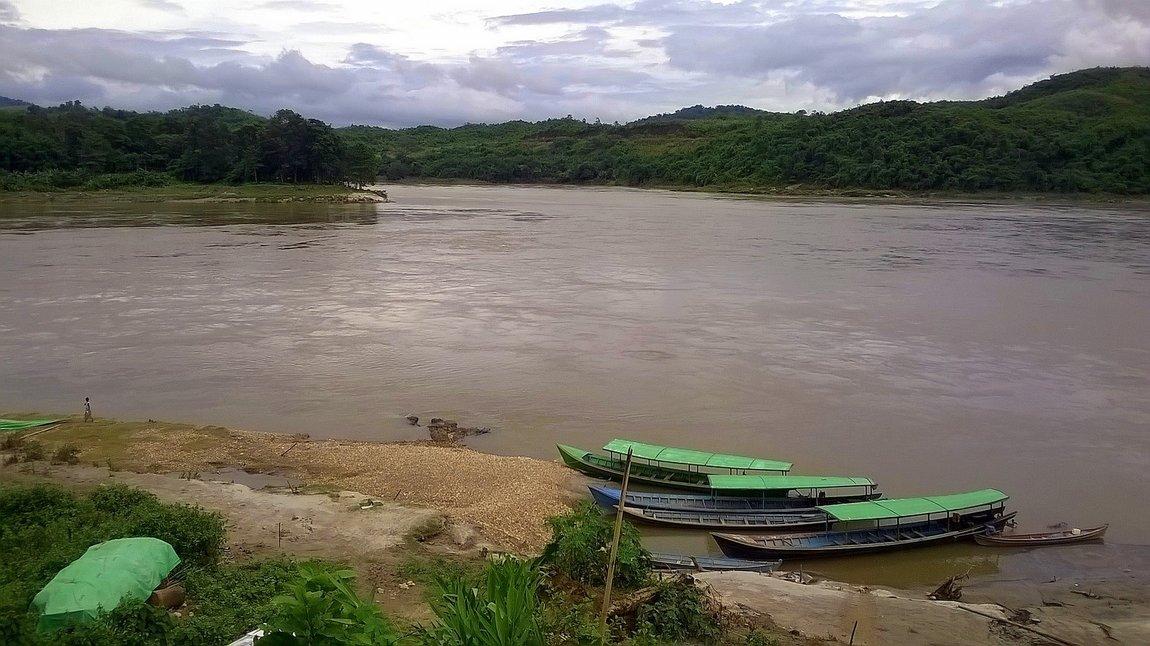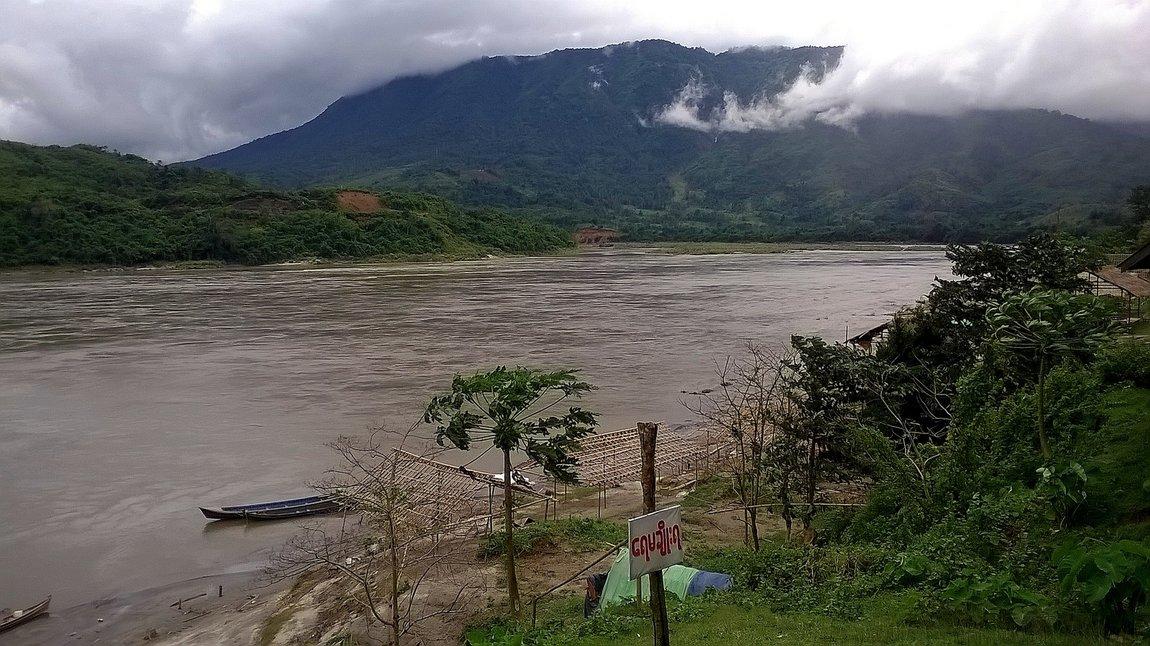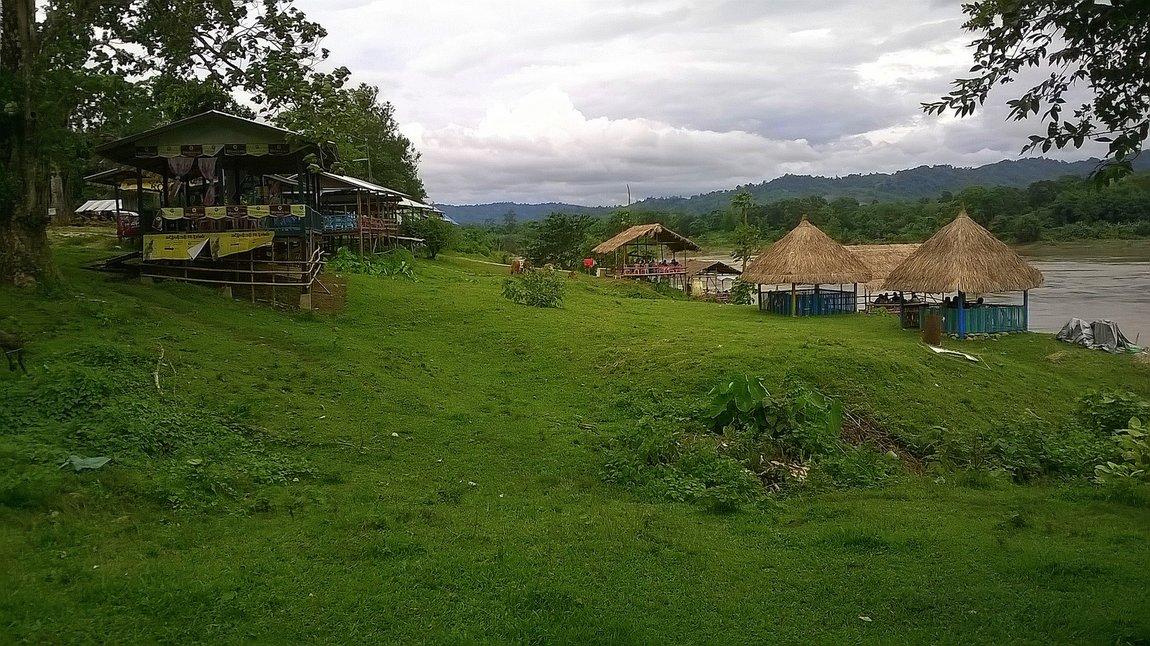 The following day I wanted to explore the south side of Myitkyina and surrounding countryside. However, unfortunately, somehow during fueling Kenbo had managed to acquire some kangaroo benzine as every time I opened the gas more than 30-40 km/h I was bouncing rather than rolling along the road. So I had to turn back and have the carburetor cleaned which took couple hours and cost an outraging 2 USD
But no time to ride anymore that day apart from exploring the town more.
Kachin Manau Park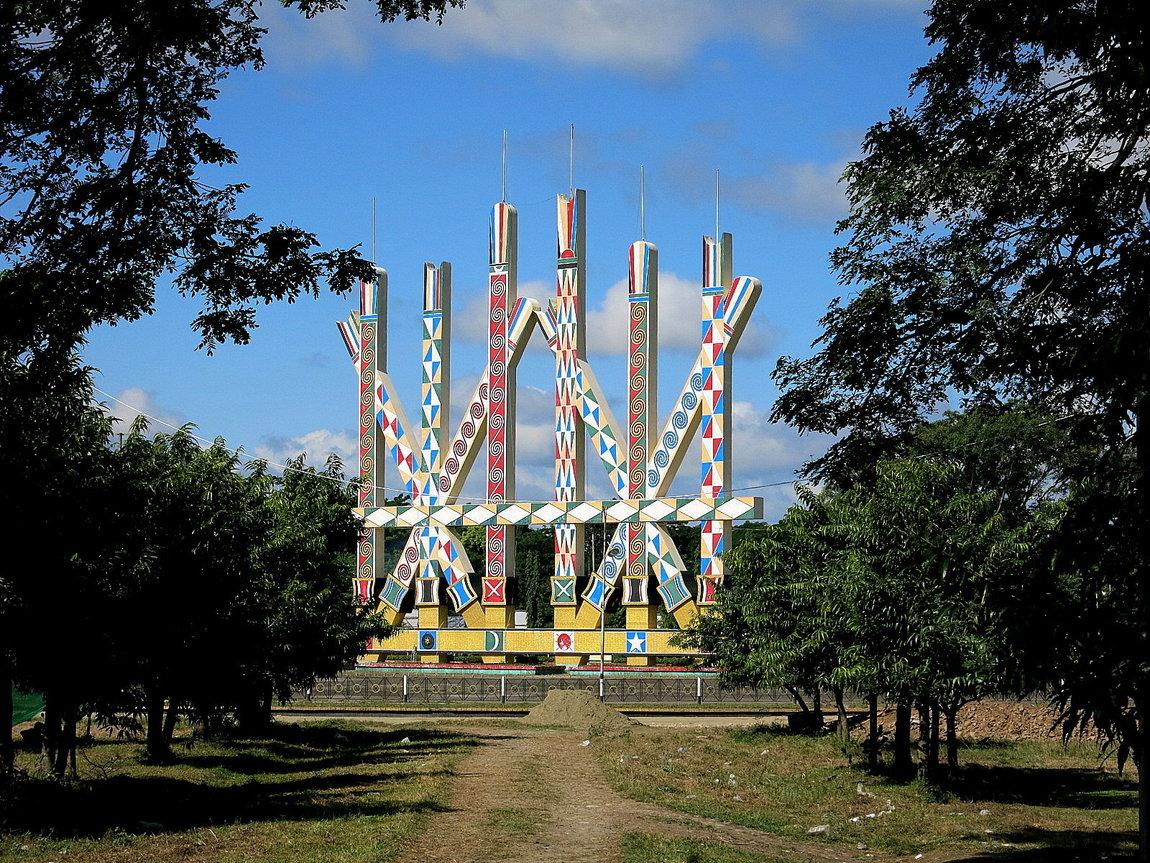 Young Kachin getting a tattoo near the main temple compound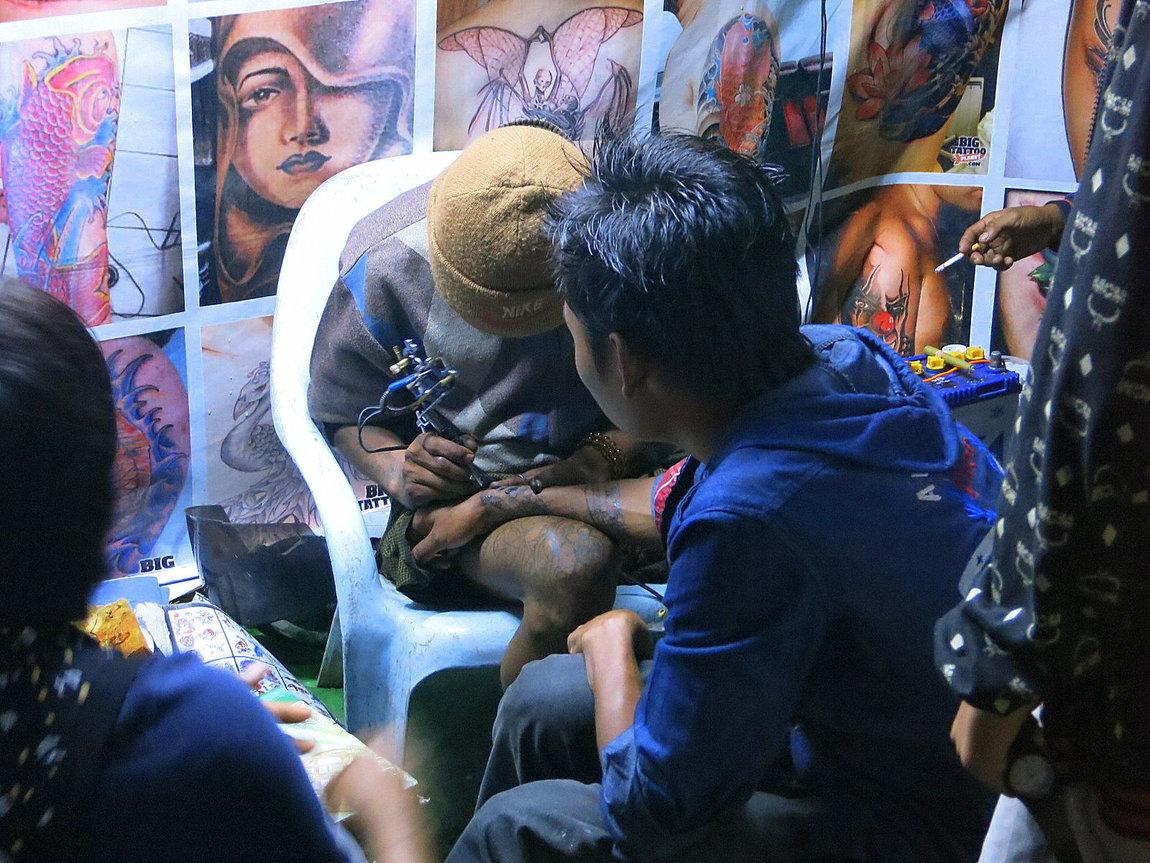 Early evening traffic awaiting at a railroad crossing in downtown Myitkyina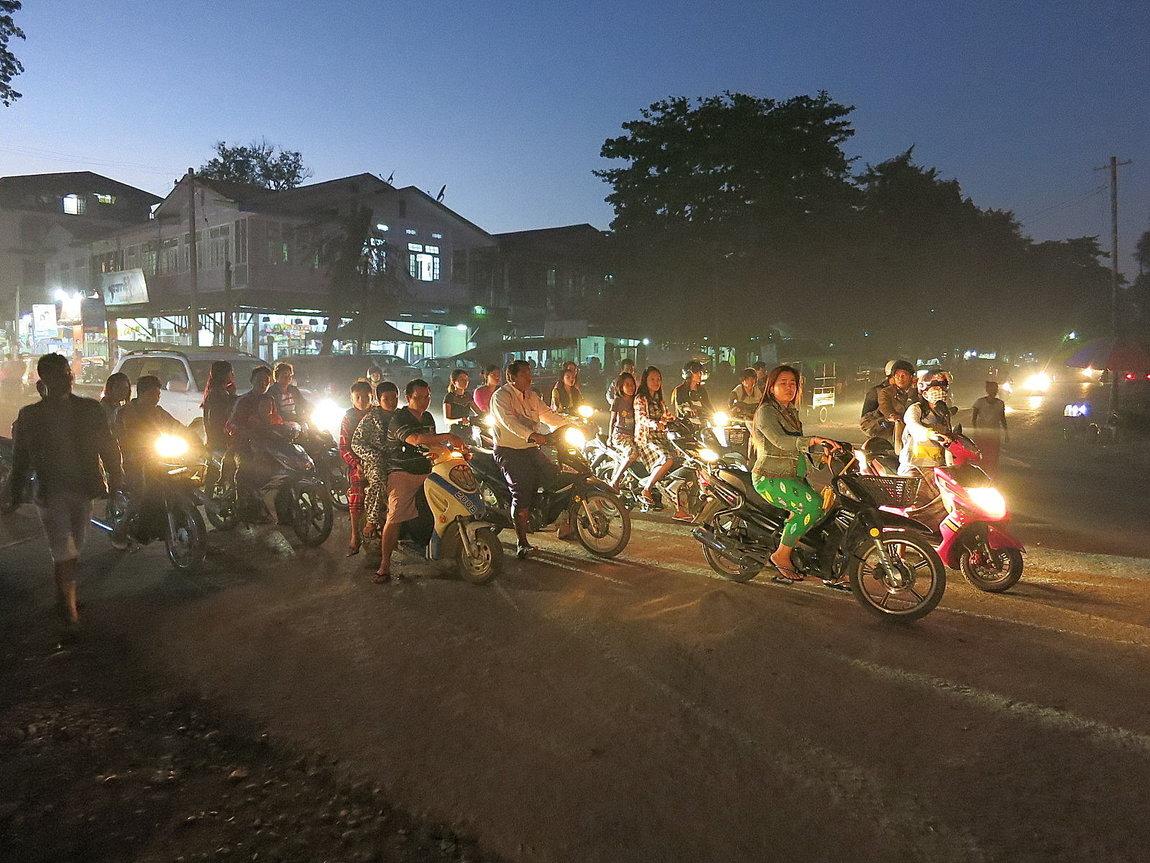 Myitkyina evening market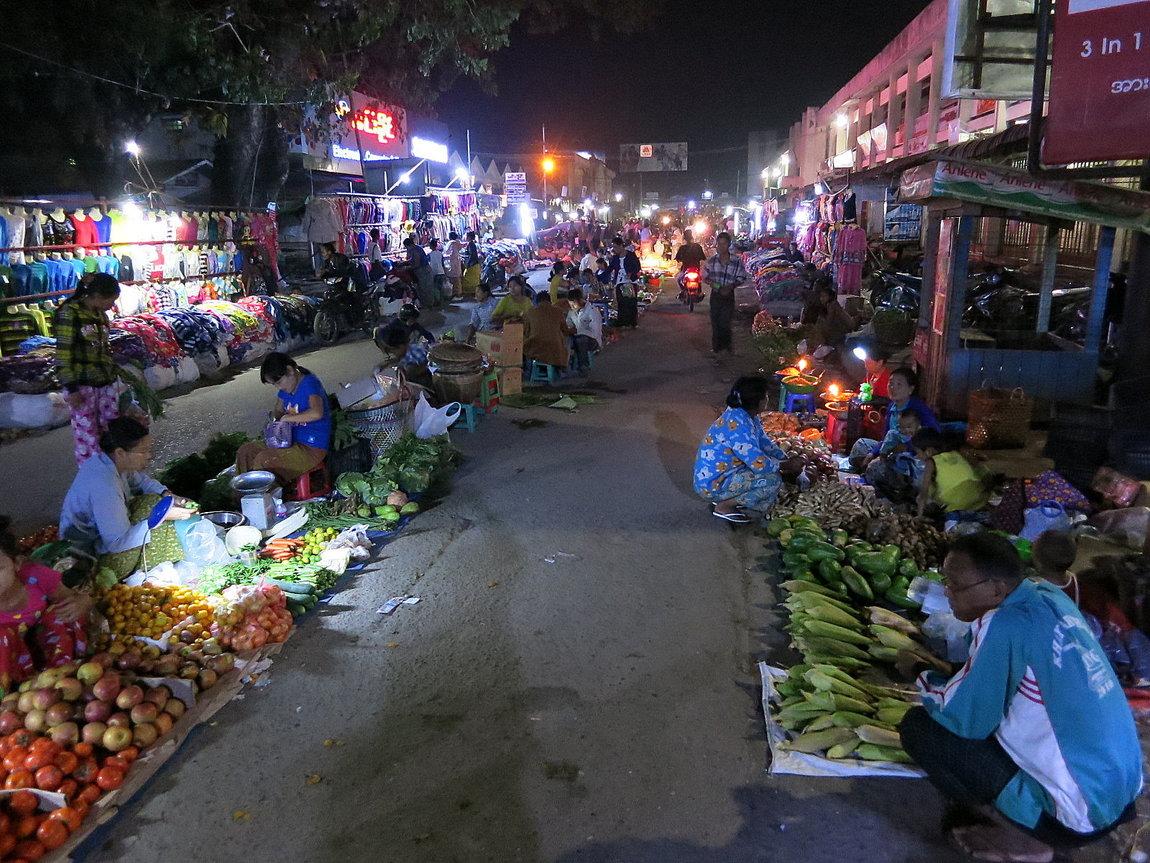 Downtown Myitkyina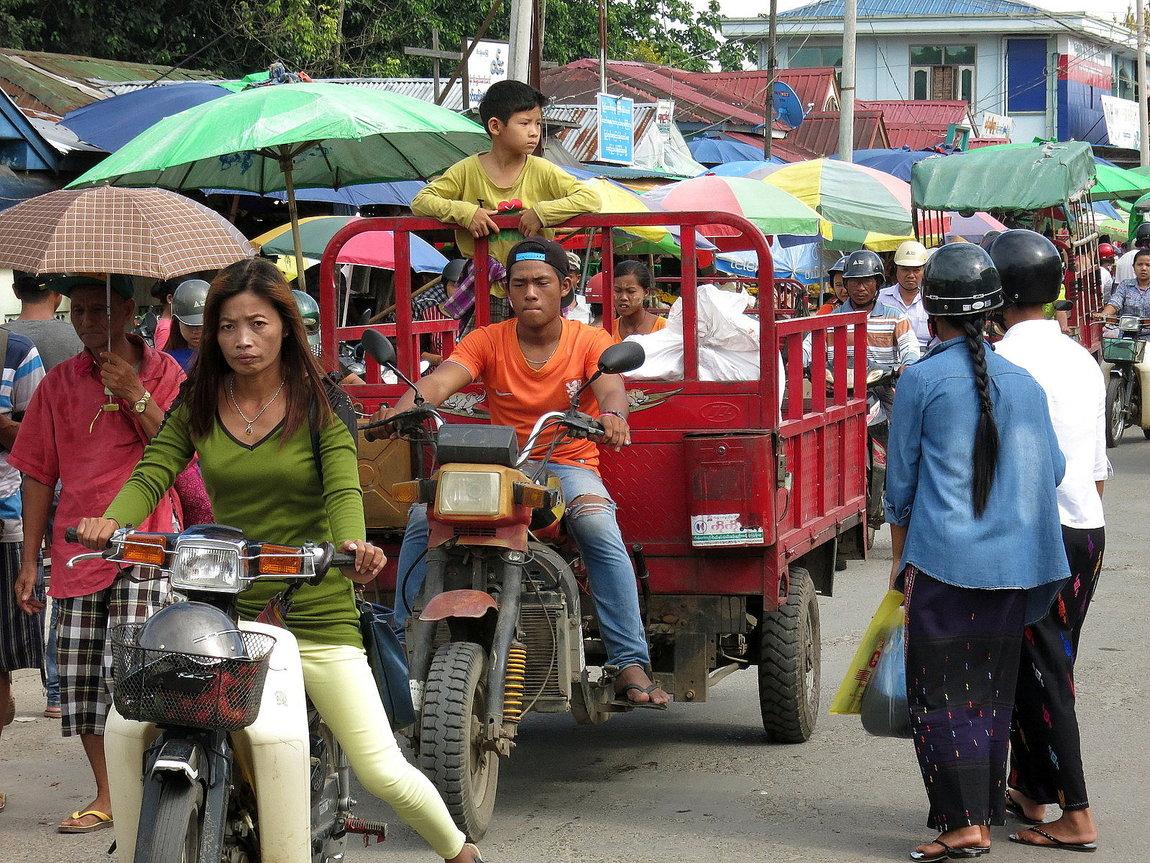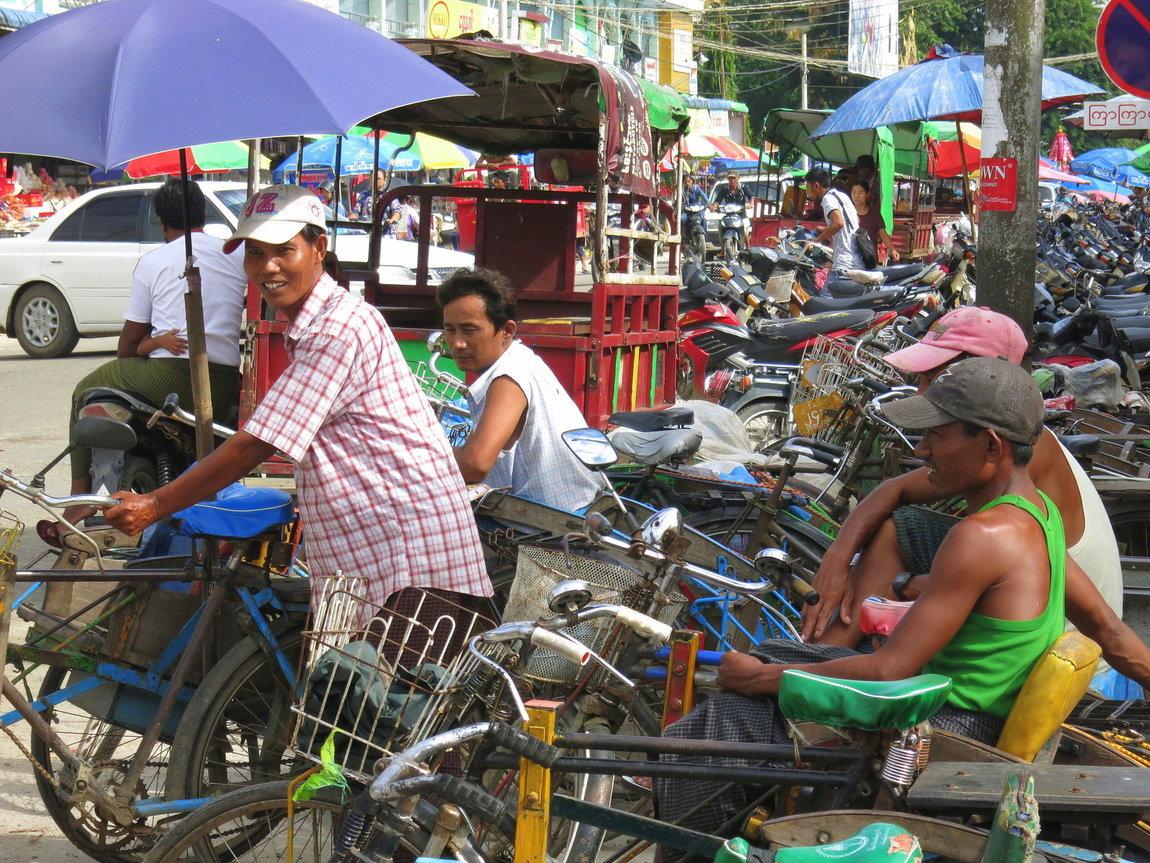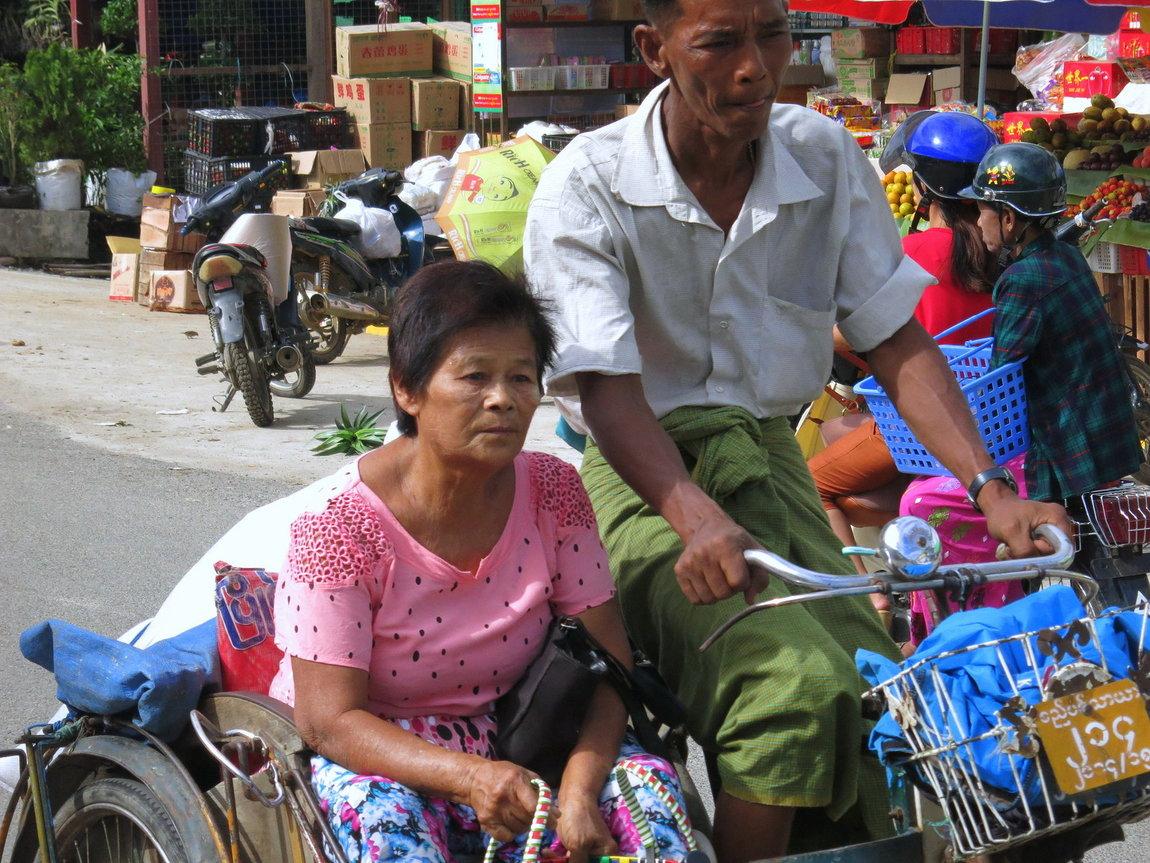 During my trips to Myitkyina Kachin State had three different traveling categories / zones for foreigners, usually divided along townships or districts.
1) Access allowed with valid passport and visa.
No special permits required. Places such as Myitkyina and Myitsone.
2) Special permit required to travel to certain areas
which had to be applied beforehand. Places such as Putao (but this may have changed since then).
3) Off limits to foreigners no access allowed.
Usually conflict zones where Kachin Independence Army (KIA) is active, has bases or where IDP camps may be located. Alternatively may have large jade mines (such as Hpakant) operated by Burmese military and Chinese companies and prying eyes are not welcome.
Most of the Kachin are christian so there are several churches in and around Myitkyina among the many temples. But there is also a gorgeous Hindu temple dedicated to Lord Shiva.
Hindu temple in downtown Myitkyina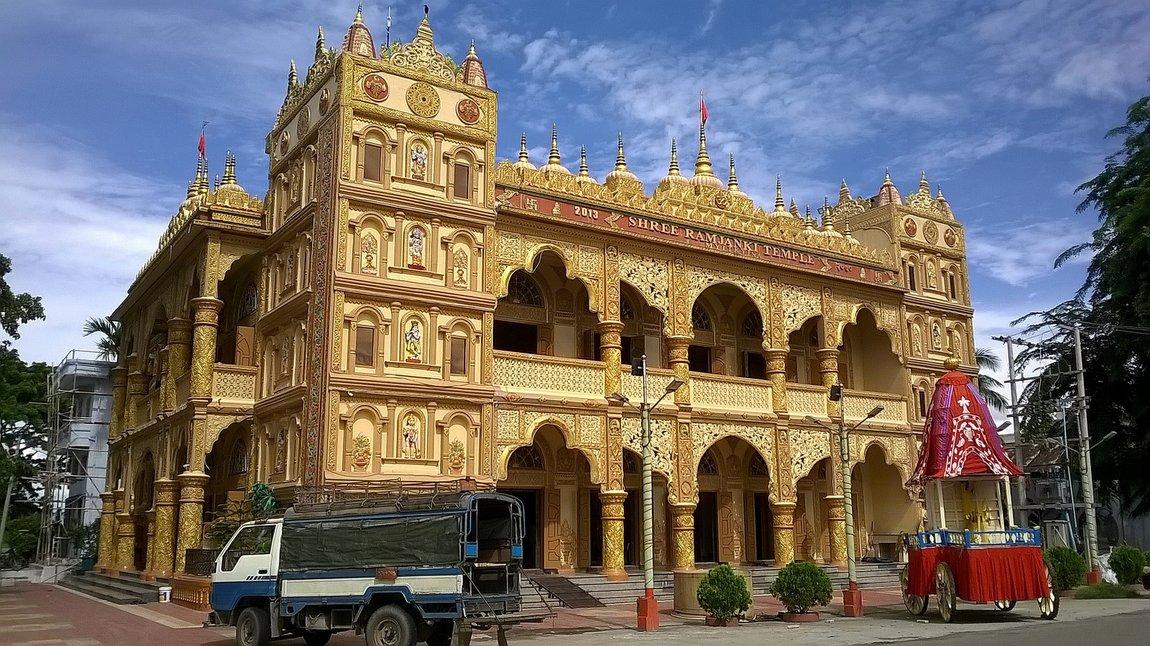 Lord Shiva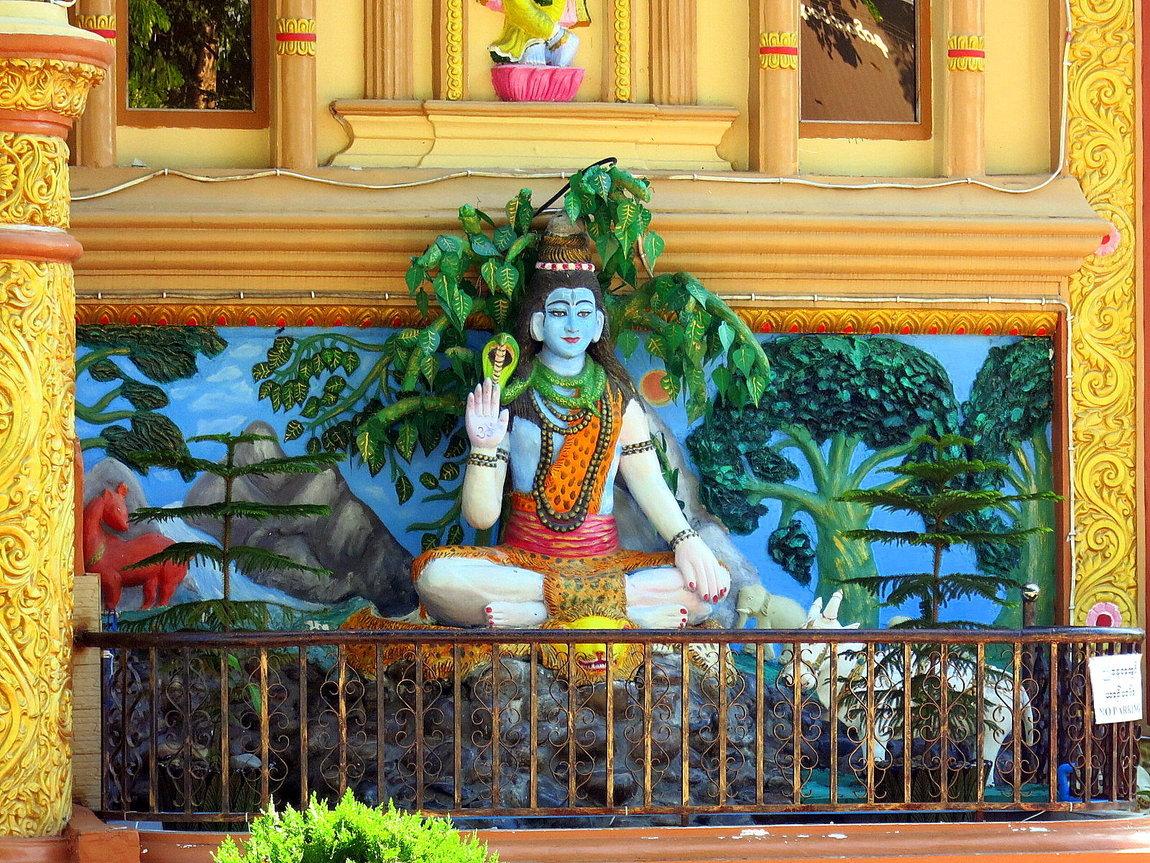 During WWII Myitkyina saw some large battles as it was a strategic town with an airfield. The Kachin troops allied to the allied forces were often referred to as the Gurkhas of Burma. There is lots of interesting reading available regarding this era of WWII history. Just use key words such as; Ledo Road, Burma Road, Merrill's Marauders, Chindits and Flying Tigers to name a few. There is also a large Buddha statue in a temple complex right by the Irrawaddy.river which has been financed by a Japanese WWII veteran to commemorate his 3,400 fallen comrades.
Kachin State is Burma's northernmost state located between Indian Assam and China.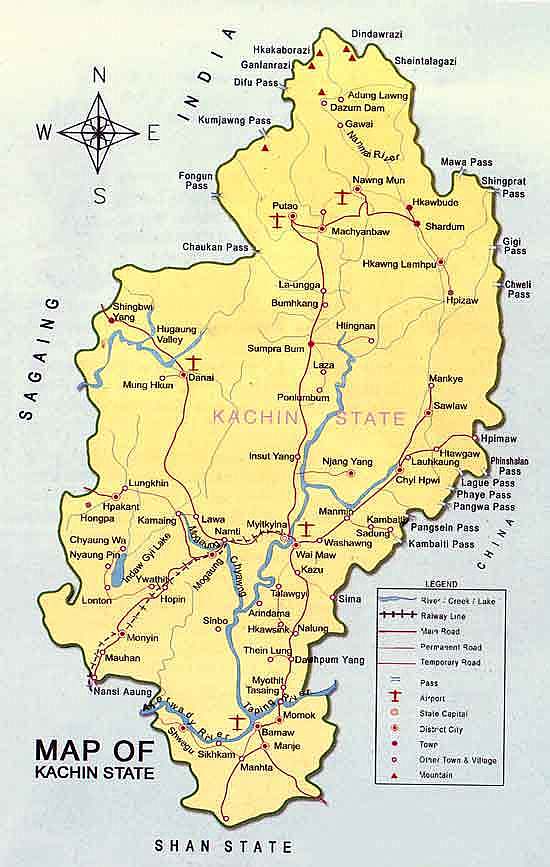 Flymo my trusted Chinese engine during my second Myitkyina trip