So last April, my friend who is renting my house up in Washington State calls and said he had just bought a brand new Kawi C14 and was itching to take it on a long trip. Where should we go? I said ride it down here for MotoGP in July. Oh no! He can't wait that long. So I said I have always wanted to ride North up to Jasper and ride down the Icefields Parkway to Banff. So a trip plan was hatched and I ride from Santa Clara to Skagit Valley in one go. 907 miles straight. Good thing I had the highway pegs to straighten out my legs or my knees would have been highly displeased!
Ready to move out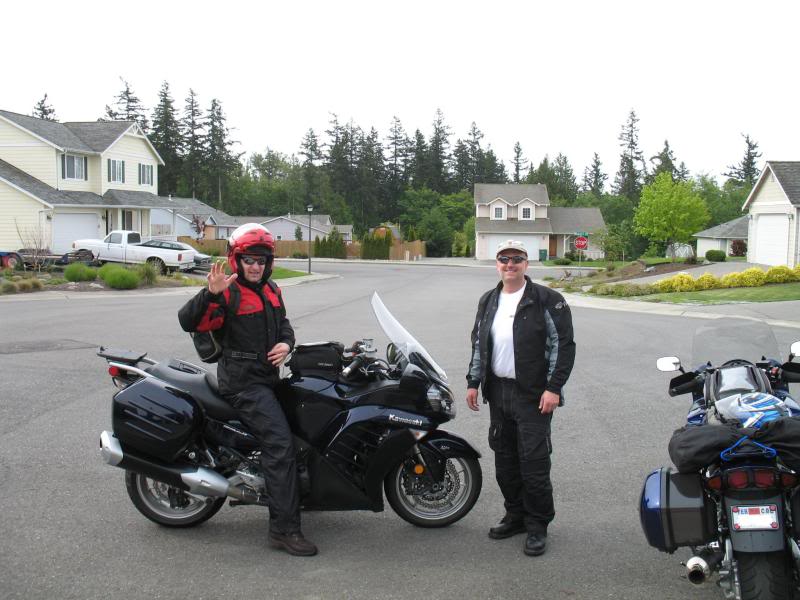 So we ride out of Mount Vernon, WA onto Hwy 20 "Cascades Highway" and make it to Diablo Lake and Dam.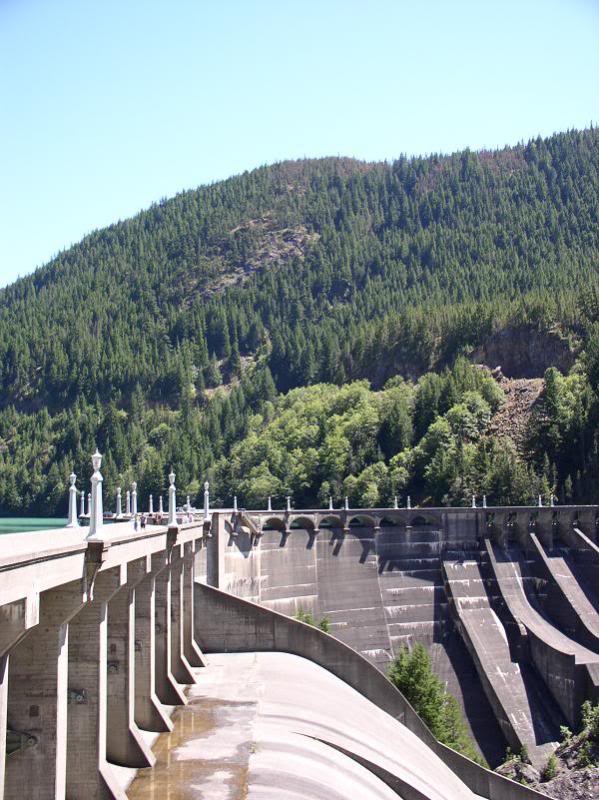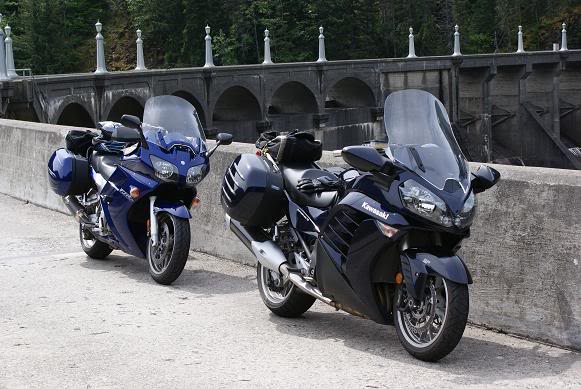 Then continue on to Osoyoos, BC and the Canadian "Napa" wine country where we stay for the evening. Probably 50 different wineries up there to visit and sample. I wish we had more time to explore here. Maybe next time when we bring our other halves. This was the "Burrowing Owl" winery and Inn.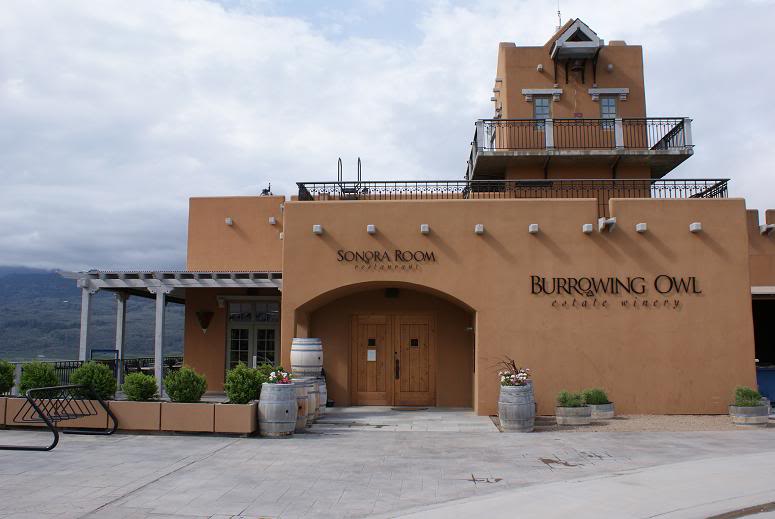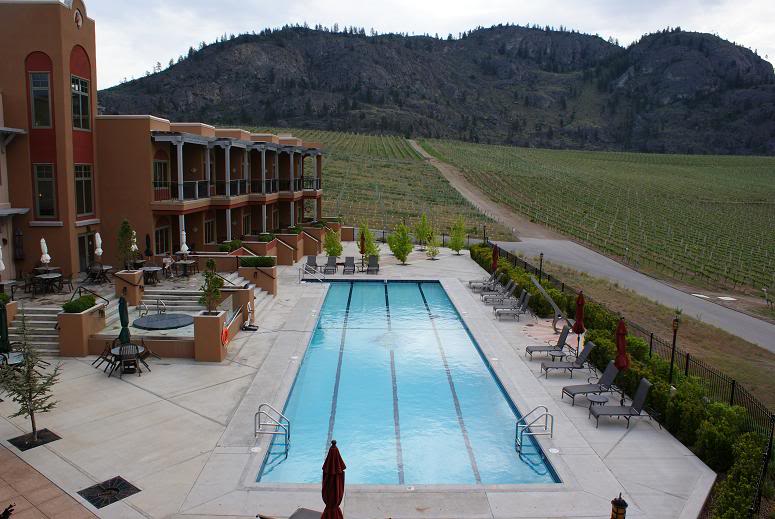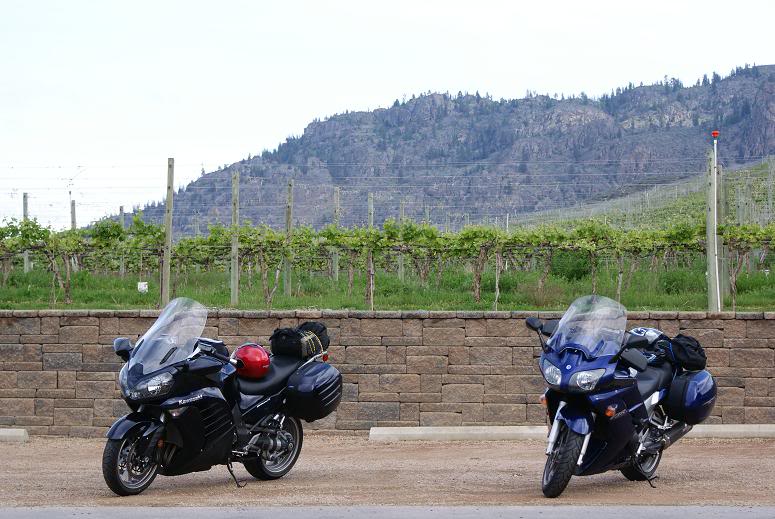 We continue North through the Okanagan valley and stop for lunch at the Northern end of Lake Okanagan.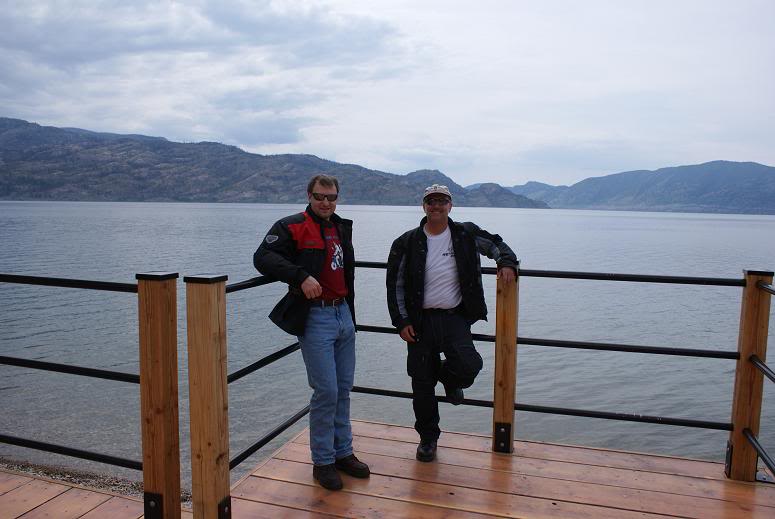 Then keep going until we get to Mount Robson and take the necessary photos.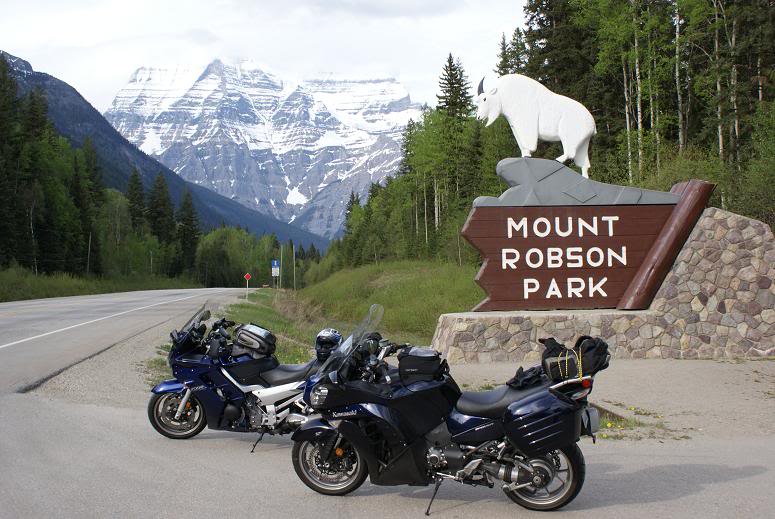 We get into Jasper and tour around the various spots within the town and park. It was so early in the season being mid-May that we had the place to ourselves pretty much.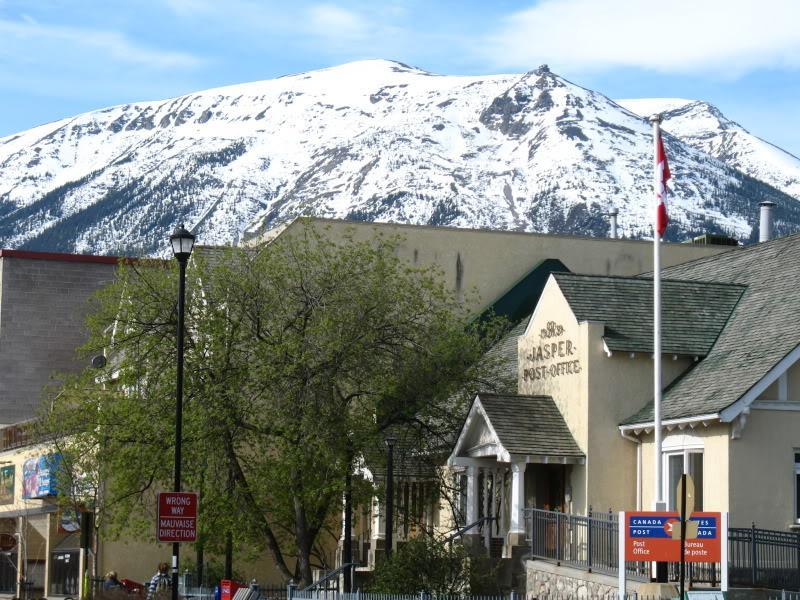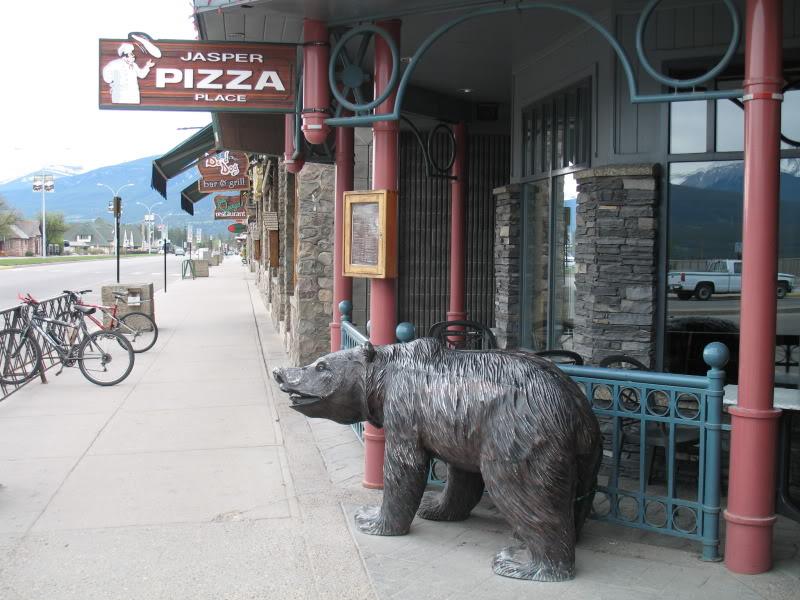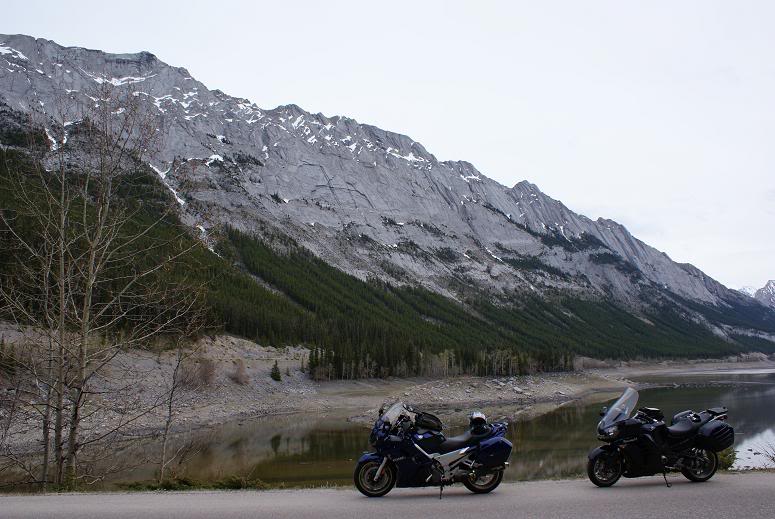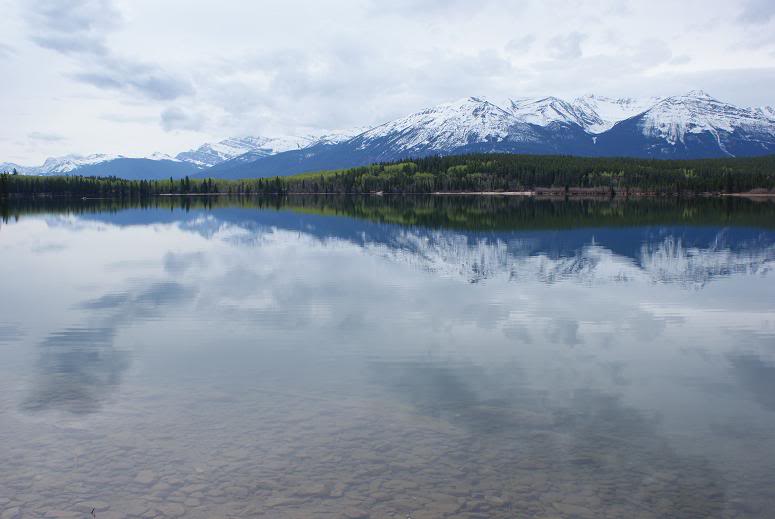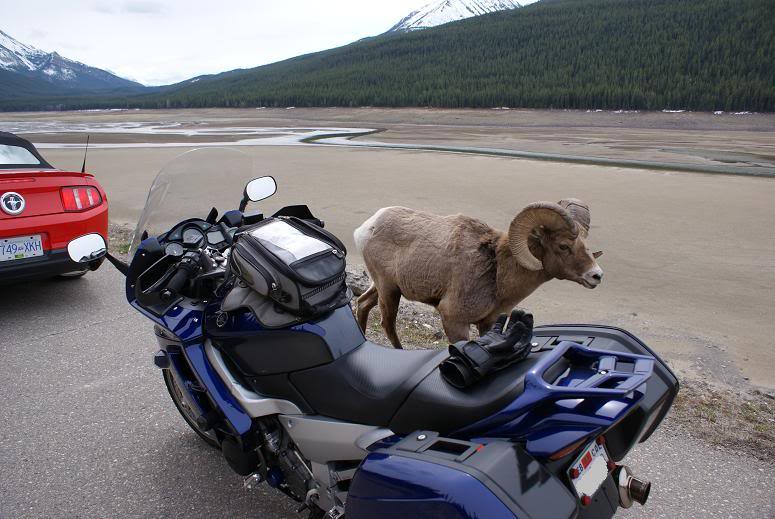 More wildlife walking by me close enough to touch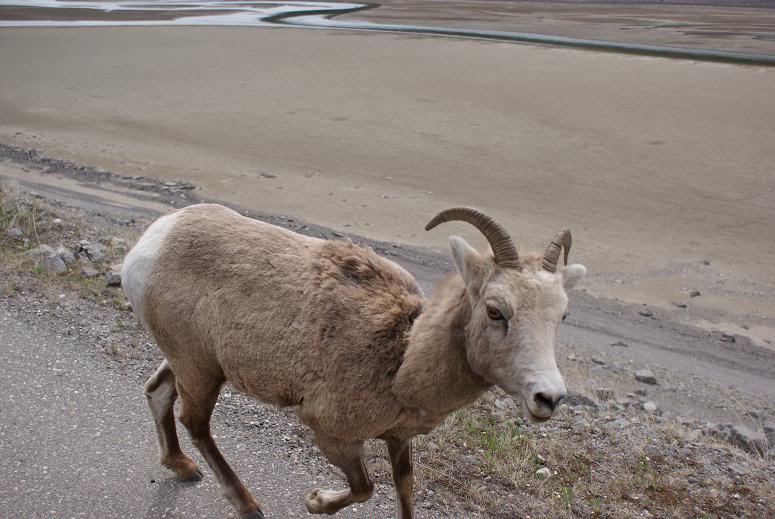 Took the tram up to the top of Mt. Whistler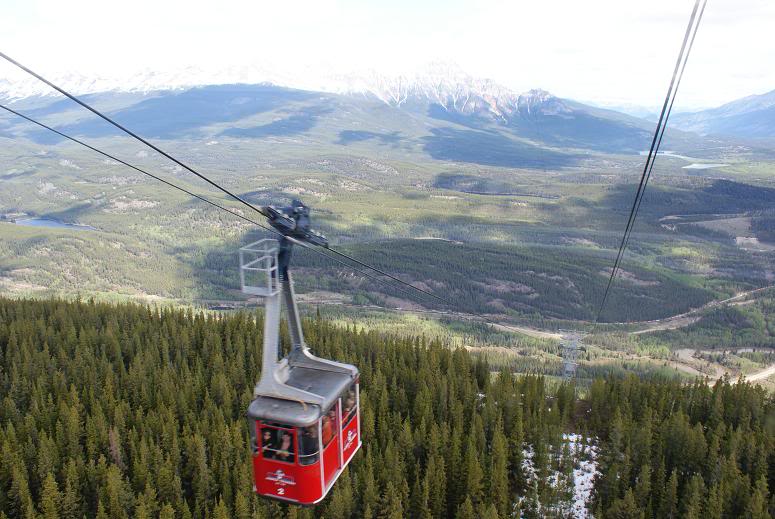 Small town of Jasper, Alberta from the top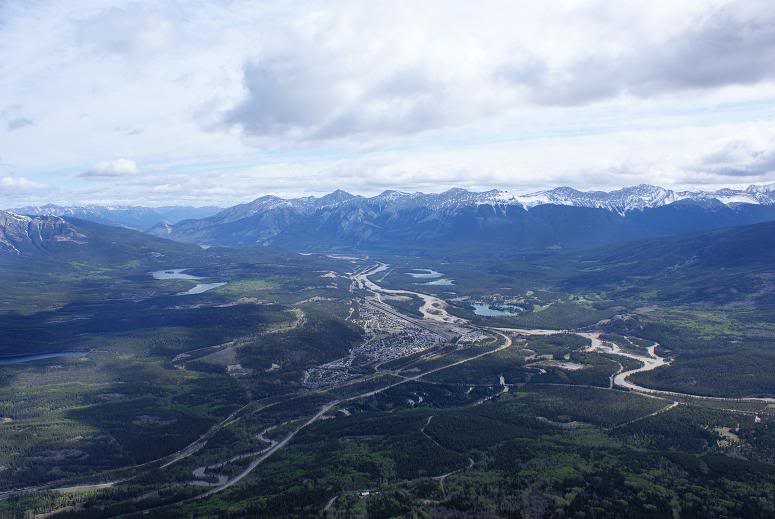 Then to the Athabasca Falls
Along the IceFields parkway to Banff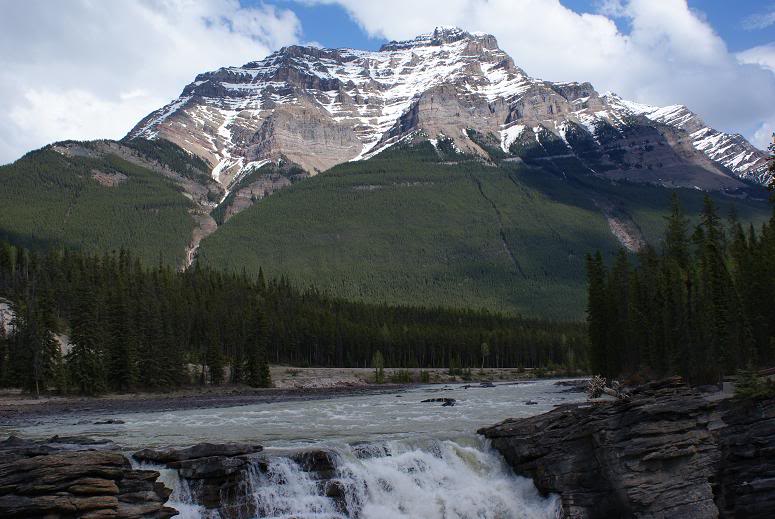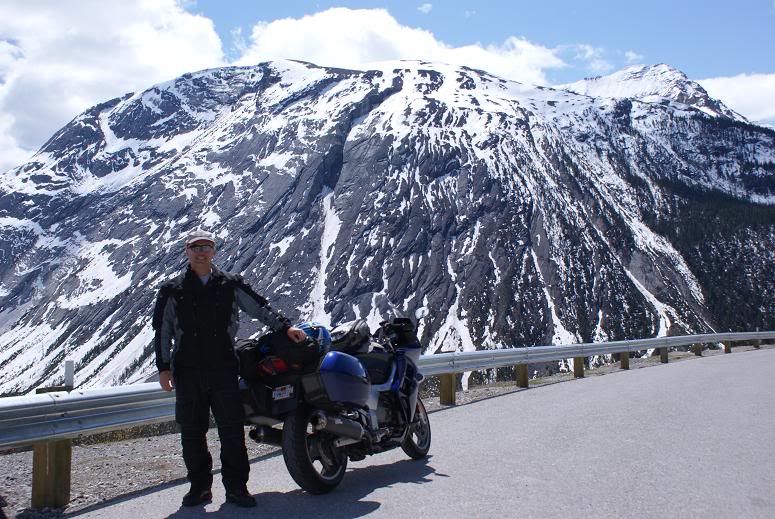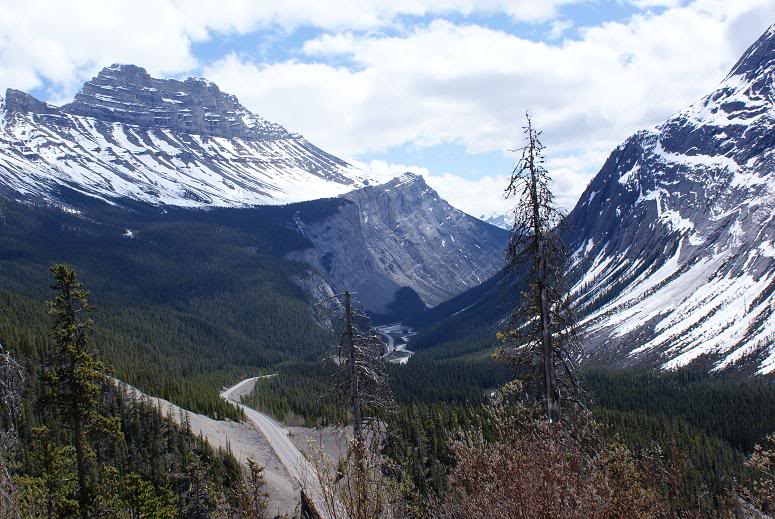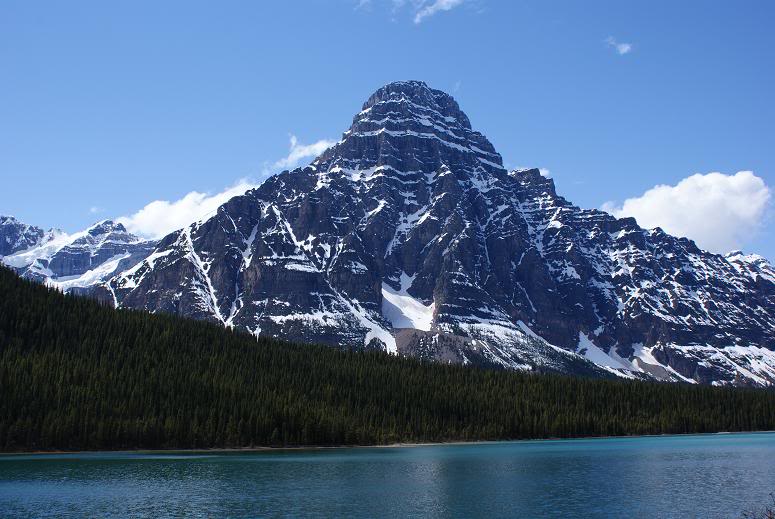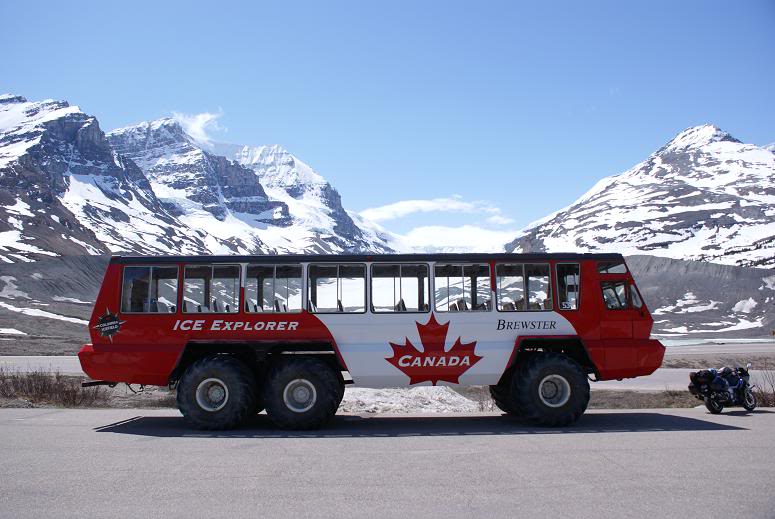 World Famous Banff Hot Spring Baths. Soaking in that sublime, natural spring mineral water surrounded by nature's beauty restored about 10 years to my lifespan I think. I seriously felt 20 pounds lighter when I got out and felt like I could run a marathon. I think there is some narcotic effect to soaking in that stuff.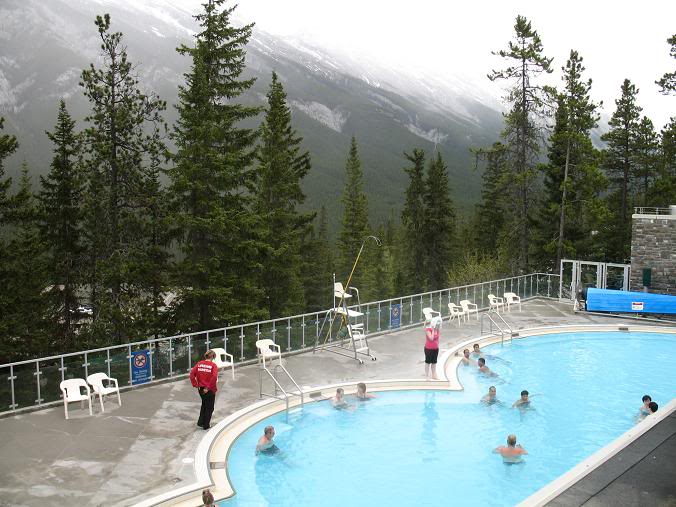 Main avenue through Banff on the old bridge. We had a kicking good time in Banff. Lots of great restaurants, pubs, and friendly locals.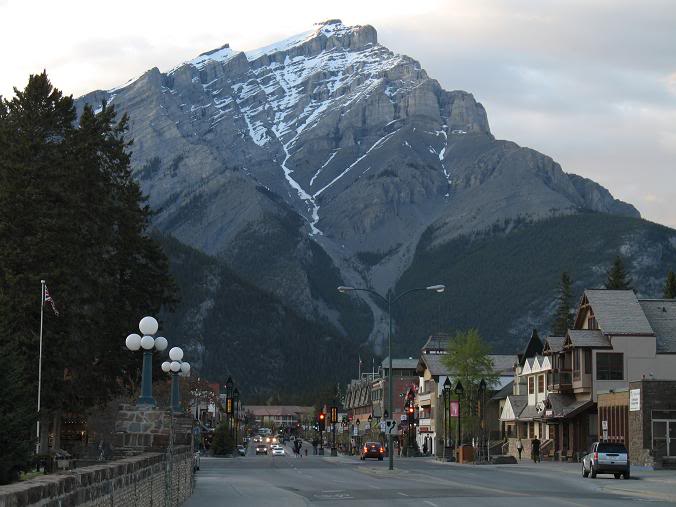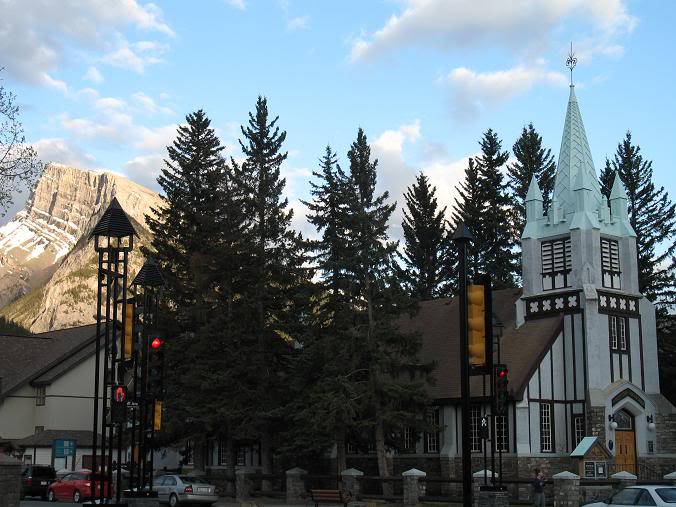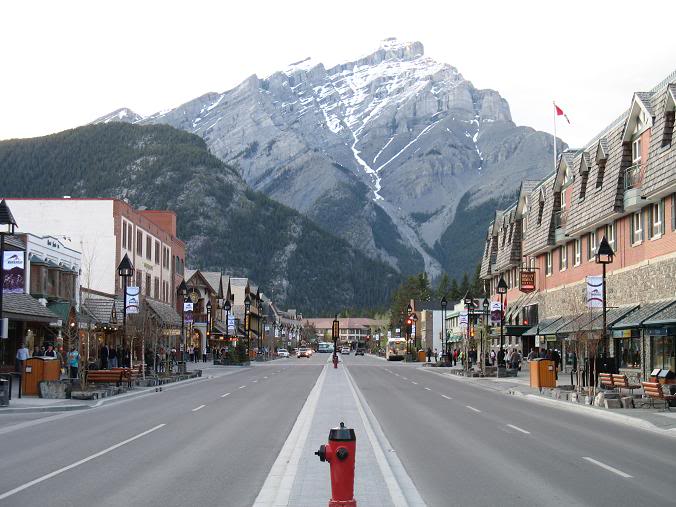 Diablo Lake - Mineral content makes water look like that.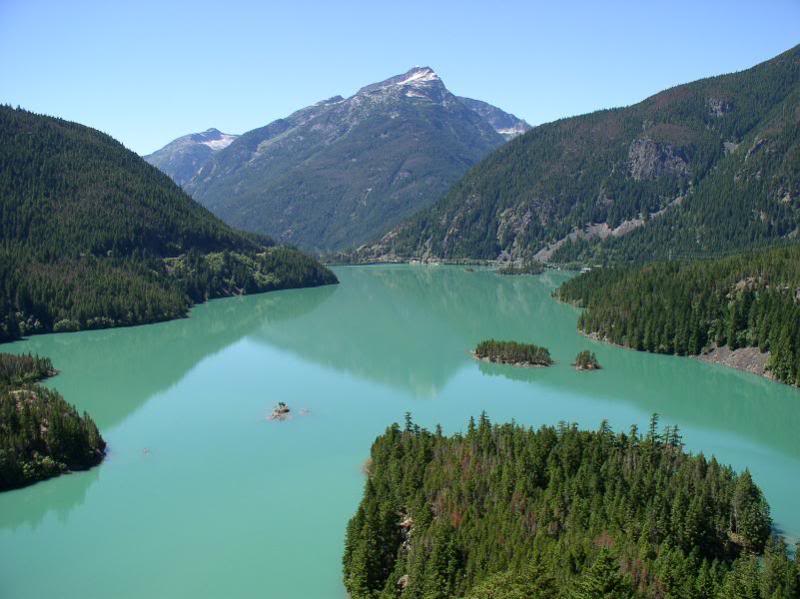 More IceFields Vistas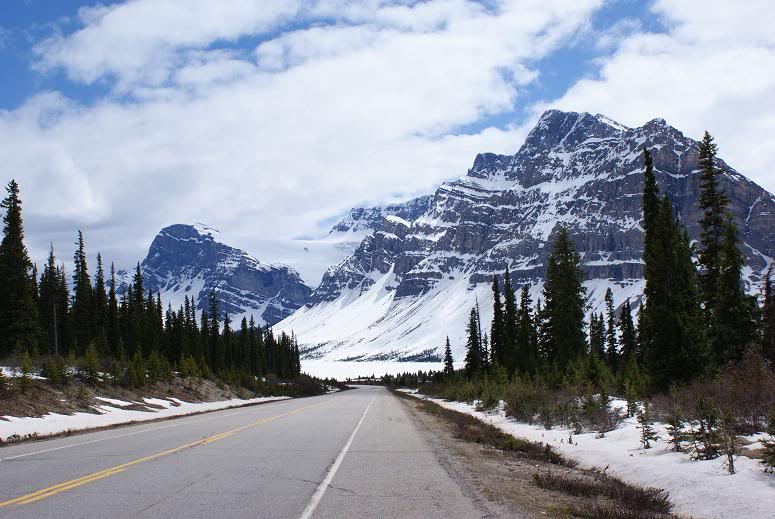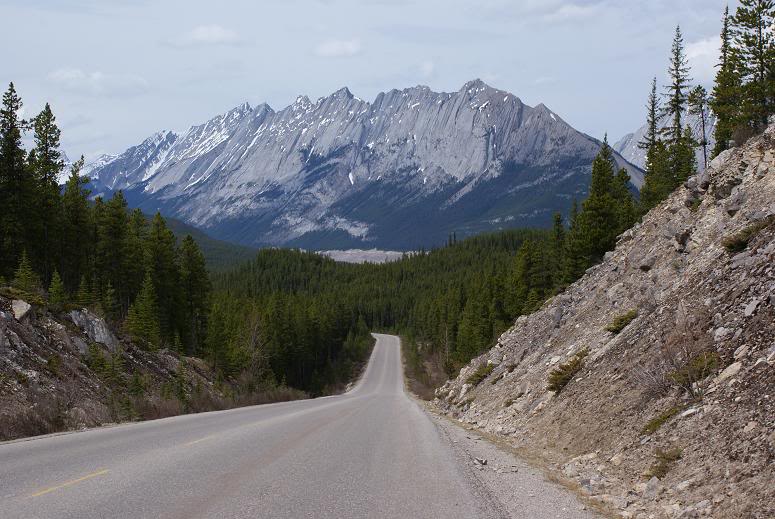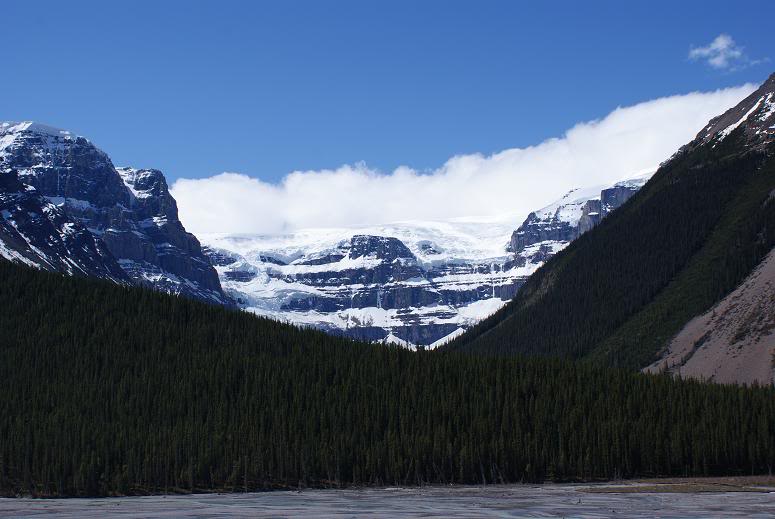 Our Black Raven friend. He hung out and had lunch with us for 20 minutes. He was a big fan of unsalted cashews.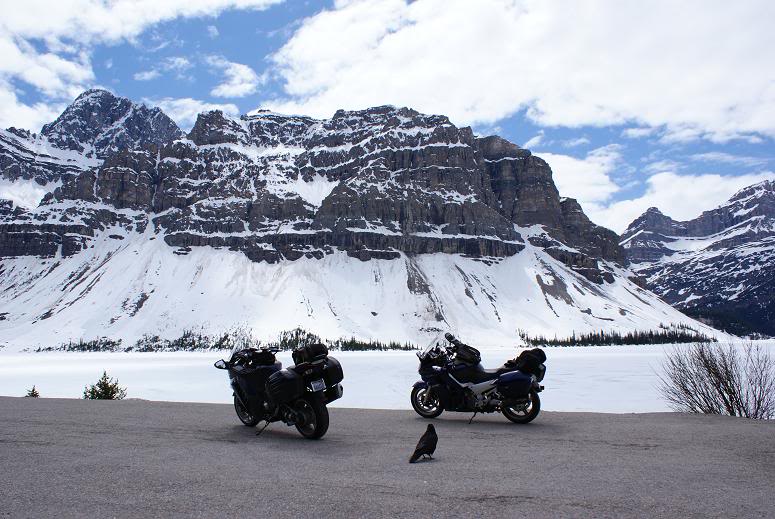 That was almost a year ago. We are planning a ride all the way up to Denali National Park in Alaska this year. Have to wait until late June though as that is only about 100 miles South of the Arctic circle. The old FJR ought to tick over 100K miles on that trip. Will post photos/report when we return from that one.