0
Staff member
Subscribed
Jan 16, 2003
14,088
5,081
113
69
Wiang Kaen district wll be getting with the high season festival spirit & hosting a ASEAN Flower Show + multiple ethnic dancing & music shows @ Kaeng Pha Dai, & the fabulous "Mekong End Of The Road" from30 December 2022 - 3 January 2023.
If you're in the areas at all it will be well worth checking out.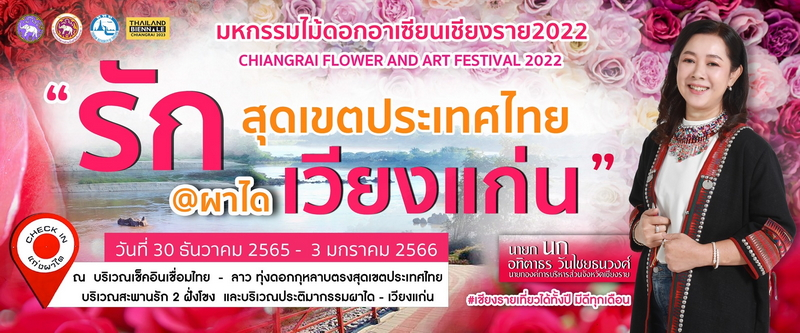 Kaeng Pha Dai on GTR
Kaeng Pha Dai 42 kms downstream from Chiang Khong, there is a wild rocky section of the Mekong where it flows away from Thailand & into Laos, and is no longer the border due to a quirk in the border negotiations with the French once upon a time. After Pha Dai the river is no longer the...

www.gt-rider.com