Satonic Races With Kawasaki - 2013 Round 1
---
So the new Kawasaki Enduro Season is here, I believe there will be 6 races this year and other events in the middle to keep us busy.
This race took place at the Siam Red Bull Park. It's a bit hard to find but I think it is basically in Samut Prakan (just south of Bangkok).
Saturday would be training / practice and having a bit of fun, Sunday would be race day with the day split up into different classes. The race day started with the little Kawasaki 110cc and run up through 125cc, 150cc and finally the 250cc followed by an open race if you have any energy left!
As normal Kawasaki put on a great event and really take care of you. Drinks / food / tuition / /course maintenance / awards etc all taken care of.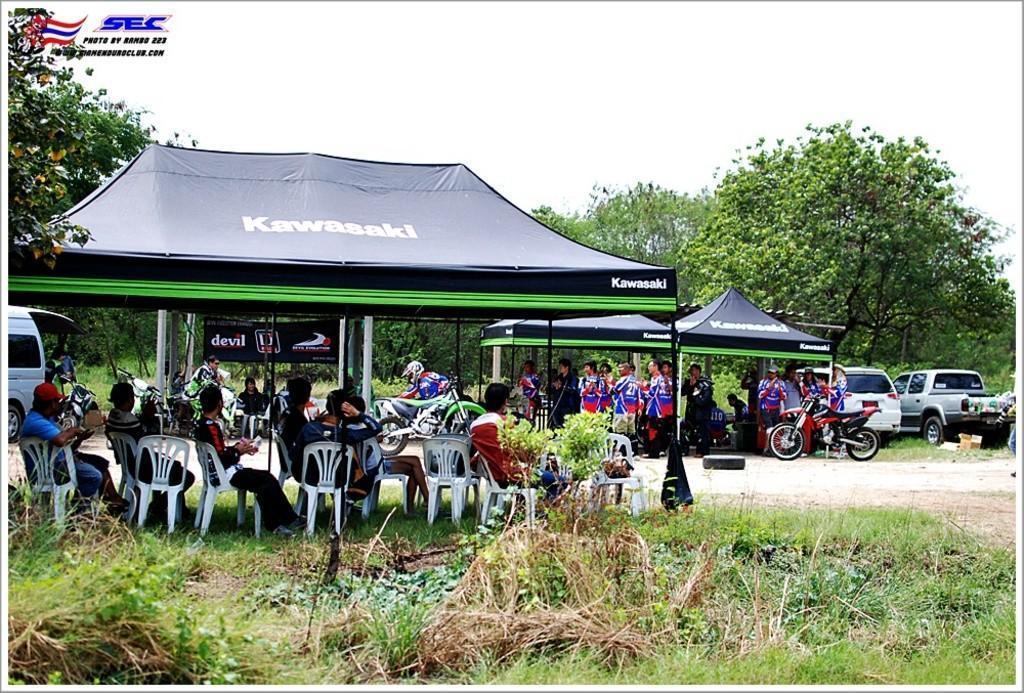 Saturday started off with a talk through of the weekend's events by the big boss of Kawasaki (A lovely guy too).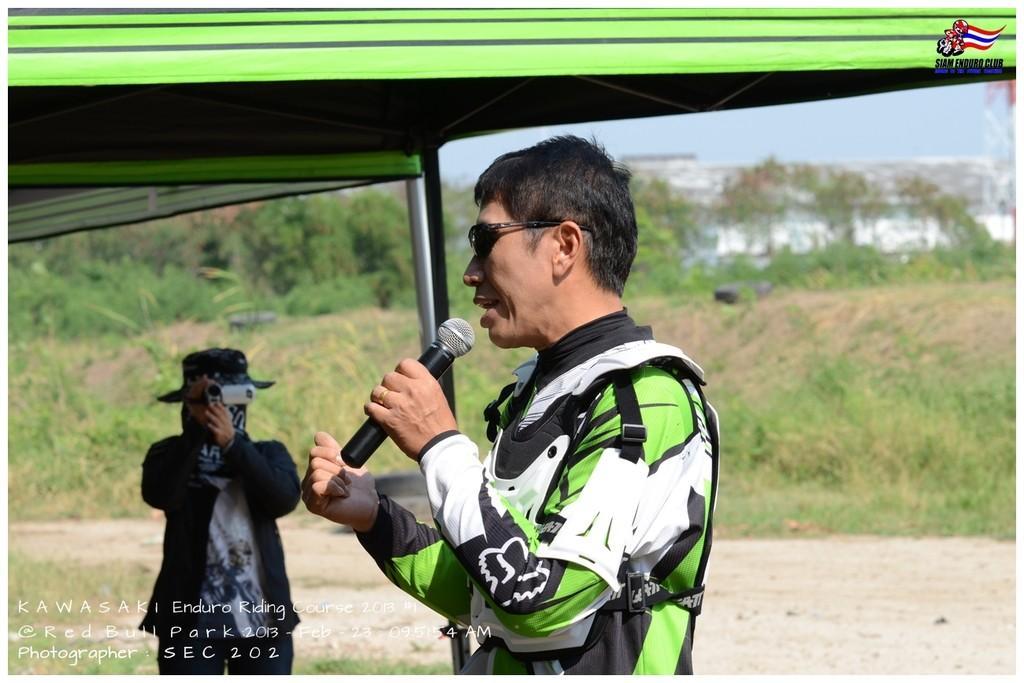 And a talk from one of the senior Siam Enduro Club members who would be taking care of the training and being there to help any one that got into trouble. A great bunch of guys!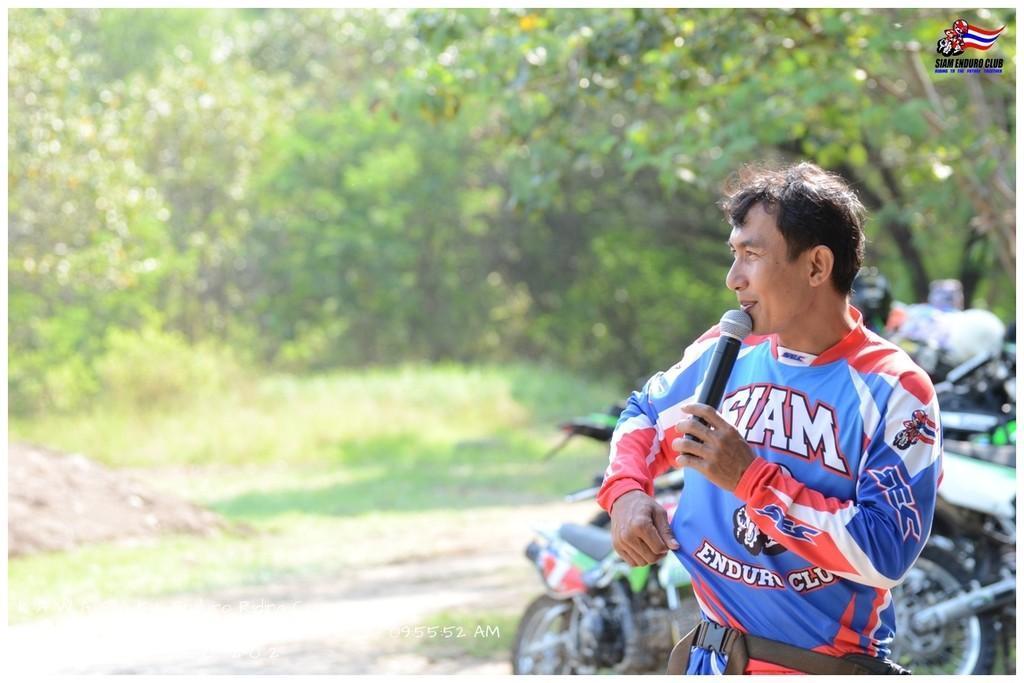 On both days there were professional photographers there to capture all the action.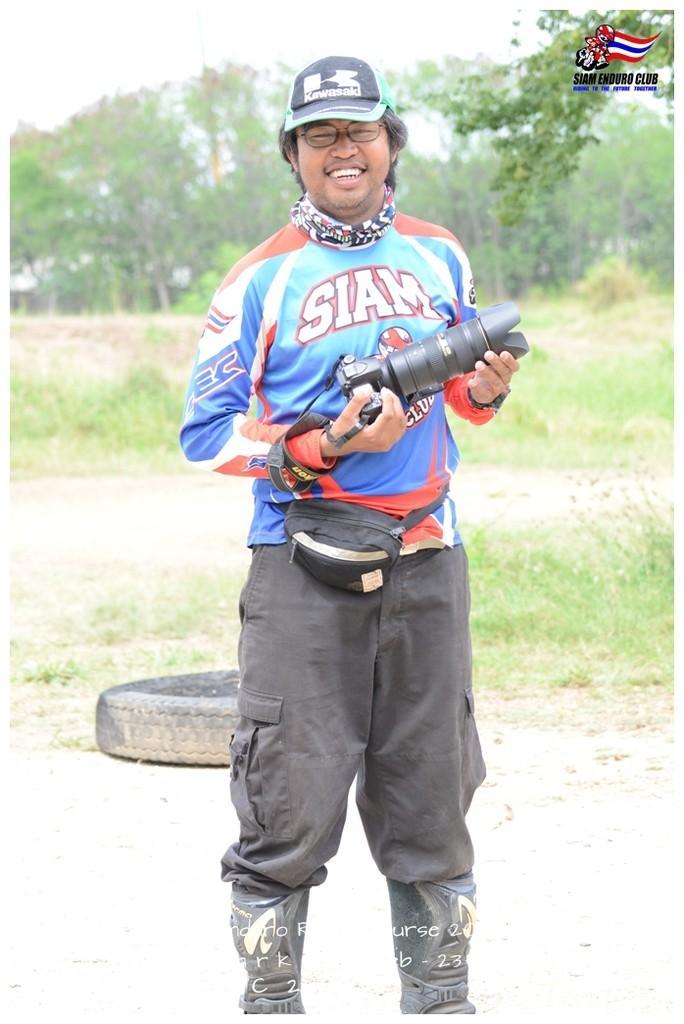 And a first aid crew to take care of any accidents.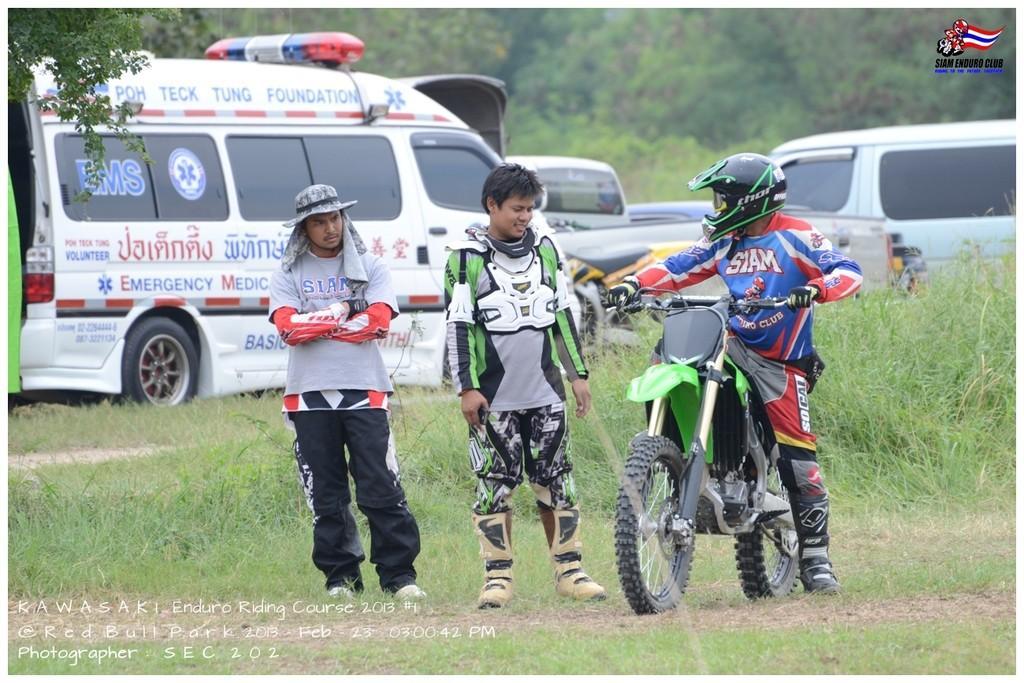 So after the morning talk it was on with the training. The split us into groups and there would be 4 stations that we would tackle and get told where we were going right / wrong.
First station was just to find the best way across ditches / holes that we may come across in some of the Enduro races.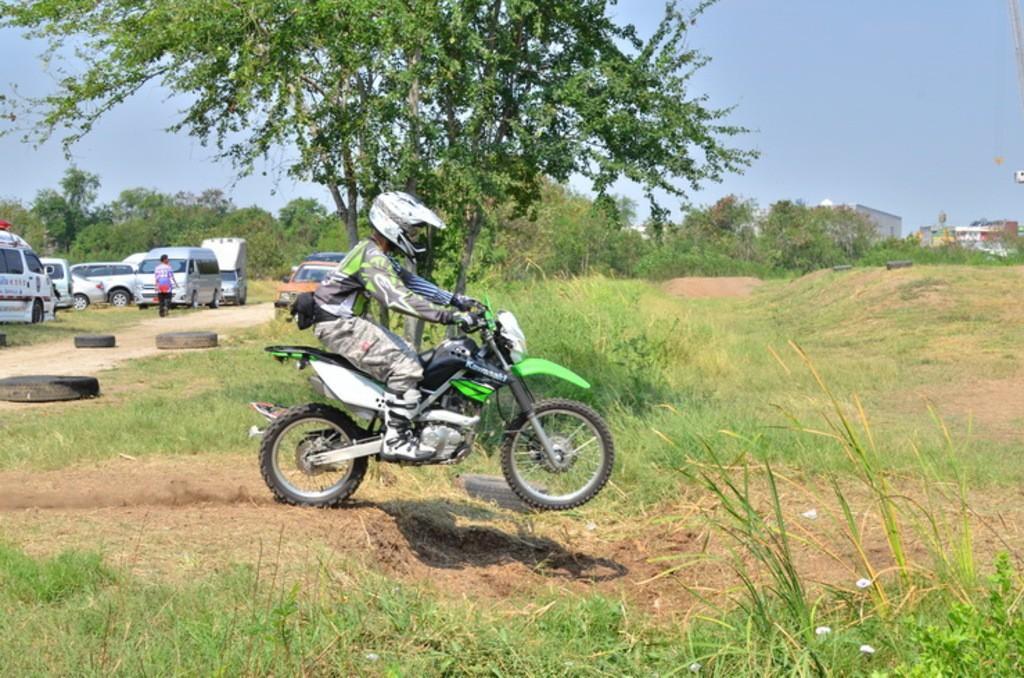 And slightly bigger gaps.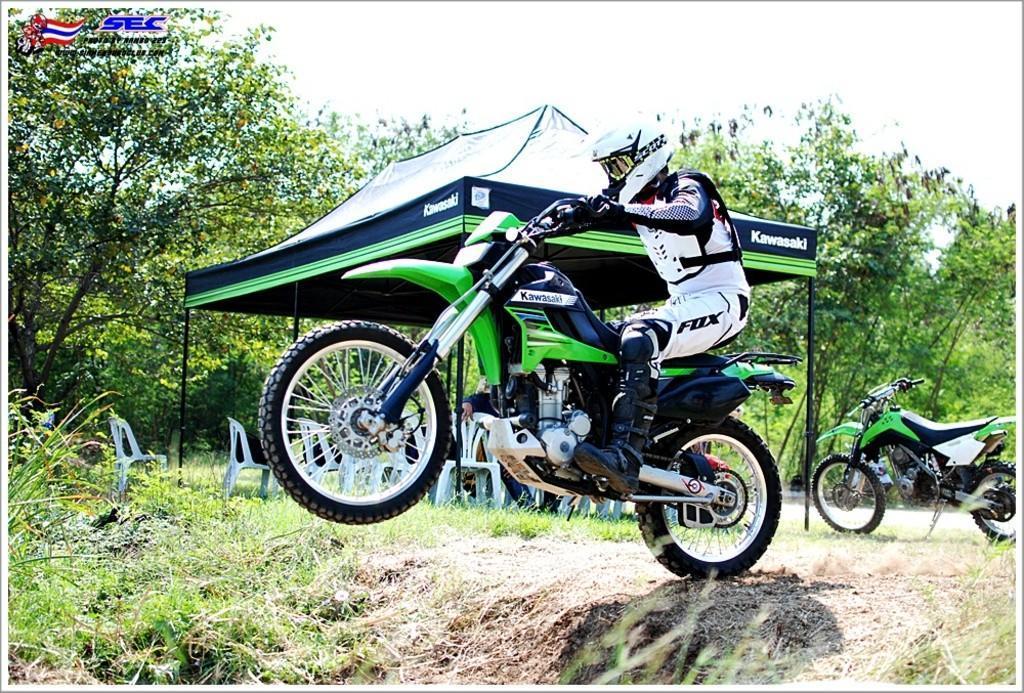 Second station was making sure we were cornering correctly with the right body position and weight distribution on the bike.
You extend your leg over the front wheel to try and get as much weight as possible over the front.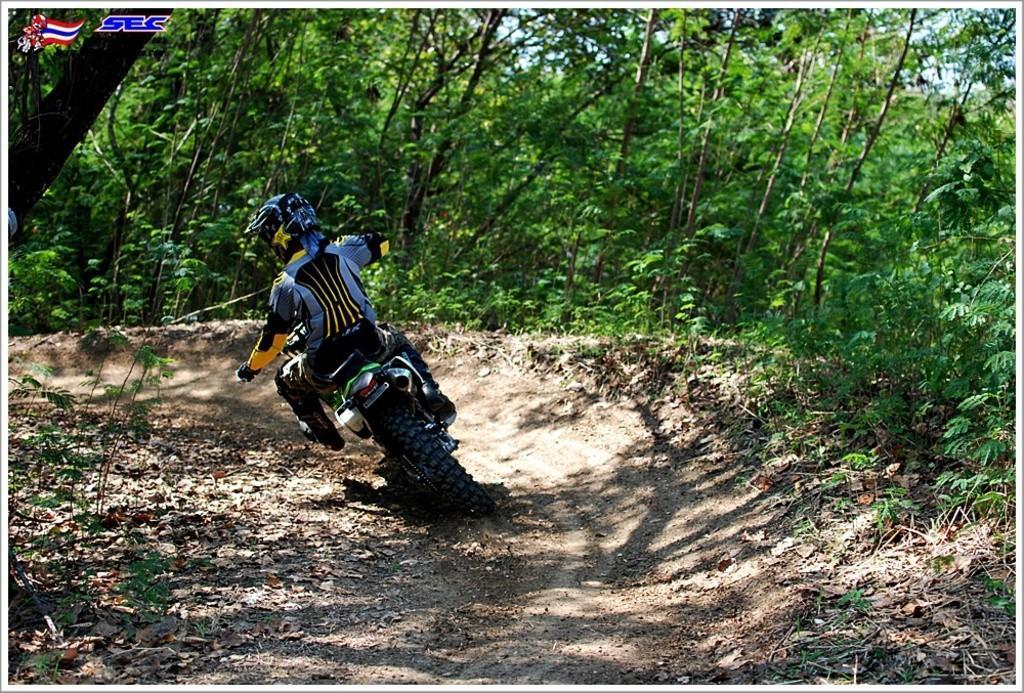 This section also had a little jump to have some fun with.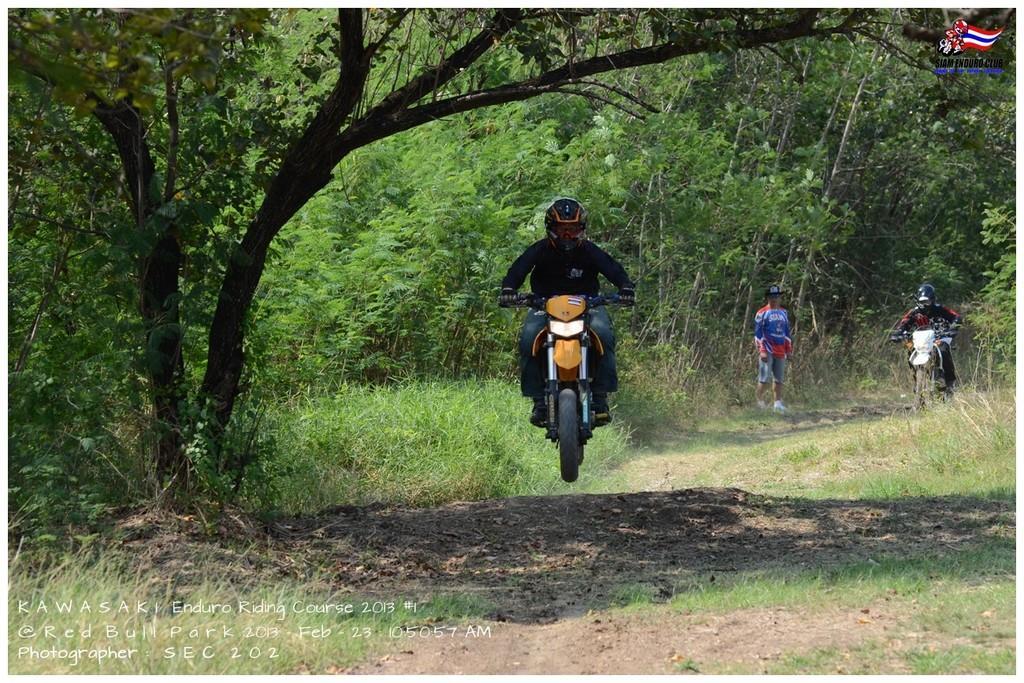 The third station was to practise steep hills and descents, learning how navigate trees and obstacles whilst at crazy angles.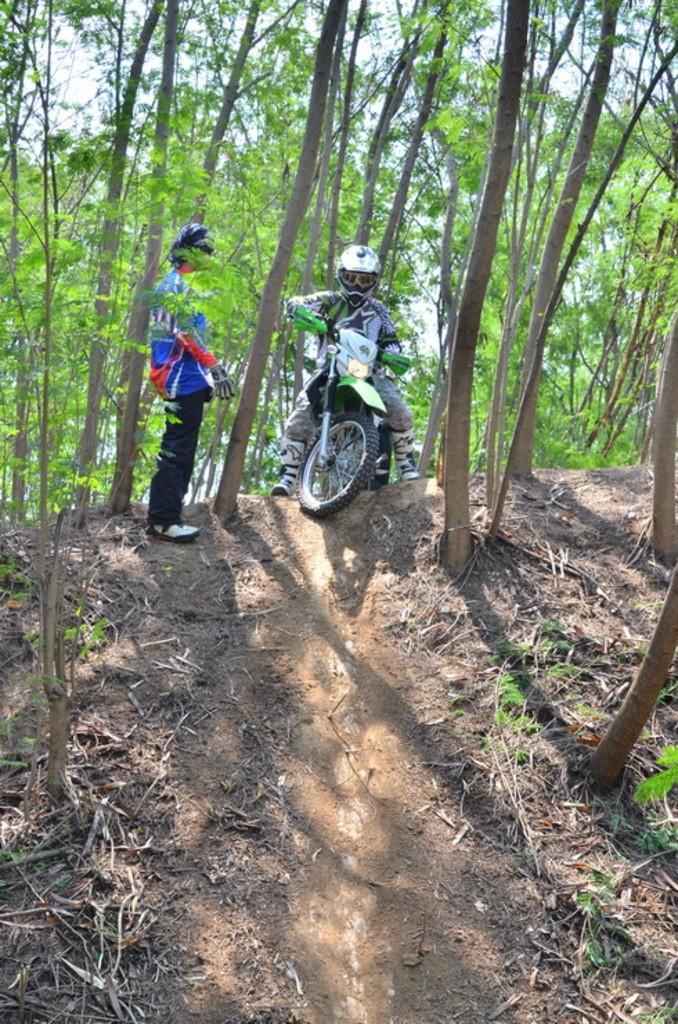 The guys were always there to watch over us and offer any advice.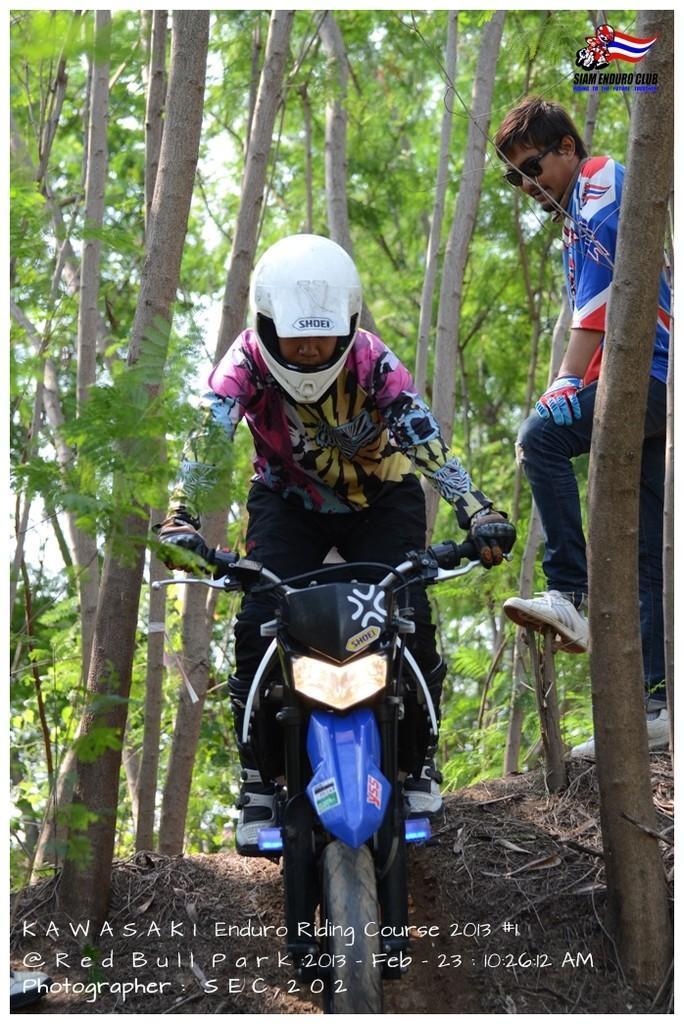 And to capture the action.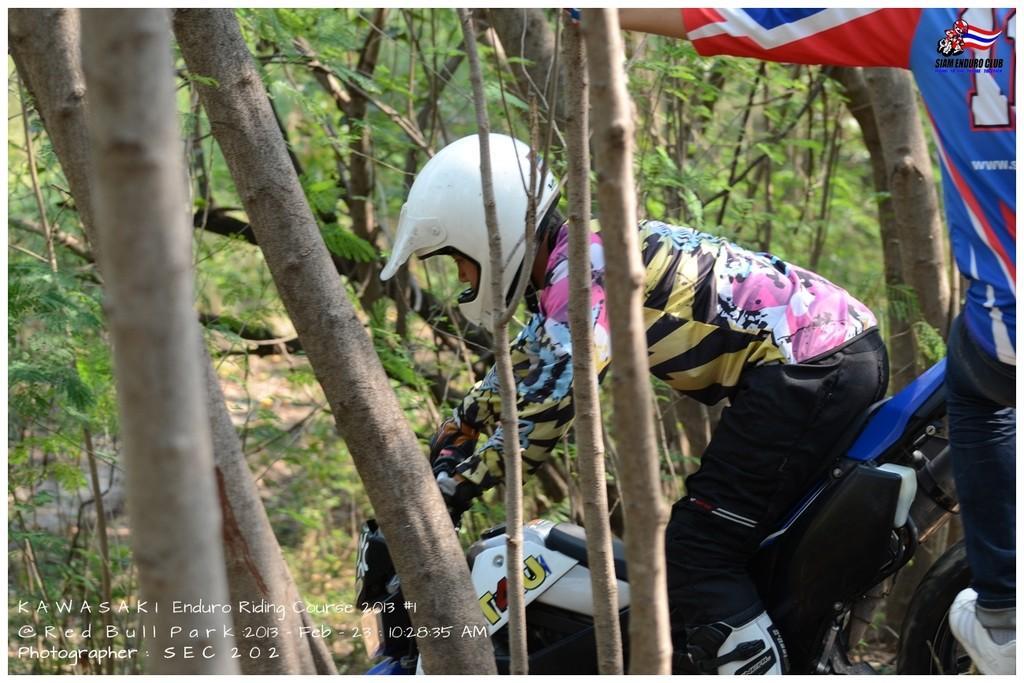 The final section was basically putting it all together and learning the track layout for the race the following day.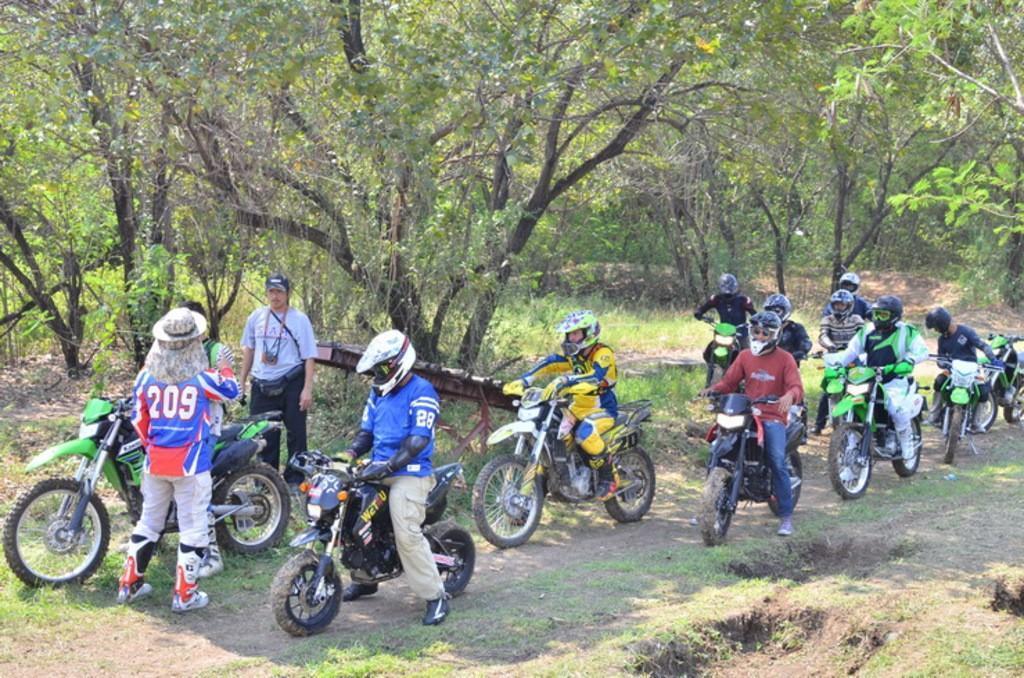 I am very grateful of the photographers on the day for capturing some great images of me.
A bit of practise on the track.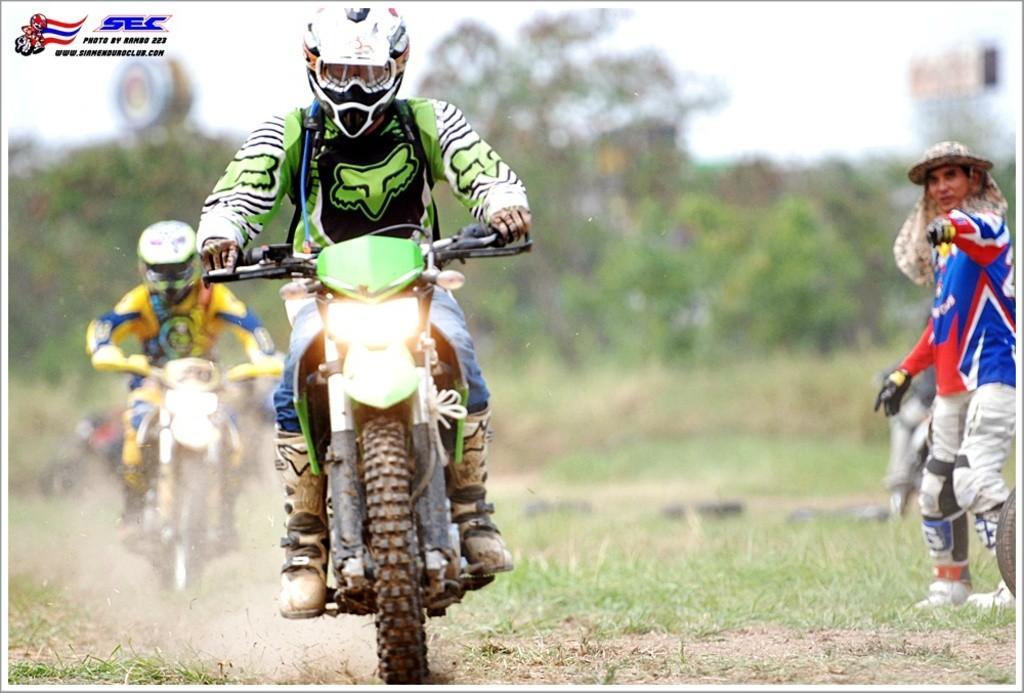 And the older guys showing us how it should be done!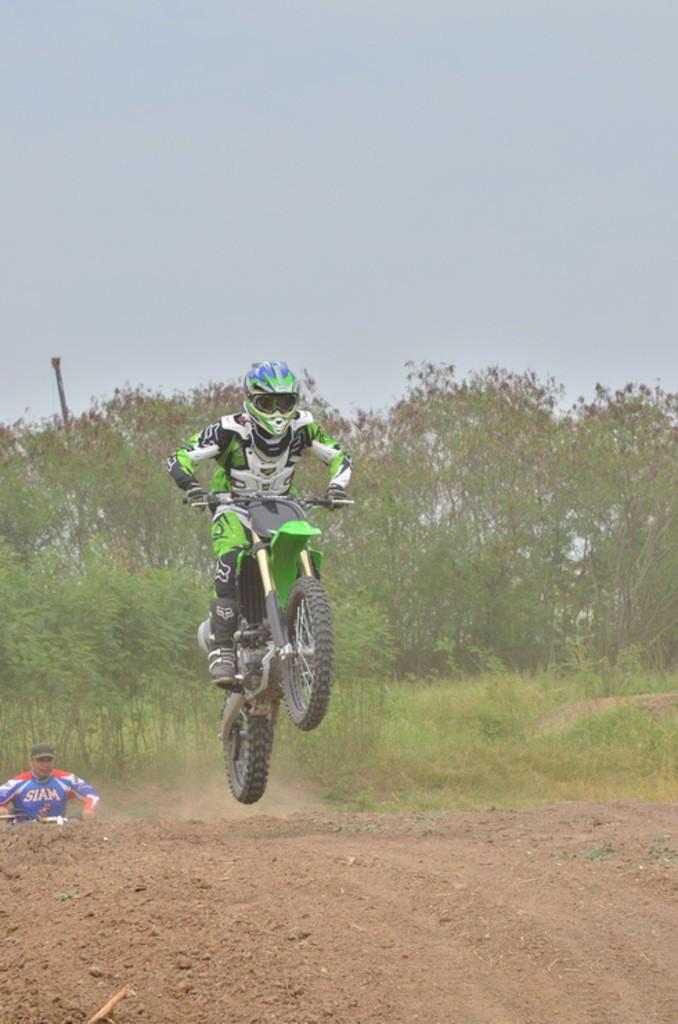 We finished up about 5pm on saturday and as it wasn't too far from my home I didn't need to get a hotel there so after a few (too many) beers we headed home ready for a 8.45am start the next day.
I arrived bright and early, a little nervous about the race as it was a mixed course - part motocross track and part Enduro.
My family had come over on holiday to see me so it was nice that my dad got to see me race, first time he has seen me race here. It was also great that a couple of friends from my local watering hole took the time to come down and support me.
A few photos of the terrain we would be racing on -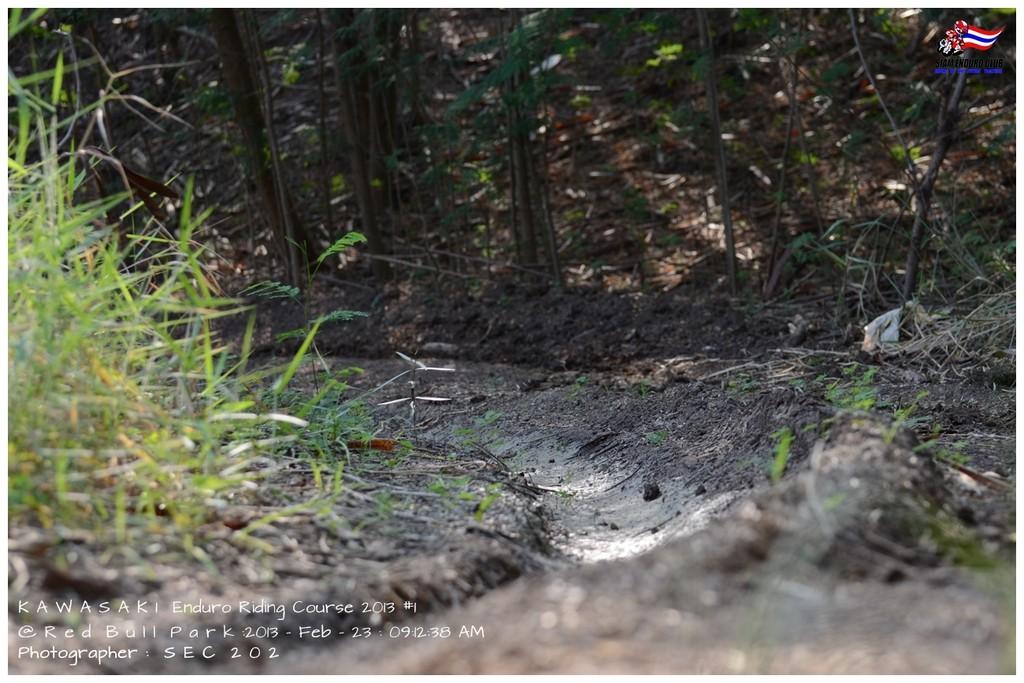 Some parts were wet and muddy -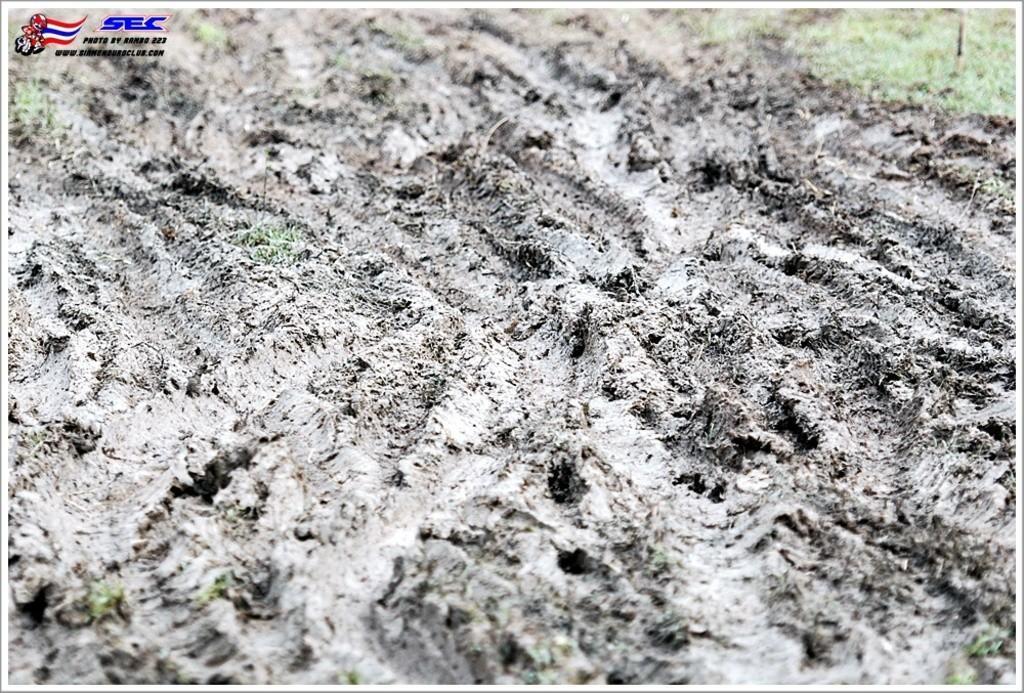 Some dry and dusty -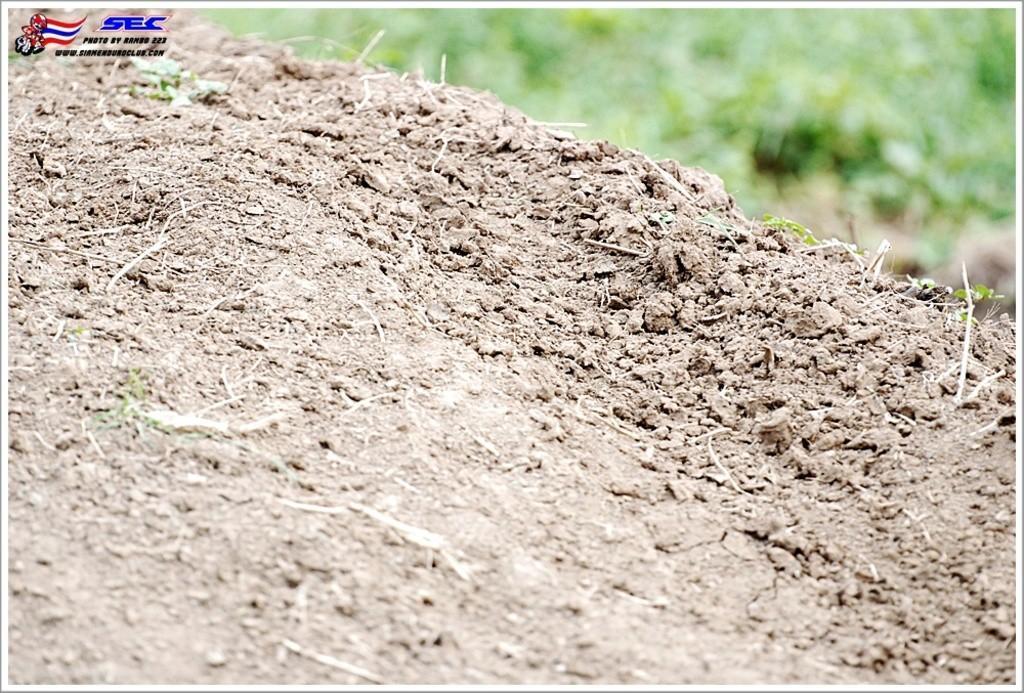 Kawasaki had brought along their newest race bike to show off.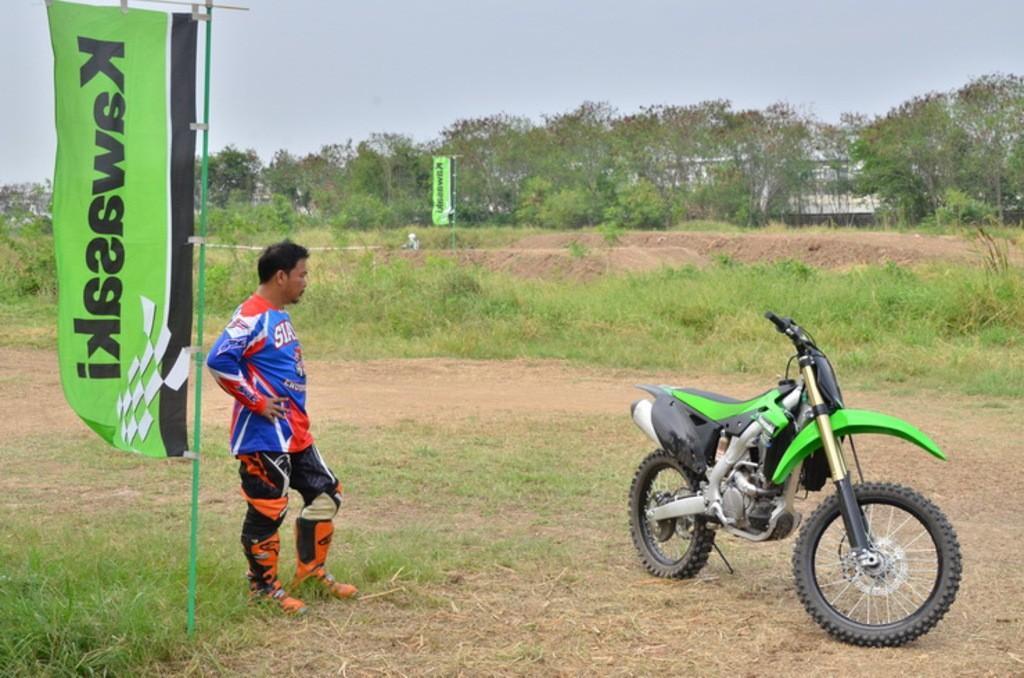 And gave it to one of the experienced guys to have some fun with and show us what it could do.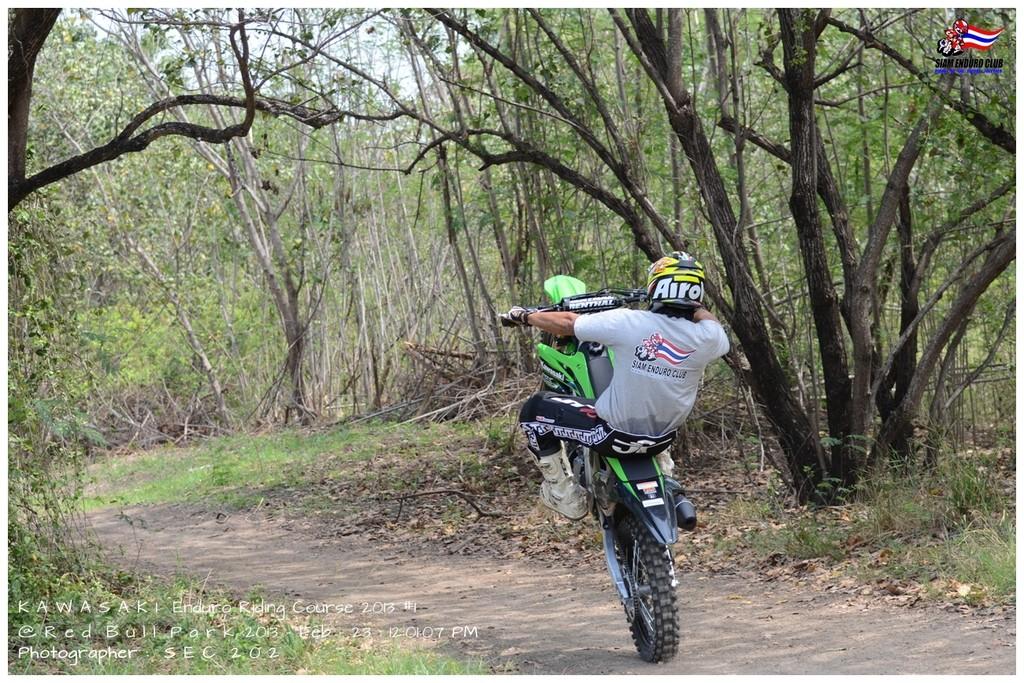 He chose to spend most of his time in the air to save tire wear.
After watching him jump insanley high time after time and make it look so effortless it was time to start the days event.
It started off with the small 110cc bikes at 10 am and my race wouldn't be until 2pm.
The first corner saw its fair share of crashes during the earlier races.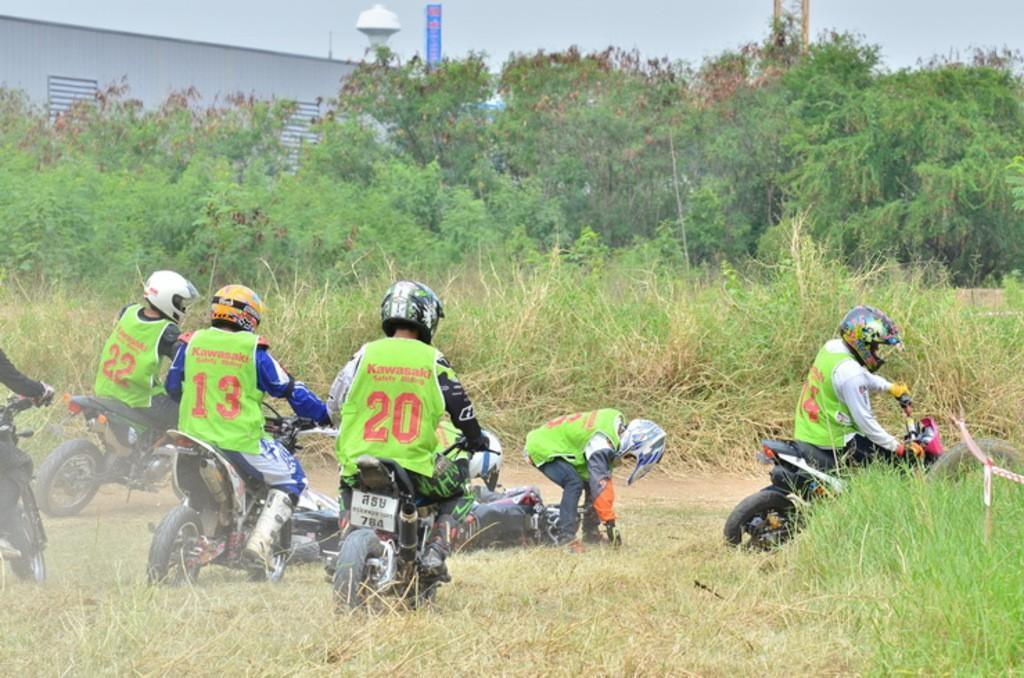 After an hour break for lunch it was eventually time for my race. I was a bit more nervous than usual, maybe because my dad was there I guess.
I got given the number 3 jersey to wear and as it's my lucky number that took away a few of the nerves.
Off to the starting line!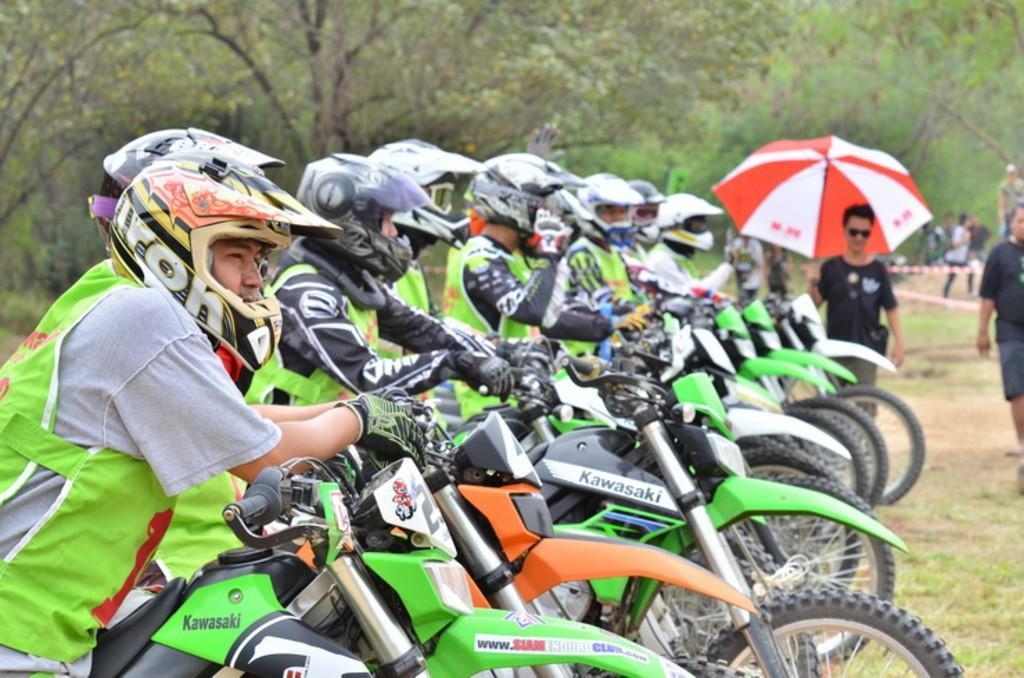 Now they call this Enduro racing for a reason, they really try to drain every last reserve of energy you have to complete the race. The smaller bikes had to complete two laps and the bigger bikes 3. I was mentally prepared for 3 but on the start line they told us to kill the engines and with an evil smile he announced we would have to complete 4 laps!
Start back up the engines, adjust my goggles and wait for the flag to drop. I really wanted to avoid a crash on the first corner as 15 bikes at 70kph all trying to fit round a tight corner not really big enough for a car was going to be interesting!
I made through ok and got a semi-ok start. Around the first corner onto the Motocross part of the track and the first section of jumps.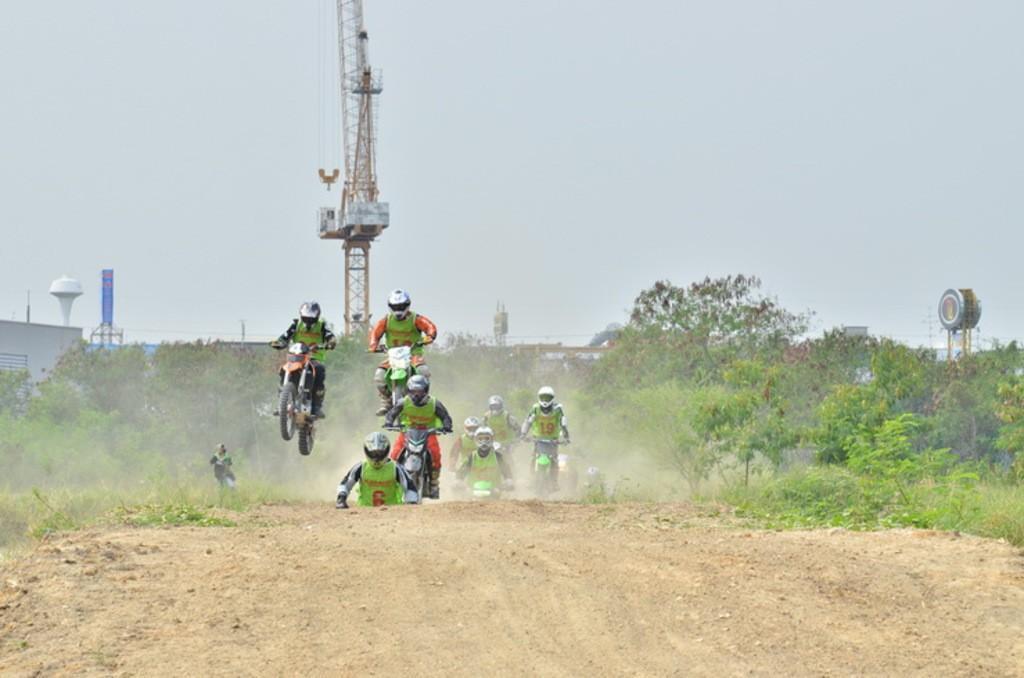 We were all bumping and barging to try and get position as it would turn into single track racing after the first set of jumps. You can just about see me in this pic (white helmet just coming up the jump in about 7th place).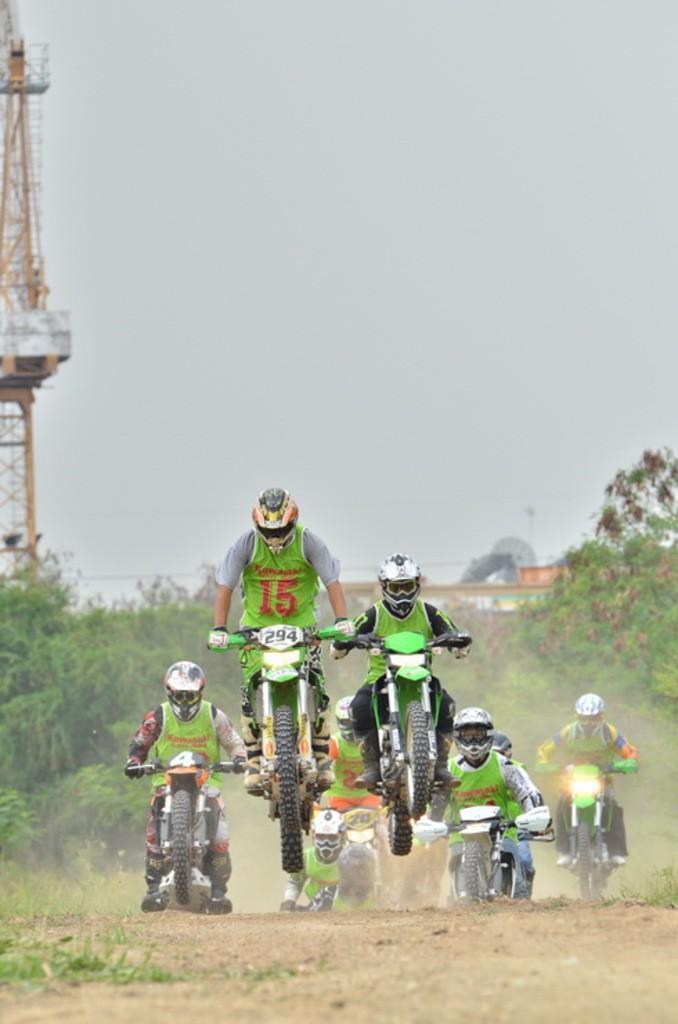 The 'jungle' Enduro section of the race was pretty tough! When it was under the shade from the trees parts would be wet and muddy with deep ruts and tree roots making you slide all over the place. You would then pop out into the sunlight into a really dry deep powder that was very hard to race through. It was really tight in there and there wasn't really any place to overtake until we got back out onto the wider motocross part of the track.
I was on someones back wheel just looking for a chance to over take and I took my chance just as it opened out.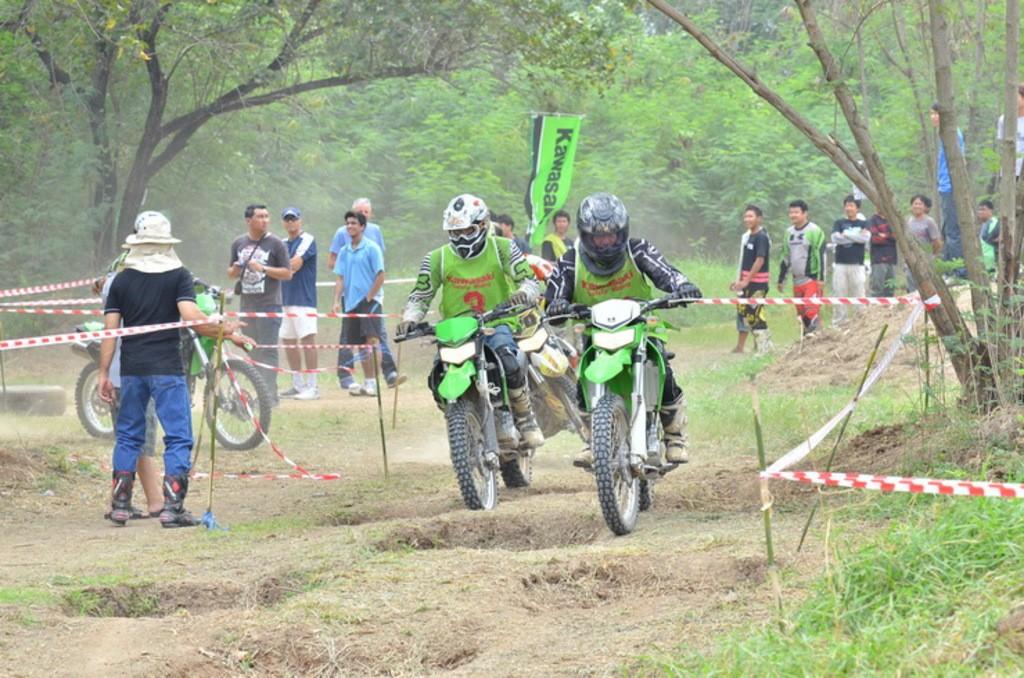 Another guy crashed in front of me so I passed him too, I wasn't really to aware of what position I was in at this point and by the start of lap 3 I think I passed another couple of racers.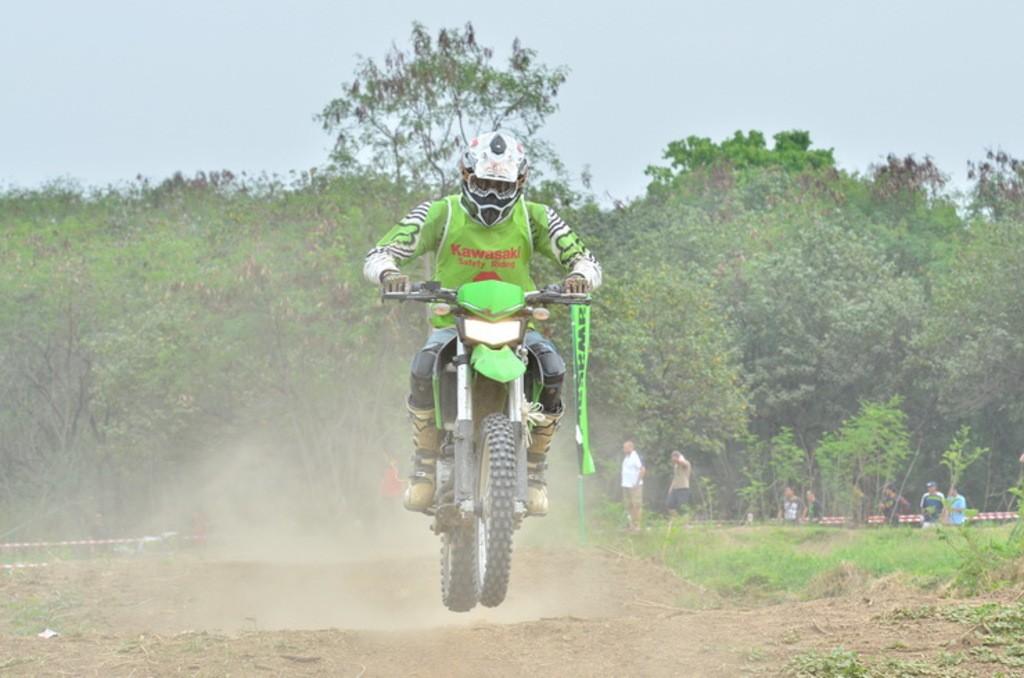 I had opened up about a 30 second gap to the next racer behind me and was trying my best to catch the guy in front of me.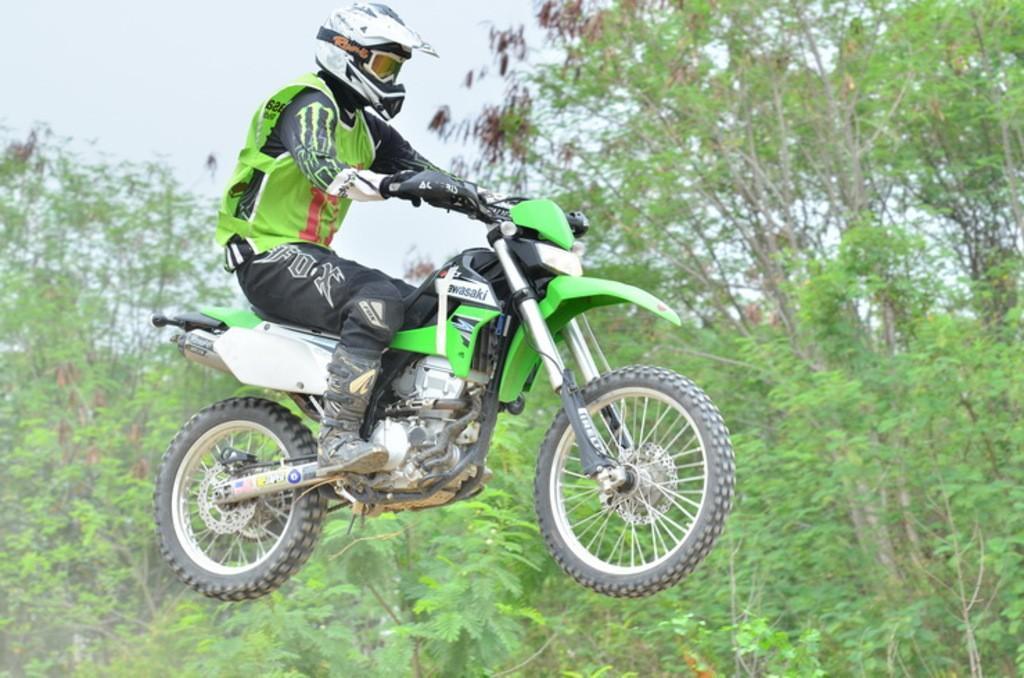 I caught up with him but it was too late, we were approaching the final set of jumps and the chequered flag. To push it and try and take him on a jump would have just been silly, I would have probably crashed and thrown away all the effort I had made so far.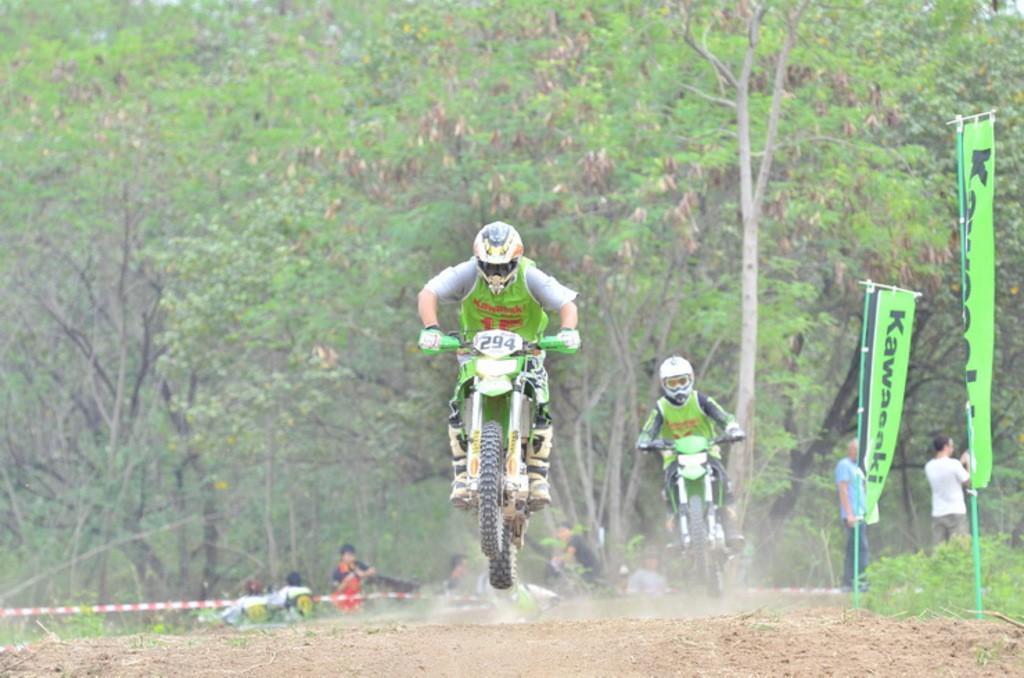 Crossed the finish line and I still wasn't sure of exactly what position I finished but I was just happy to finish! I was exhausted and it took me a good 5 minutes to stop seeing stars and actually get the energy to walk over to my friends and dad.
I had came 4th which I was pretty pleased with. Some of the Thai guys have been doing this for a long time and are pretty good!
I had a long sit down with ice packs, I was on fire and absolutely shattered. I was drinking water like a fish!
After a bit of a rest it was presentation time, I was called up to collect my trophy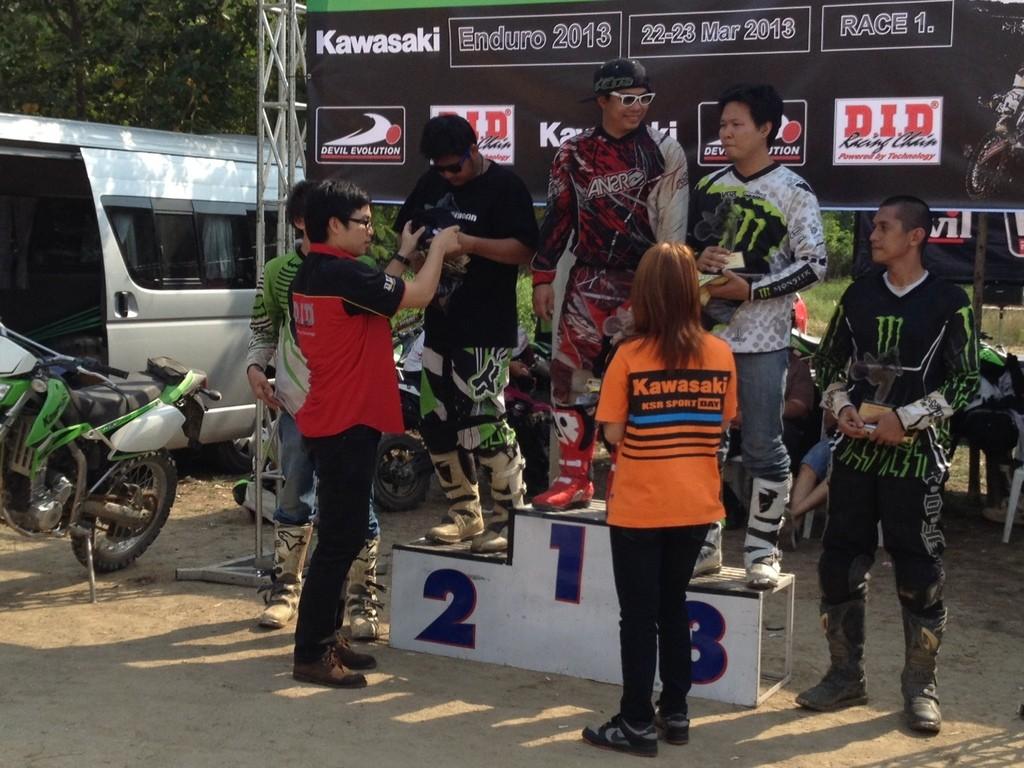 And as DID had sponsored some of the event some goodies too.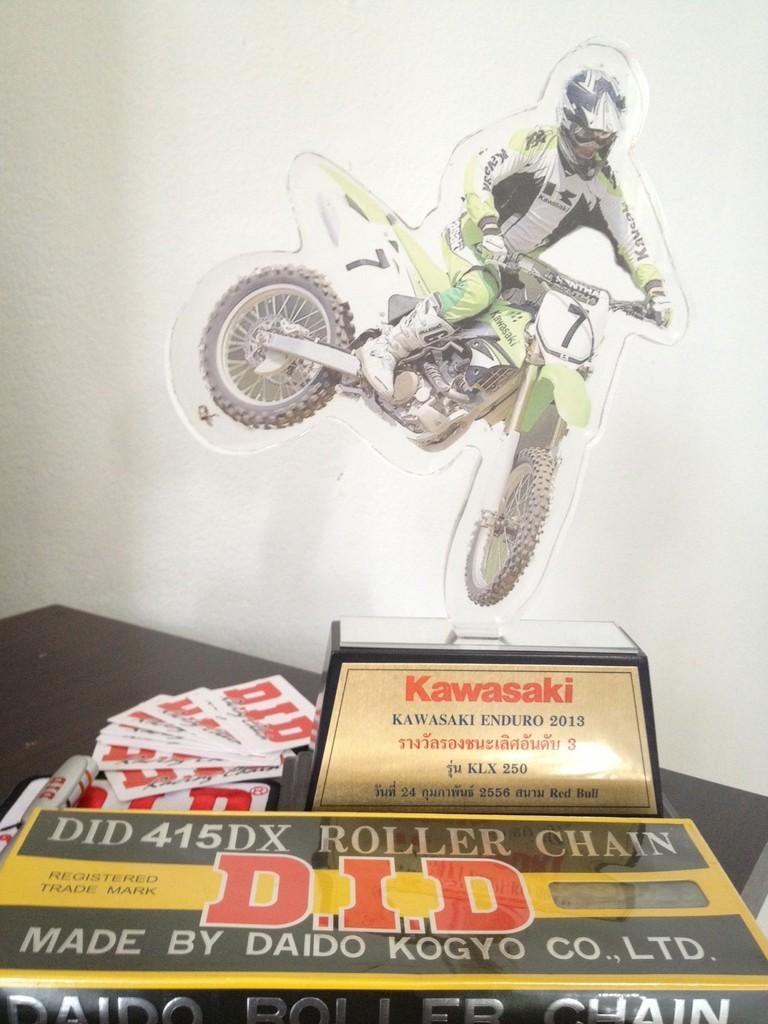 It was a great day out racing and great company too! These guys really know how to have fun!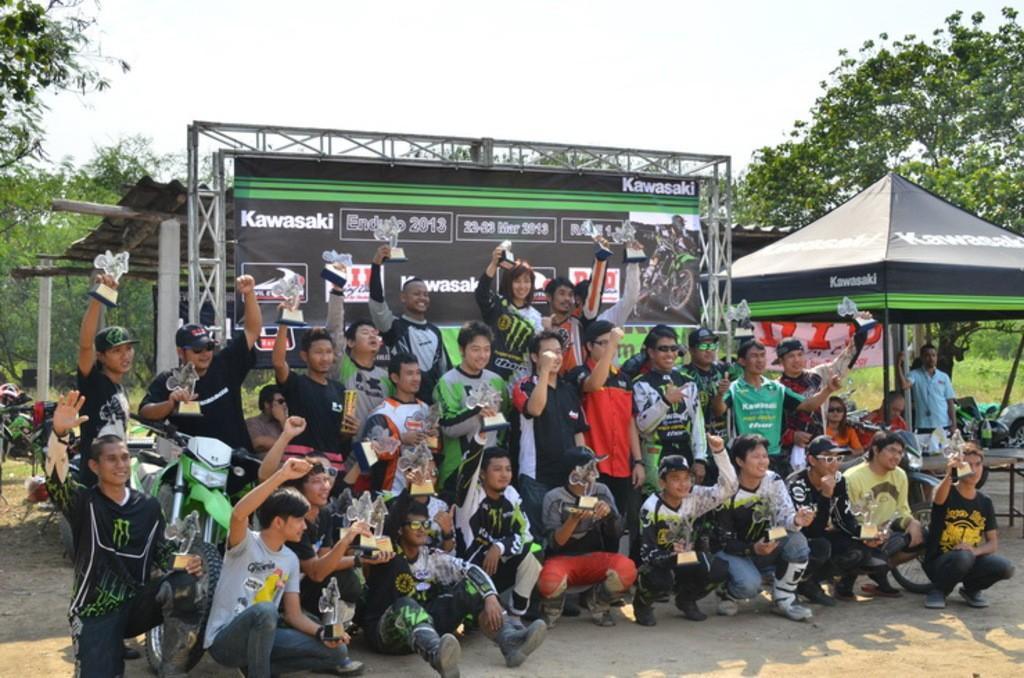 The beer started flowing and we sat taking, drinking, eating and laughing until sunset before making our way home to a loooong looooong shower! What a weekend!
Cheers