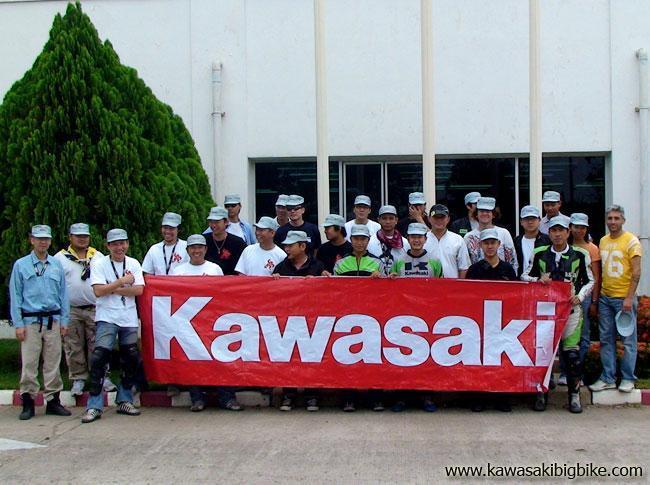 Ride to and tour the Kawasaki Motorcycle Factory in Pluak Daeng, Rayong, Thailand!
* This pic is NOT from the Rayong factory
Trip Saturday, March 14, 2552.
- We will gather. Center, Kawasaki, Rama 9 and at 7.00 am for sign-in and take tea, coffee and snacks before you go.
- Depart at 8.00 am heading to Pluak Daeng, Rayong.
- To Pluak Daeng, Rayong and factory tour. Lunch.
- Return.
Contact Kawasaki, Thailand Rama 9 to register for this event.
Let the Good Times ROLL!
Tony