Khon Kaen Bike Week. Sat 29th, Sun 30th March.
Located on the carparking area of the University Exhibition Hall. Easy to find, plenty of space, a good location for the event.
Being my first Thai Bike week, I arrived at 10am, as the posters said. Not so many people or bikes and all the exhibitors getting set up, which took most of the day.
I was welcomed by the Yamaha crew from Khorat and looked after very well, with covered parking for my bike and drinks etc.
Marco and wife arrived shortly having an early start from Ubon.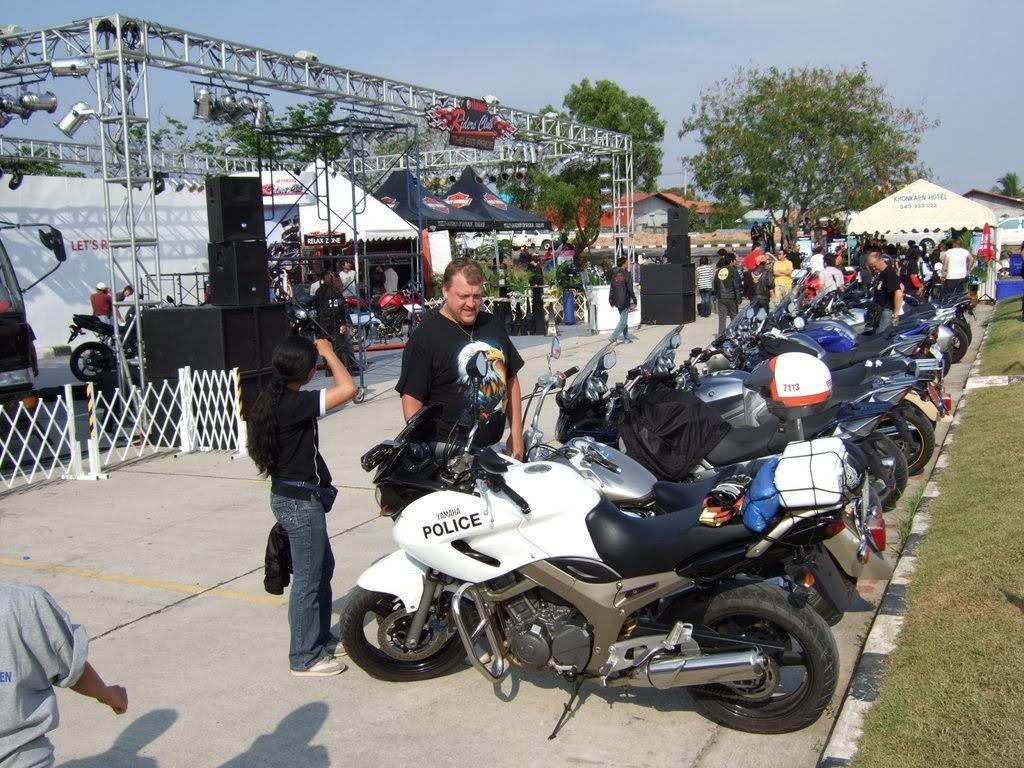 Some small events starting and promise of more to come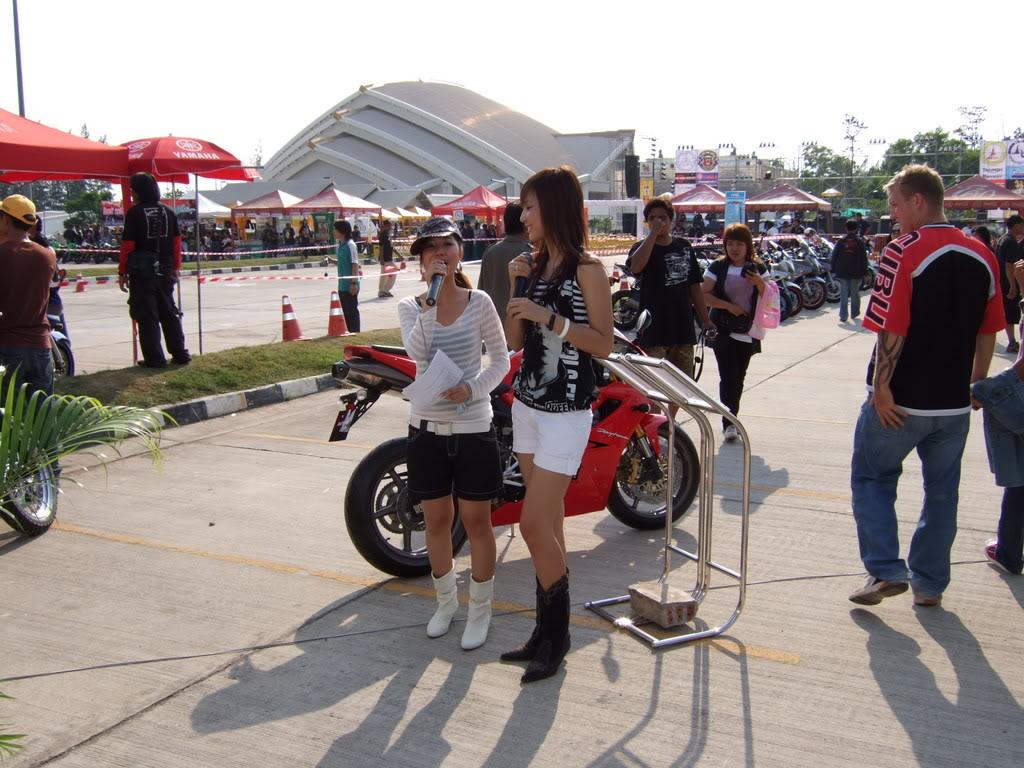 Then Dom and his Triumph crew arrived from Bangkok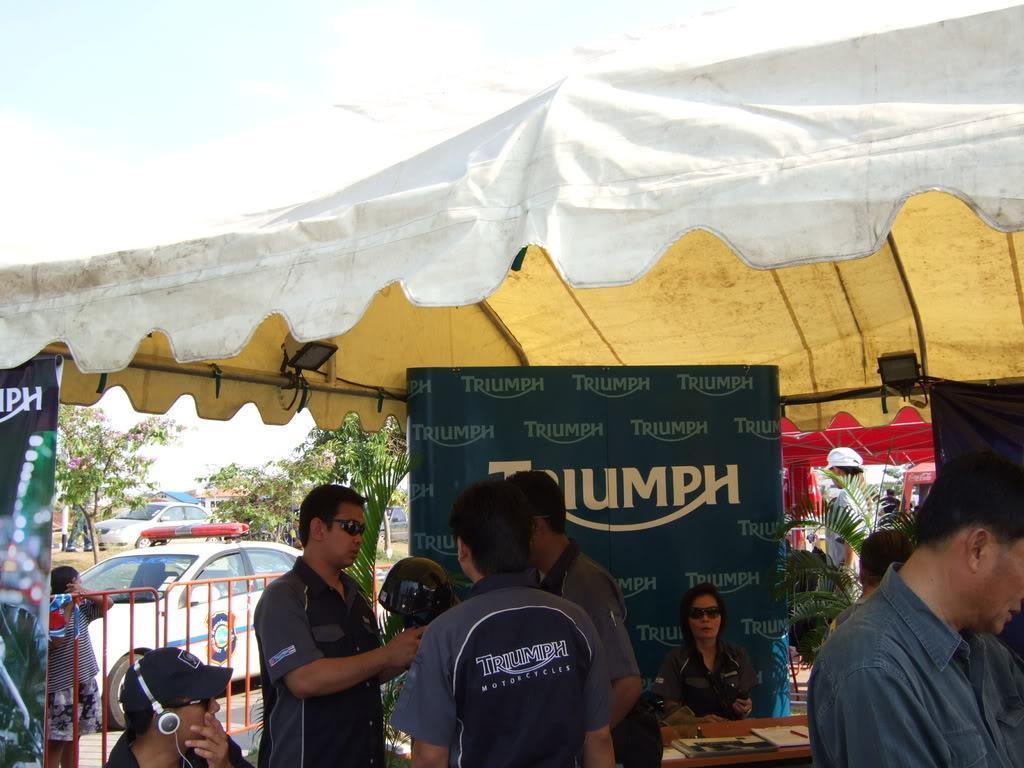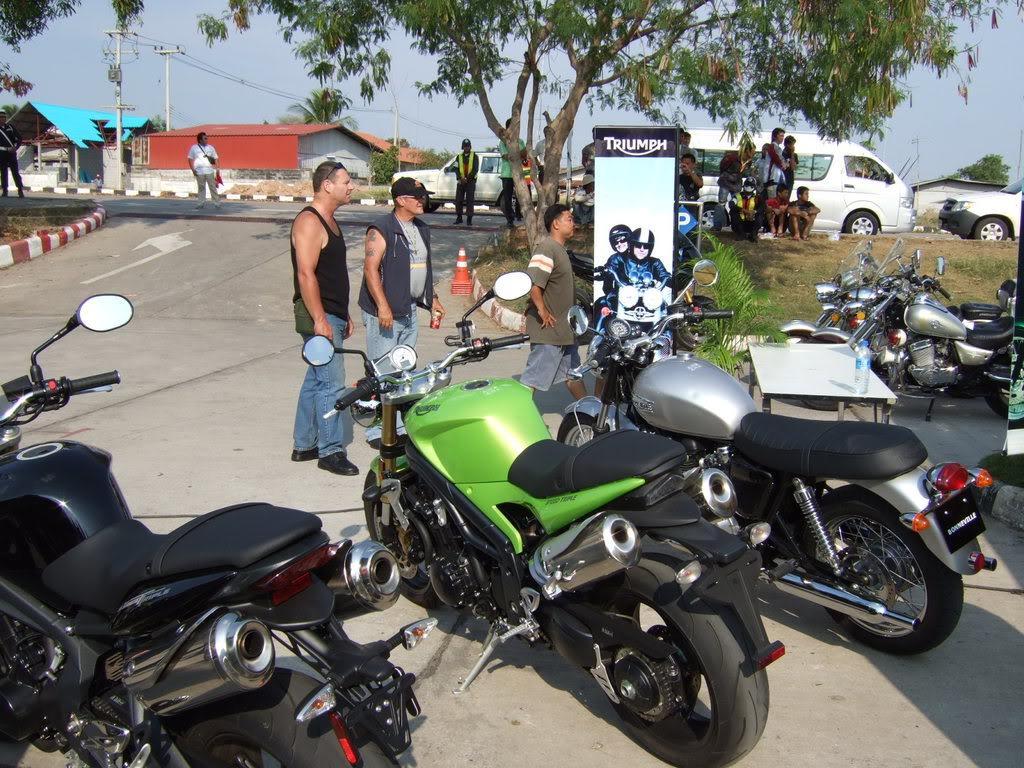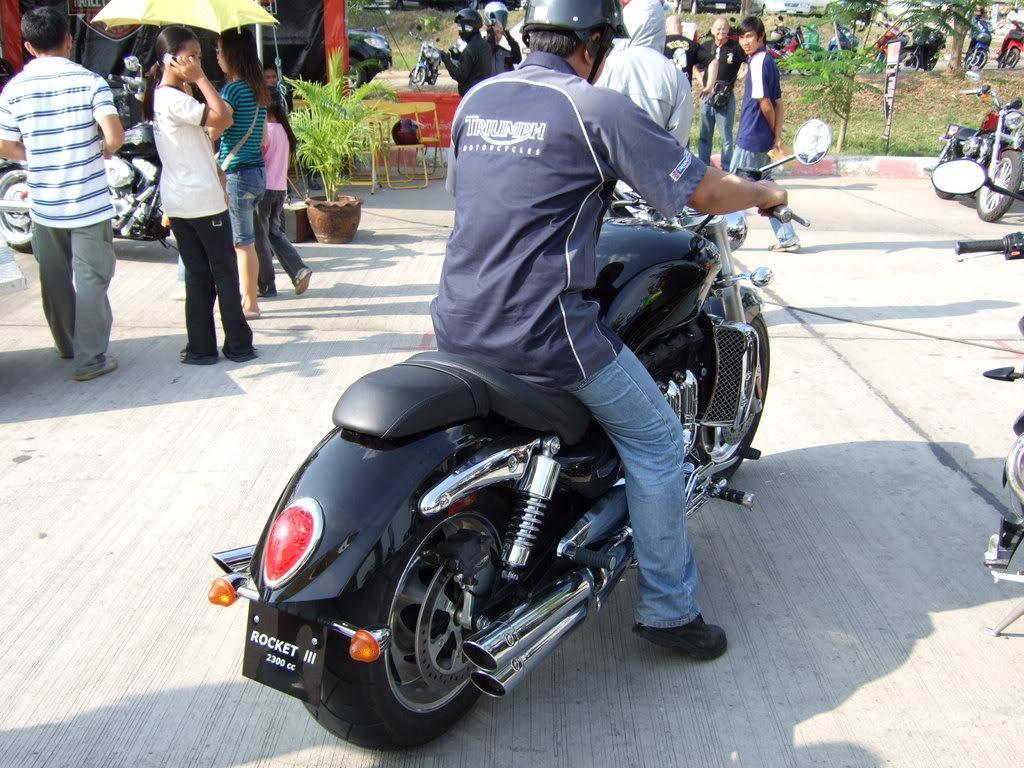 In the afternoon an escorted ride through Khon Kaen was held in aid of Bike Safety
Dom and his Triumphs line up behind the Police and 911.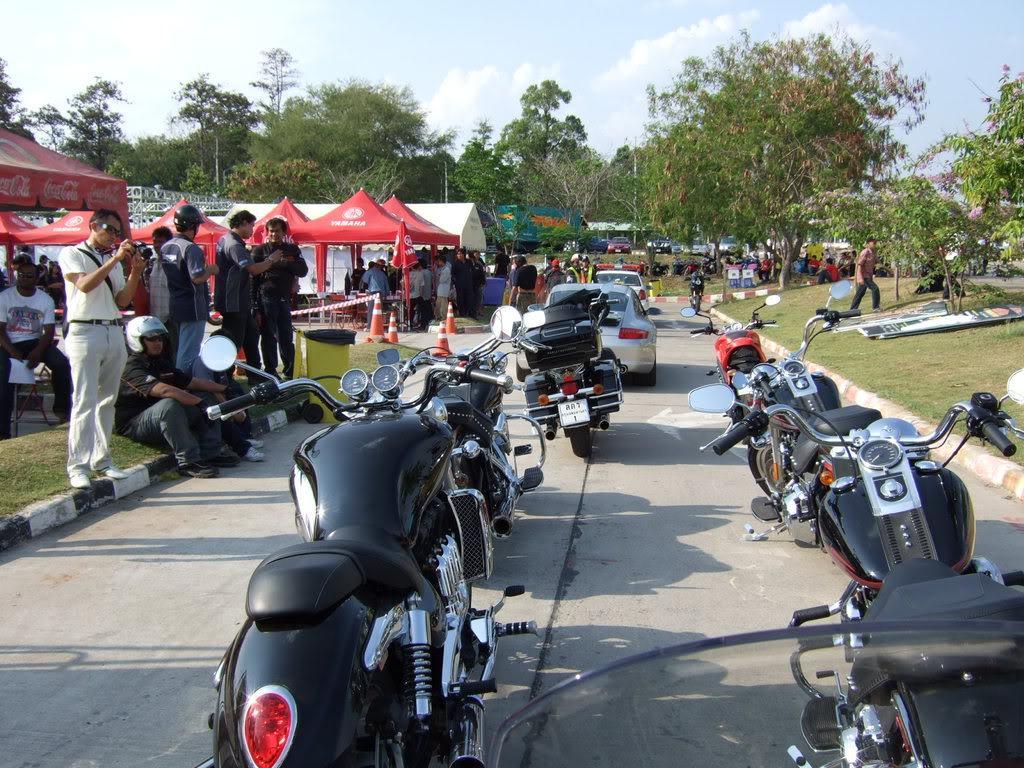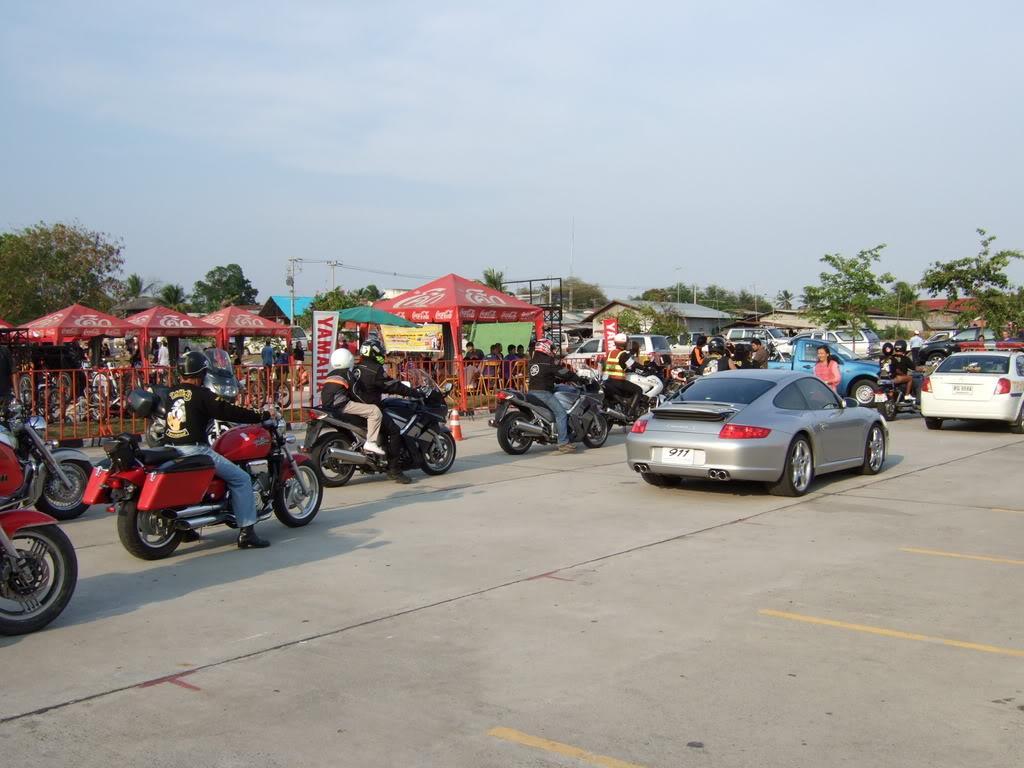 The speed was painfully slow at about 15kph, and very hot, but still a fun event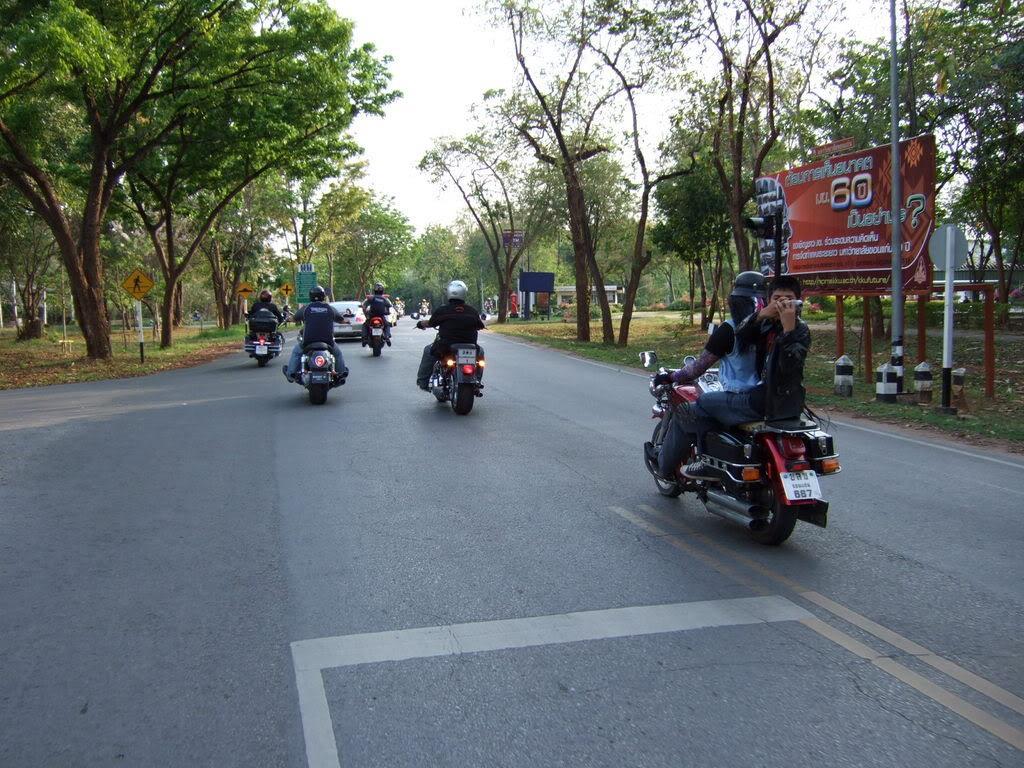 Not everyone thinking about safety?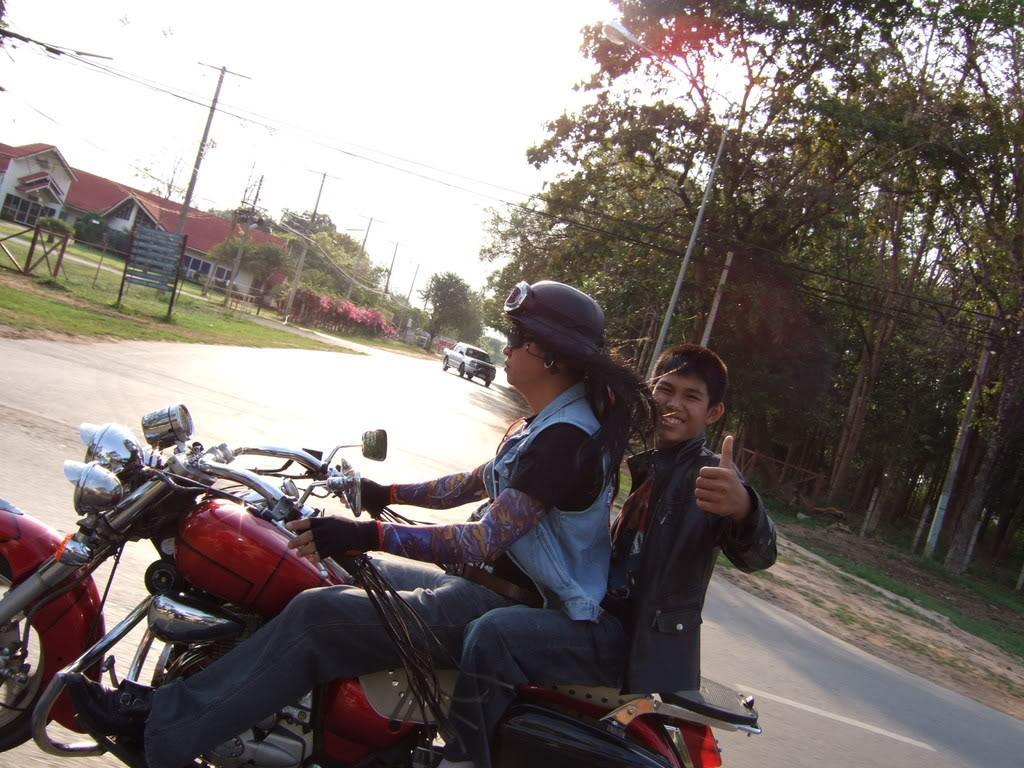 Local bike bike shop man Daiy Subanan, talks to a White Devil
Many small stalls with accessories, largely for Harley fans.
Very skilled BMX bike riders show off their skills in the air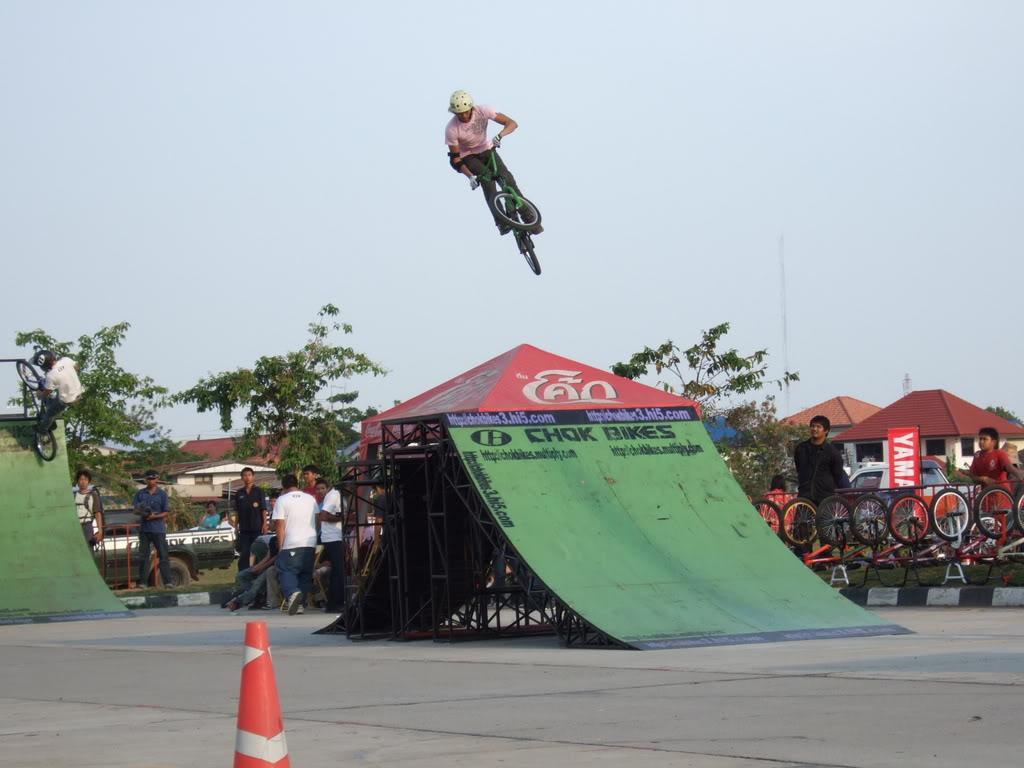 Yamaha set up an obstacle course and invited riders to beat the time of their test rider on an FJR. Impossible to beat him and I was amazed at the lean angles he managed to get around the cones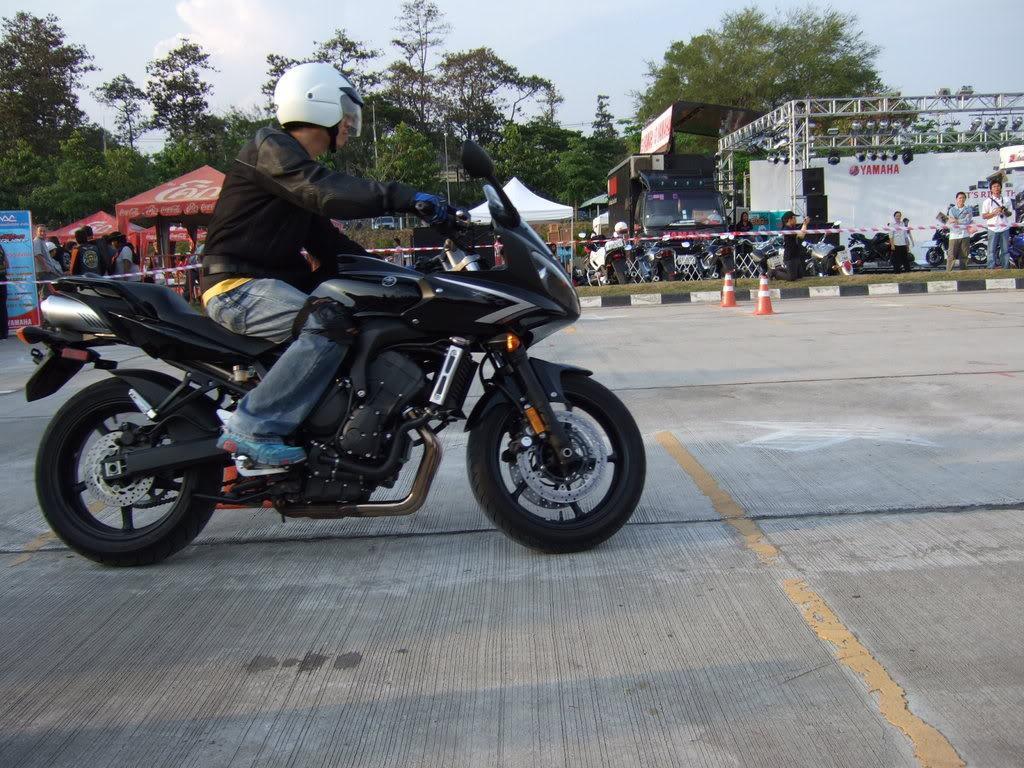 Harley was a little hidden around a corner from the big Yamaha stand, apparently they were not too happy about this. However they gathered some local talent and got them to sell raffle tickets with a bike as a prize.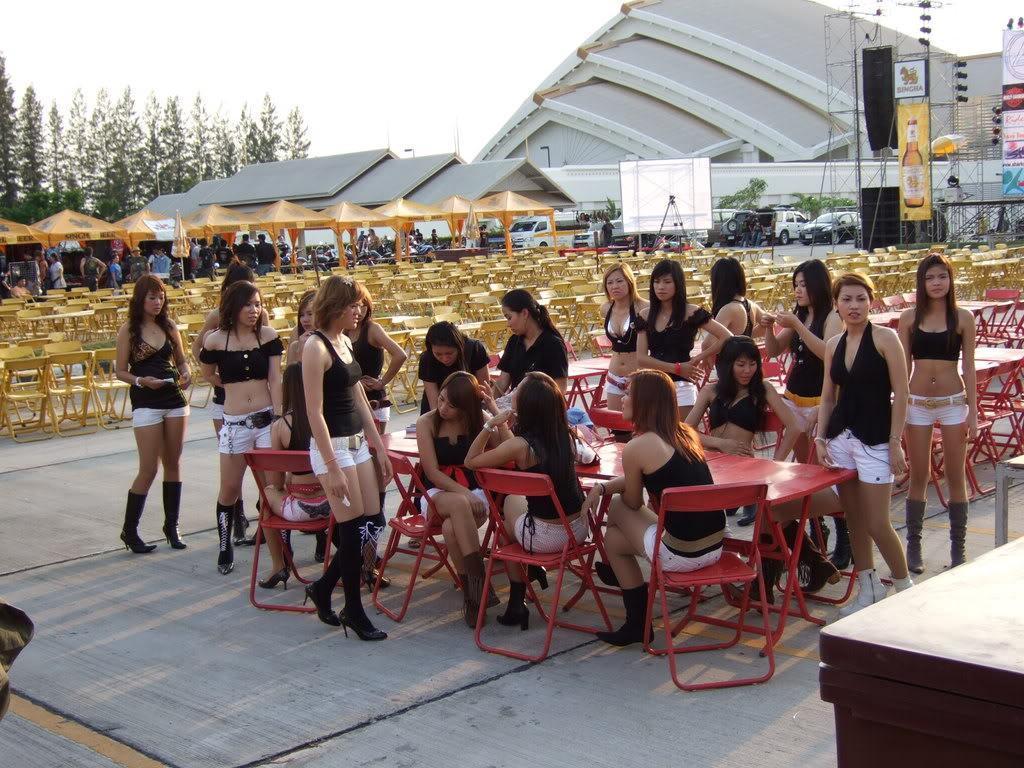 And off to the Harley stand.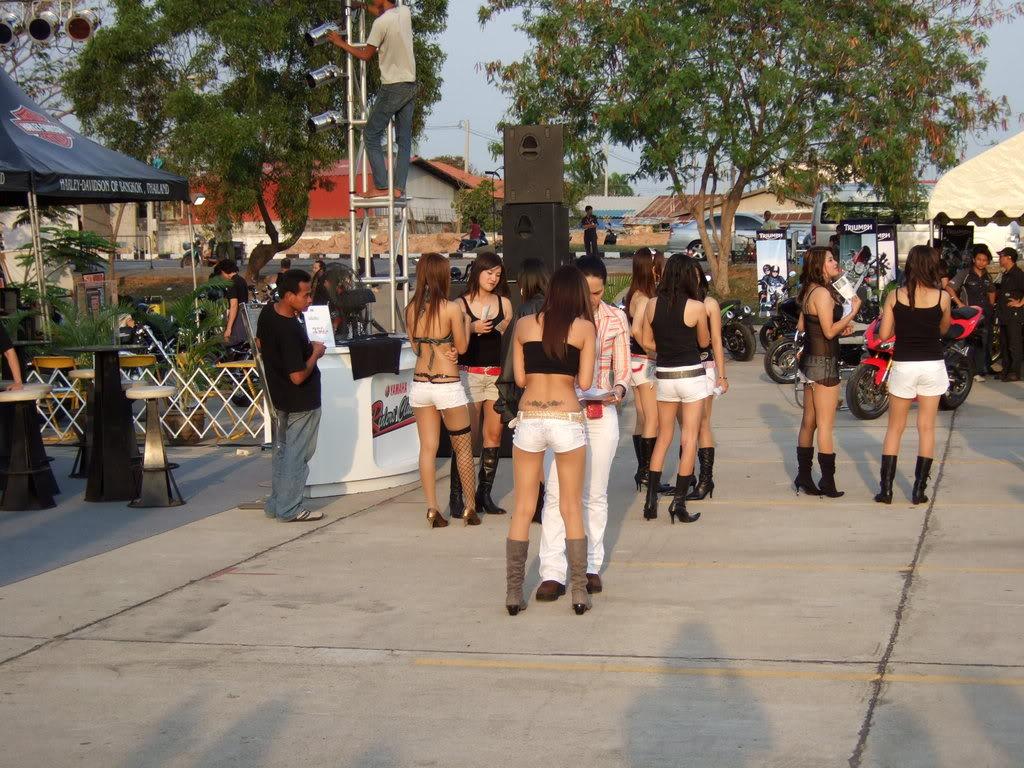 Yamaha girls practicing their sales pitch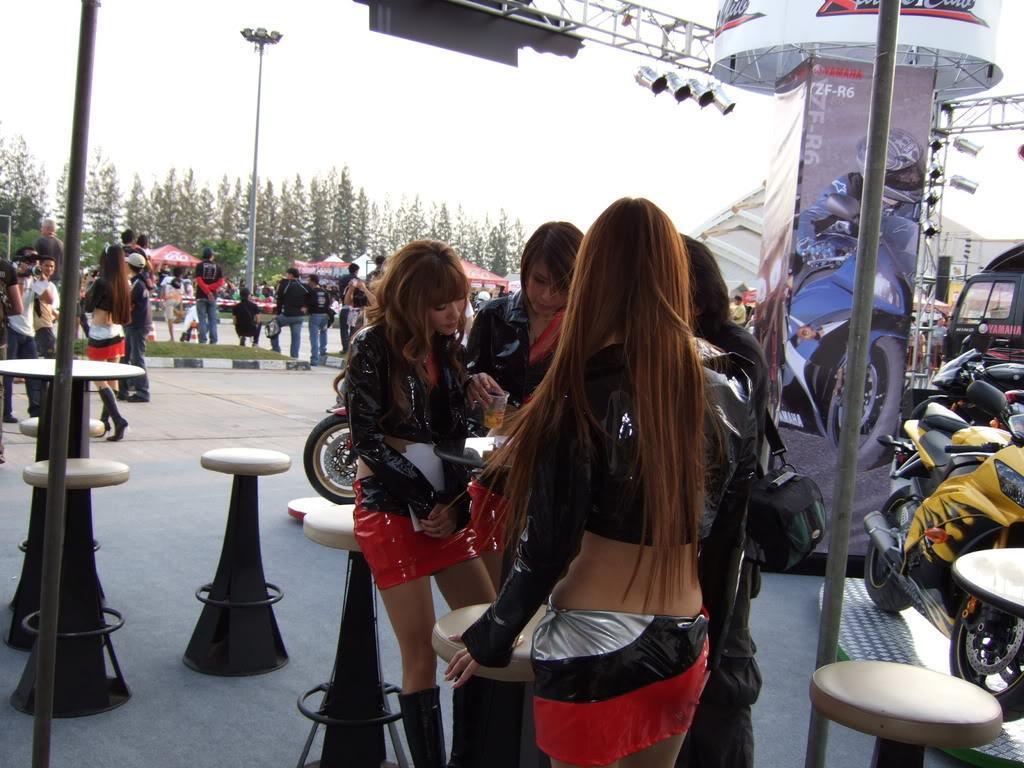 And the dancing girls to help sales along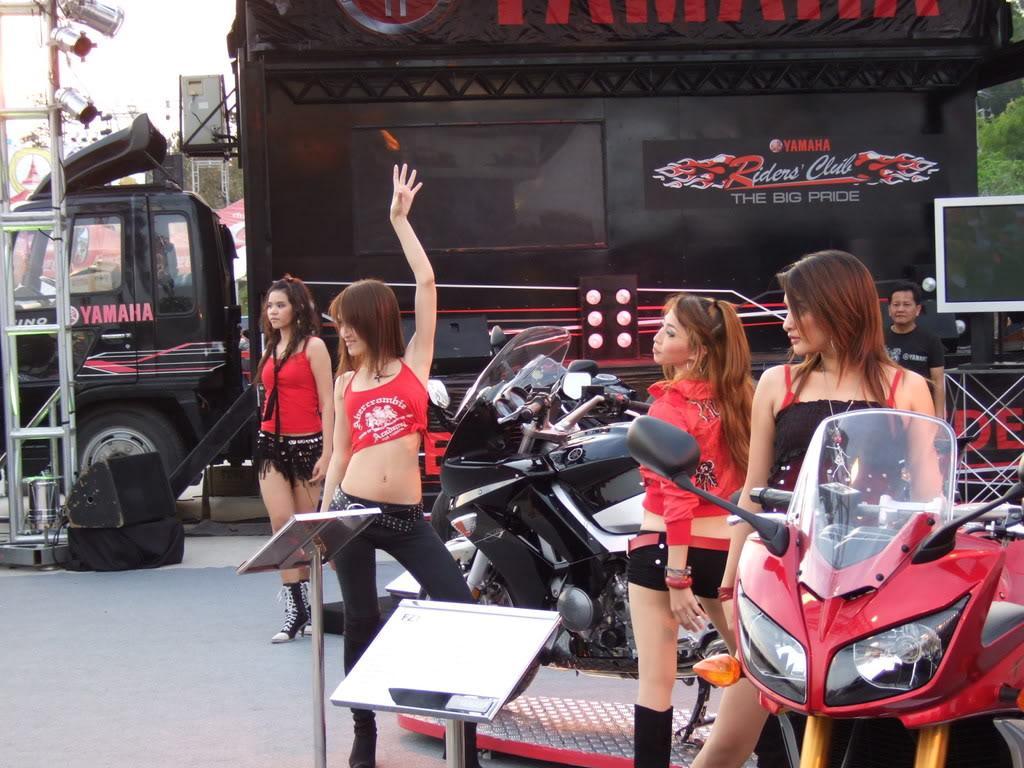 Now many, (probably over 500 bikes had arrived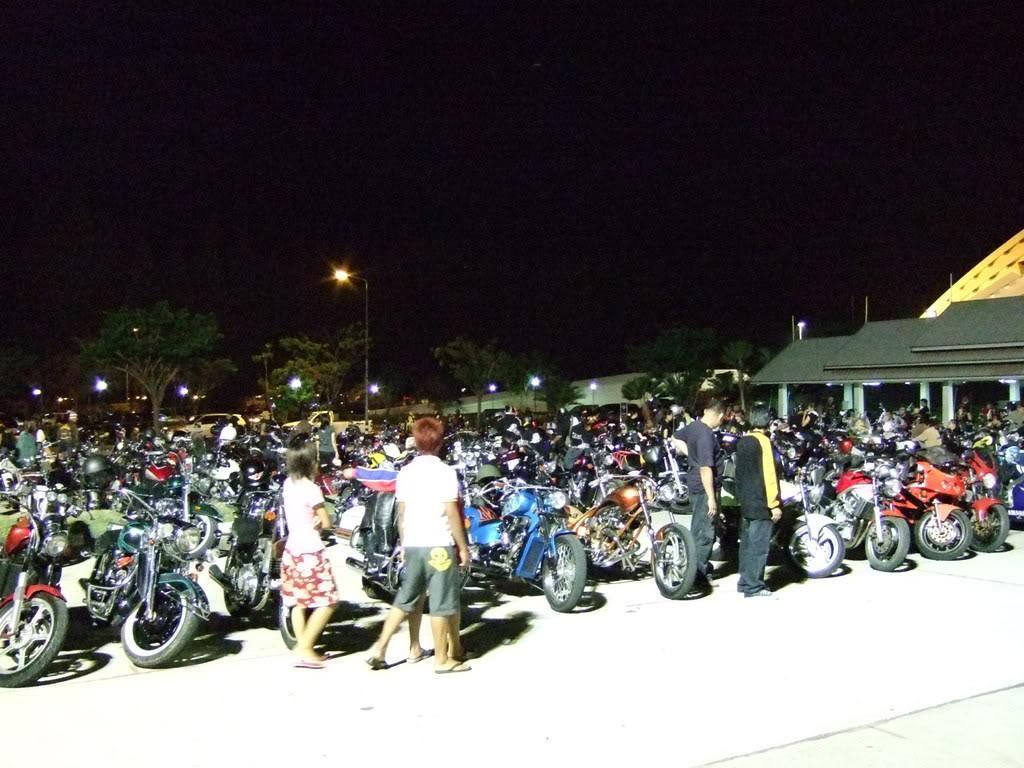 and the evening got into gear with a fireworks display, music and various Thai groups and dancing etc.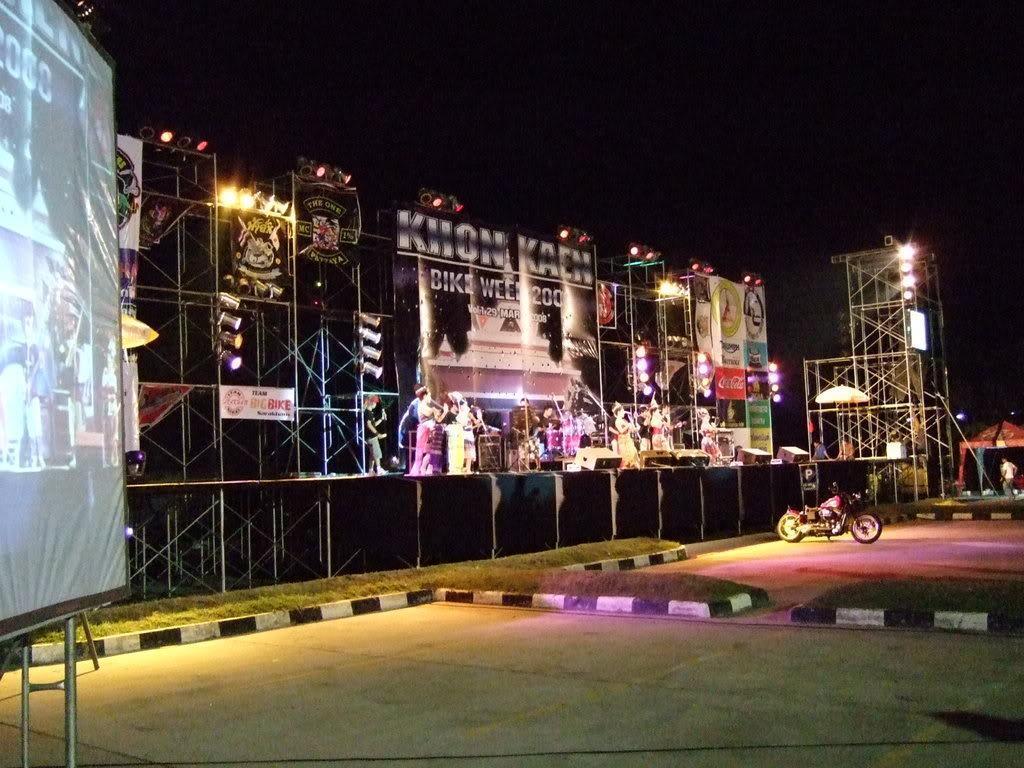 Unfortunately I could not stay as the wife was in hospital, maybe someone else can give a comment on the entertainment.
For me it was great to see so many people gather in Khon Kaen and have a good time. Also good to meet faces I had contact by GTR or email, but not met and many new friends, including the local Khon Kaen riders. Thai guys who were very welcoming.
Yamaha, Harley and Triumph were present in good numbers on their stands, organization was good and the weekend had something for everyone.
Sunday there was a charity ride to Phu Wiang, to the dinosaur museum, a presentation of excess funds to needy students and a tree planting. Again well organized and fun. Marco has posted pictures already.