Oct 15, 2006
1,690
5
38
54
Morning Lads
Im back home and just a few days in i got surpriced call from John from KK as they are heading to my way i Ubon, from KK there was 4 drivers left to right, Khung Bat, Khun Tong, Khun John, Marco(Khueng nai, Ubon),Khun Poo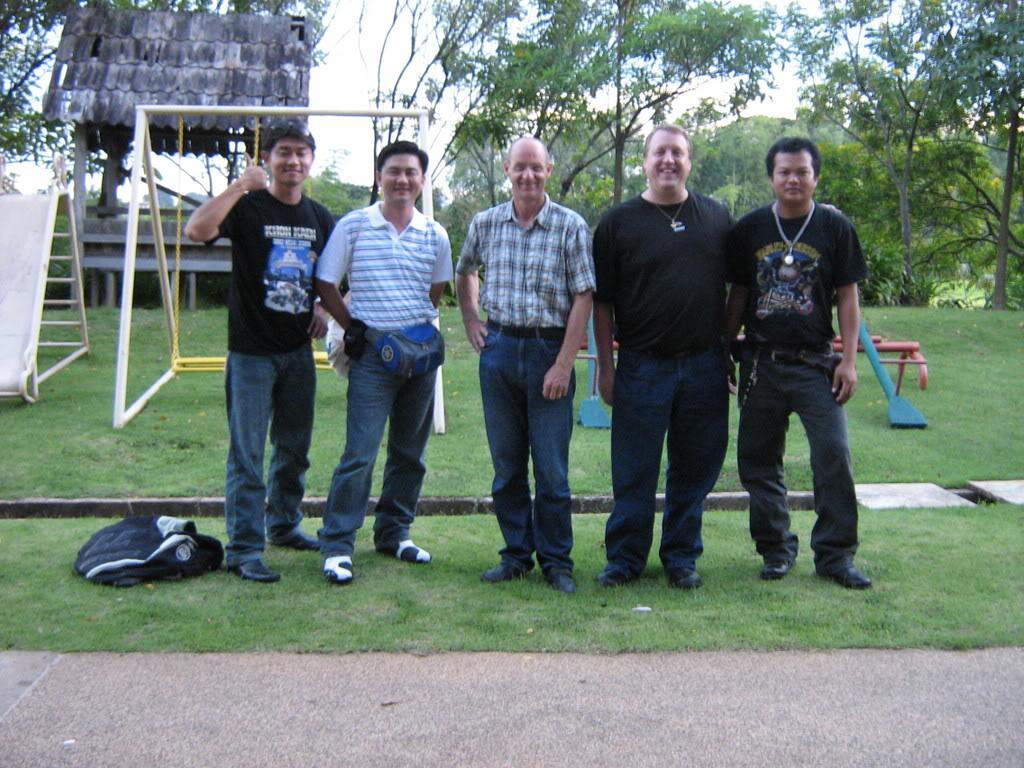 This was good start for my vacation,, i noticed one slamm leak from my bike and i "thought" that was due the 1ever tank of gasohol,, as it dissapared and did not leak any more after turning bike off, well went to see the guys towards to Yasothon on HW23 and saw john and we stopped nd notoced that leak has increased,, so something is not correct,,after few minutes all other guys followd and after shor brief ,who is who we left and did small detour by my condo in khueng Nai so John got it on his GPS,,then off to Ubon,, on the way to Ubon leak increses from small to HUGE,, i did have 3/4of the tank full when left from the house and when we arrived to Ubon 40Km, i had 1/4 left, and it "peed" under really heavily in every traffic light,, luckily no one smoked close by,,,
So we managed to arrive Ubon (Warin side) to Home base of N.E.S.T (North Eastern Star Thailand) then it was time for Khun bat exchange the T-Shirt's.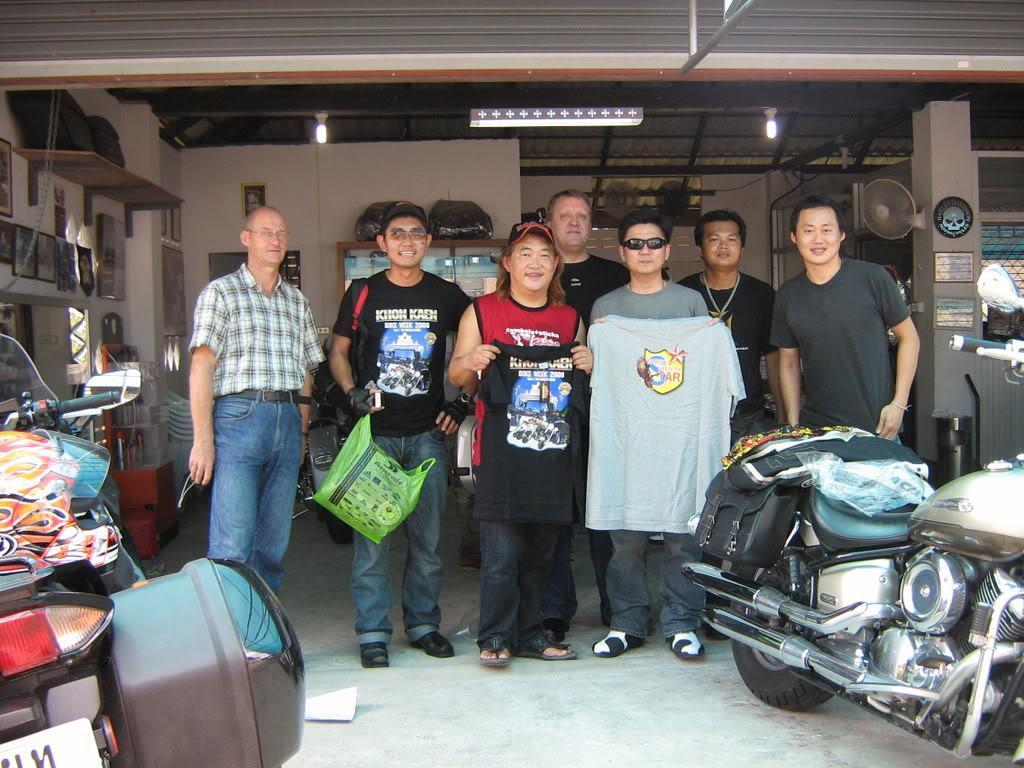 Same time in back round,, my beemer was under demolition and from really helping guys rom N.Star i have to extend my gradtude to them, they are HD group and have no knoledge of BMW, but what these great guys did,, they call some one who has and they got tools and stuff and rip of my beemer in parts with no time and after just 30minutes problems was found and fixed.
Next morning guys where up early(i was told) and they pop in for morning coffee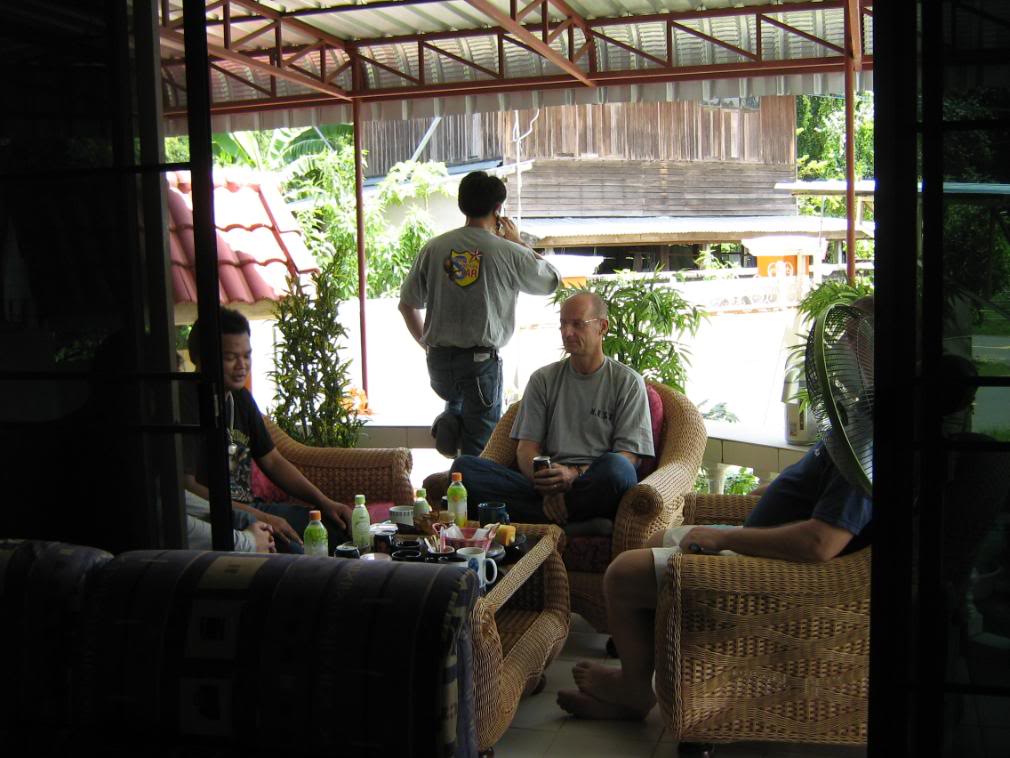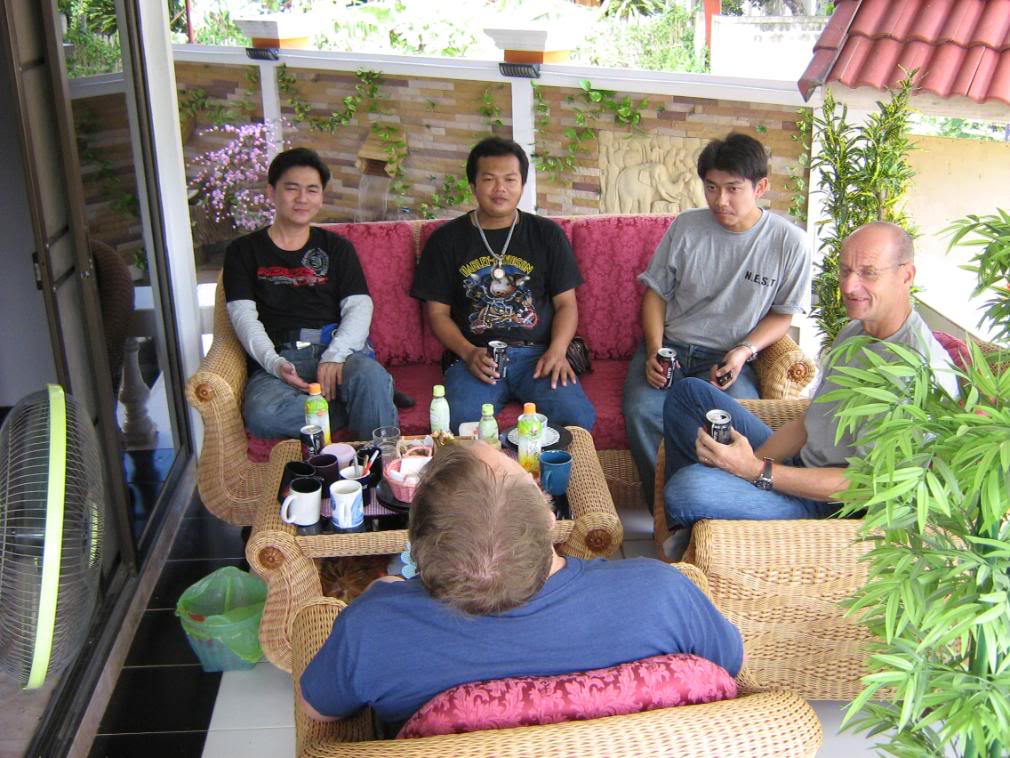 Then it was time for guy heading backto KK,, so me and missus hop in to bike and escort guys to Yaso,,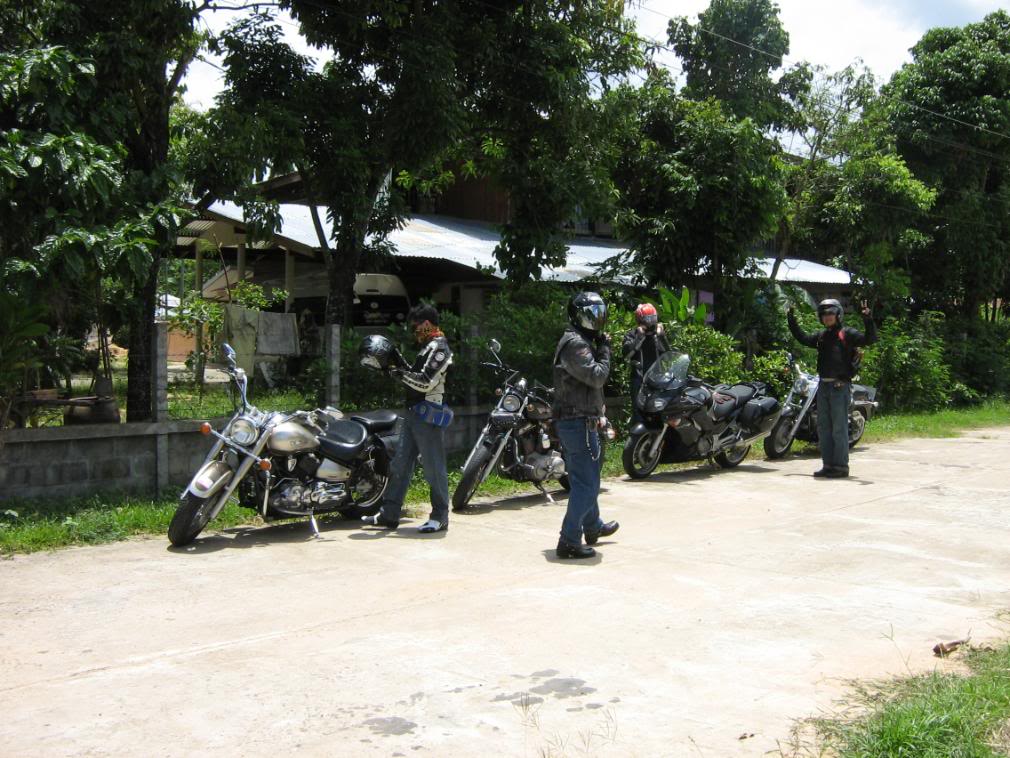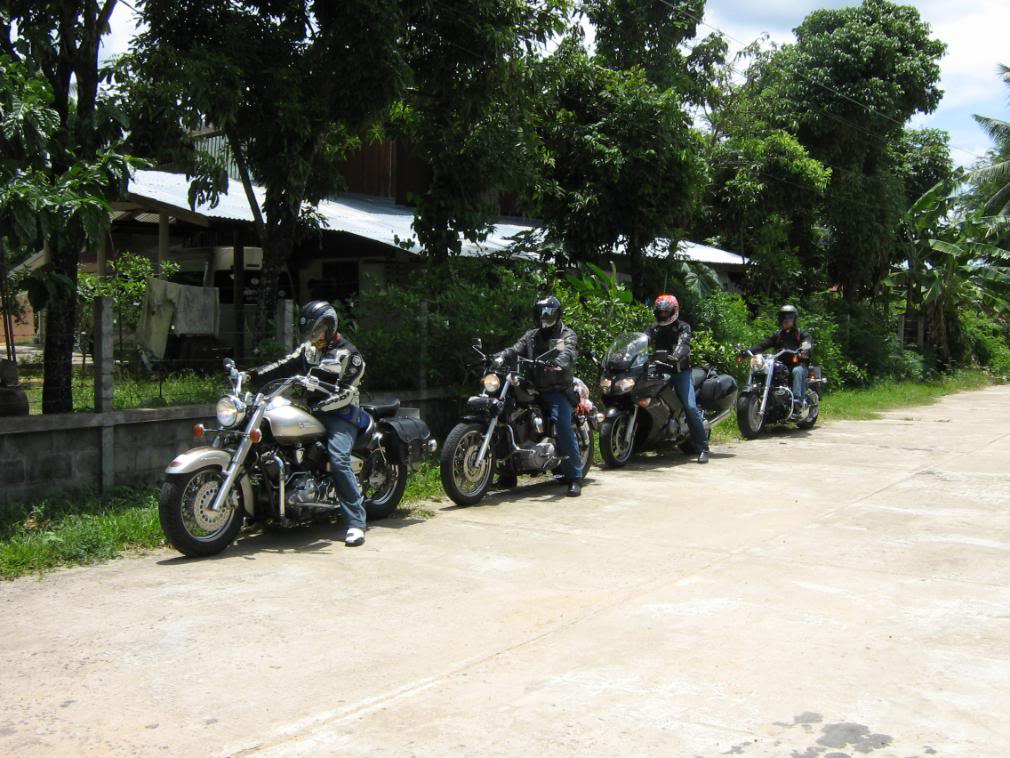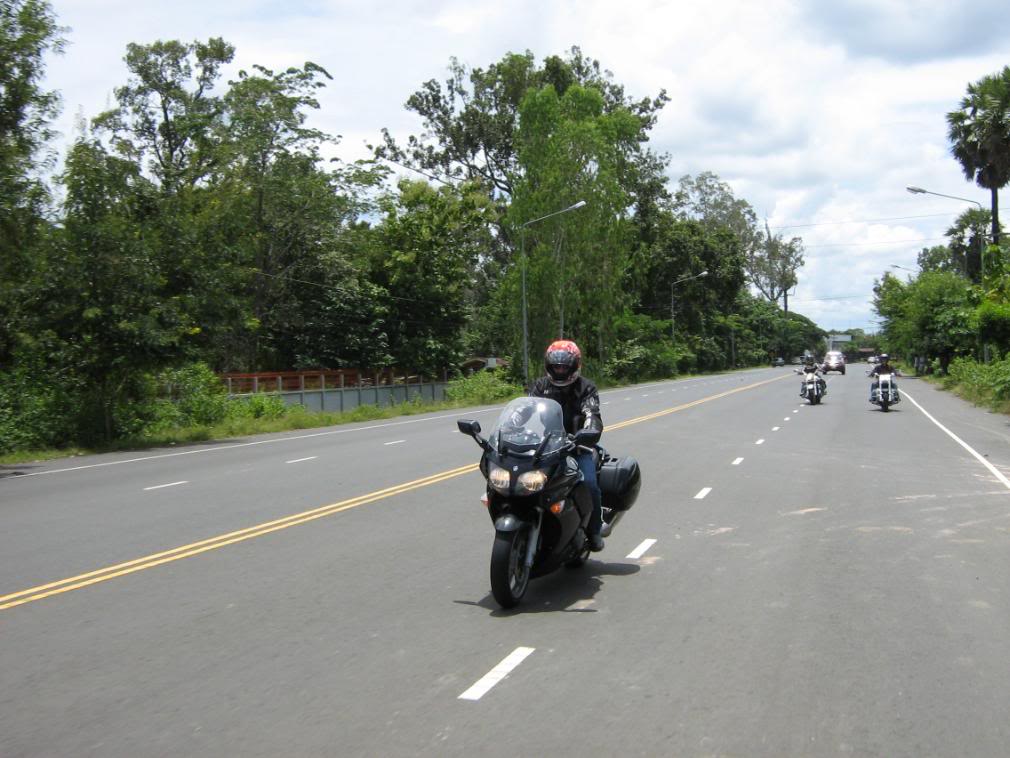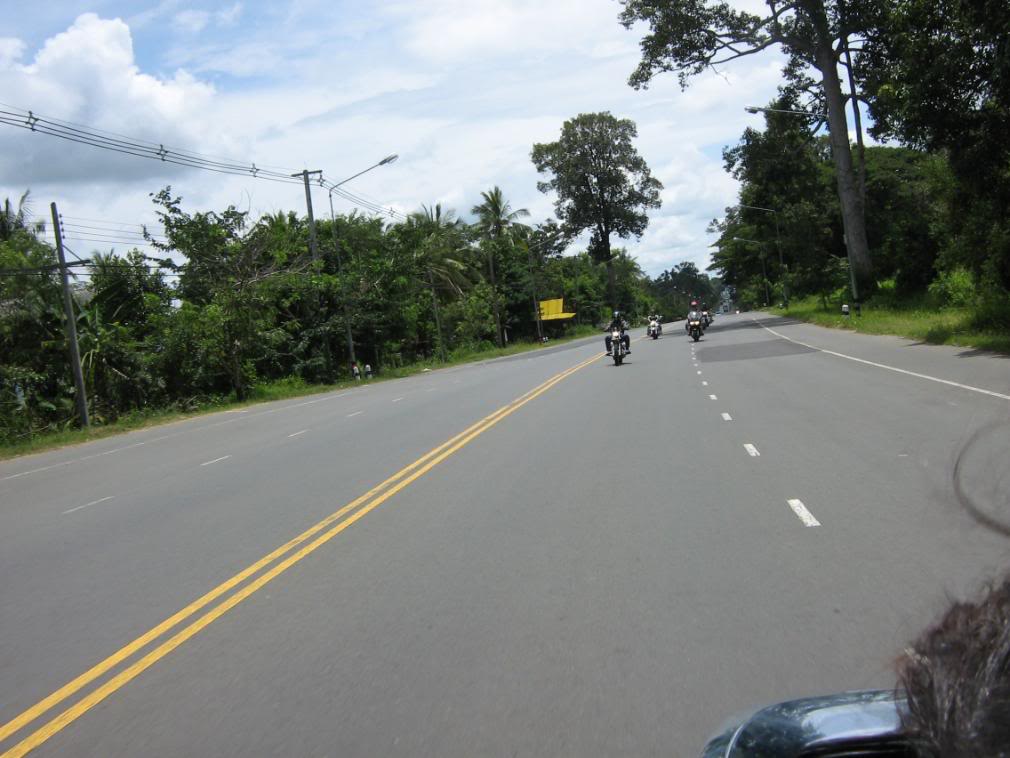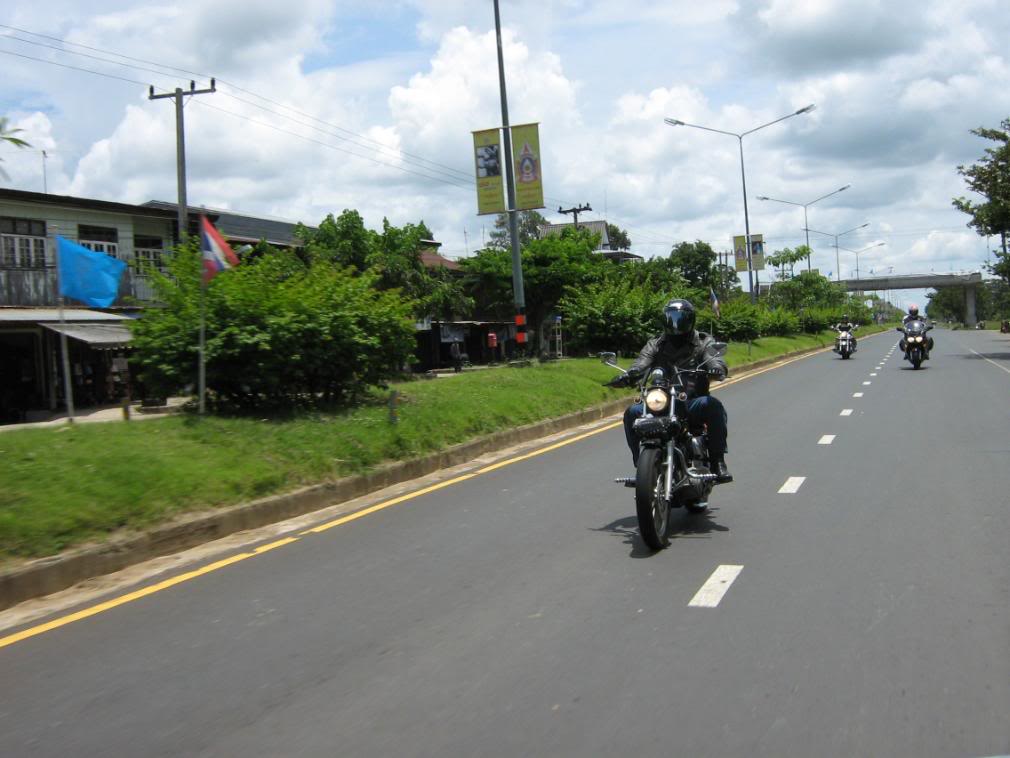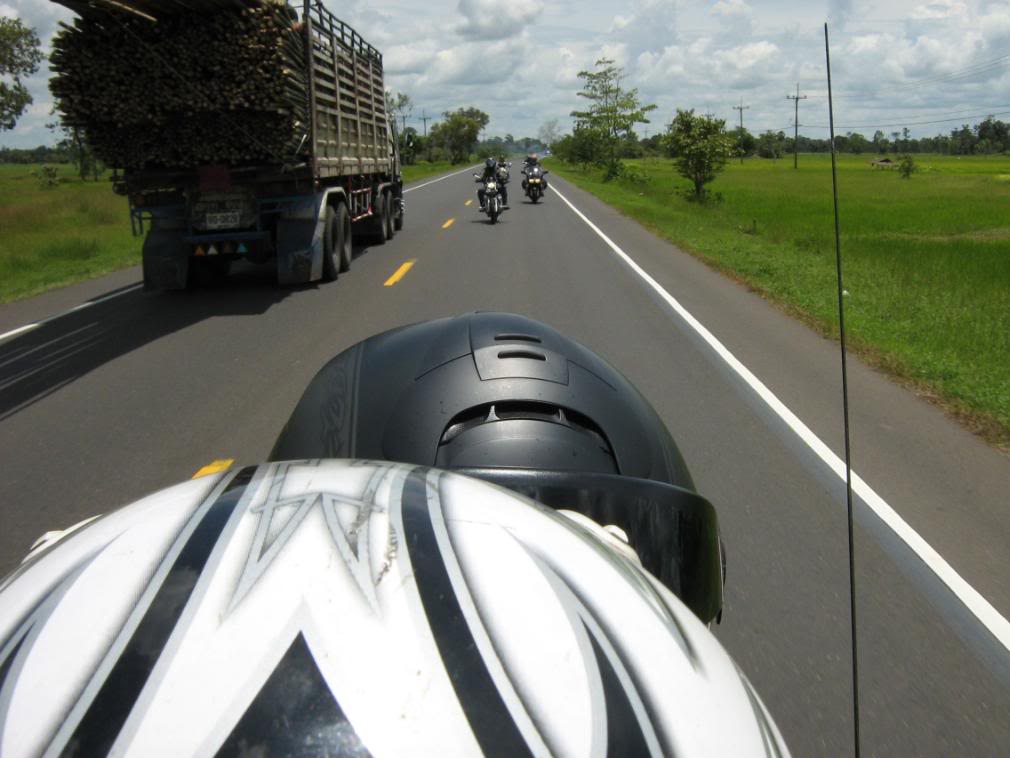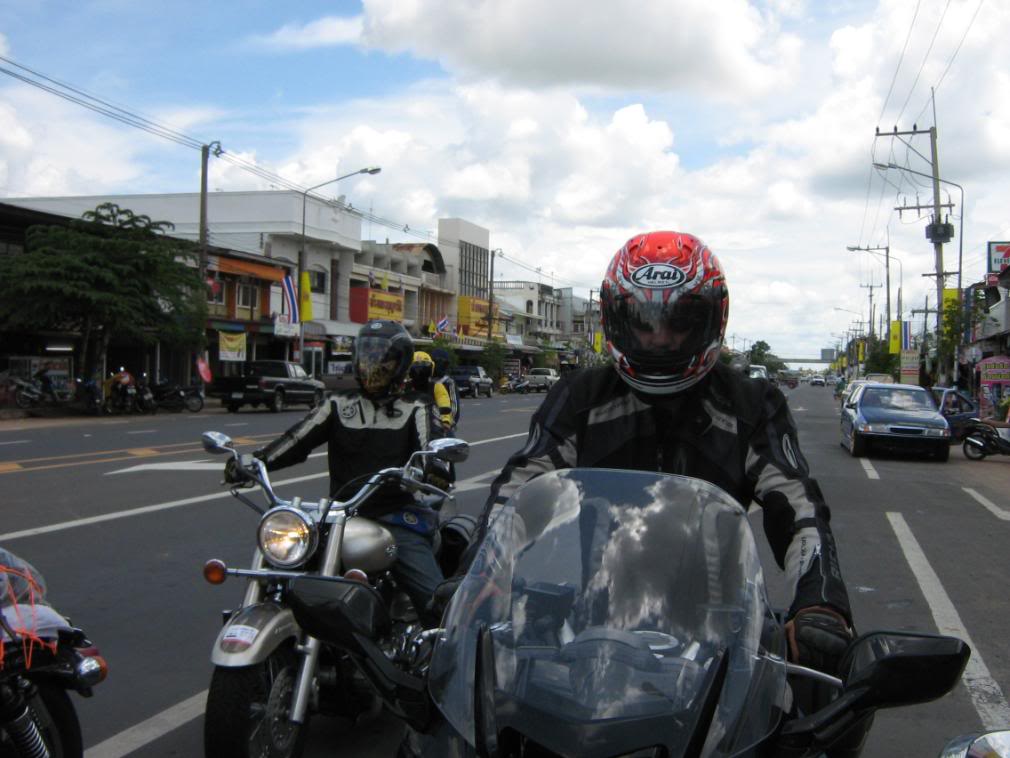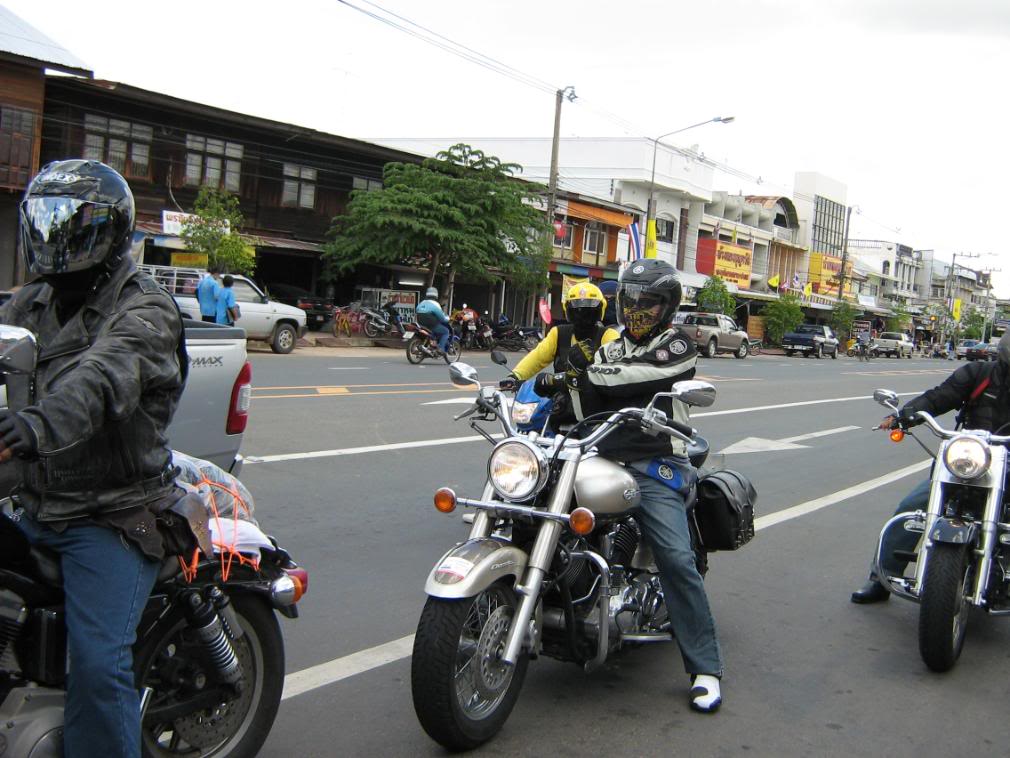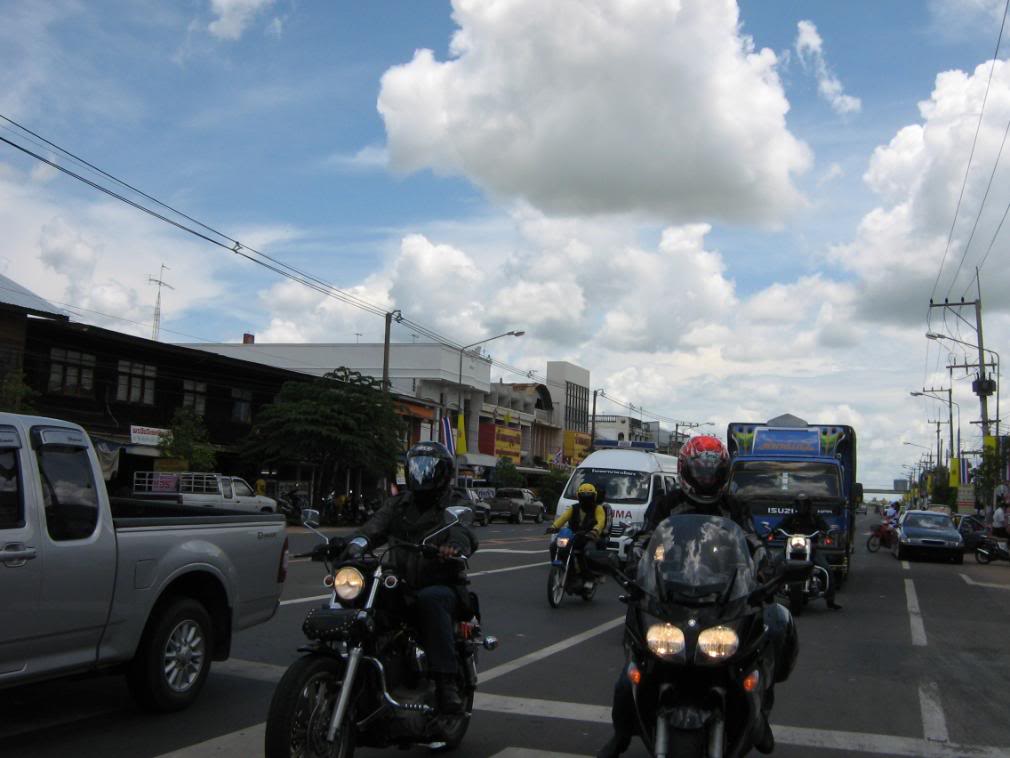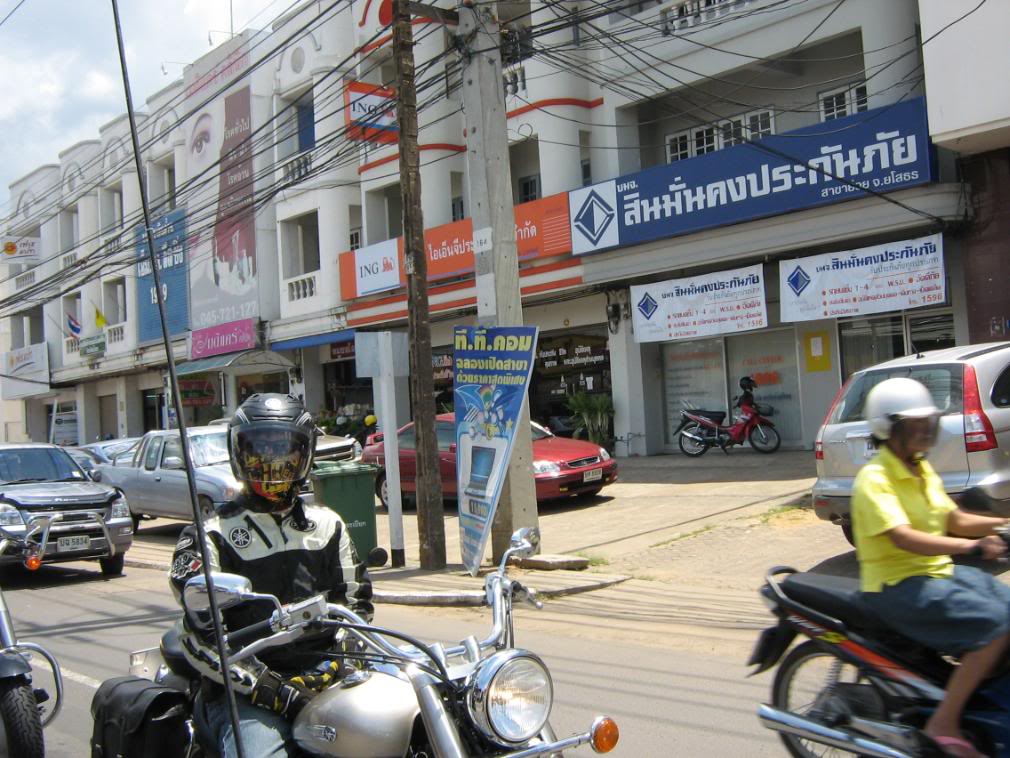 John will continue the story,,..