Bought a new KLX 250 a couple weeks ago, and finally managed to get out of Bangkok for 4 days/3 Nights, up to the Sangkhla Buri area and around Kanchanaburi province.
Some photos are below.
Would love to meet up with any dirt bike riders, especially around Bangkok, who would like to go riding! I made this trip alone, and it was fun, but I do enjoy riding with others (and I think it's a little safer).
Hope you enjoy the pictures!
Mike
My new KLX, and some banana trees, before hitting the dirt...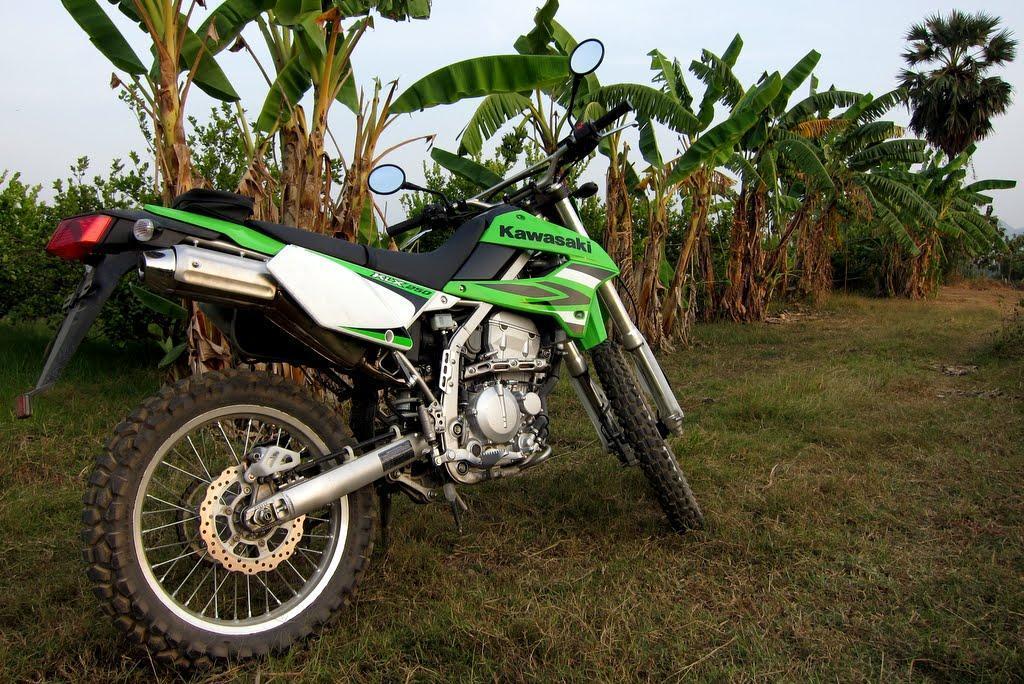 Rice paddy on the outskirts of Muang Kanchanaburi.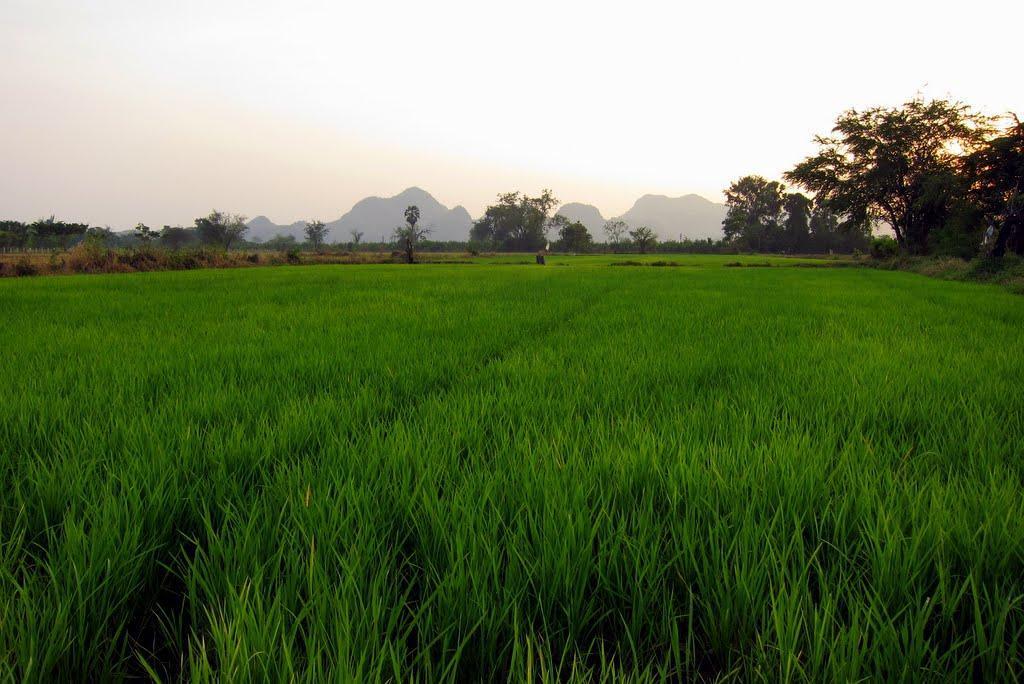 The Kwai Noi River valley, northwest of Muang Kanchanaburi.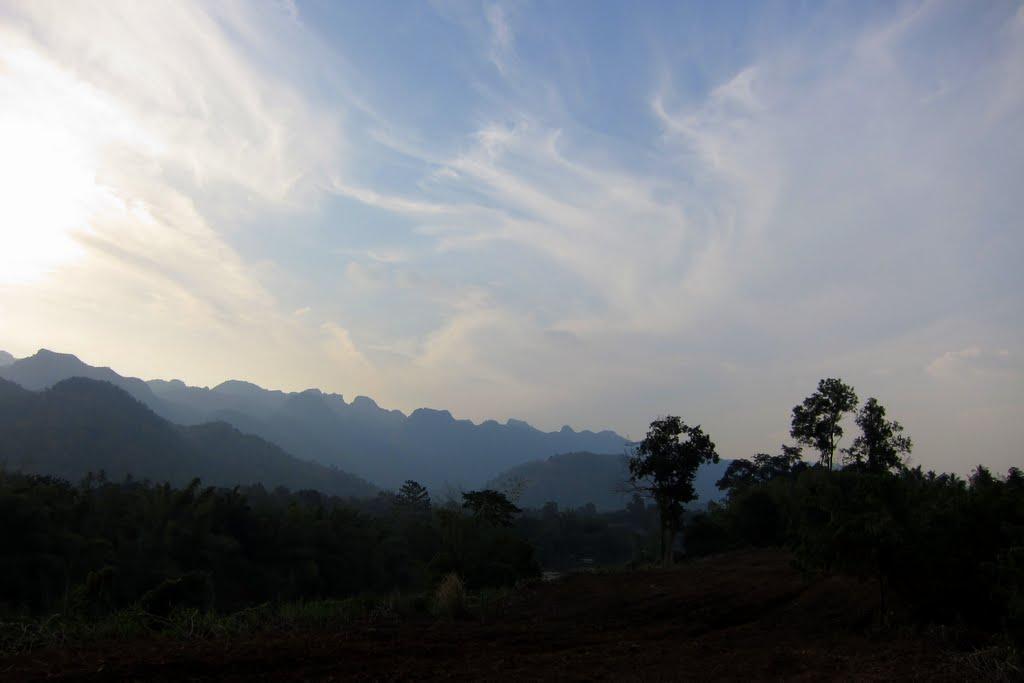 Ruen Rim Kwai Resort on the Kwai Noi river. They have some rooms in the back. 600 baht, but i bet you could negotiate a discount.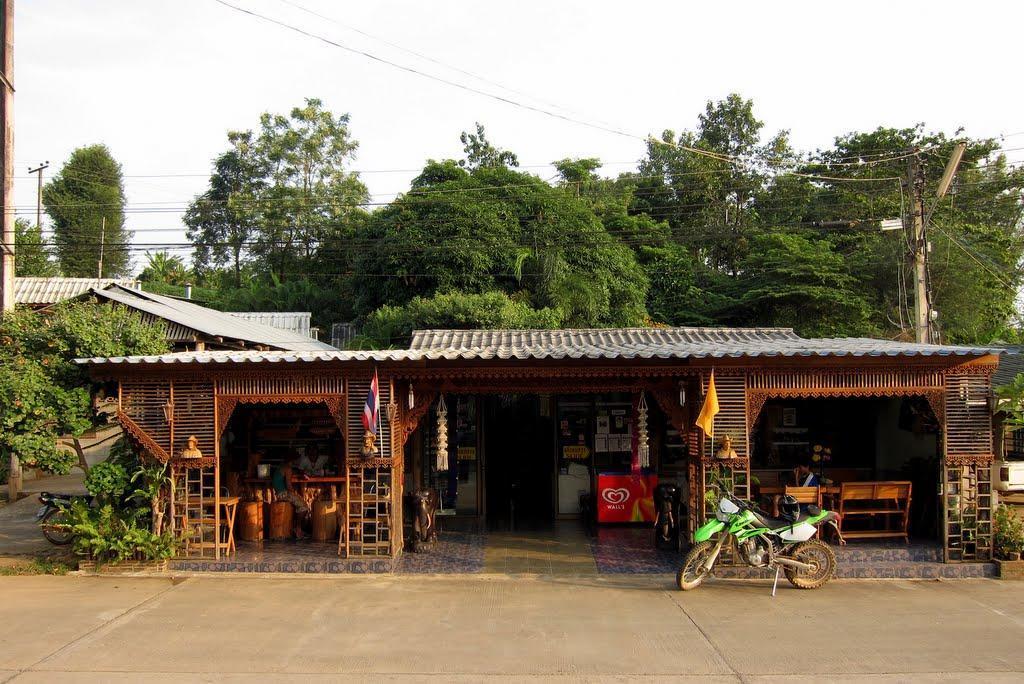 he "pool" at the Boutique Raft Resort, near Sai Yok, on Wednesday night. Nice resort I guess, but overpriced, and the food was lame...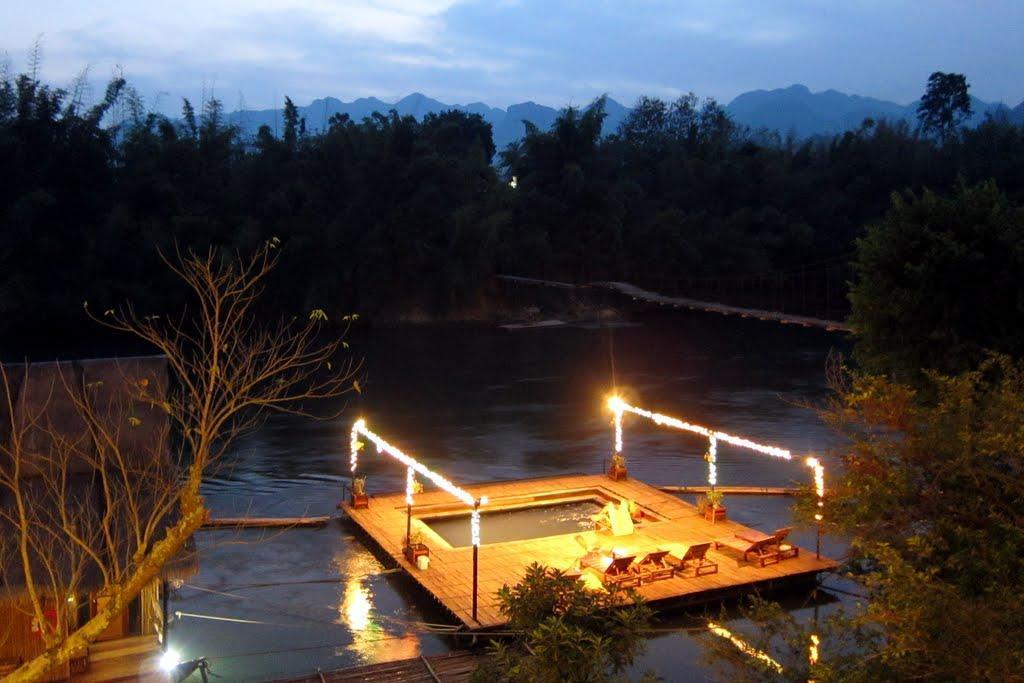 Dirt road through a bamboo jungle, north of Highway 323. I was trying to get through to Srinakarin Reservoir, but this eventually dead ended. Maybe will give it another try some day.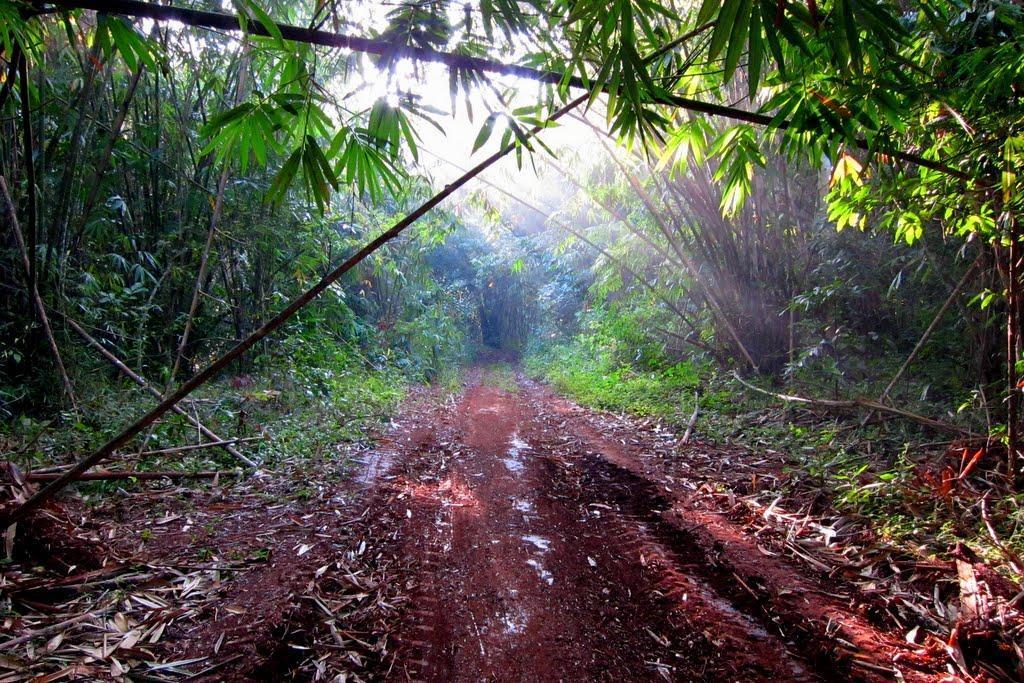 Power lines running through to Srinakarin Reservoir, about 20 km up 323 from attempt #1. I know there must be a track through, but the park ranger wouldn't let me through...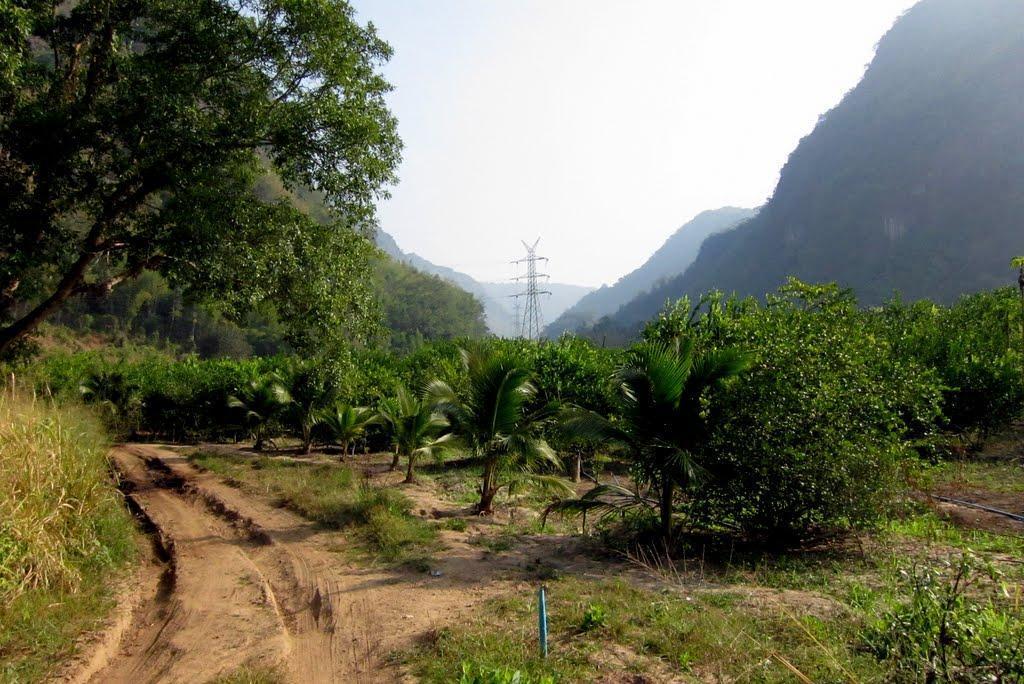 Road into the park headquarters. Beautiful park, would be a great place to camp...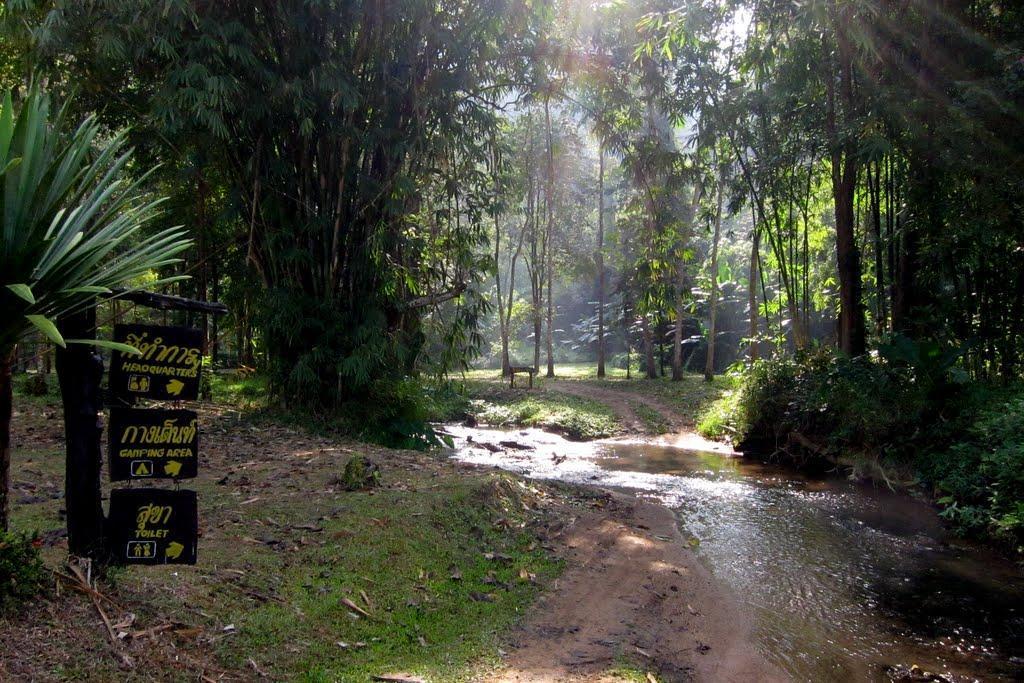 Marigold fields up in the hills east of 323
Bridge on the way to a Karen village, outside of Sangkhla Buri...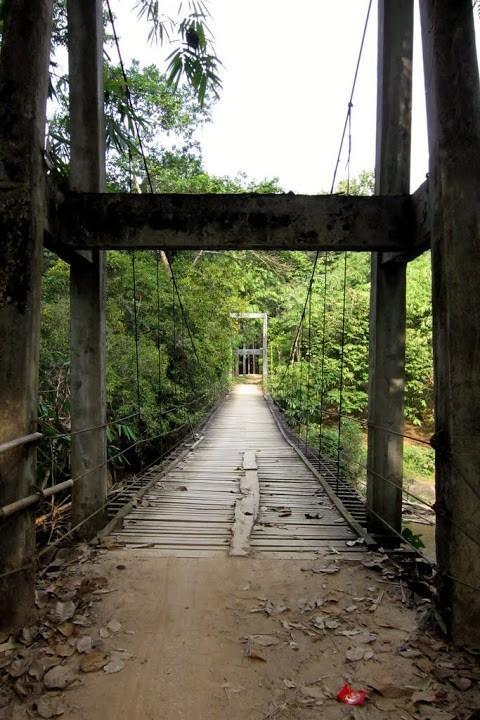 View of the Reservoir outside of Sangkhla Buri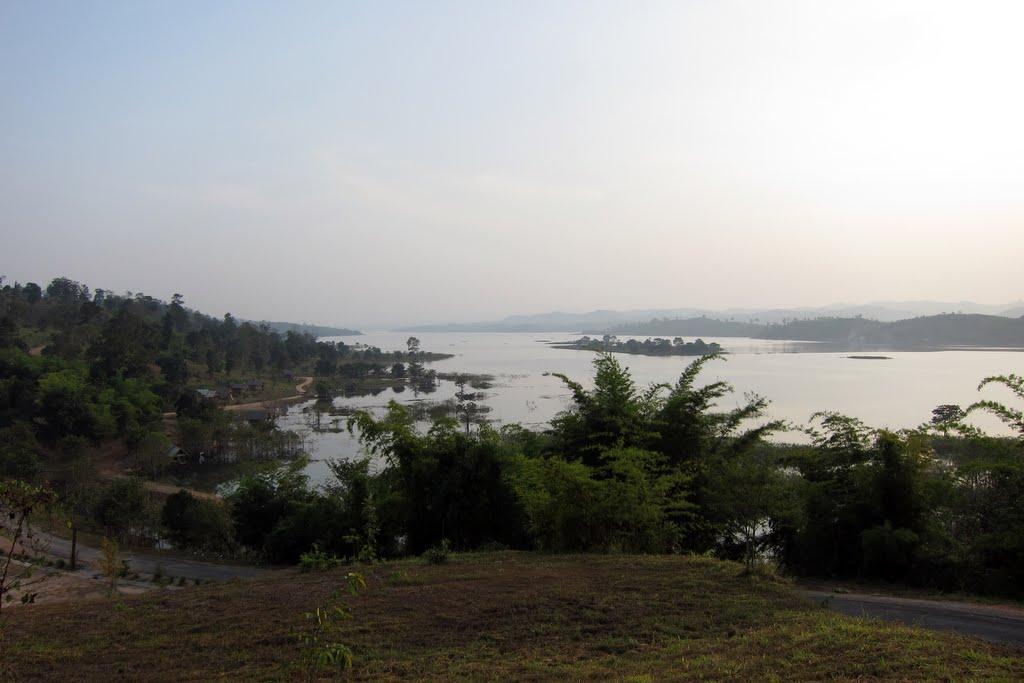 Up in the hills outside of Sangkhla Buri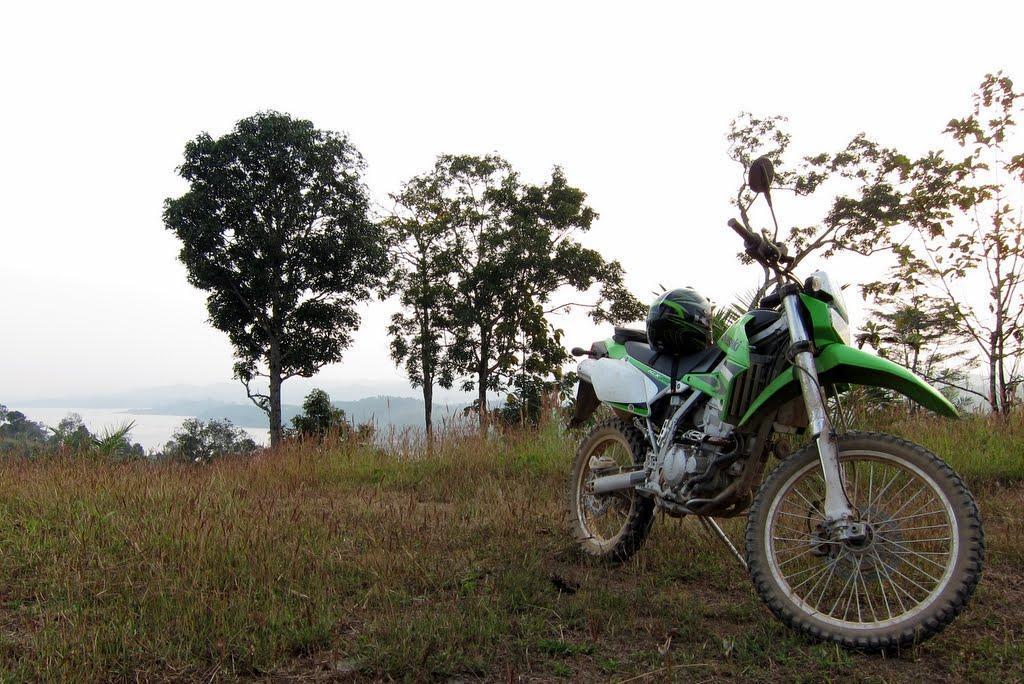 Somchai Guesthouse in the hills overlooking Sangkhla Buri. Rubber trees on the hill in foreground.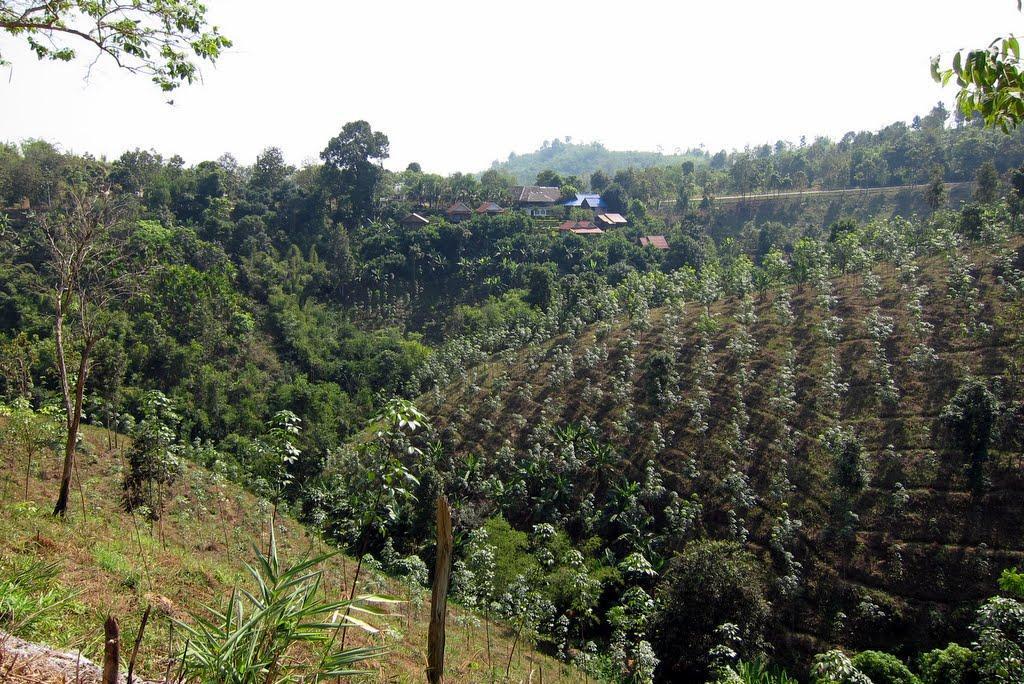 View down towards Sangkhla Buri. Somchai Guesthouse on right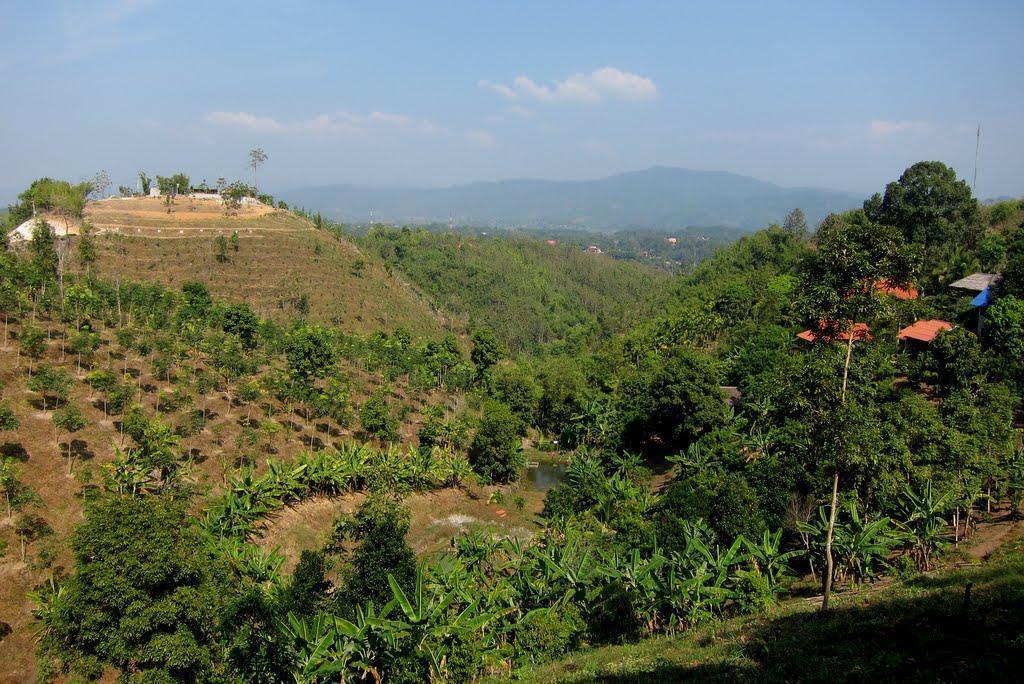 Nice View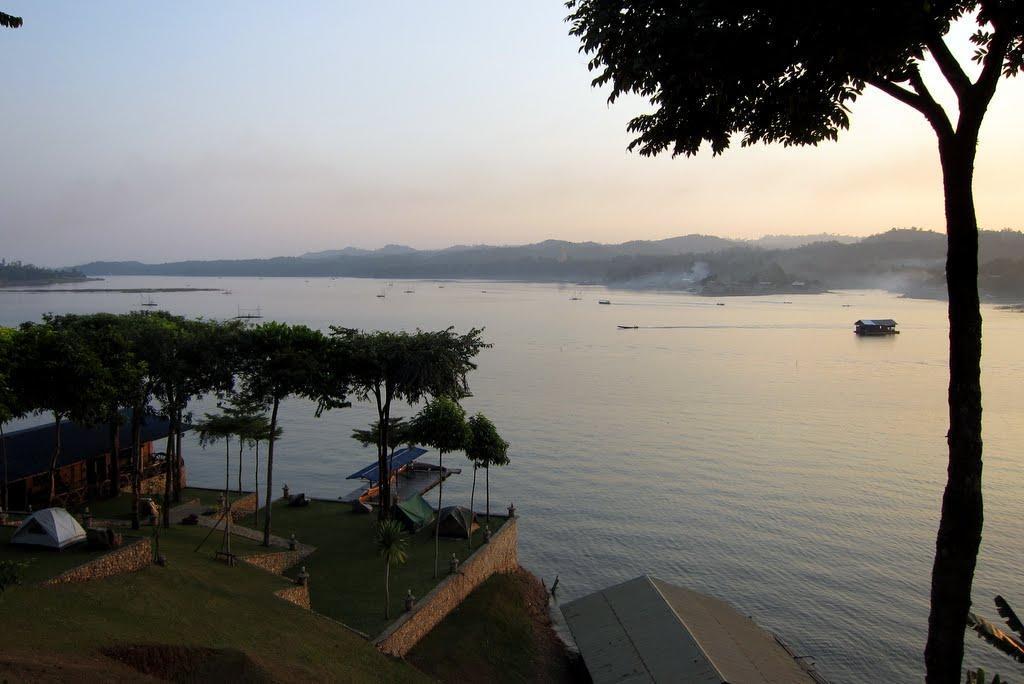 Ponatee Guesthouse on the Khao Laem Reservoir in Sangkhla Buri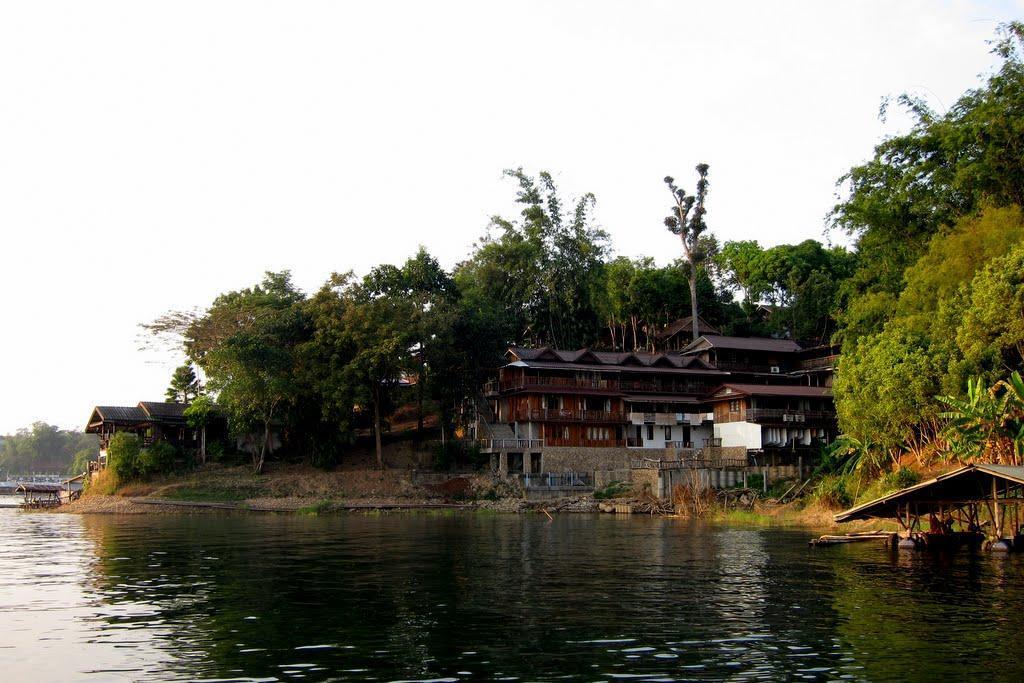 Downtown Sangkhla Buri on Thursday Night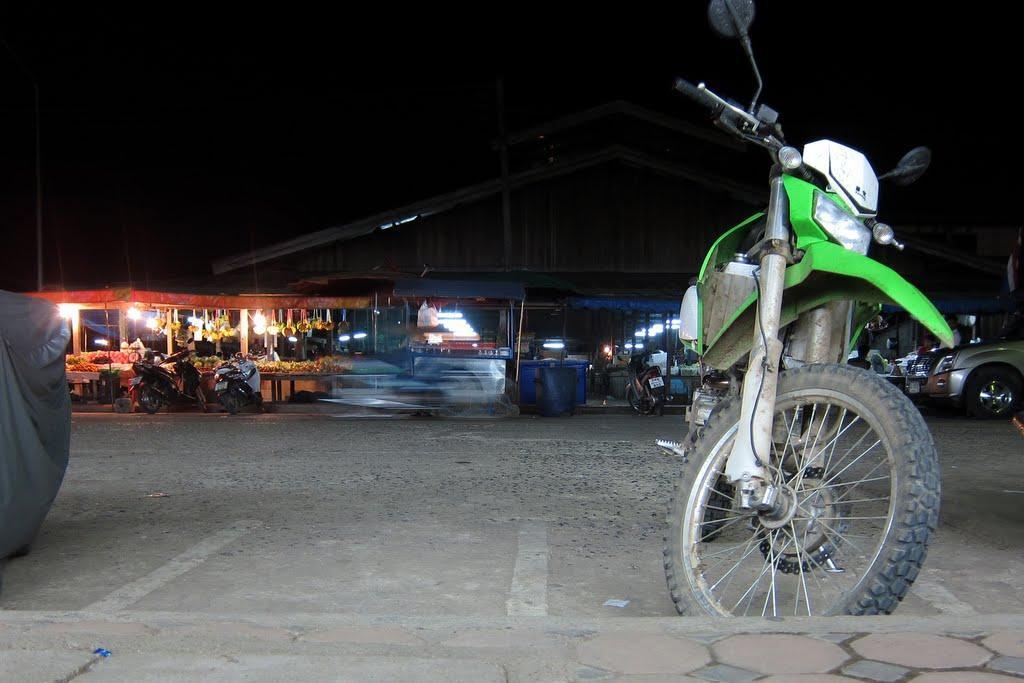 Fruit Market in Sangkhla Buri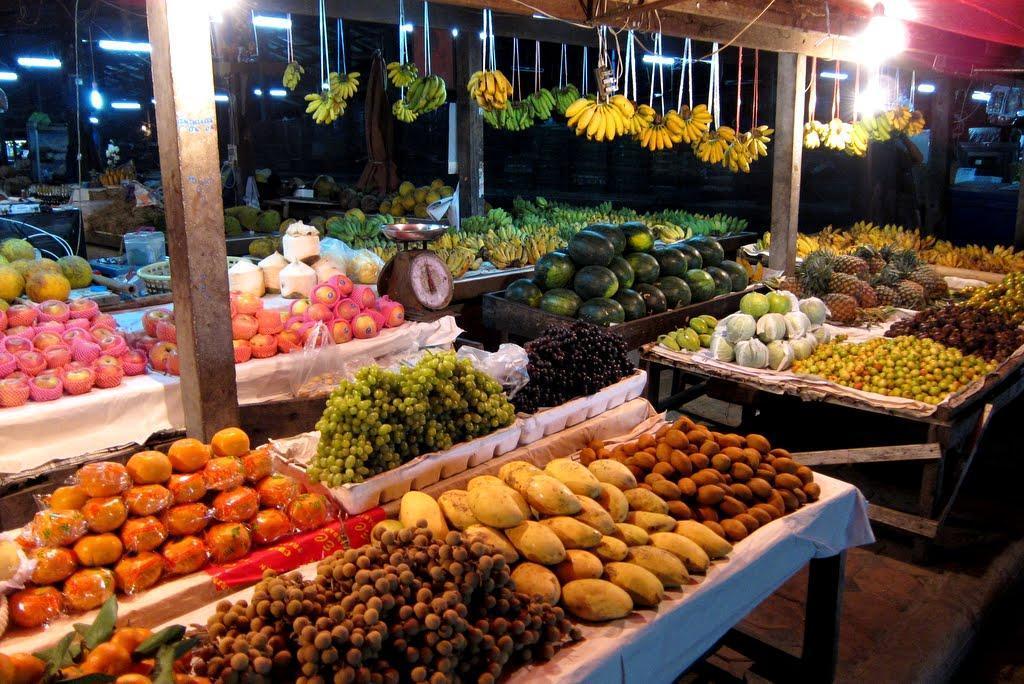 Dinner in Sangkhla Buri. That's the chef checking me out...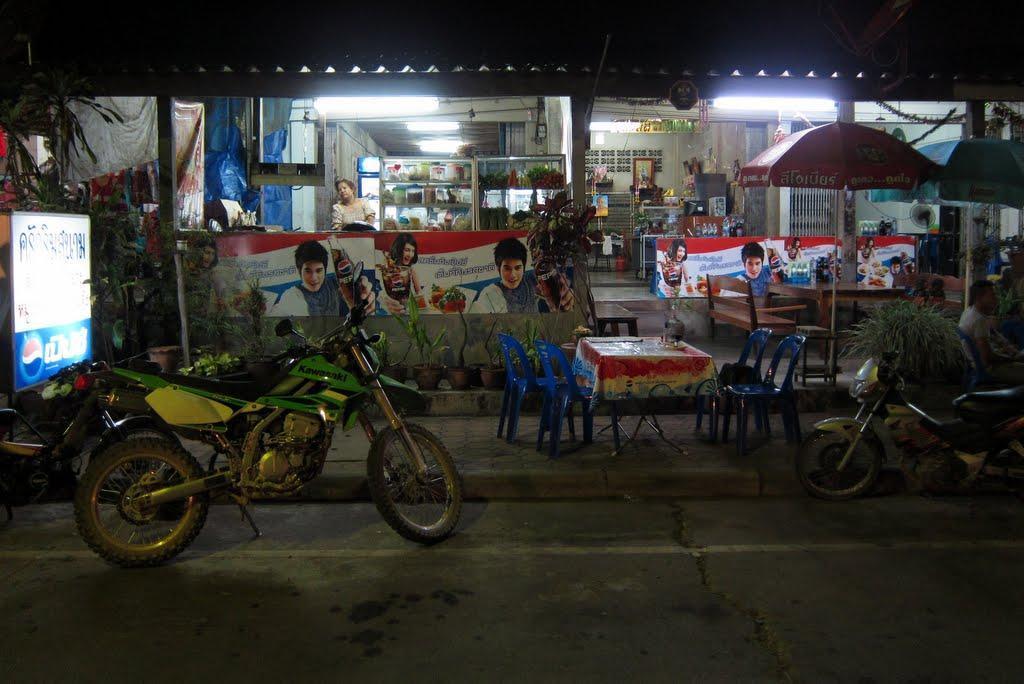 Friday morning, the eponymous Three Pagodas... Hmmm, not much to look at....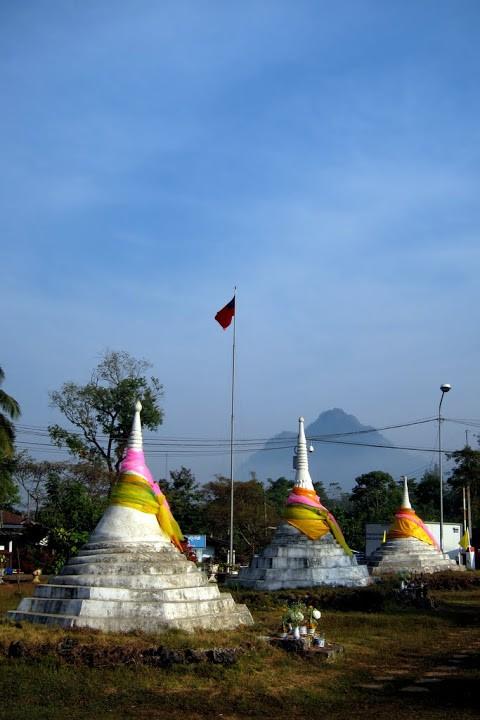 Border Crossing at Three Pagodas Pass. It was closed. 8:00 AM on Friday.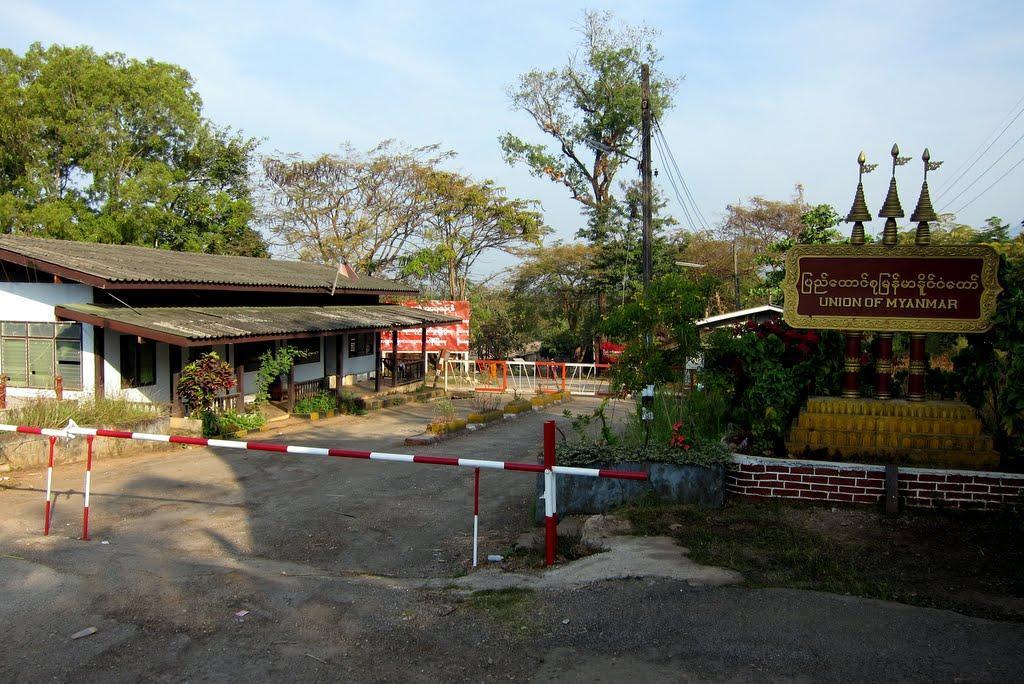 Old monastery west of Sangkhla Buri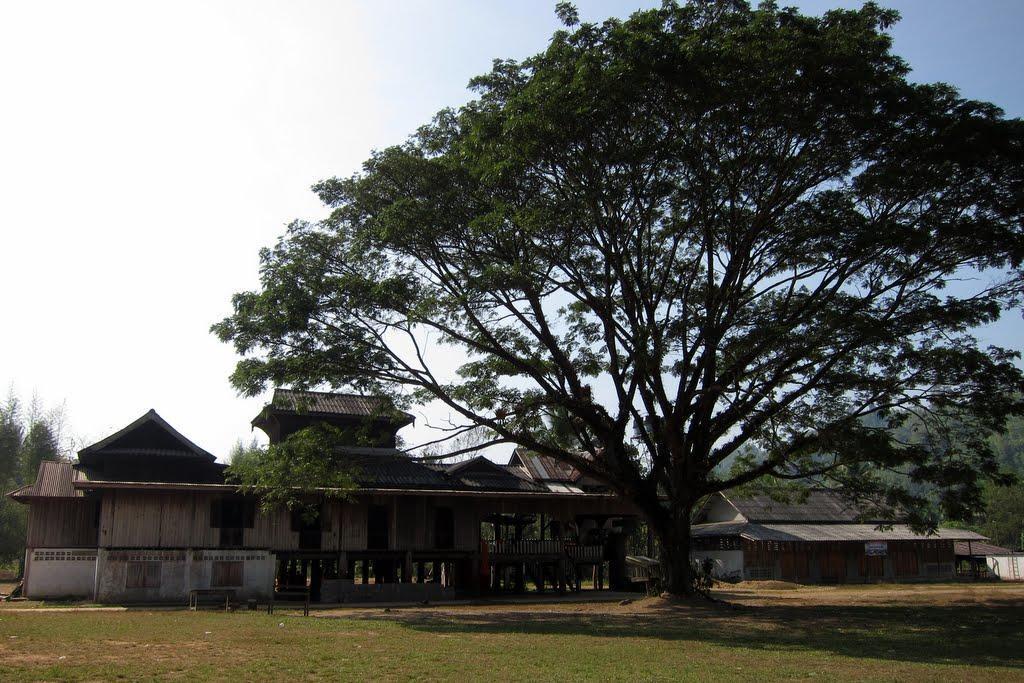 Army camp near the Burma border, west of Sangkhla Buri. They wouldn't let me proceed farther. Burma was still 10 km. I guess there is a big refugee camp near the border and they don't want "tourists" poking around...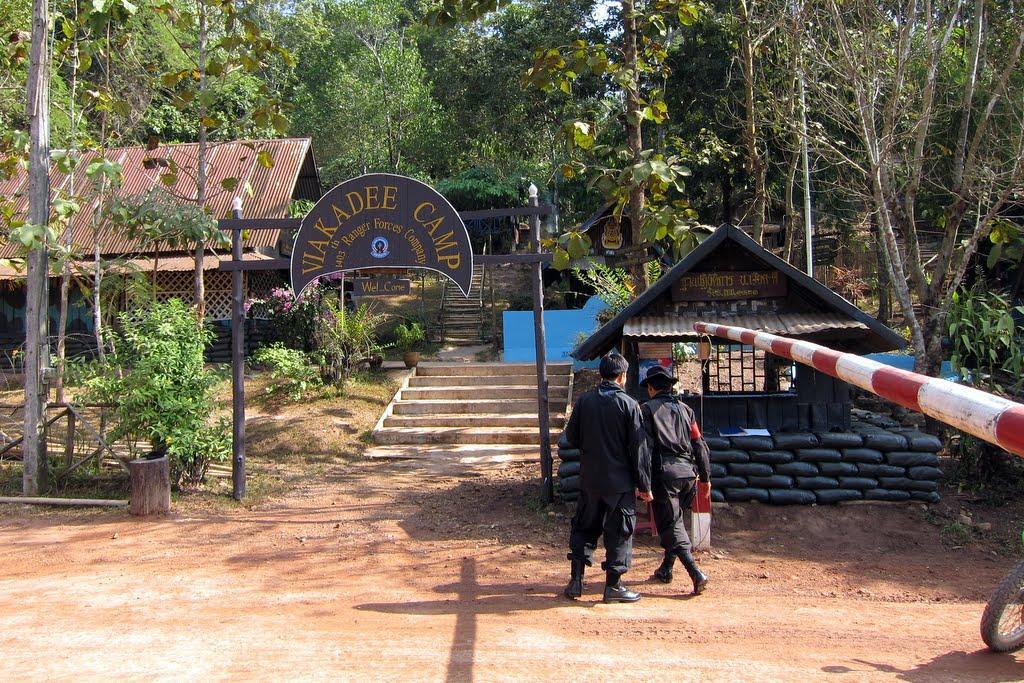 Schoolhouse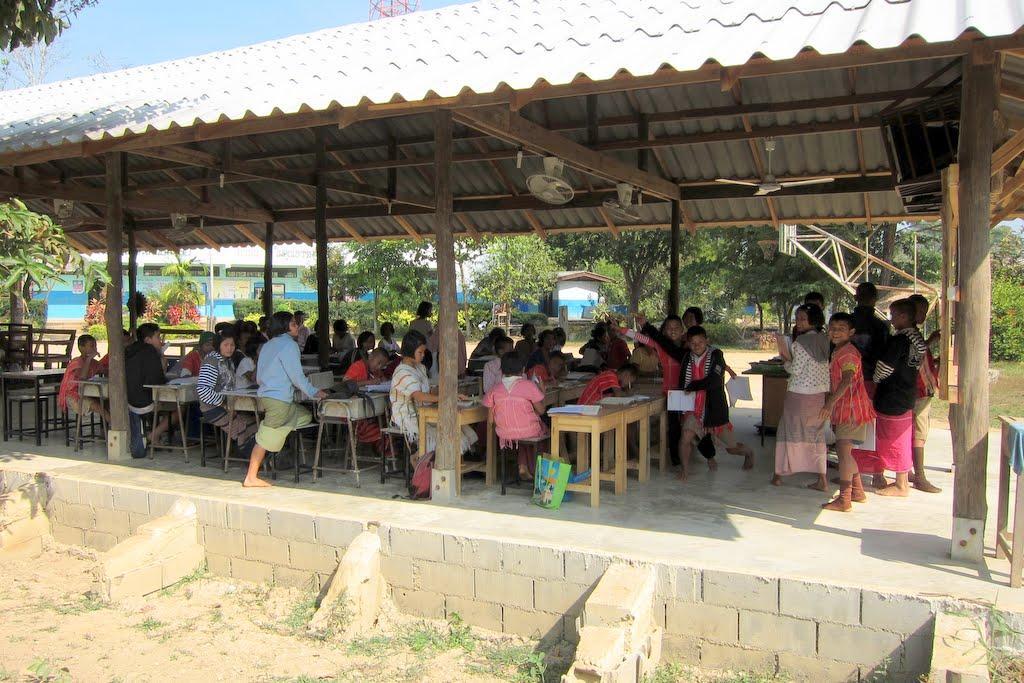 The road not taken.... Saving for next time...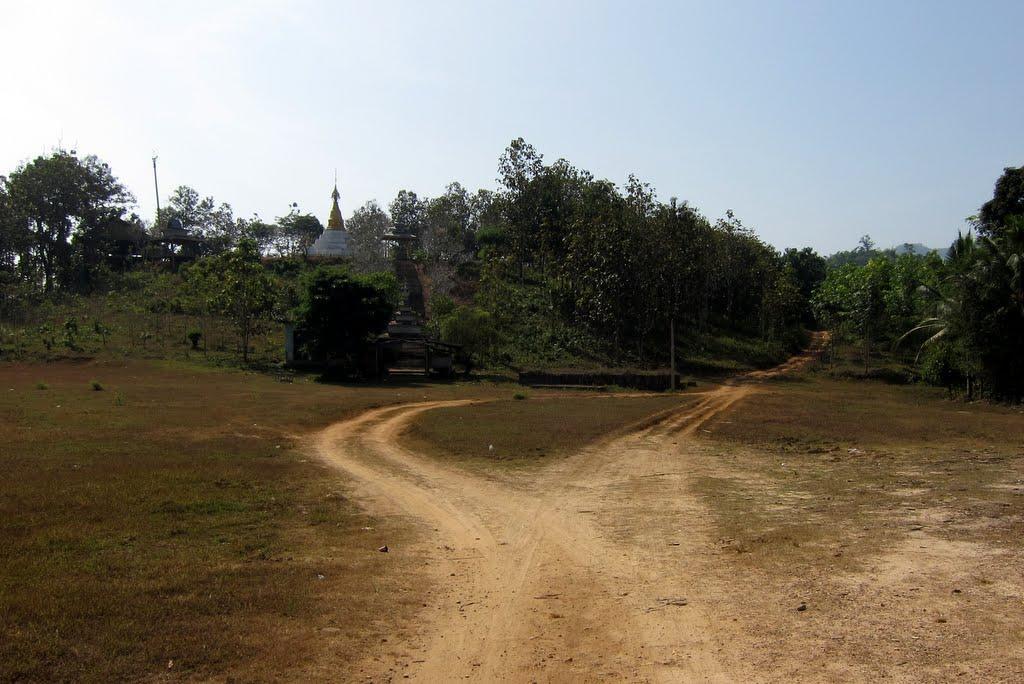 Rubber tree plantation. Excellent riding!! Double track, single track, and no track...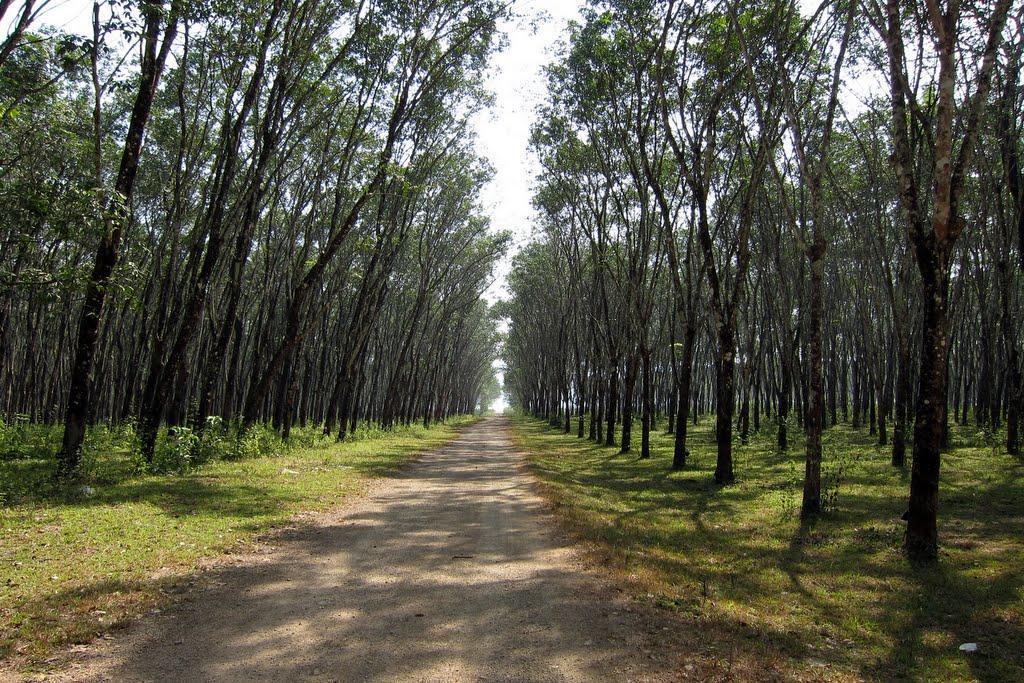 Single track through the rubber trees...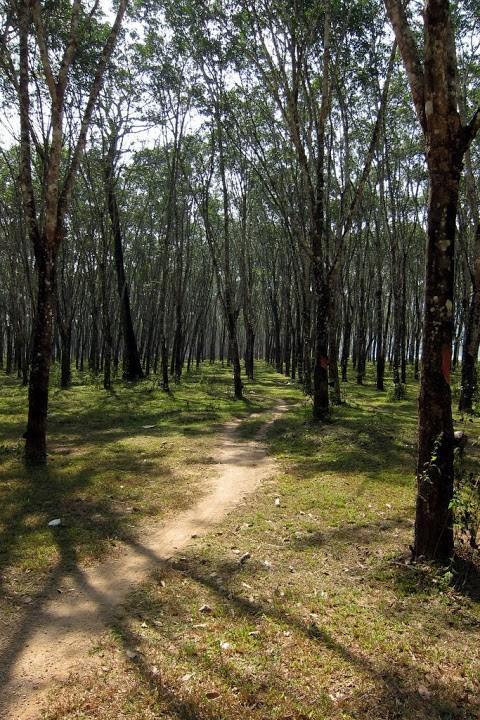 More tracks through the hills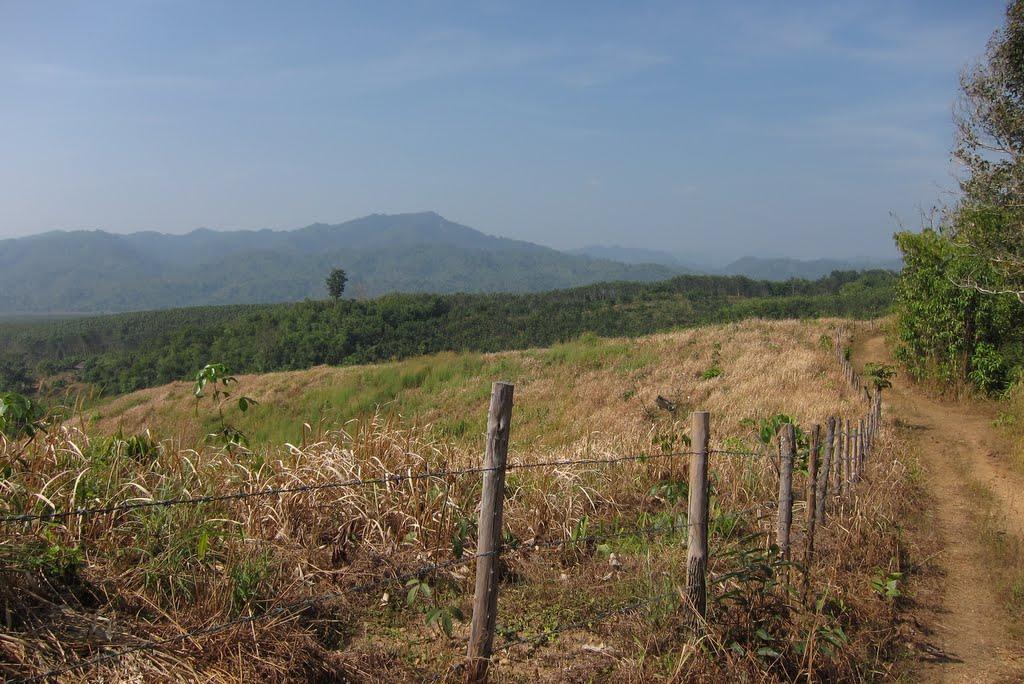 Beautiful wooden boats...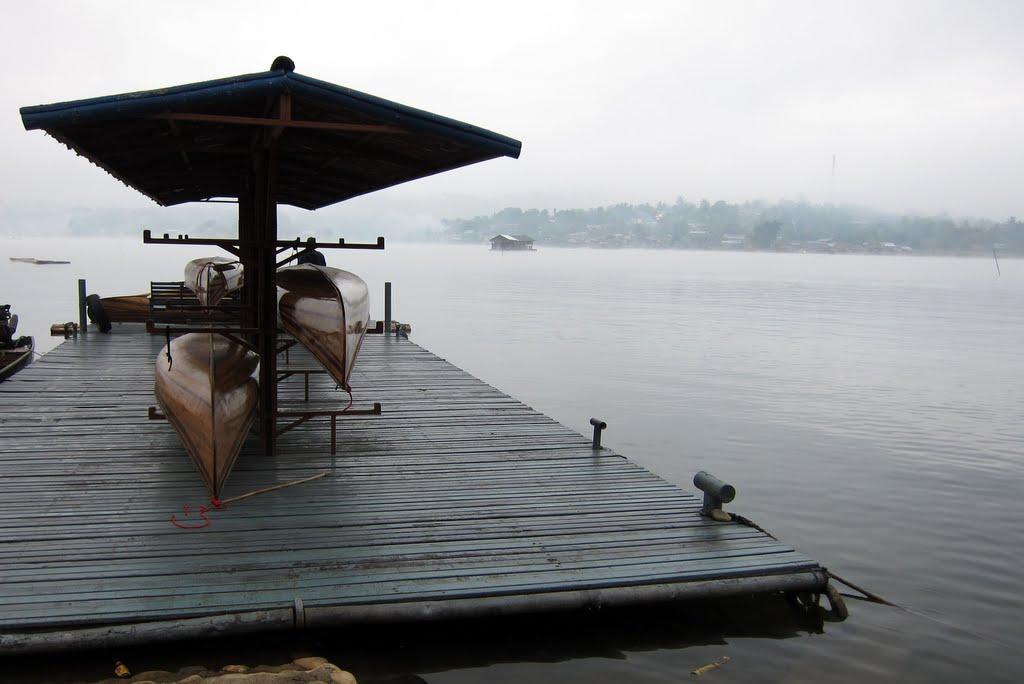 Early morning fog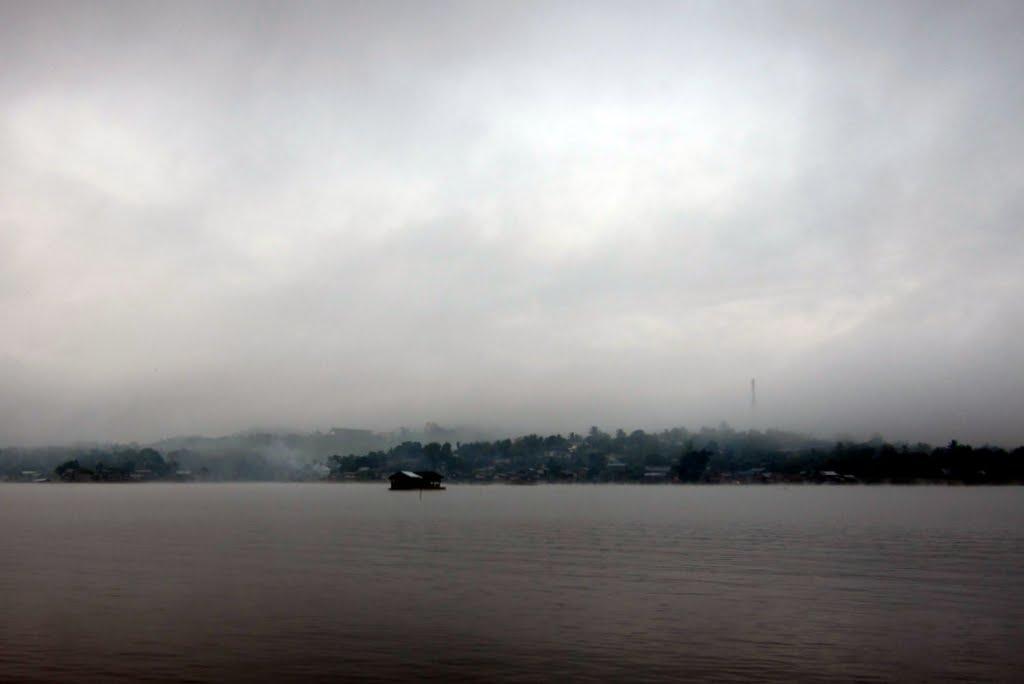 View from the road out of Sangkhla Buri back towards Bangkok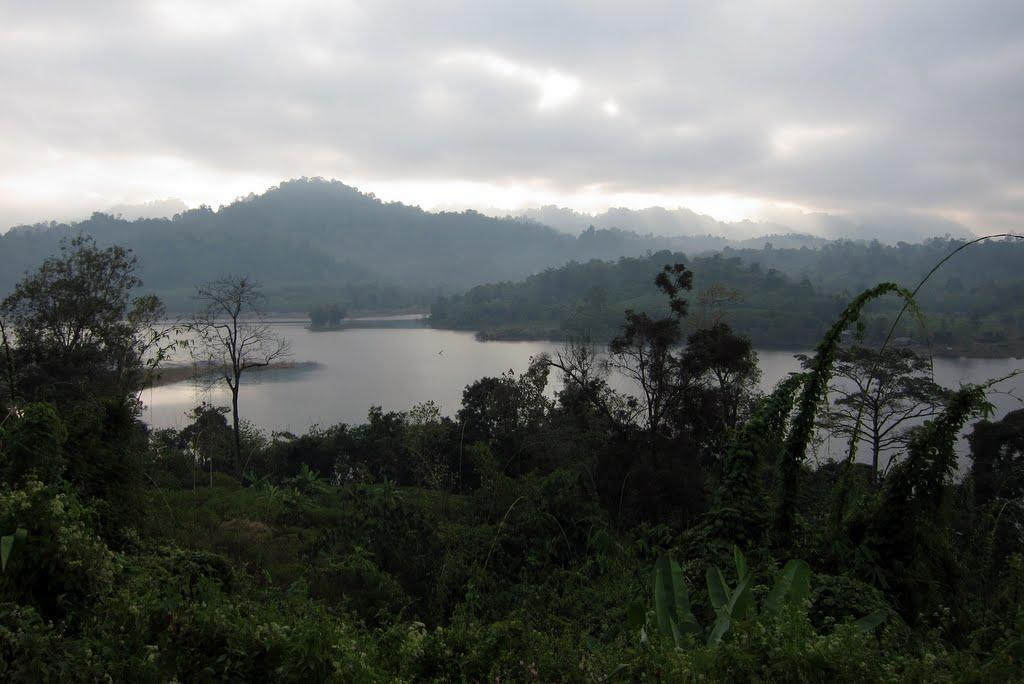 Road down towards the Srinakarin Reservoir. There are miles and miles of beautiful bamboo tunnels back in here... Almost like Autumn with the colors.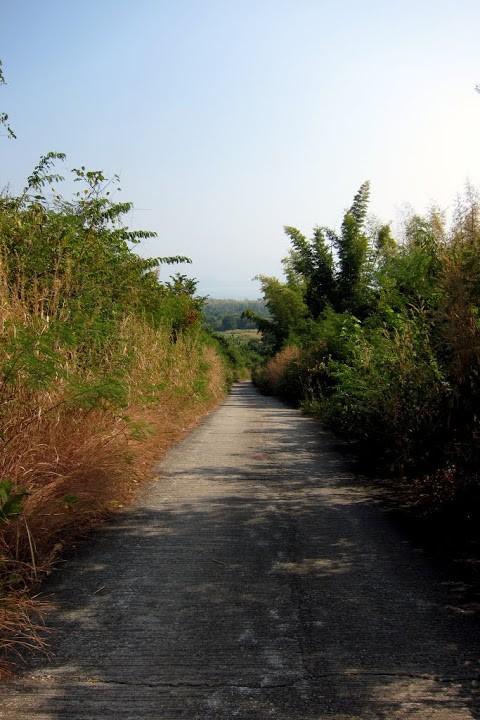 Huai Mae Khamin Waterfall. The picture doesn't do it justice... There is a nice, well-maintained campground here. 40 baht entrance fee for locals, 20 baht for the motorcycle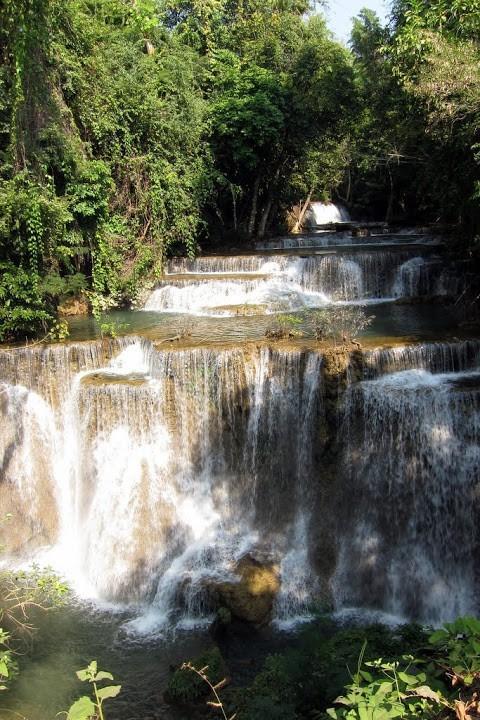 Jack a Karen dirt bike fan, I met at the P guesthouse.