Koh Chang.
I recently spend a some time on Koh Chang, an island I haven't been to since 1996.
The islands gone through a fair bit of change since then, and don't get me wrong, I'm all
for development and progress, but to me the place is now a bloody mess.
It was start of the wet season, and from the ferry the island barely visible.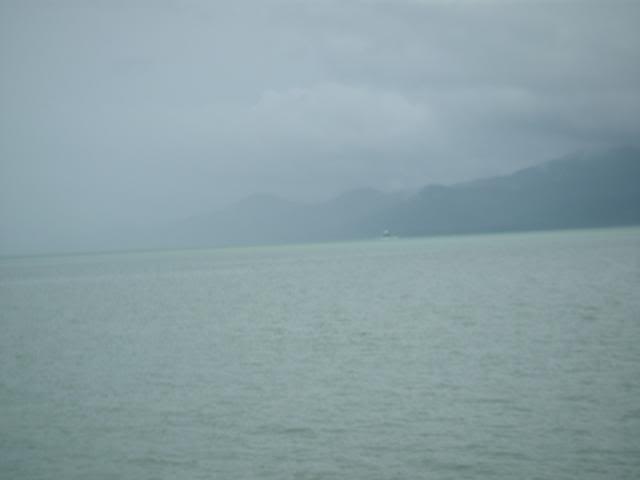 First couple of days the weather was dark and gloomy, but that has its own charm.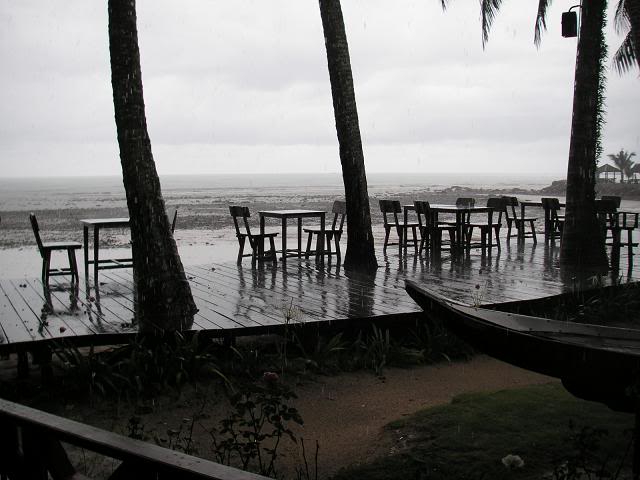 On the third day it cleared a bit so went for a ride around the island.
White sands is the most popular beach. And were most development has, and is, taking place. The beach itself isnt to bad.
But the road through town and the surrounding area has as much tropical island feel as Baghdad.
Looking down on white sands beach.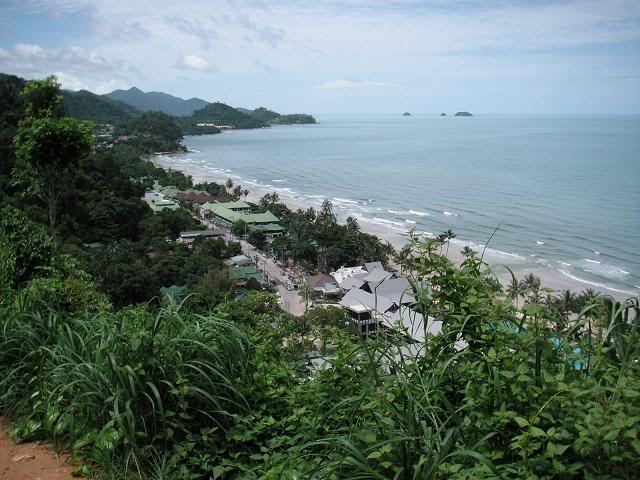 One of the ferry's that brings you across.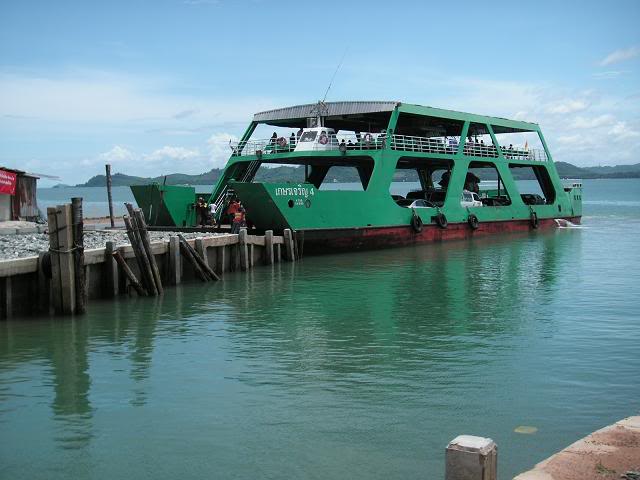 Coastal road on the west side which is a nice ride.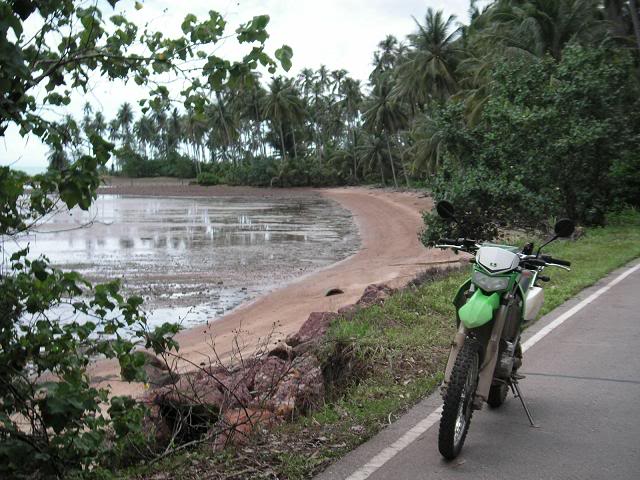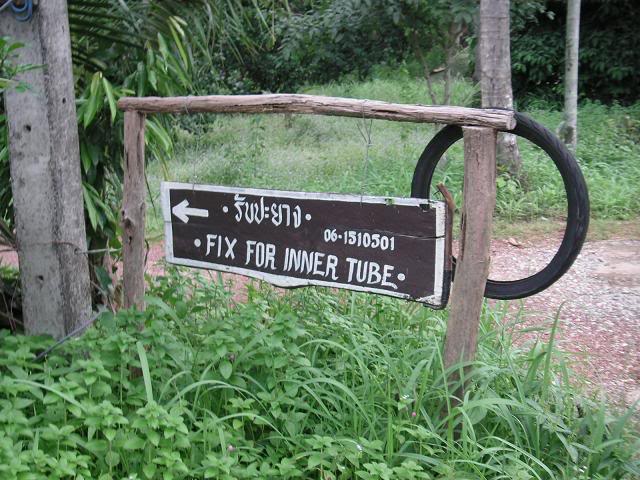 The road on the west side goes down to Long beach.
Long beach, looks pretty good, but like the in tyre island has hundreds of mongrel dogs every were.
There's dog crap all over the place, and must make for a pleasant day at the beach in the hot season.
Must be great sitting on the sand, sharing the beach, with all those barkers eggs baking in the sun.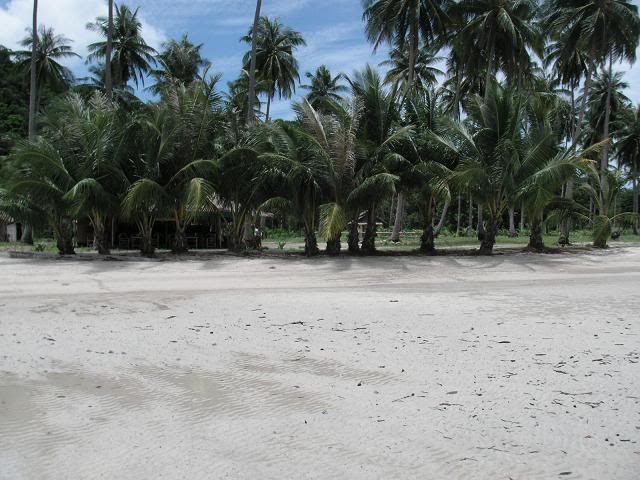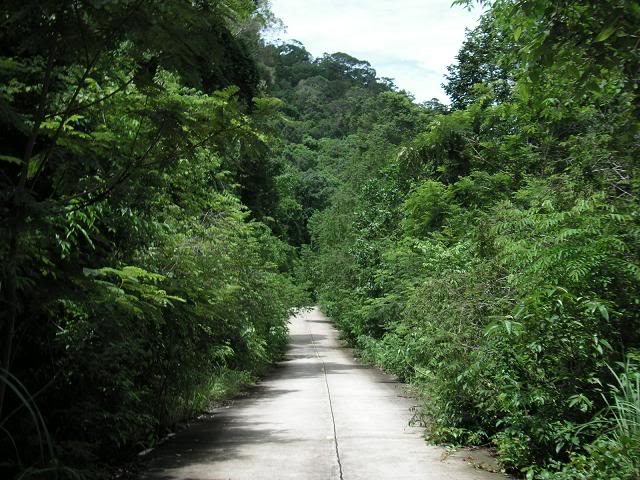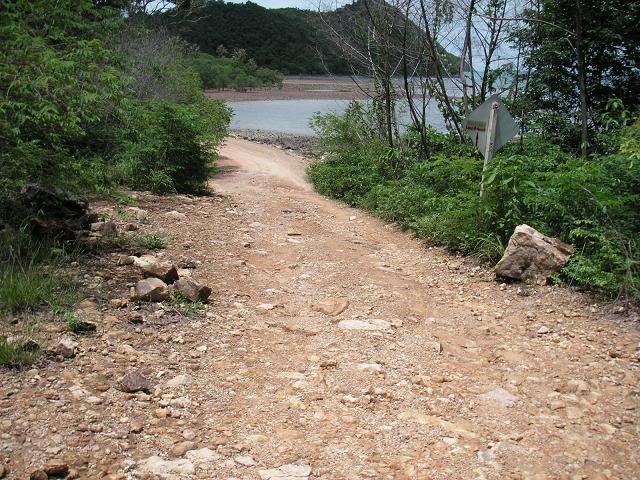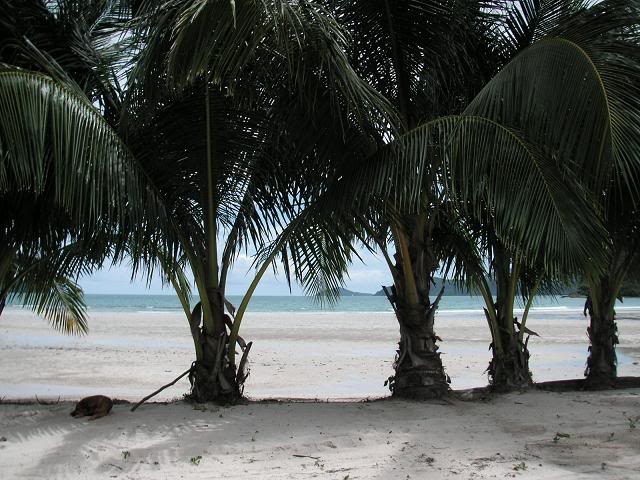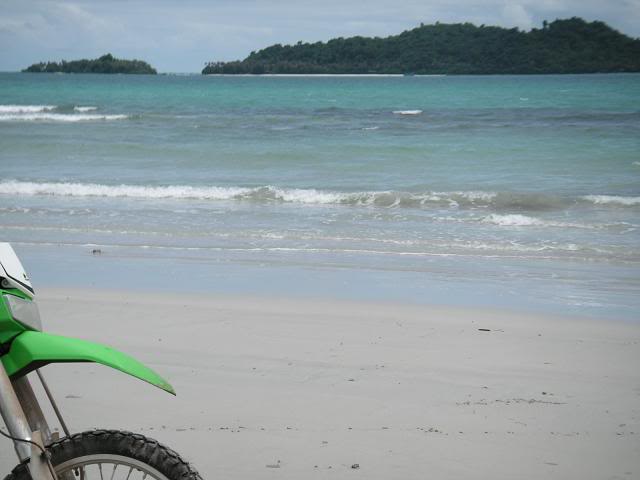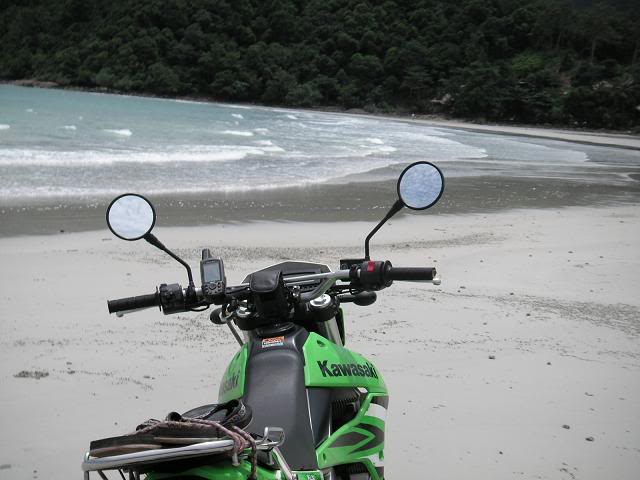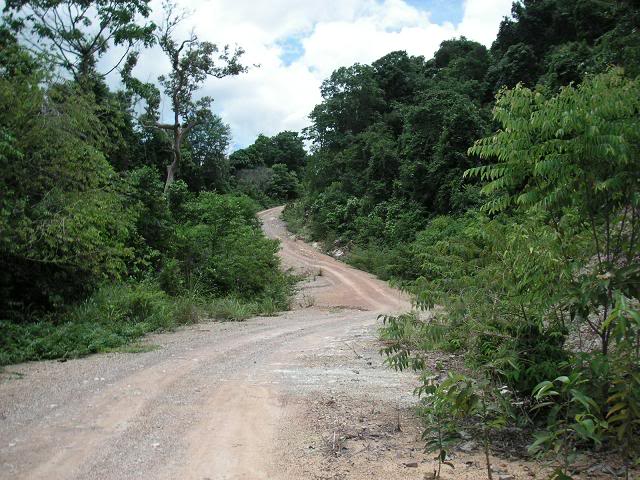 Take note of this sign.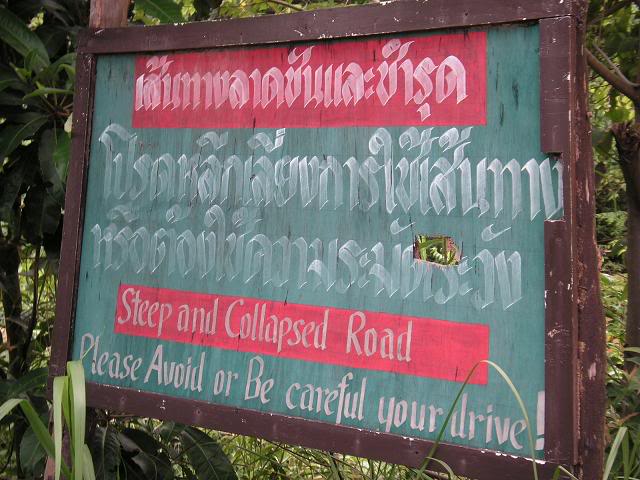 Underneath this concrete road it was completely hollow.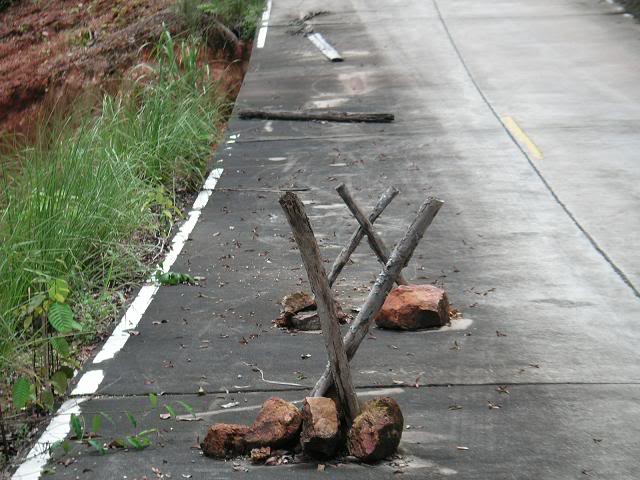 From Long beach rode to Koh Chang marina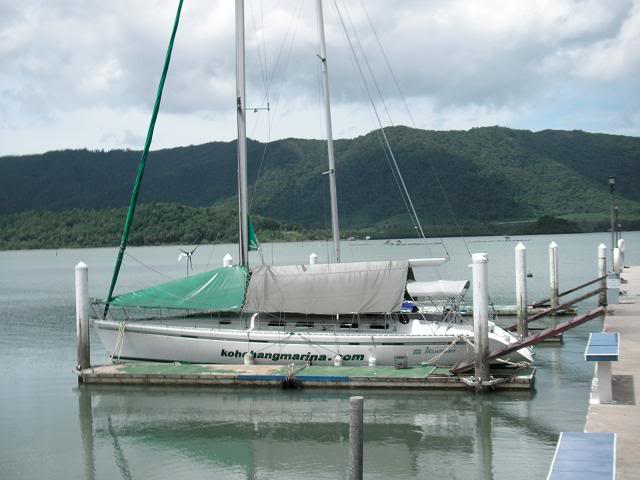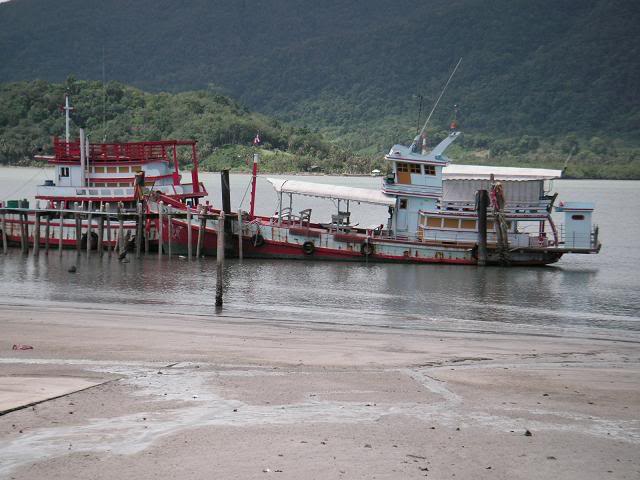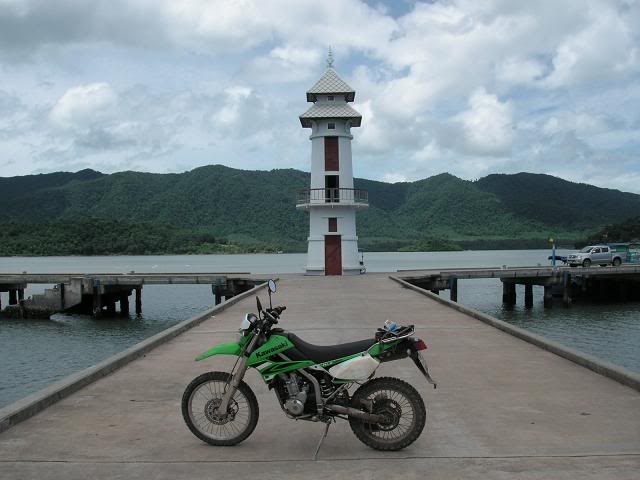 The Banana Lady.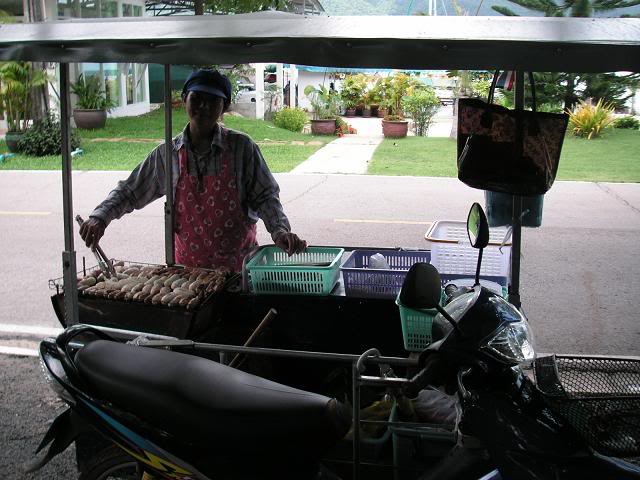 Confident of a busy day.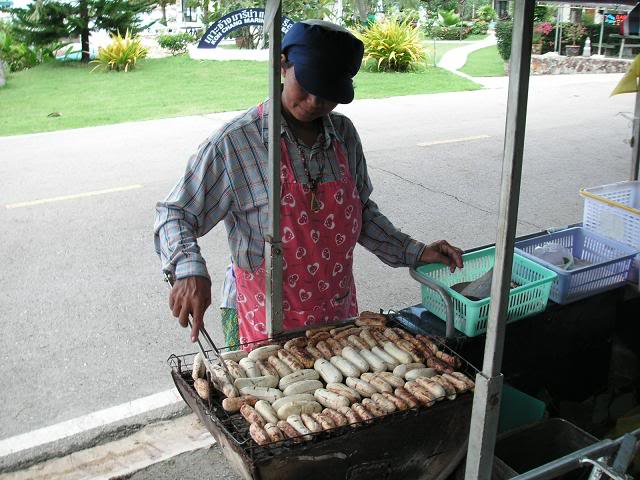 This restaurant at the marina made he think of captain slash.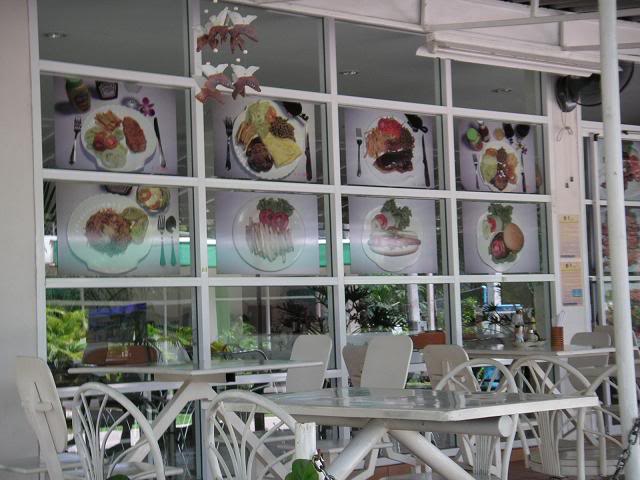 This road went about 3 km's to a waterfall, it was about eight feet wide, and like a go kart track.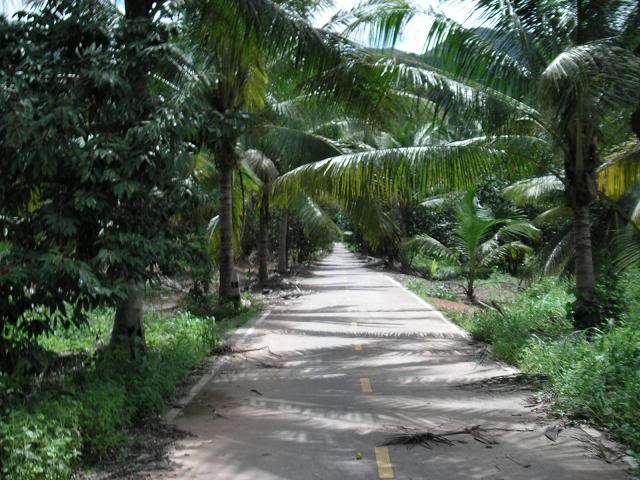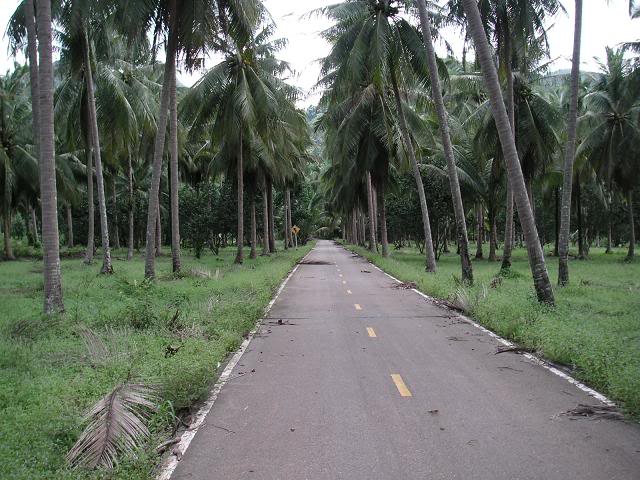 Ive got a lovely bunch of coconuts.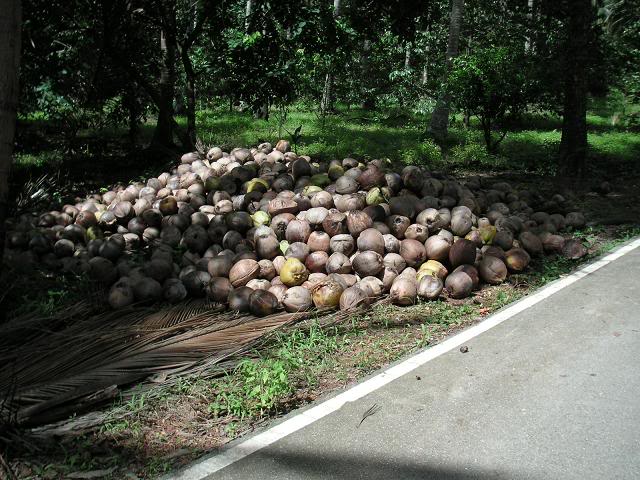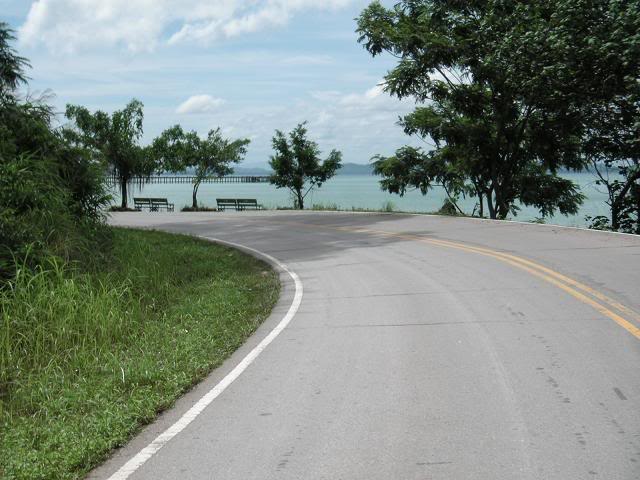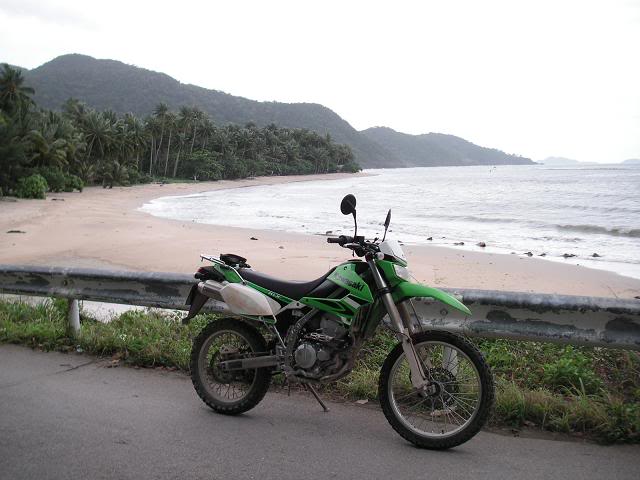 Plenty of bikes hire, but not many tourists to hire them.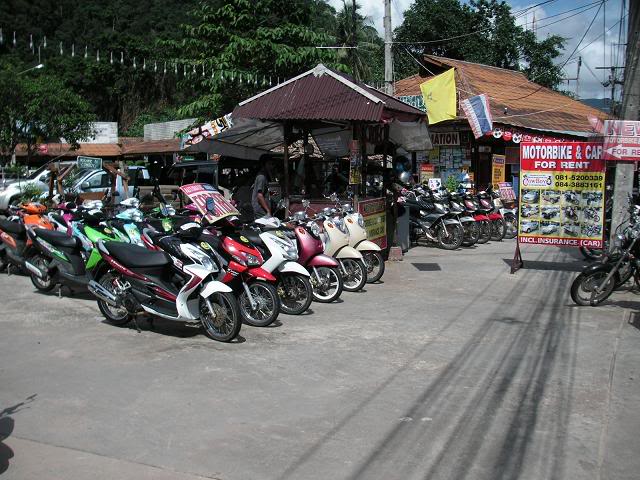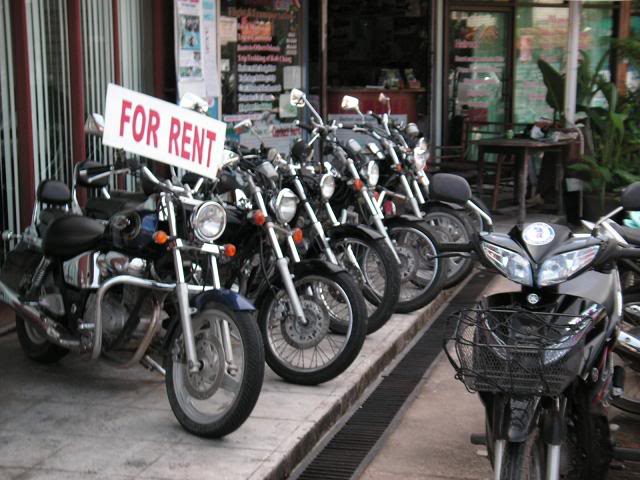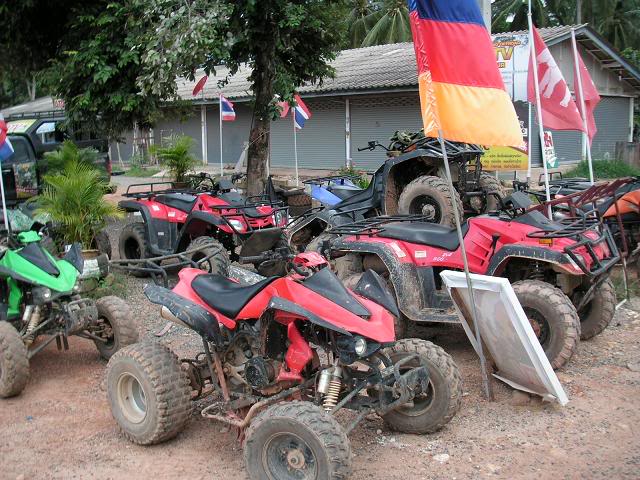 Great spot for breakfast between White sands and Kai Bae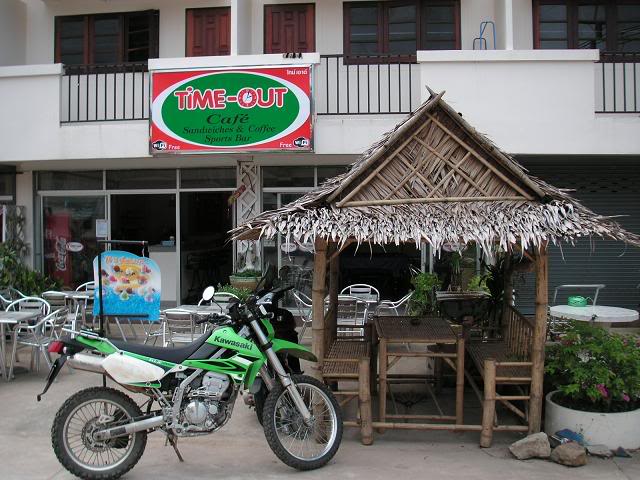 I don know.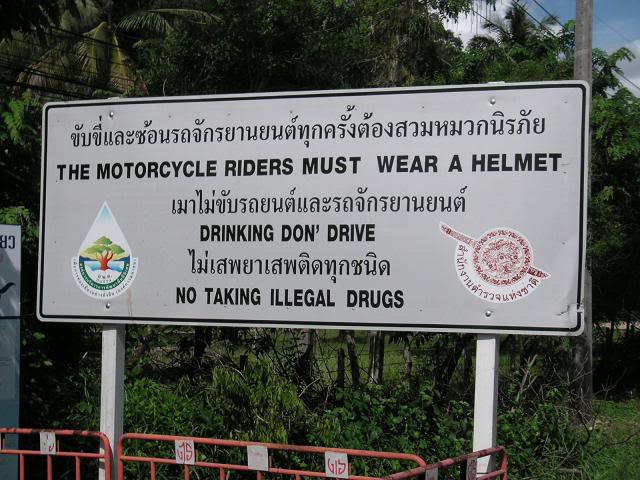 Unlike one on this island, this pussy gave me no grief.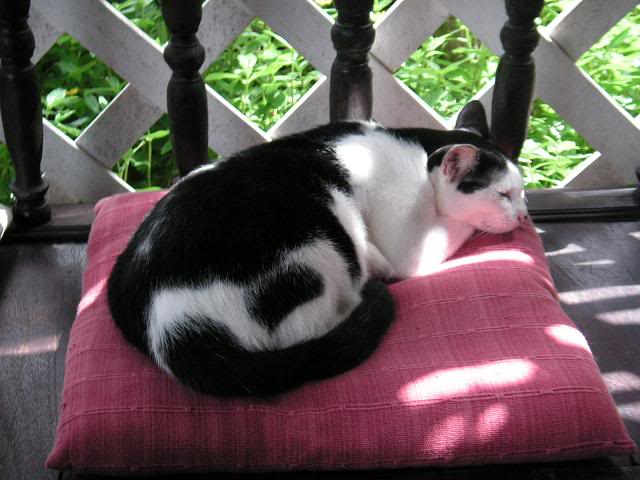 Kaibae Marina Restaurant at Kai bae. Great western and Thai food.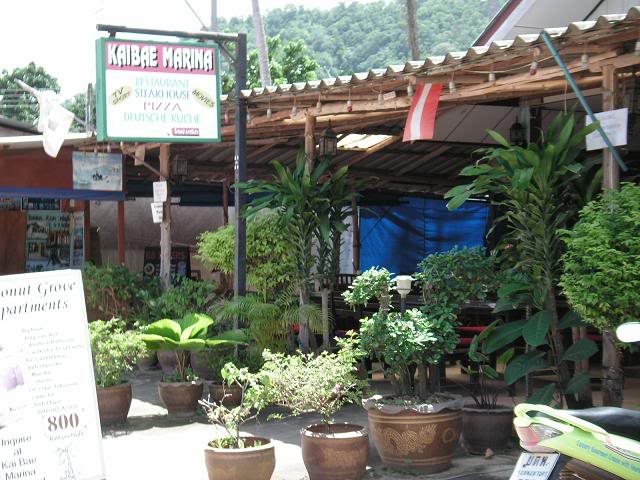 Nice beach at Khong Phao Resort.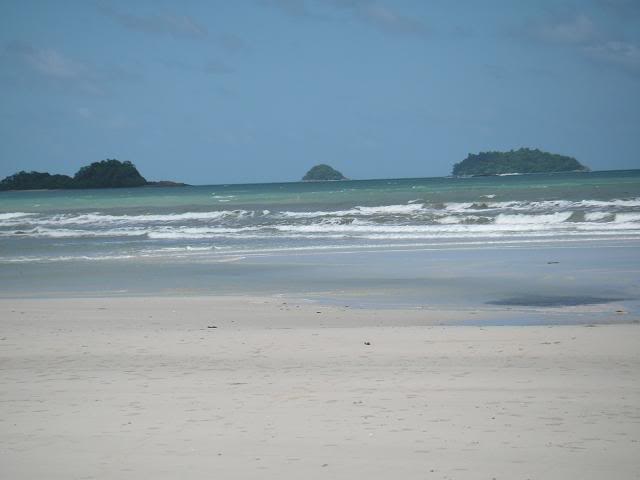 As a riding destination koh chang dosent have much to offer.
There's a few nice beaches but that's it, I wouldn't bother going back.