Here are some pictures from a recent trip down to Rayong and back, took the route up through Wang Nam Kiow and down past Kabin Buri, followed the coast along Bangsaen, stopped in Pattaya, on to Rayong and back up to Korat. Here is the route...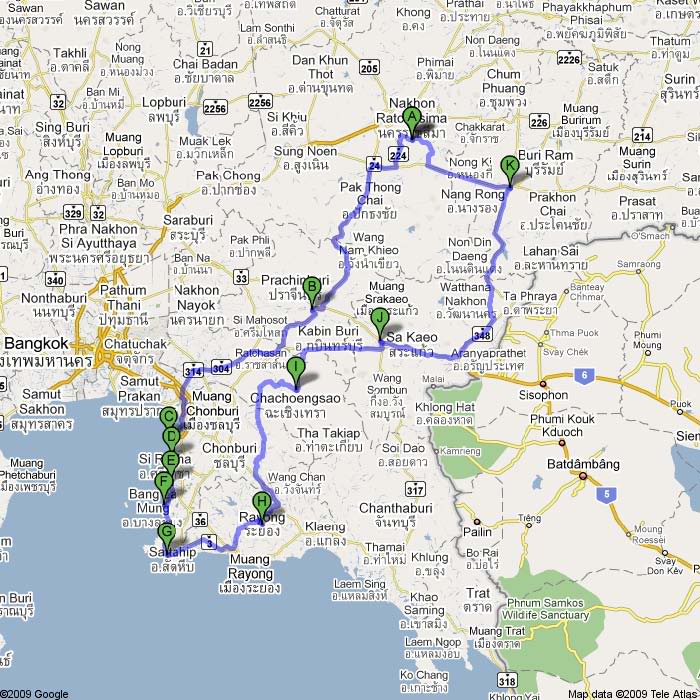 I was not long on the road, just getting up to Wang Nam Kiow when it started pissing down, rained pretty much all the way in to Pattaya.
Stopped here to put on some waterproofs although left it a bit late and was already soaked pretty good.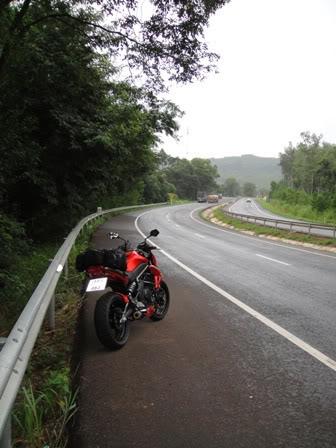 Still pretty wet through Kabin Buri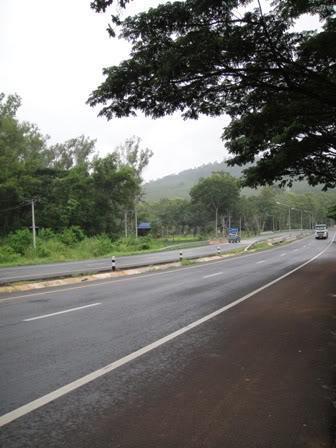 Following the coast road was pretty heavy with traffic, lots of trucks but at least getting in to Pattaya the rain finally stopped.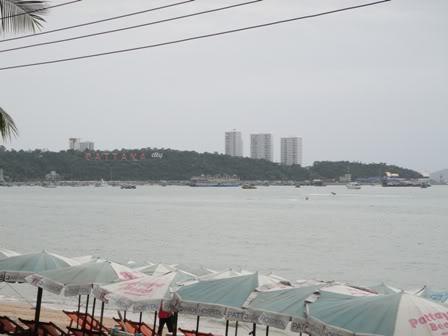 I stopped by at Bira circuit, what a buzz watching the guys on the track, I've not done any track days until now but after watching that it is top of my list of things to do.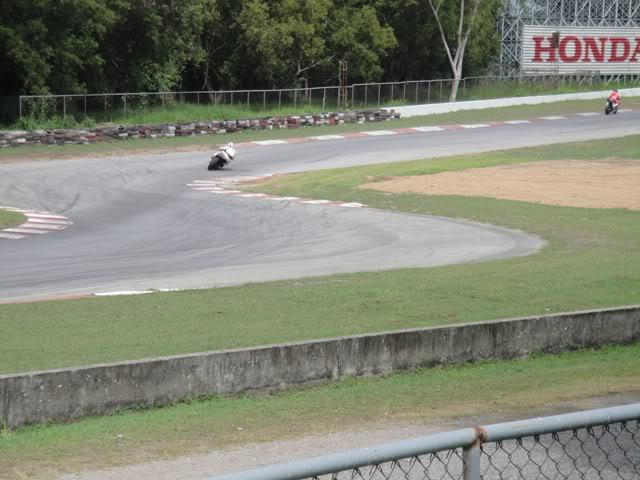 There were some pretty tricked out bikes in the pits.....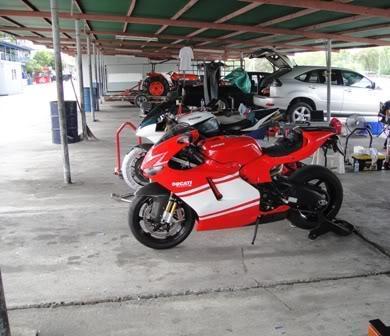 Heading back in to Korat on the 304...