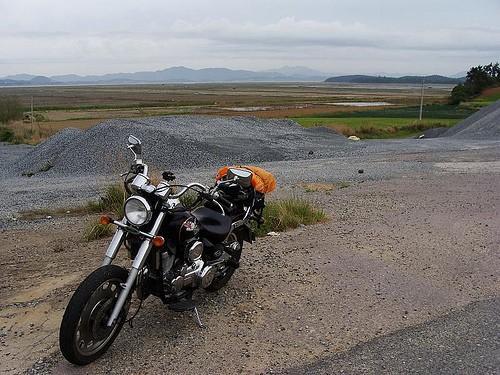 Two weekends ago, I took my Daelim 125cc down the peninsula to the southernmost tip, Jindo. I rode mostly down the western side, went east along the southern areas until Boseong and then headed back up north and west towards home, Ansan. See the google map I included with my pics.
Total miles: 780 (1,200 km)
Time: 3.5 days.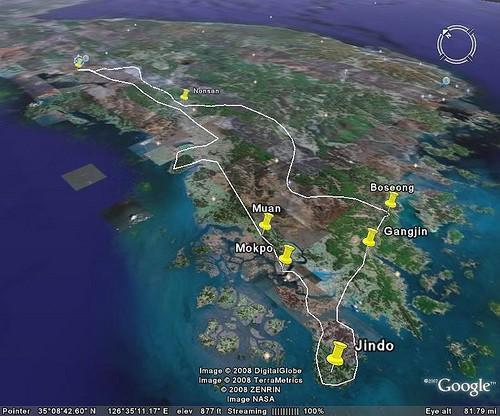 Day 1: Rode south from Ansan, Gyunggi-do along highway 39 to Pyeongtaek, then on toward Gunsan. Stopping every hour and a half or so - the 125 gets a little warm on the highways. Finally stumbled across a fantastic hidden mountain resevoir and ran into a canadian guy with a Honda 750. We rode together to Buan area where he showed me some excellent temples and valleys. Trip around this peninsula took about an hour.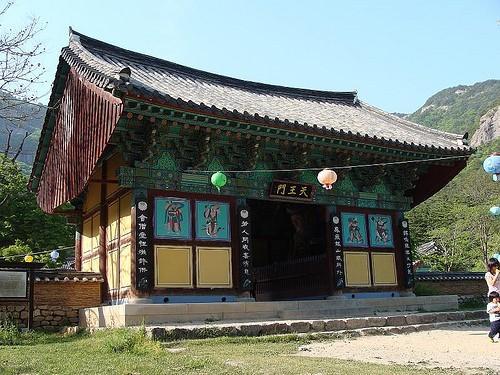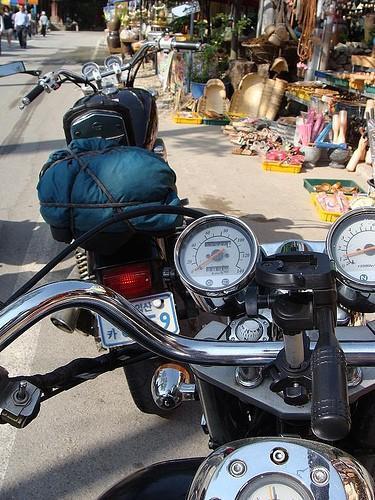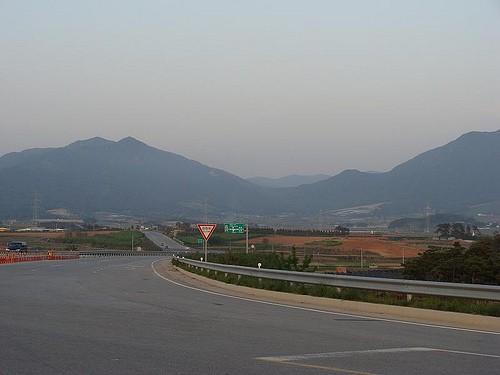 Daylight was fading fast so I pressed on south, hoping to stay in Hampyeon. But, because of a local expo taking place, I had to get to the small town of Muan instead and stay there. Motels in Korea - clean, excellent, annonymous and only $20-30. Not bad in a 1st world country!
Day 2: Rode on to Mokpo city the next morning. Cloudy and cool. Mokpo city is a great port city that stretches out over rolling hills. Tons of fun alleys, side streets and mountains to ride over. Highlight was this statue of Ii, Sun-shin, who bravely defeated the Japanese in the 1400s I think.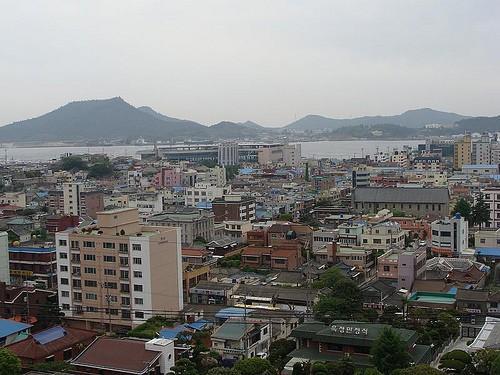 Around noon, I carried on to the southernmost point, Jindo. Jindo gave me a good 2 solid hours of valleys, vast plains, mountains and scenic views. It was capped by a rather well-done dinosaur museum that featured life-sized anamatronic dinosaurs. Kids were ecstatic! The clouds however told me it was time to make like a bandit and head for a city. Rain was coming.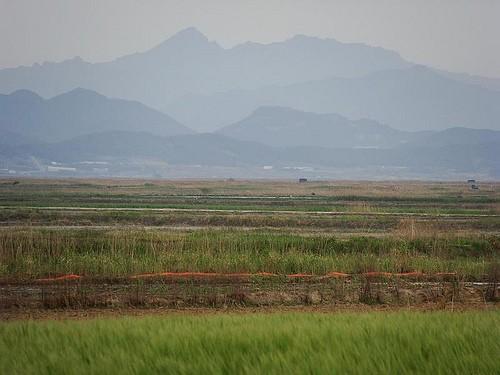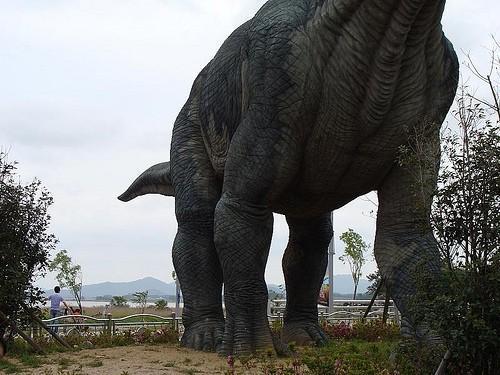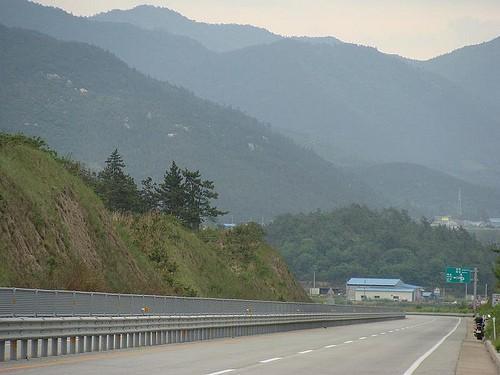 I ended up staying in the nowhere town of Haenam where a little family running a struggling barbershop took me in and gave me some food. I didn't need one, but I bought a haircut anyway. Why not, I wasn't going anywhere for a while. A break in the rain was my not-so-lucky break to push on. However, I foolishly removed the front fender after a small accident a while back and even though no rain was falling, the front wheel picked up every drop of water on the road and flung it into my face. My own personal rain storm. I made it to Gangjin and stayed there.
Day 3: Woke up at 8 to beautiful, crisp clean air and blue skies. I had only seen Gangjin at night and I was in a fowl mood then. But today it was gorgeous and surrounded by more wonderful mountains. I met up with a group of crotch-rocketeers and their Suzukis. Photo-op!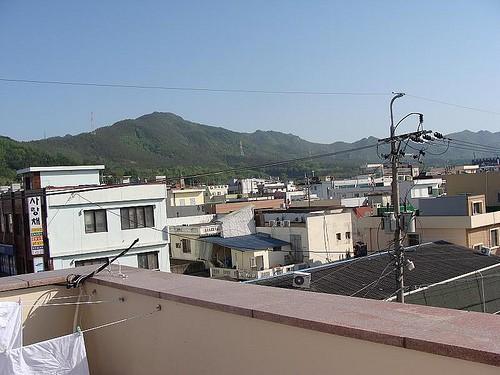 Not my bike!
The road out of town took me on to the peninsula of Haenan. Excellent winding roads took me along the shore. As I dropped down closer to sea level the winds were fierce. At the southern shore they made me wince - which is a lot considering I am from Oklahoma! I got off the bike and down to the rocks and I could barely stand. But man, what a view!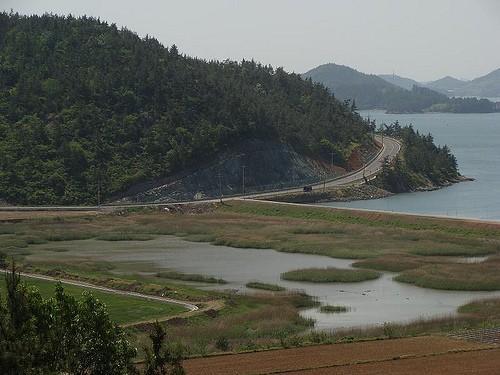 Stopped for lunch at a mom and pop shop in a one-horse town. Amazing what $5 gets you here compared to Seoul!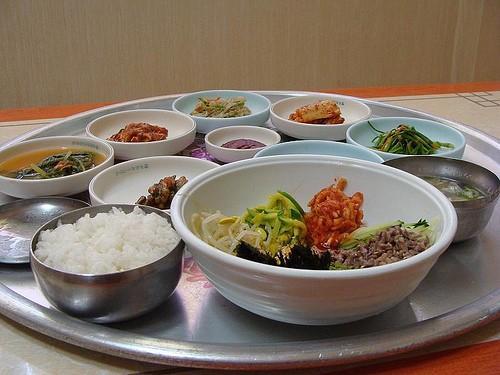 The owner and his wife asked me about my plans. I told them I needed to get on my way back home - because I had work the next day. They demanded that I go to Boseong to see the terraced tea fields. How could I not!? So, I went on east, about 40 more minutes to Boseong to see what all this green tea business was about. Glad I did - it was the highlight of the trip.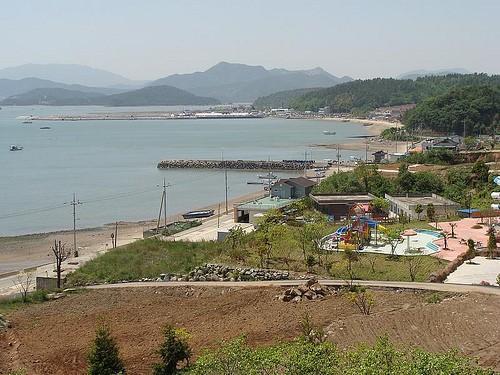 Coastal Town I passed along the way.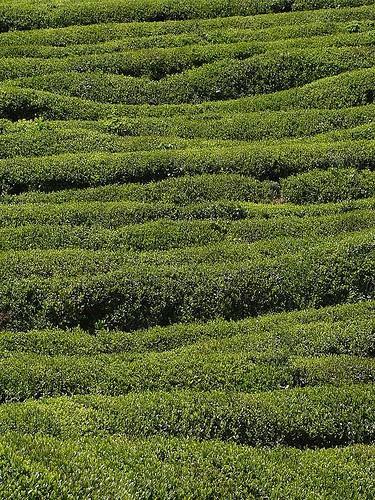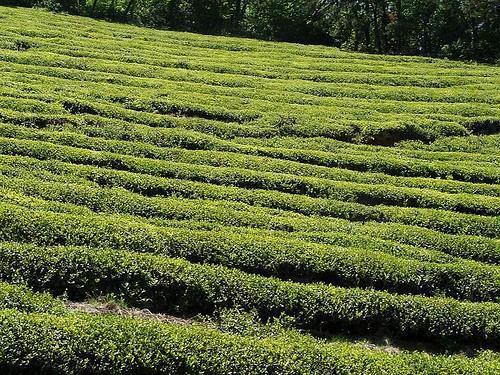 Then I found the "Real" green tea fields... Christ! Is this the inspiration for a salad dressing label? Unreal!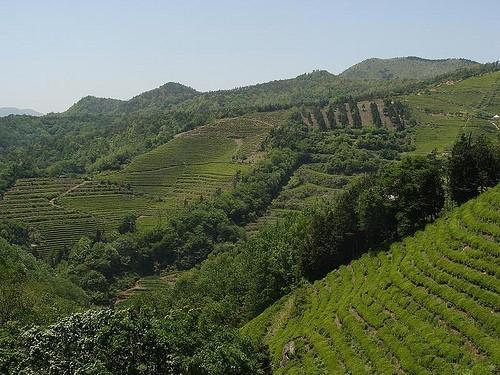 Memory card ran out about here. I began my trip back up north, foolishly hoping to get home by nightfall. Not a chance. I made it to Nonsan. I took highway 1 (not interstate - because motorcycles not allowed) and although it wasted a lot of time, it showed me some of the most exciting hairpin mountain passes. Incredible - indescribably dramatic.
Day 4: I woke up super early and darted off to get home in time to get to work by 3:00pm. Made it back by noon, took a shower and felt so happy I could hardly stand still. What a rush and what an awesome experience. I was burnt to a crisp, but the bike did just fine. What a workhorse!
Best ride yet.