KTM naturally were at the
Bangkok
Super Car and Import Car Show

following their intended demographic
.

A KTM with your Brabus/Maybach, Sir ?
Well, we have one that will fit in the boot/trunk nicely...

The new Indian built 200 Duke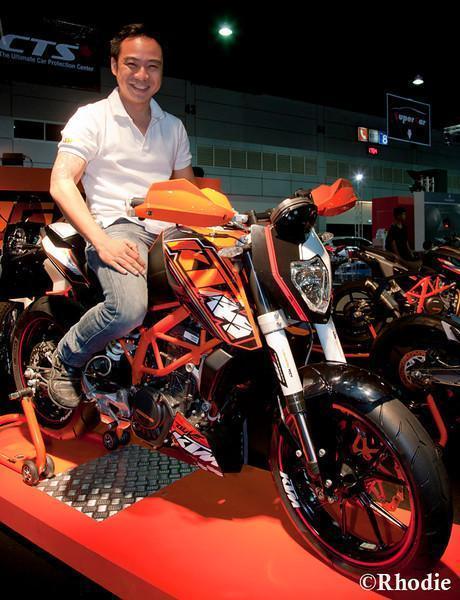 The ever persistent Khun Yut
astride the new KTM 200 Duke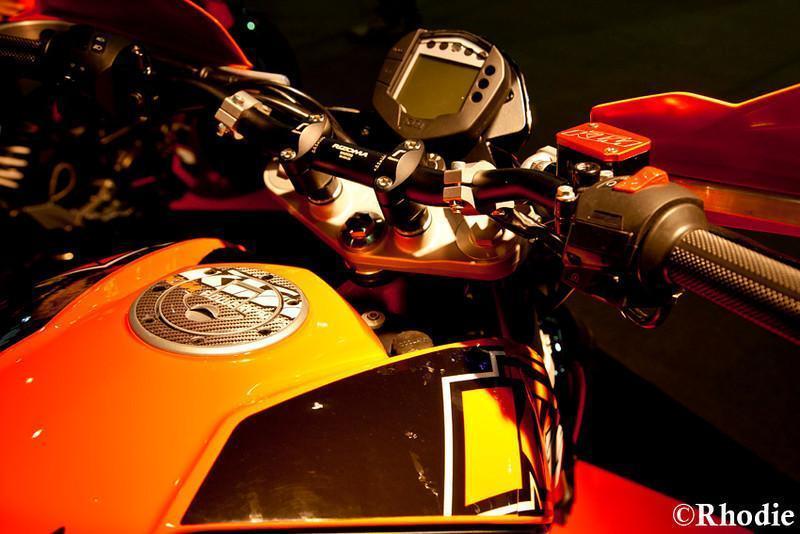 Available "in a few months",
22bhp for 220,000THB.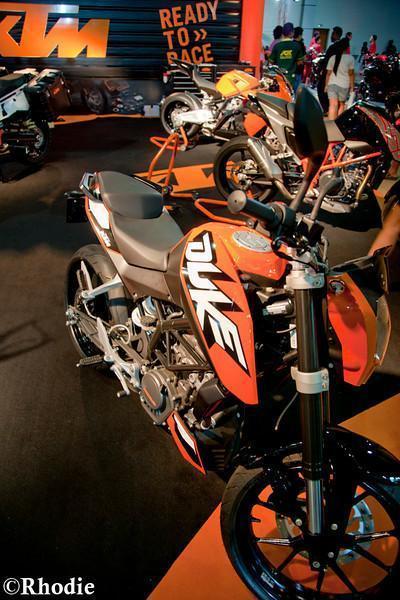 An apparently "tricked-out"
200 Duke.
For more information contact Khun Yut at Kunka Corp.