I ride in Western Australia and live in Perth. 3500 km so far.
I'm pleased with my KTM 790 Adventure S. It's a pleasure to ride, light and nimble, a fantastic road bike that handles the dirt. Did a 220Km fire trail and forest roads ride recently and pleasantly surprised by its off road performance.
The 790 adv S, the one I have, is not a lower and cheaper version of the 790 adv R. It is uniquely between a street bike and a serious adventure bike. The R is a serious adventure bike that's good on the road.
On the road the suspension performs well with firm mid-stroke and no dive or wallowing. On the dirt the full travel comes into play and is impressive. Riding over small logs, holes and washouts is easy.
Set in off-road mode the traction control and ABS gives confidence, inspiring you to go faster than you should. In rally mode you can adjust or turn off traction control, ABS and throttle response, then it's outrages.
It's an ugly bike, especially the tank. I've improved it's looks by adding heaps of decals, changing the hand guards and mirrors and adding crash bars.
The seat is very hard and thin, so I replaced the foam and cover with a Seat Concepts' kit. I found the screen to be useless, so it's been removed. With the screen over 80Kmh buffeting it shocking. I've tried the short screen and a screen extension with no improvement.
I've also added heaps of extras, listed below.
Exhaust muffler – LeoVince
Rally mode
Crash bars
Pannier rack
Radiator guard
Engine guard cover
Head light protector
Side stand foot
Bar risers
Clutch pull reducer
Axel sliders
Pivot pegs
Acerbis hand guards
Mirrors – Puig
Seat cover and foam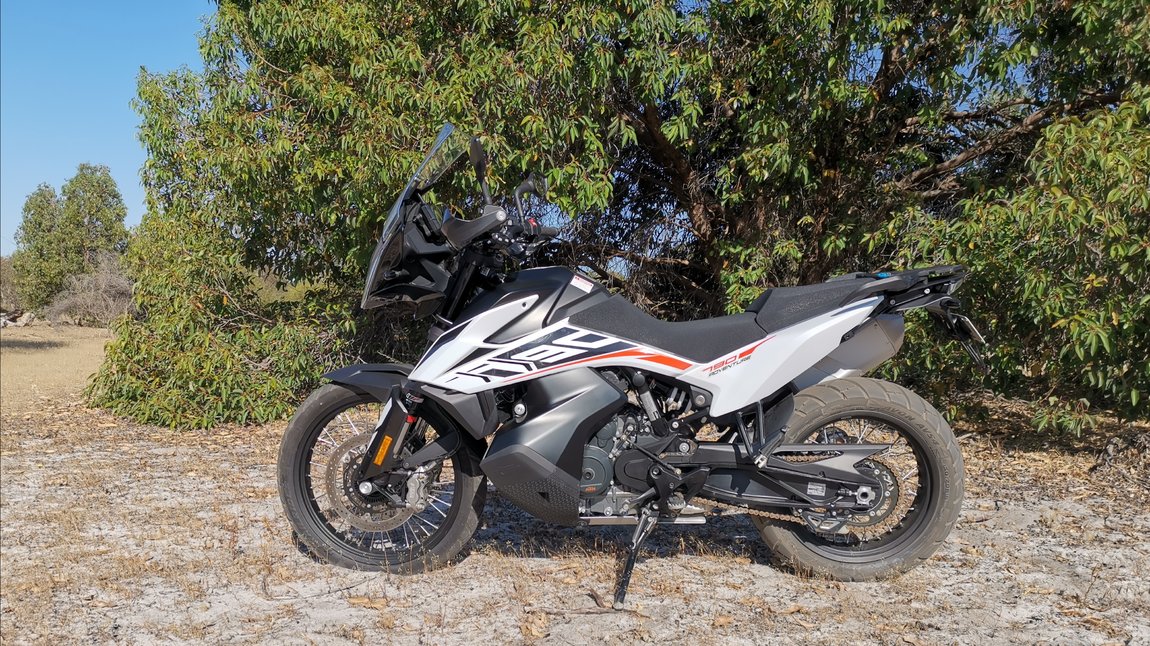 Just picked up from the bike shop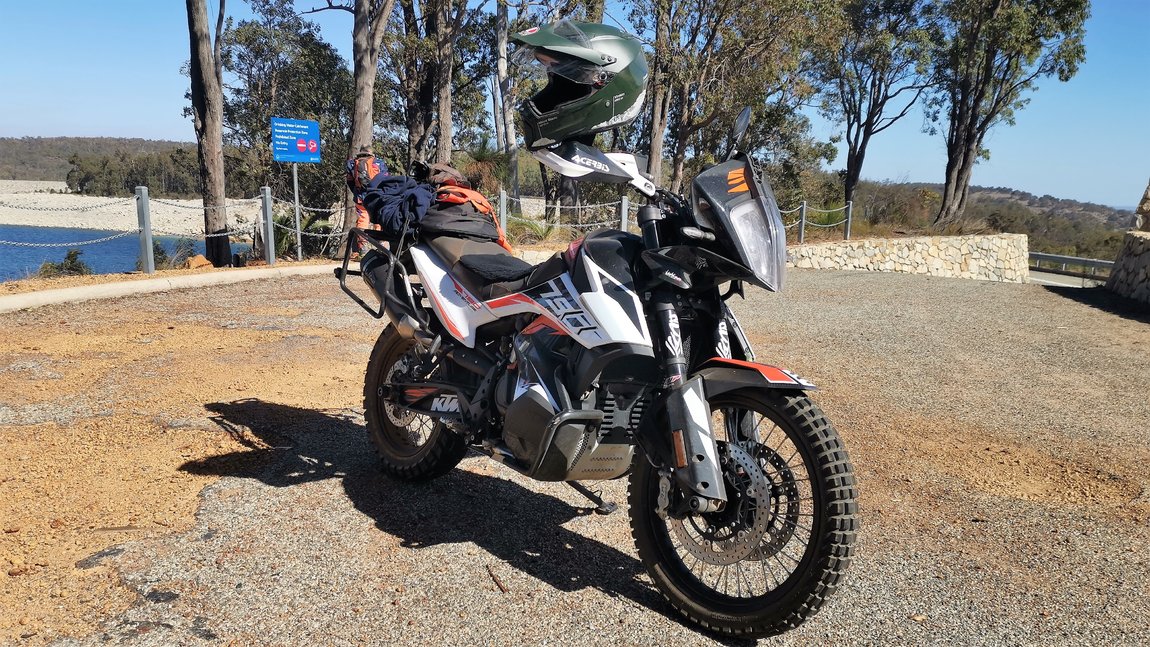 Dwellingup ride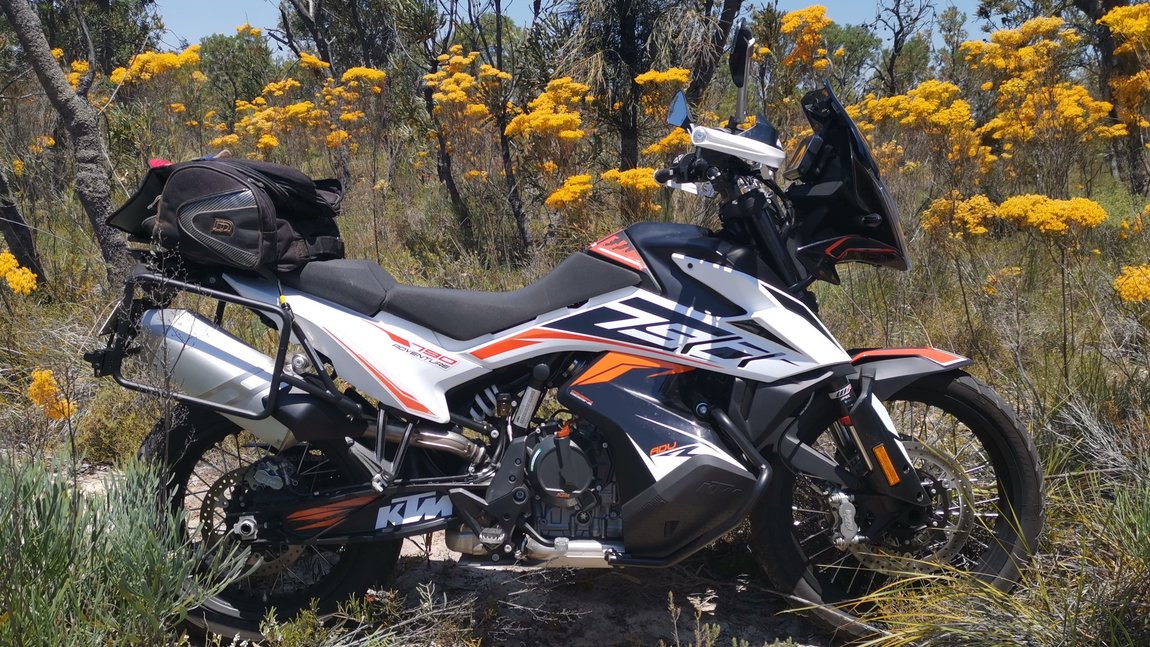 Gin Gin ride
Collie ride