Destination 1:
Mok Fa Waterfall via 107 / 1095
Destination 2:
Mae Ngat Dam for lunch - via 1095 / 107 / 1323
Meeting Place:
10am - Pro Car Wash, CNX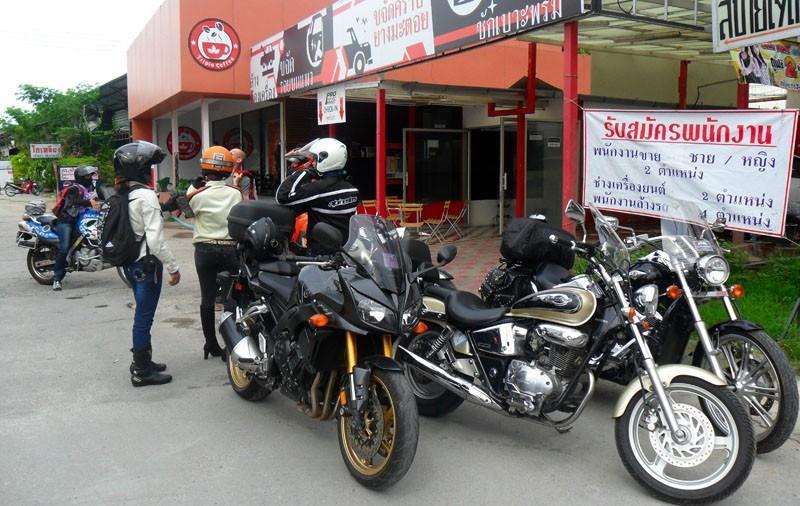 The Ladies Team:
Ann - Honda Phantom 200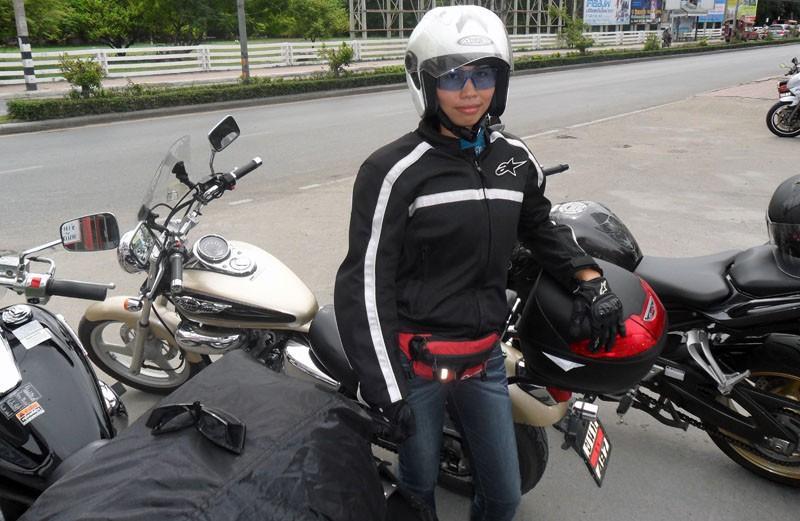 Som - BMW Dakar 650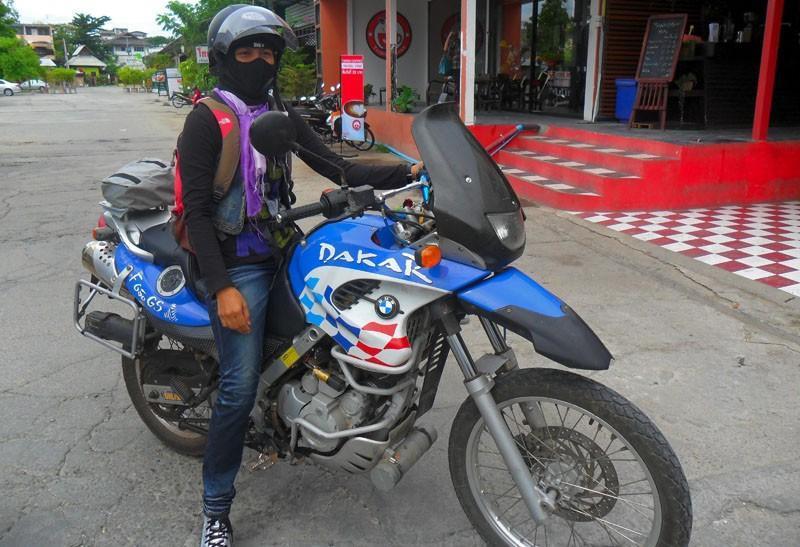 Tukata - Honda Shadow 400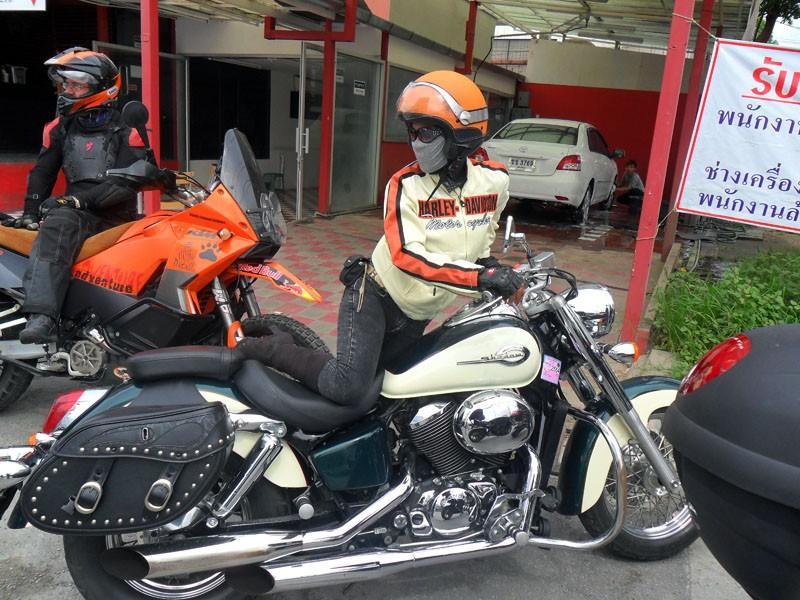 Well - Kawasaki Ninja 650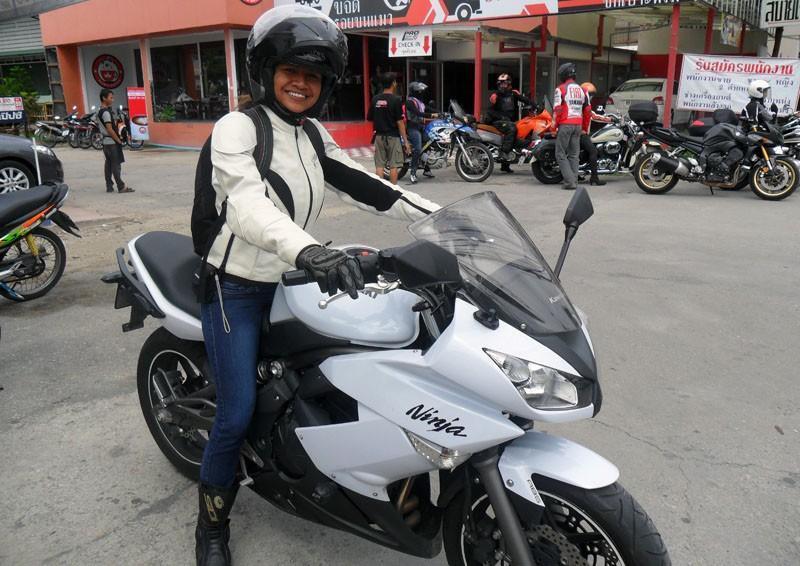 The Mens Team
Ben - Kawasaki Vulcan 900
John - Yamaha Fazer F1 1000
Phil - KTM 990
NB:
No men's photos, because this ride was not about US!
Met on time, departed after asking John which way out of town... right at the lights was his guess (onto the end of the Superhighway). Tukta, Som and Well hit the road with John. Ann was in front of us, Phil and I were the back-markers. Ann was instructed to turn right at the lights, but SHE saw the others go straight through and followed them... Phil and I were tucked in behind a van and did not realise which way the others had gone until it was too late!
Knowing the destination is useful, so we headed out 107 expecting to intercept the other 5 riders where Canal Road meets 107. However, we got in front - they'd stopped on Canal Road to await our arrival
We stopped so Phil could fuel up - the rest of the team passed without noticing us! However, we were eventually reunited a the intersection of 1095 and 107 and carried on to Mok Fa Waterfall. An obligatory "Ladies Team Photo" was posed for;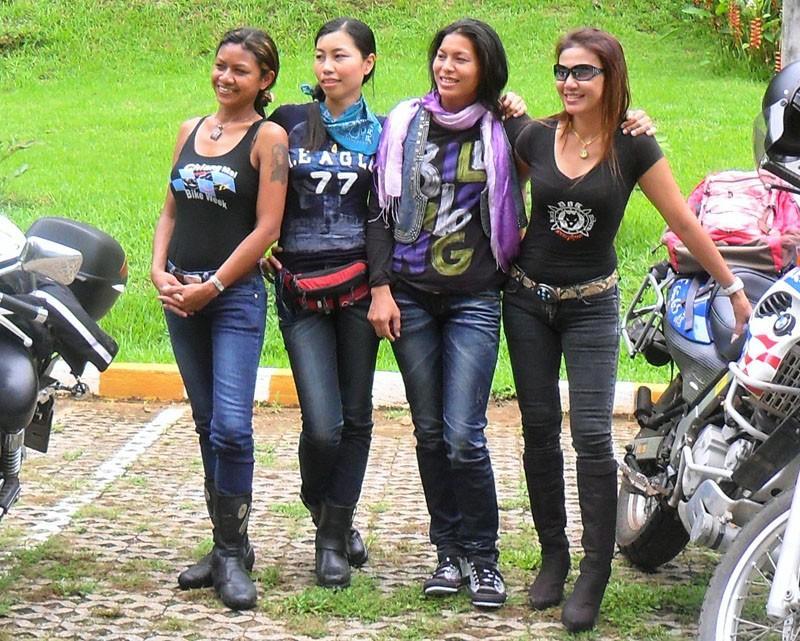 Left to right: Well, Ann, Som Tukata
Followed by a walk up the the waterfall...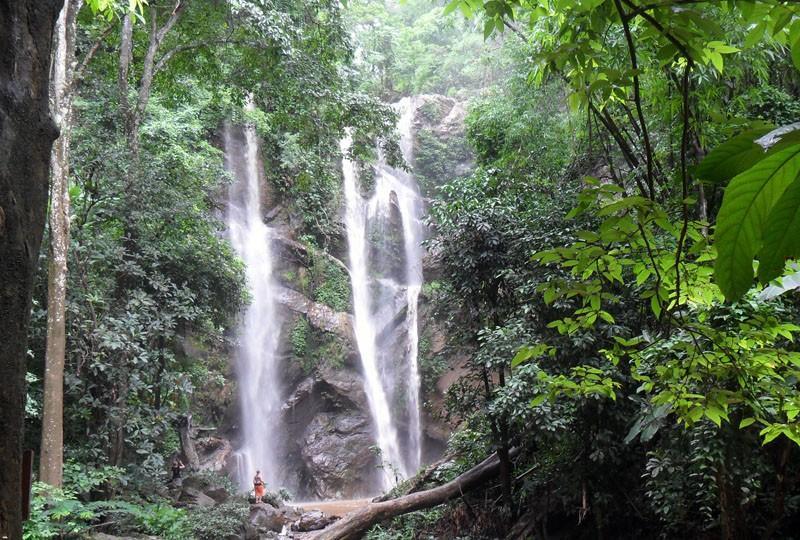 By this time, having walked up hill to see the waterfall and back down again, lunch is becoming an issue... so we set forth to Mae Ngat Dam, where there are restaurants overlooking the lake. Water levels are only 46% of normal according to Phil.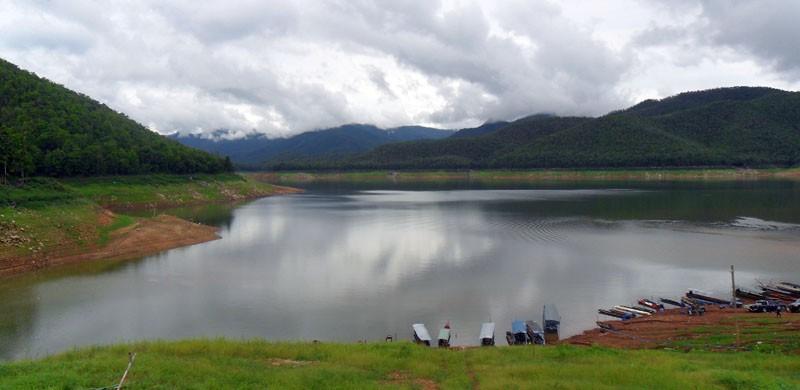 A delightful lunch, but I neglected to taker any photos of the dining facilities or the food.