Administrator
Staff member
Jan 16, 2003
12,479
2,898
113
67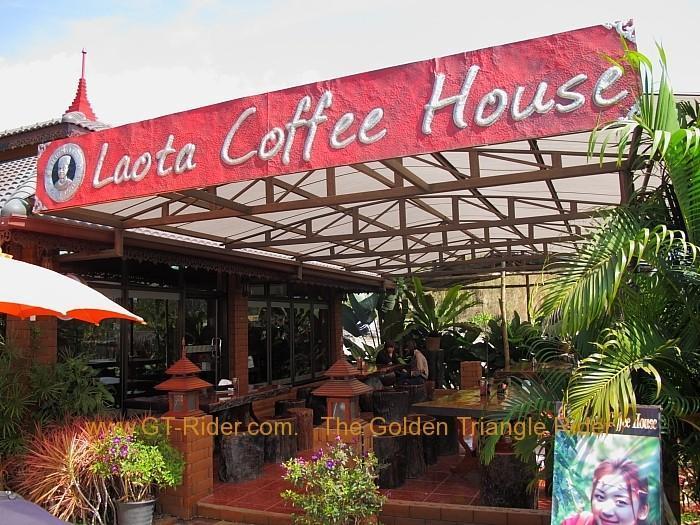 From
ON THE TRAIL OF A MULE - A Drug Run Through The Golden Triangle.
Davidfl;268899 wrote:

Lao Ta Coffee & History

Bangkok Post

The Tiger Rally 2012.

Eradicating drug trafficking is impossible and setting deadlines to clean up drugs is unrealistic, says Lao Ta Saenlee, 74, a former Kuomintang fighter accused of being involved in the illegal trade.

Jailed for four years as he fought charges of trafficking, attempted murder and illegal possession of weapons, the infamous Lao Ta was released three years ago.

He is now pursuing a new business venture _ his own franchise of Lao Ta Coffee shops in the North.

Although the courts dismissed the trafficking and attempted murder cases against him, Lao Ta was found guilty of illegal possession of weapons.

Lao Ta's name has been associated with the now deceased "Opium King" Chang Chi-fu or Khun Sa, and the current drug baron Wei Hsueh-kang of the United Wa State Army. He knows Wei, as he knew Chang, but denied any drug links with them.

He is sceptical of the government's current anti-drug campaign.

"You cannot set deadlines in solving the drug problem. It is not possibble.

"In fact, I don't believe you can solve the problem," Lao Ta said in an interview recently at his village coffee shop in Ban Huay Sarn of Chiang Mai's Mae Ai district.

"The rich want the drugs and the poor traffic them," he said.

Lao Ta predicts heroin prices will increase this year, as adverse weather conditions in Burma are likely to hit opium production.

He also predicts that trafficking and the use of new drugs will increase.

Pornthep Eam-prapai, director of the Office of the Narcotics Control Board in the North, says the number of addicts and small-time sellers there has increased 30-40% over the past three years.

Prime Minister Abhisit Vejjajiva spoke to drug authorities in the North recently when he expressed concern over drug addiction and use of drugs among youth, especially in Chang Mai and Chiang Rai.

In response, authorities are now monitoring places where youths tend to gather, such as internet shops and cafes, entertainment spots and karaoke lounges, and student flats and housing.

They are also monitoring the movements of suspected sellers and traffickers, Mr Pornthep said, adding that many new faces had popped up in the drug trade. About 100 individuals are being monitored _ including Lao Ta.

Lao Ta says the war against drugs led by former prime minister Thaksin Shinawatra was too severe, as officials abused their authority.

"No one agreed with it. They gave police too much power and this led to abuse across the country. They killed over 2,000 people," he said.

The Abhisit government has launched a probe into deaths under Thaksin's war on drugs.

"When I was in jail, many hilltribe villagers who visited me complained about the abuse," Lao Ta said.

"Abhisit is not decisive but his approach to the drug problem is better. His government has launched its own campaign, but it is not violent. At least the Abhisit campaign lets the judicial process take its course," Lao Ta said.

Like many former KMT soldiers, Lao Ta fought the communist insurgents before being allowed to live in Thailand. He has consistently denied being involved in heroin trafficking although he admits that he used to trade in opium in the 1970s.

And he has his own theory as to why he was the target of Thaksin's war against drugs which resulted in him being jailed for four years.

"Because I worked for the Thai government and fought against the communist insurgency, certain members of the Thai Rak Thai Party, some of whom were former insurgents, wanted revenge. They wanted to get me," he said.

Another reason is that he refused to lend Thai Rak Thai any political support.

Lao Ta wields considerable influence in his village and surrounding hilltribe villages.

"They know the hilltribe people of my villages and I do not support them because they are former insurgents.

"They also asked for my support in local and district elections, but I refused. That's why I was bullied," he said.

"I never thought I would be arrested for trafficking, as I have never been involved in heroin trafficking.

"if I ever meet him [Thaksin] I don't think I could control myself," he said.
Lao Ta's Coffee is on R1089, 15 kms north of Tha Ton.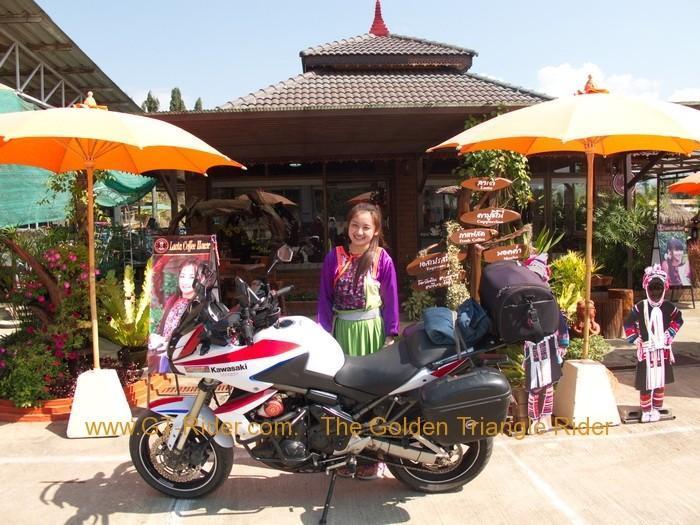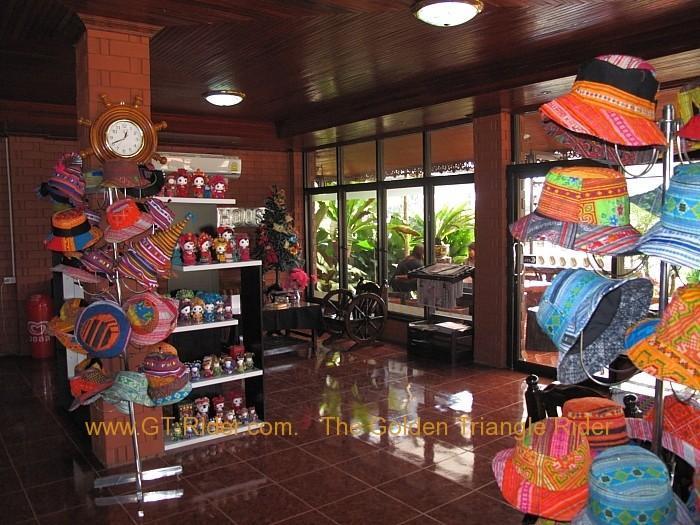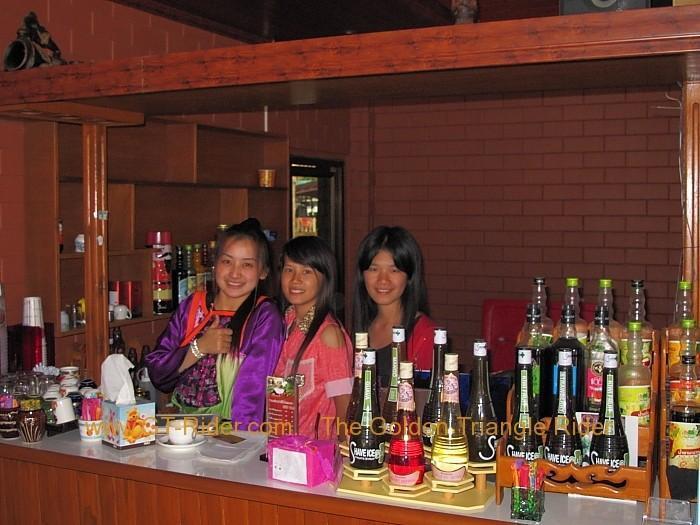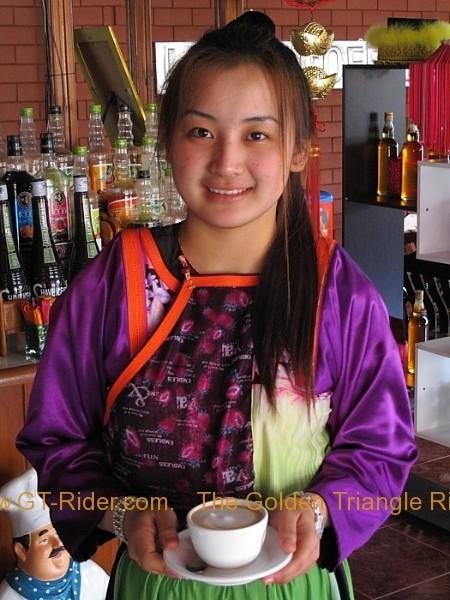 and THE MAN HIMSELF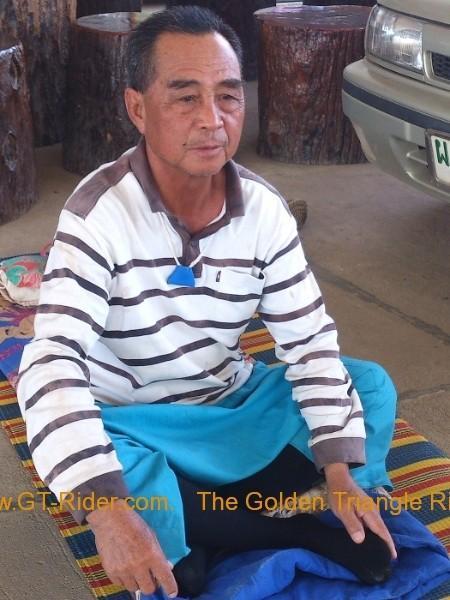 as happy & relaxed as can be in his petrol station, adjoining Lao Ta's Coffee.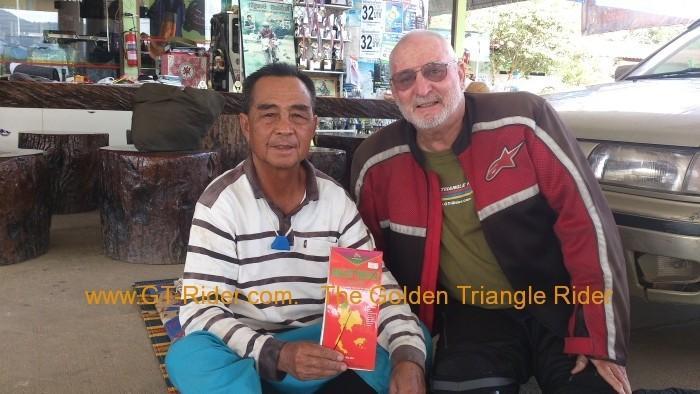 it must be 25 years since I've met the man.
In those days his Lisu guesthouse was famous as an overnight stay in a then remote Lisu hill tribe village.
And my memories were of all the Lisu guys sitting around, playing cards & drinking with their automatic weapons right by their side.
Lao Ta is an amazing guy, & there should be a movie about him, such has been his colourful life.
Last edited: