Me and rexy lined up a day trip out of luang nam tha, we decided to head down route 13 to na mor and cut across west to nale, seeming as none of us had ridden this road before we thought give it a try.
The 25kms south of the boten junction is a cesspit of construction and broken road.
thankfully the trail was alright although as rex said its in a bit too good a condition for the liking of most off-roaders!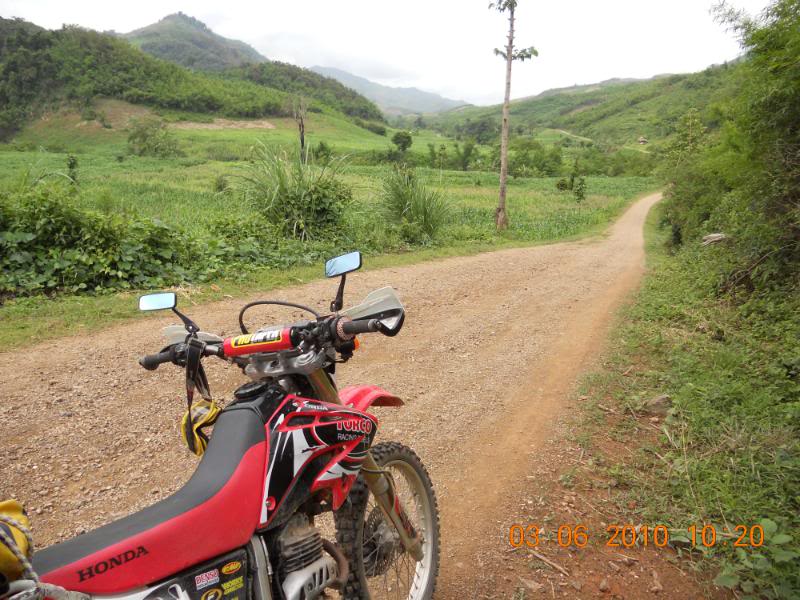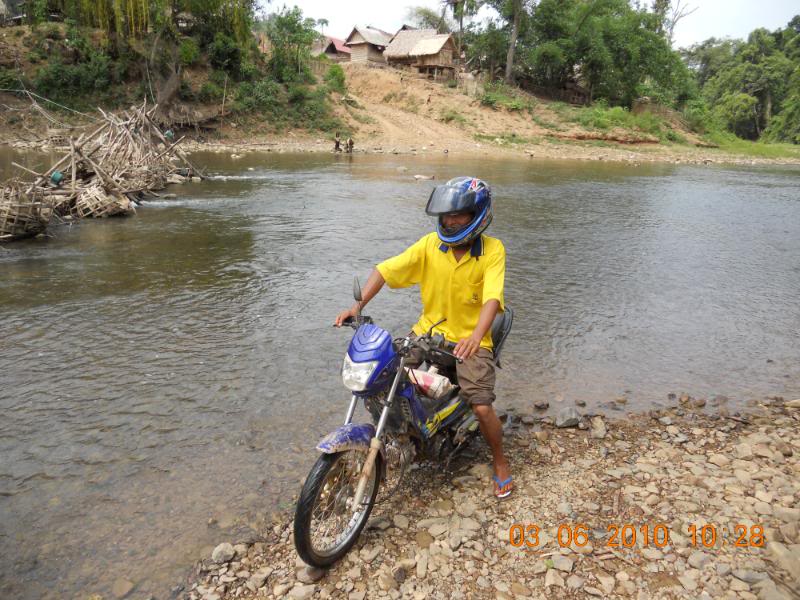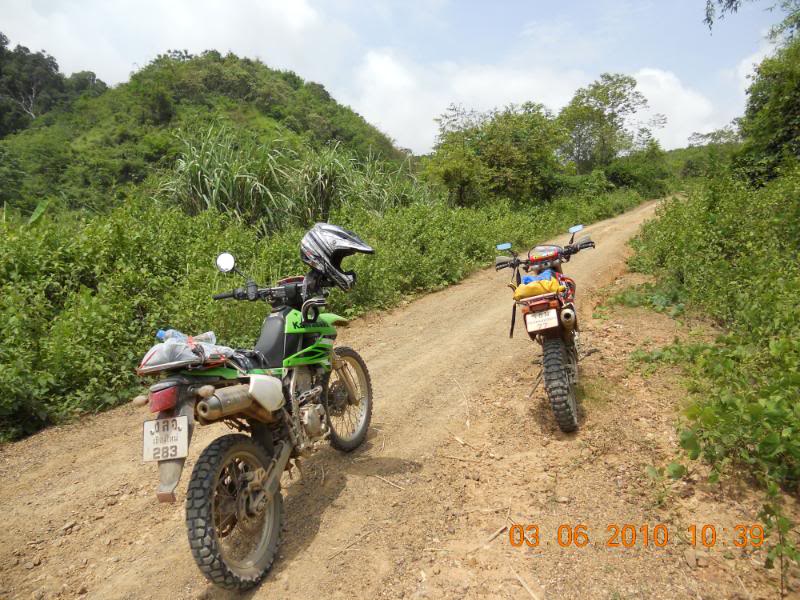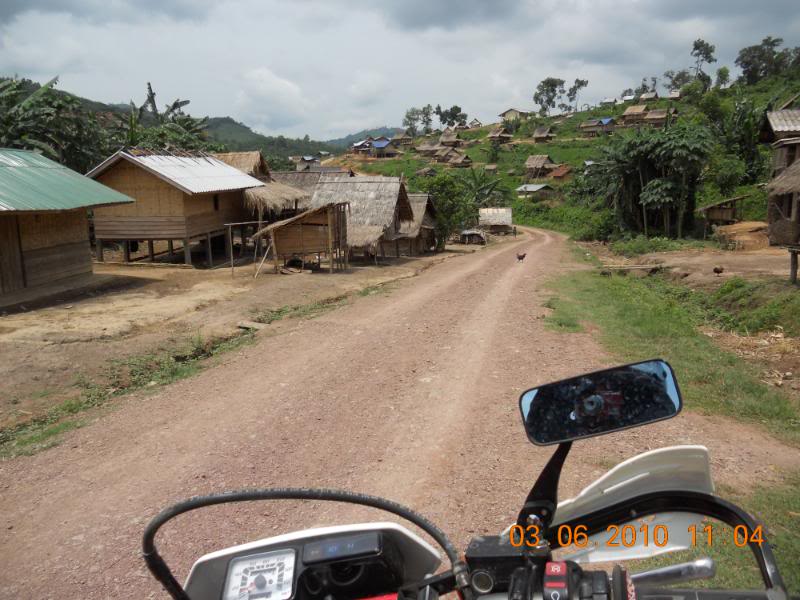 Arriving in Nale it was a typical banquet of pho and assorted crisps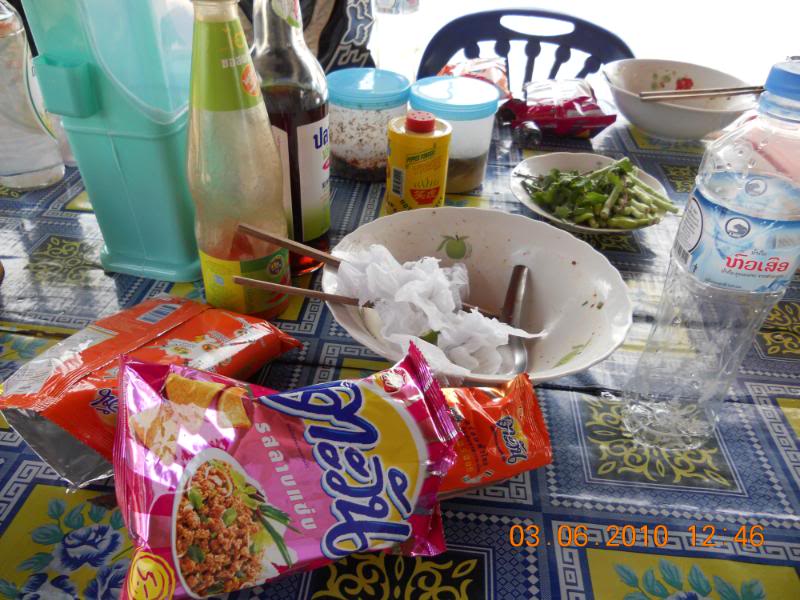 We then headed west to vieng phukha although to my horror the track is now in "good" condition with most of it looking like this.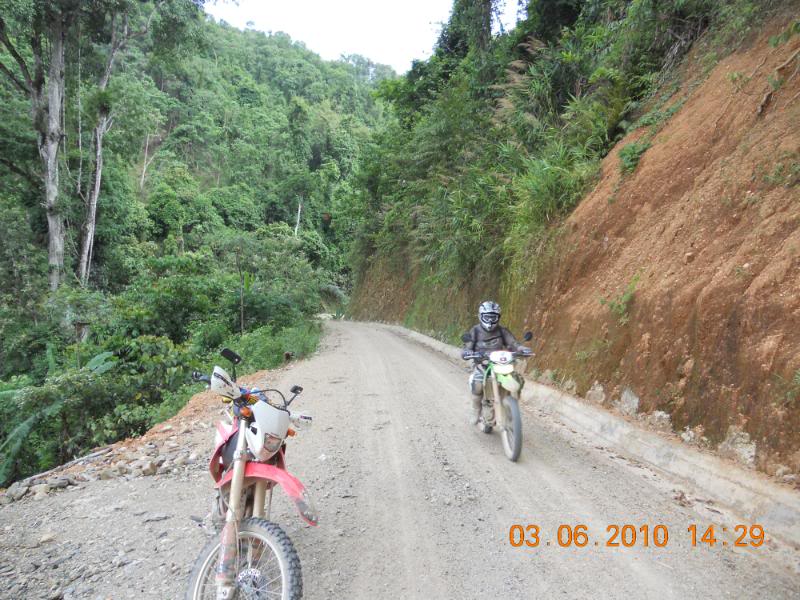 The next day rexy decided to stay on and explore the north whilst I headed down to meet the trans moto sport wrecking crew who were heading to pak beng that night. I rode down to nale from LNT following the river which is a pleasant enough trail if a little unexciting.
Mark had warned me about the nale- muang houn section being pretty remote. not usually a problem for a person of even average mechanical skills but for me with absolutely none I was wary of taking it easy and making sure i made it through.
The first half of the trail is again newly graded and pretty boring, but the southern half is slightly better and i took a few photos here..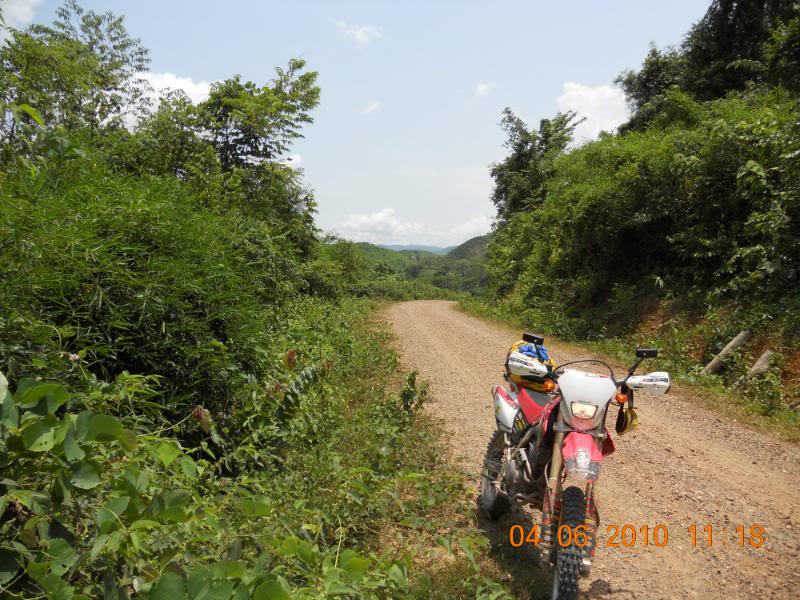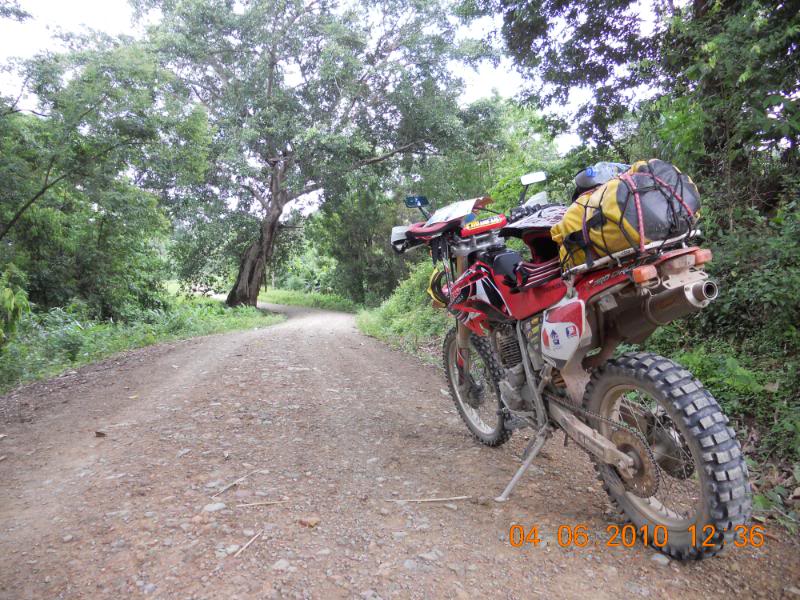 Met these kids in the middle of nowhere, they werent shy and I was able to converse with them and take a few snaps without them freaking out and running for the hills..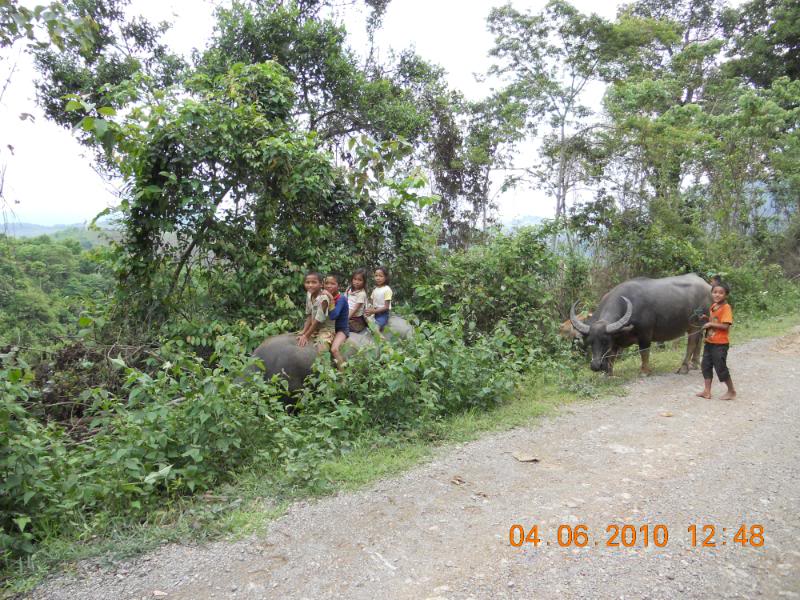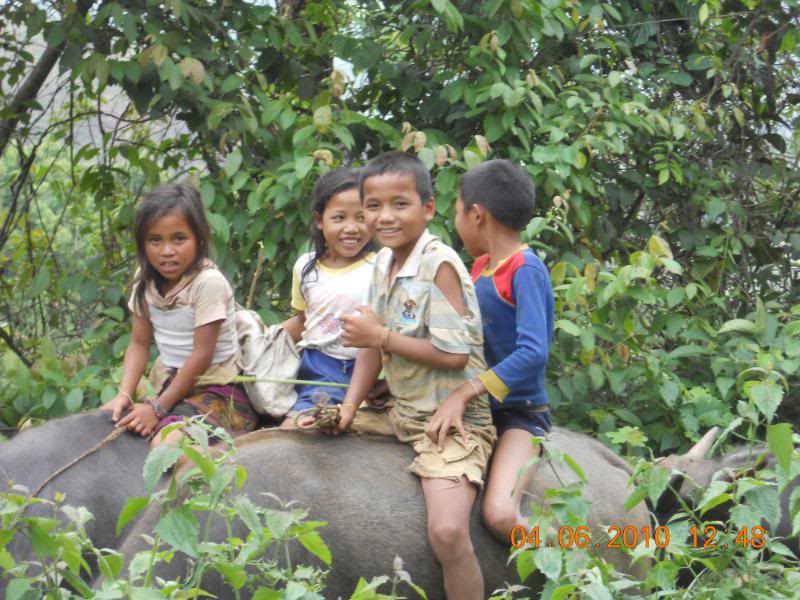 Further along the trail the views open up superbly to the valley and civilisation down below..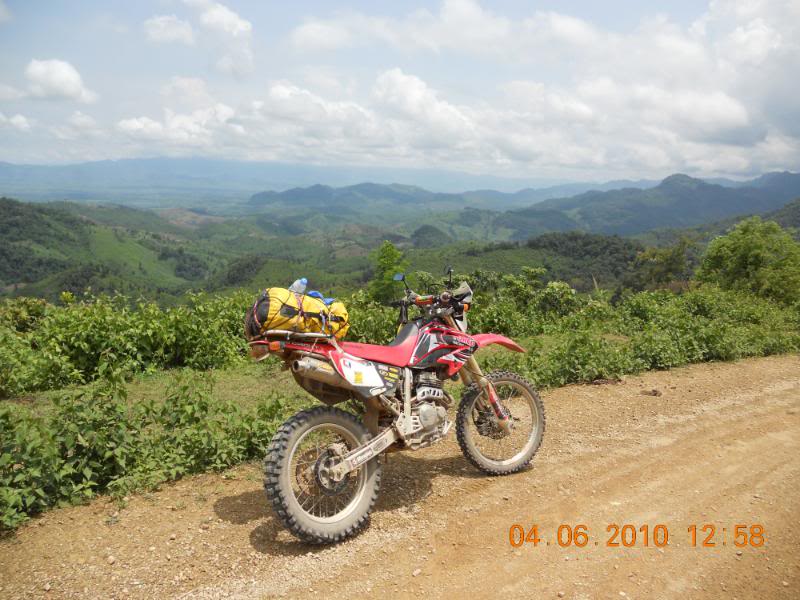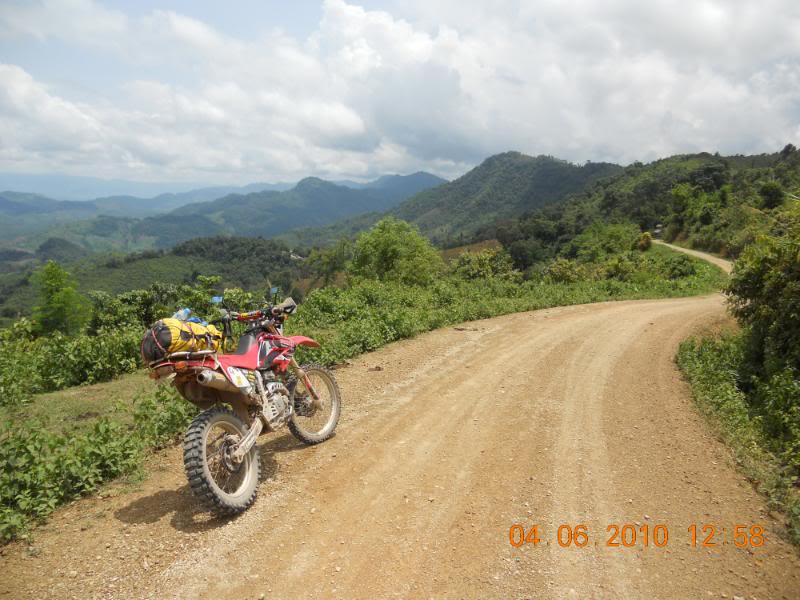 Back down on the highway seems the ole hammer and sickle are alive and well, Chavez would be proud!!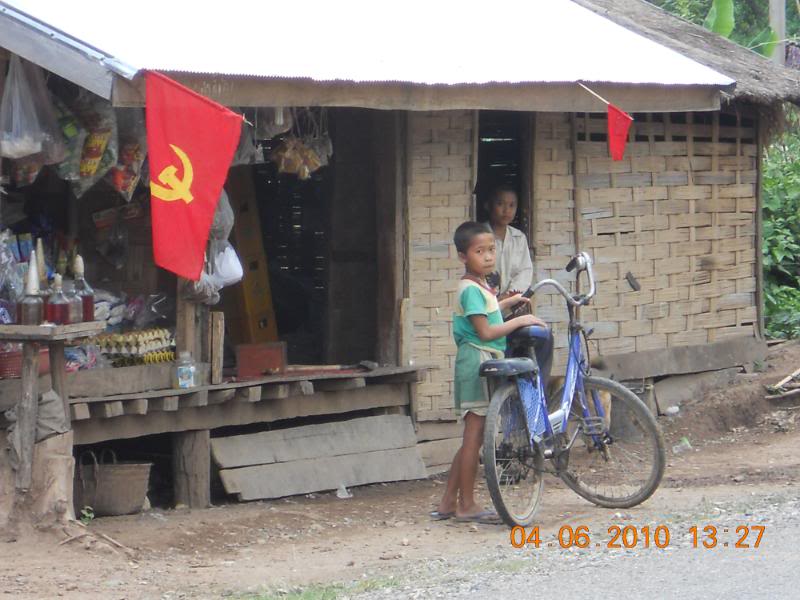 I roll into Pak beng, have a larb moo and a beer and wait for these handsome bastards who finally turn up. Here we are the following morning leaving for luang prabang...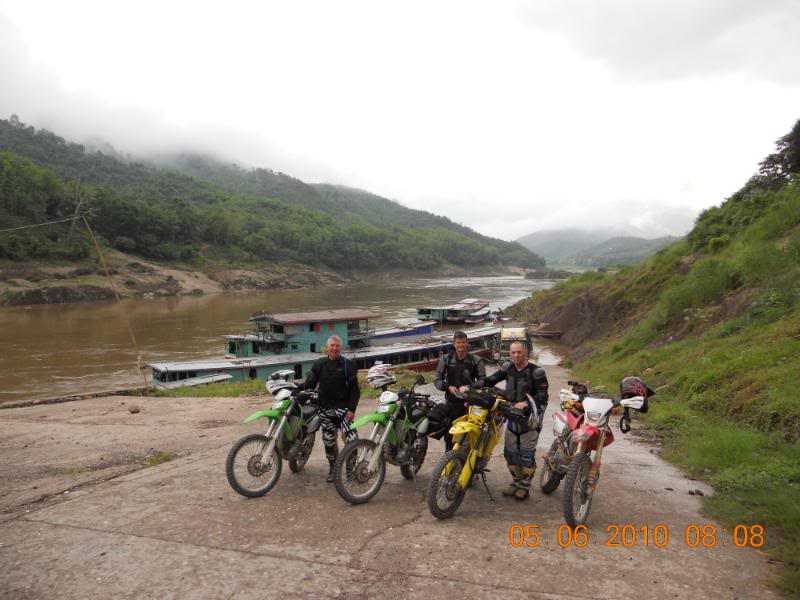 Cheers.