ith a few days in hand, decided to give Laos a go.
Rode though the morning to HatYai and made it to the train station.
Paid to have the bike loaded onto the train. A bit scary, with guys manhandling the bike.
I thought they were going to drop the bike for sure.
The train was the express to Bangkok but I decided to get off at Ratchaburi - didnt fancy navigating the Bangkok trafffic.
If I thought loading the bike was scay getting it off was worse. It was precarious situation considering the platform to the train was taller than the R1 itself.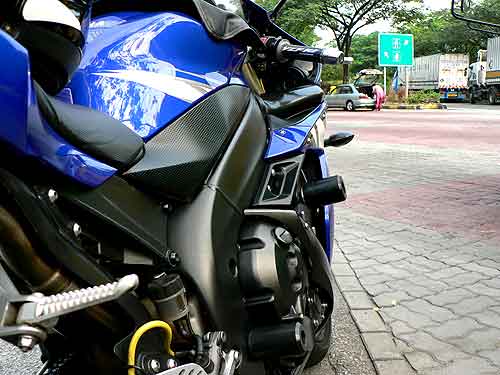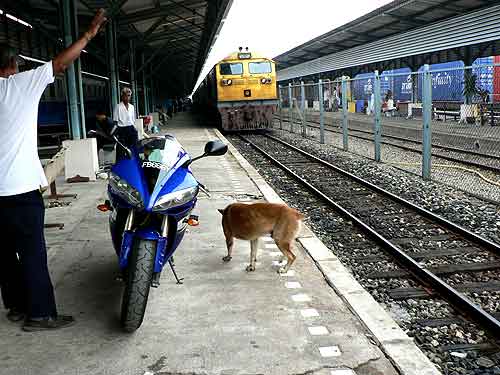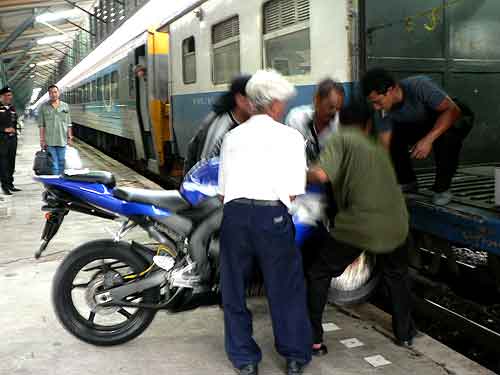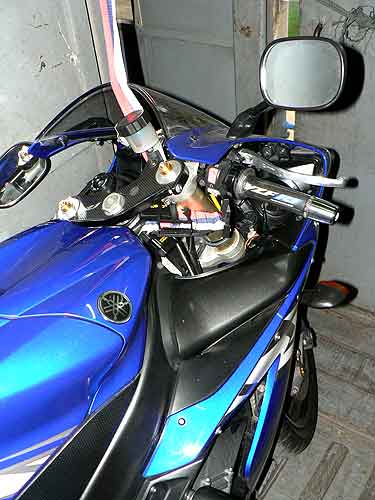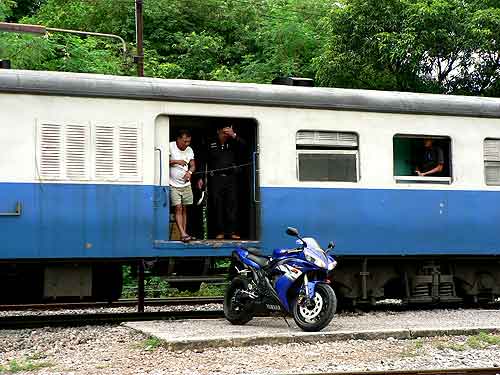 After that it was by side roads to Phitsanulok. The next day we headed west by the mountain passes, then north through Loei before we hit the Mekong which we followed for 200km to Nong Khai.
The road through the Loei was brilliant - cool with lots of corners. Route 211 along the Mekong was horrible, broken and potholed.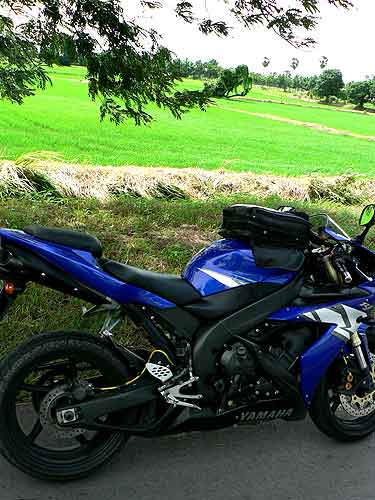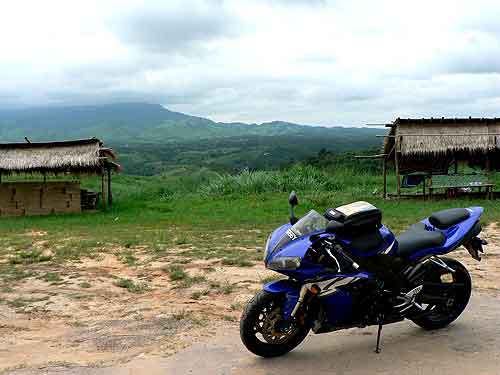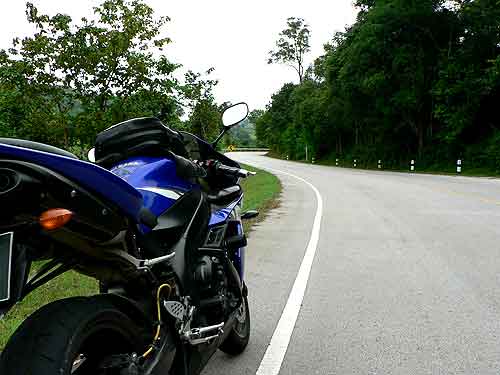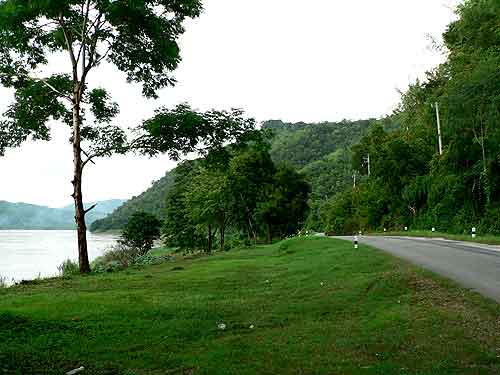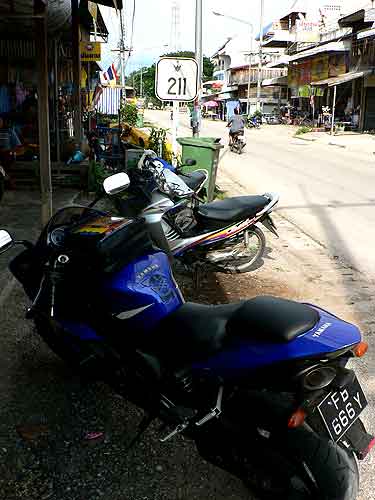 >