One of the results of the curfew in May of 2010 was, for me, a lack of a thick head in the morning and this factor, combined with my other half having to go to a cremation on Saturday gave me the urge to go out for a ride.
Now my handle may be a little misleading, Bigal, as I am not exaxtly tall, the Big bit I think, refers to my girth which is disproportionatly large
So, being short and heavy, it is appropriate that I ride a short and heavy bike. I would also admit to being less technically accomplished than many of the members of this forum so for me a nice easy ride taking in the view is much more enjoyable than steep and twisty on / off road tracks. If there was a section for "fat old slow bikers wanting to ride " ( :lol: ) around chiangmai I would certainly have signed up.
I wanted to acheive a couple of other things too on the ride, firstly, back to the fat bit, I carry quite a bit of it and I do get significant but ache when in the saddle, despite having one of the best and most comfortable seats I know.
(what I had here was a photo of the bike seat but for some reason photobucket keeps saying it is a video but not a photobucket video, how strange any ideas anyone?)
So I have invested in one of these "Airhawk" seat cushons to try and minimise the problem. Secondly I have one of these toys made by Garmin.
[photobucket:hhctmuml]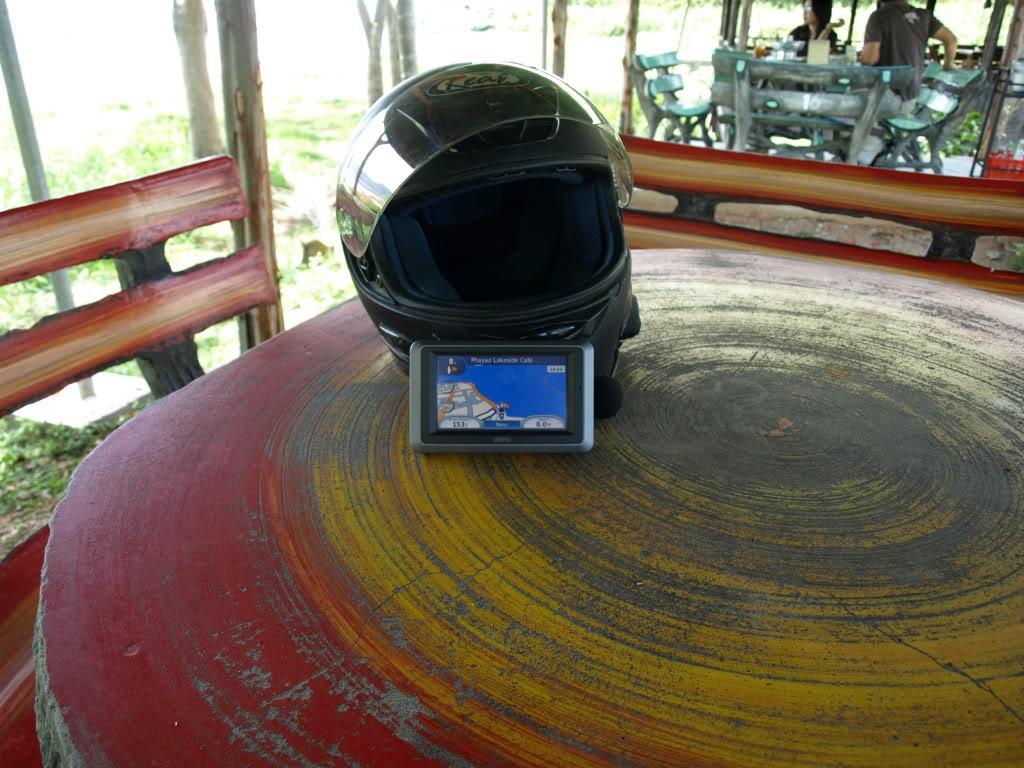 /photobucket]
It includes a handy feature that allows you to set the distance you can travel on a full gas tank with a correcponding alert to advise you it is getting time to gas up again. OK the bike has a fuel gauge but the Garmin will also then display the nearest Gas stations which may be handy. (Once again the image seems to have vanished, very strange, sorry all and the bike seat one that says it is a video which it isn't doesn't seem to delete, how interesting)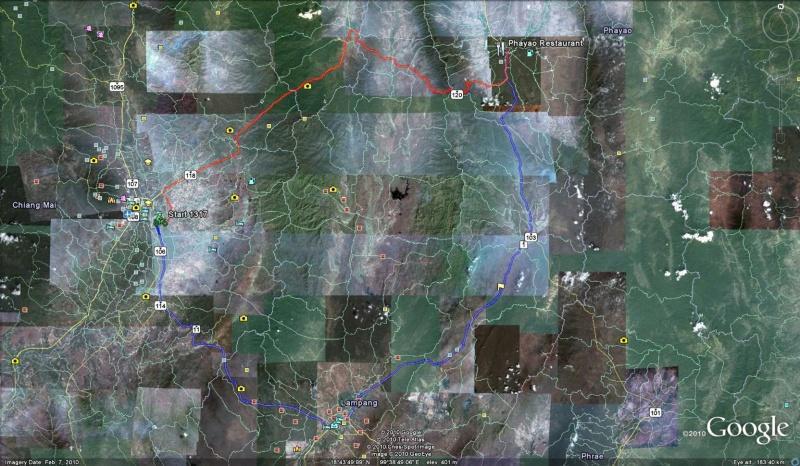 So despite getting out of bed at 7am by the time all the home arrangements had been made it was 10.30am by the time I left, turning left from the moobaan and then left again onto the 2nd ringroad then joioning the 11 for the all important filling of the gas tank pulling in to the gas station I got the response "mei mee benzeen" bugger, so off to the next service and thankfully they were still selling real petrol not the diluted stuff. the gasahol only services are increasing in number markedly now and I for one am still not sure about the facts on using the stuff, not performance but such things as seals etc as for benzeen 95, haven't seen it for months.
Gassed up with the sat nav set it was down the 11 which I don't find that enjoyable until you pass Lamphun, after that the traffic reduces as do the number of people shooting out from the side of the road apparently oblivious to your presence.
Over the hills I called into the Elephant centre for a bit of a look. I didn't go into the park, that is for later, it was just one of those things that I had passed many times but never turned in so I decided to take a peek.
[photobucket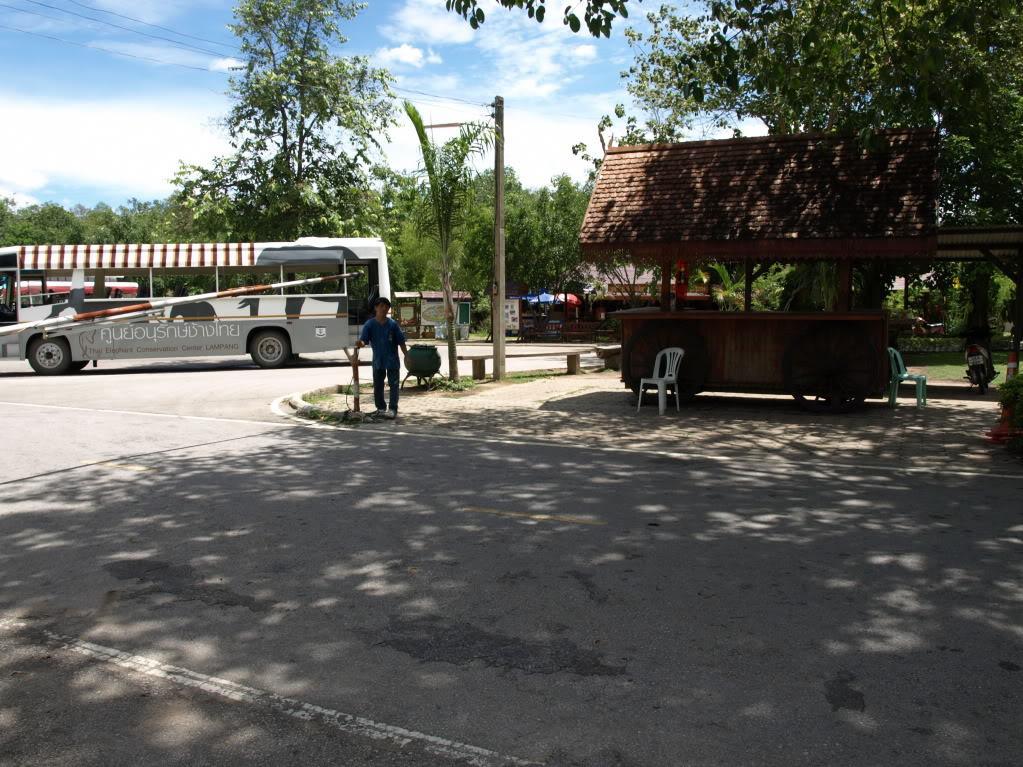 [/photobucket:hhctmuml]
Straight down to Lampang and take a left and it is back north on the 1. Once you have cleared Lampang the 1 is quite interesting with some roadside stalls and pineapples galore, I really must remember to take a bag to carry some in next time. Even on this route there are some nice hills and things to look at.
[photobucket]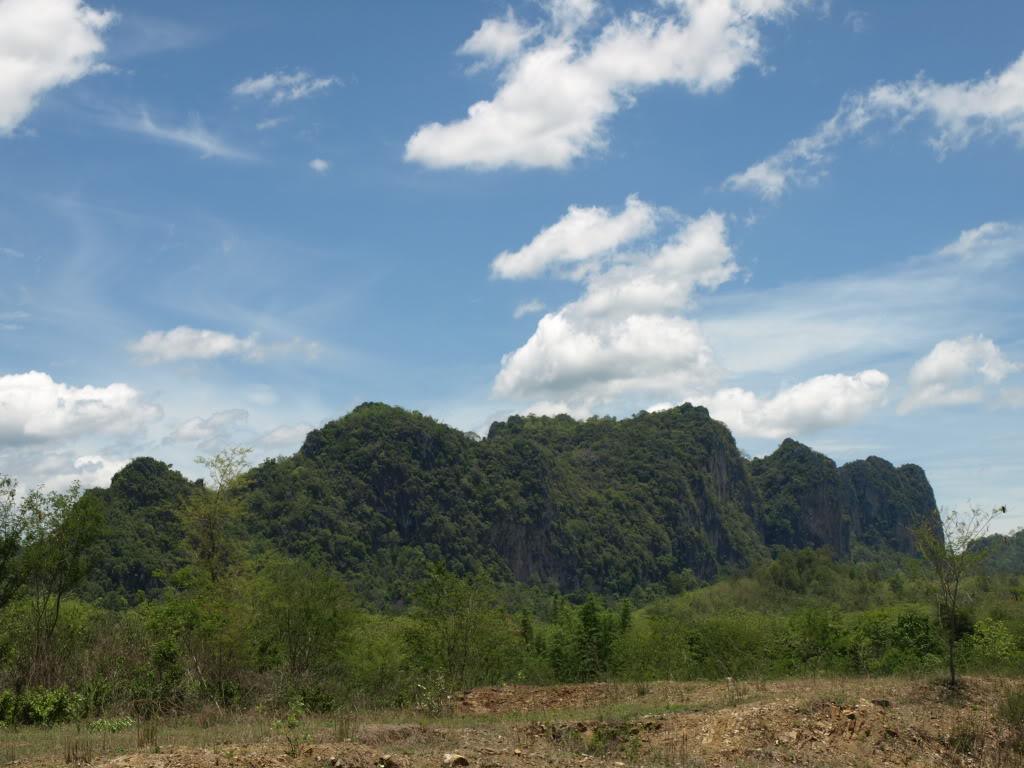 /photobucket]
Arrive at Phayao and by the lake there is a restaurant that I like, it has an old riverboat by it.
[photobucket]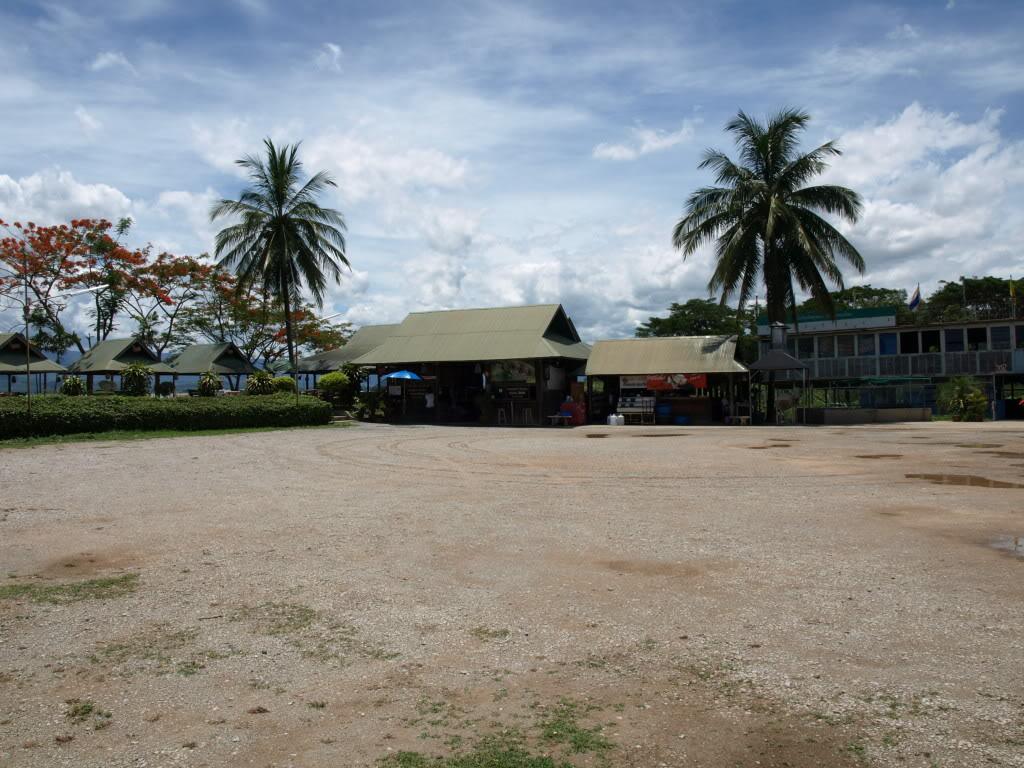 /photobucket]
the good thing is they have some fresh prawns
[photobucket]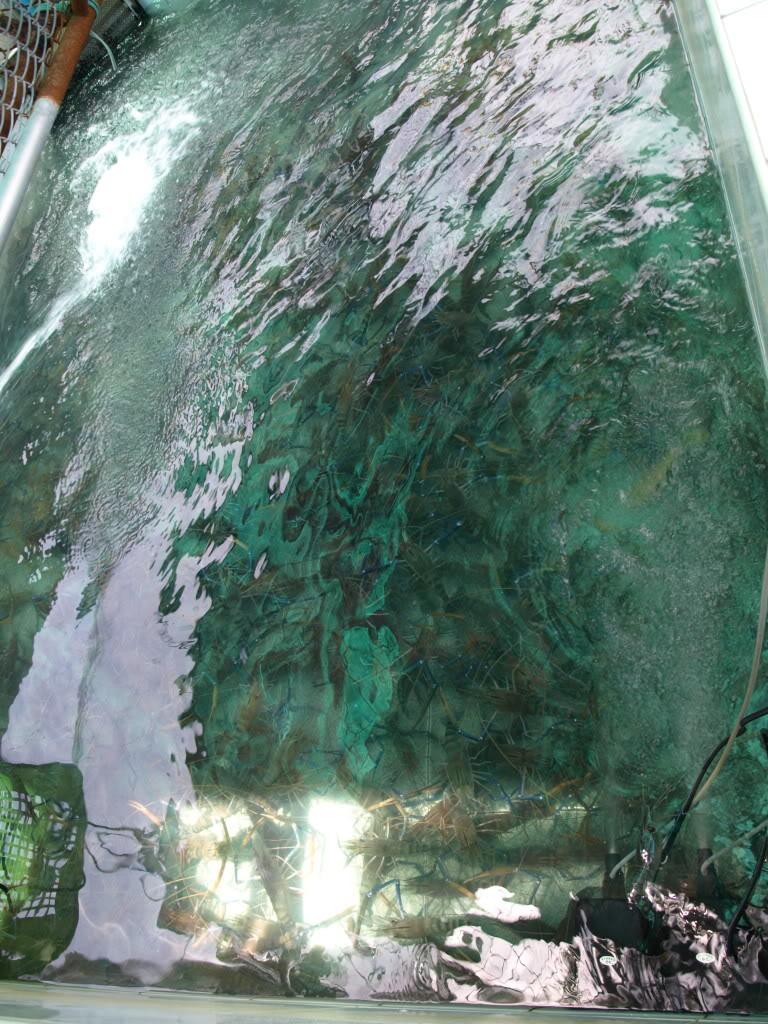 /photobucket]
which BBQ rather well
[photobucket]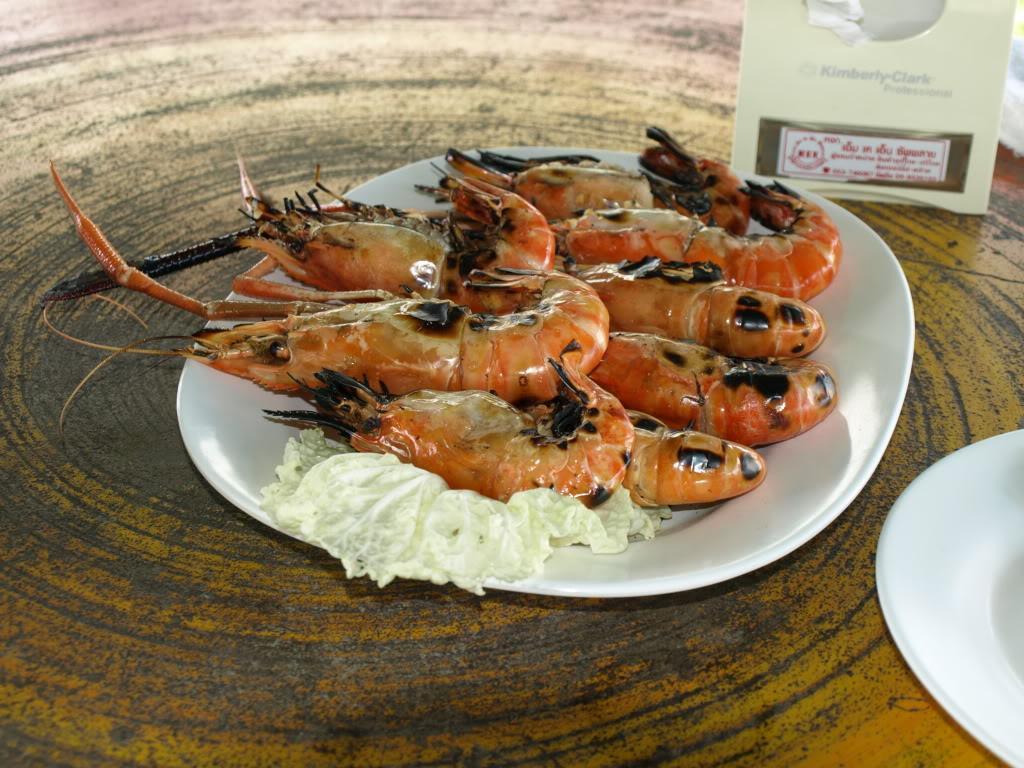 /photobucket]
And I love the view.
[photobucket]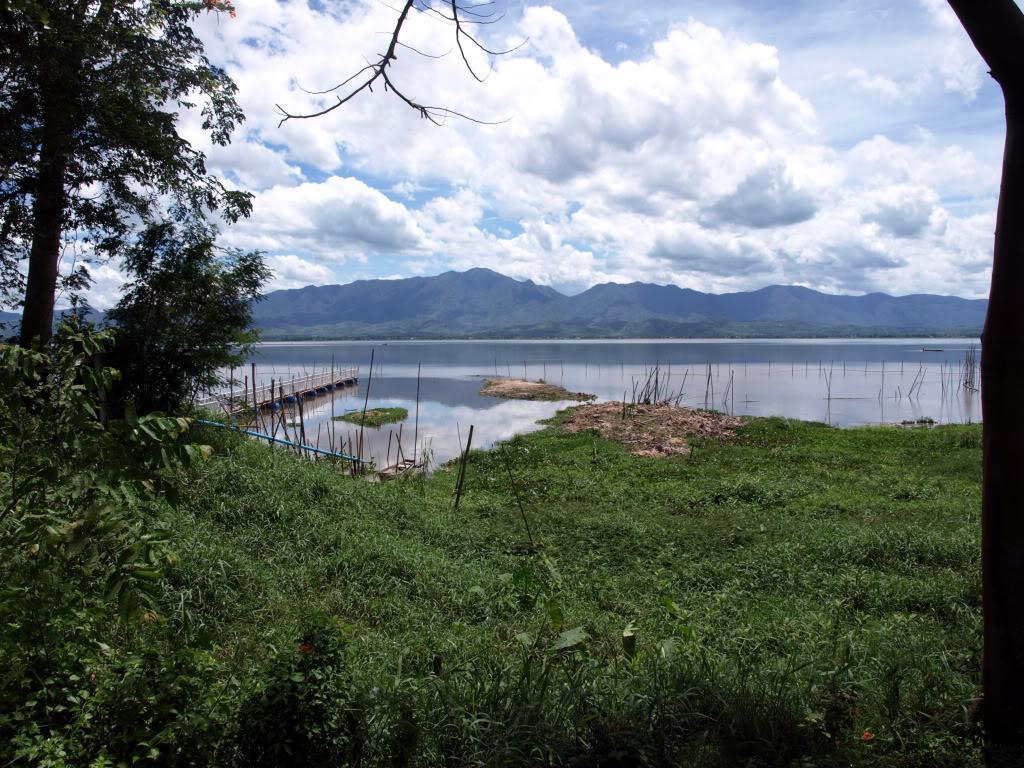 /photobucket]
I arrived just after 1pm and lunch took me until 2pm, as you can see I enjoyed the prowns
[photobucket]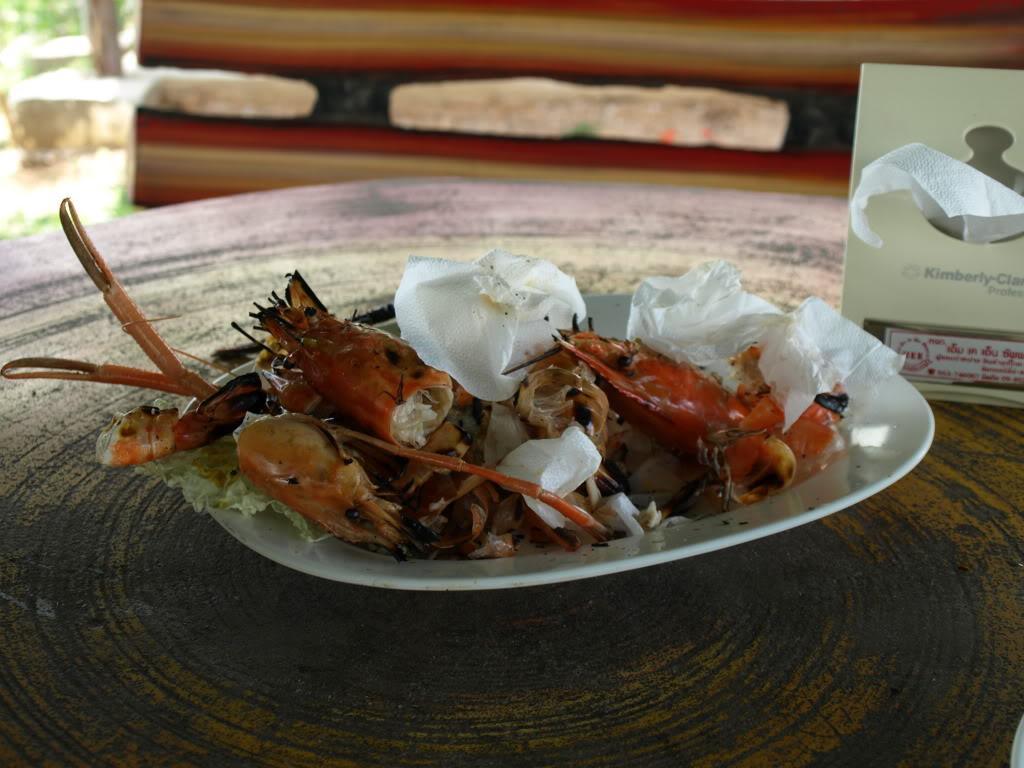 /photobucket]
And so to the return leg which involved a short southbound return trip on the 1 for 9km until the junction with the 120. The 120 is one of my favourite roads, I just really enjoy it but I travel it a lot slower than the Secret Soi video riders. South on the 118 where I take the 3rd ring road home.
Results of the butt ache experiment, a definite improvement but not total elimination, as for the gas warning on the sat nav, much improved.
All in all a really enjoyable day on a couple of the norths highways. Certainly not punishing and not exactly fast, about 2 and a half hours out and 2 hours back and an hour for lunch so if there are others who enjoy this lazy style :thumbup: