G'day All,
The riders.
Chris (Steve C Canyon) and Brian Moto-Mania
January 5th 2016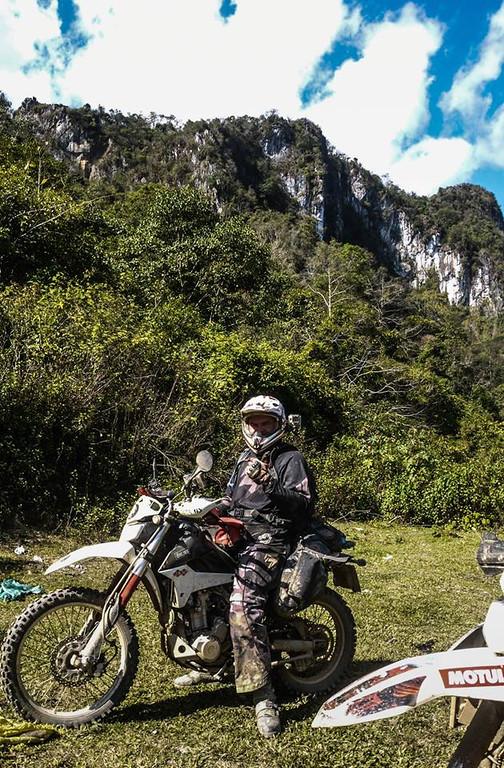 Certainly didn't expect to be starting this topic on its own.
Just finished a great five days exploring the area below Phu Chi Fa and Doi Pha Tang with Frank.
Below Phu Chi Fa - Lao side.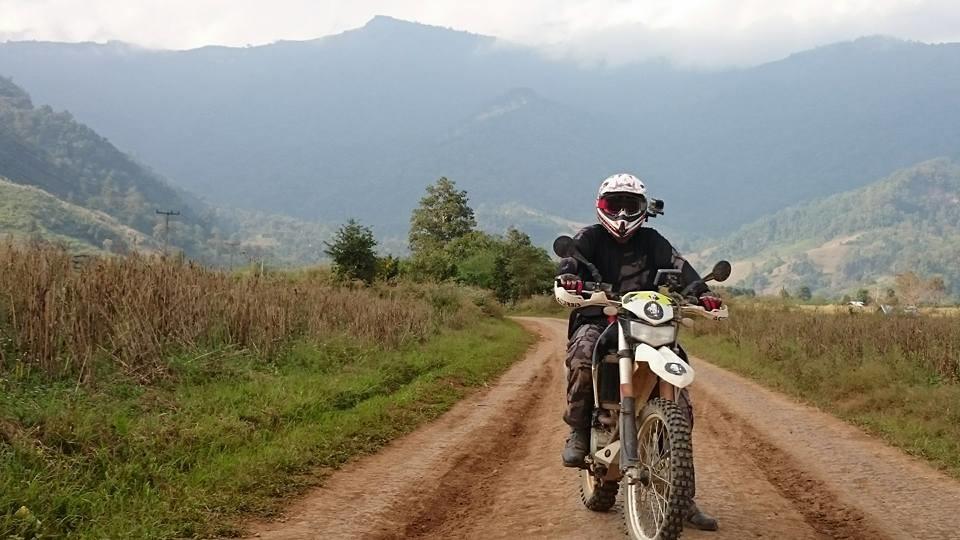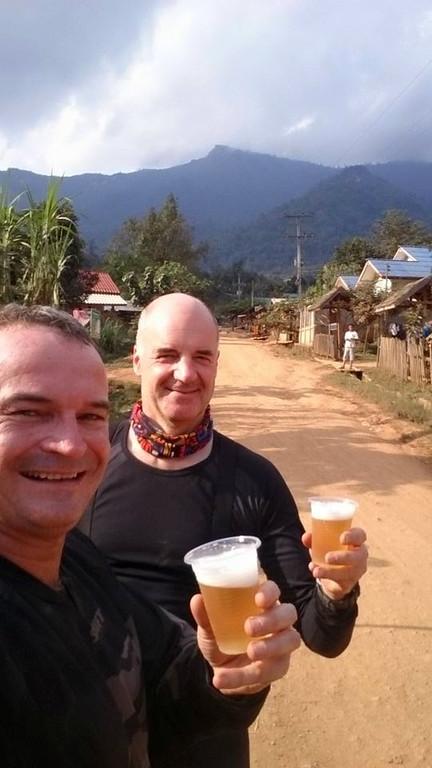 Doi Pha Tang - Lao side.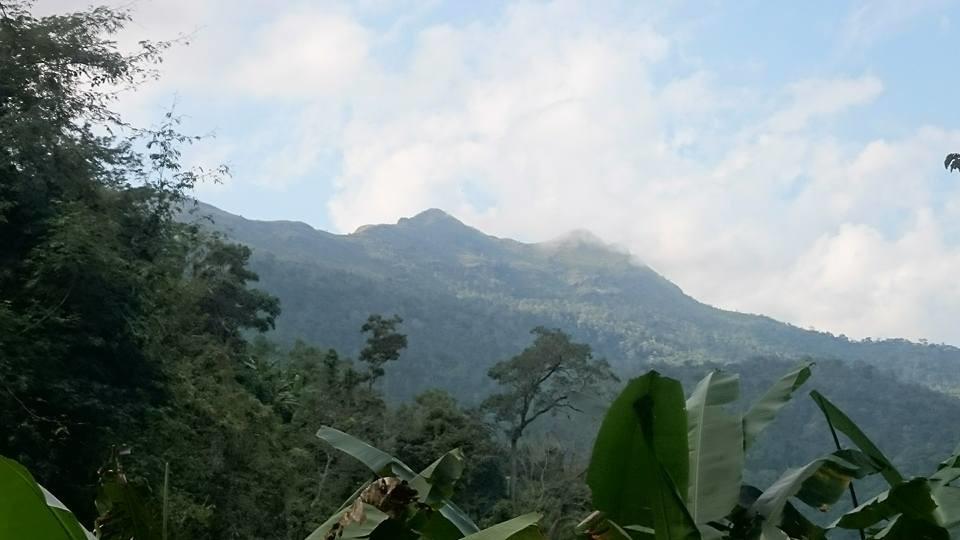 Then headed up to Luang Prabang to spend New Years with David and other friends.. Steve C Canyon. Russ.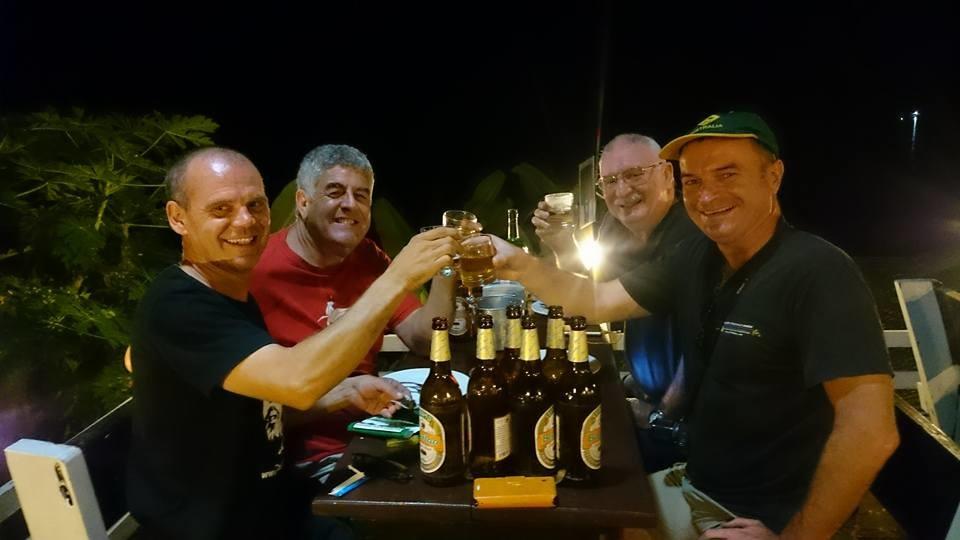 One of the last area left to visit in Laos for me is Xam Neaua and the caves in Vieng Xay.. It is quite far from Bangkok.. So decide to go this time around while I have the time to spare.
Checked with Javawa to see if he knew of any dirt tracks to Xam Neaua. Which he did and sent me the track. Then planned to take the tarmac back out.. Just so I have done it.
While in Luang Prabang I mentioned my plan to Chris (Steve C Canyon). He spoke with his Boss and was given the green light to go.
First day LPQ to Vieng Thong.. Then head up towards the Vietnam border and turn right.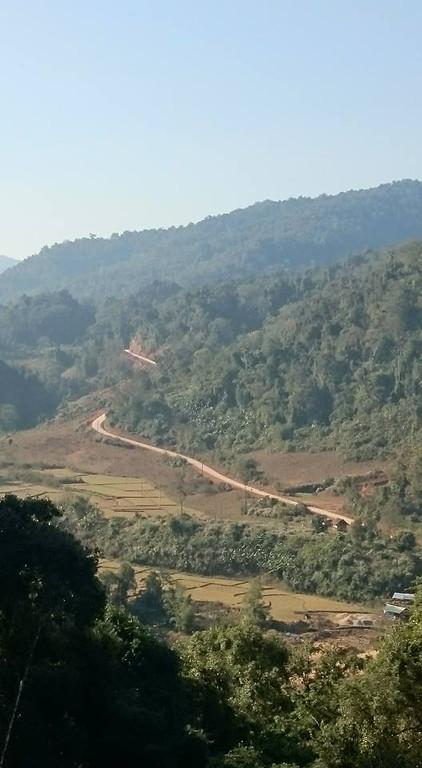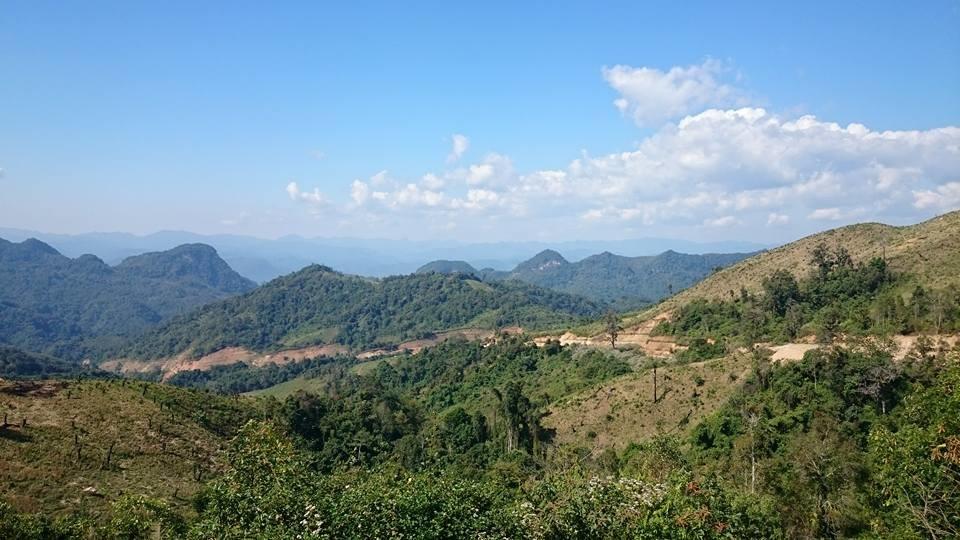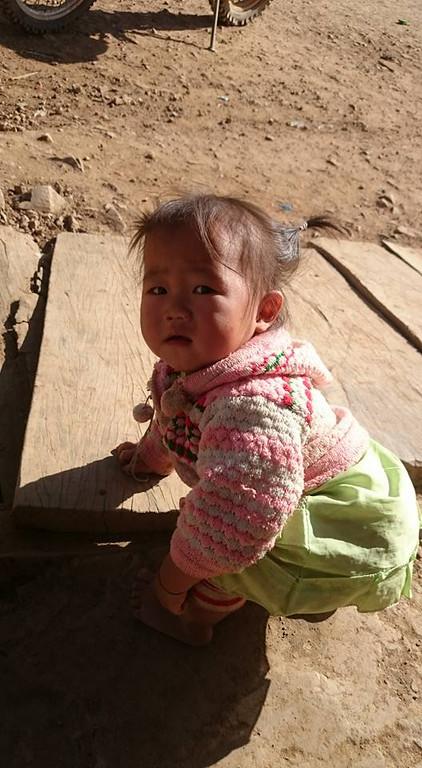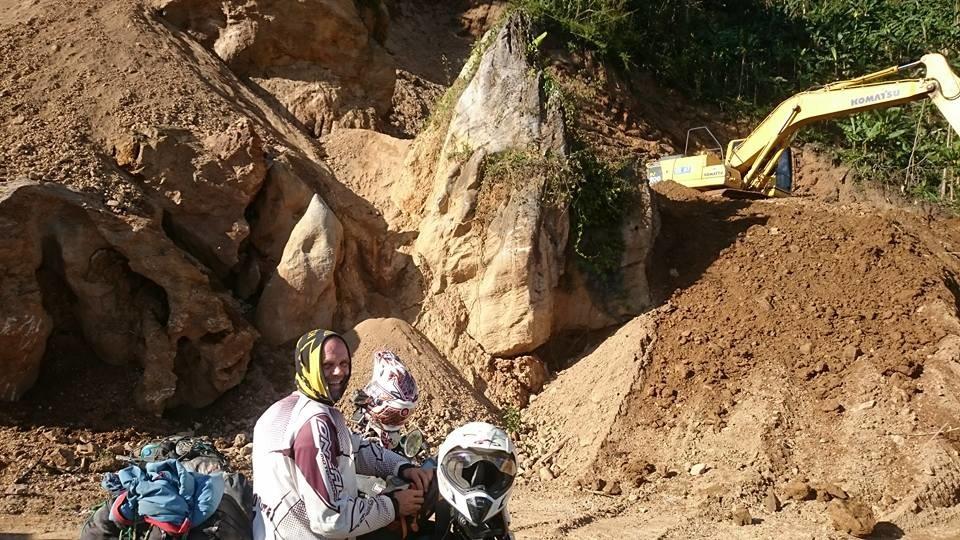 Amazing road works going on in here.. We were pretty lucky and only held up right at the end. Could have easily been held up at three different locations.
Knowing others had tried and failed. We said.. Lets give it ago.. Hopefully they just send us back. Not the treatment Robert Heikel had... Report link below.
Rainy season has now finished, so off to Laos for the holidays. Roads that were impassible a couple of months ago should be ok now........ I was on my KTM 950, and my friend Joe was on his Africa Twin. Goal was to make it up to Lima Site 85 in the northeast corner of Laos. An interesting bit of...

www.gt-rider.com
Getting closer..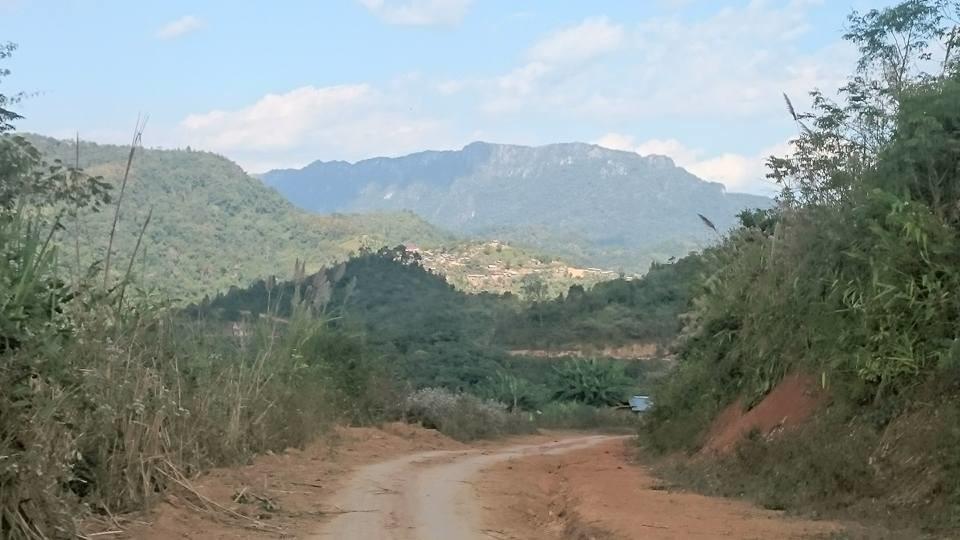 We reach the turn off to LS 85 and turn in.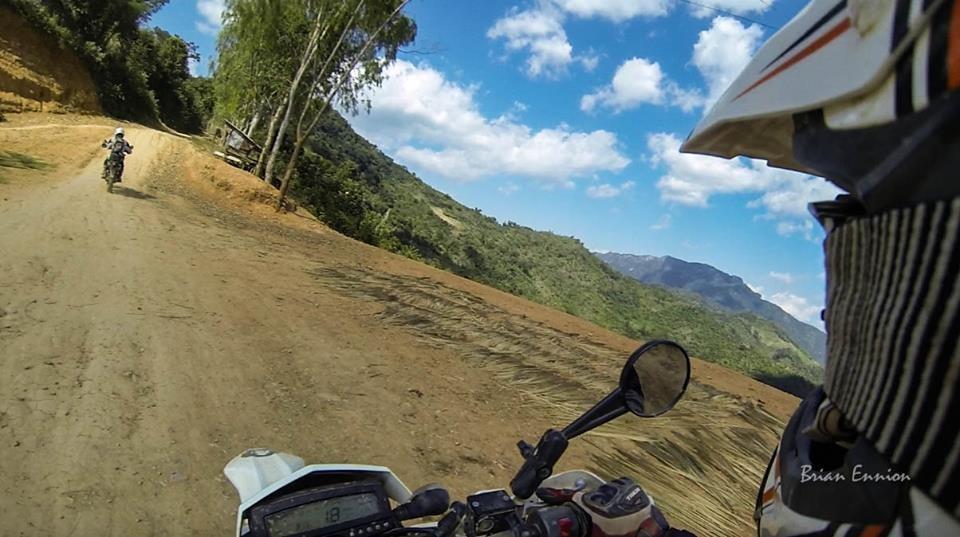 Pass the boys in green. Thinking this is promising..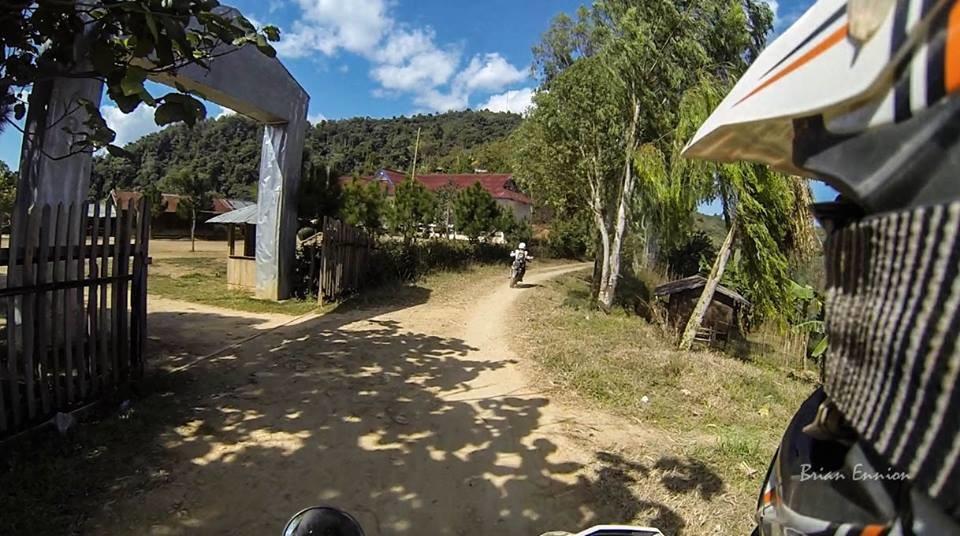 There she is and no one stopped us yet.. We are some what bemused.. Thinking.
They must be going to stop us soon.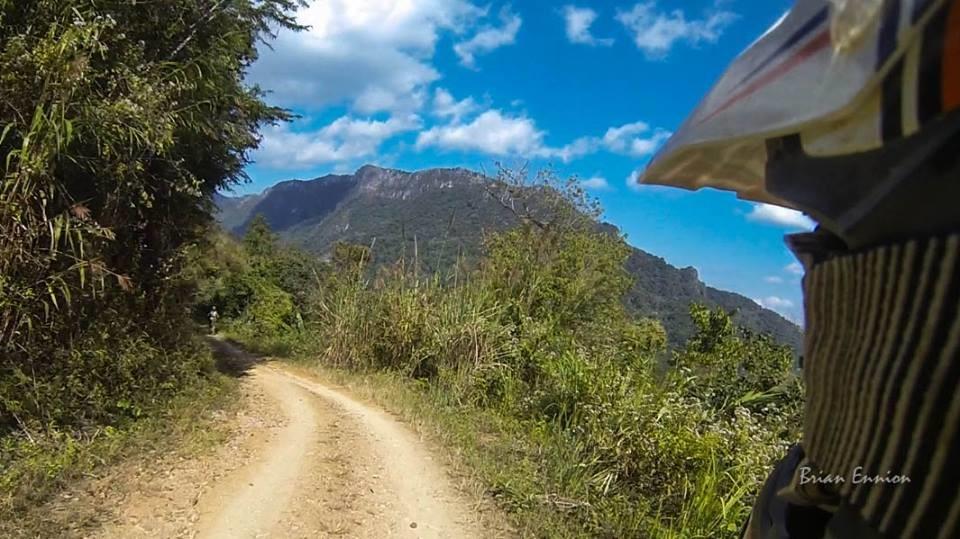 Left or right... Right.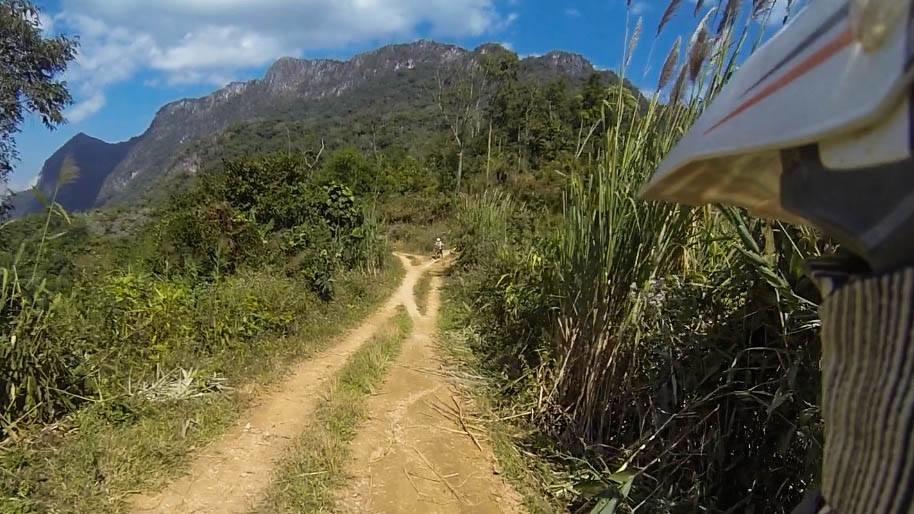 Still surprised.. We are here.. 30 metres away from the "Ladder"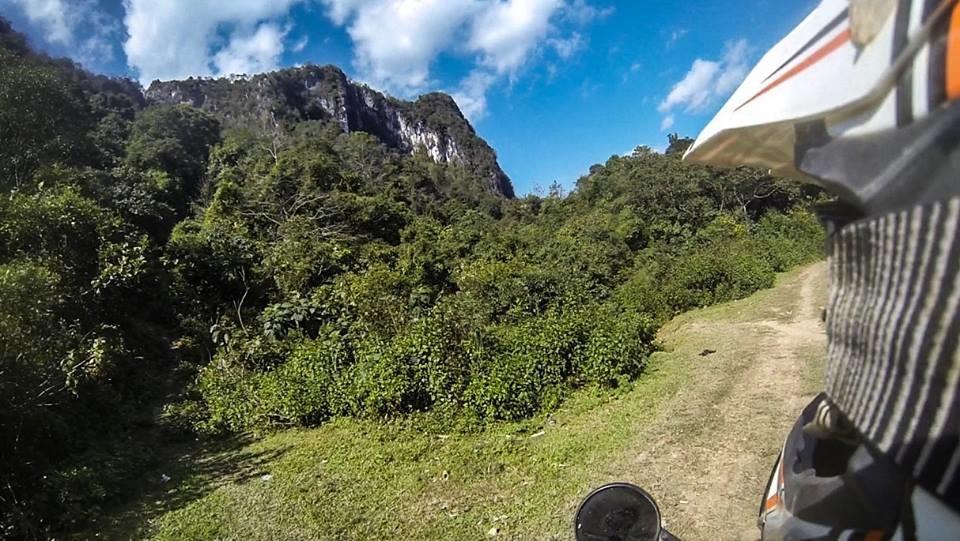 Thank you very much for this pic Chris..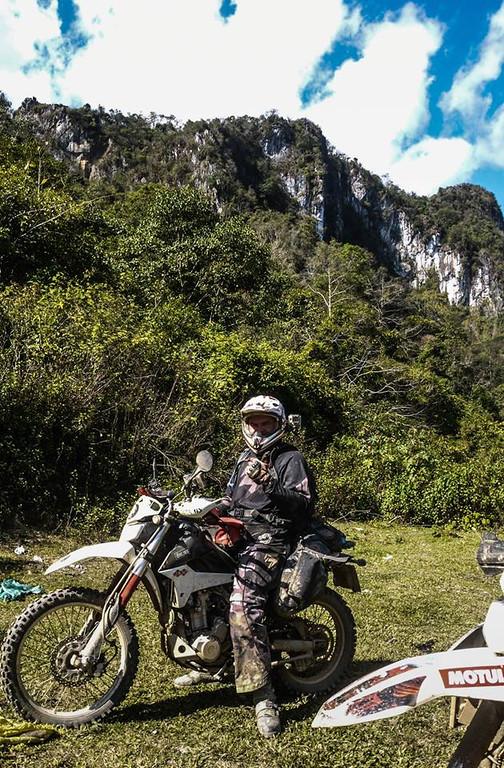 All over grown as you can see.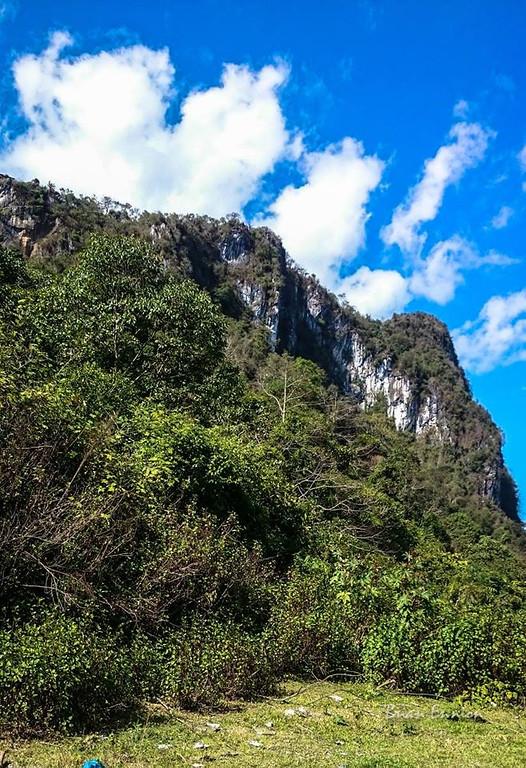 The army post on my left.. They woke up and came out to see what was happening.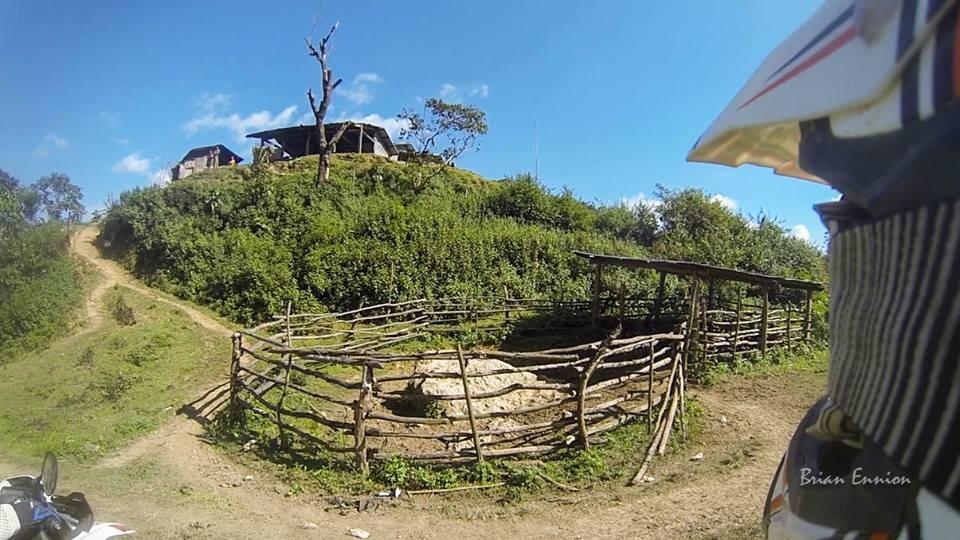 Chris asked if we can go up.. The army guy shakes his head "no"..
Chris then pointed back down the way we came.. The army guy nods "Yes"
I hadn't even got off the bike and only taken one picture.
Chris had a couple of snaps and we were heading back down the mountain,
You can see in the video I had only one glove off and put it back on pretty quick sharp.. Really didn't want to spend the day here with loads of questions etc.
Stopped for this pic on the way back down from LS 85..
The road being built to Xam Neua.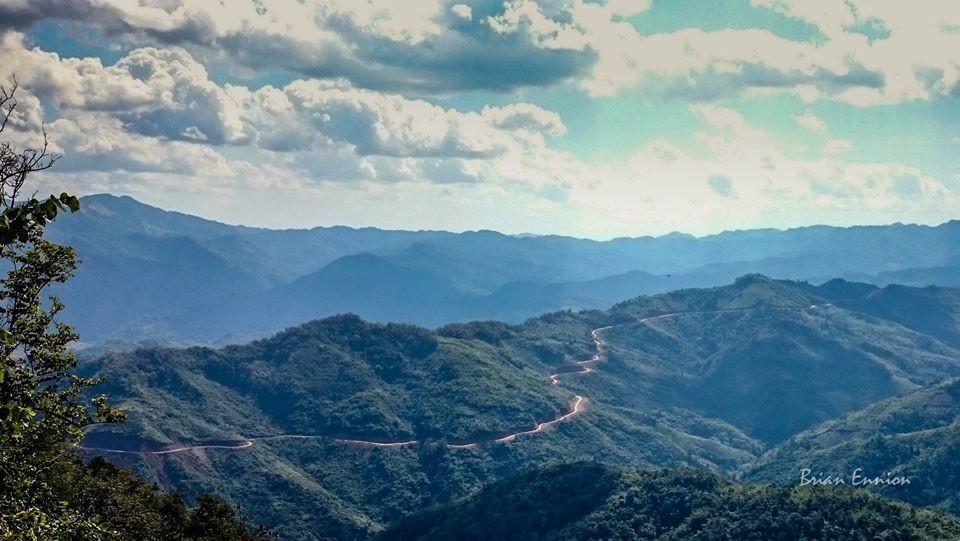 The route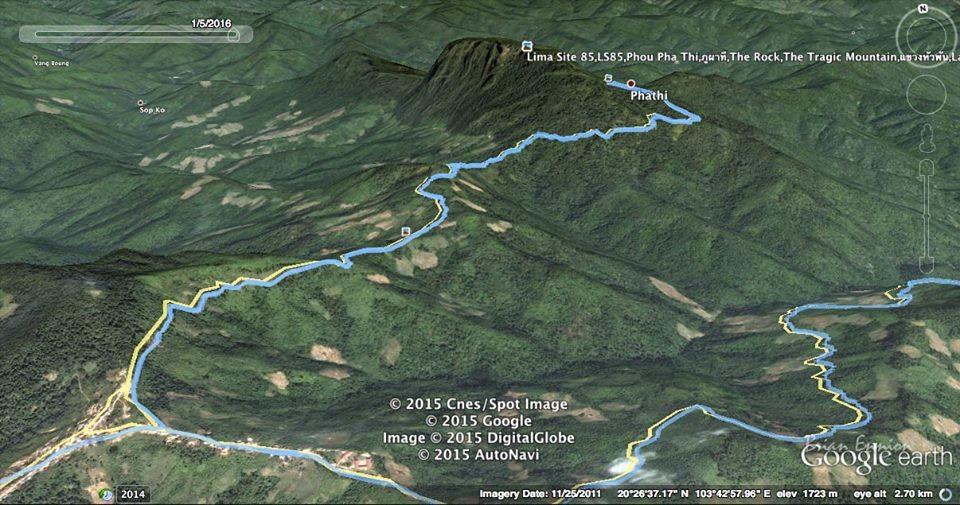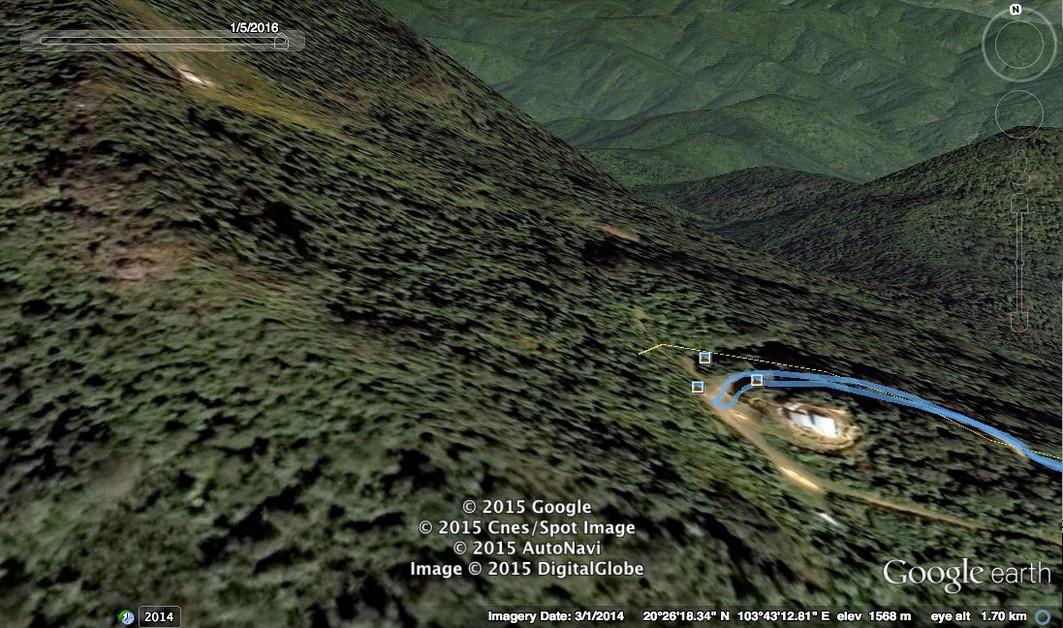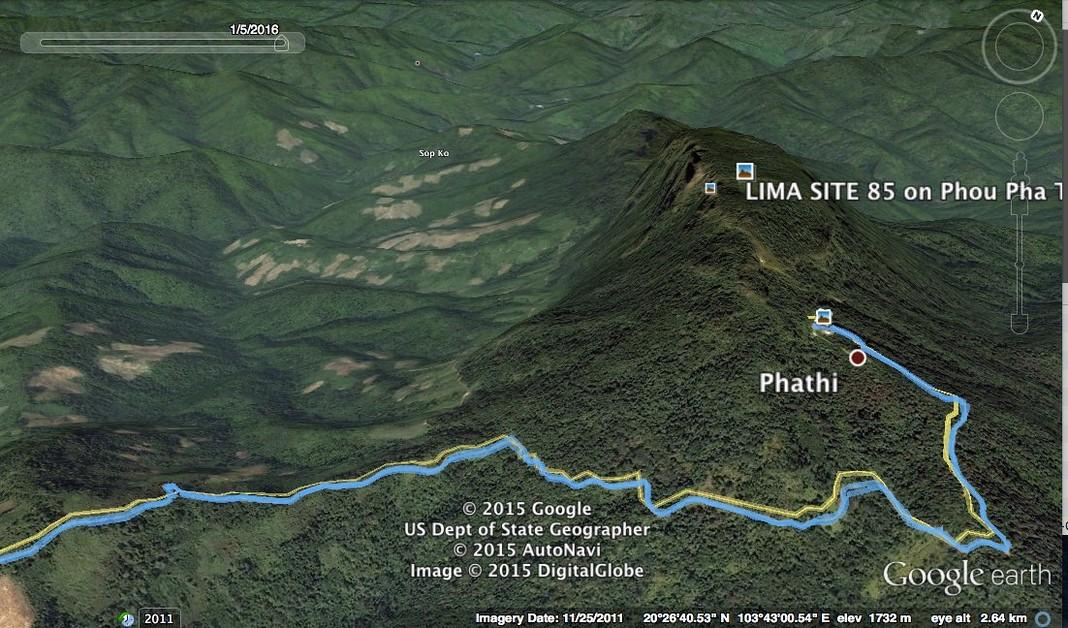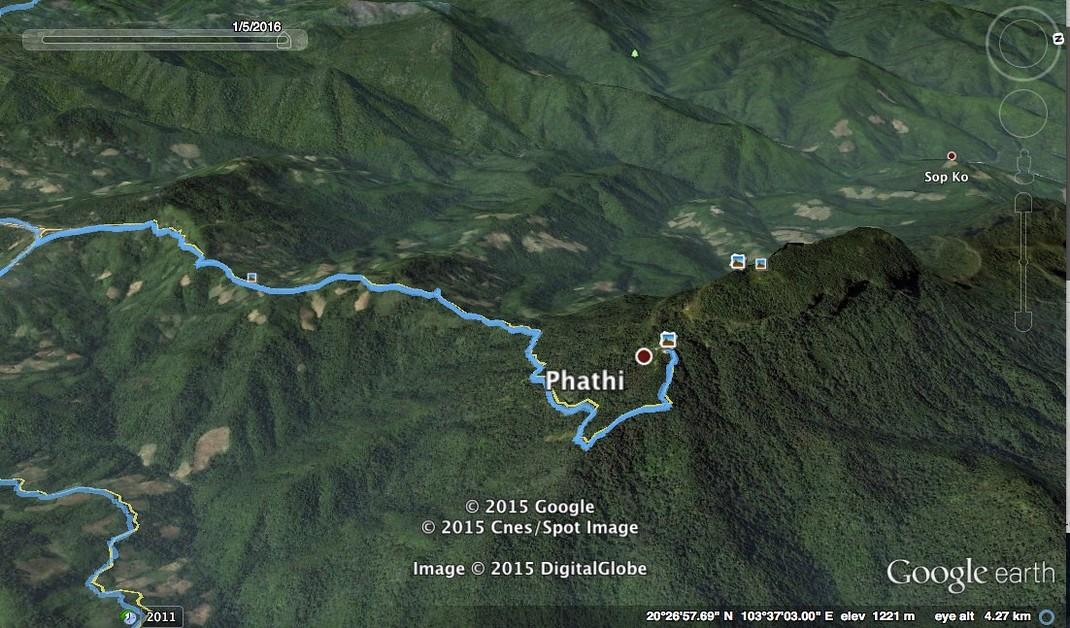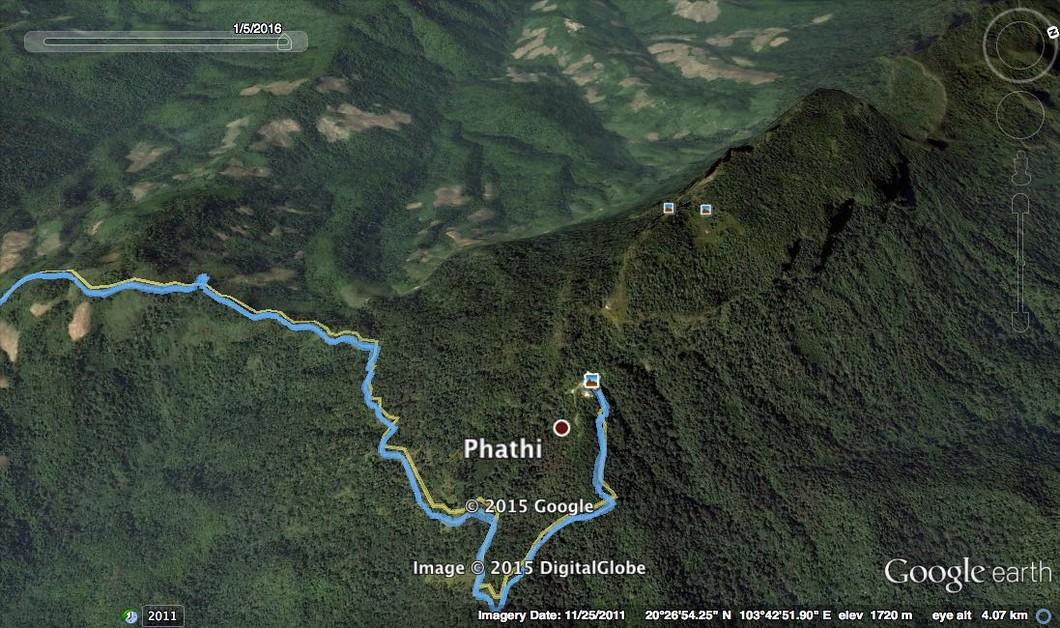 Here is a short link to LS 85 and our ride up.
More history here on LIMA SITE 85
Lima Site 85
Lima Site 85 - Wikipedia
Lima Site 85 (LS-85 alphanumeric code of the phonetic 1st letter used to conceal this covert operation)[citation needed] was a clandestine, military installation located in the Royal Kingdom of Laos guarded by the Hmong "Secret Army", the Central Intelligence Agency, and the United States Air Force used for Vietnam War covert operations against communist targets in ostensibly neutral Laos under attack by the Vietnam People's Army. Initially created for a CIA command post to support a local stronghold, the site was expanded with a 1966 TACAN area excavated on the mountaintop where a 1967 command guidance radar was added for Commando Club bombing of northern areas of North Vietnam. The site ended operations with the Battle of Lima Site 85 when most of the U.S. technicians on the mountaintop were killed, including CMSgt Richard Etchberger For his heroism and sacrifice, Etchberger received the Air Force Cross posthumously. The operation remained classified, however, and the existence of the award was not publicly acknowledged until 1998. After the declassification of LS 85 and a reevaluation of his actions, Etchberger was awarded the Medal of Honor in 2010.
Battle of Lima Site 85
Battle of Lima Site 85 - Wikipedia
"The Battle of Lima Site 85, also called Battle of Phou Pha Thi, was fought as part of a military campaign waged during the Vietnam War and Laotian Civil War by the Vietnam People's Army (VPA) (then known as NVA) and the Pathet Lao, against airmen of the United States Air Force 1st Combat Evaluation Group, elements of the Royal Laos Army, Royal Thai Border Patrol Police, and the Central Intelligence Agency-led Hmong Clandestine Army. The battle was fought on Phou Pha Thi mountain in Houaphanh Province, Laos, on 10 March 1968, and derives its name from the mountaintop where it was fought or from the designation of a 700 feet (210 m) landing strip in the valley below, and was the largest single ground combat loss of United States Air Force members during the Vietnam War.
During the Vietnam War and the Laotian Civil War, Phou Pha Thi mountain was an important strategic outpost which had served both sides at various stages of the conflict. In 1966, the United States Ambassador to Laos approved a plan by the United States Air Force (USAF) to construct a TACAN site on top of Phou Pha Thi, as at the time they lacked a navigation site with sufficient range to guide U.S. bombers towards their targets in North Vietnam. In 1967 the site was upgraded with the air-transportable all-weather AN/TSQ-81 radar bombing control system. This enabled American aircraft to bomb North Vietnam and Laos at night and in all types of weather, an operation code-named Commando Club. Despite U.S. efforts to maintain the secrecy of the installation, which included the "sheep-dipping" of the airmen involved, U.S. operations at the facility did not escape the attention of the North Vietnamese and Pathet Lao forces.
Towards the end of 1967, North Vietnamese units increased the tempo of their operations around Phou Pha Thi, and by 1968 several attacks were launched against Lima Site 85. In the final assault on 10 March 1968, elements of the VPA 41st Special Forces Battalion attacked the facility, with support from the VPA 766th Regiment and one Pathet Lao battalion. The Hmong and Thai forces that were defending the facility were overwhelmed by the combined North Vietnamese and Pathet Lao forces."
Will make this a sticky for others to add further information and successful or unsuccessful attempts to ride up..
To be honest. Not much there, a great ride up and steep and twisty in parts..
We were just happy to get down the bottom and no reception committee.
You can see in the video I look back in the mirrors after we leave.. Still thinking someone will come out and stop us.. alas they didn't this time..
Cheers
Brian
Last edited by a moderator: