Well, I'd planned on making a round trip of the Mabprachan Reservoir but to my surprise the longtail races were being held today
Here's the video so far: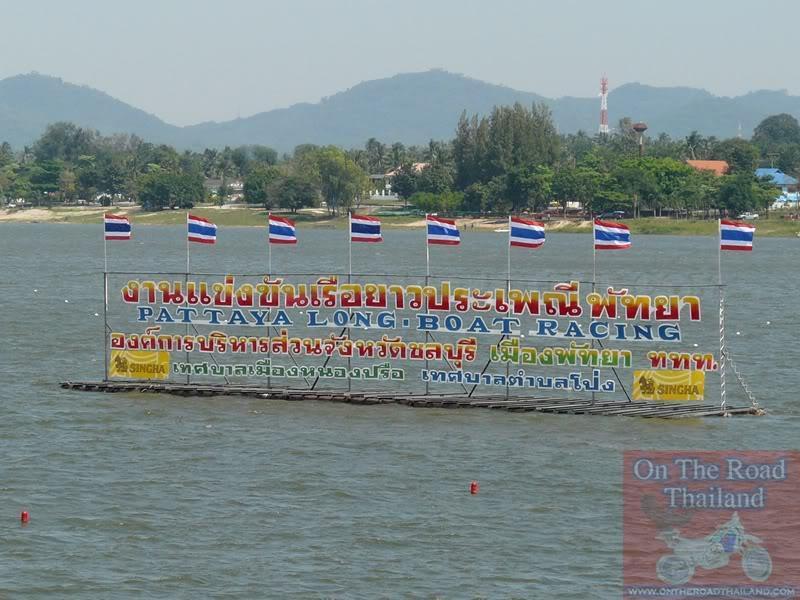 The main elevated road that runs north to south alongthe reservoir was closed to traffic, I was hoping to make this a standout feature on the video but alas it wasn't to be. Hence you get an interrupted bit where I'm just steered on through to a paddock!
To make the most of it I just went with the flow and checked out the whole scene.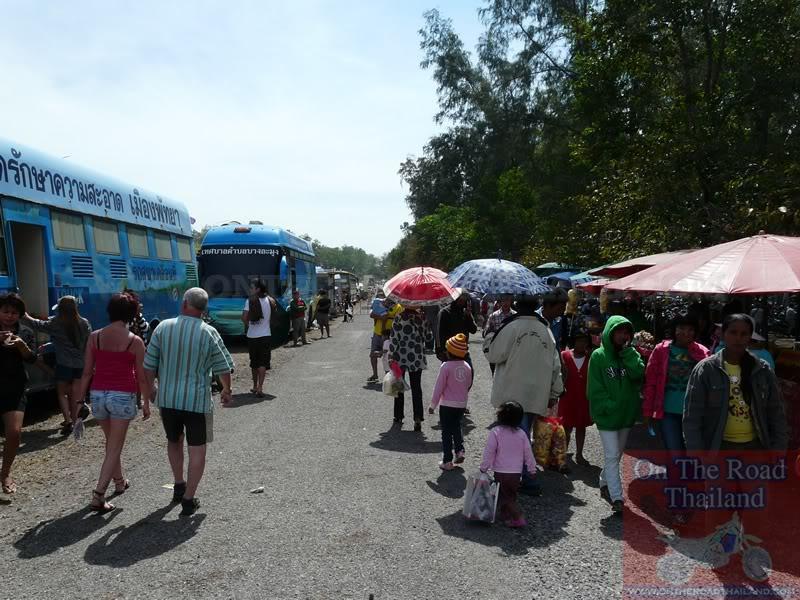 For some inexplicable reason being a bike and going to these places threatens the status quo of the car-driving expat. The number of dirty looks and cheeky stares I got was unbelievable. It's almost like they feel you're treading on their hallowed ground because you're younger or something.
If this was Hua Hin it wouldn't of been the case I'm sure.
But in true Ryder style I stared right back and gave them the evils right back
The stairs here are not the faint hearted.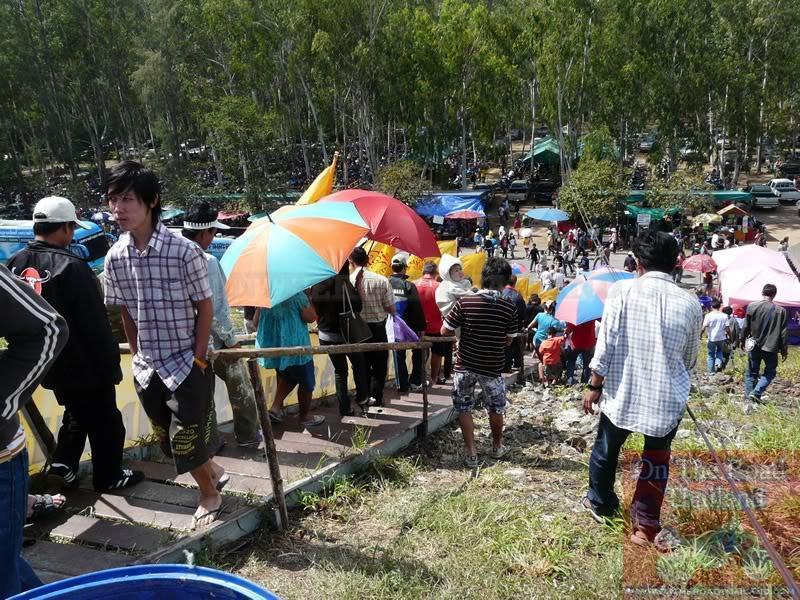 I nearly screwed up trying to get this shot and accidently bumped against a thai guy carrying his child. I didn't see him in time and he wasn't happy, you can see him mooching down hill here :
I kinda reminds me of some wierd procession up a ceremonial mount or pyramid ...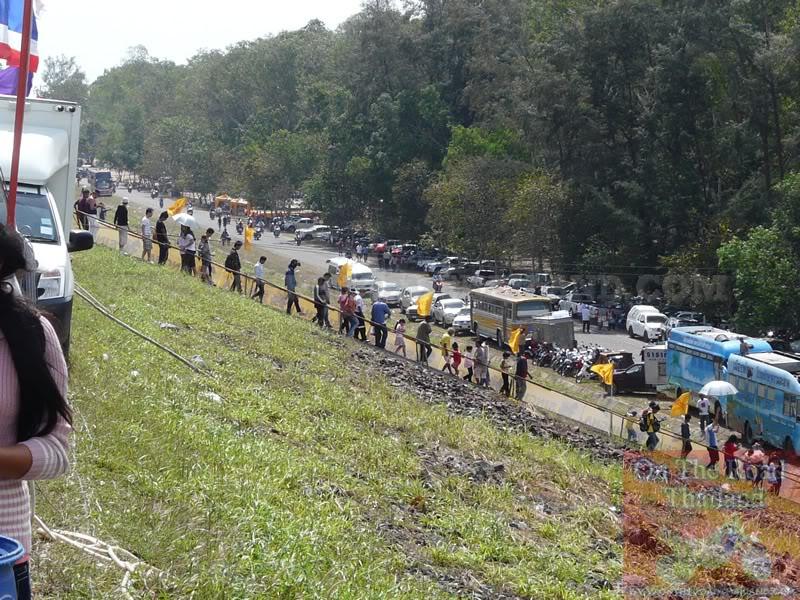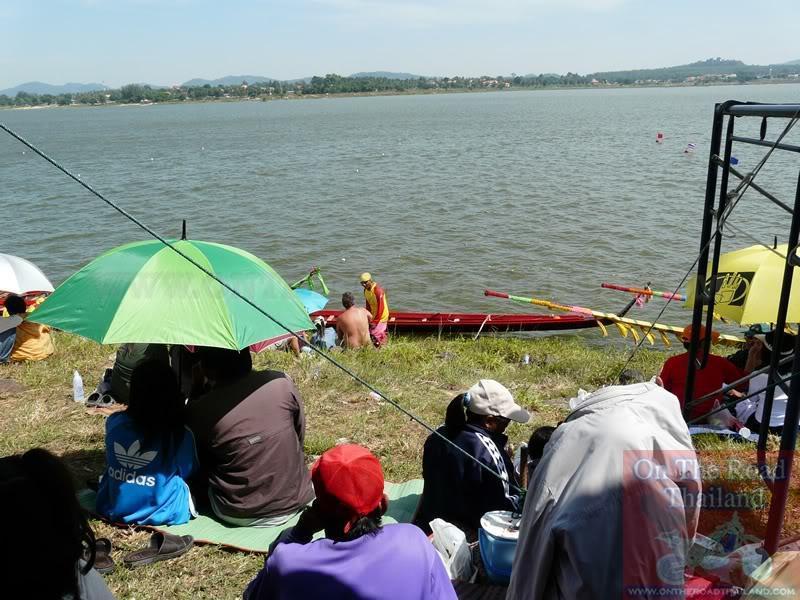 This rather rotund farang was being bantered with by this likely thai lad. It was quite funny as he thai lad was ribbing the guy about his weight without being disrespectful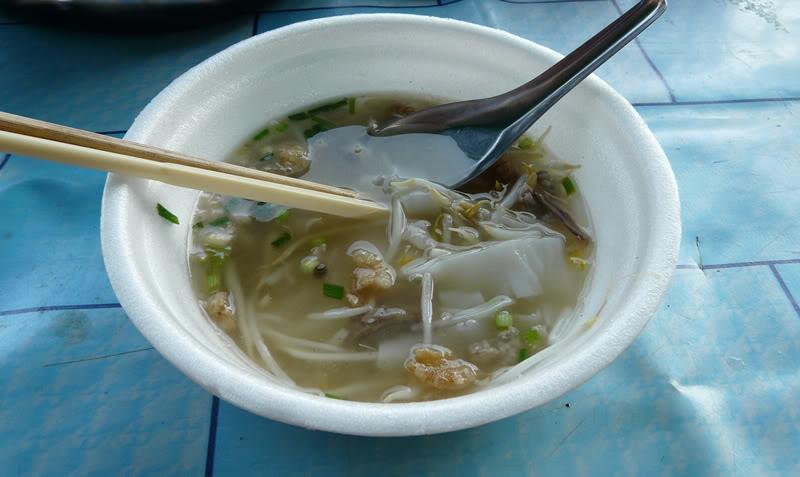 Time out for some food, a fair-looking thai girl and her mother sat next to me. We got talking in thai.
There was an opportunity for me to take things to the next level but she wasn't really my type. I'm a chosy kinda-guy sometimes.
Big camera man ready to do his thing...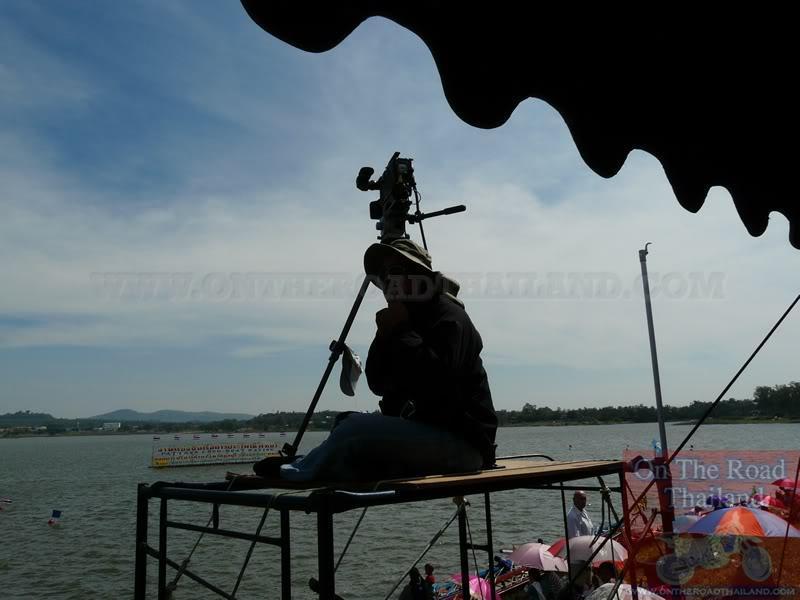 My money's on the yellow dudes, they mean business: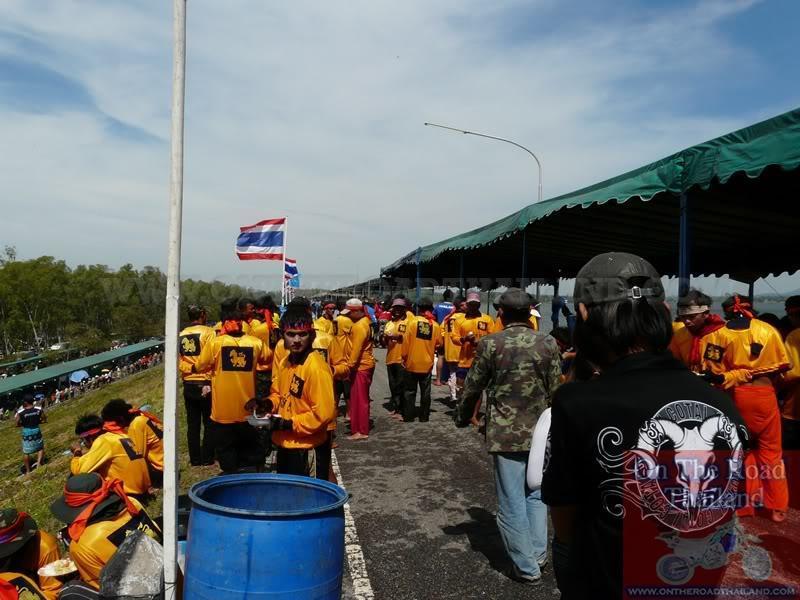 Here's the blue boys...
Didn't see any of the races, I'd arrived between races and really didn't fancy sitting out in the blazin' sun until the finished lunch.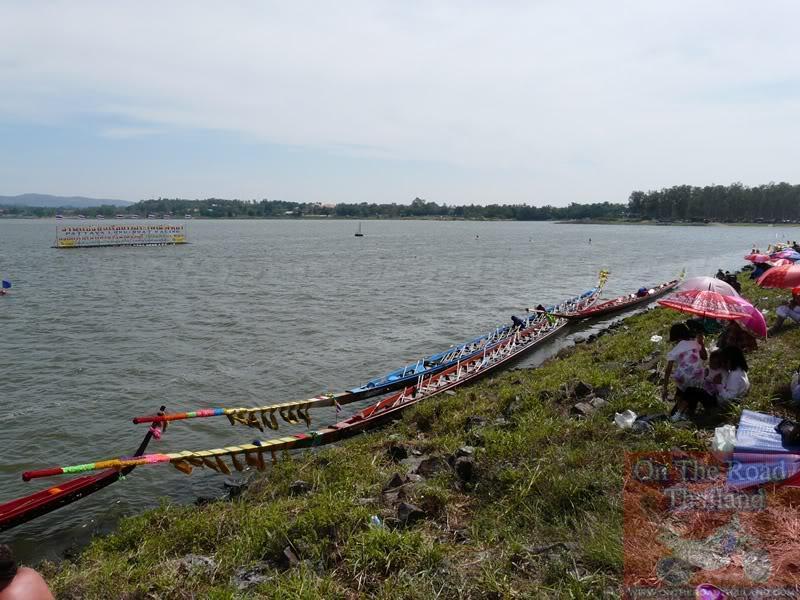 Nice looking decorated longtails. You can say many things about the thai folk but they sure know how to pretty things up...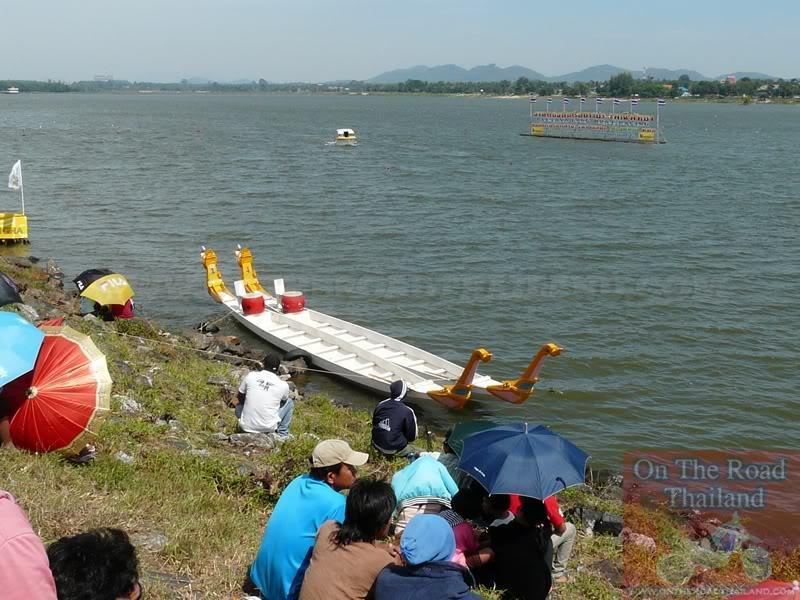 The safety boat had a good blitz about in the water though...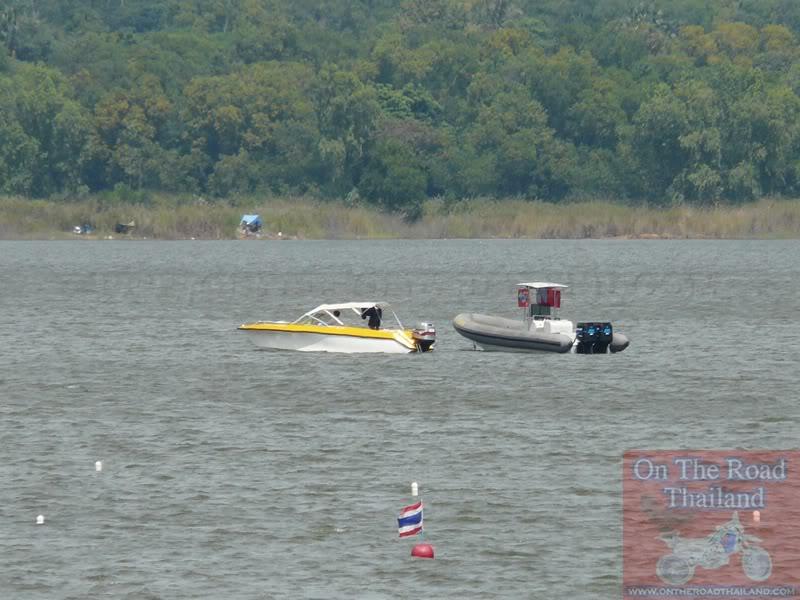 Some views around the reservoir.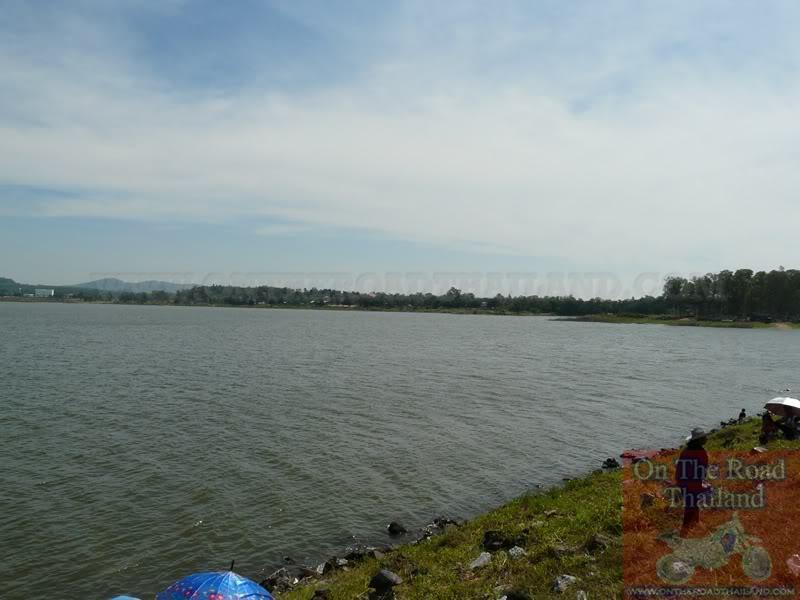 From a distant vantage point.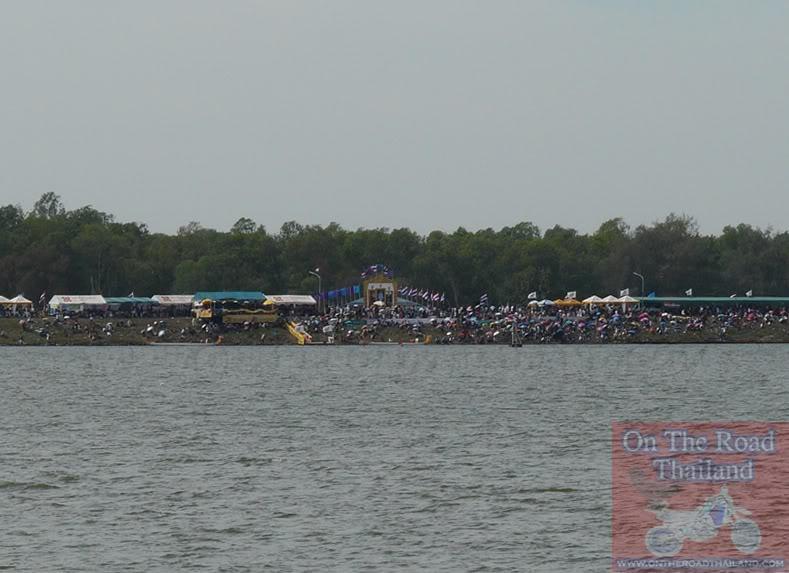 I couldn't get anymore shots off as I locked the chip by accident!