Lost in the Bush
Or where the f**k are we?
I received a phone call last Tuesday from Pikey.
'Wanna go on a gentleman's dirt bike ride next Thursday?'
A contradiction in terms if I ever heard one, anyway he was getting a group together to ride up to a mates Eco Lodge, in the mountains east of the Hot Springs along the 118.
It sounded a good easy ride, I asked Pikey what bike should I take, 'oh, either your 250TTR or old Doris, there is a bit of dirt riding, but you'll be ok.'
3 of us met at Pikey and Cats place at 10am for a 1 day pleasant ride through the mountains.
Con and Duncan on Kawasaki 250KLR's, Pikey on his hotted up 400 Suzuki and me on old Doris.
All was well as we headed up the old 1001 and through the University for a short cut onto the new 1001 to Phrao.
Following Pikey , we took a right hand turn East towards the mountains.
The whole idea was to ride across the range and jump onto the 118, ride just south of the Hot Springs to his mate's Eco Lodge.
Pikey assured we would have plenty of time and should get there by 2.00pm.
We arrived around 5.00pm with around 200 km of hard dirt roads and highways behind us, after getting lost at least 3 times! Great fun and a laugh a minute.
A great day's ride was had by all with a very tired bunch of riders arriving back at my place for a feed and a beer.
Mates on bikes, down and dirty, great fun. All bikes and riders performed effortlessly, with old Doris perhaps a little big and heavy for the tight bush tracks, but she got through, with the rest
of the guys usually waiting at the next intersection. (I hope they didn't wait long)
Just goes to show you need a couple of different bikes to really explore this great part of the world.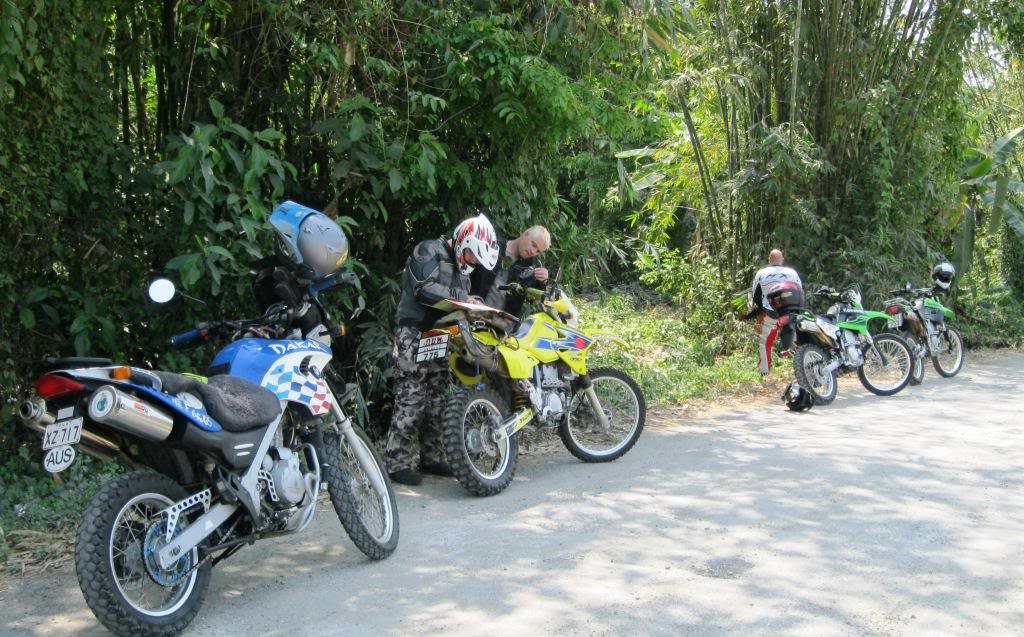 Consulting the map and a comfort stop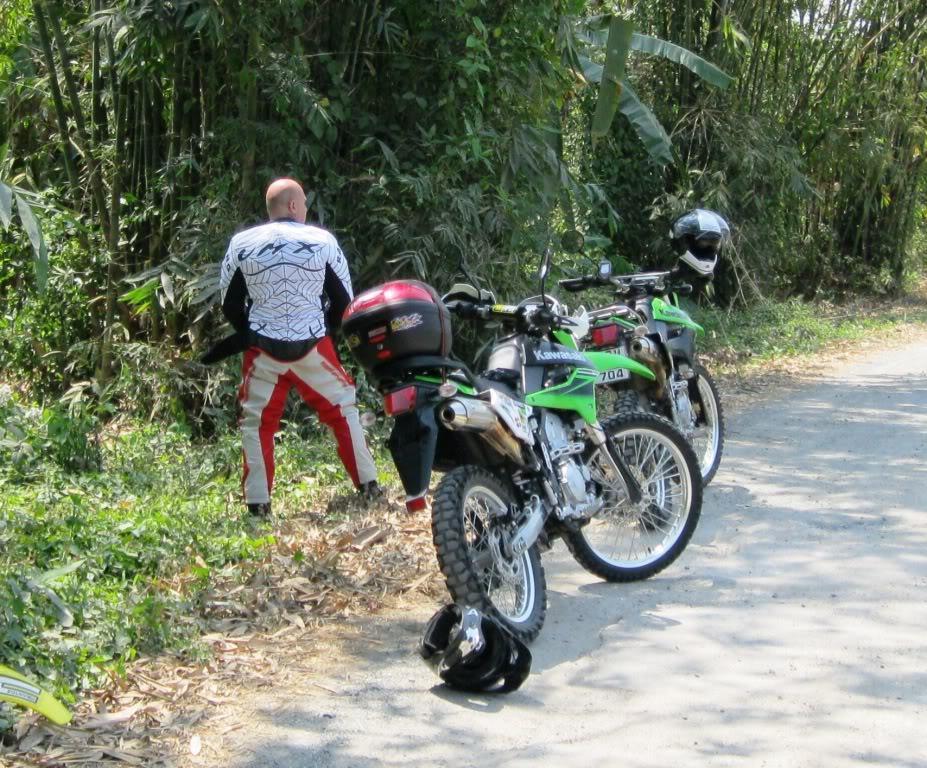 It is only a rumour about Cons weak bladder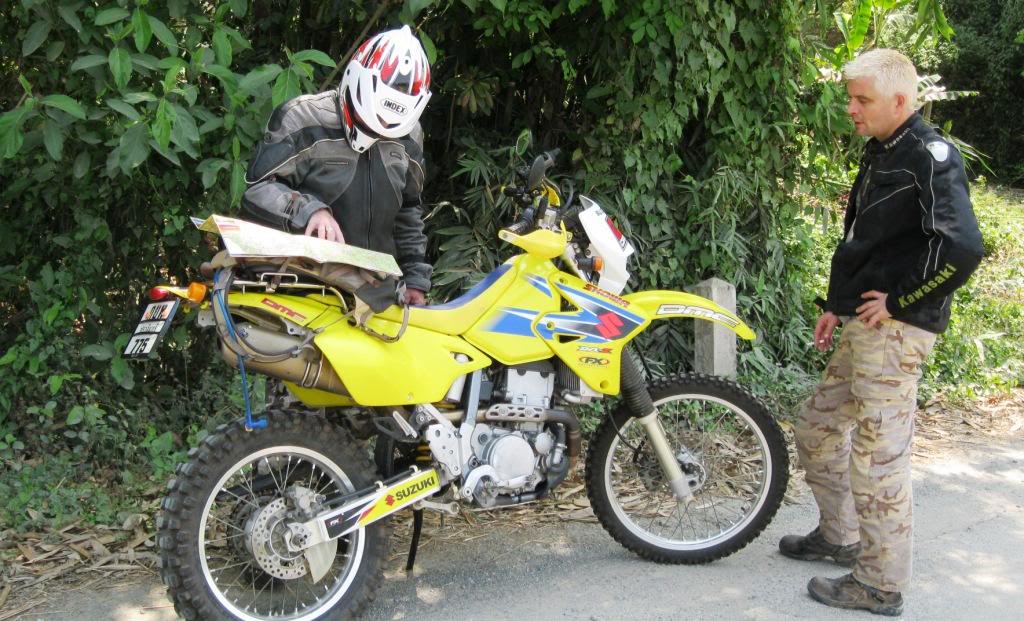 Lost again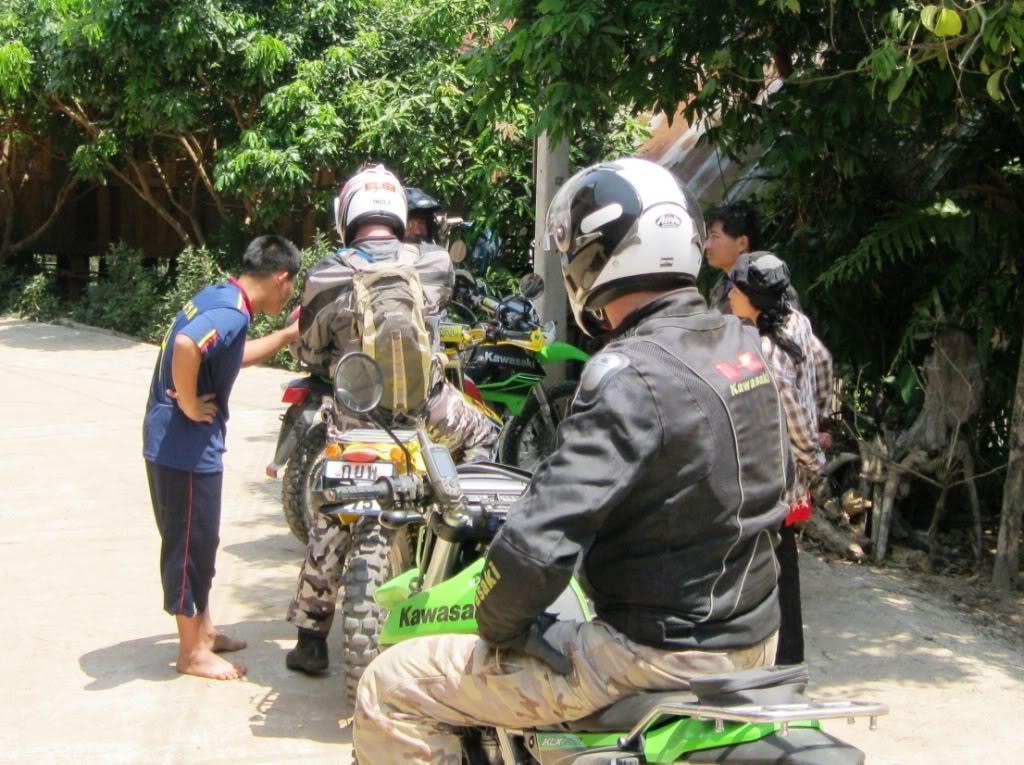 And again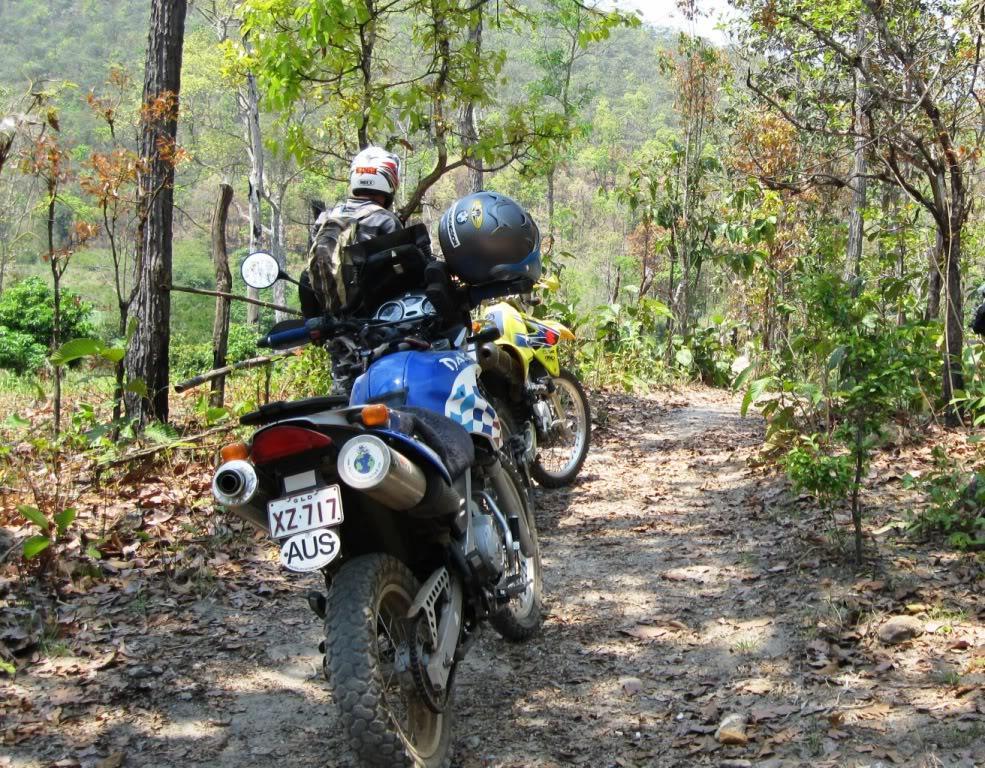 And again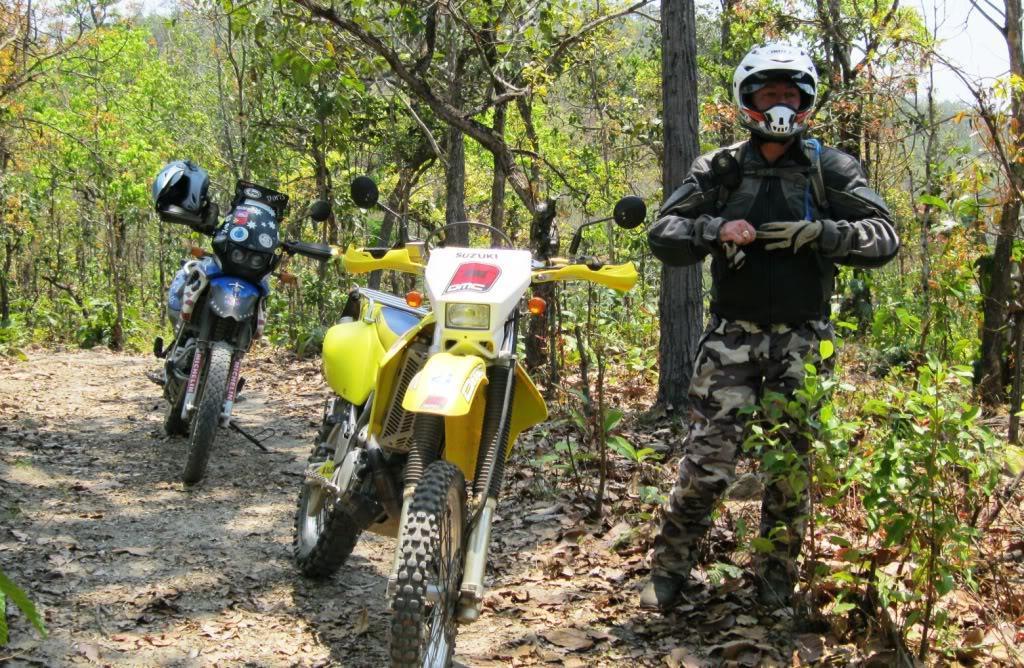 Yep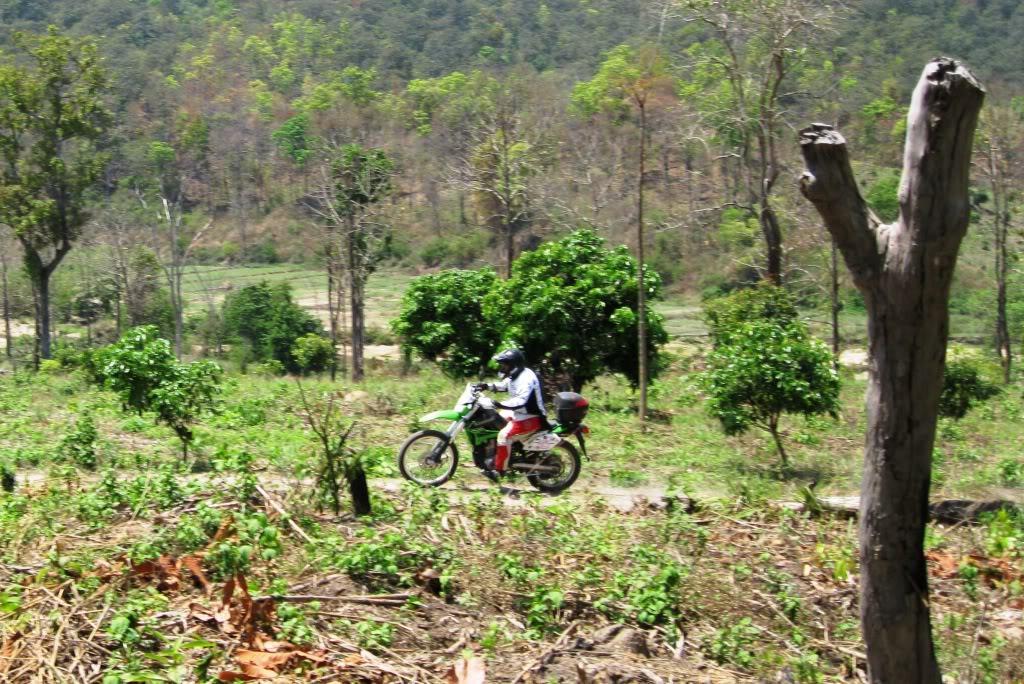 Con doing what he knows best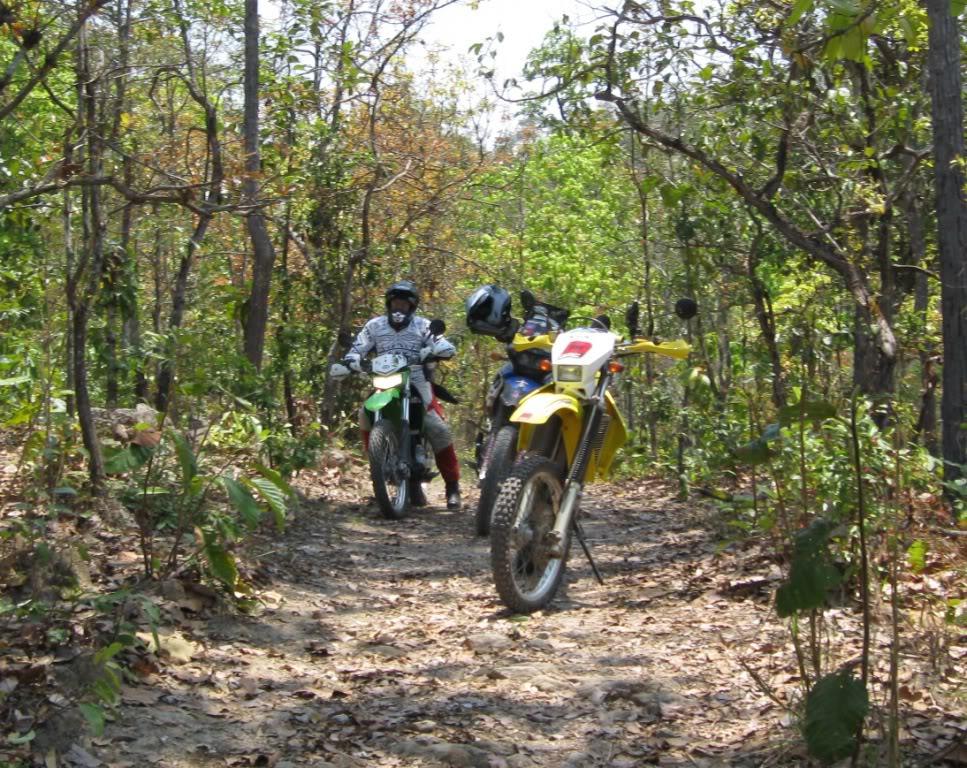 The track ended here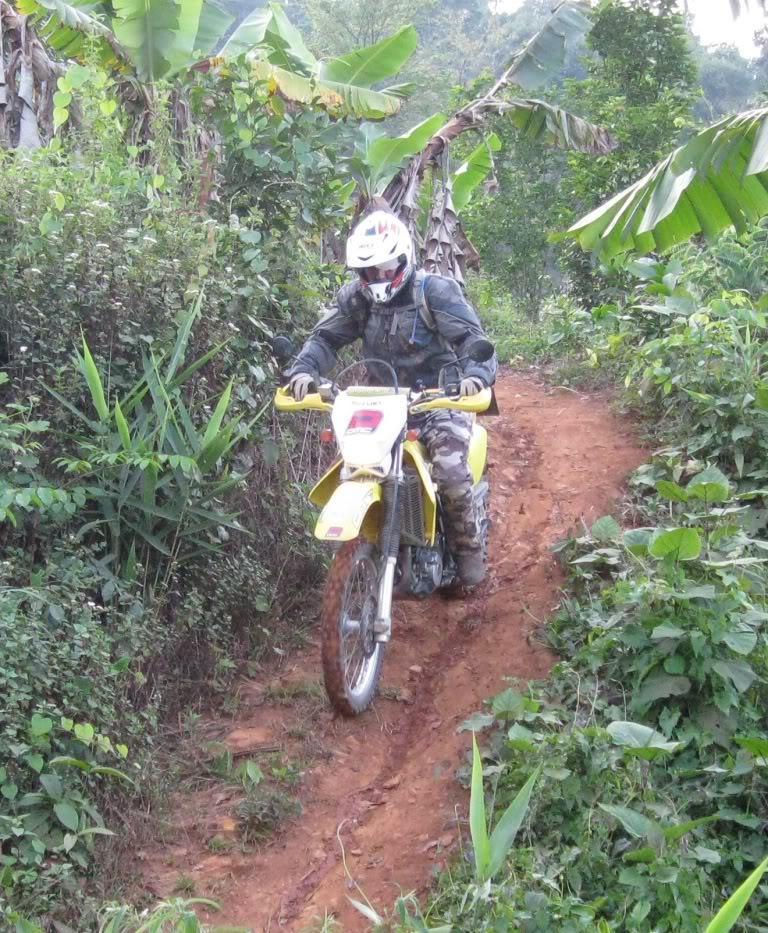 Pikey on a steep track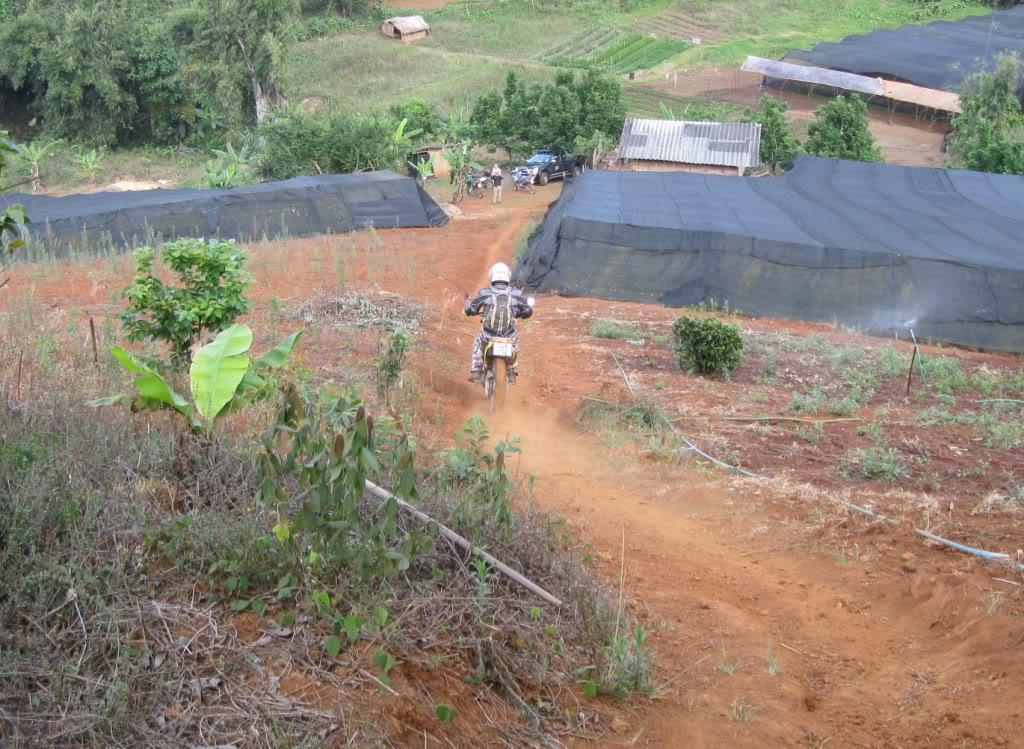 Pikey decending the 800 m drop