Luang Namtha---Nale---Luang Namtha.
Arrived in Laung Namtha and booked into the Adounsiri Guest House.
Its located in the street right behind the Marychan Restaurant.
Big basic rooms, ran by great people and bikes locked up behind gate at night. 40,000 per night.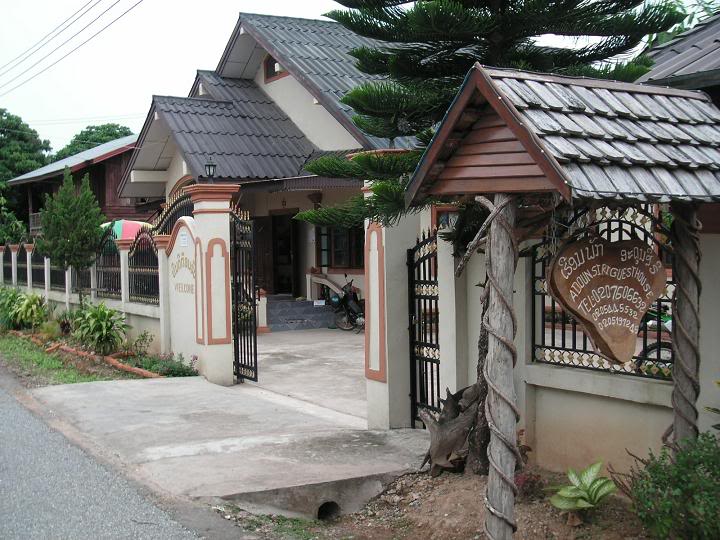 Next morning had breakfast at the corner restaurant which has been recommended by other GT riders, and with good reason. Great coffee and pancakes.
Almost across the road from Adounsiri.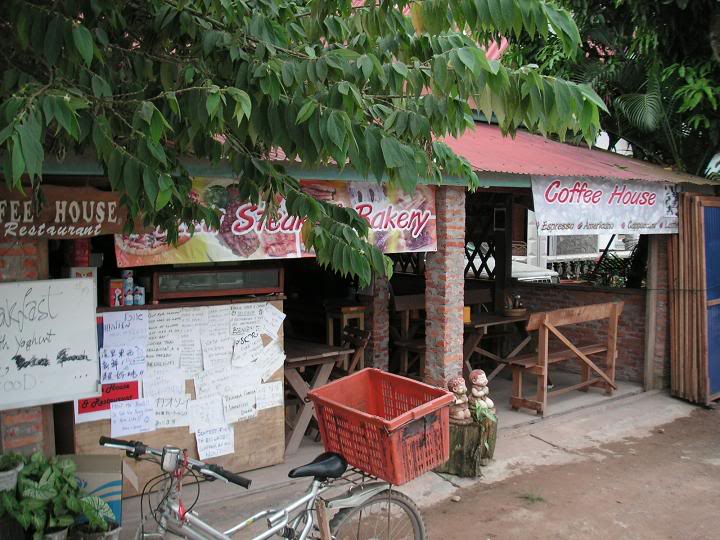 Bloody cold mornings, even the dogs need an extra coat.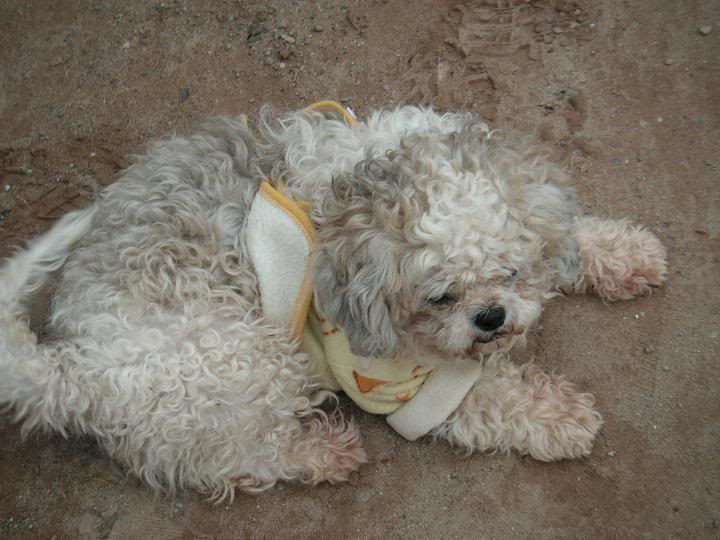 After breakfast headed off to Nale (Nar-Lee) which is about 75kms south of Luang Namtha.
First bridge crossing just out of Luang Namtha.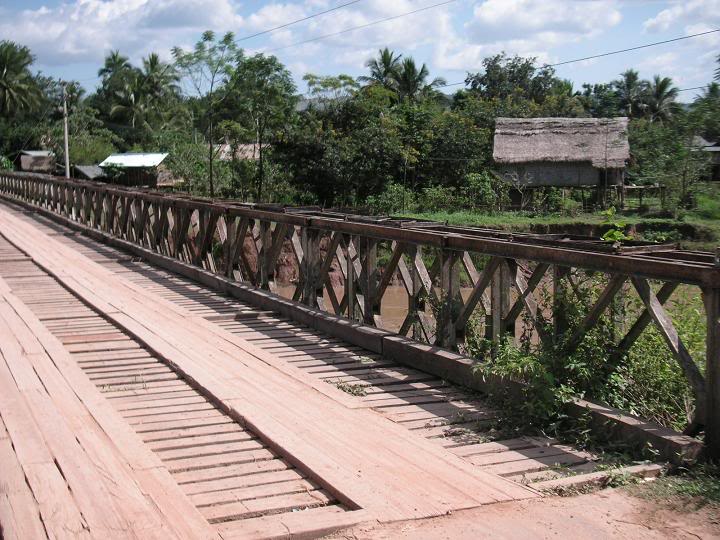 The track follows the Namtha River all the way to Nale.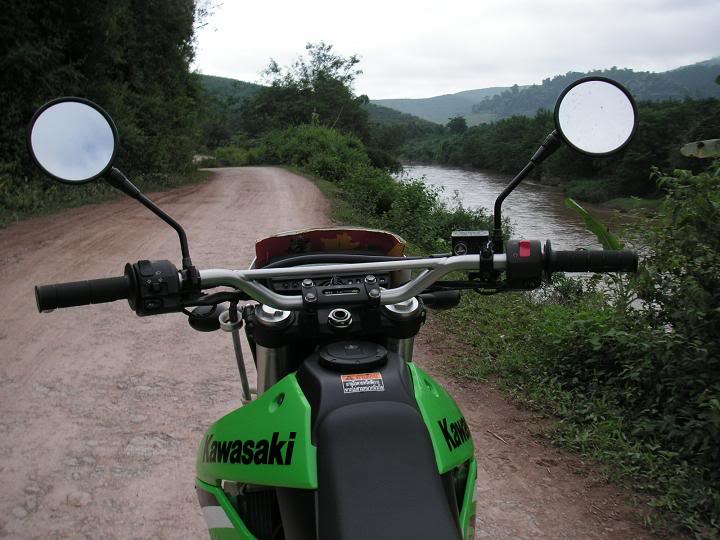 Straight off the scenery was stunning, this section of jungle looked almost eerie.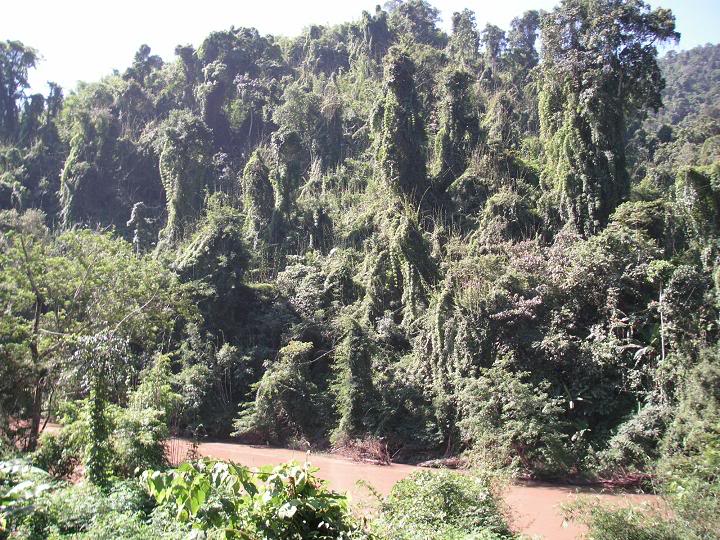 A lot of the track was like this. Easy riding for a sunday cruze.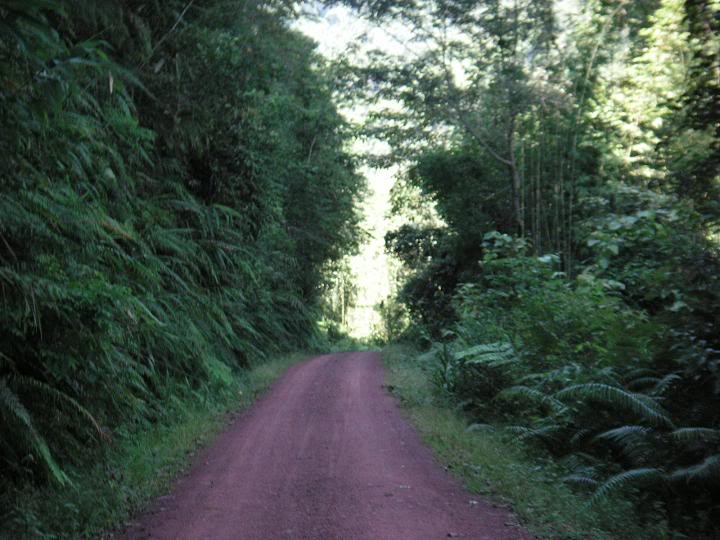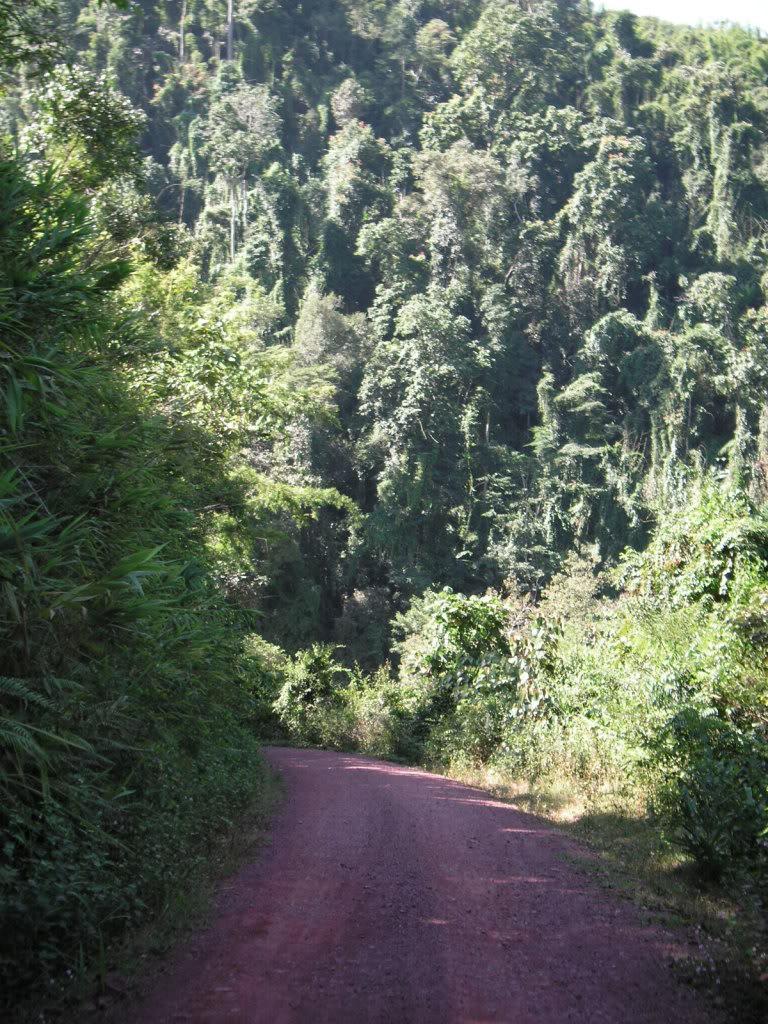 There was a quiet few sections like this.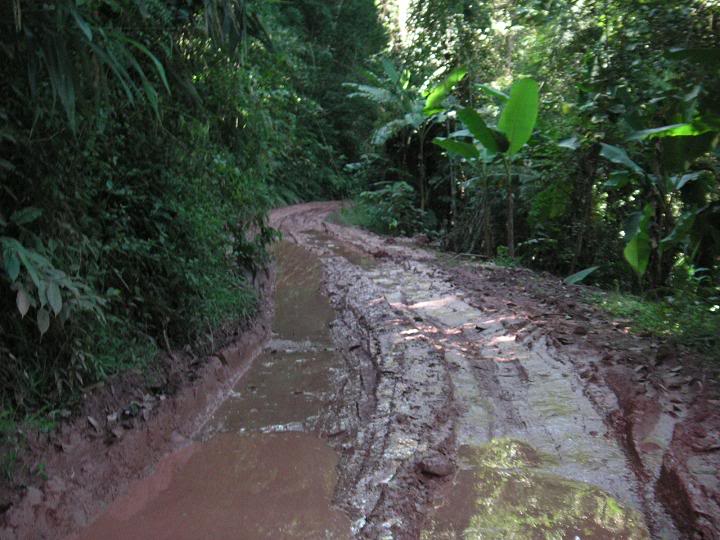 A few small rapids along the way.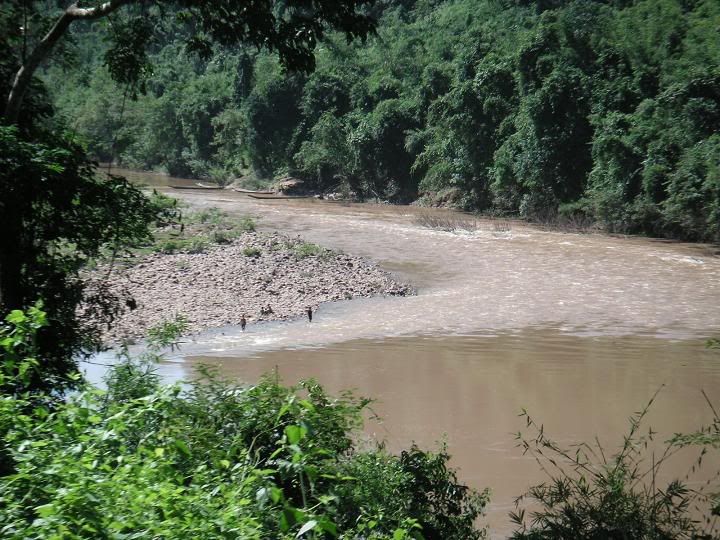 Theres many many villages along the way, they all seemed so well organized, and well kept, looked like they took a lot of pride in the way there village looked.
Some looked like oasis's.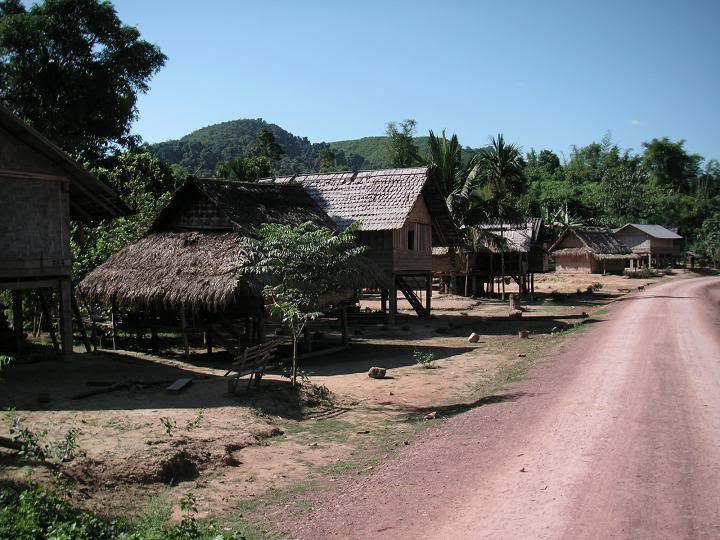 Roof top view of one of the many villagers on the river banks.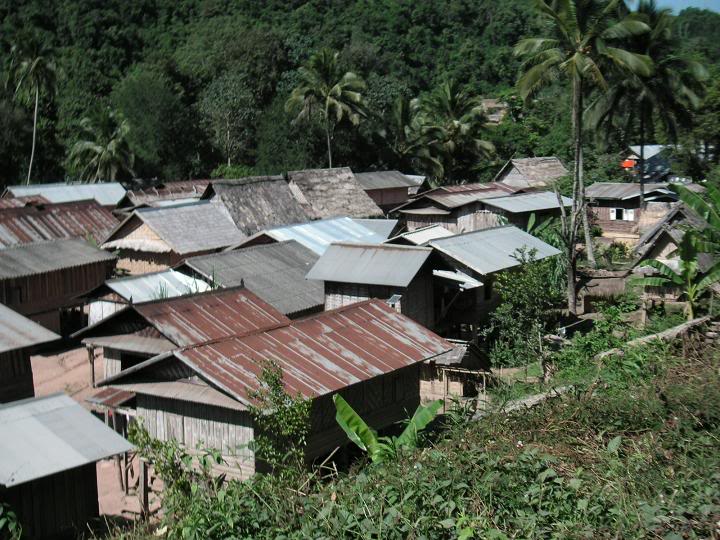 The last 10 km's to Nale the road turn to gravel, with lots of corners and undulating hills. A bit skatie, but enjoyable riding. Some parts like a roller coaster.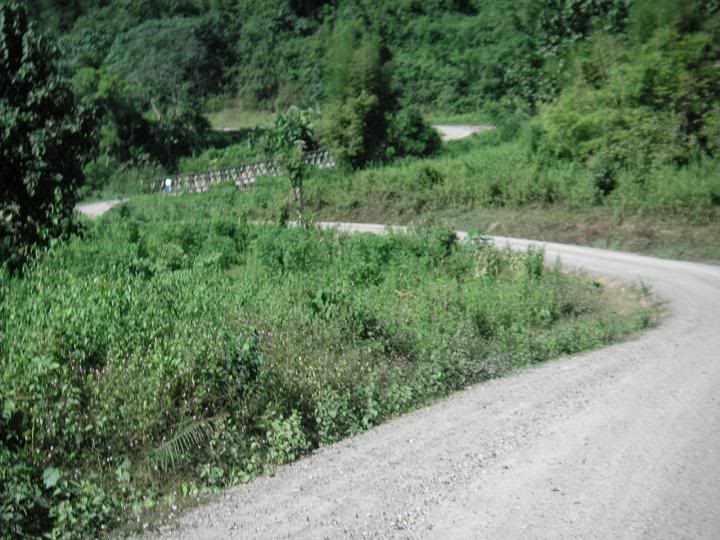 Arrived in Nale and brought a bottle of water at a little stall and sat down at the front.
Soon I was surround by kids, and before long an english book was brought forward and I give a quick english lesson. Me teaching english! Im the spell check champion.
It was good fun, but no one wanted photos taken except this little fella, he didnt care, I asked him for a taste of he's soup, he said "no soup for you."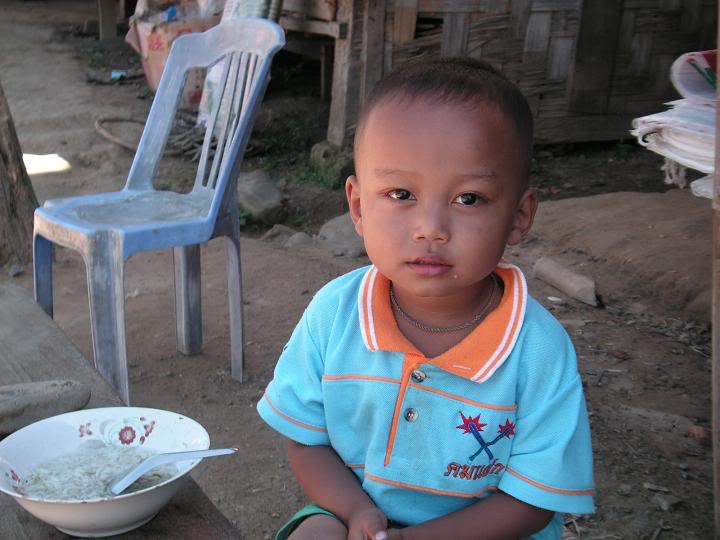 After teaching a few english words "Gday mate"...Ow ya going"...."Fair dink'em".
I checked at the local market. It was very small but a good laugh, people in this town are so friendly. Just dont take photos of them.
Theres a guest house and restaurant there, that has 5 rooms available, and great noodles.
Next time I go there Im going to stay a night. I reckon it would be a interesting town to spend a night in, and maybe explore some of the smaller tracks near by.
Guest house.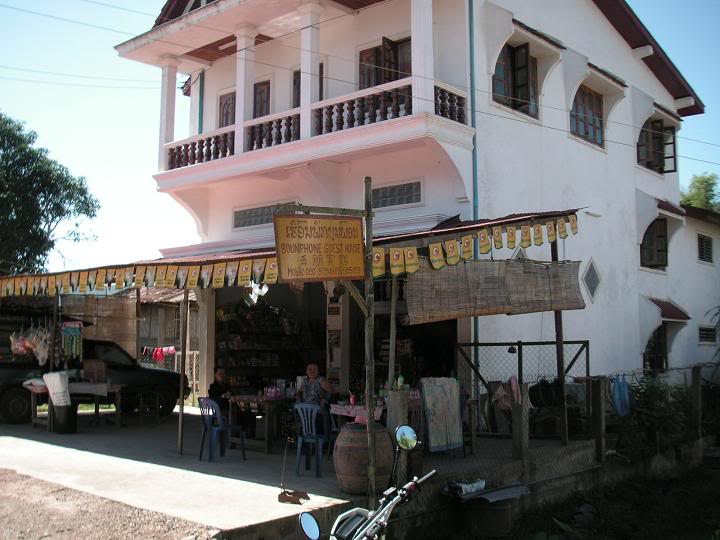 Delicious noodles.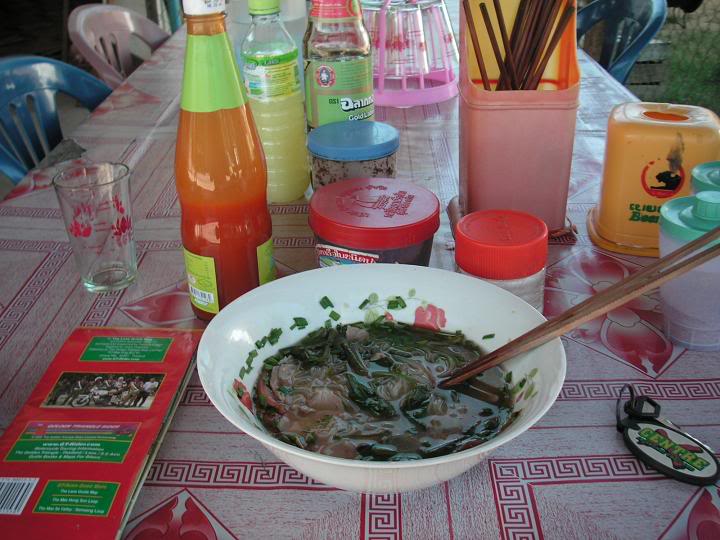 The KLX after a great one day ride.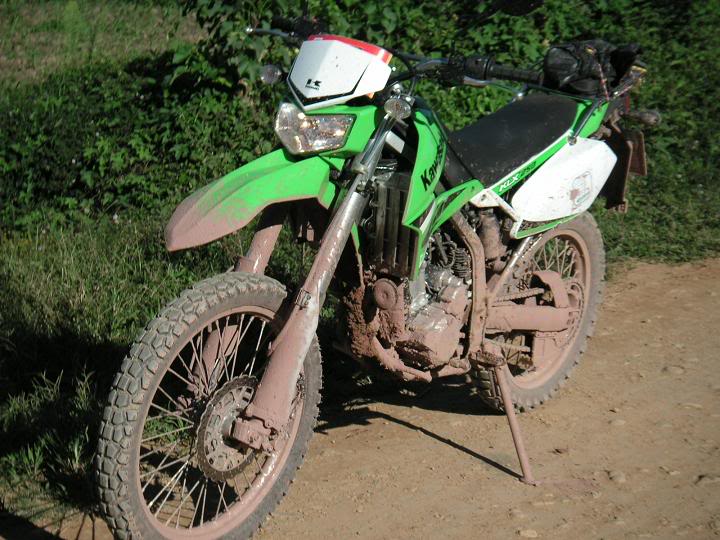 This is not a blitz track, theres to many kids about, and to many things to look at.
Its just a great way to spend a day, out of Luang Namtha, taking it easy, and taking it in.
All in all a great days riding, brilliant scenery, nice villages, laugh with the locals, good feed, interesting track,….. and on a bright sunny day. What more do you need.