Administrator
Staff member
Jan 16, 2003
12,599
3,099
113
67
Mae Sai is at the top end of Thailand. A border town known for its black market & dodgy border business.
Lots of people use it for border visa runs, pop up to the border, cross over, maybe pickup some duty free, then back into Thailand & for most move on elsewhere - Chiang Rai for the night life or the Golden Triangle / Chiang Saen / Chiang Khong for some fresh clean air beside the Mekong. Mae Sai doesnt seem to have much to keep you there. Although once upon a time - 25 years ago - I recall we used to party in Chiang Rai, then when the pubs there closed we rode on up to Mae Sai on our mighty 125s to party on at the the Cowboy Pub until 6am, owned by the then Bangkok Bank manager. Sadly that is no more.
You ride around Mae Sai nowadays & it is a maize of sois, lined by high walls & dodgy looking establishments by the score. There's no doubt Mae Sai is a smuggling town & I reckon it deserves the name dodgy central.
The two biggest disco night clubs in town are closed shut down, owned by bitter rival female business ladies. The old BM Pub is now a Kasemrad hospital such as the changes. Life goes on.
Anyway...apart from the bridge & the Ruak river dividing Thailand / Myanmar, being the attraction, there is the famous Doi Wao market & Doi Wao temple on the hill.
I always take a cruise down alongside the river upstream.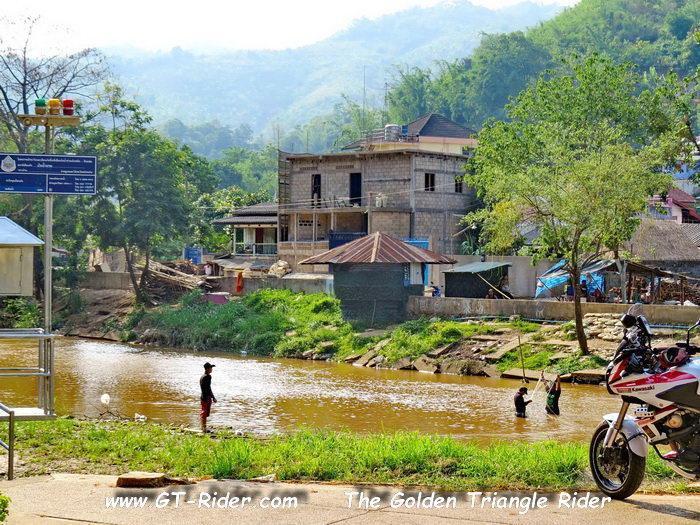 Just to see what is going on both sides of the river.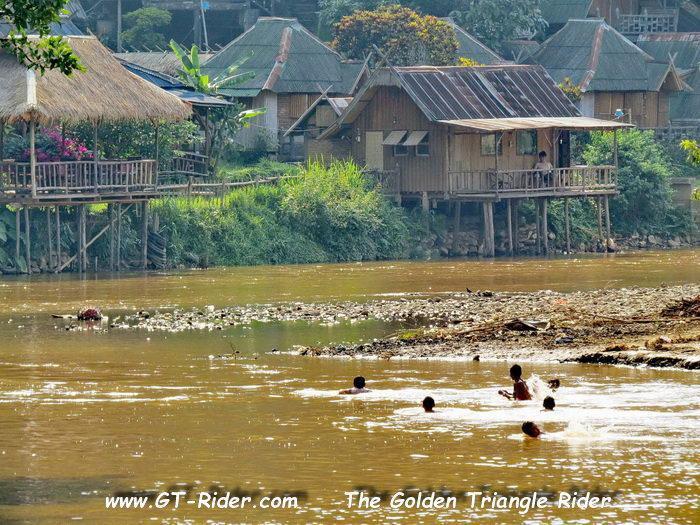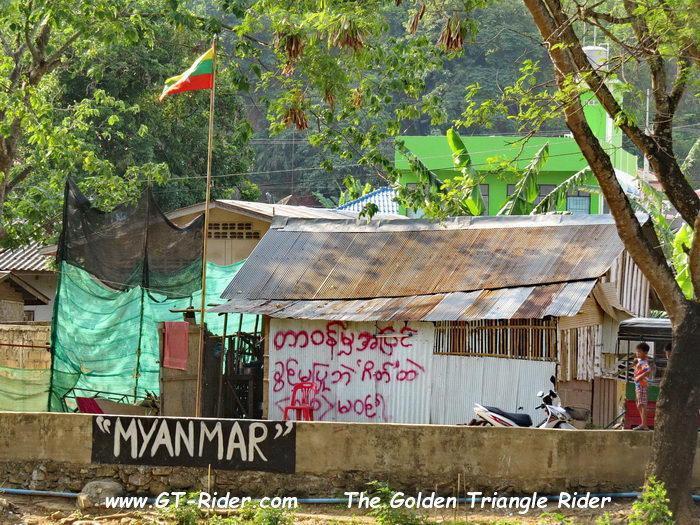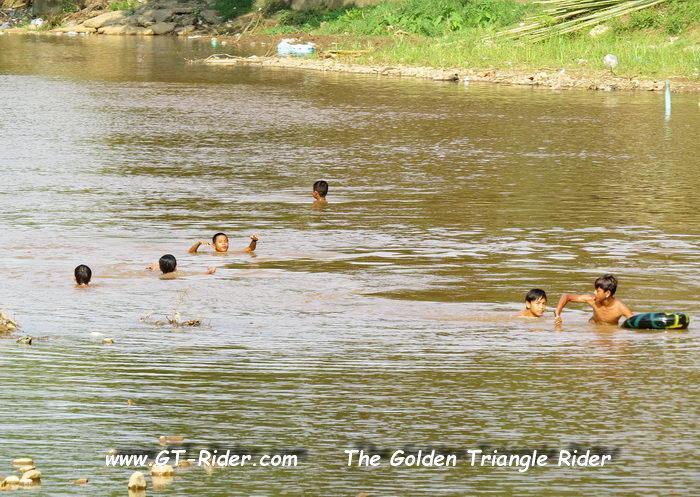 Then just by the police box I spotted a new sign for the Big Buddha View.
What the hell is that I thought. Lets go take a look.
Wow & up you go, a concrete road as steep as
To arrive at a white Big Buddha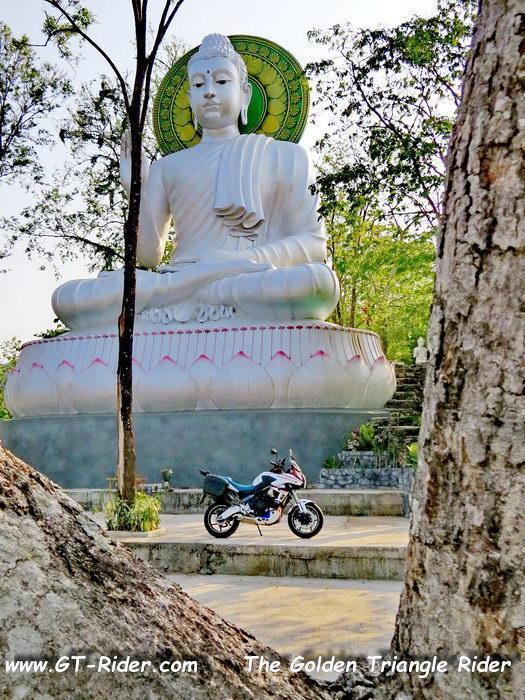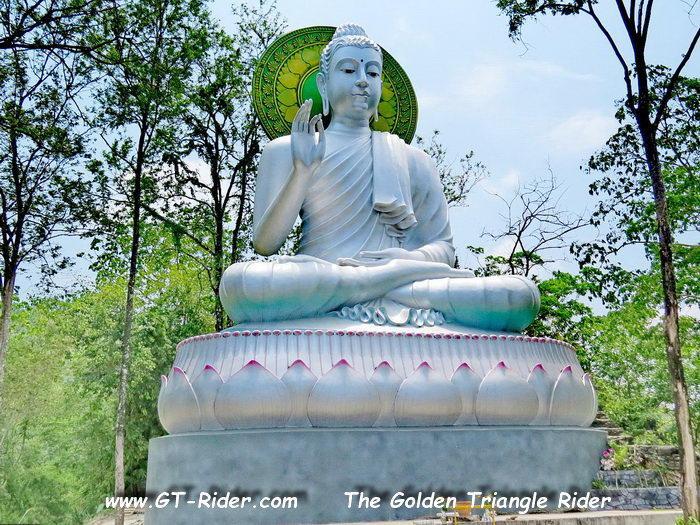 more to come.