Routes:
Mae Sot-Kanchanaburi 12, 1108, 1110, 4001, 1116, 4003, 1139, 1117, 1072, 3504, 3456, 3438, 3282, 333/324. 658 Km
K'buri-Bangkok-Pattaya 324, 4, Taksin Bridge, Sathon RD, Wireless RD, Sukumvit RD, 34, 3, 7. 272 Km
Nov 23 woke up a bit late, 0800, and headed for the KP Kitchen at Mae Sot. Route 12 had many sections under construction but traffic was light, so no problema. I thought I'd find a fuel station on 12 before I turned south on 1108 and follow Captain Slash's well documented back road way to Kanchanaburi. Nope, no fuel but "no guts, no glory" and I ride on.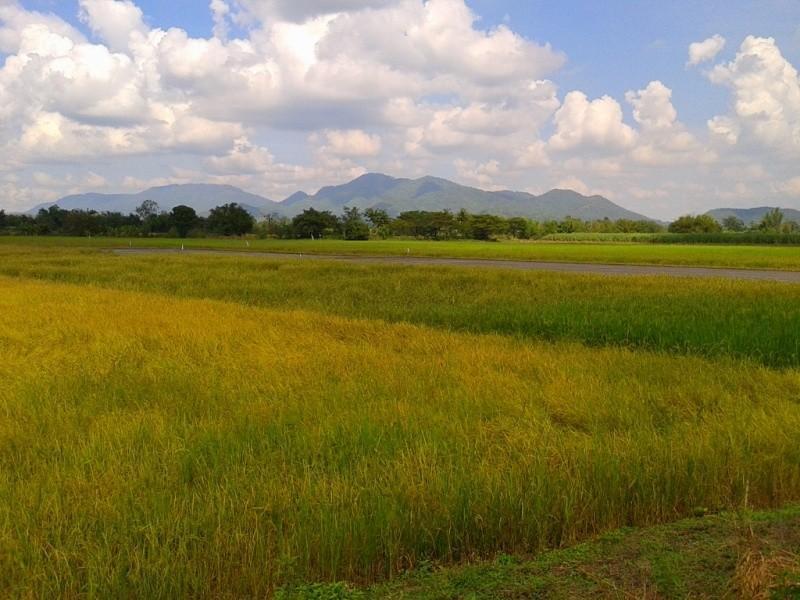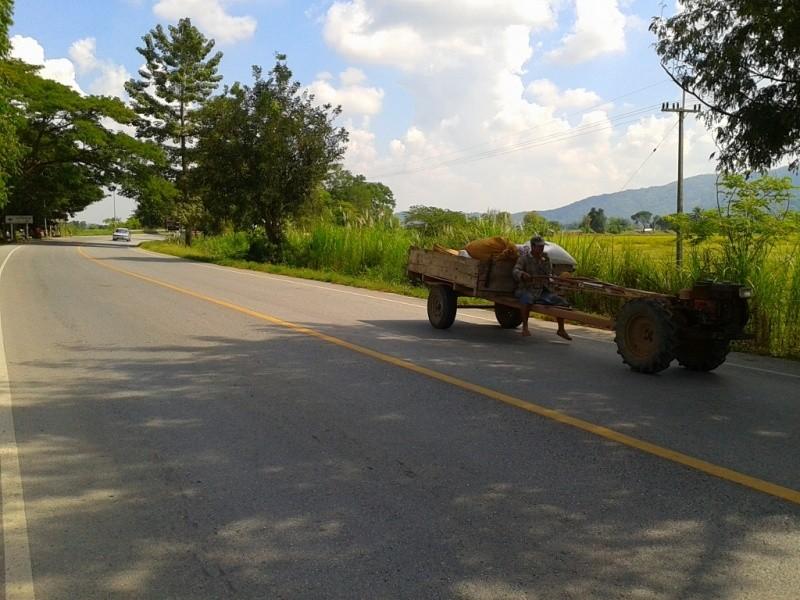 Fantastic views from the side roads! I don't have GPS but I can get my location from my Samsung's Google Maps, so I navigate pretty well, for now...
Where 1116 heads due east, I link up with Rt 1 and fuel up, just south of Kampaeng Phet. I normally use Gasohol 91, but decide to try a tank of Gasohol 95. I didn't notice and difference in performance and the little thumper stills pings under hard up hill acceleration. Maybe a dash of Sang Som would help
I'm motoring along happily until Ban Rai and I turn right on to 117. Big mistake and it cost me an extra 60 kilometers and one hour of daylight. Its 1530 now and decision time, so I decide to fore go the remainder of the back road rout and opt for the safe option of 333. Boring road and heavy traffic, trucks hauling sugar cane to the mills and generally a biatch. I'm out of day light now but see no hotels, so I press on. The CBR 18 watt twin head lights are useless, so I run the left white line at 70 kms/hour. The bugs are hitting my face shield like rain and I stop three times clean them off. I finally motor in to Kanchanaburi at 2100 with a severe case of TBS (Tired Butt Syndrome)
Stay one night at Sugar Cane GH and park beside a KLX with Chaing Mai plates. Could it possibly be that Captain's steed? Yep, its a small world
The next morning I move to a 200 baht fan room at the Jolly Frog. Saturday, Nov 24, is abike free day to heal my sore butt, 555!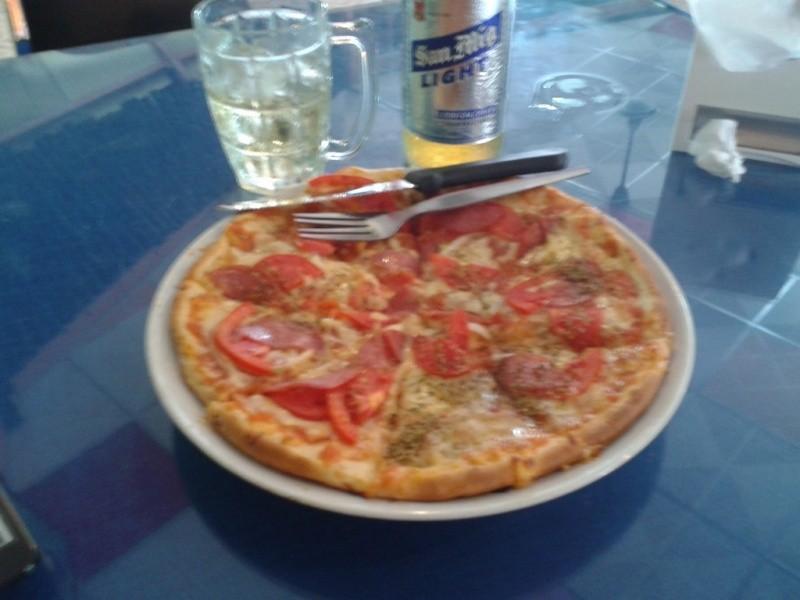 Yummy 120 baht pizza at Jolly Frog!
I'm thinking Sunday would be a better day, traffic wise, to cut through Bangkok, so I'm off at 0830. Heading east on 323, then 4 are boring toutes, but I'm just aching to get back to Sin City, so mai pen rai. There is construction on Rt 4/ Phet Kasem road and more traffic than I had expected, The up shot is that the CBR weaves through the traffic as easily as a Honda Wave, so I keep moving forward. Then up Wireless RD to Sukumvit- but no right turns allowed. Ah well, at the next intersection a adopt local habits and make an illegal U turn. When in Rome...
Hit Rt 34 and I'm cruising at 100 kms/hour. At Chonburi I decide to take Route 7, which isn't really legal for bikes. I do it any way, see many cops (maybe because of the protests in BKK?) but they don't bother me. All is well until I exit at nong Prue when I hit a pot hole that sends my super glued right mirror flying. How I stayed on the bike, I'll never know, but luckily no damage.
I had departed Pattaya on Nov 14 and returned on the 25th. I circumnavigated the Pattaya, Pethabun, Chiang Mai, Mae Sot, Kanchanaburi, Bangkok, Pattaya loop in 2665 kms. The thumper averaged 40kms/liter. Had a great time but my tired butt is happy now happily at rest
BB out!