Mae Sot - Umphang. Riding the Death Highway and beyond.
According to the Lonely Planet Guide, hwy 1090 that runs south from Mot Sot to Umphang was once known as the death highway due to guerrilla activity that ended in the 1980s.
I'm sure there would still be a lot of deaths on this road now. Not due to guerrillas, but due to road accidents....its a pretty wild ride.
But in saying that I think its one of the best roads Ive ridden. Its tight, twistie and bloody steep, and you get no rest.
In Mae Sot I stayed at Phannu House hotel. Great rooms and good value right in town.
Its next to T Corner bakery, and behind this small grocery store just down the lane.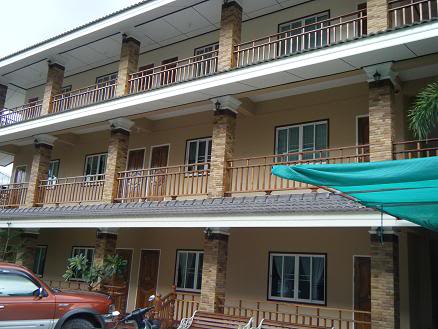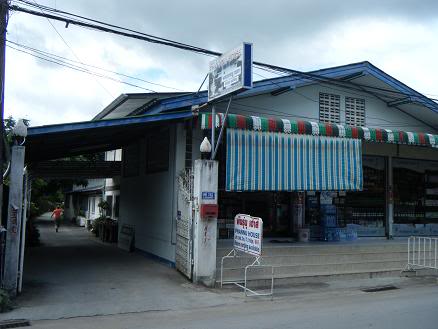 Its 164kms to Umphang from Mae Sot. (I couldn't find the 164 post)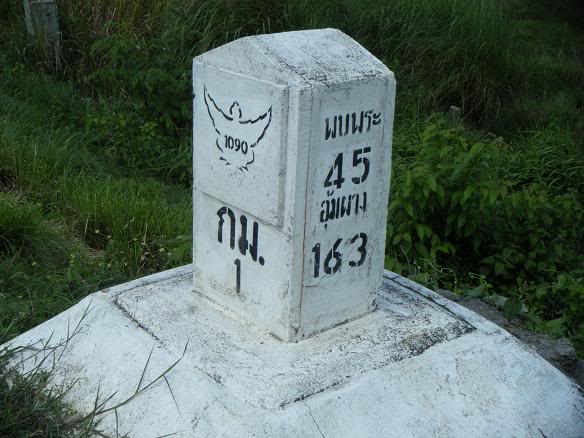 The first 35km or so are like this.......boring.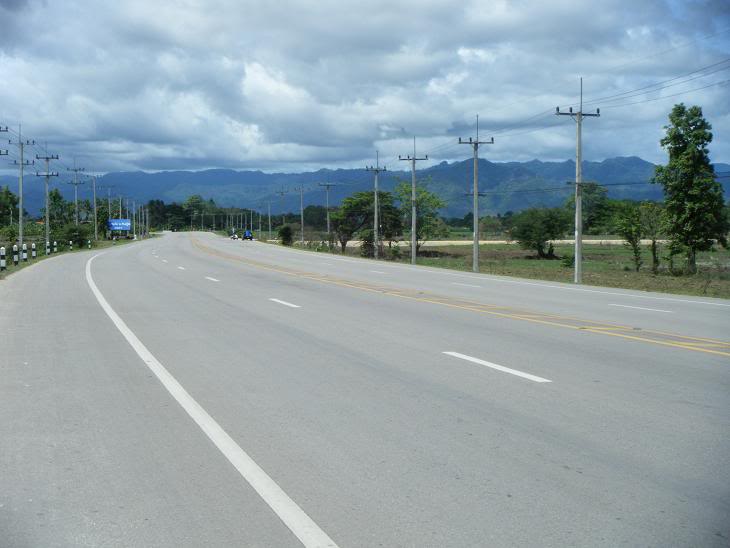 The last bit of straight road heading into the mountains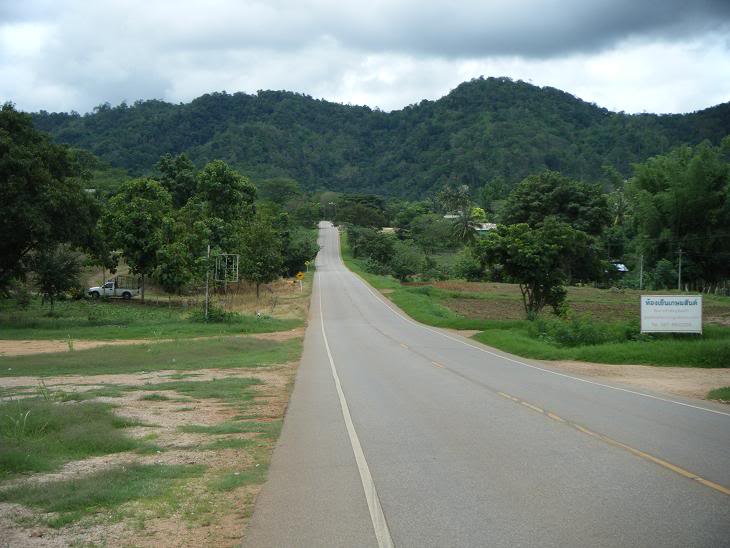 Then the its all twist and turns for the next 100+ kms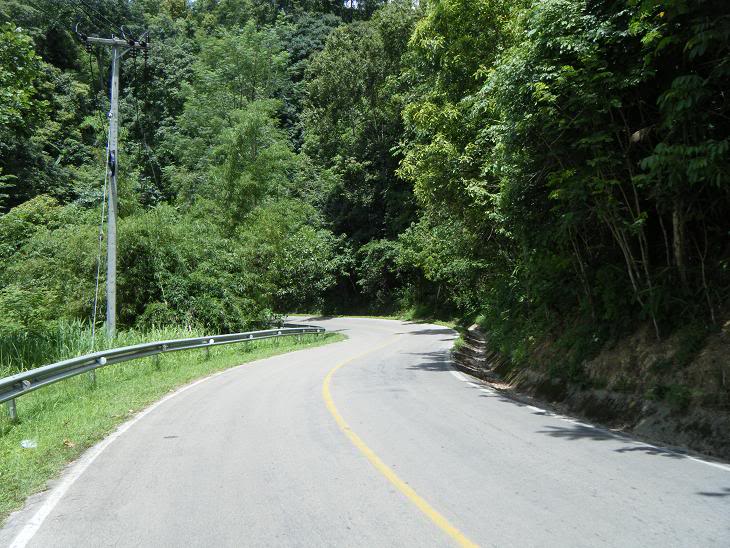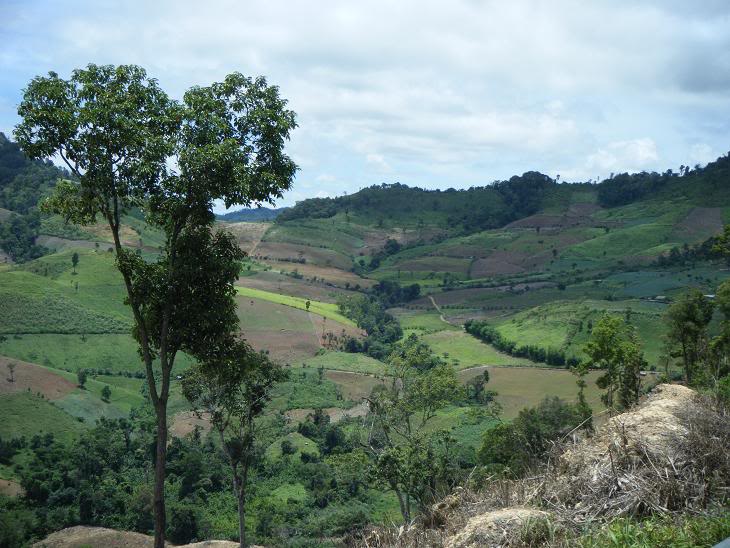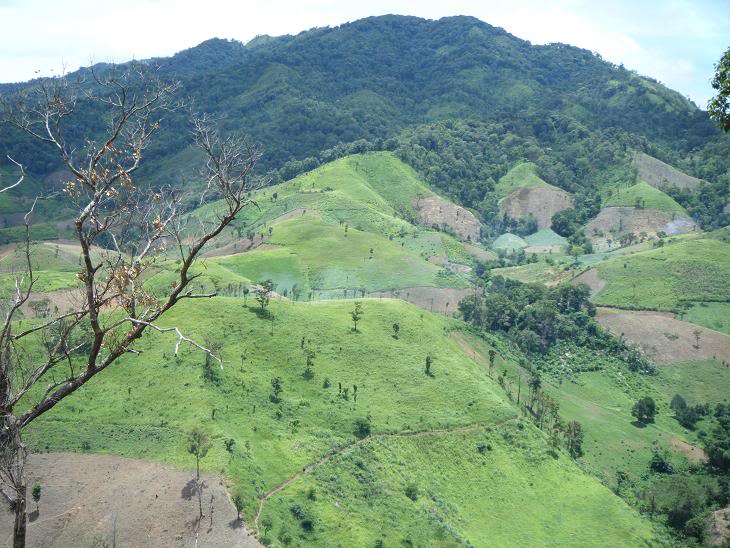 There's a fair few refugee camps along the way.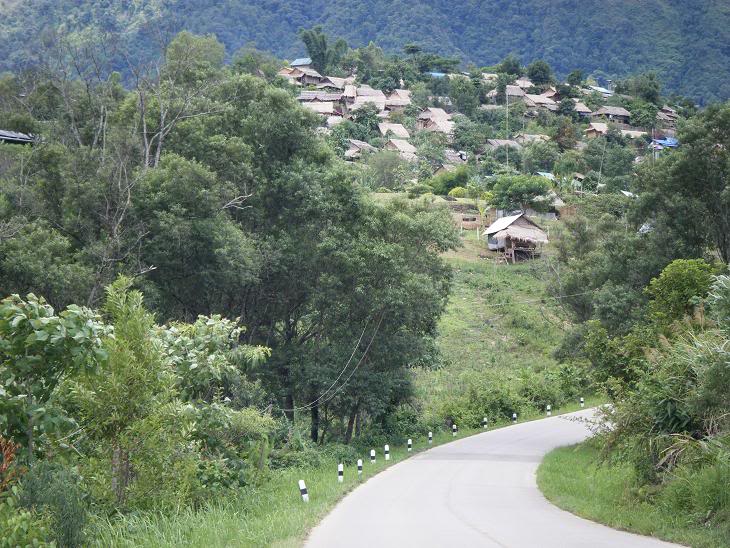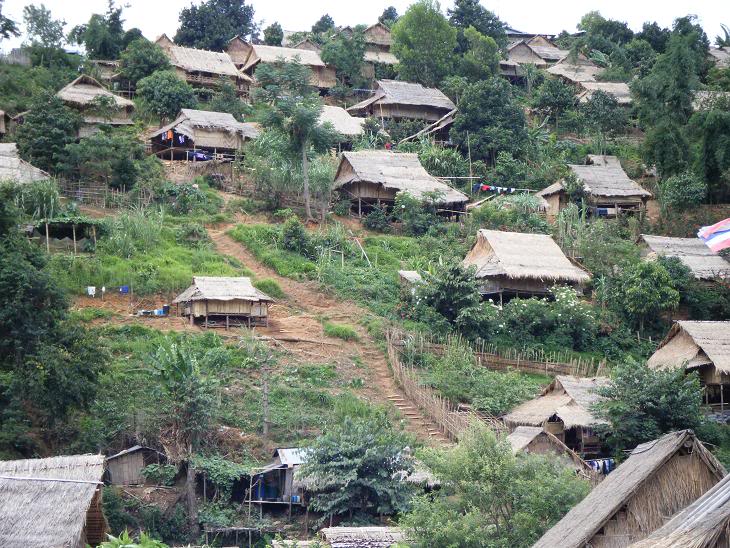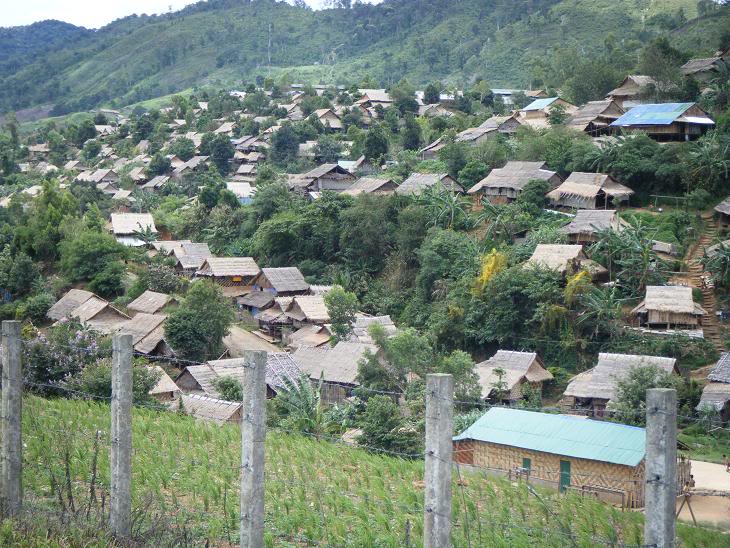 Nice sunny day, and I was dreaming of work.....yeh right.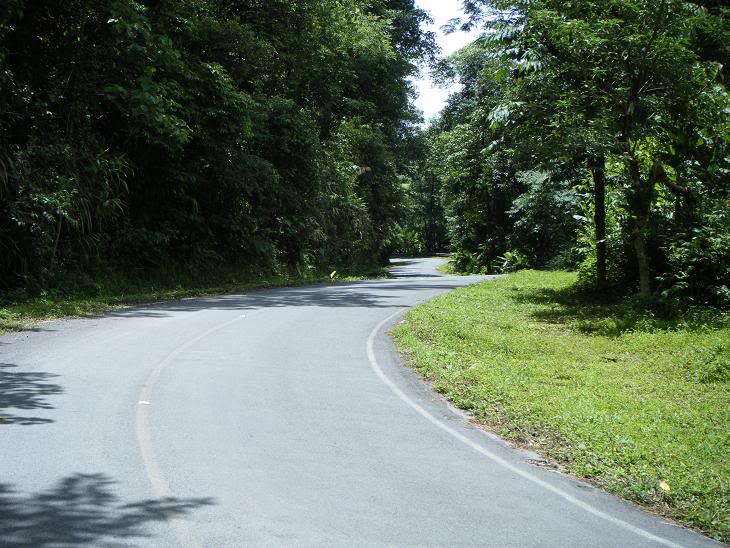 Some magic scenery.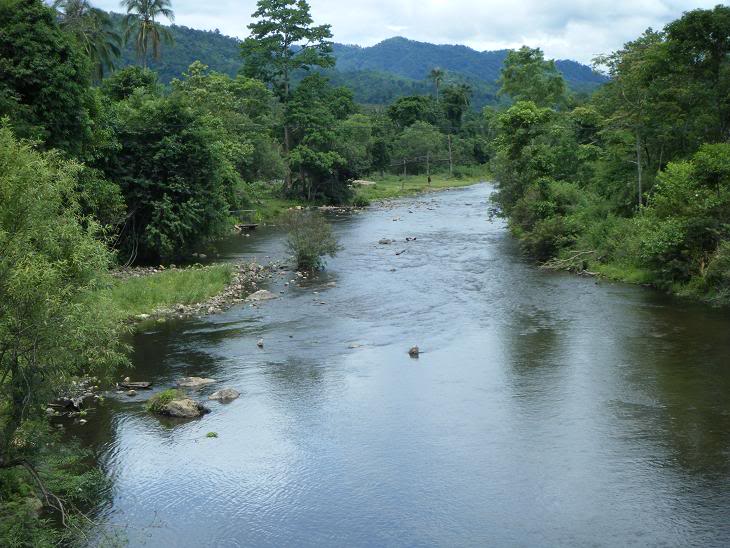 Arrived in Umphang and booked into Garden Huts resort. 400 baht per night.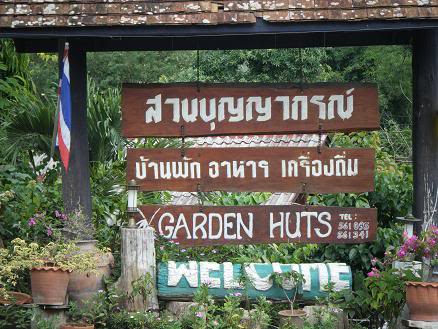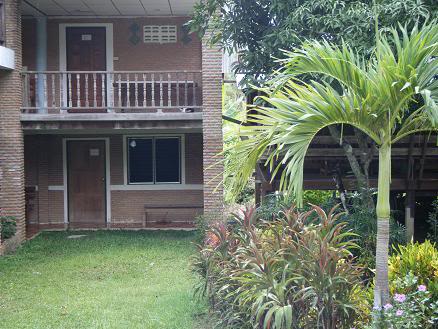 Next day headed of to check out the local site sites.
I came across this sign, and road wasn't on the my map or GPS so went and checked it out.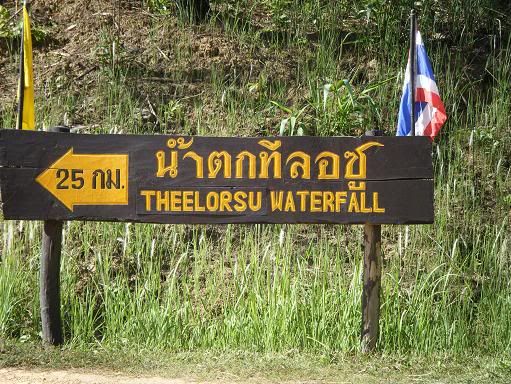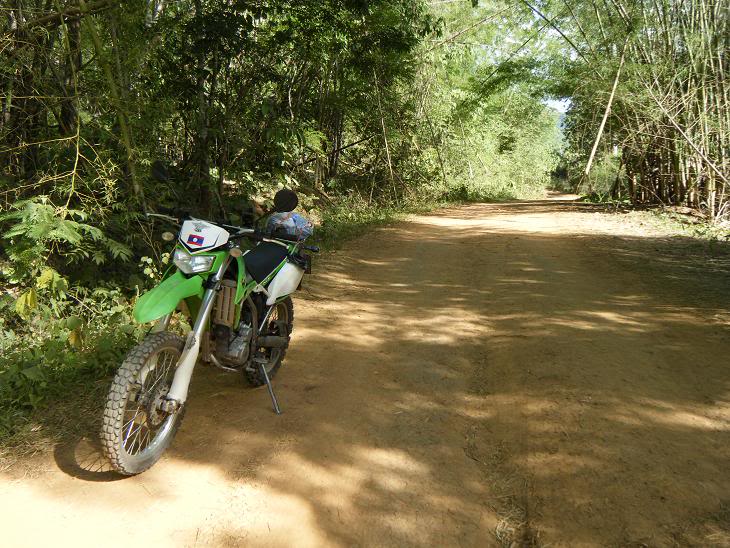 There doing a fair bit or work on the track.....not to much I hope.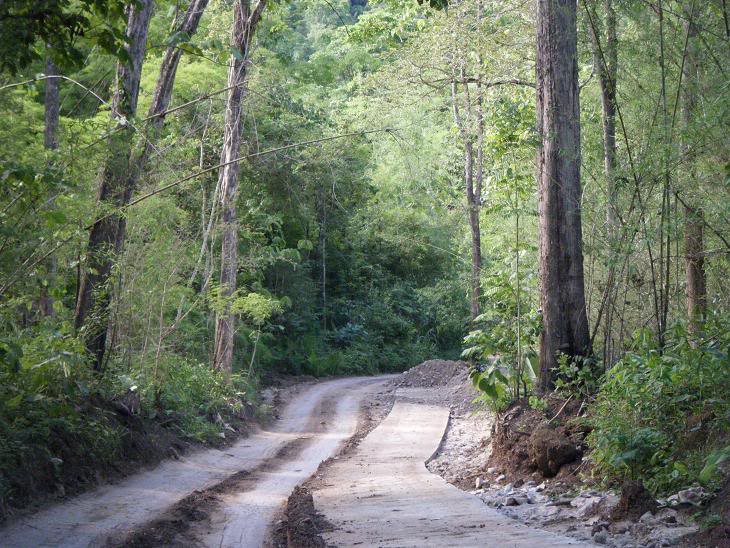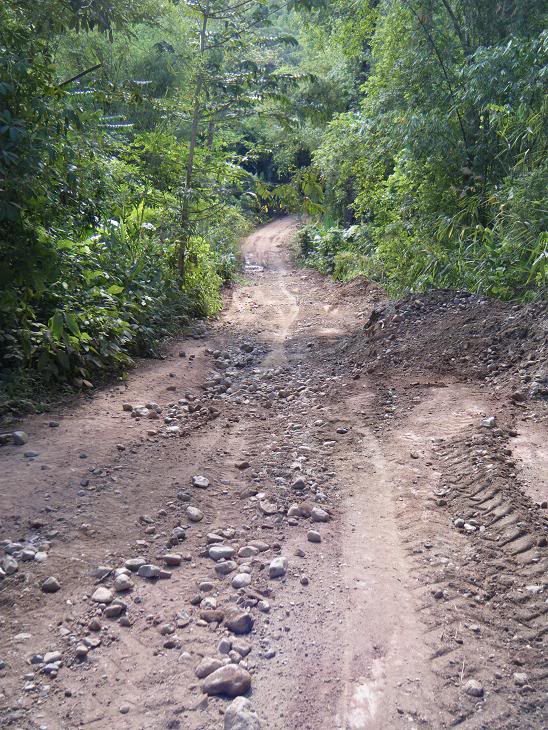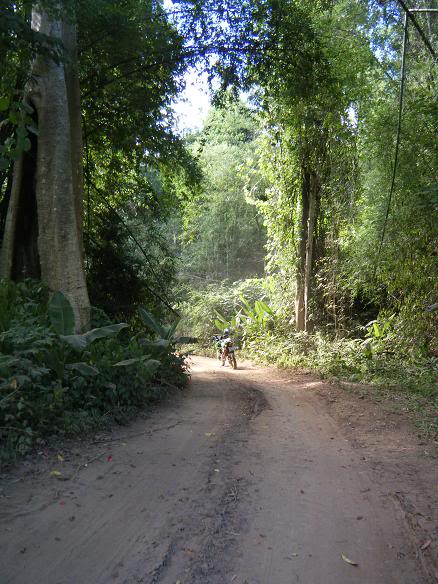 Beautiful lush jungle most of the way.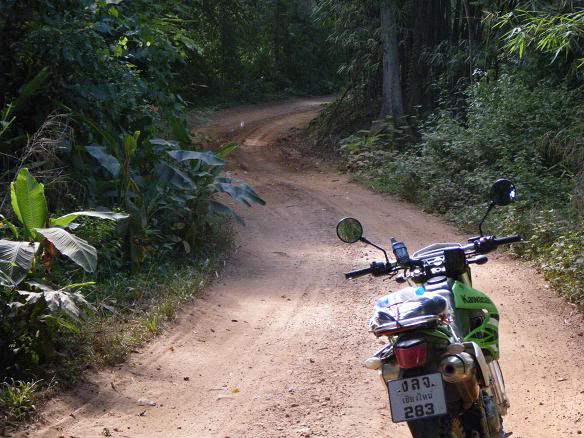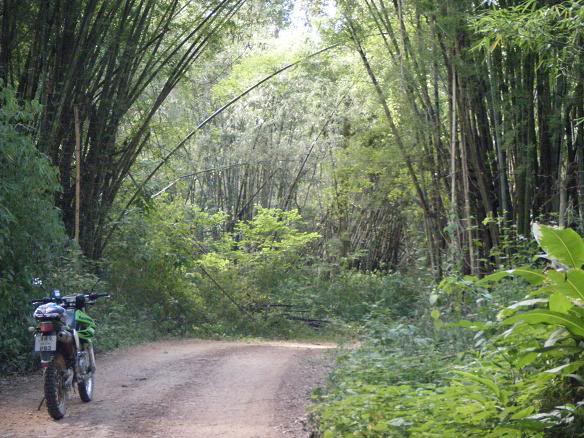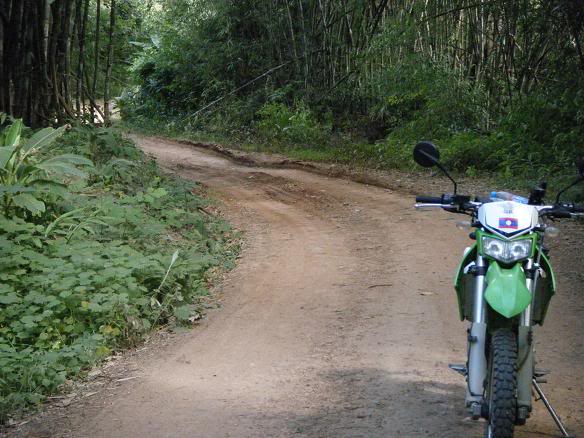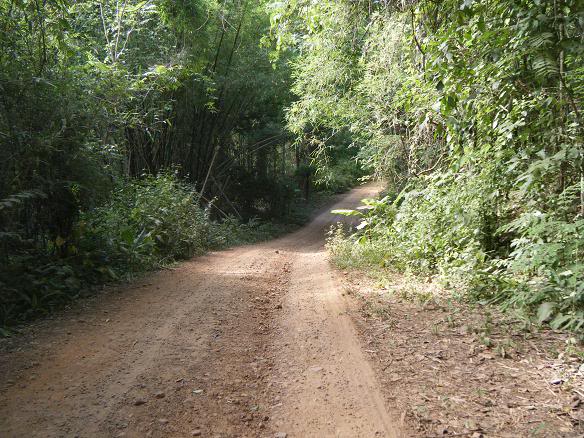 There was two ways through here....one for the trail riders, and one for the freestylers.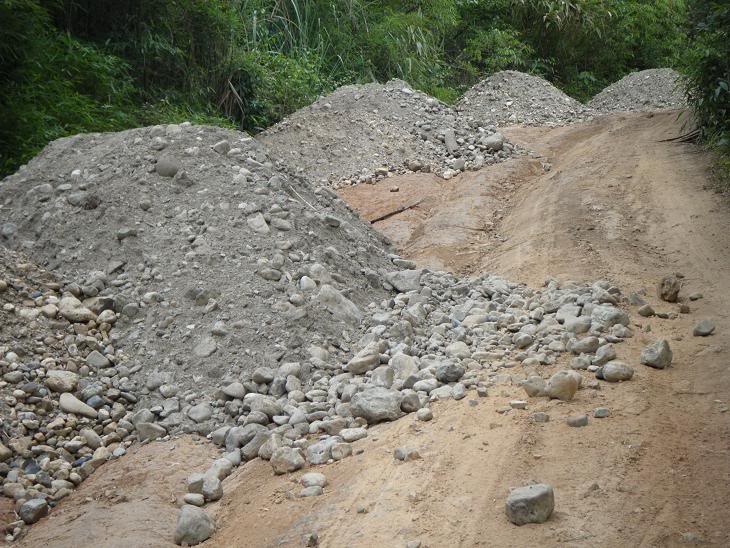 I arrived at the National park and paid the 200baht to get in. There was a sign that said the big water fall was 1.5 km away.
As I started to get on my bike the officer said I couldn't ride to the water fall. I would have to hike....my idea of a hike is walking to the fridge to get another beer.
I told him I would ride slowly, but he said its not possible. So as I had already paid, I started my hike to the water fall, wearing MX boots and pants, in 38 degree heat.
One advantage of wearing big heavy boots was the protection they would give against king cobras, particularly seeing it was cobra mating season.....but the down side was if I needed to flee a tiger, the boots, would no doubt hinder my escape.
I soon worked out why I wasn't allowed to take to bike.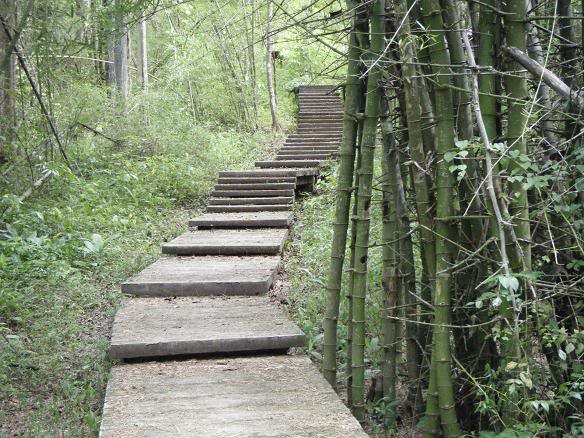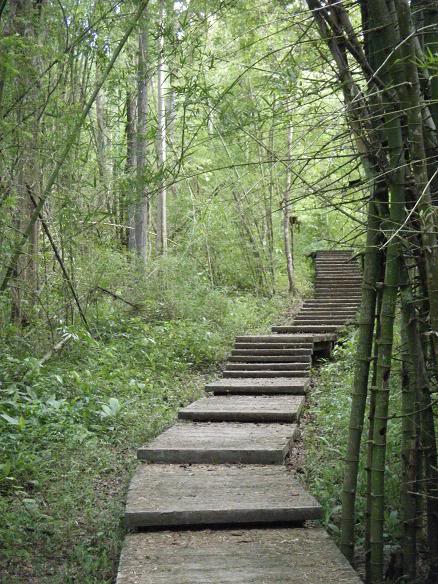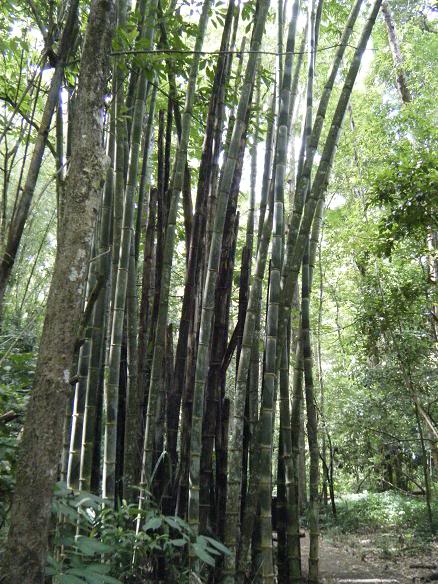 Finally made it to the water fall.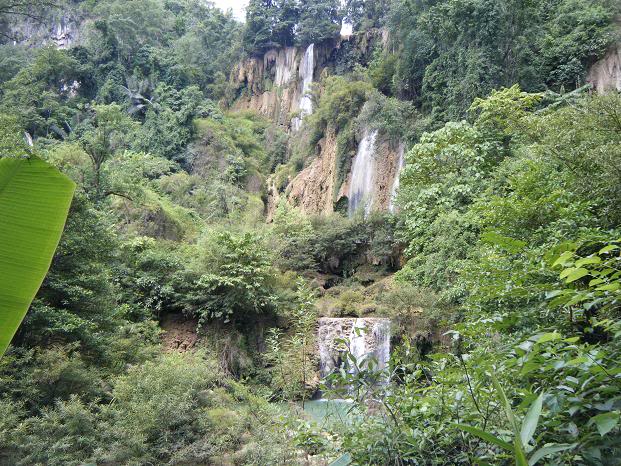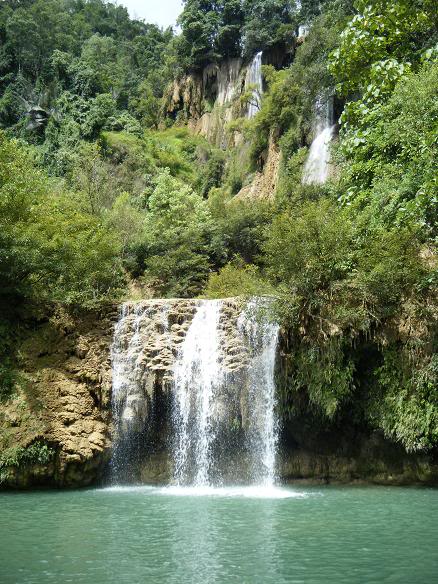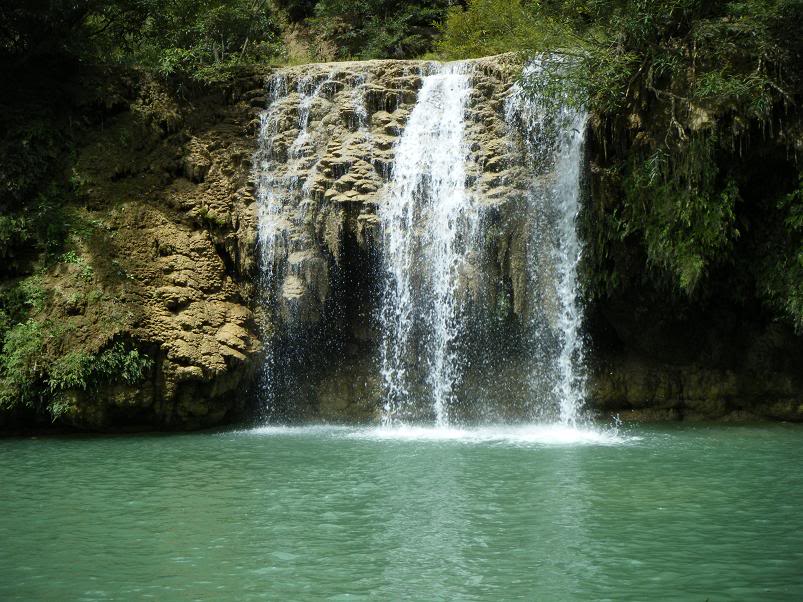 Lots of lizards.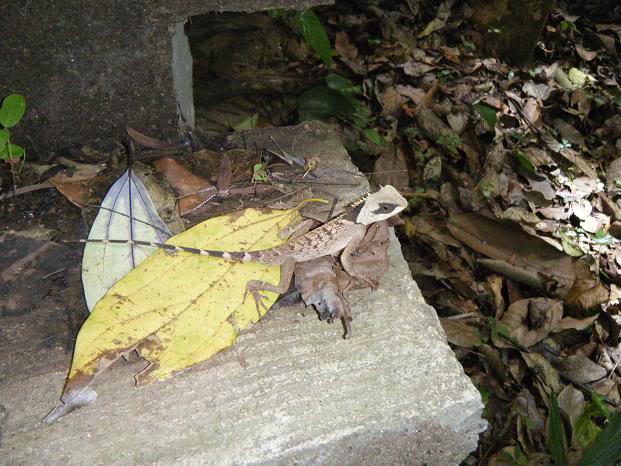 This one let me get right up close. I was going to touch it, but not knowing the spiecies, decided against it. Riding back to umphang on the dirt track with a severed finger would have been difficult.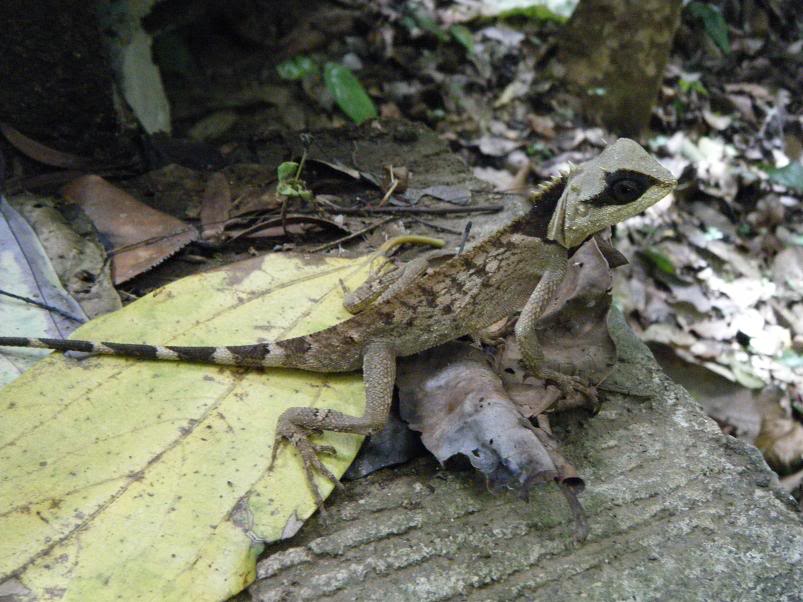 Back up the track and on to the tar road that heads south to the Burmese border at Ban Poeng Kloeng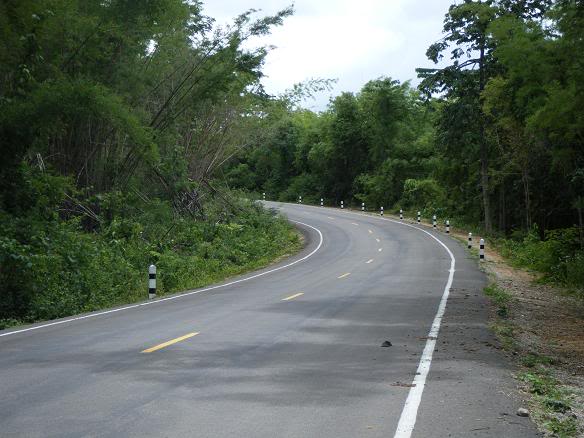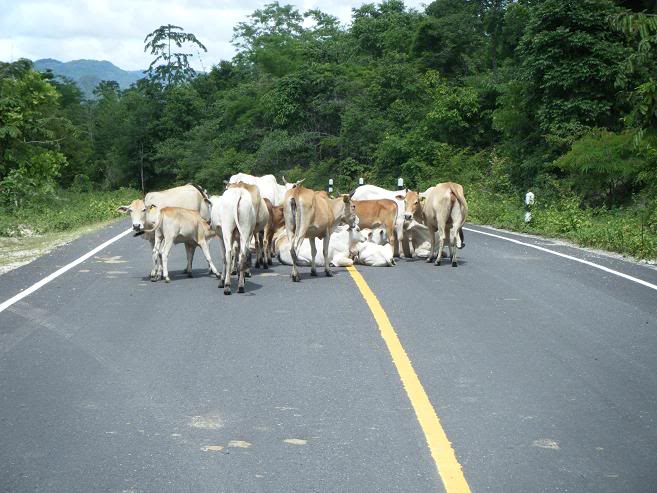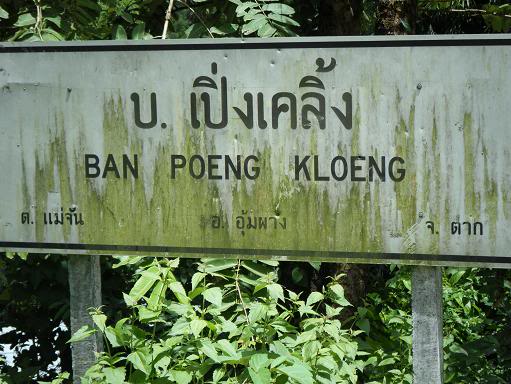 Looking over into Burma you can clearly see the place is a complete mess.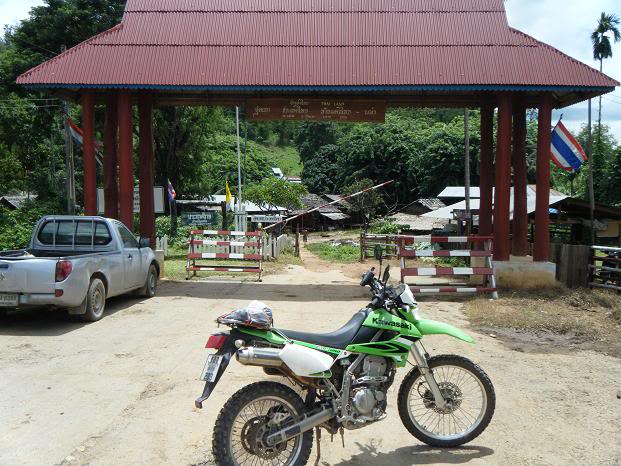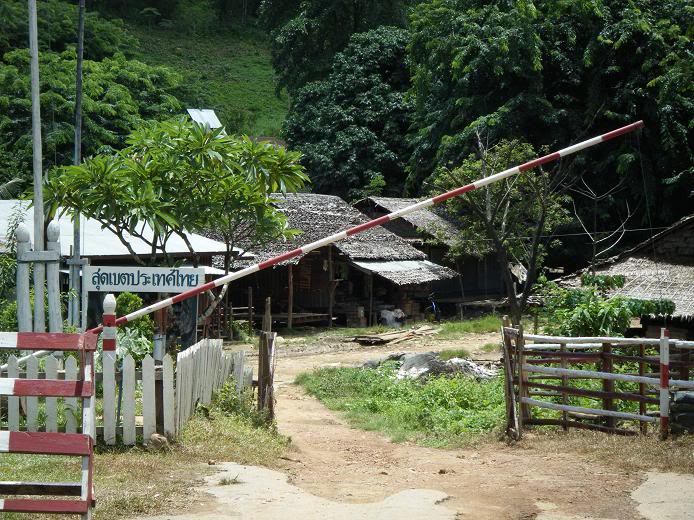 Next day it was back up the Mae Sot.
The hwy with the mountains that divide Thailand and Burma in the back ground.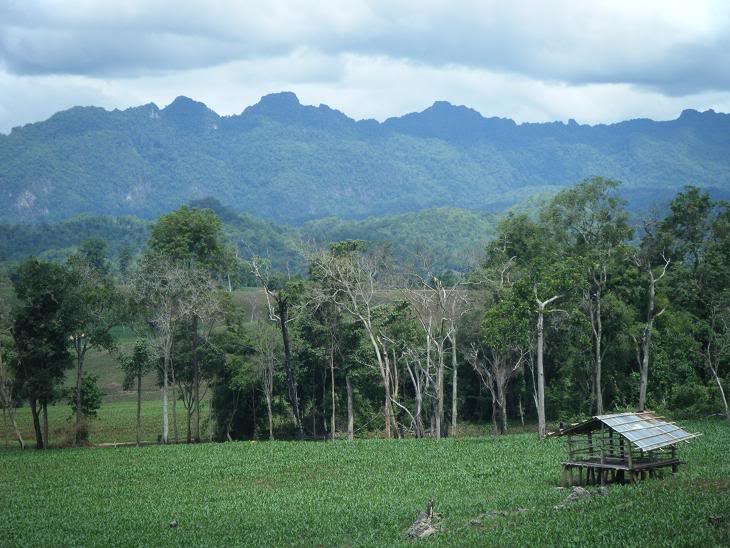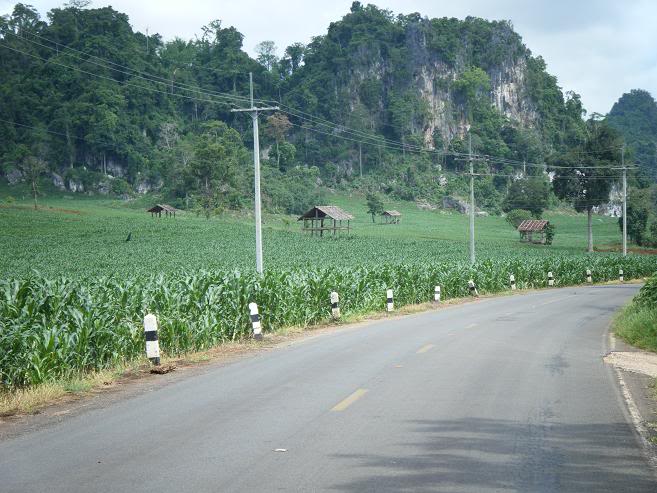 Moto-Rex
Last edited: