Just back from a 10 day trip to Myanmar,
heres our route, google maps says 11 hours, took us over 30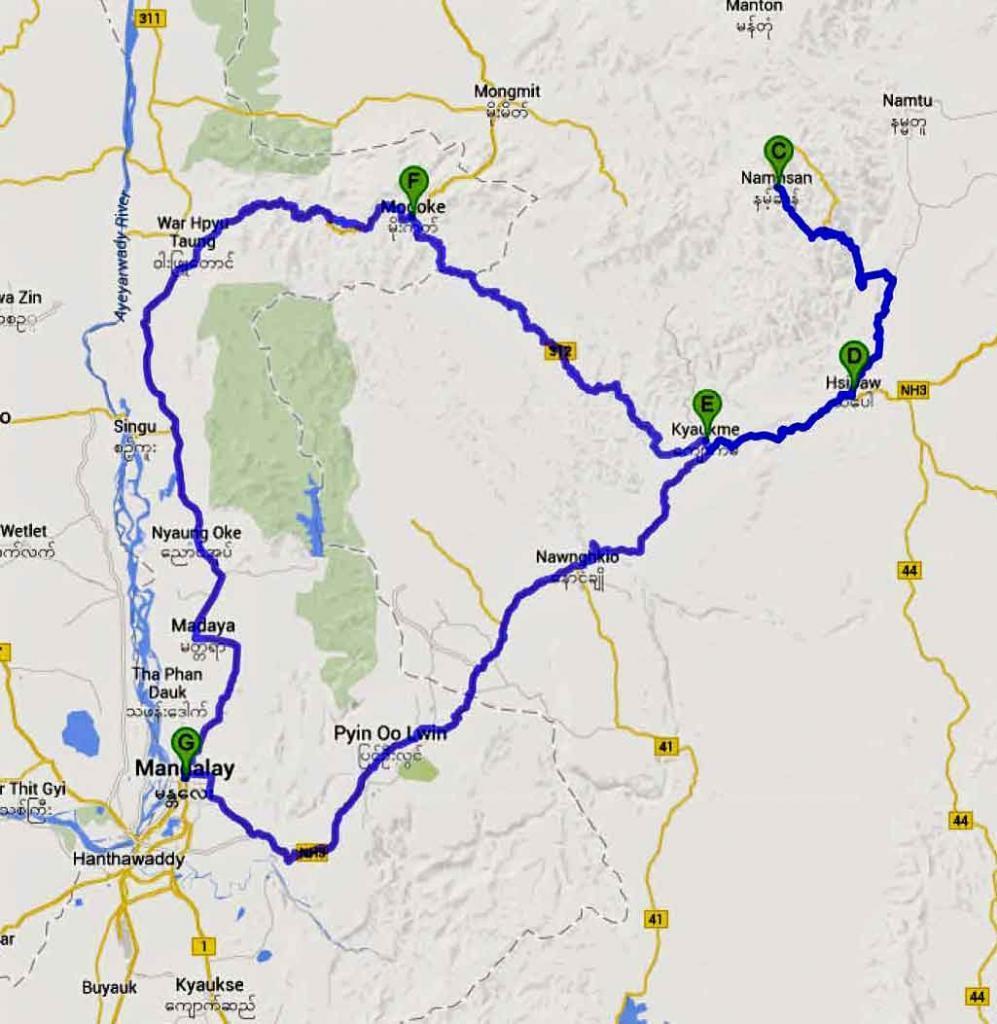 Did the same flights on airasia
Day 1: HKT- BKK to Mandalay by AirAsia, , Note air asia runs a FREE bus to and from the airport and it was perfect as we stayed at the living hotel 79 just 2 blocks form where the bus stops!
Day 2: Just hung out in Mandalay, in the evening picked the bikes up at Zach's
Day 3: : Mandalay - Hsipaw stayed the night
Day 4: : Hsipaw to Namhsan and back slept in Hsipaw
Day 5: Hsipaw- Mogok and stayed the night
Day 6- Mogok- Mandalay
Day 7- Mandalay- Bagan by boat
Day 8,9 Bagan
Day 10- back to Mandalay by train ( $2,90 in upper class!!)
Day 11 few back to Phuket
I rented a Chinese copy of a 125 honda dream (while my friend who currently lives in Yangoon picked up a free 100 cc bike from a friend) These bikes go everywhere so save ur $$ as they are only $10/day( vs $35-50/day) an very good on gas 700 kms cost me about $18 in gas 1,000 kyat/lt.
next day woke up to partly cloudy day and took off for Namhsan a 8o kms ride away ( it is a restricted area so check before you head out)
heading out fromm Mandalay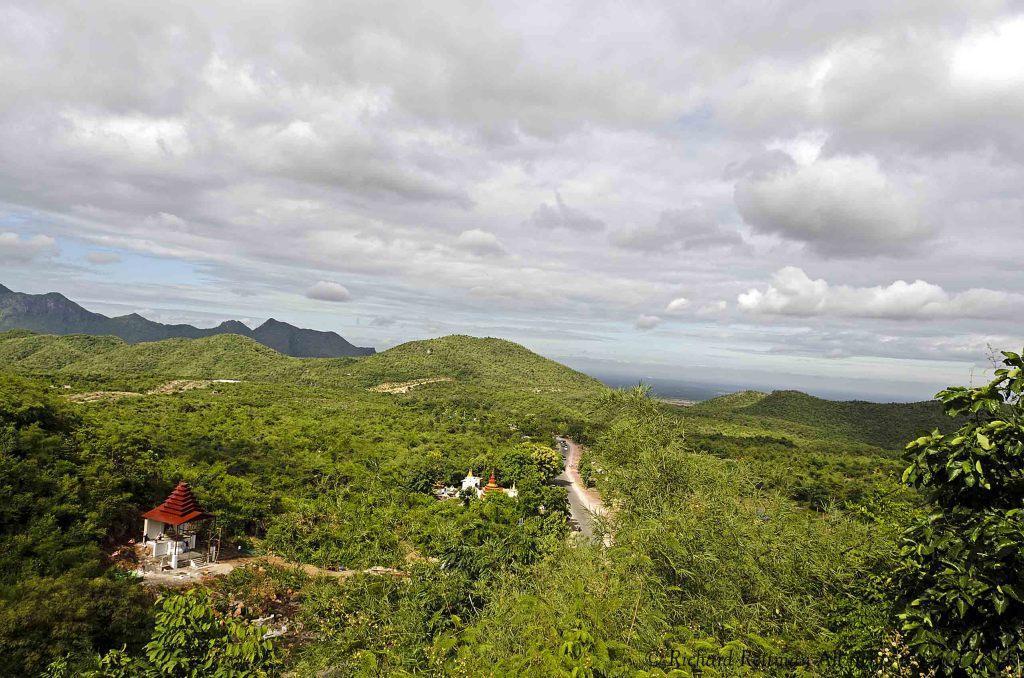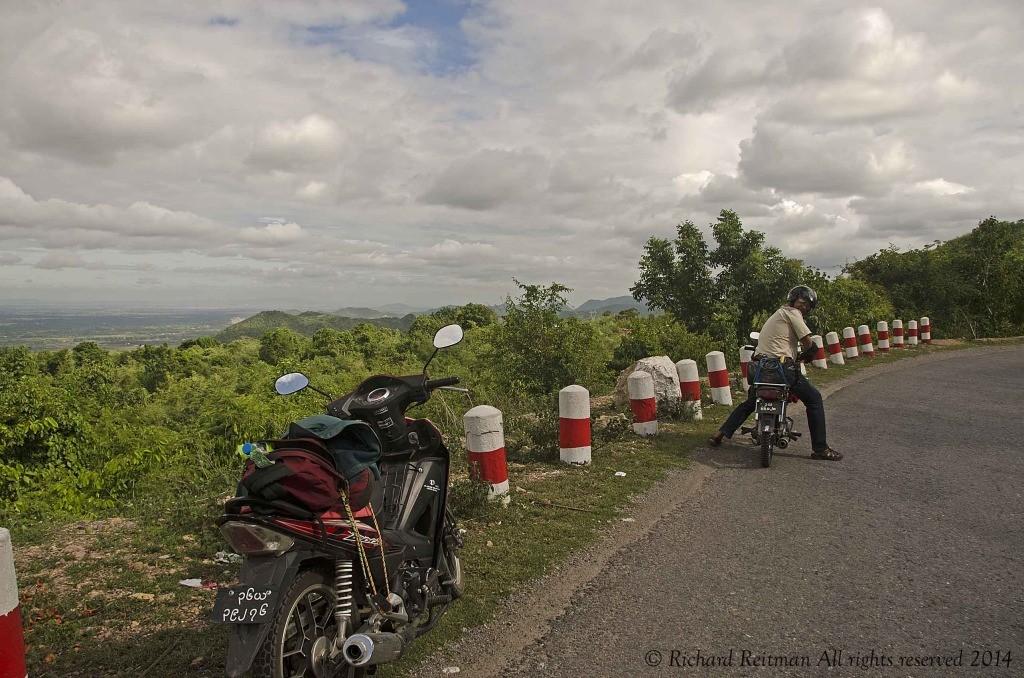 first stop was Pyin U Lwin
they use horse carts to get around town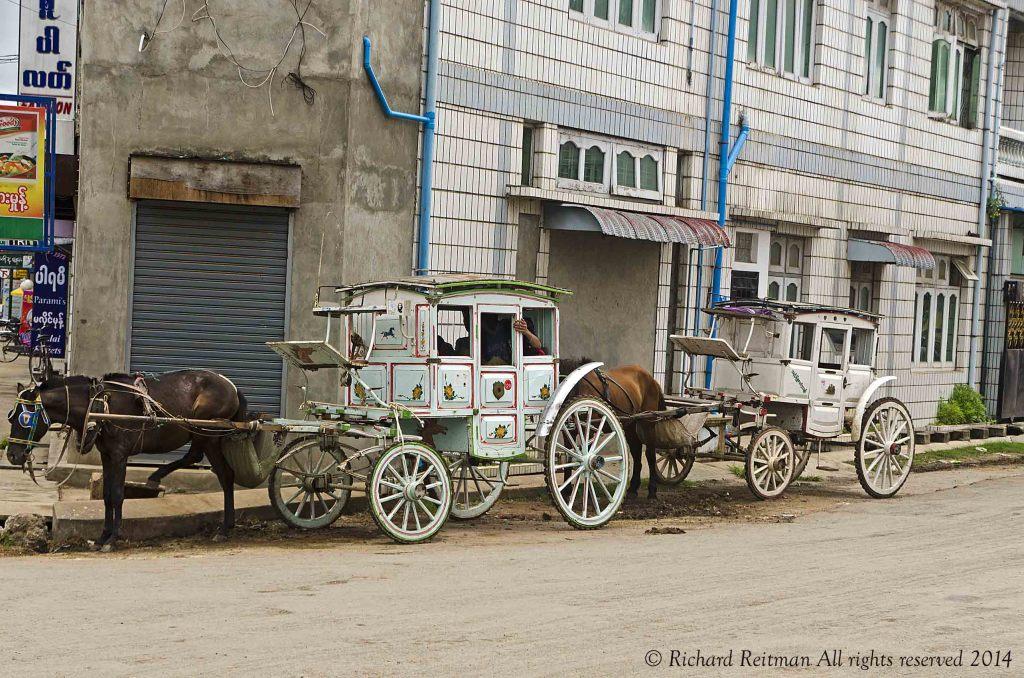 traffic on Hwy 3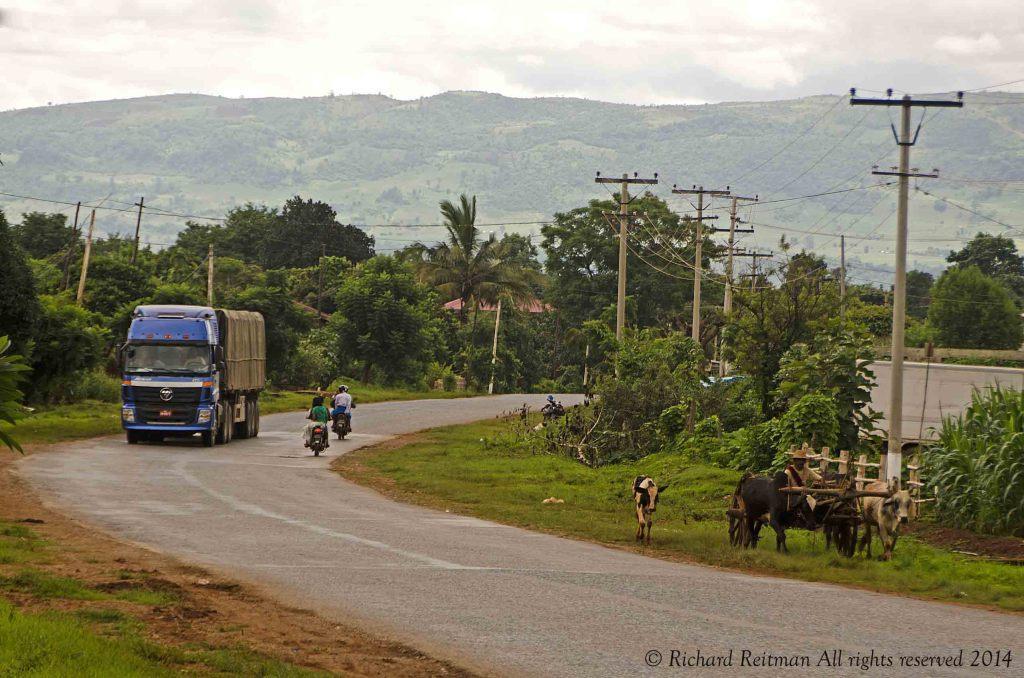 Gokteik Viaduct
when built in 1903 it was the 2nd highest RR bridge in the world!!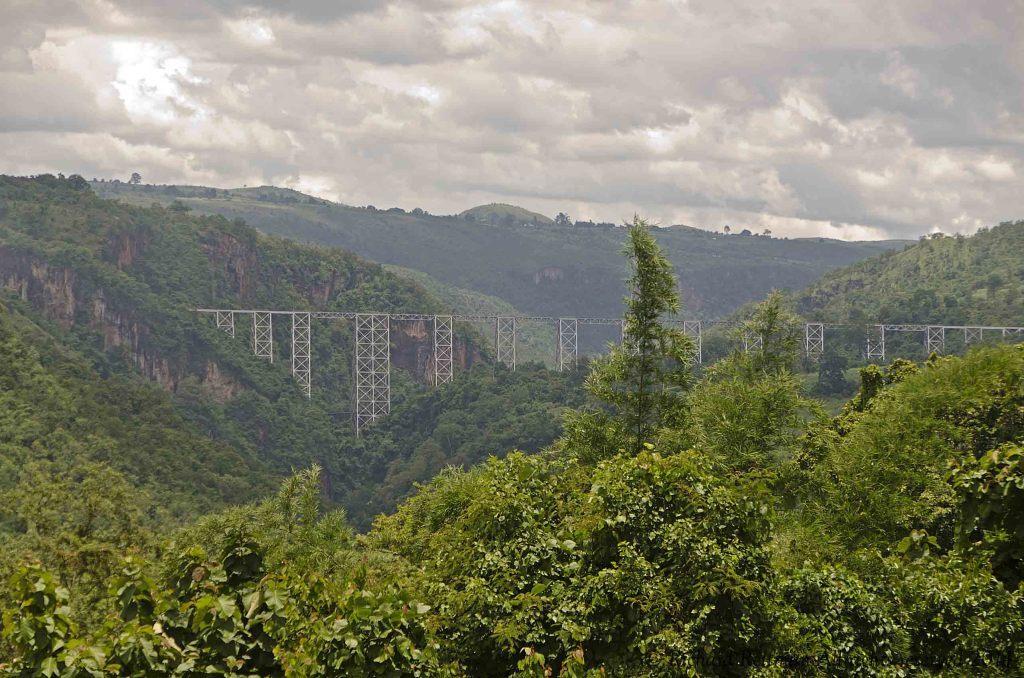 3 kms traffic back up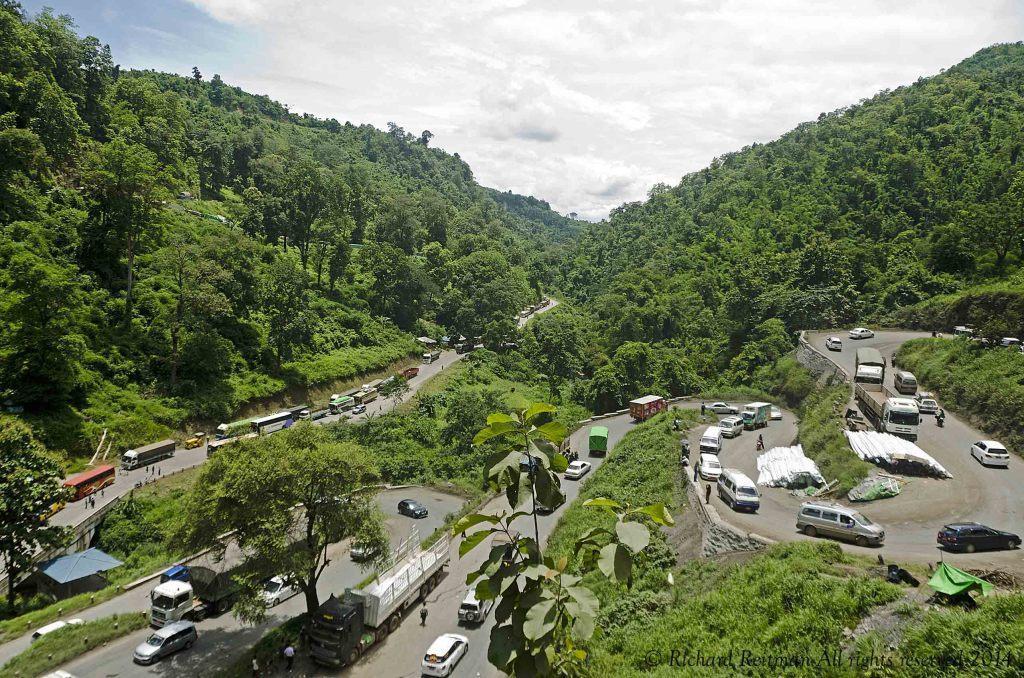 Monks collecting alms in Hsipaw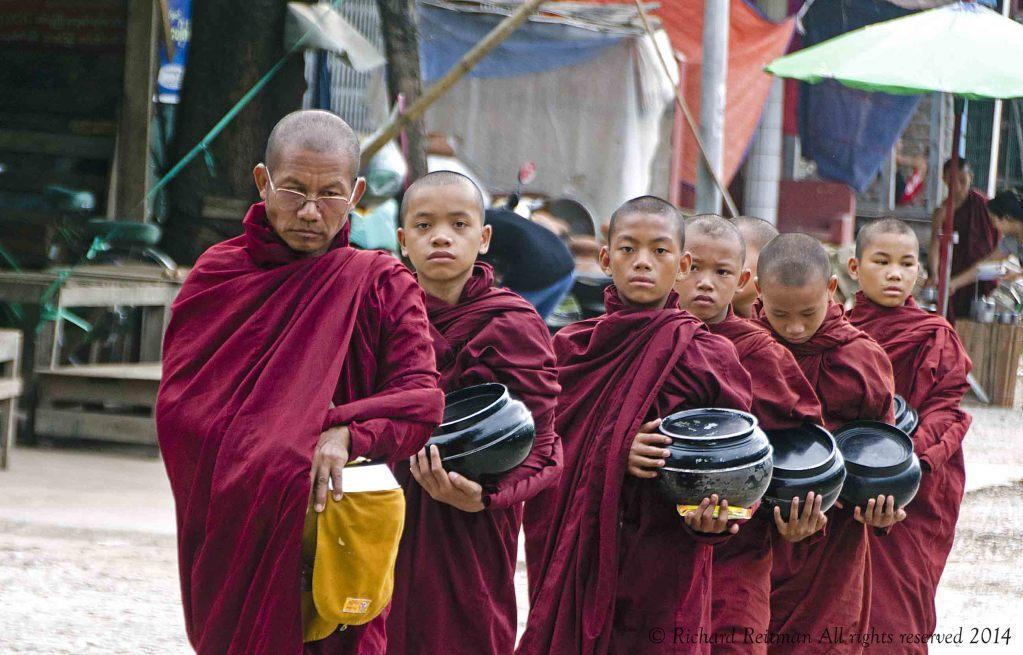 Market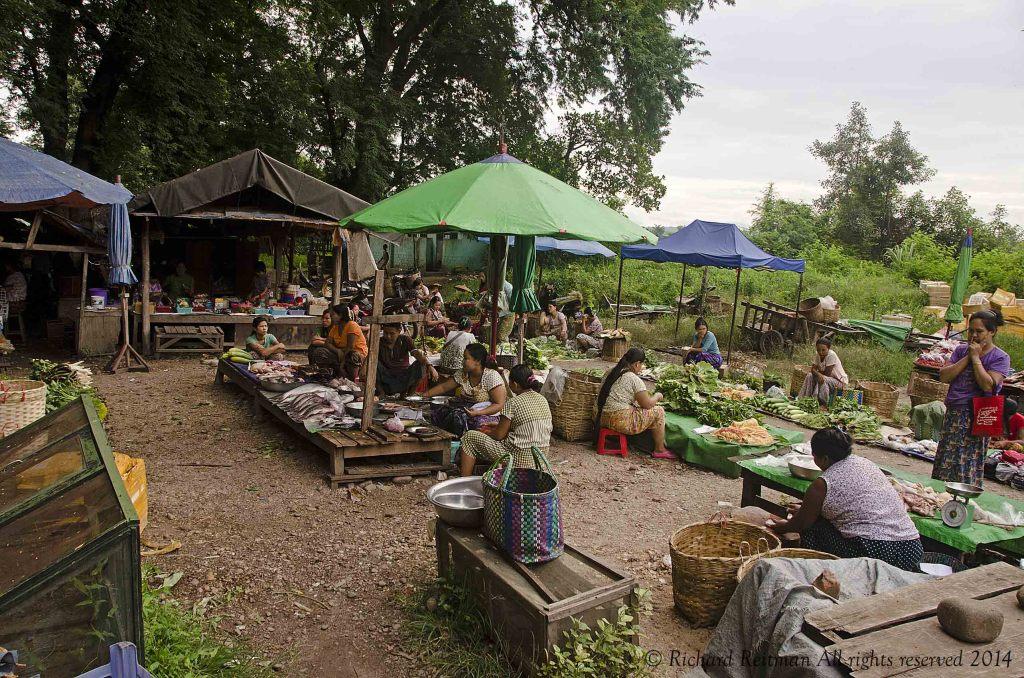 Female monks;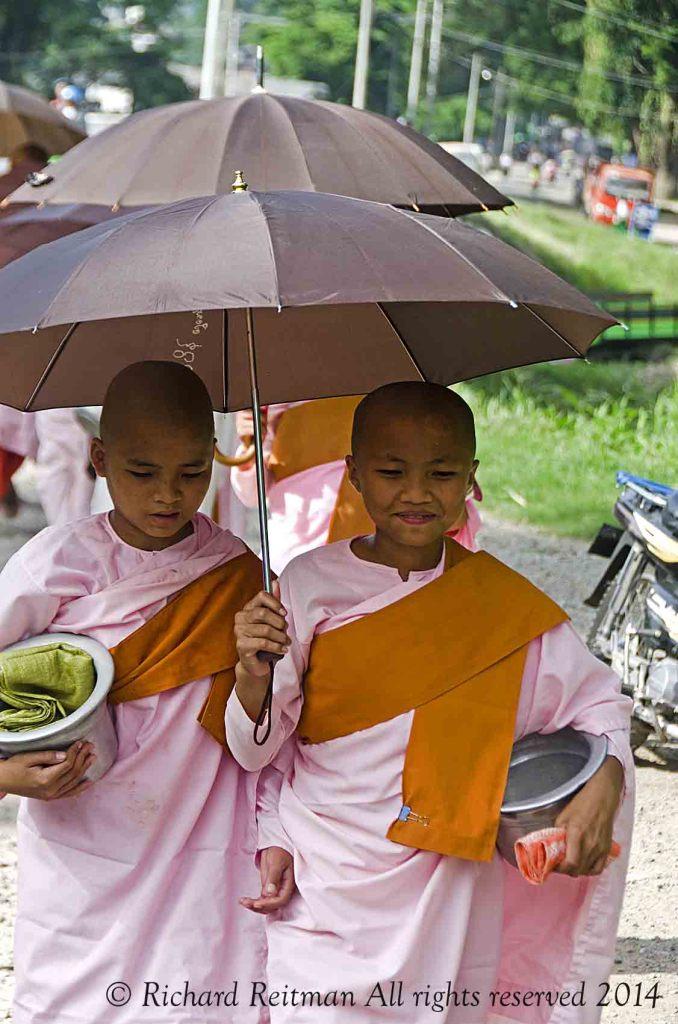 about 1 hour out the skies opened so we stopped at a locals house an went in and slept for a few hours.
than onwards,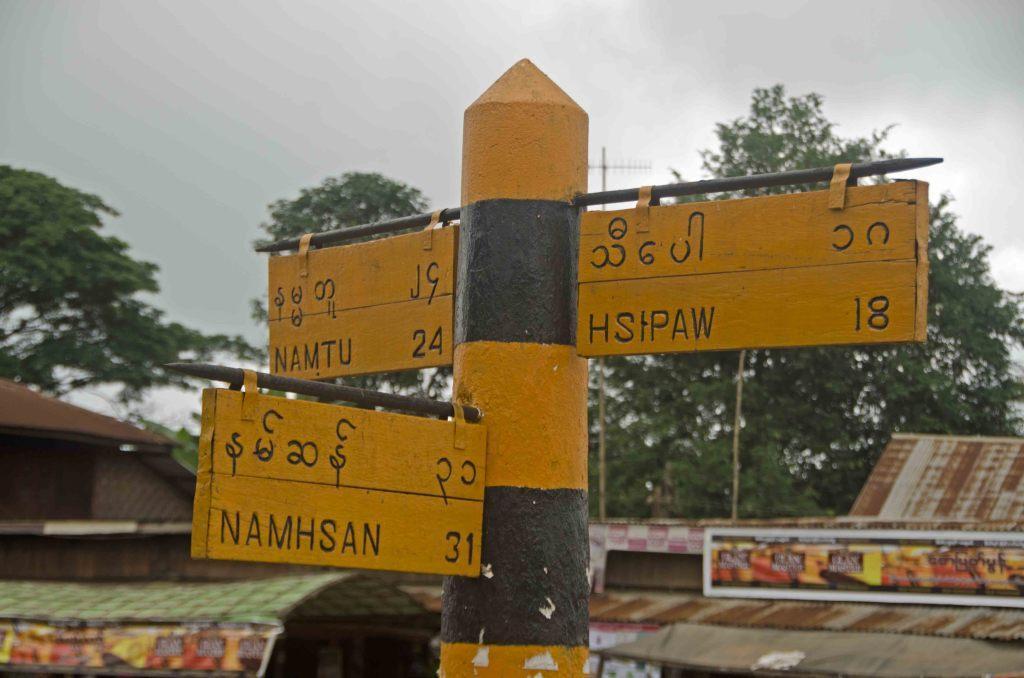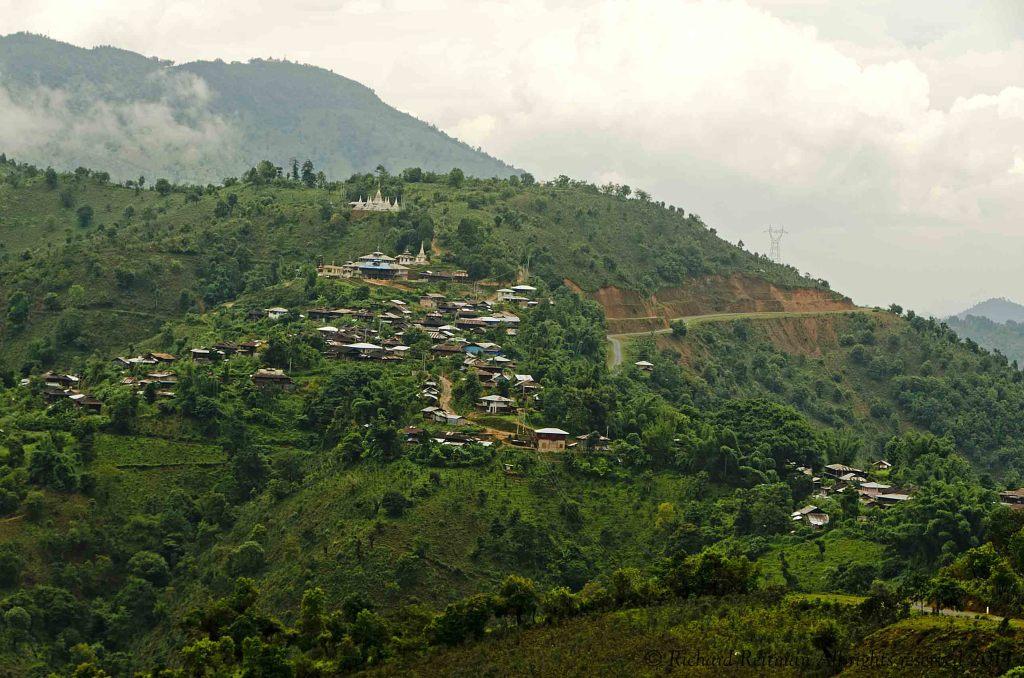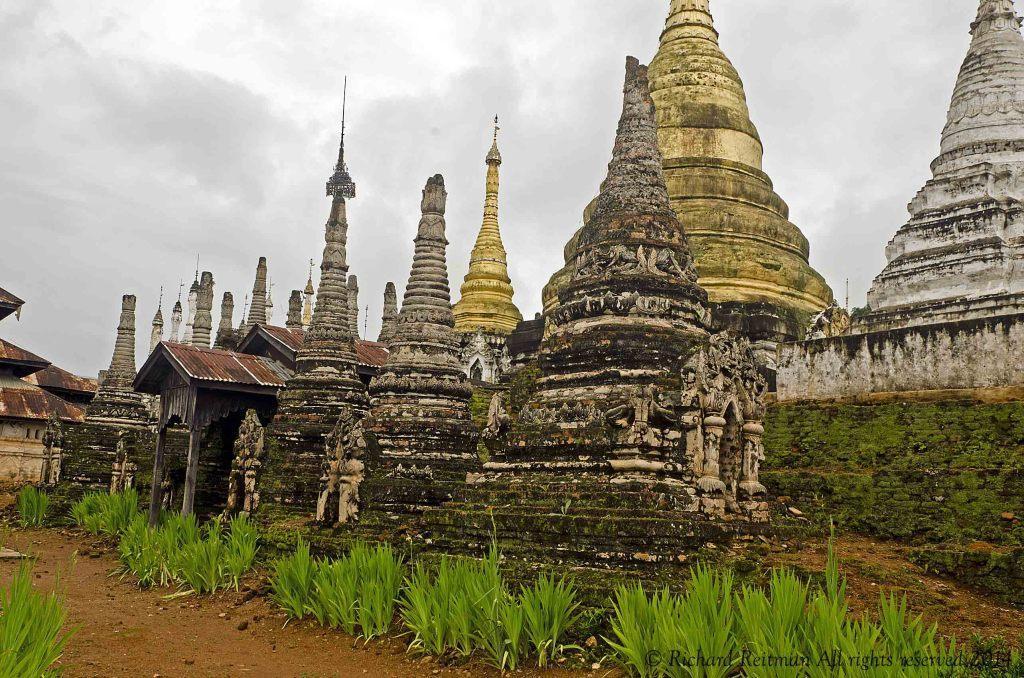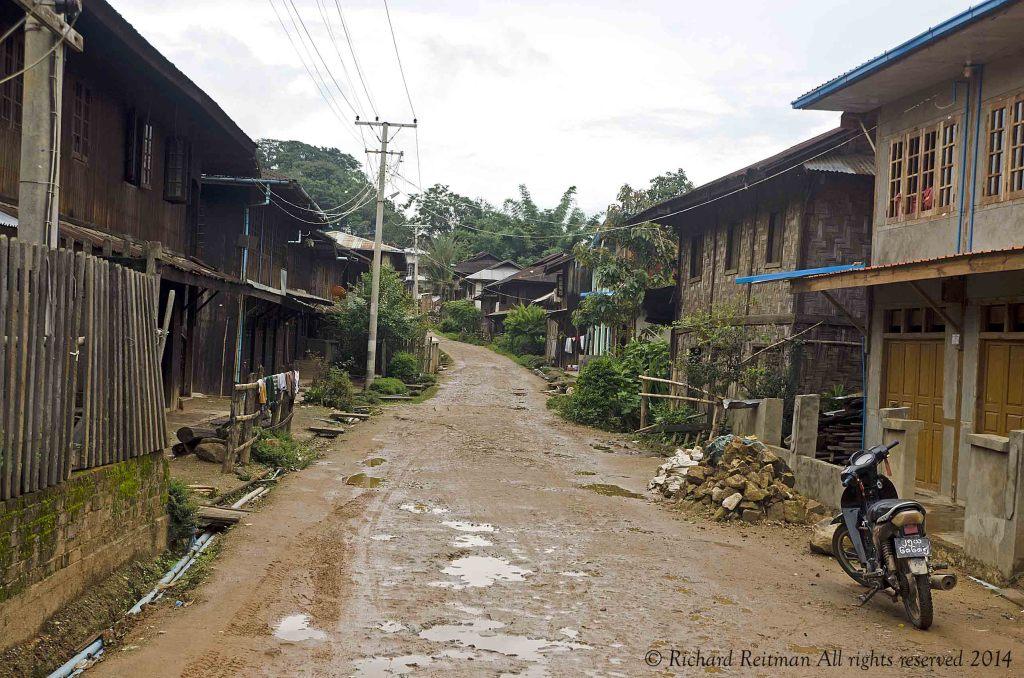 got to Namhsan about 3 pm so all we had time for was a bowl of mama an than back down to Hsipaw.
160 kms r/t took us about 8 1/2 hours, Fantastic scenery. They have many landslides so sometimes ur stck waiting for them to clear ( we were stopped by 2)
Next day woke up with great plans to try an get into Mogok the gem capital of the world an closed to all westerners without advance permission
headed off to Kyaukme an asked directions an if we could go an they all said of course. so took off
google maps said it was 165 kms some of the worst roads i have ever ridden on, not dirt but big rocks and mud and in the rain.
Anyway arrived about 4 pm after 8 hours on the road ( half in the rain)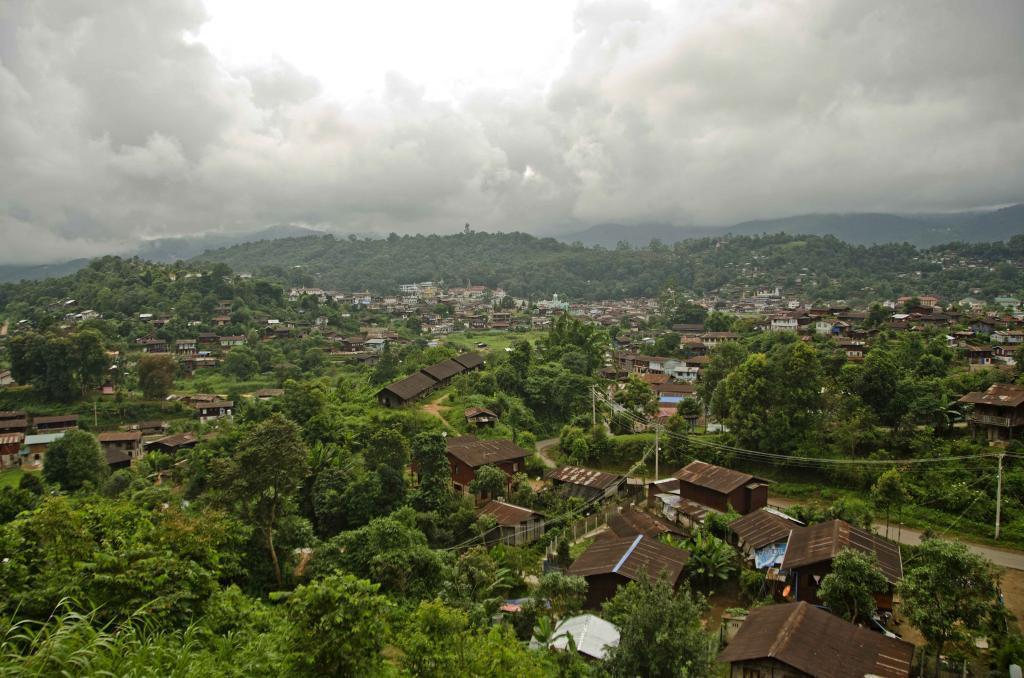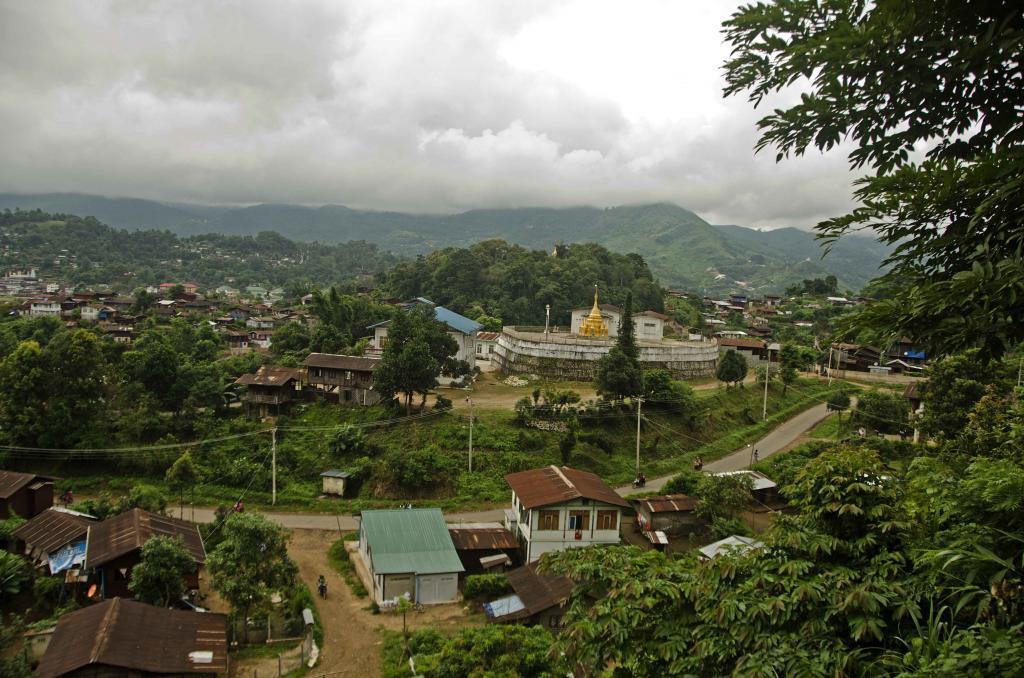 asked around about a room and as there are ONLY 2 hotels in town someone led us to the Mogok hotel. started raining again and the manger would not allow us to stay as we did not have permission to be there an he and us would be arrested. Directed us to the resot outside town which took us 20 minutes to reach in the rain, they also refused to allow us to stay but after i said i cant go any further as it got darker an the skies opened up more, they agreed to let us stay BUT not register and if we promised not to say where we stayed if asked,
Fantastic resort on the edge of the mtn overlooking the town. $75 /night for a 5,000 baht room!! Had a meal and to bed, woke up and in the ran and left about 8:30 and was told the police had been looking for us.
Got about 100 kms back to Mandalay and the police checkpoint where we were stopped and they wanted to know where we came from ( bikes are 1000% illegal up there plus we had no permission to be there.) they finally let us go.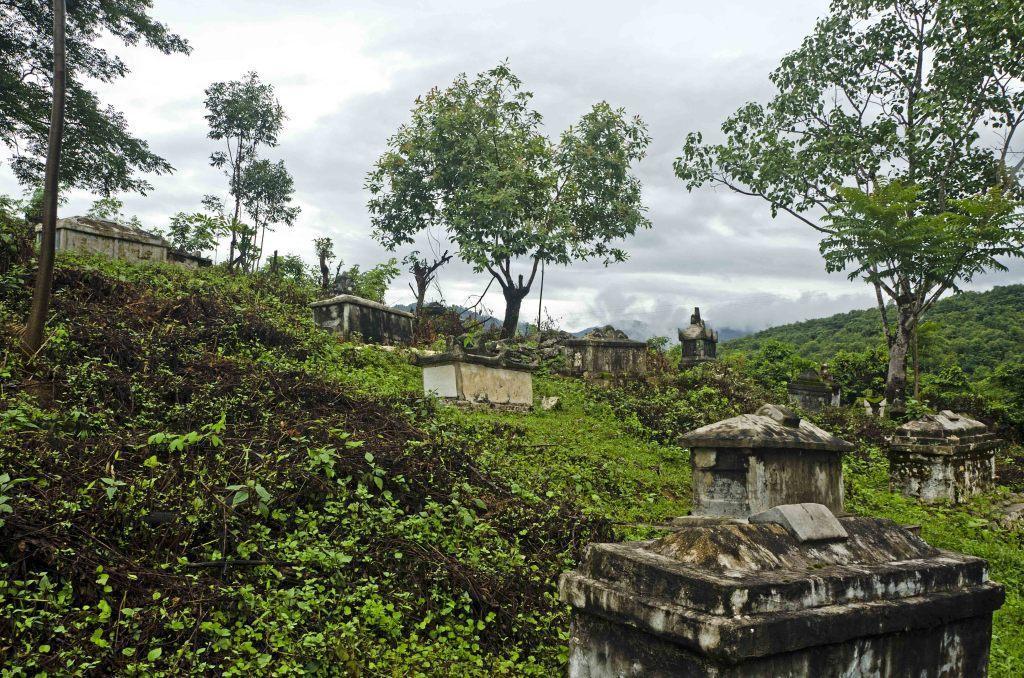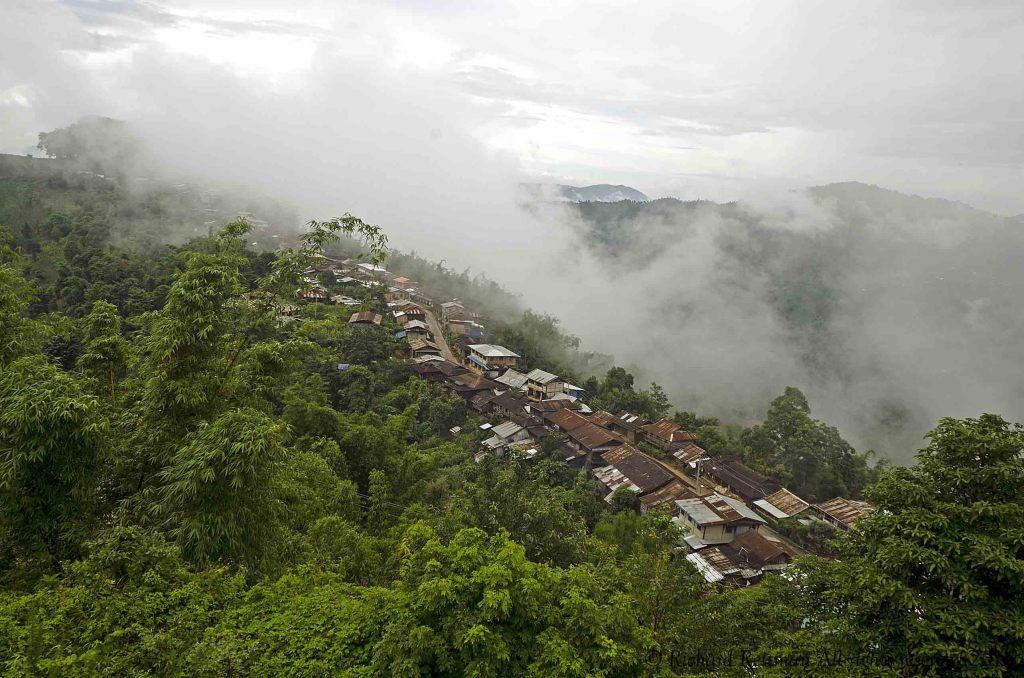 Figured we rode abut 32 hours (820 kms) with 12 of those in the rain,
Looking to head back in Oct with permission the required guide and a 4wd ( motorcycles NOT allowed) , its a beautiful area and has been closed since 2008
you can see my photos here;
http://phuket.zenfolio.com/p542381057
I loved Myanmar an will be heading back and rent bikes for longer and head up to north as far as i can ( at least hopefully to Myitkyina , its great ridding and the people are super nice.
Zach rents 125 step thrus and dirt bikes ( 125.250) as well , He runs tours an knows where to head too.
http://www.mandalaymotorbike.com/