2008
Heavy rains and flooding are forecast for Northern and NE Thailand. The Mekong is overflowing it's banks.
Here are some photos sent to me from David and Mai who live in Chiang Khong. The ferry service is not running and David says trucks are backed up waiting for it to resume. I don't think I would chance taking a bike across on a small boat now
These are of the ferry boat crossing and the Immigration Office taken on 11-Aug-2008.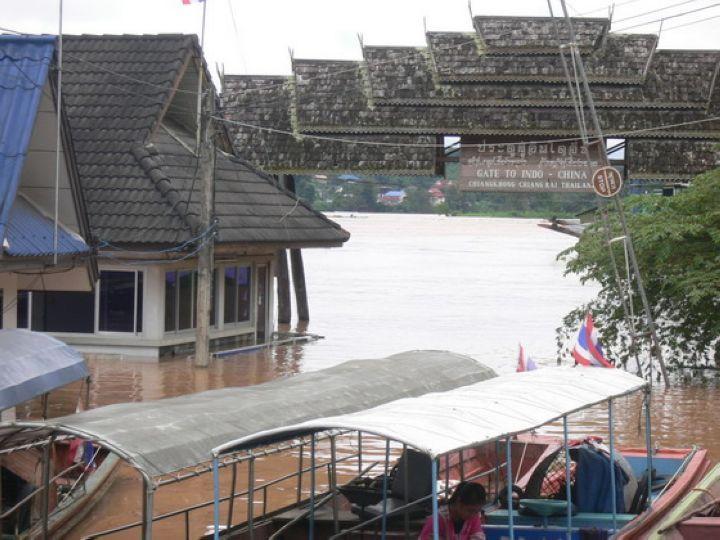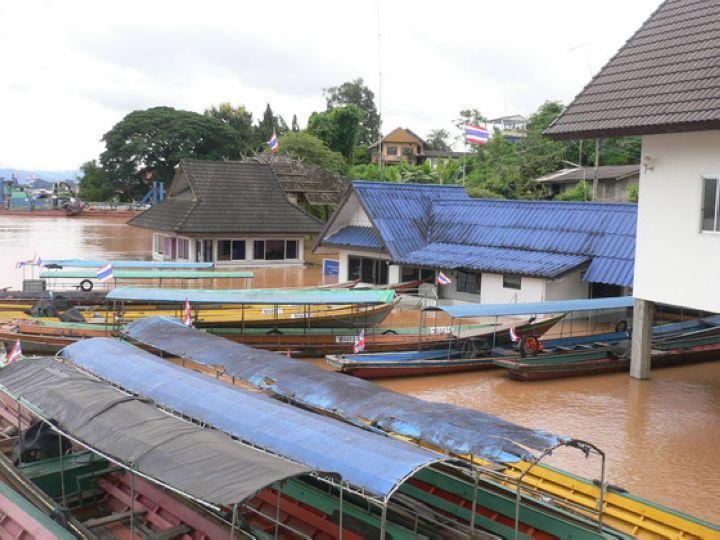 The following taken on 12-Aug-2008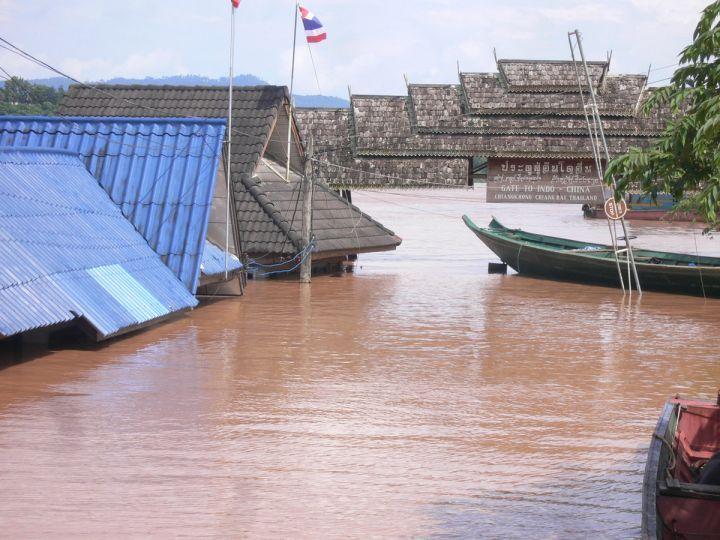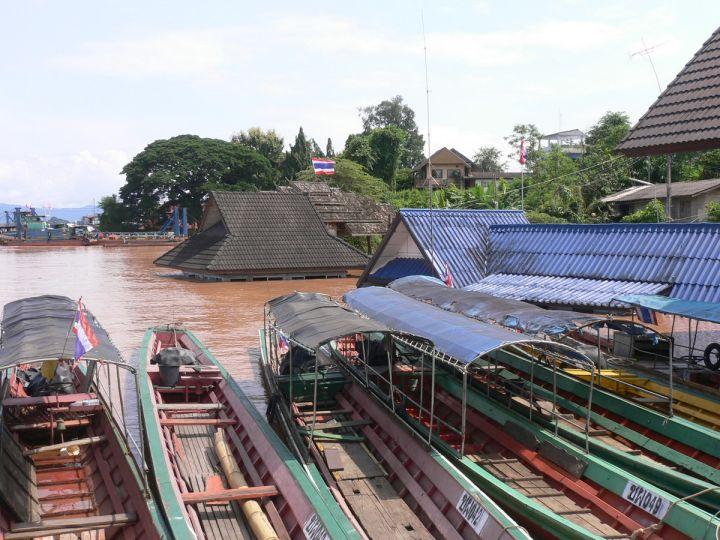 Hear is the turnoff to Phu Chi Fa leaving Chiang Khong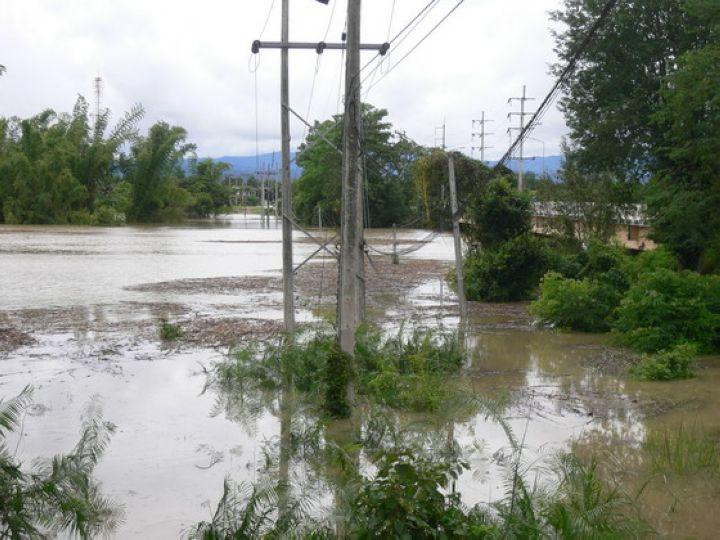 You can check the levels and forecasts on the below websites.
Regional Flood Management and Mitigation Centre
Regional Flood Management and Mitigation Centre
They say the river should be at it's crest and start to go down at Chiang Khong tomorrow, but Vientiane and Luang Prabang are above flood stage now and still rising. Some GT-Riders are headed that way or in the area now and should be able to provide more info.