Administrator
Staff member
Subscribed
Jan 16, 2003
13,369
4,312
113
68
Ok Pansa / the end of Buddhist Lent is coming up full moon in October.
Wat Tha Kham has an all night Thai Lue weaving event, which should be quite a spectacle for those interested in a bit of culture & "Amazing Thailand."
Wat Tha Kham is in Sri Dornchai village on R1020 13.5 kms south of Chiang Khong.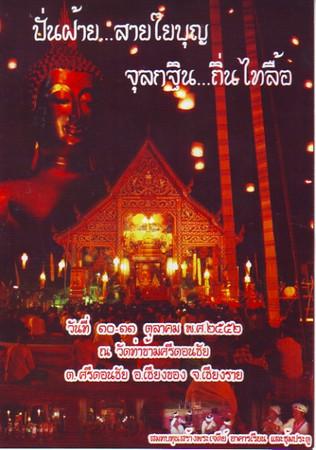 The dates: 10-11 October 2009.
The GPS Location: N20 08.588 E100 24.918
or find Sri Dornchai on the GT Rider Golden Triangle guide map.