Made in 1996, single cylinder, 4 speeds, 120kg. Front and back drum brakes. Just restored in August 2008 with some customized parts (front and back folks) and currently in good conditions. Odo: N/A. 399$US with ownership paper. The bike comes with some spare spark plugs, tool kit, tube. Pick up the bike in Hanoi only.
This is a starter option for dirtbike lover. Smooth shocks good engine make it a top choice for price/value.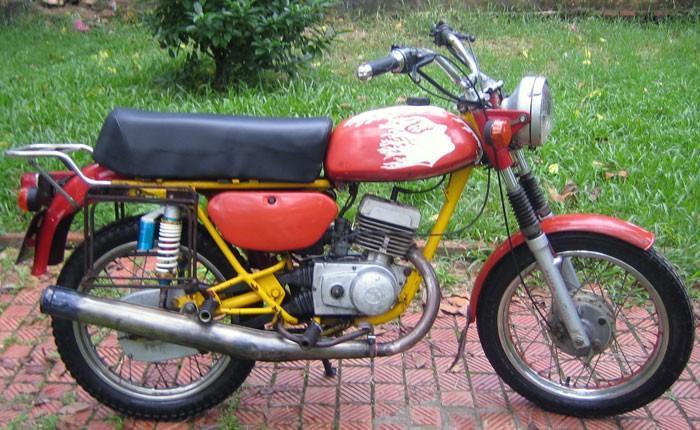 Please call him on 0982 050225 or email [email
[email protected]
]
[email protected]
[/email] (Minh).