Thought you guys might have interest in some pix from Laguna today.
We rode over this morning (July 4th) to check out the qualifying runs and then hit the Cannery Row street party afterwards in Monterey. The weather conditions were perfect at about 22C and the traffic situation was much improved from my last visit here in 2005. They now have separate entrance for bikes vs. autos and that makes all the difference. Plus I now live only 45 minutes from the track for added convenience.
Perfect conditions (Turn 2)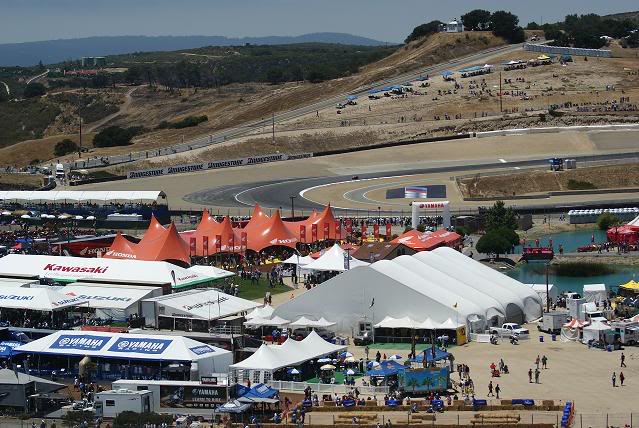 Yamaha went all out and had the biggest display area followed closely by Ducati on their "island". It was nice because they brought in real grass turf and wood mulch/bark to keep the dust down and made it a bit of a park setting.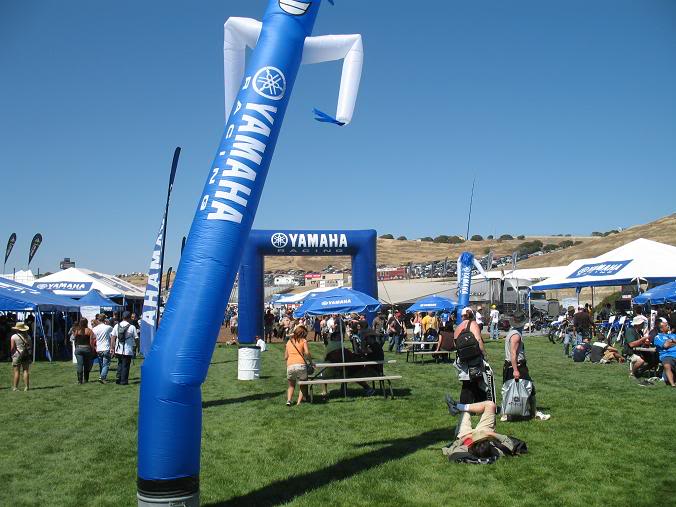 Had some stunt guys doing their thing. We got there too late to see the motocross stunt team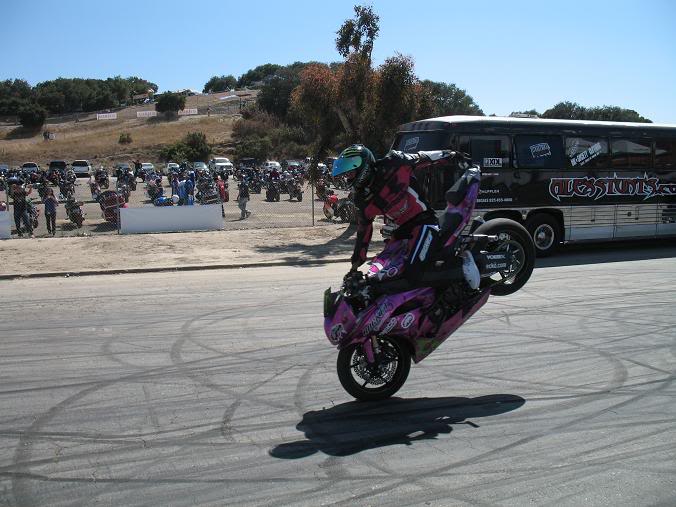 Yamaha had this weird 4 wheel hybrid thing called the Tesseract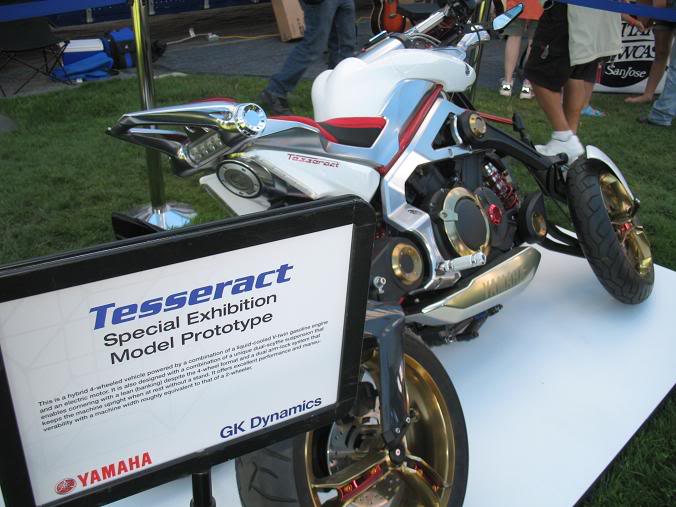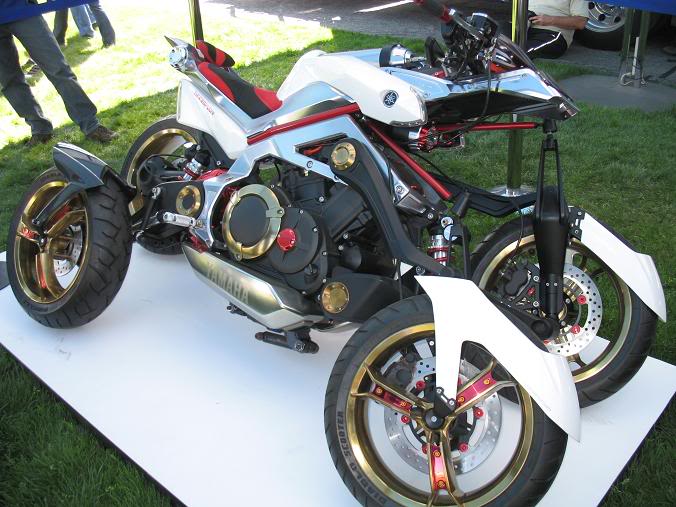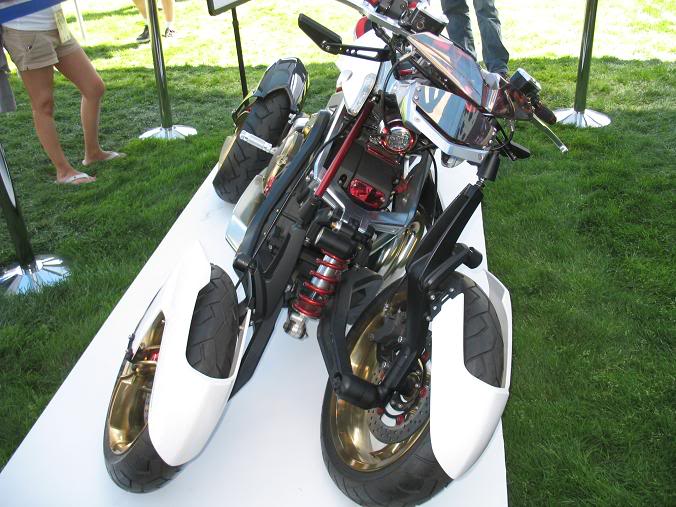 I got to sit on the Dr's M1 for a photo op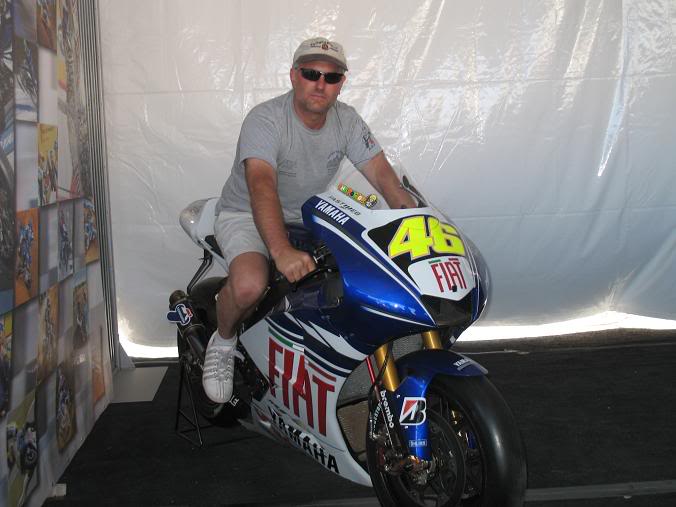 Even Marilyn had to give it a go.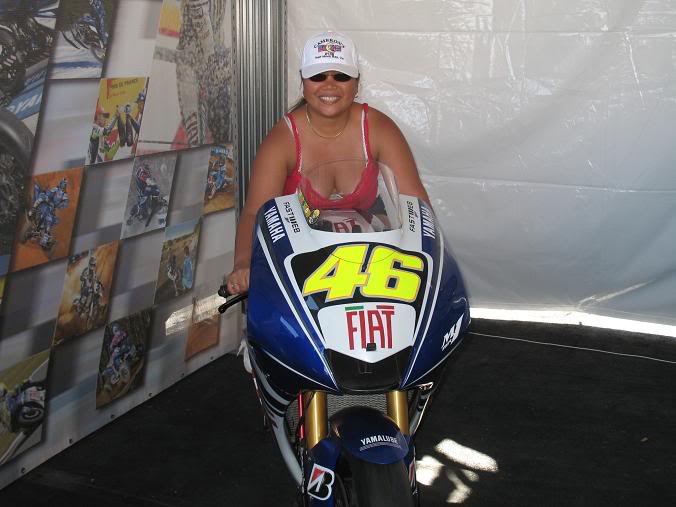 The hometown boys fan club. It is July 4th after all.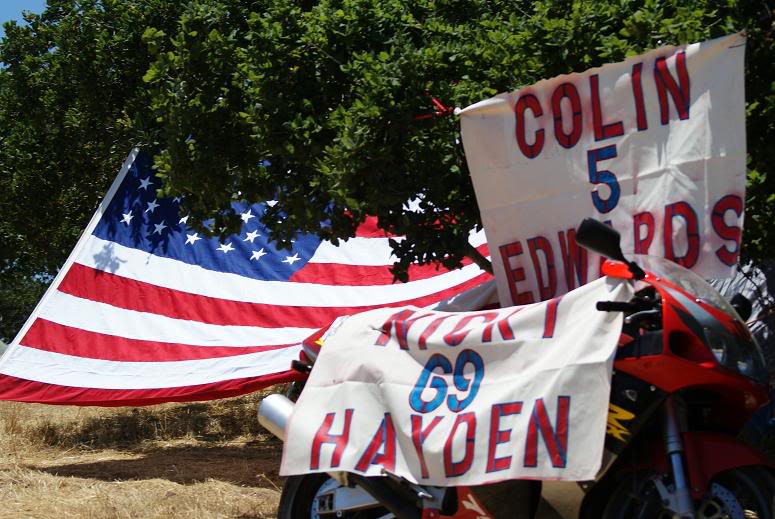 The famous downhill "corkscrew"
And here they come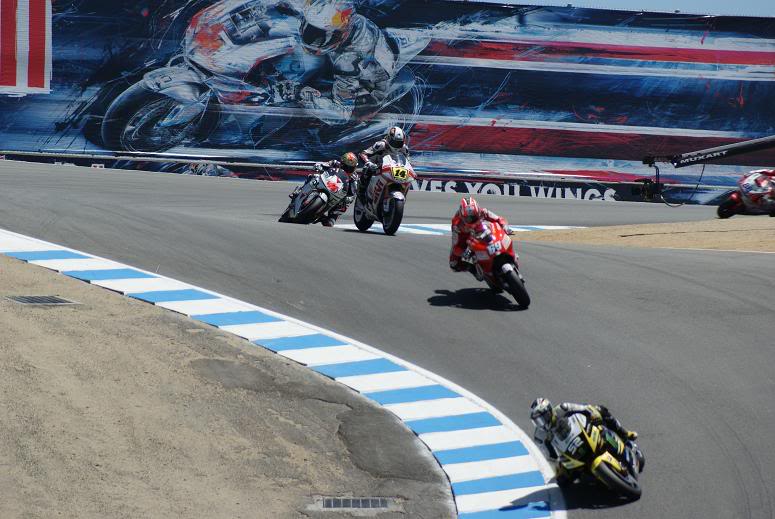 Rossi knee on the stripes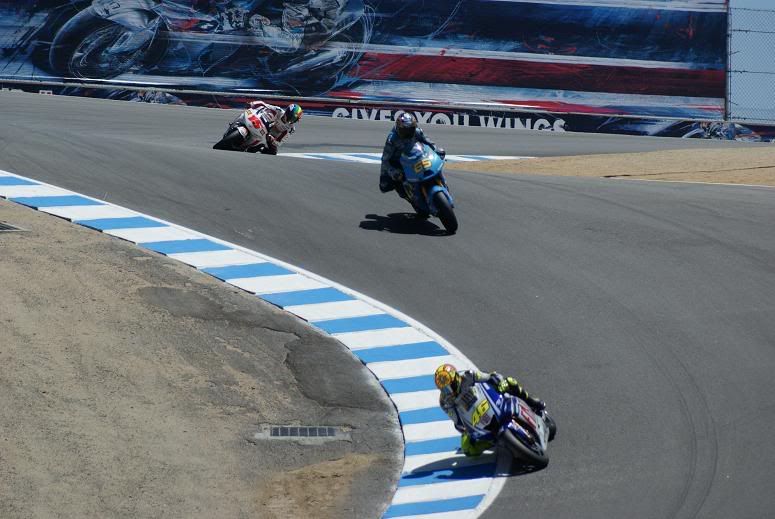 Stoner on the gas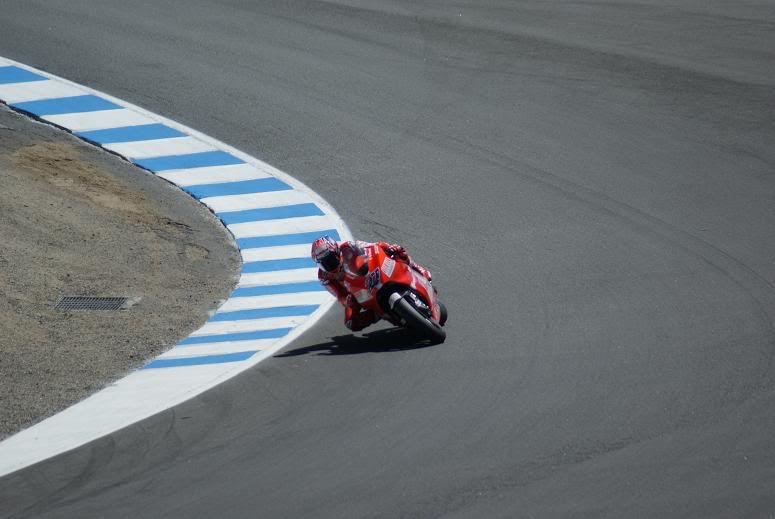 Colin taking the inside groove behind Elias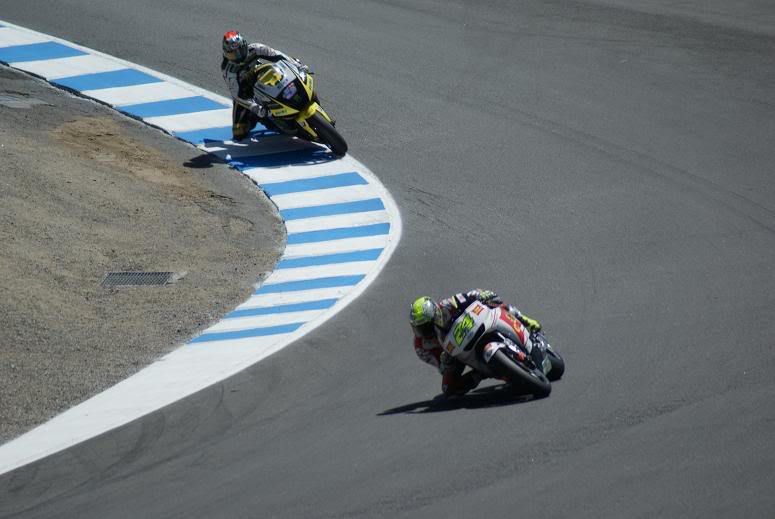 Rossi looking good here behind Edwards
Hayden and Capirossi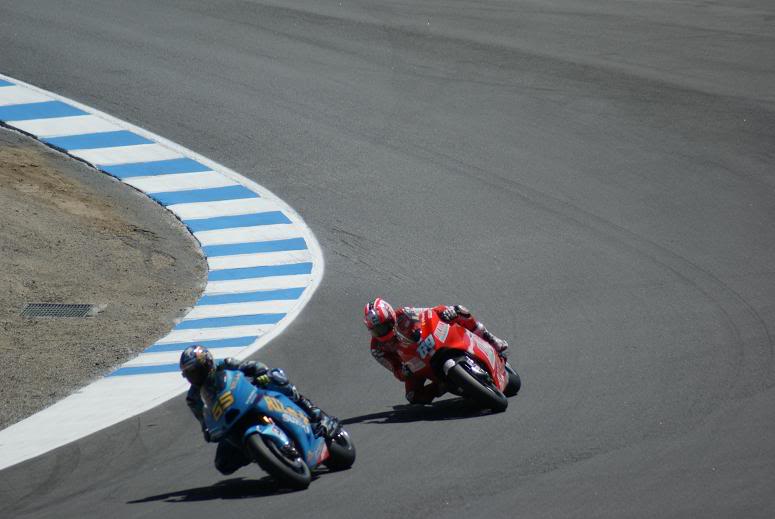 Then we made the 20 minute ride over to Cannery Row and the whole street was shutdown and filled with bikes. Good times and we'll be back tomorrow after the race. More pix then.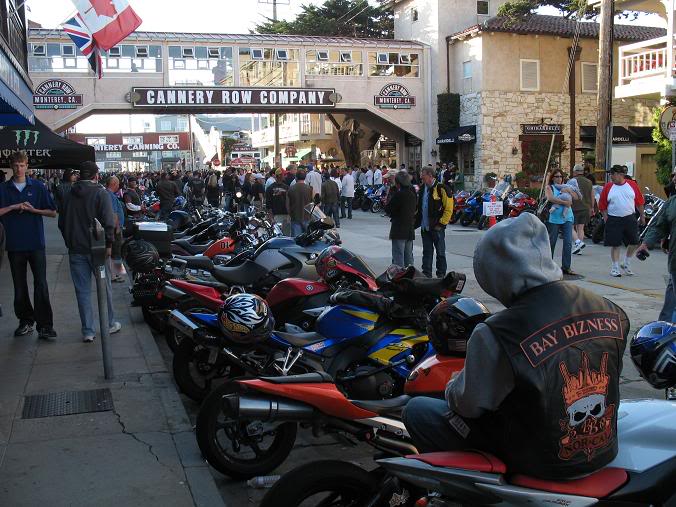 Some ladies sitting on their bikes enjoying the scene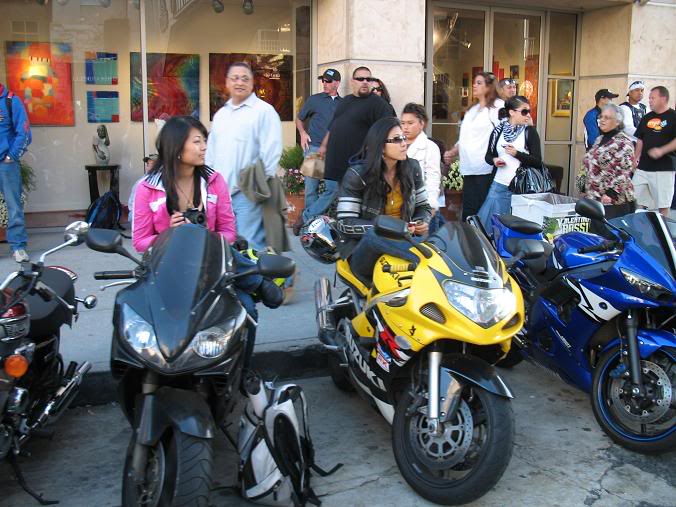 Predictions for tomorrow? As you know by now, Lorenzo and Stoner both highsided and Lorenzo is hurt. If Rossi has a bad day, then Stoner should have it wrapped up this time.
Wildcard? I think the old man Edwards may have a shot. He seemed very smooth today and looked better than his 7th position would suggest. We'll see.