For the past few years, I have been keeping a close eye on a Chinese lithium batterie manufacture called W-Standard.
There are considered one of the best company in China manufacturing motorbike Lithium batteries.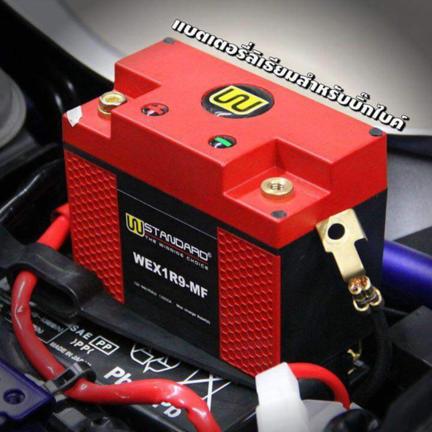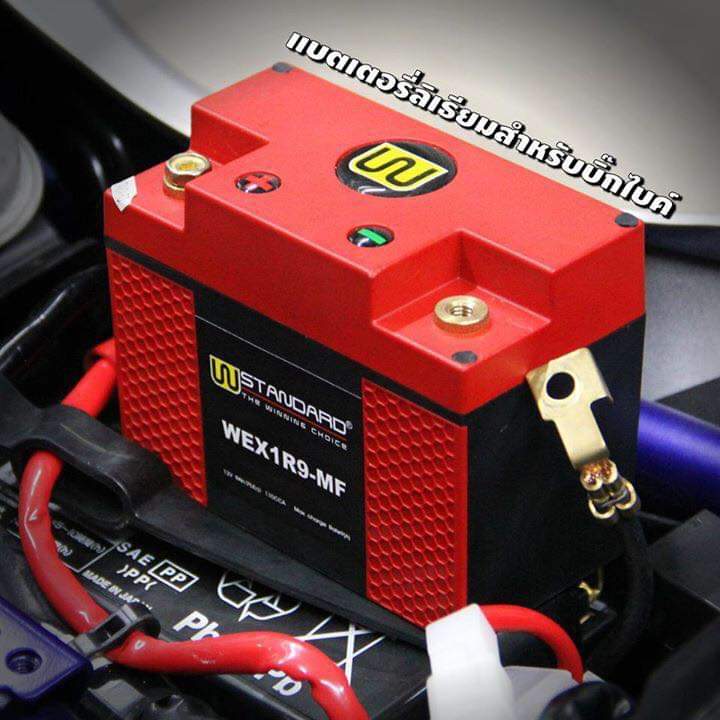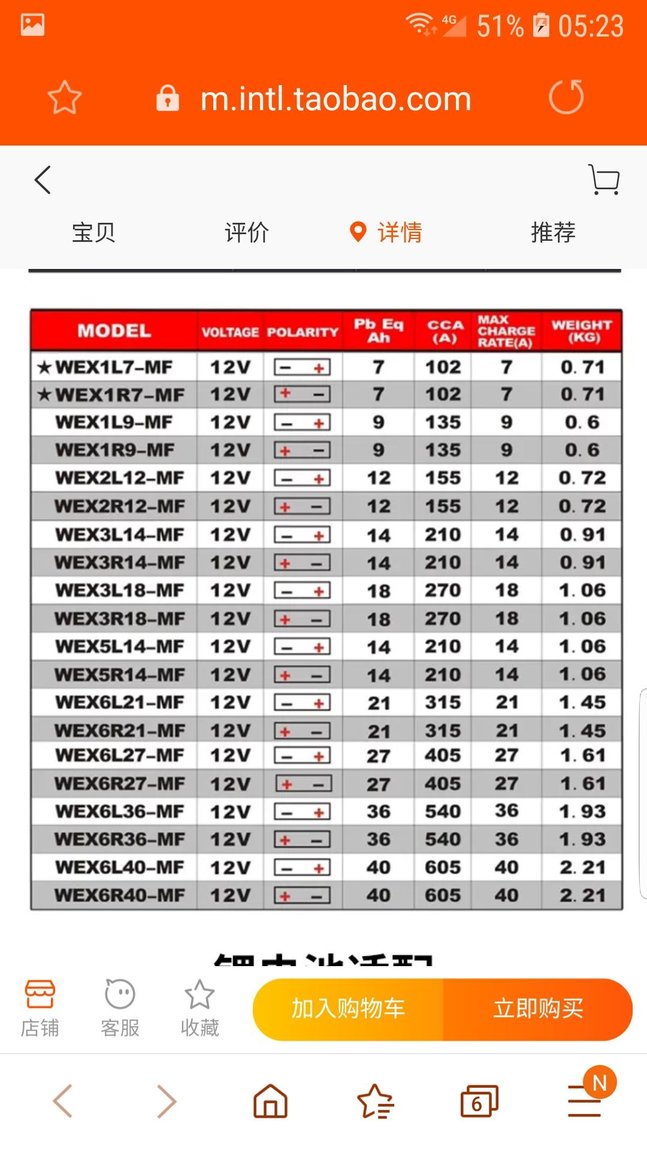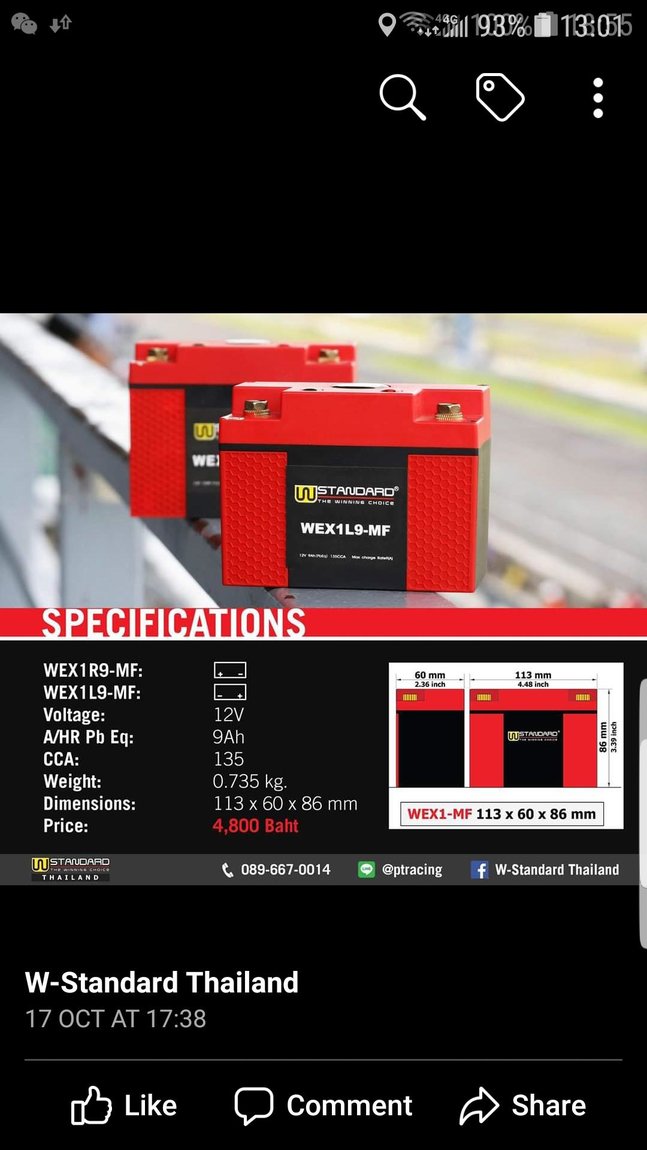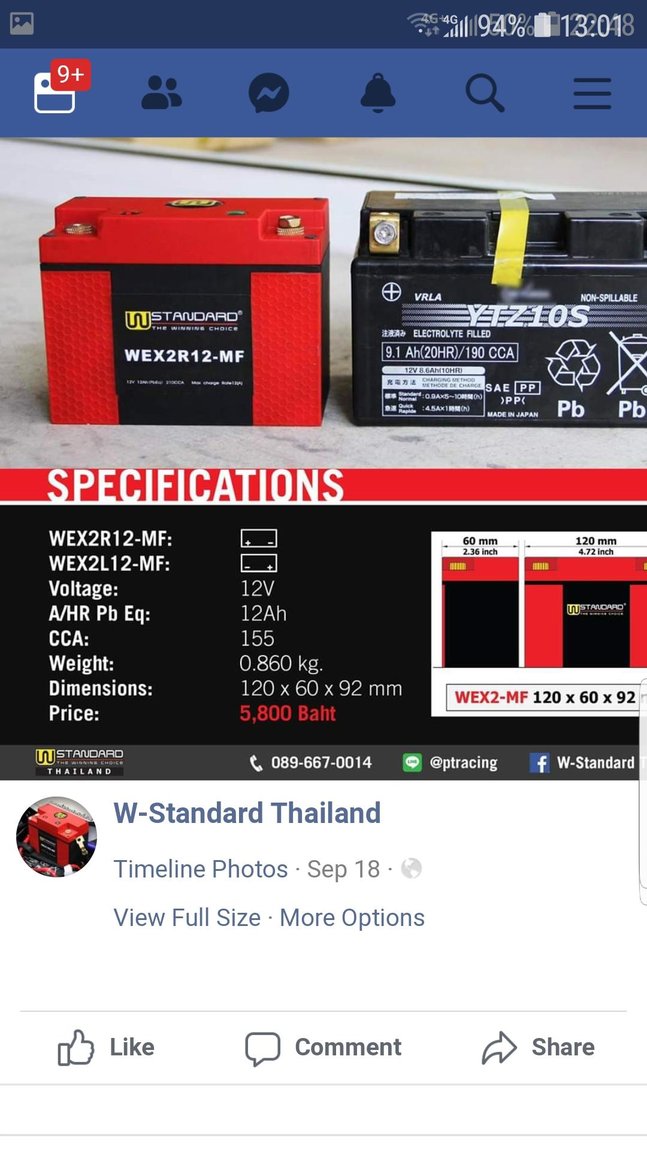 After reading a news release, there are now producing their batteries with.
1. Overcharge protection circuit.
2. Low discharge protection circuit.
The + side on fitting Lithium batteries are endless and you need to read up about these advantages.
link to W-Standard full catalogue and information.
http://www.wstandard.com/uploads/files/20170805/WEX%20LIUTHIUM%20BATTERY(Updated20170210)%20A1_1501903862.pdf
For now, I have only purchased 3 types.
WEX1L9-MF which is a 9 Amp at 0.735 kg and is suited to fit the Honda CRF 250L.
WEX2R12-MF which is a 12 Amp at only 0.860 kg and is suited to fit, ER6, CB500X, VERSYS.
WEX3R18-MF which is an 18 Amp at only 1.06 kg and is suited to fit Honda AT, BMW, and many more.
The link has all the information on what WS battery fits your bike.
Have a read and PM me with your requirement and question.
The cost of the 3 models I have in stock are......
WEX1LR9 4000 THB
WEX2R12 5000 THB
WEX3R18 6000 THB
All the above with come with free shipping to any THAILAND mainland address
I also have a limited number of W-Standard lithium battery charges for 1000 THB.
Free shipping when you order with a battery.
The below picture shows the sizes of each model.
The next picture shows the full specs for each model.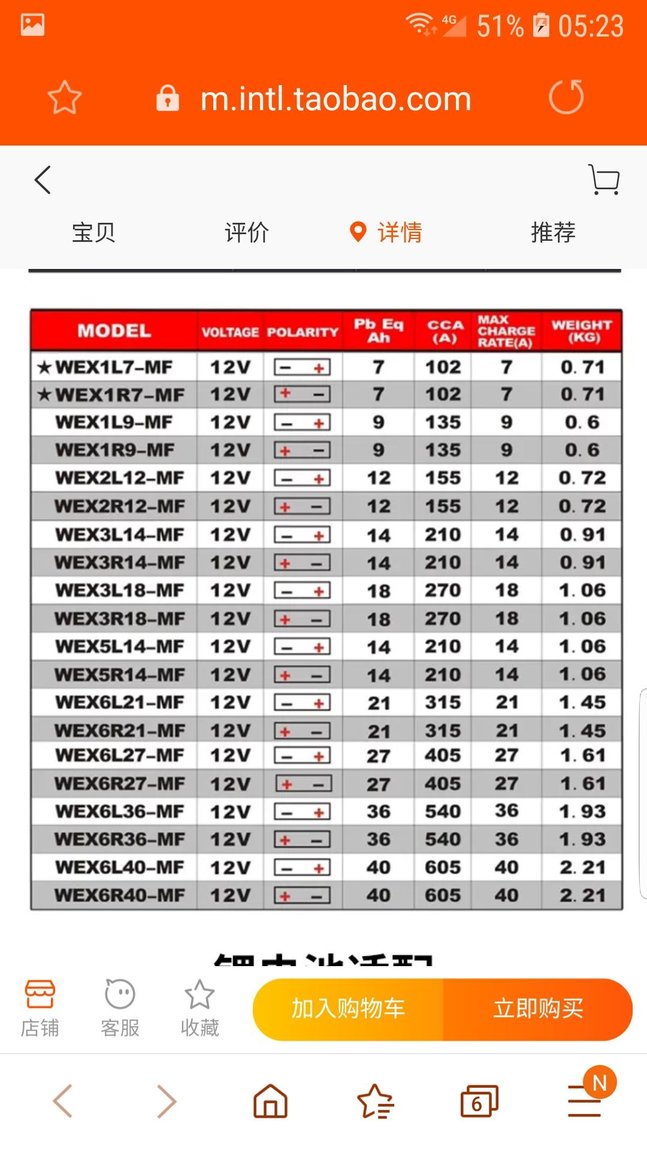 After some research for W-STANARD batteries being sold in Thailand, I could only find W-STANARD Facebook site see picture below.
I was happy that I could offer a better deal then what was posted on their Facebook site.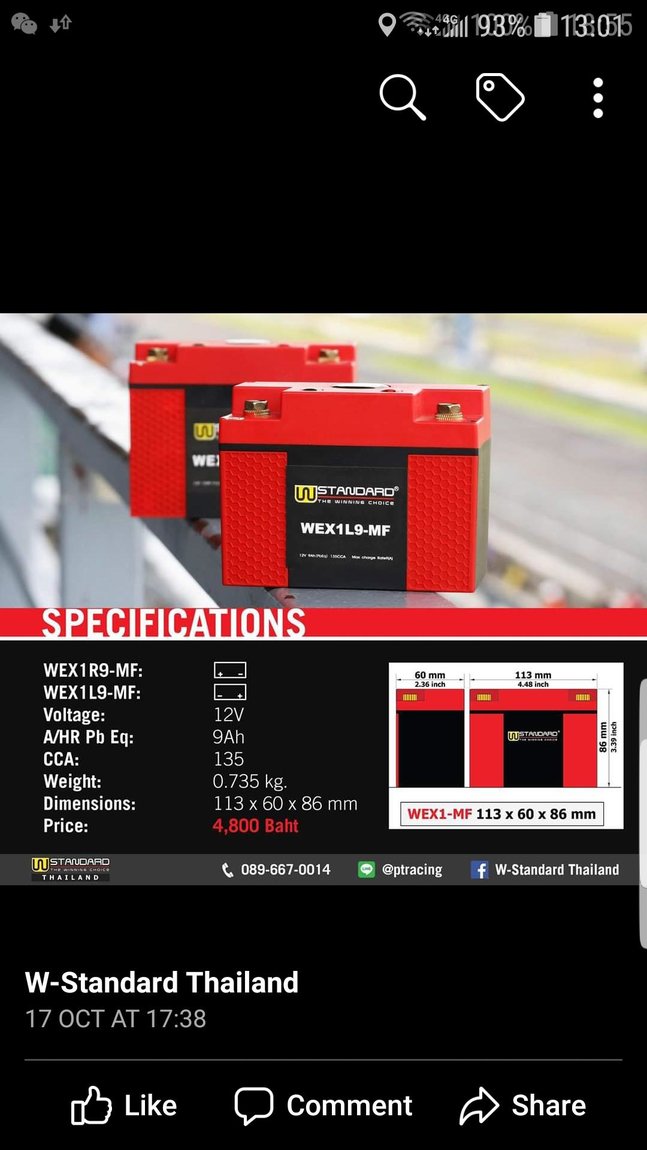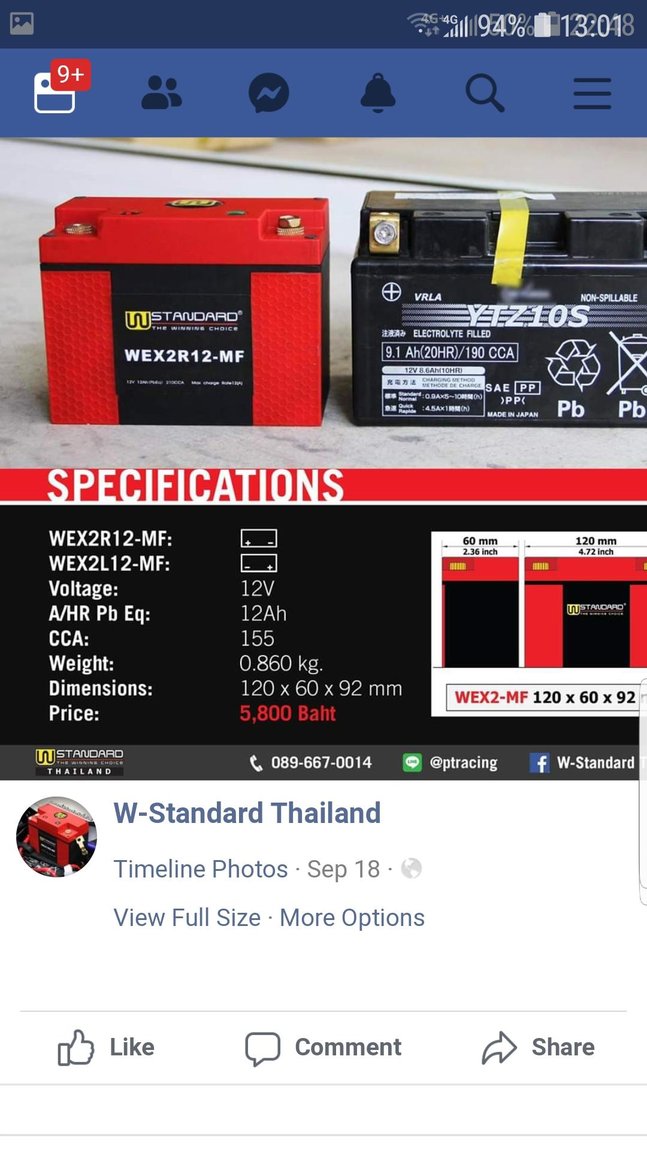 Looking forward to your commits and questions.