Motorbiking in Pokhara, Nepal
[
Info
Pokhara is a big city near the big annapurna rockys of 8000m (in the north of pokhara). The city is only on 800m, an it is about 25-30C in october and always dry. The tourist area is near the nice pewa lake. In the north and south of pewa lake are mountains with about 1500m. From the small village in the north mountain, which is named Sarangkot, many paragliders start there and landing near the lake.
Map of the tourist area and interesting places: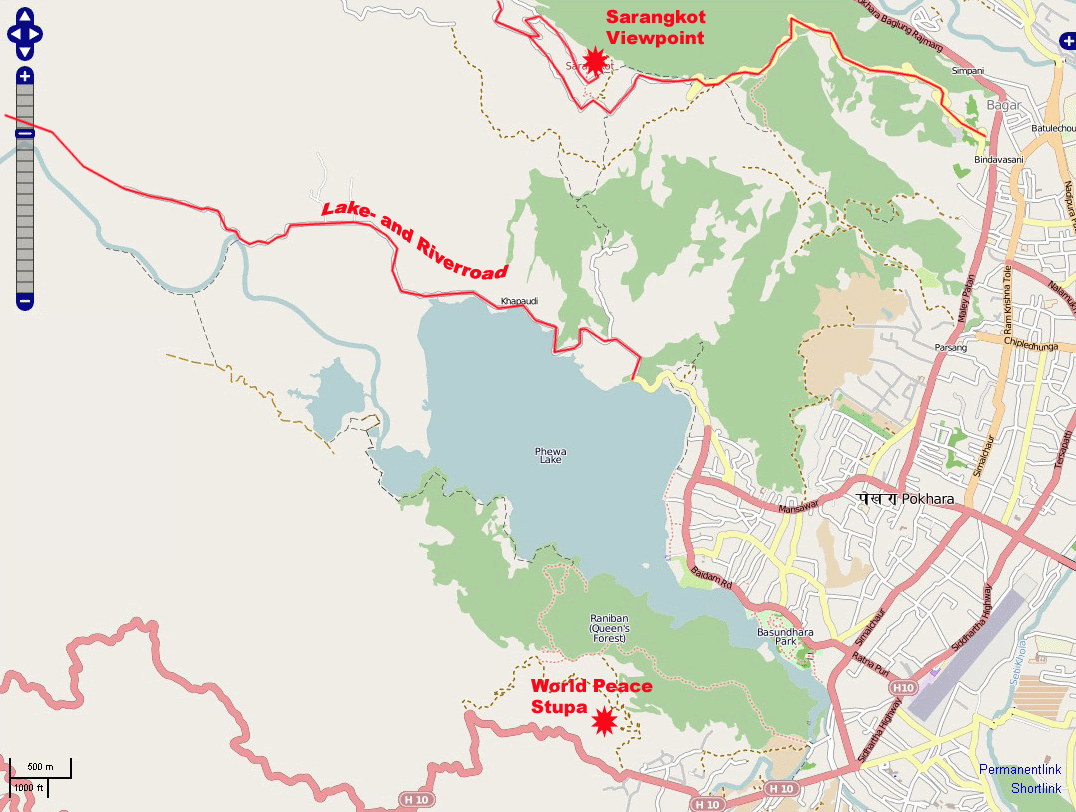 OSM Map, Lizenz CC-BY-SA
Motorbikes
You can rent a scoter or a enduro. But the motorbikes are very different to thailand, but "something" is the same.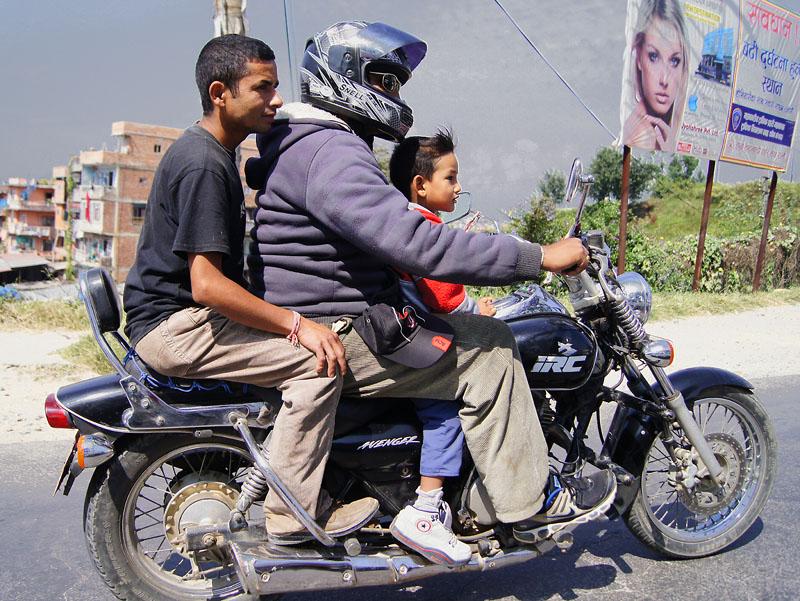 The have only tis "Hartfort" 150ccm Enduros, about 800-1000R (8-10EU) per day to rent.




Many things on this bike remember me on my old Yamaha 80ccm from 1985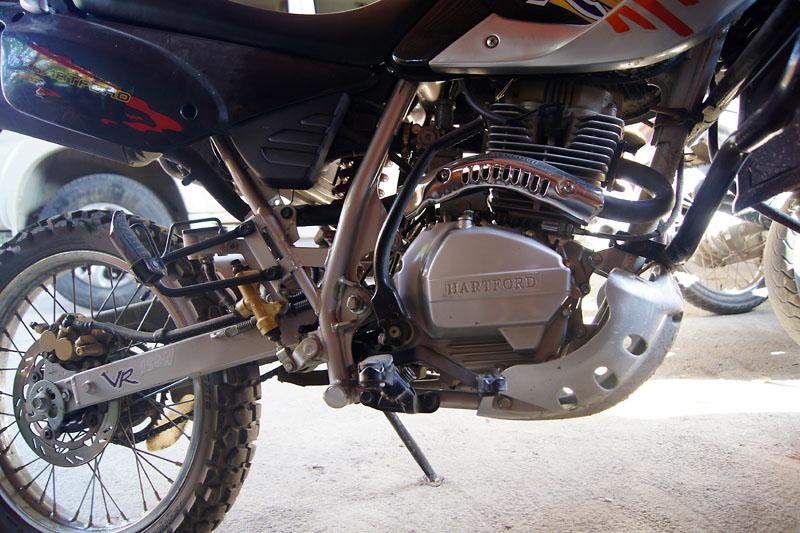 Scoters are from 50ccm to 250ccm. We had 50ccm 2-stroke scoters.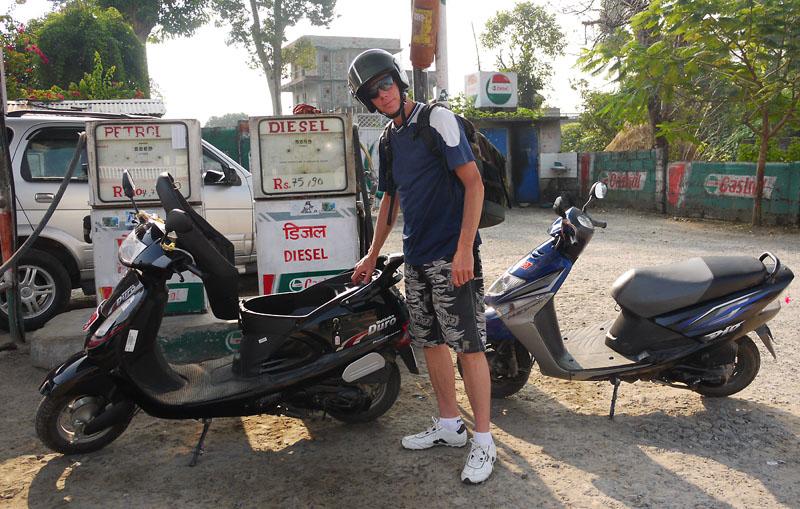 More will follow