Well it was under the stern eye of Mister Rossi that the Muppets hit the
CM racetrack.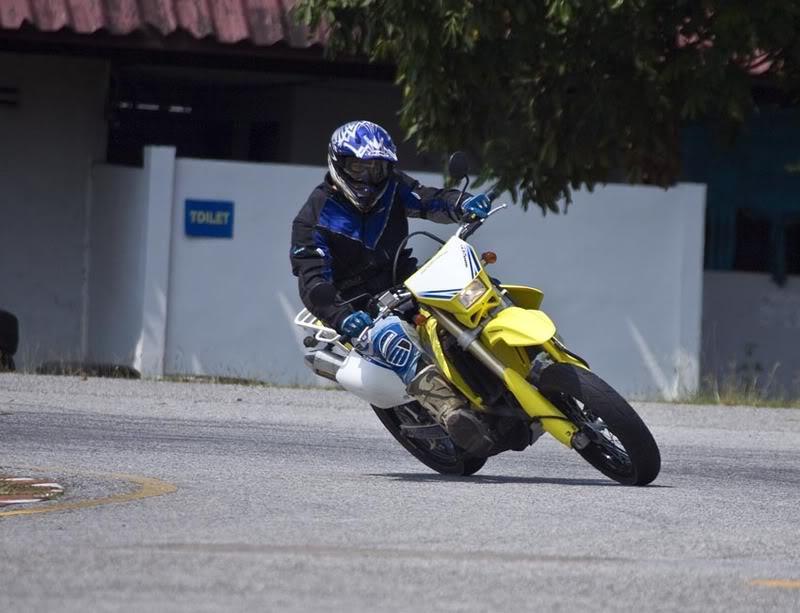 Mark was roaring around on his yellow Suzi Motard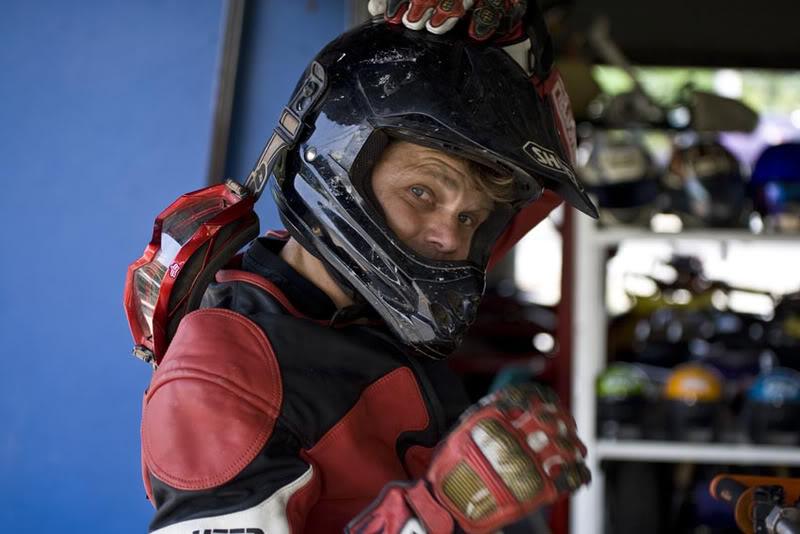 Justin spent a lot of time fettling with his new KTM before venturing out on the track.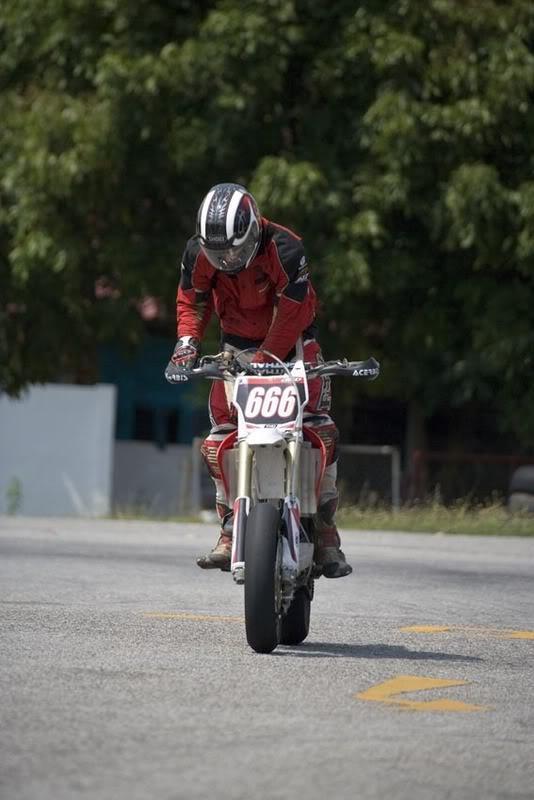 First Luke had to adjust himself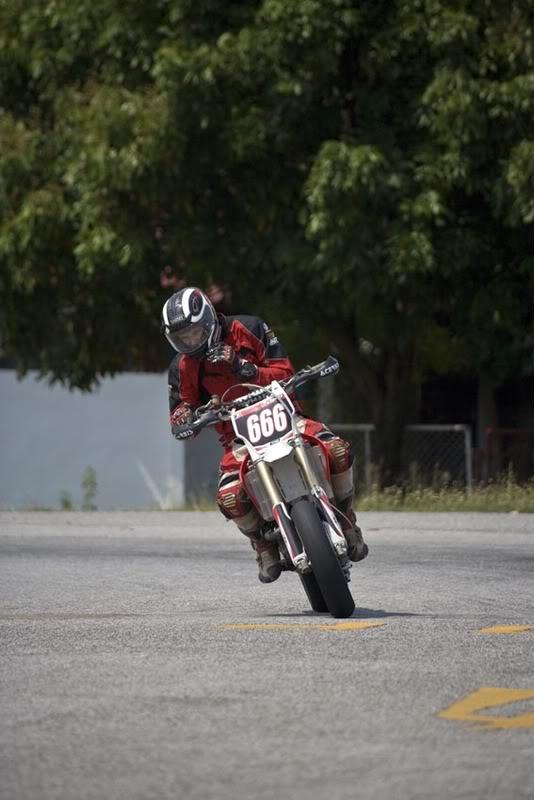 Then his helmet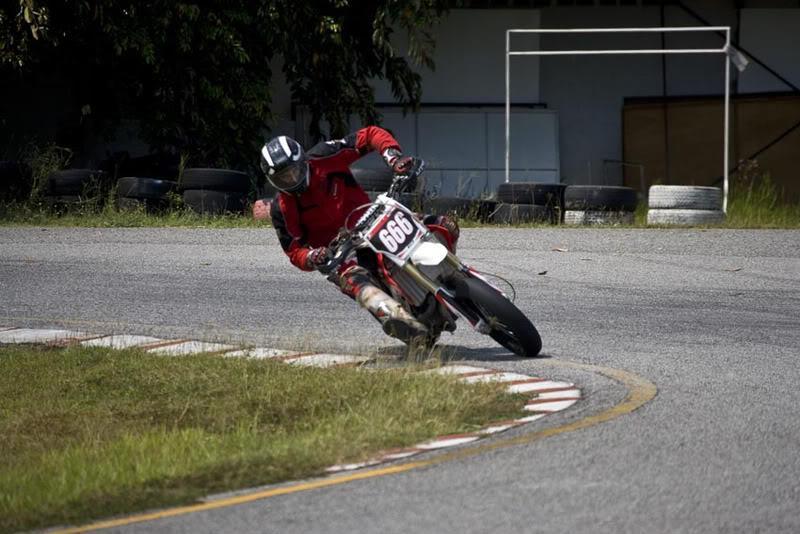 Soon Luke was riding like a racing demon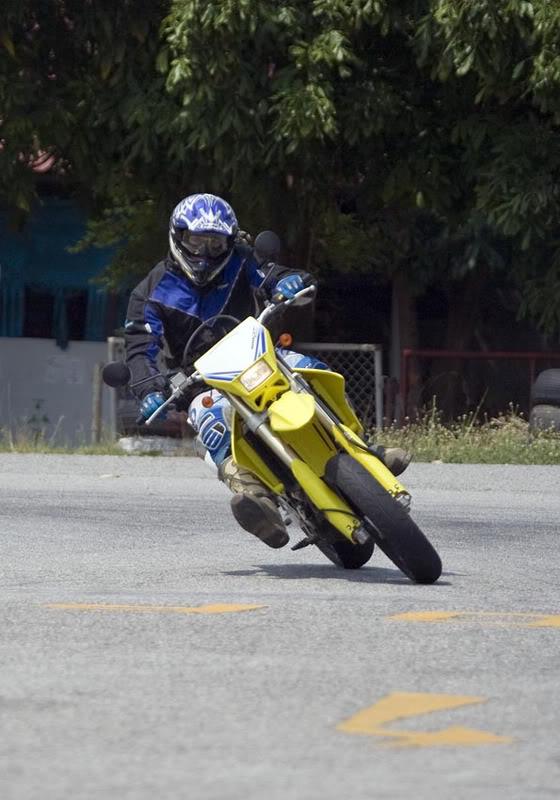 Mark just making it all look too easy
Justin had finally got the Orange out and was peeling round the corners with its outrageous rear tyre!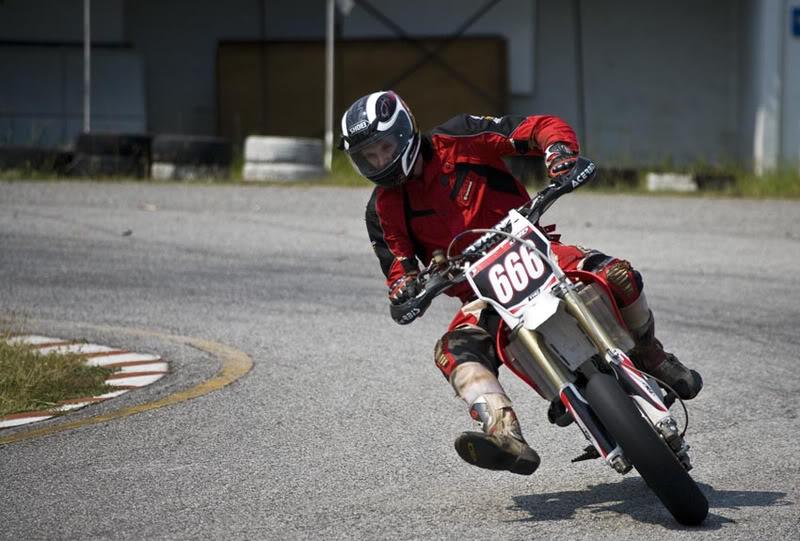 Followed by Luke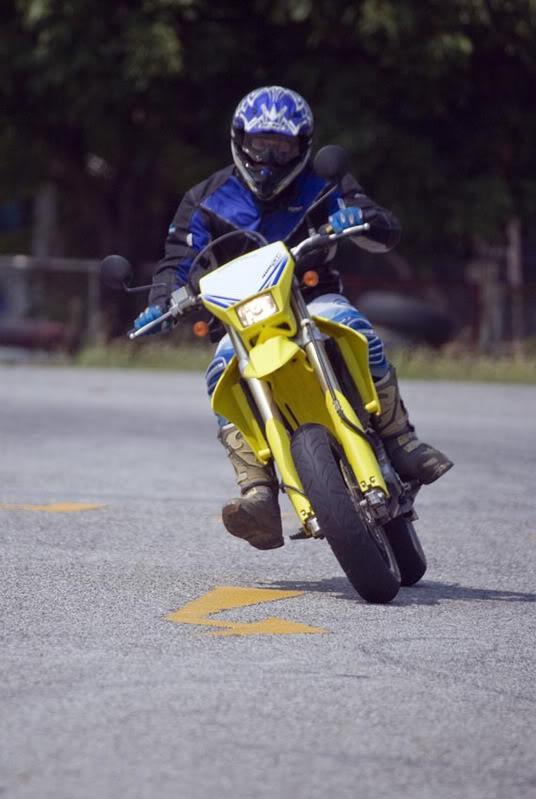 and Mark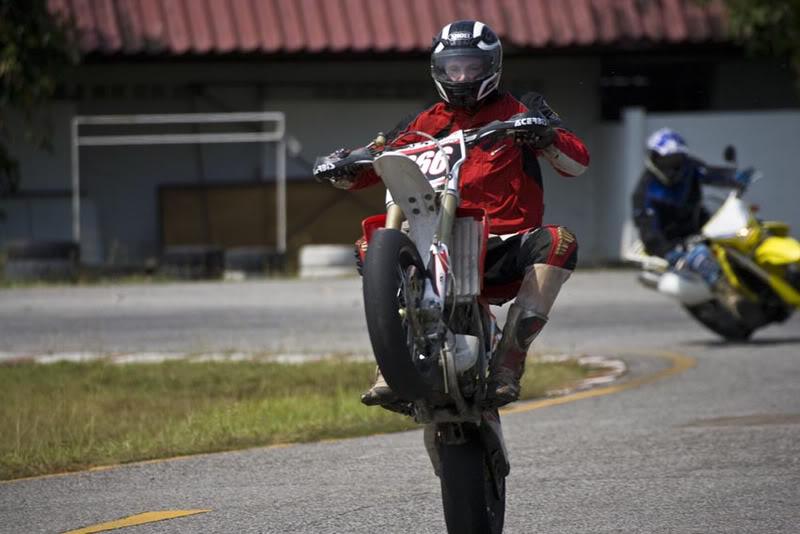 Oh no..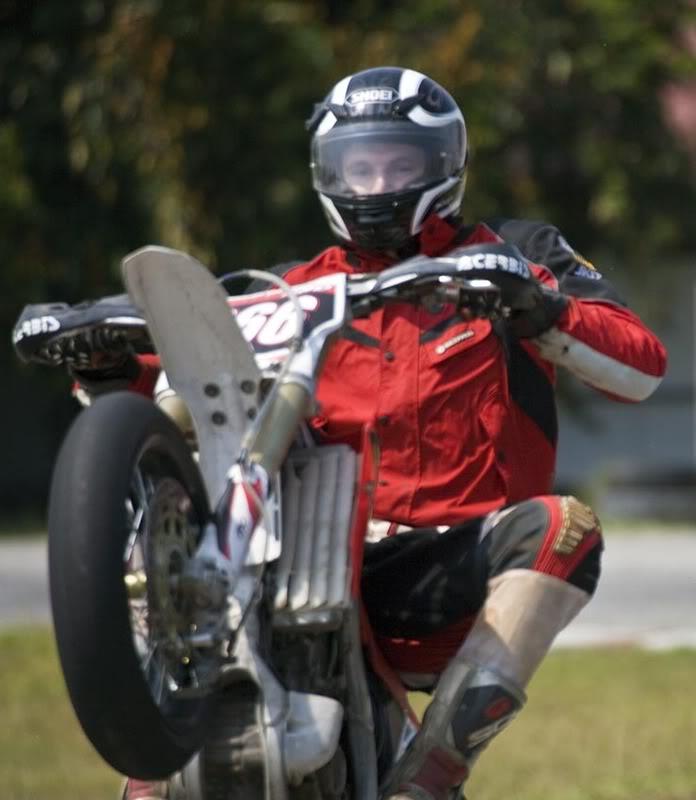 ...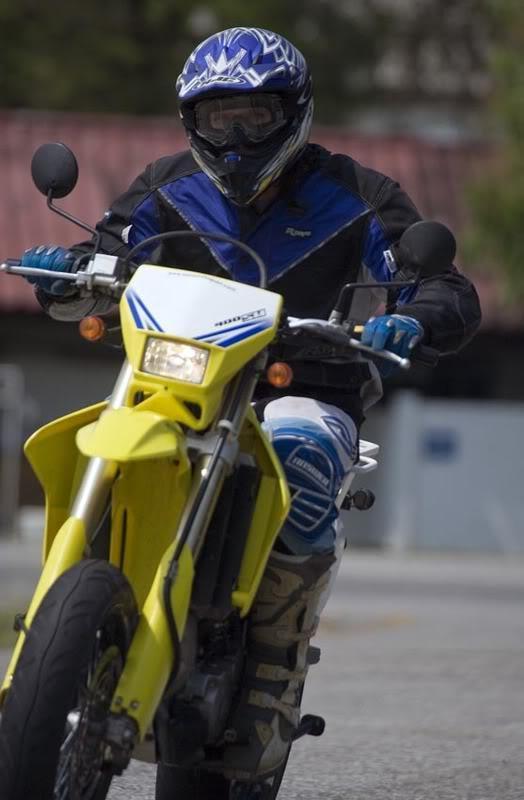 Mark whizzes by...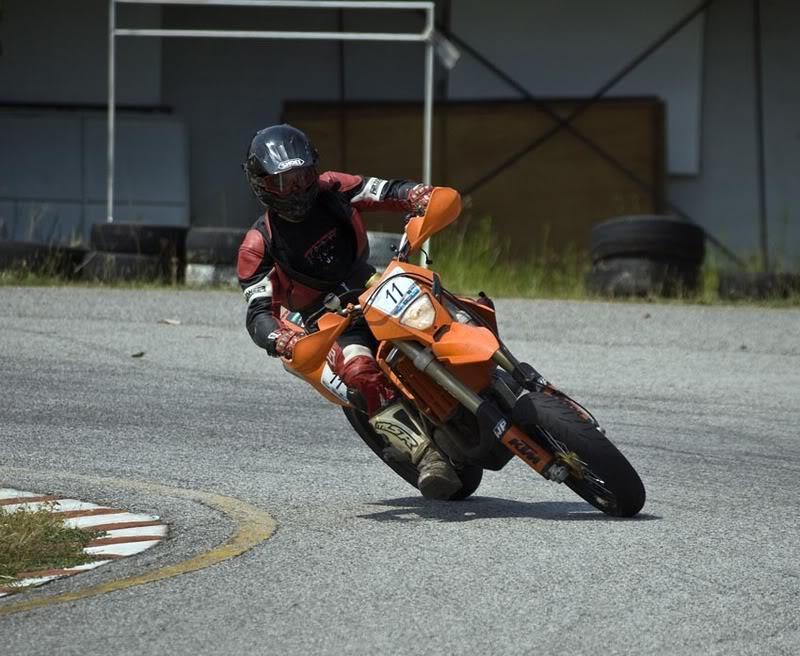 and Justin - check that lean!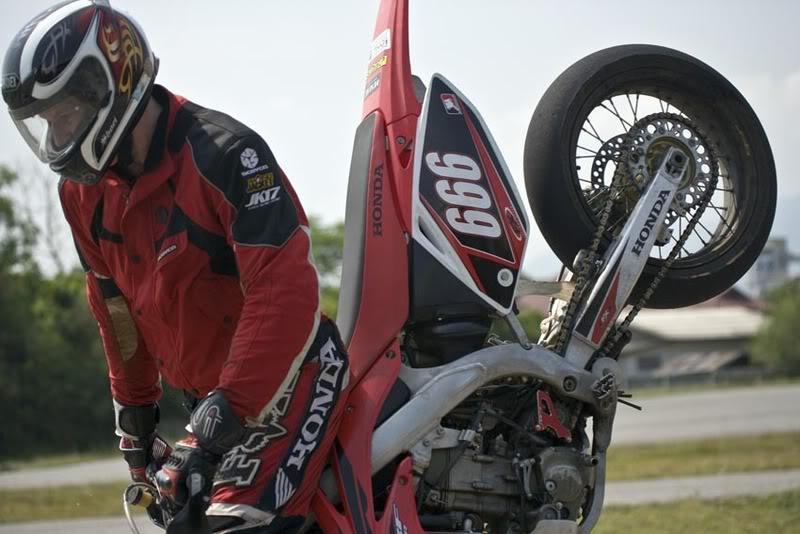 Oh dear...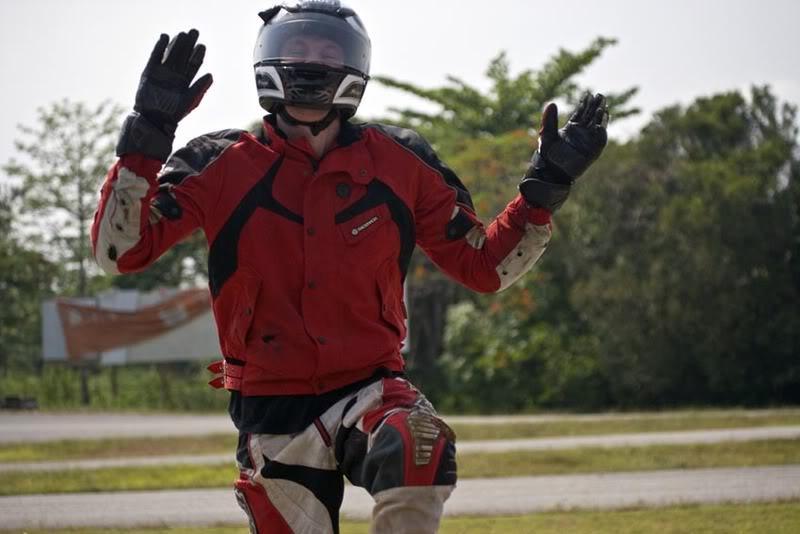 Look at me, I'm OK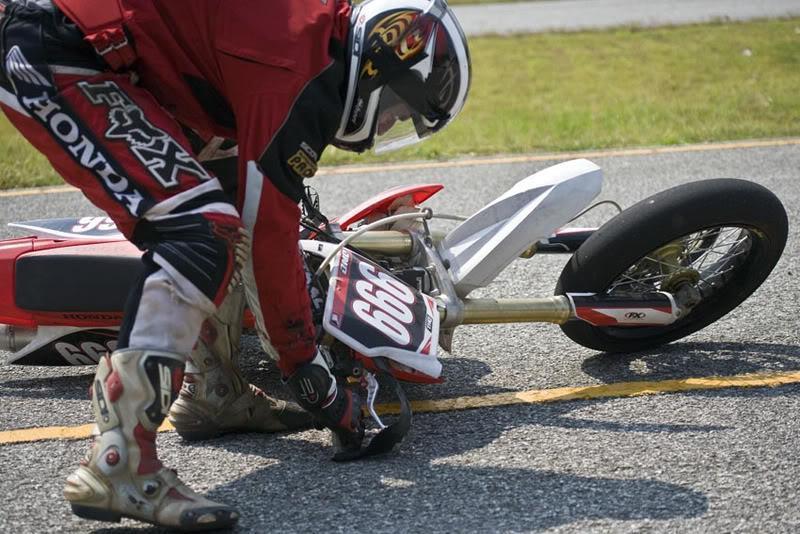 ...
A podium finish...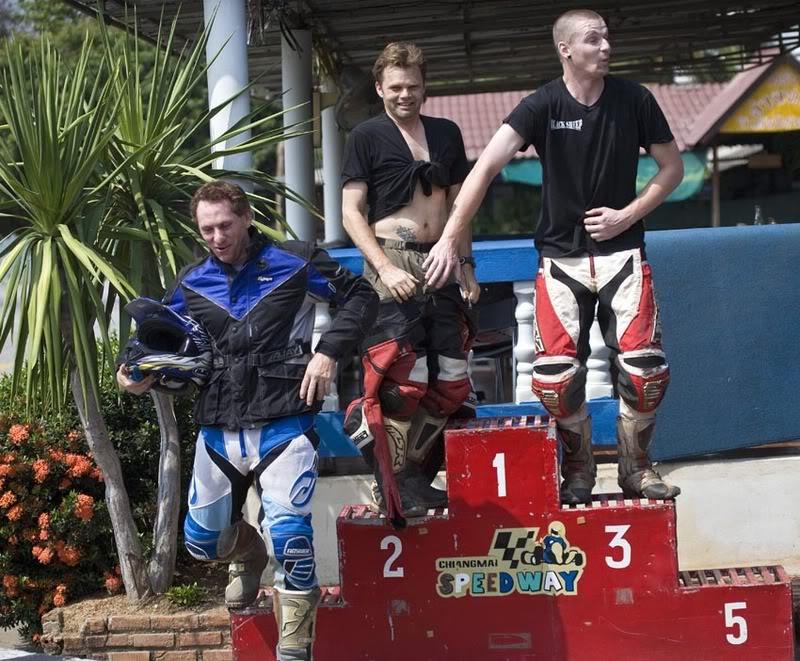 Mark says it was getting a little too Brokeback for him...
Tussling for 2nd & 3rd places ..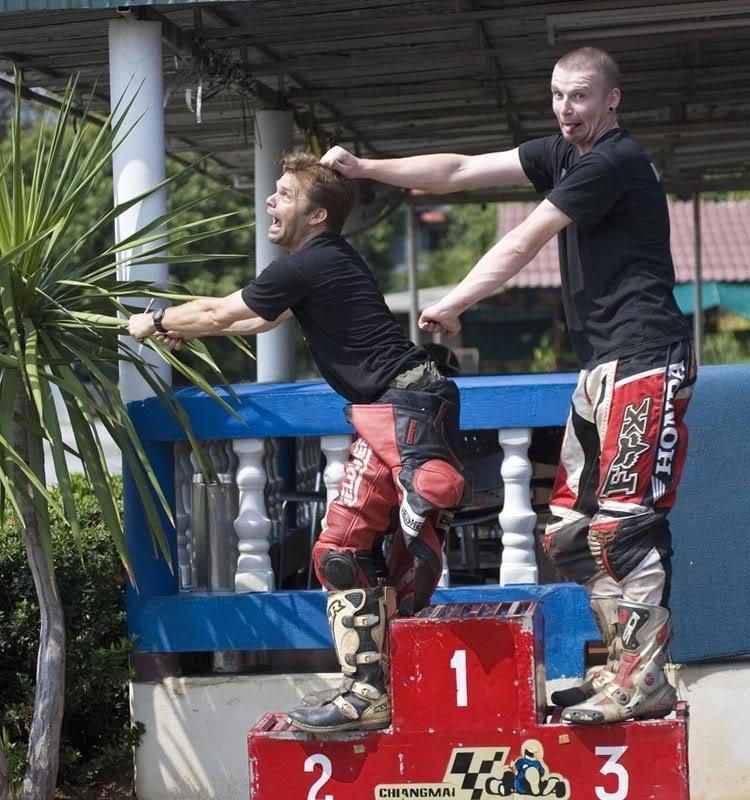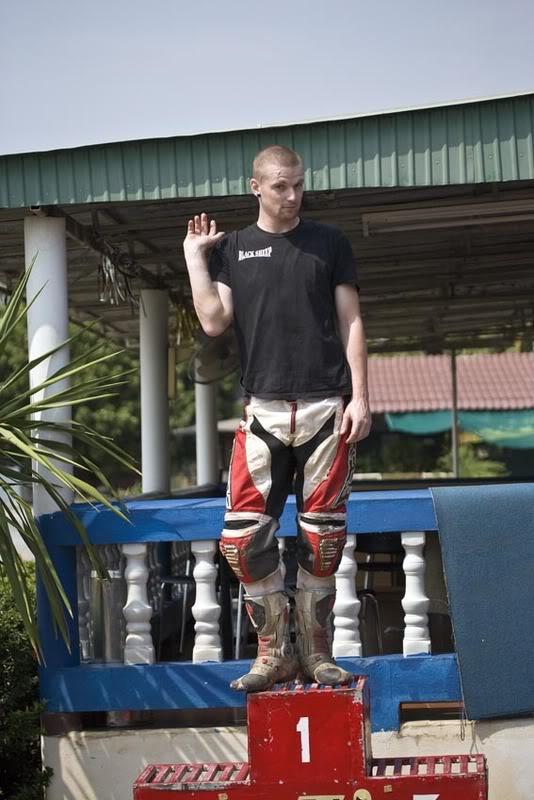 Leaving Mr Samson himself
This was brought to you courtesy of ...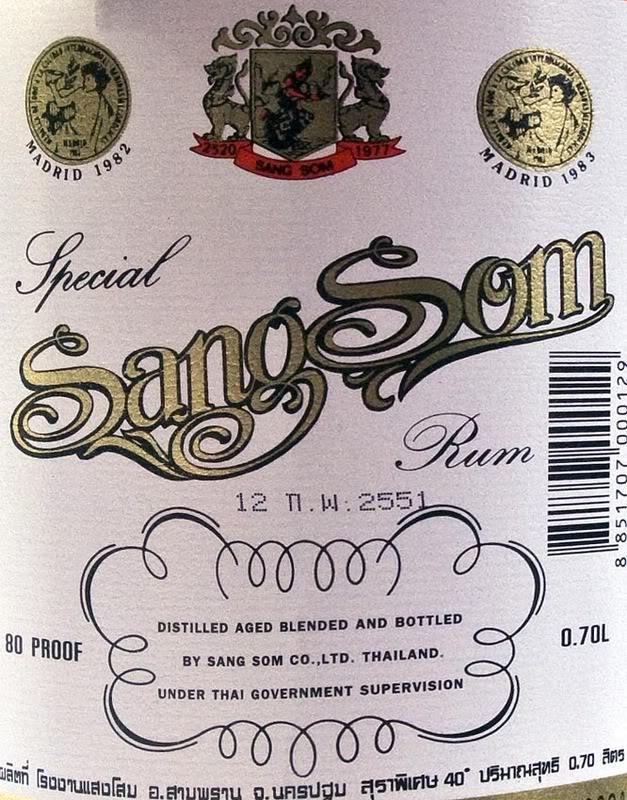 for discerning riders everywhere