Administrator
Staff member
Jan 16, 2003
12,523
2,946
113
67
It's been a busy month for me in Chiang Khong with visits 2 of my brothers on separate trips, with just a 5 day break in between.
They've both been to Thailand multiple times, riding bikes with me.
One is from Oz with his wife & the other is from the UK with his partner; and both of them are bloody fantastic couples.
As they had not spent time in Chiang Khong since I moved here after my 3 decades in Chiang Mai, the masterplan was just base ourselves in Chiang Khong to soak up the good life, see how big brother was going in Chiang Khong. What was good about the place? It was bloody hot & wasn't necessary to do a lot of riding this trip, just a few day time meanders & hang out together by that mighty river with a fantastic opportunity to reconfirm our brotherly love, understandings and appreciation of life.
I've been overseas from Oz for 40 years now & my brother in the UK has been in the UK almost the same length of time; so we've all been a part a lot, but we all still have a wonderful bond between us & understanding relationships; and both their trips worked beautifully such they truly appreciated Chiang Khong & my decisions love here after so long in Chiang Mai. Thanks guys.
Both brothers rented a 650 VStrom from Mr Mechanic & were completely happy with the bike and service.
Brother one had the misfortune to have me still riding the D-tracker, as the Vstrom was not quite ready when he arrived.
Brothers two on the VStrom at Chiang Khong.
First stop with the brothers was in Chiang Mai to catch up with my son Jason & reunite our little family.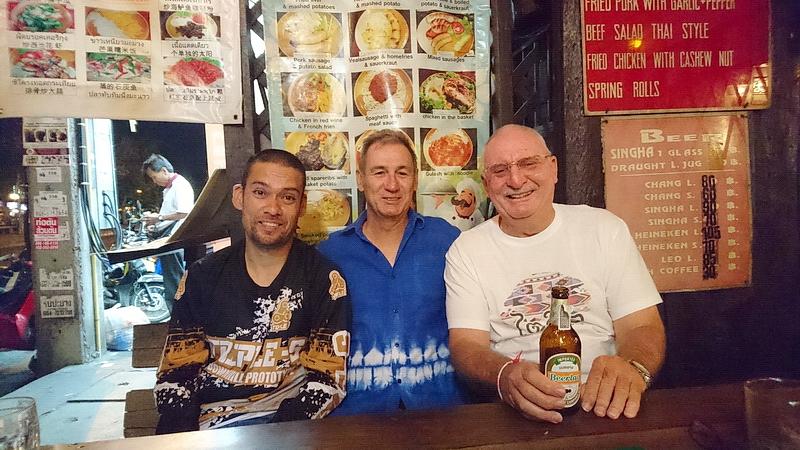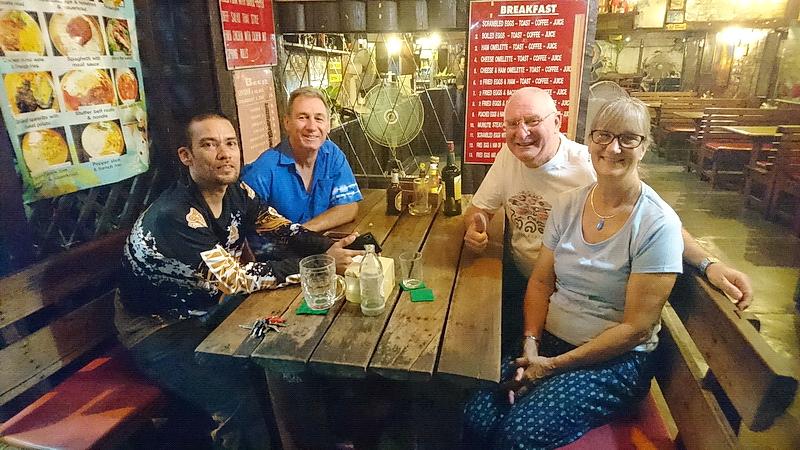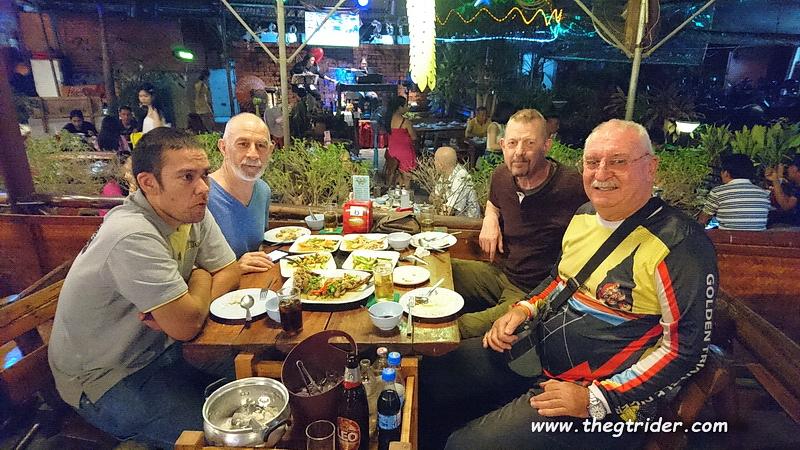 Plus a dinner with the ex, Meow, aka Happy Go Lucky, the singer; & still a wonderful woman - time has well and truly healed the relationship..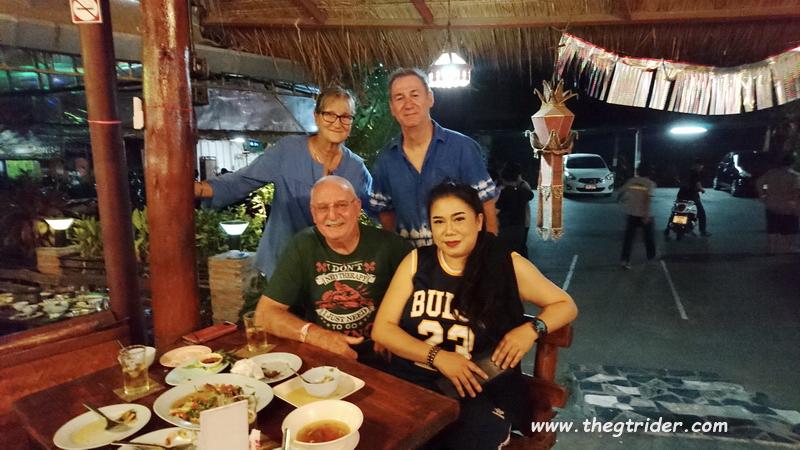 A gentle Mr Mechanic reminder to look after their bike pre trip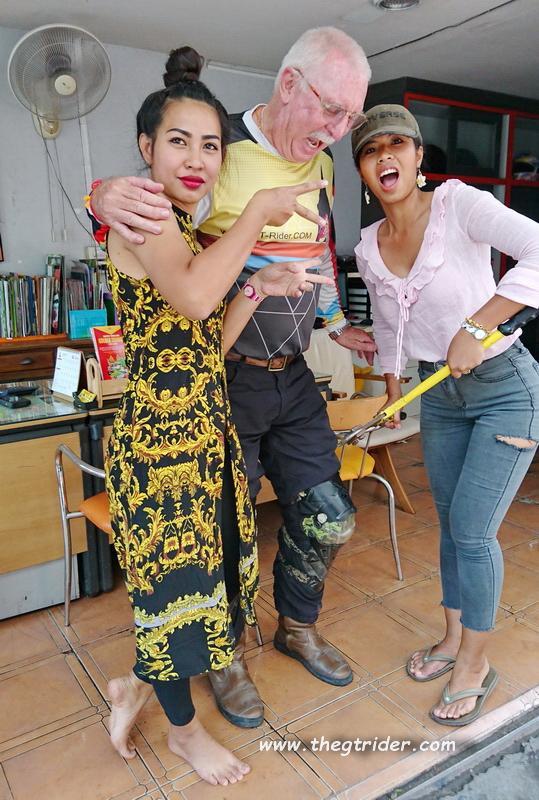 On the road then & with both brothers it was a hot ride up 107 to Fang - Tha Ton - Mae Chan - Chiang Saen - Chiang Khong & so avoid all the rod construction & traffic on R118.
There are two regular pit stops I prefer to use going Chiang Mai - Tha Ton - Chiang Khong
1. Coffee MIlk @ Fang
2. Mong Doo Nam in Chiang Saen.
The Coffee Milk @ Fang is a big bright clean fresh aircon coffee shop with good parking right outside the door.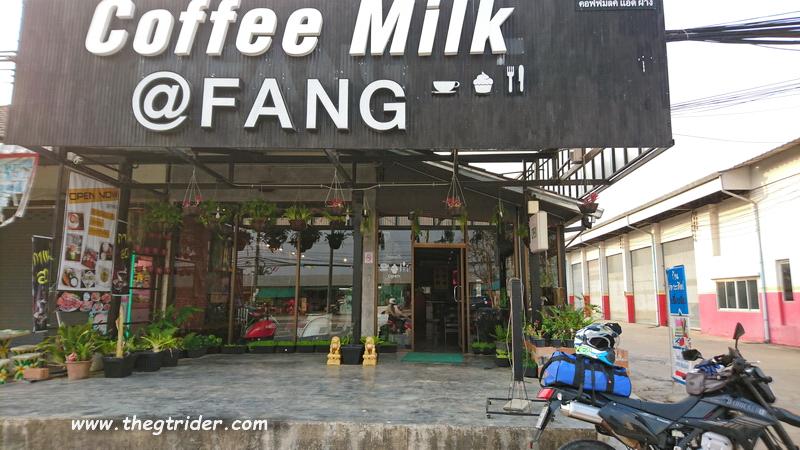 and it is almost exactly half way between Chiang Mai & Chiang Khong going via R107 & Chiang Saen.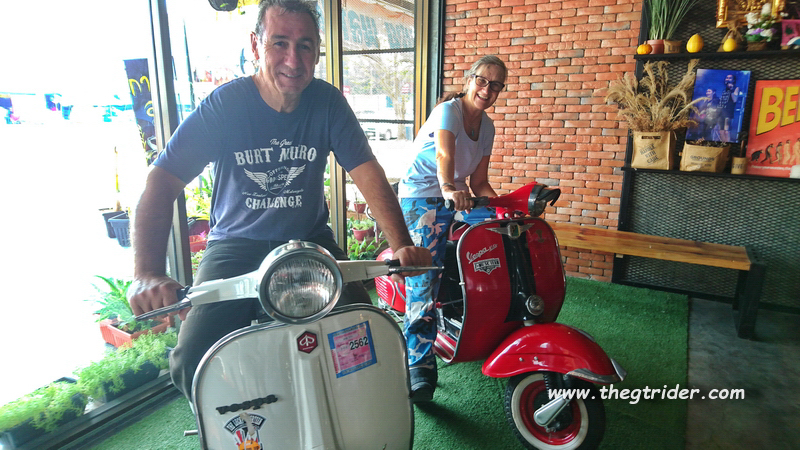 You can check it out here on GTR
Fang Restaurants
More to come..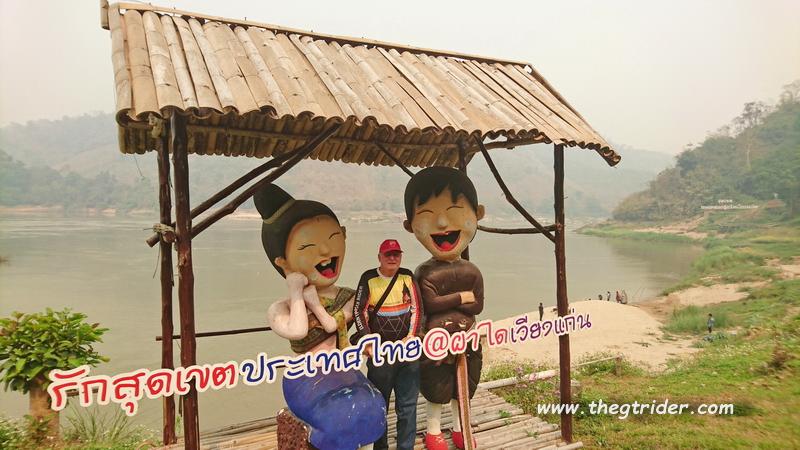 Last edited: