Oct 15, 2006
1,691
5
38
54
Day 5
After well rested, wake up was 6am and sharp as a needle 0626am for Breky in our regular place opposite of the hotel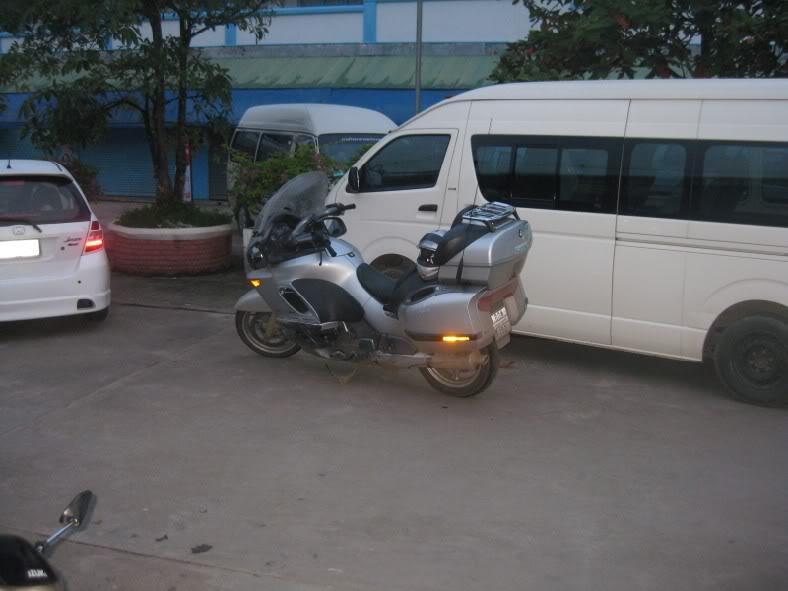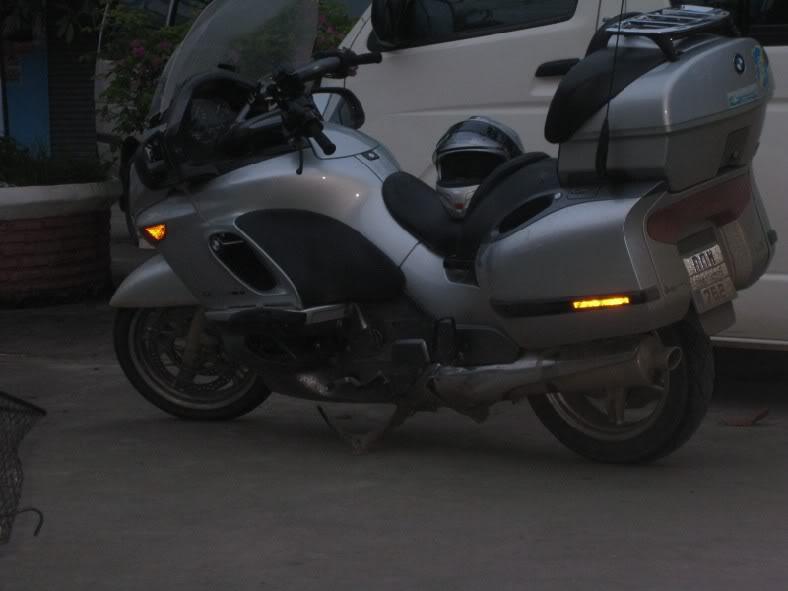 My regual minimum of 2 large cups of coffee and this time ONLY 1 set of breafast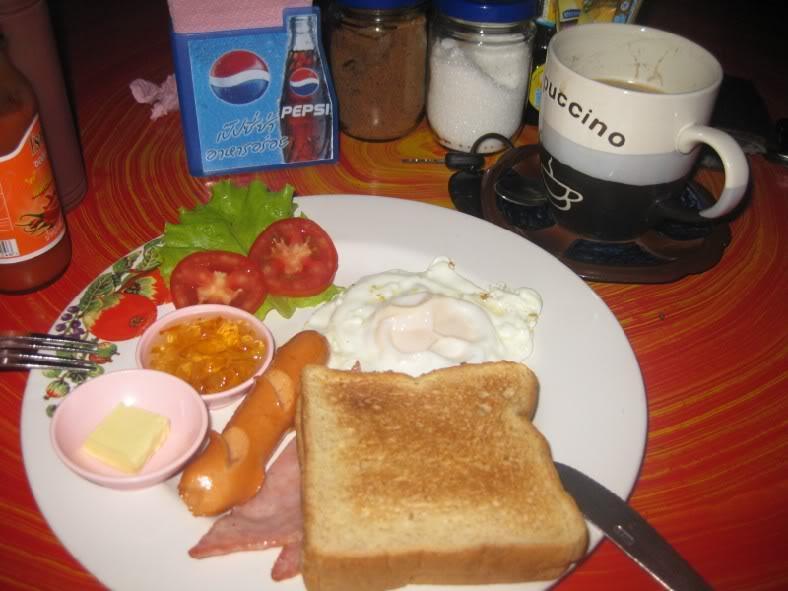 that was 150thb. thewn ready to long day in MHS loop,, took 100 pictures again, but dont worry im not gonna put all them here,, only selected few,,
all the pictures are gonna be available in my photobucket and i will put link in to my LAST day report,,,so if yu wish to see or donw load any of the 626 pictures then stay tuned,,,, :lol-sign:
It looked again bit that it's gonna wash me out,, but lets keep toes croosed that i will stay dry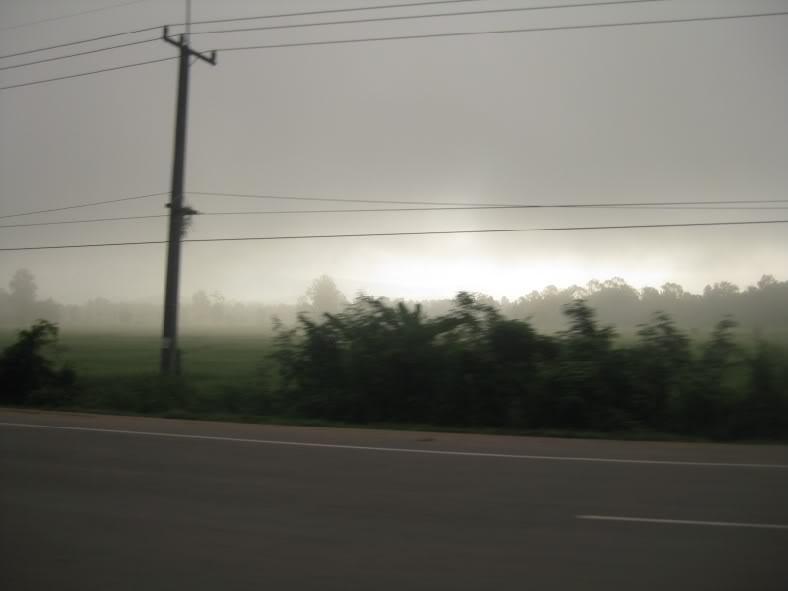 There is nothing better to see than sunrice and it feels very nice especially in the cold morning,, it was only 23cel that morning but with the wind, it felt colder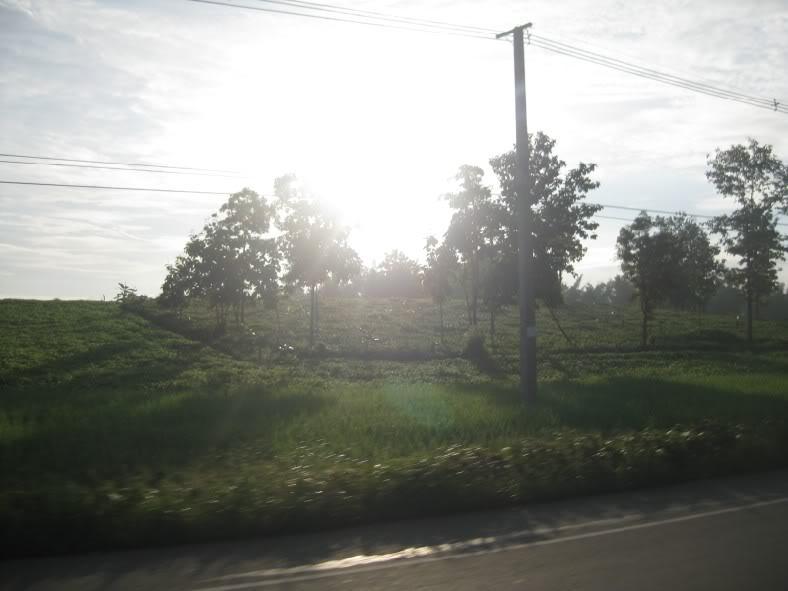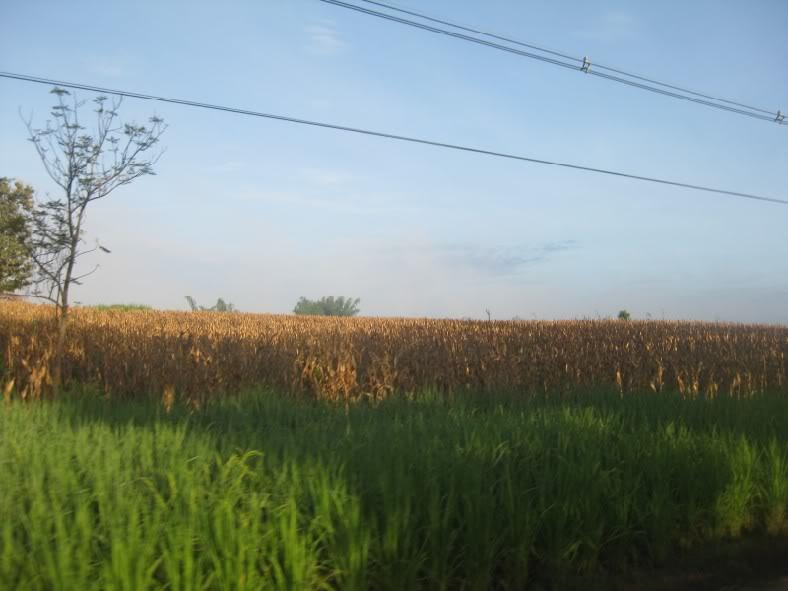 Was i hoping too soon? fog,,, and fog means cold and maybe rain also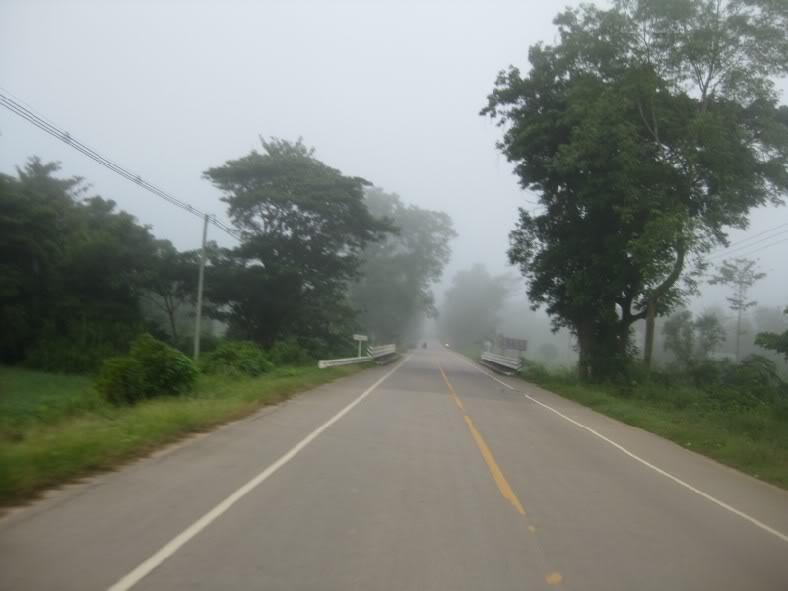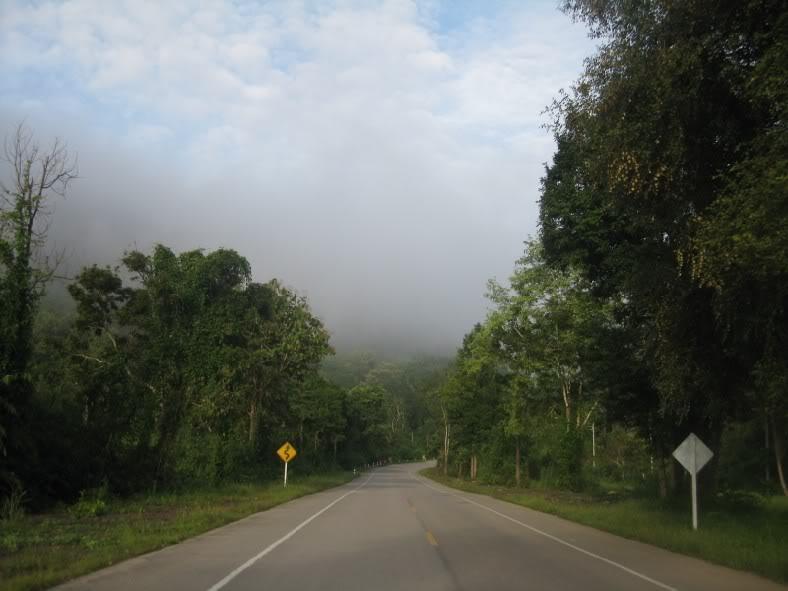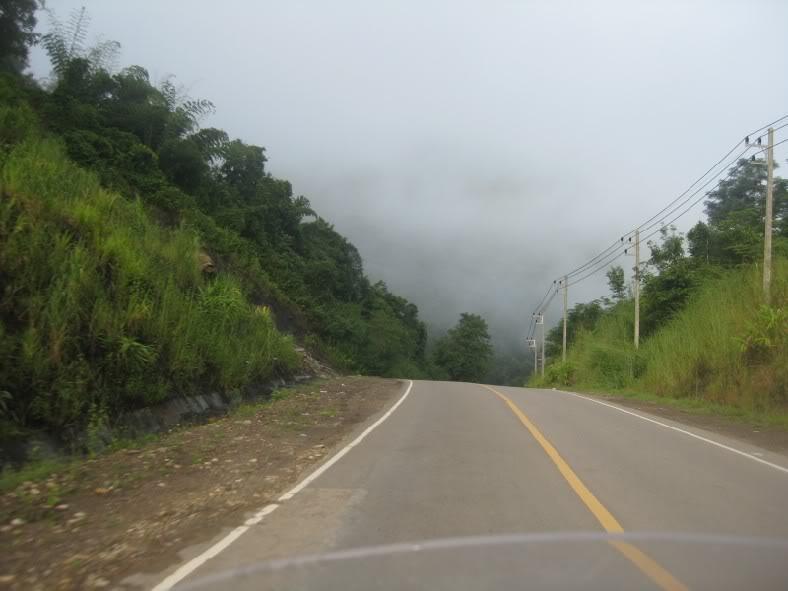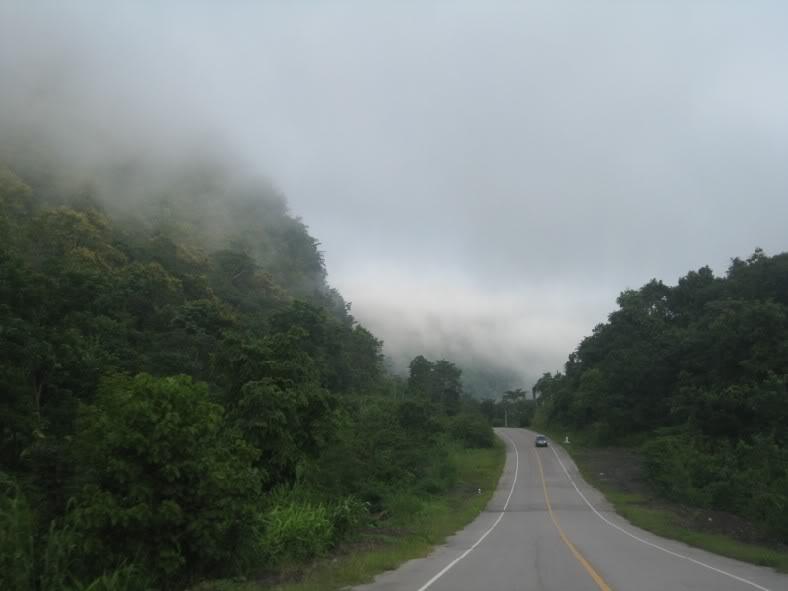 Forest was lucky again,, no rain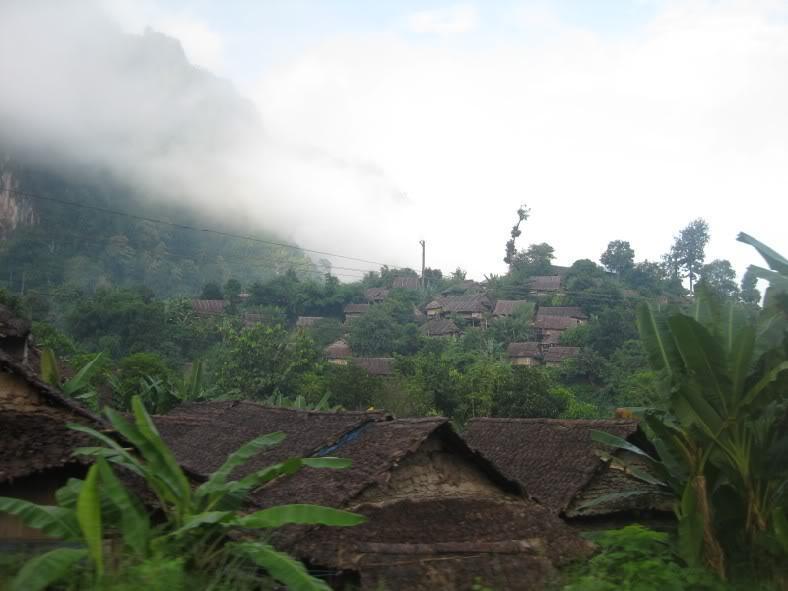 one i reach firs refugee camps i passed way too fast lady who was carrying Car battery top of her head,,and that looks funny and as we all know those and NOT light,,,
also there was lots of activity again near by,,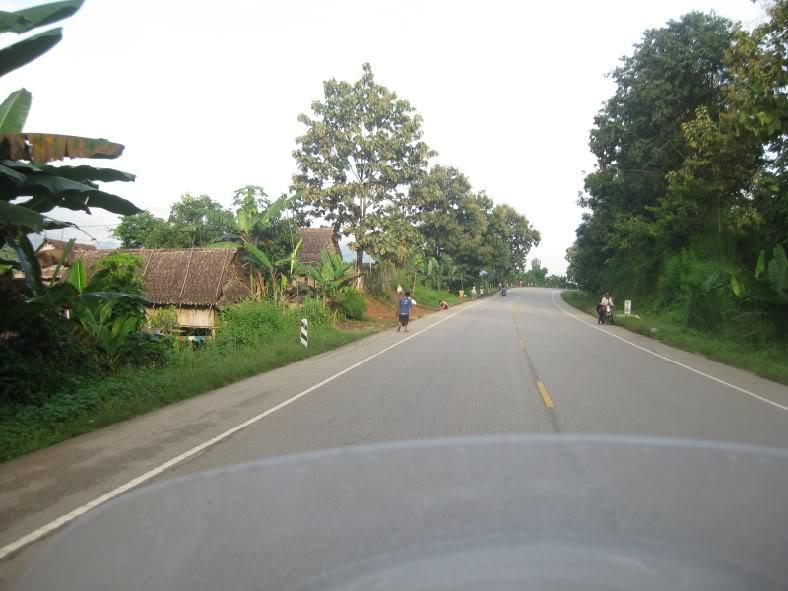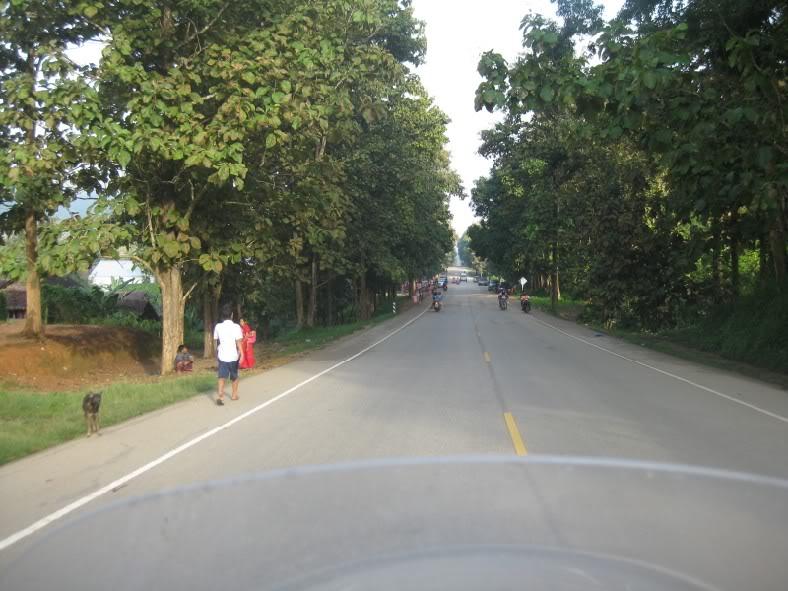 Doggies have they little morning play also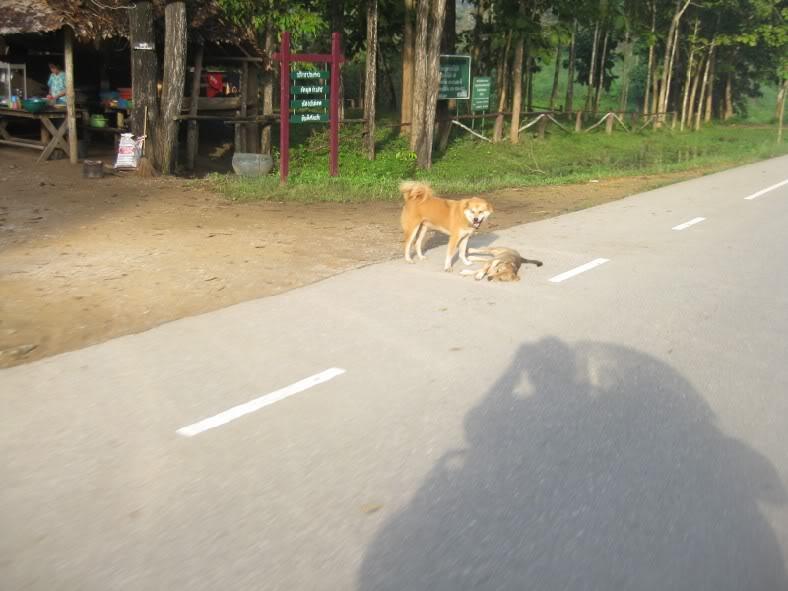 and this lady keeps her hands free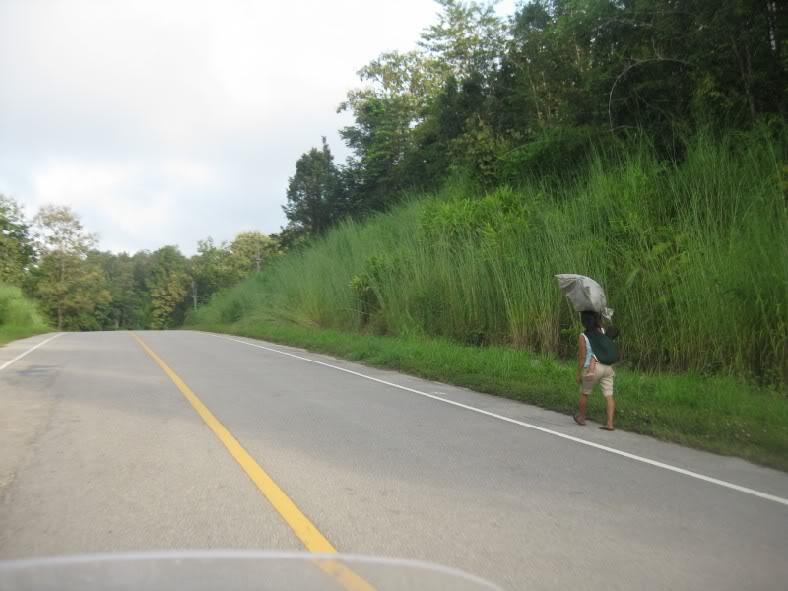 then i came across my actual first efelant on the road,,i mean i dont account those who are beggin food in towns or zoo's,,but actual working efelant,, and this was not tiny,,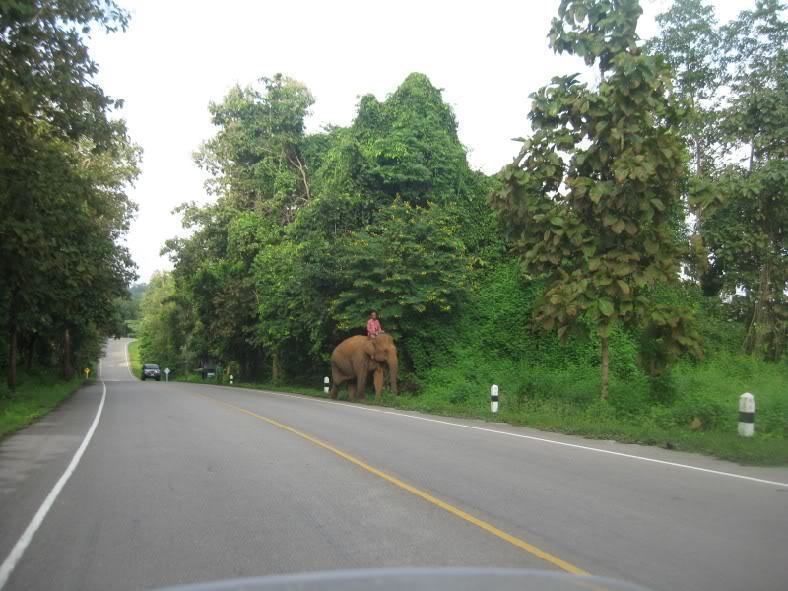 Check point where unusually tight and they actuall looked inside the car and what they where trasporting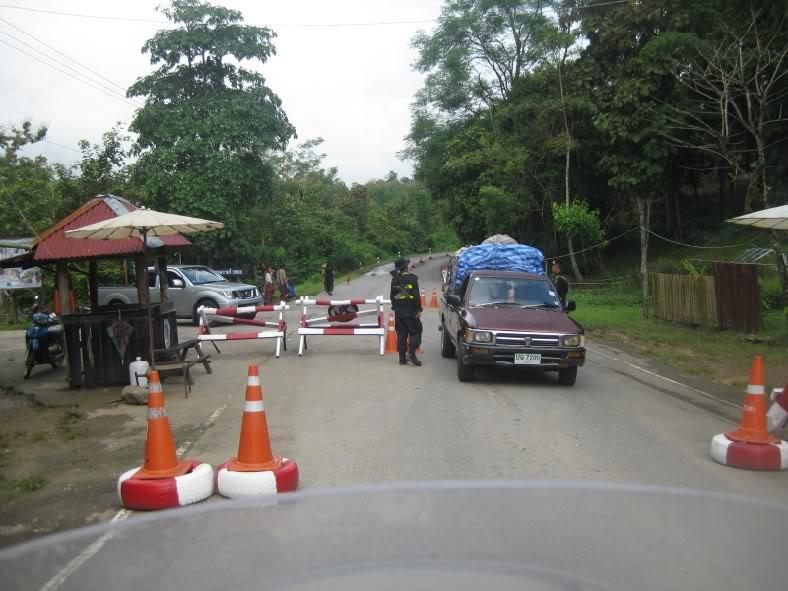 one of the cloasest road section what runs paralell with borader river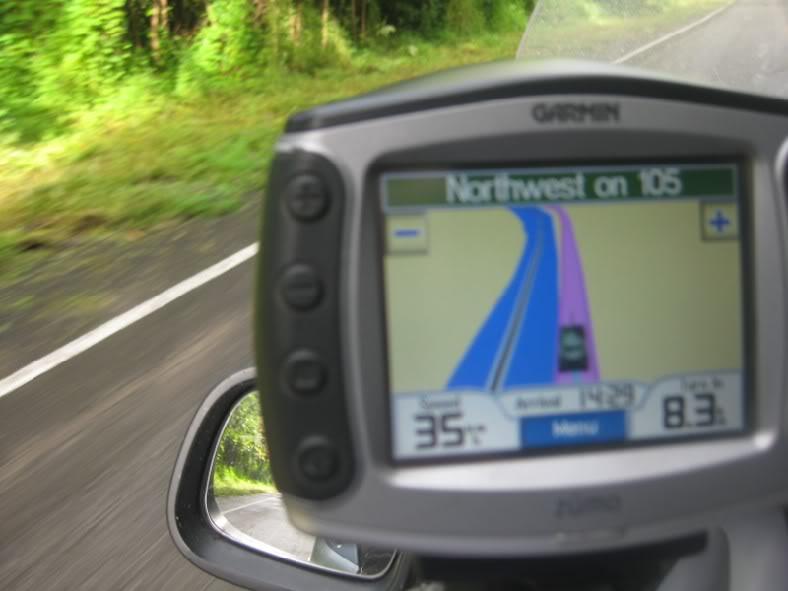 stopped in our regular coffee stops around half way,,,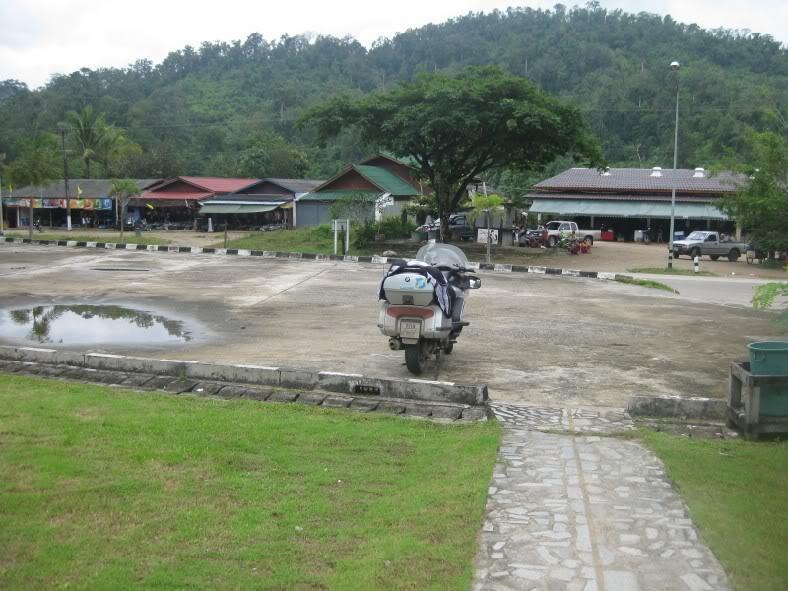 all the days riding today, no other bikes at all,, so road was for MEEEEEE only and hardly any cars either,,what was good as you can see road conditions little bit future
Those clowds again,, rain or no rain??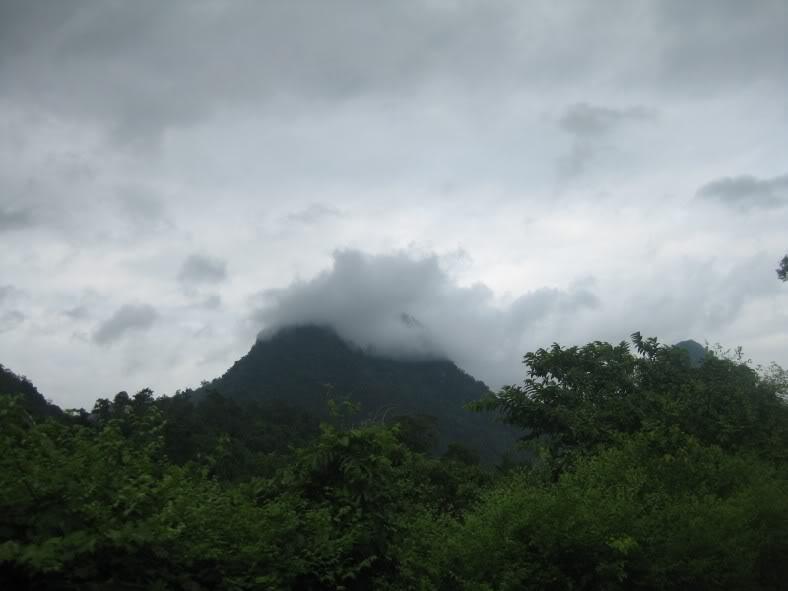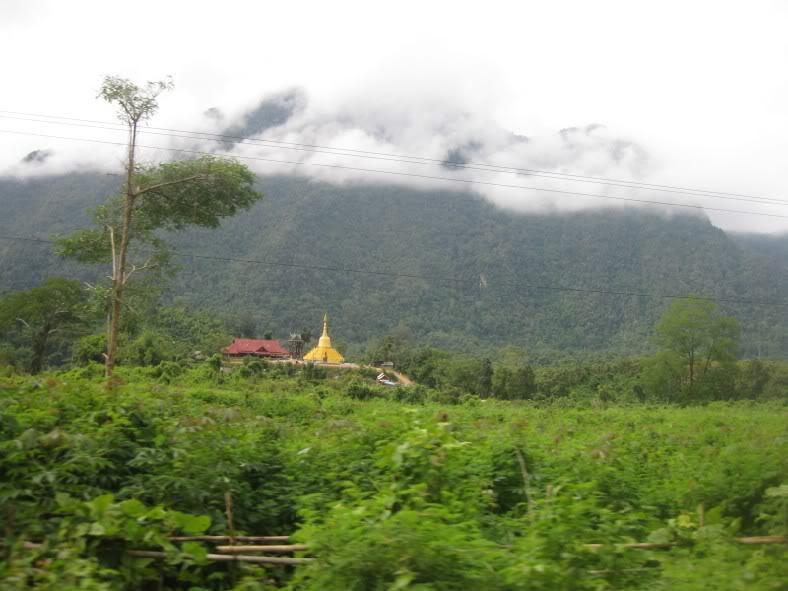 this waterfall was just beside the road and i have not seen it before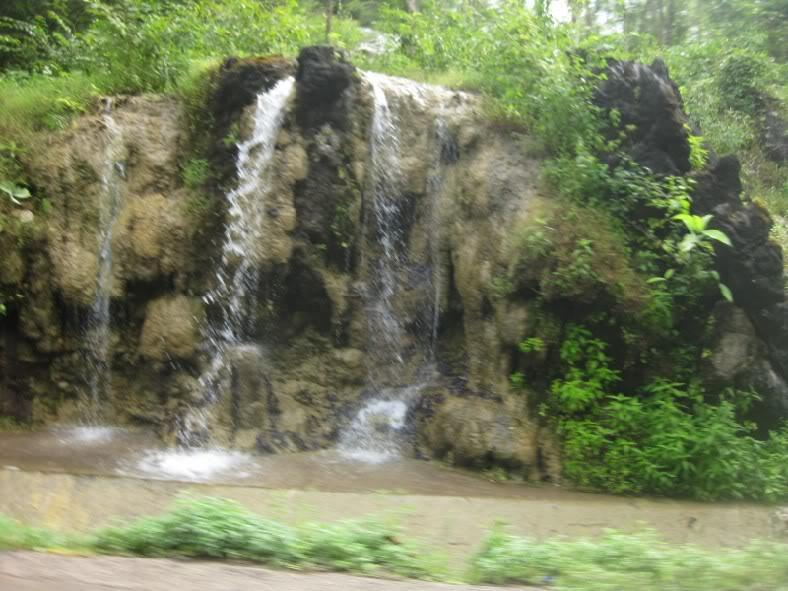 I mean MHS road is fantastic to ride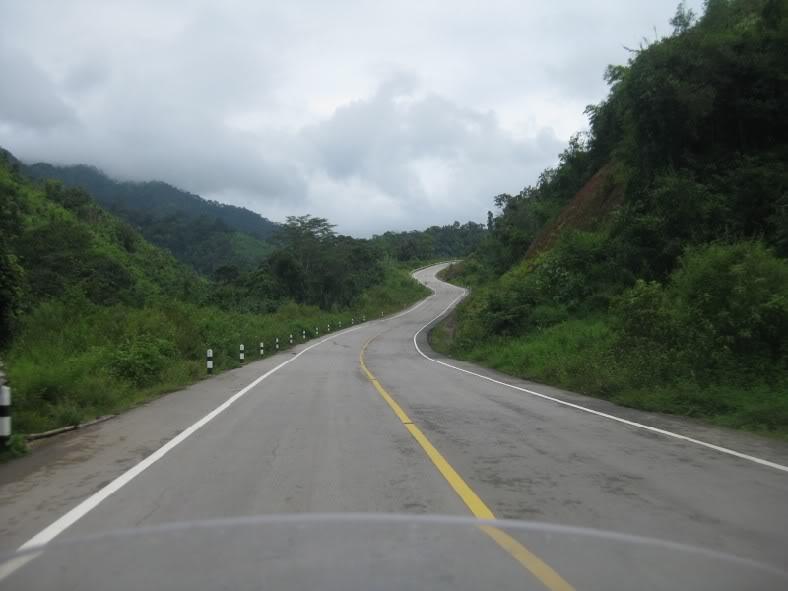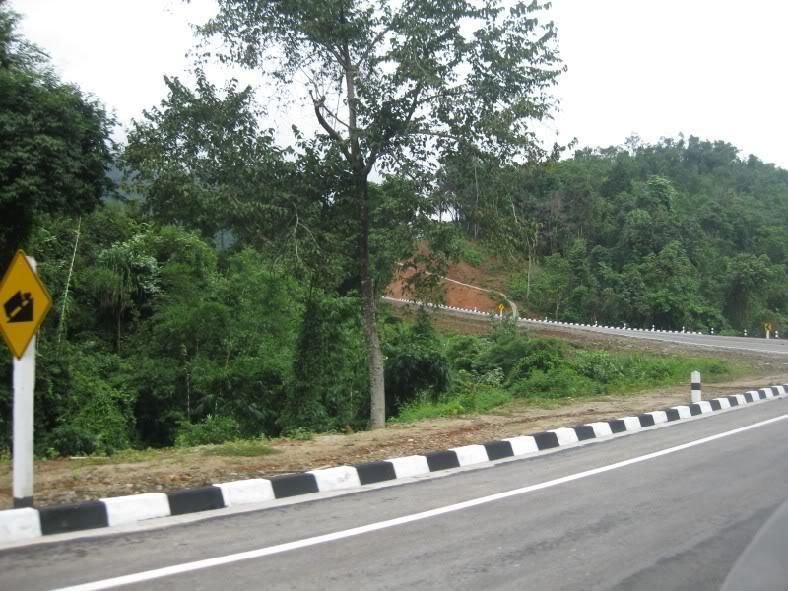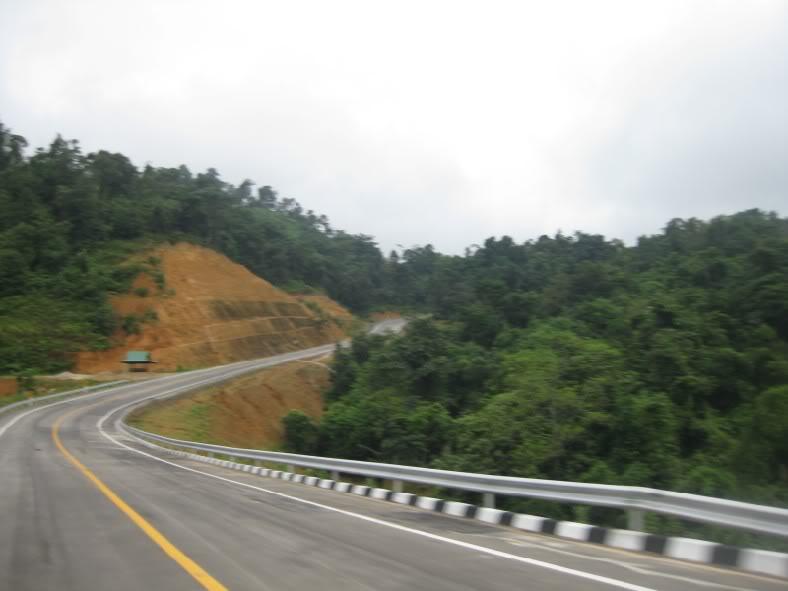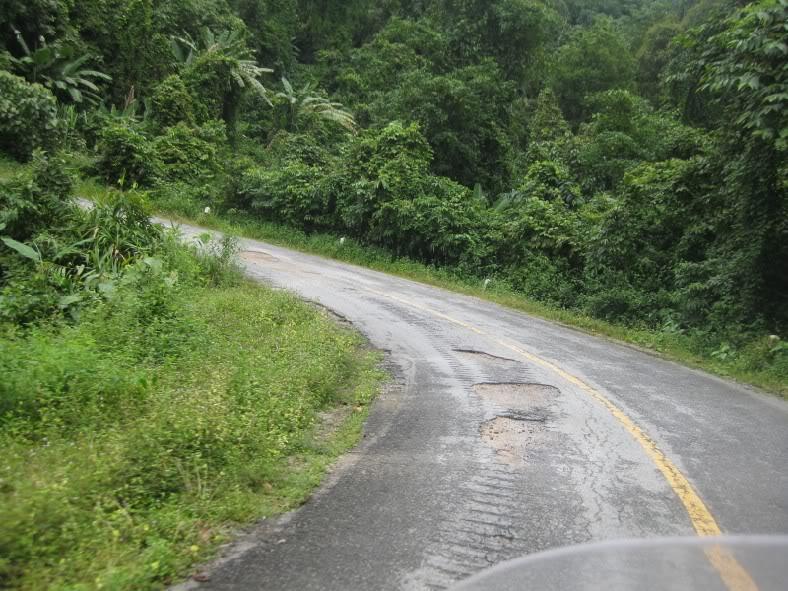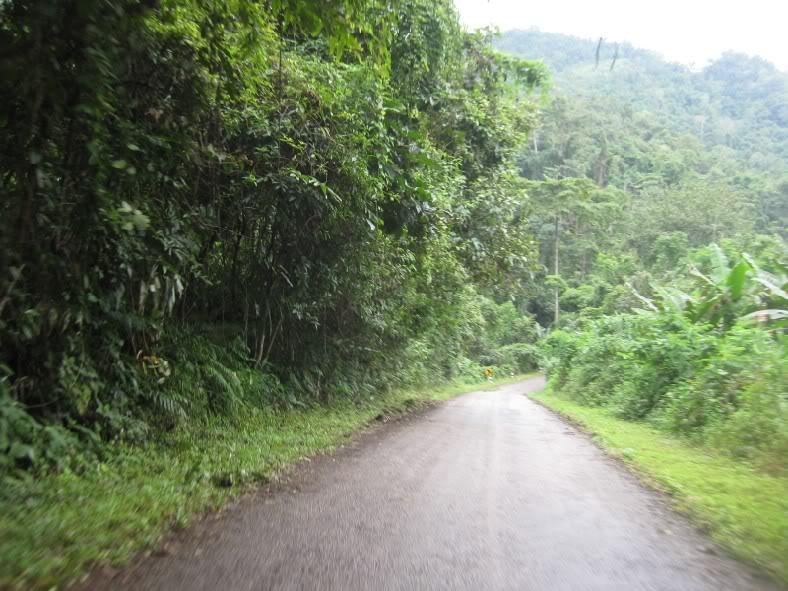 Until it turn to like this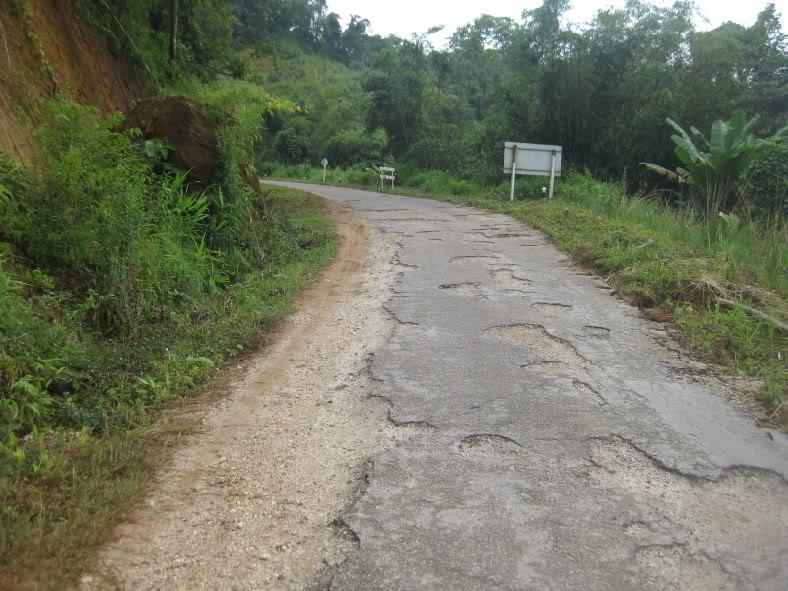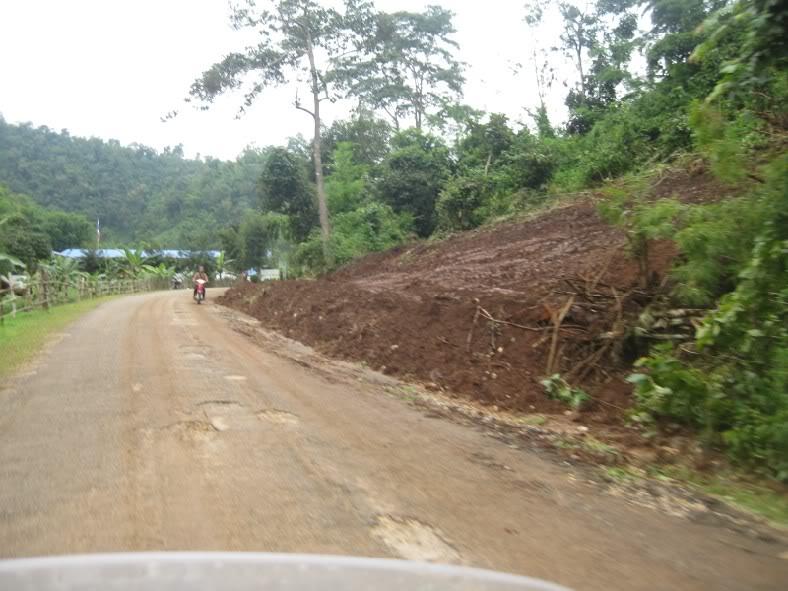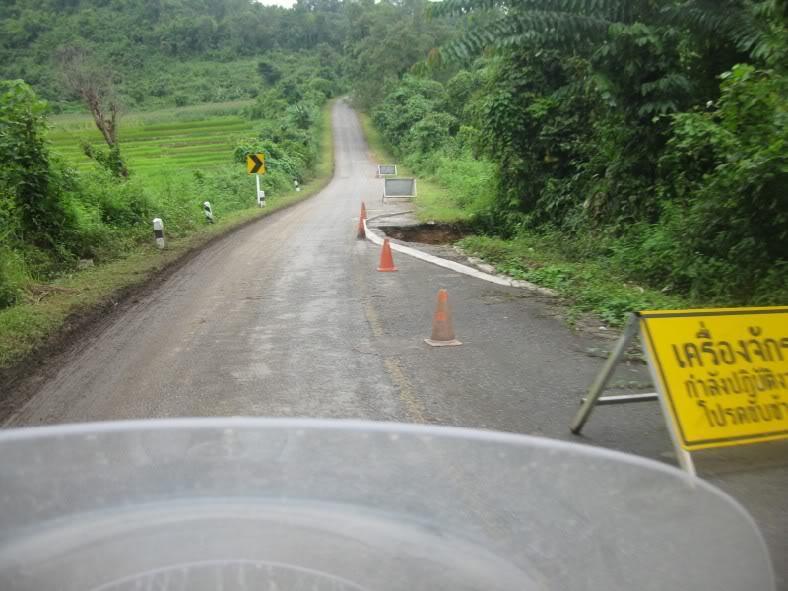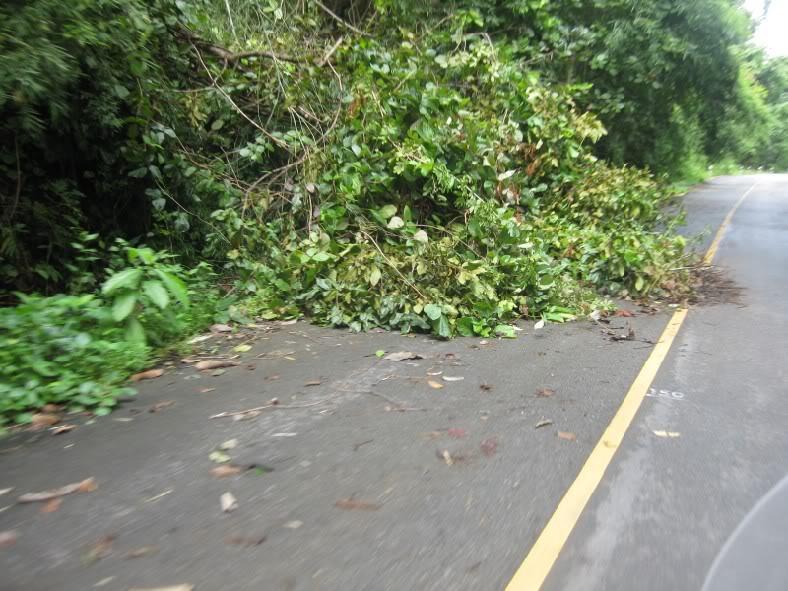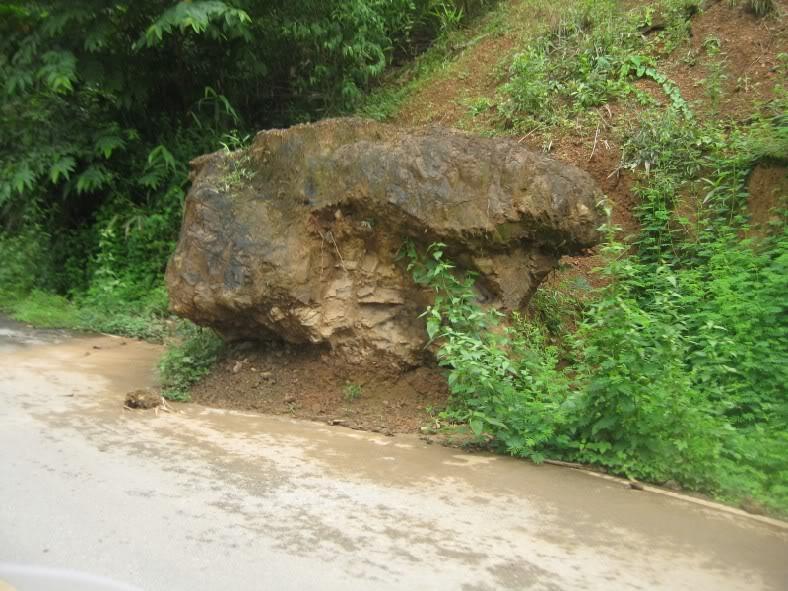 but how ever the road is i love to ride it,,
Last year we met bunch of germanice people in this bridge but now it was all for me and river had guite flow of muddy water,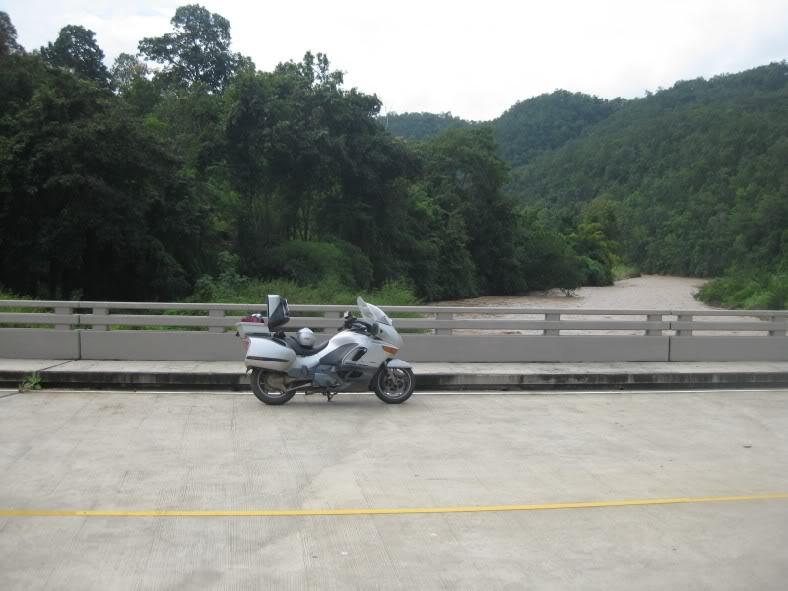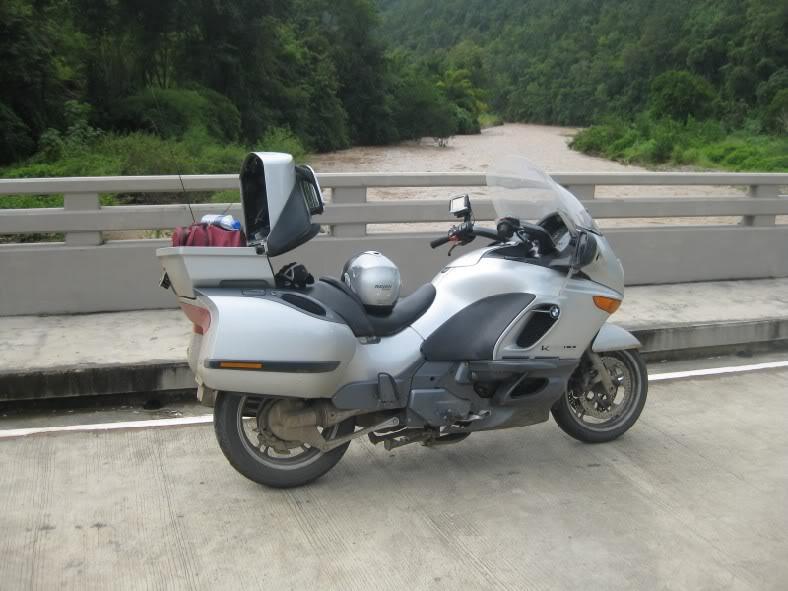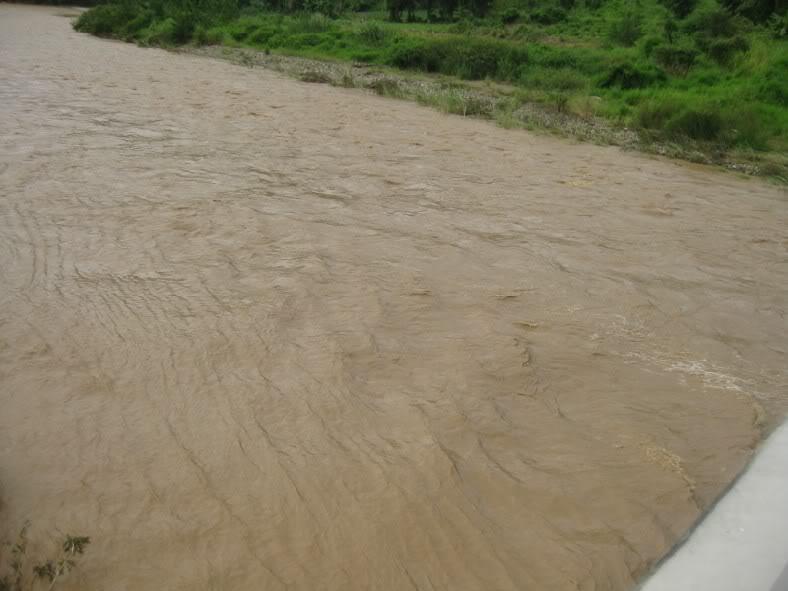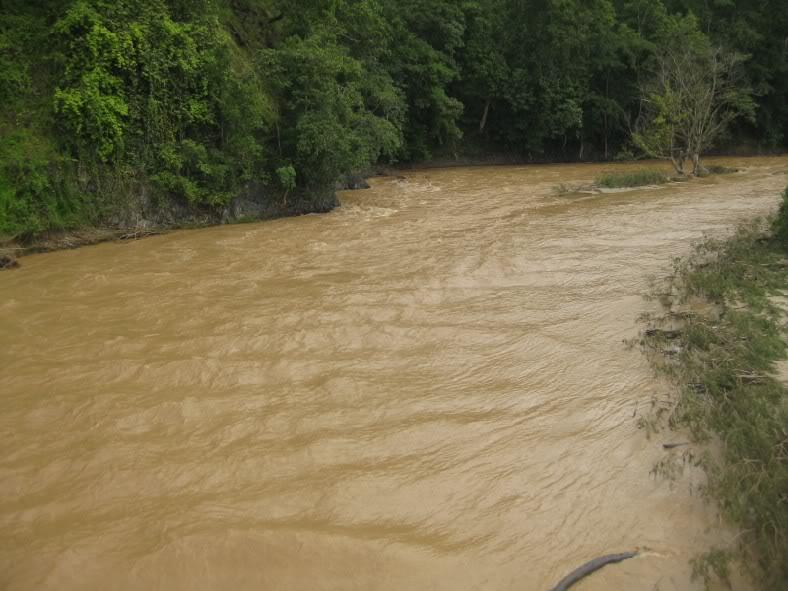 in this point i have to say i have met only handfull of cars and like said no bikes at all,, it was amazing
rached Mae Sariang and thought as i have ONLY got 1 break fast this morning i should get an other as North point GH has nice breaky so off i went to there,,
i sat and sat and sat,, rang the bell on the counter and NO ONE cme to resve me,,, i must sat there abt 10min and waited,,so i got fed up and left, went to other side of the road as there was breaky also and ordered from there,, then i went back to move my bike to other restaurant and same time lady came there and she did not look happy as left,,but hey,, no service no money,
Left Mae Sariang and almost immediately road turn bad again,,,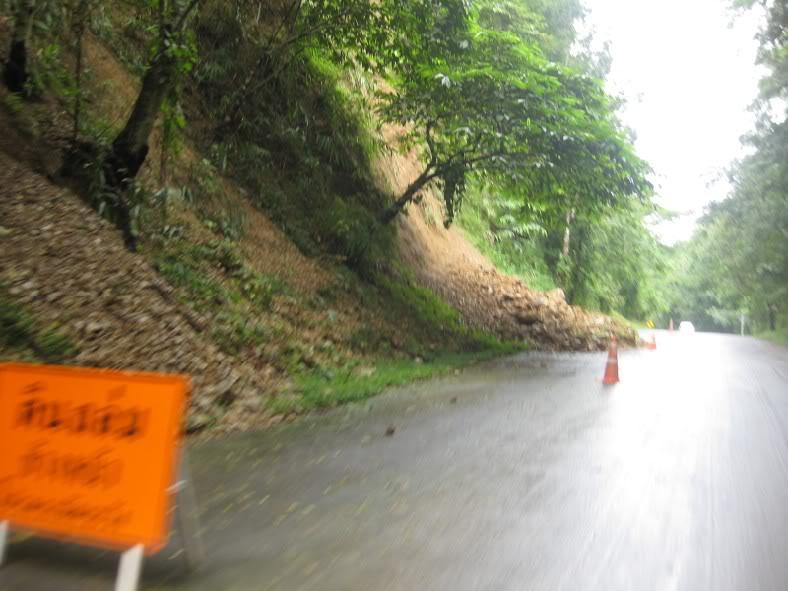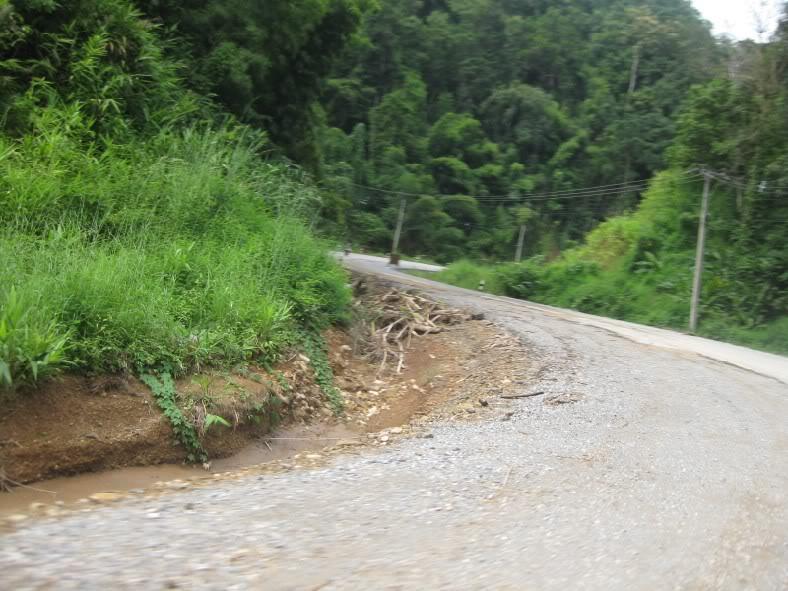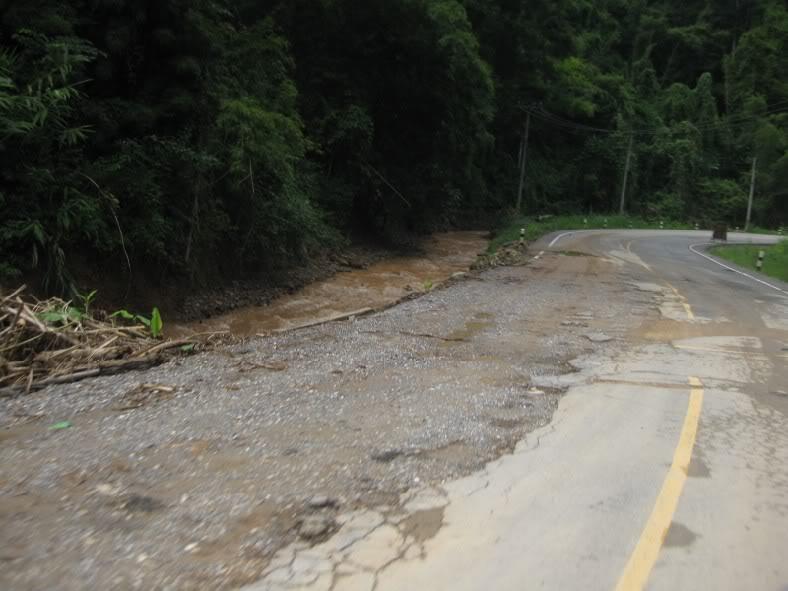 they will have lot's of road construcktion ahead,,,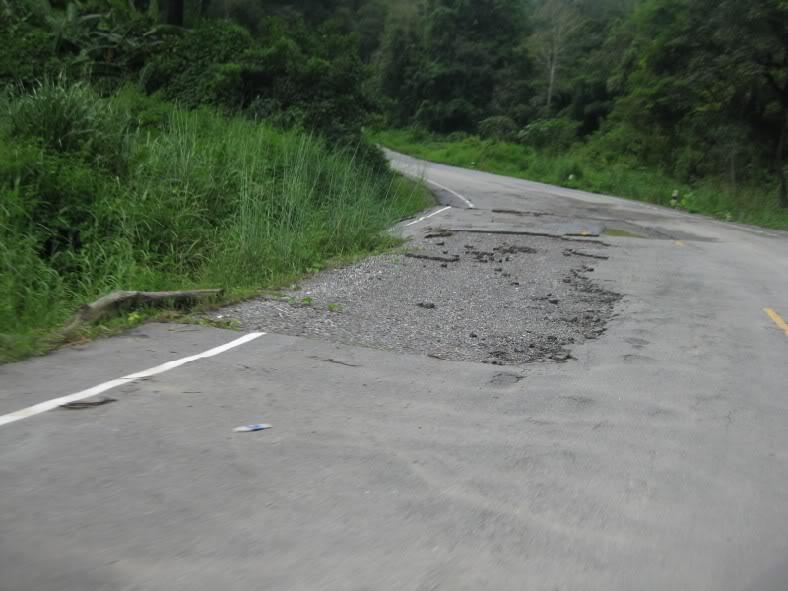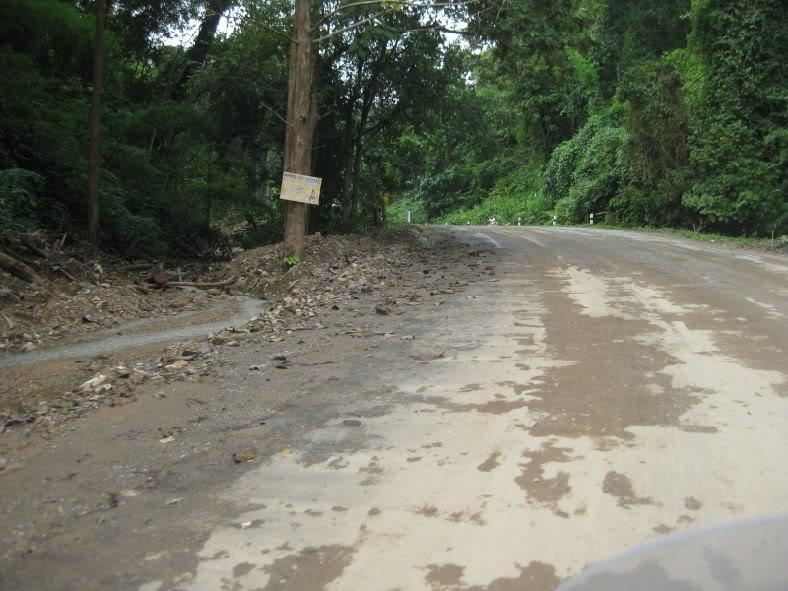 But it was not all that bad,,there was more good parts than bad,,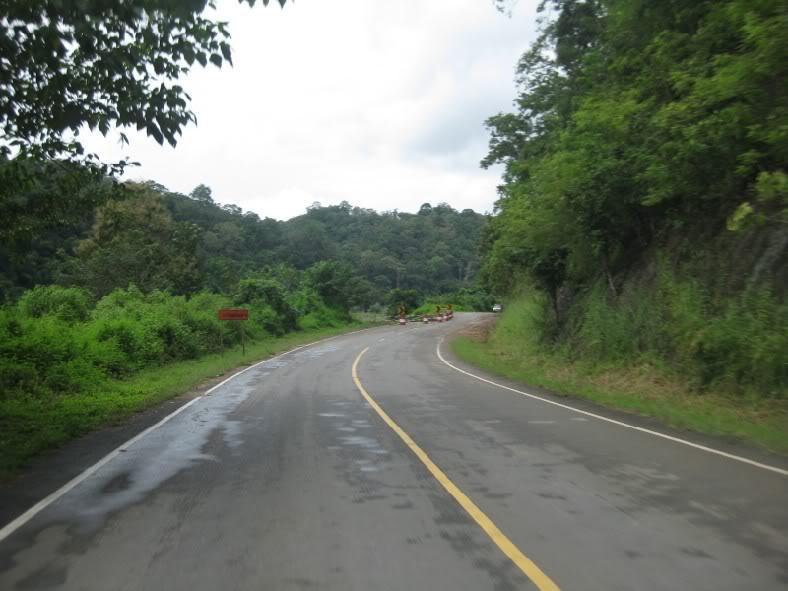 then reached Khun Yuam and Colins 7-11 stop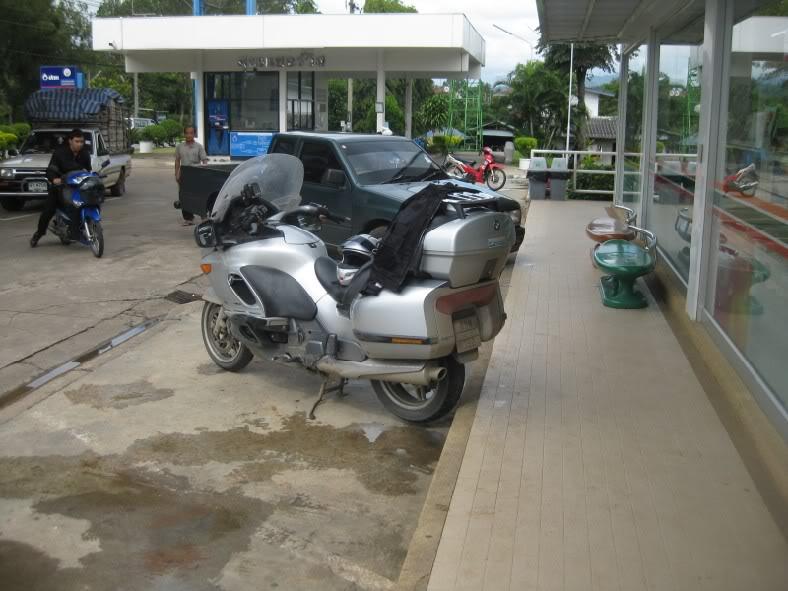 i actually stopped more in PTT's and 7-11 and amazons on this trip than any other,, got some pies frm 7 and went to get coffee from Amazon, good combination
Even in the wet raods rain was head of me and i stay dry all day long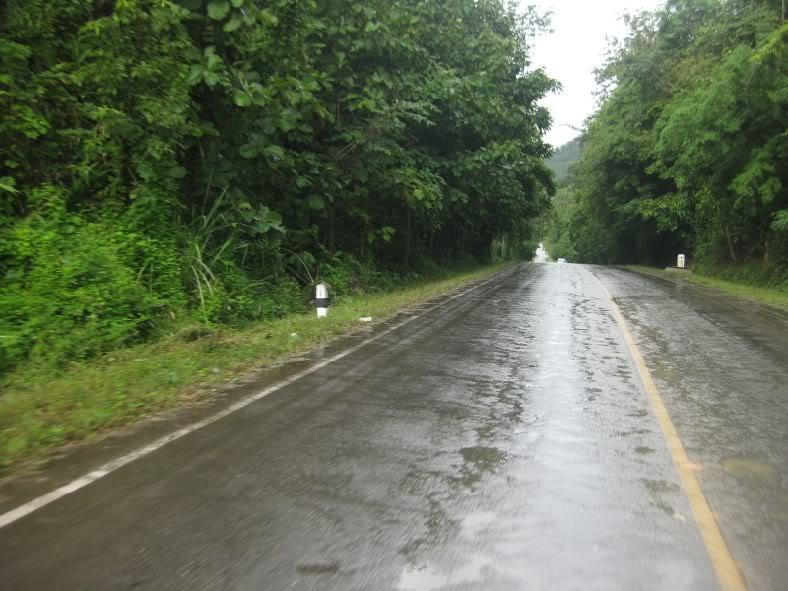 then reached MHS and Piay GH, nice lovely place with nice bungalows and lady remember me as well what is funny as i never stayed there before only 1 time asked if hse has rooms available and that time she was full,, but David. U. she of course remember,,,,
Then shower and small dinner in Cross roads,,, btw, no GTR discount there even they have sticker there,,,when asked guy just smile and say nothing,,,,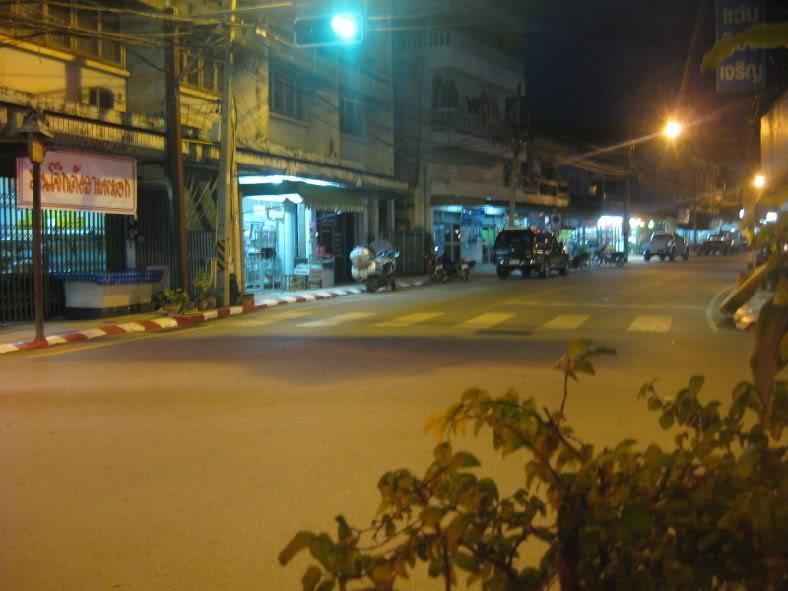 after dinner few more breews in Sunflower and then i thought that i might get snack and went to Meeting place, lady said NO MEAT in her place,,,cook has took own holiday, so i took Chang,, what they have BUT when i wanted to get an other Chang,, she did not have any more,,, that is odd so i paid and went back to Sunflower and lister live band and took few more breews, then early sleep 11Pm
BUT before few pictures from nice rooms what Piay has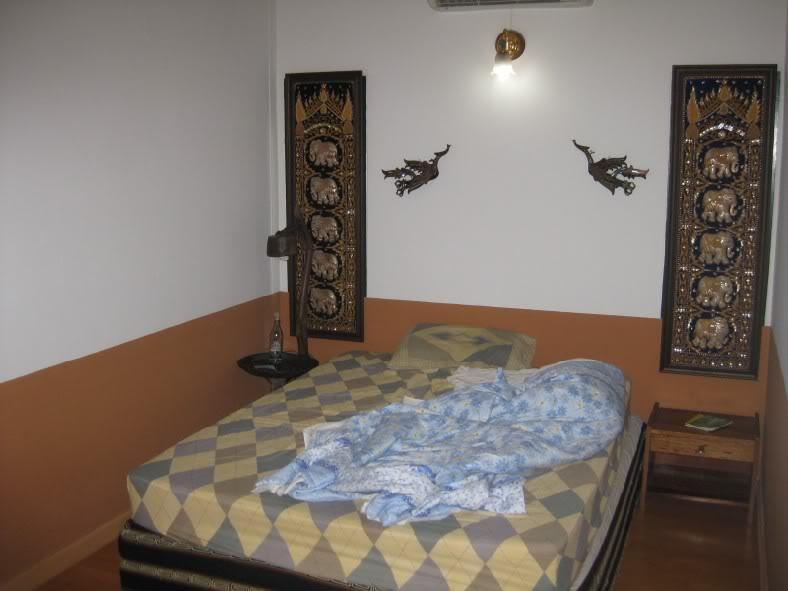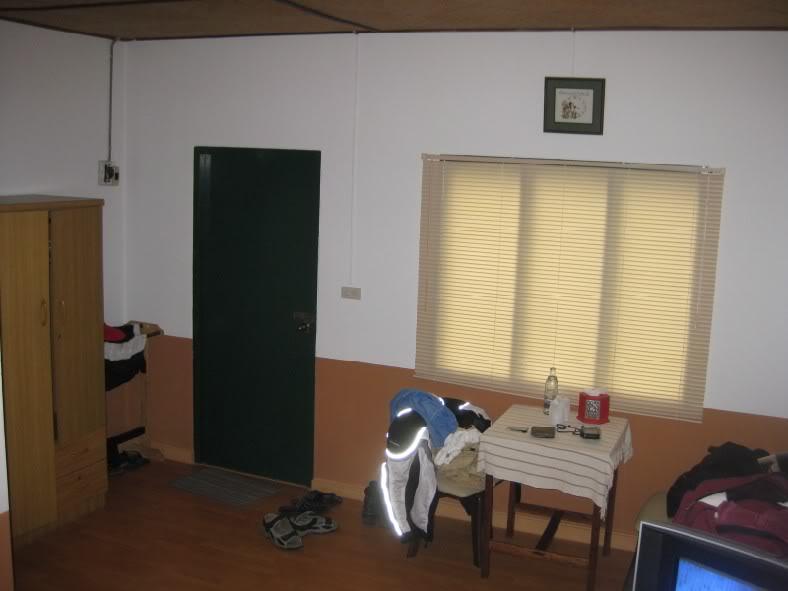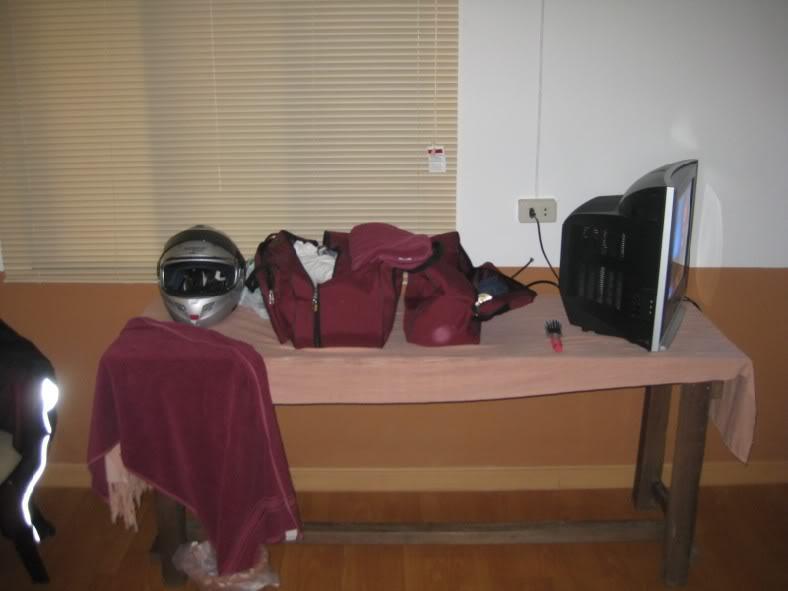 and yes they have BBC and CNN if some one is intrested
QUESTION
has any one saw these kind of water heaters before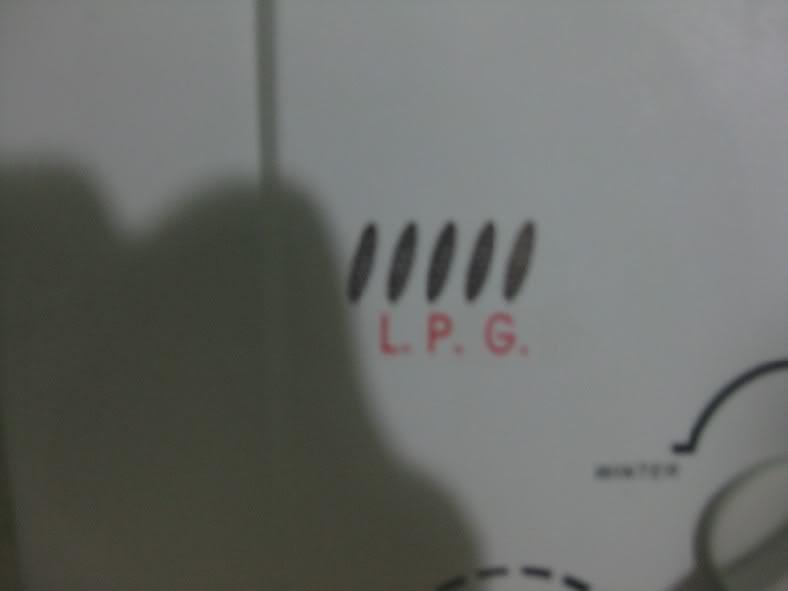 i mean HOW safe use of LPG is in the house hold if some one knows,,, what will happen if the clamp get loose and it will start to leaking to the room?
as im not familiar of LPG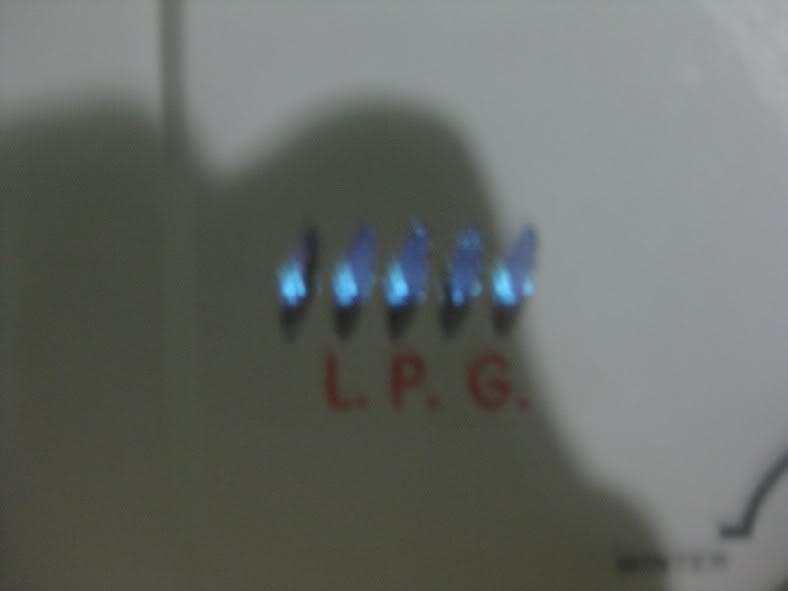 That was the Trip today and it was all fun,, tomorrow i meet ALL GT riders for dinner and looking forward to see all my friends..