Administrator
Staff member
Jan 16, 2003
12,671
3,170
113
67
Check out this little baby below for a "No Helmet Zone" sticker, as "approved" by Thailand's CEO / PM Thaksin.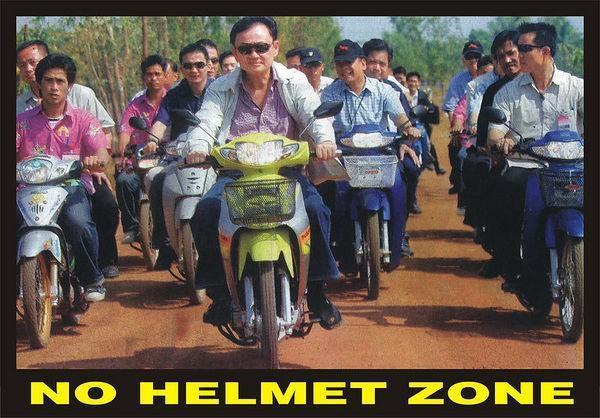 This pic appeared on the front page of the Nation newspaper on 19 Jan 2006.
Going to get a small quantity printed on pvc, fade & water- proof. Should be a bit alright & bring a few chuckles. Approx size = 22 cms wide x 15.9 cms high - perfect for your bike fairing & a wind-up for the police. Cost not sure yet, but should not be much. Post here if you are interested.
Davidfl
Keep The Power On