If you read my post
Laos the EZ Way!
I hope you will find this as fascinating as I do. If you didn't read the post, why not (just kiddingl)?? :lol:
After getting the link info from Mat.Ward's post.......
U.S. Bombing Data for Laos
I went to the below site. Data is available divided into the different areas of Laos. I went to.......
Northwest Lao PDR
.
This file shows US Airforce only air strikes in North West Lao PDR (Bokeo, Phongsaly, Luang Namtha, Oudomxay, Luang Prabang, Xaybury Provinces) and is also filtered to only show attack sorties using large general purpose (GP) bombs. No cluster bombies are shown.

* Height of bars shows total number of bombs.
* Points are individual sorties.
* Red points are 500lb, purple are 750lb (B52 strikes), other colors are other miscellaneous GP munitions
* The top point in each stack shows the total number of bombs dropped on any one specific XY target coordinate location.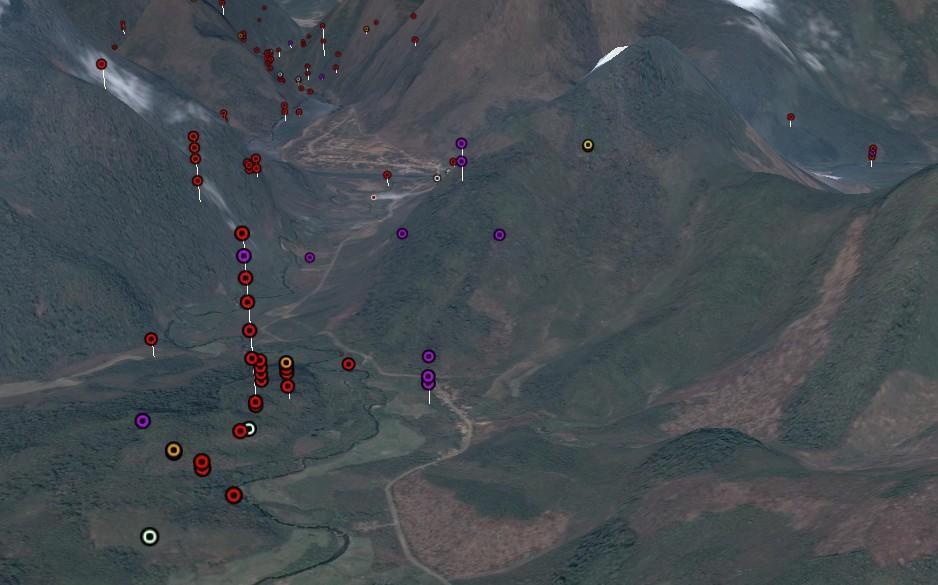 In the background you can see the town of Nong Kiew. In the foreground are the caves we visited.
If you do this in Google Earth yourself, you can mouse over each bomb drop location and it will give you a slew of information on the location, date, type plane,bomb, etc. Each point is a "sortee" and consisted of many bombs dropped each time.
Not shown in this screen capture, but when I rotated the view in Google Earth it shows 20 bombs were dropped on what is now the location of the Nong Kieu Resort.
Great Info, Thanks for the links Mat.