The Nonthaburi Bike Rally was FUN!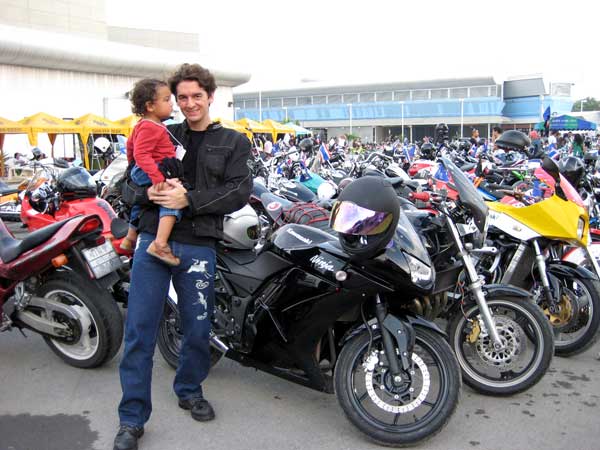 Good Times and some CRAZY bikes!
Some incredibly bizarre / fun bikes! Did ya notice the car tire on the rear of this one? :shock: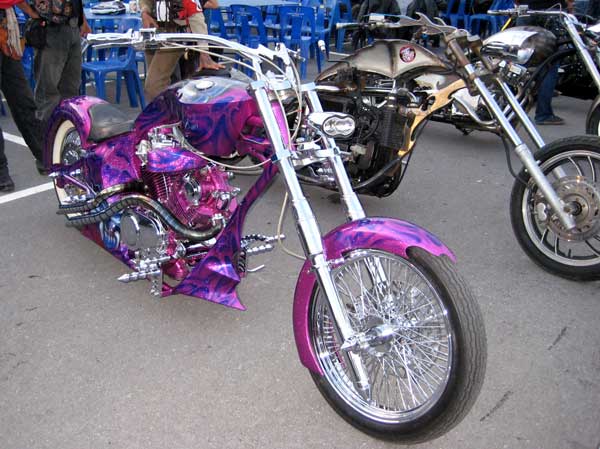 What a paint job!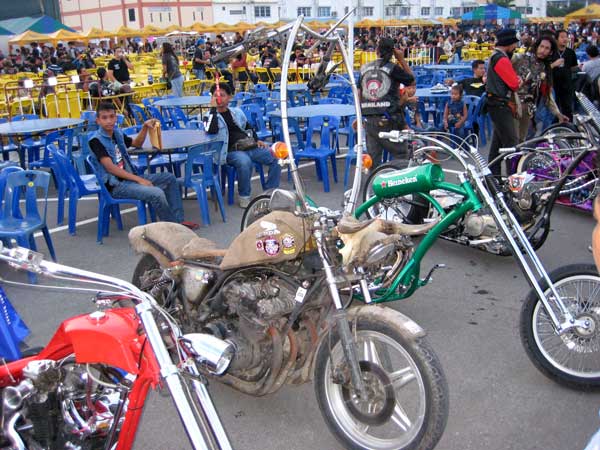 The seat on this contraption was a piece of wood! And gotta love the burlap trim and horns!
(That Heineken bike was pretty cool too)
It rained hard around mid day on Saturday and I didn't think I'd be able to make it to the Nonthaburi rally
Then the sun came out and it became a beautiful day 8)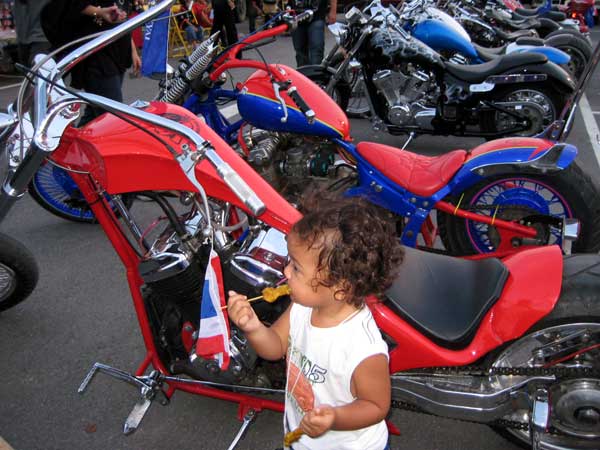 Surprisingly my better half (who up until recently hated motorcycles) decided that she wanted to come. (Perhaps because she heard about the Miss Nonthaburi Beauty Contest? :wink: )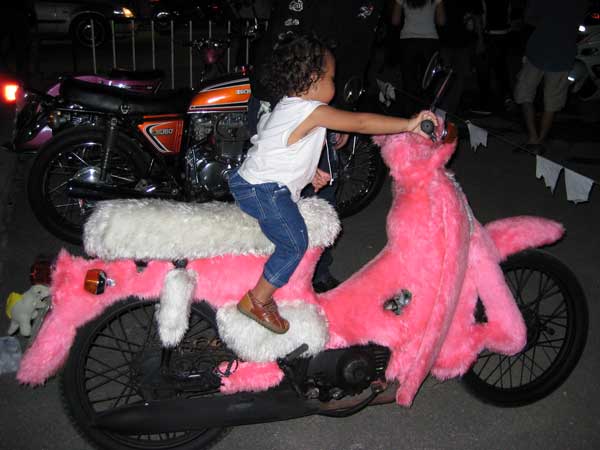 This was the first motorcyle rally I've ever been to in Thailand and I must say I was quite impressed at the turnout and the variety of bikes (and some crazy scooters too).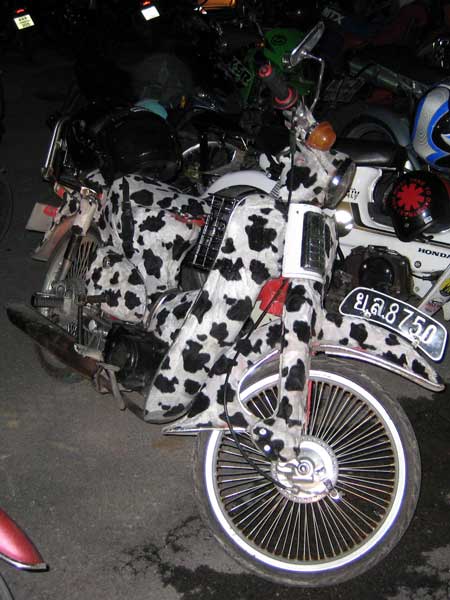 MOO! :mrgreen: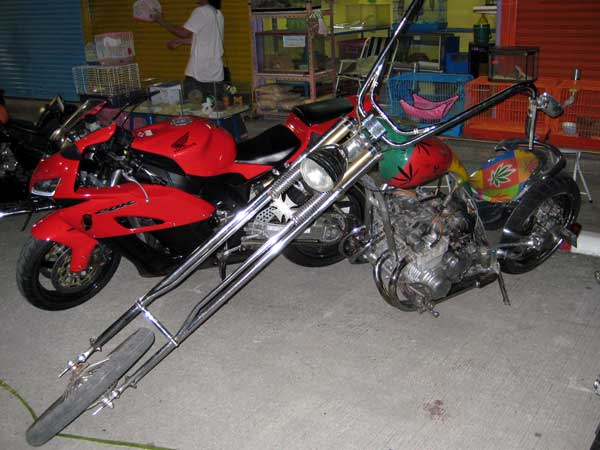 JAH Rastafari! One Love and Irie!
Ride on!