Back in September I crossed the Mekong from Chiang Khong to Houei Xai and wrote about it here.
https://www.gt-rider.com/thailand-motorcycle-forum/chiang-khong---houei-xai-border-crossing-t6209.html
Here's where I went from there...
Part 1, Houei Xai to Oudom Xai
From Houei Xai Highway 3 was beautiful for the first few kilometers. Well paved with no traffic and fast curves, a lot of fun to ride. I hoped it would continue like this all the way to Luang Namtha.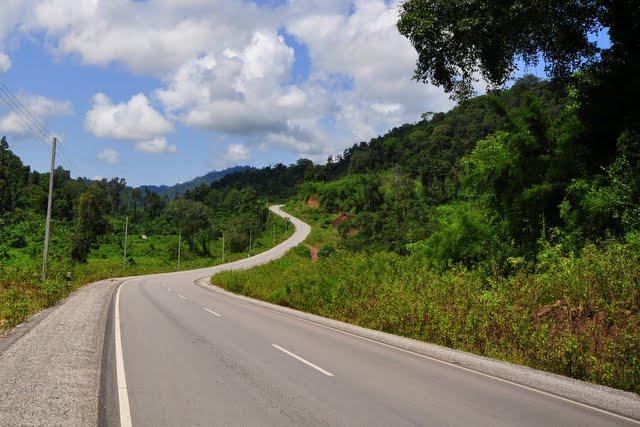 Sadly, it quickly gave way to numerous landslides and gravelly bits.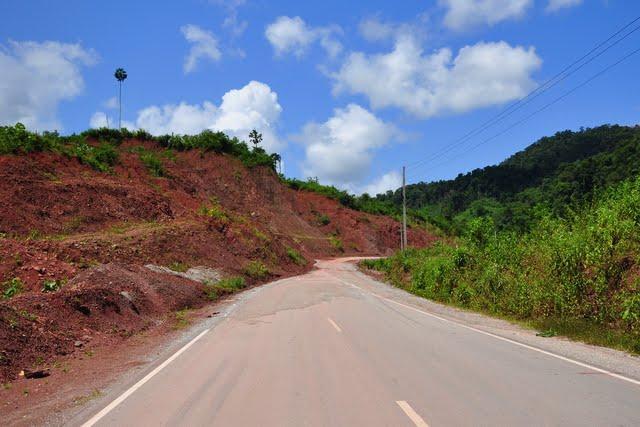 These parts were really dangerous because the road would be beautiful for long stretches and I would gradually pick up speed. Then in mid-corner when I had the bike leaned way over I would suddenly run into a mess of potholes or a stretch of gravel. I had a couple of scares and near misses. I finally gave up on riding fast because the road was so unpredictable.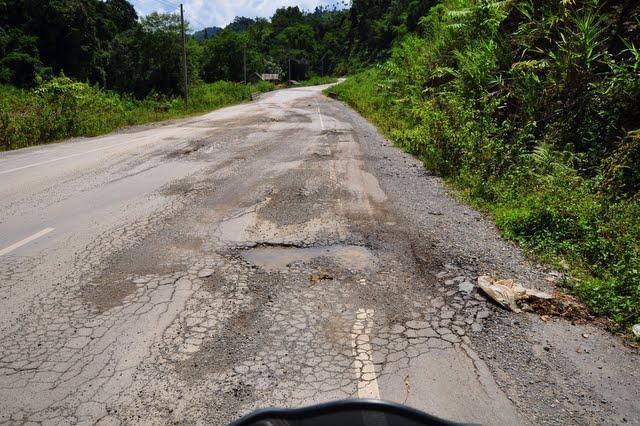 After a while the pavement ended completely and turned to gravel. Not too bad though. Even though it was the middle of the wet season it had not rained for over a week and the road was dry and fairly smooth.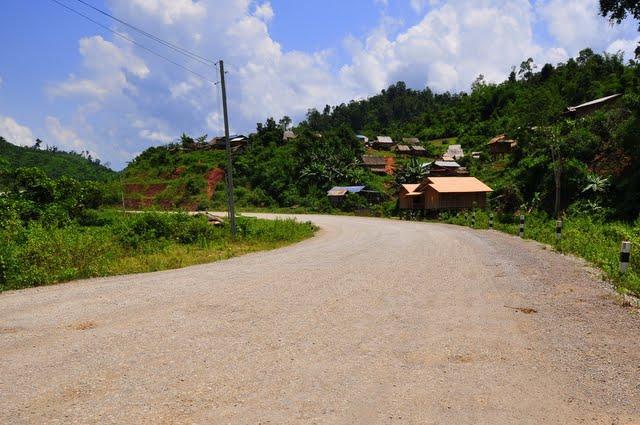 The pavement came back a while later but I passed many more landslides.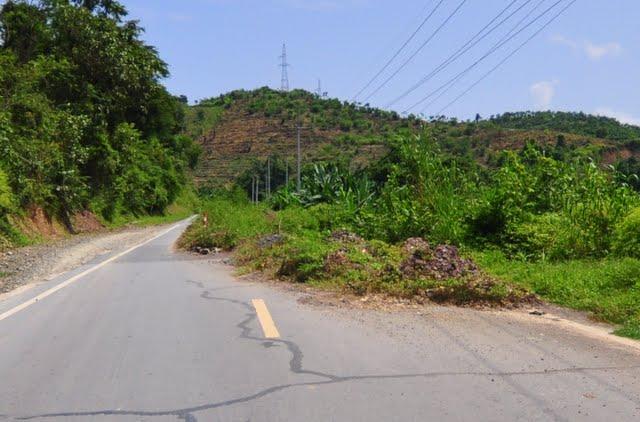 This was my first time riding in Laos, and I had to come to grips with something that was going to bother me the whole rest of the trip. Everywhere in Laos, on every road, there are goats, pigs, chickens, dogs, cows, buffalo and especially kids that are wandering down the middle of the road, on blind corners, completely oblivious to the fact that a fast moving vehicle might be coming 'round the bend. Unlike Thailand where people and animals do a pretty good job of getting out of the road, in Laos they are all over it. In one town I passed people sleeping on the pavement in the middle of the lane.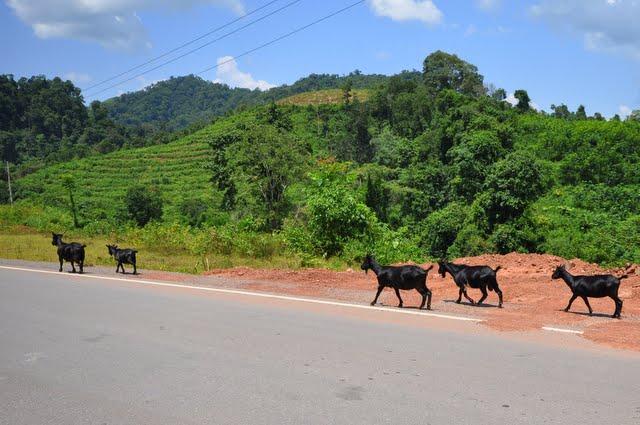 As soon as I rode into any village a mob of kids would run at me screaming and waving, often right into the street in front of me. It really brings a smile to your face seeing how enthusiastic they are.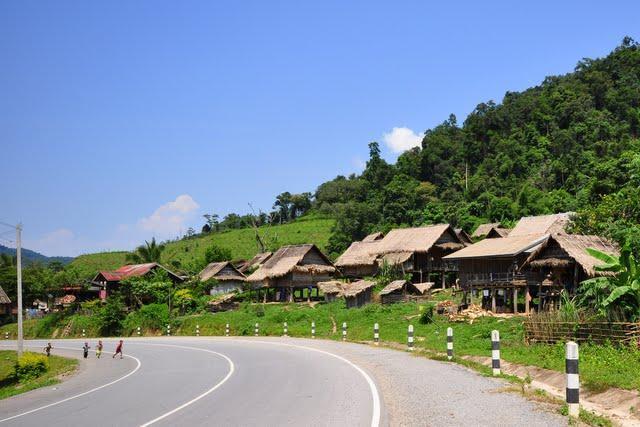 Funny though, when I brought out the camera all the smiles disappear.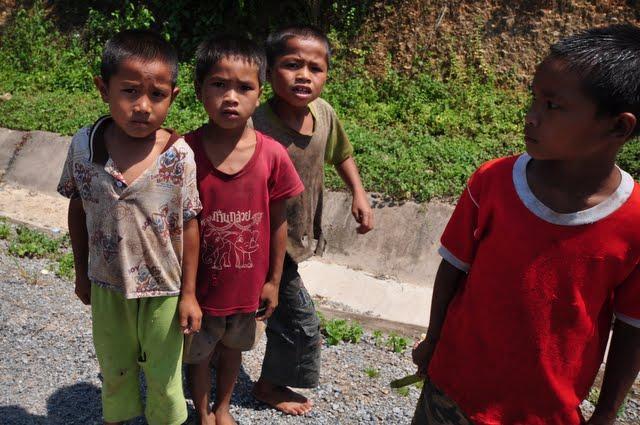 This dude was ready to do battle.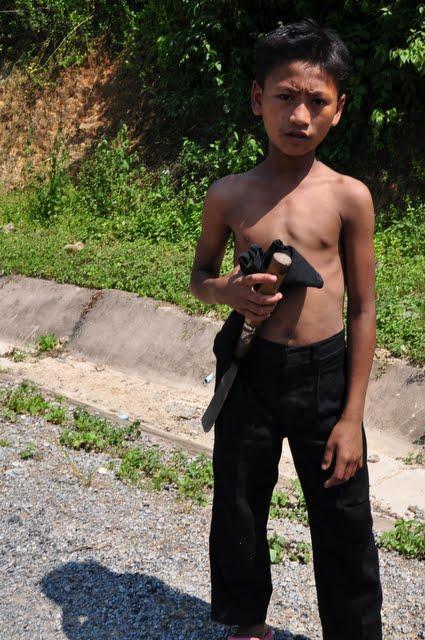 I stayed the night in Luang Namtha, and the next morning I rode up towards Boten and the Chinese Border. Had no plans to cross, I just wanted to see China, I don't know why. About 2 kilometers from the border I was stopped by a surly guard who refused to let me go any further. Oh well, on to Oudom Xai.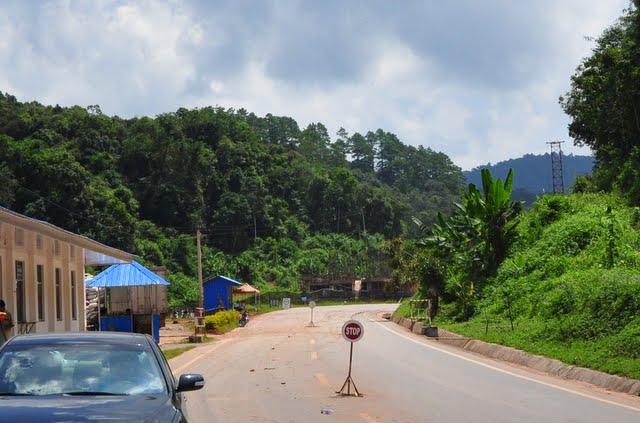 Highway 13 to Oudom Xai started off pretty nice. Lovely views.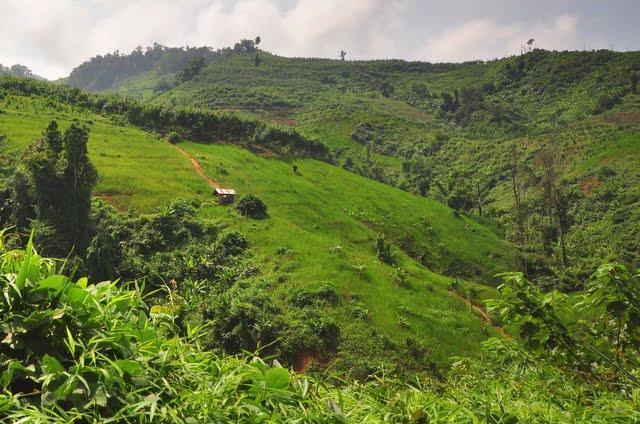 Lots of these though. I don't think it needs any explanation.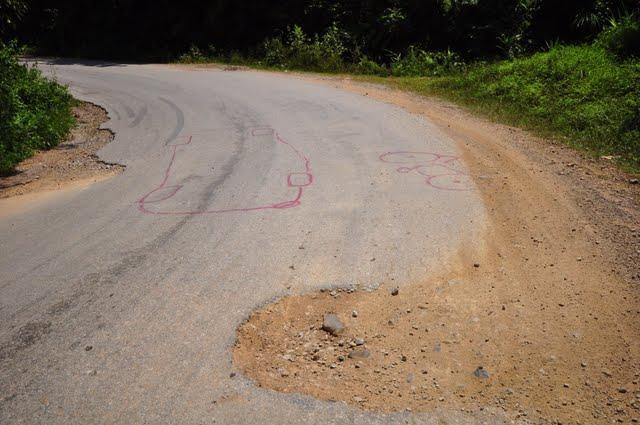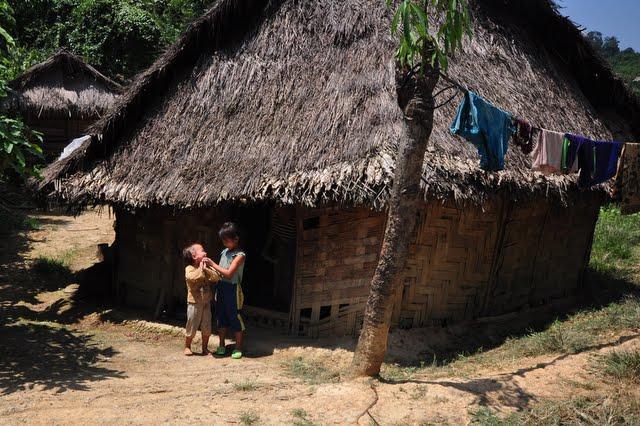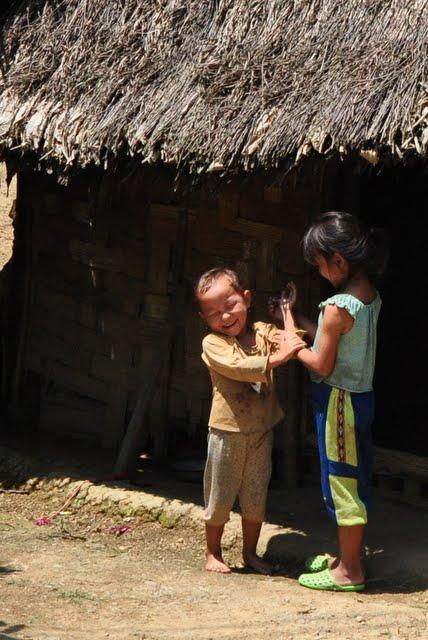 I stopped for lunch at the half way point. I wish I wrote up this post earlier because I can't remember any of the town names anymore. Na Mor maybe?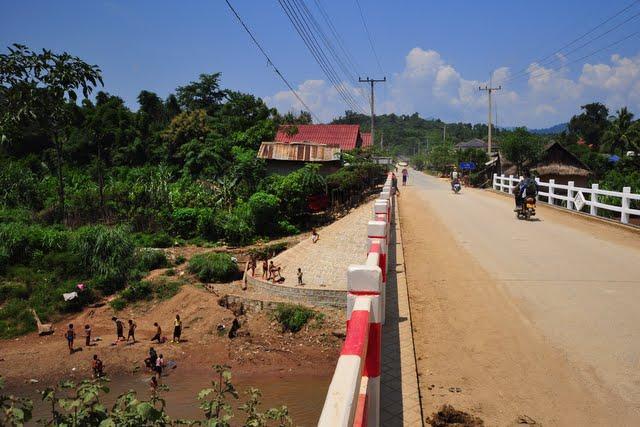 It seems to me that Lao people, in comparison to Thai, have much less of a hangup about nudity or getting a tan, which I think is great. Also unlike Thais, Lao seem to be able to swim. Except for the kid on the lower left.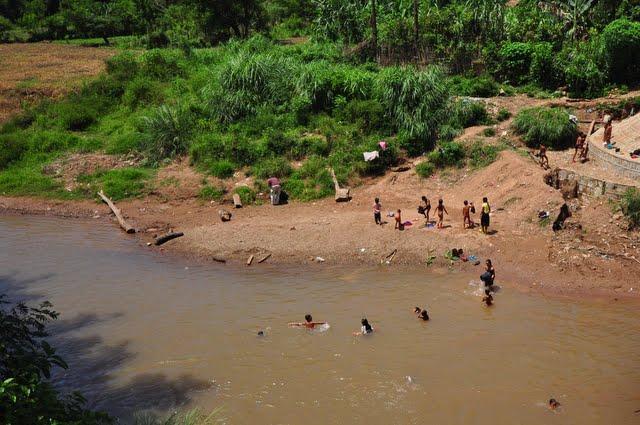 Stopped for lunch at the first place with a table.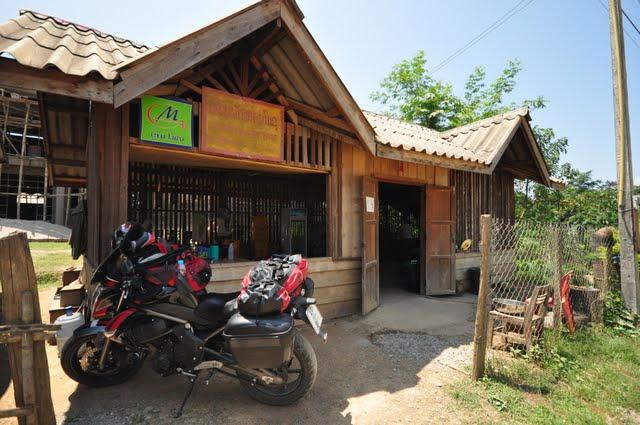 She only served Pho, which was fine by me. Big portions but kind of expensive, about 40 baht if I remember correctly.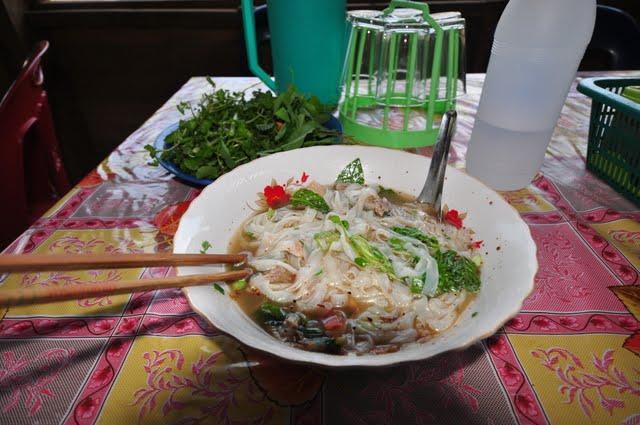 After lunch the road started to deteriorate. This was a bad sign, considering it hadn't rained for quite a few days. It was a small preview of what was coming later on in the trip.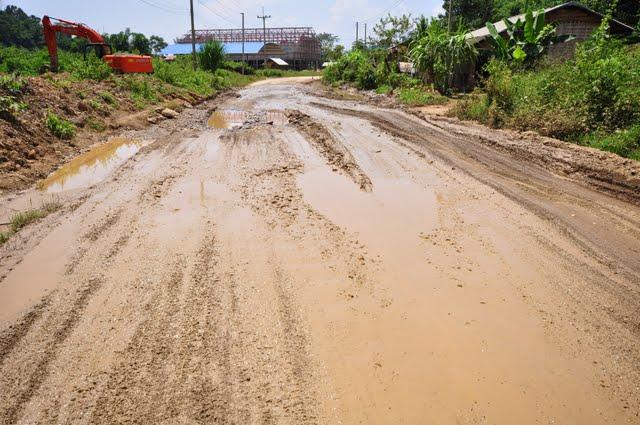 This is rough on a sport bike with slick street tires.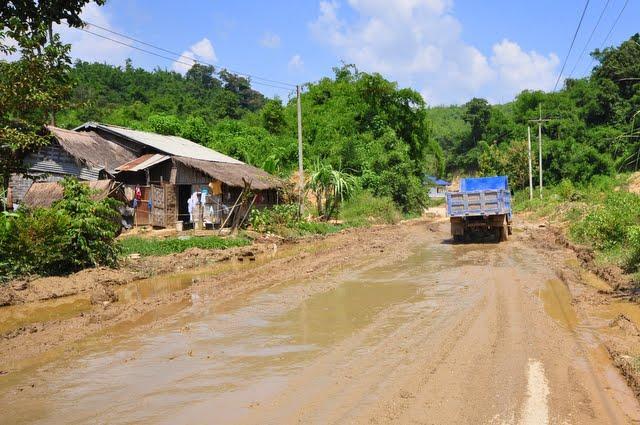 When I got to Oudom Xai I stayed here, as recommended by DavidFL.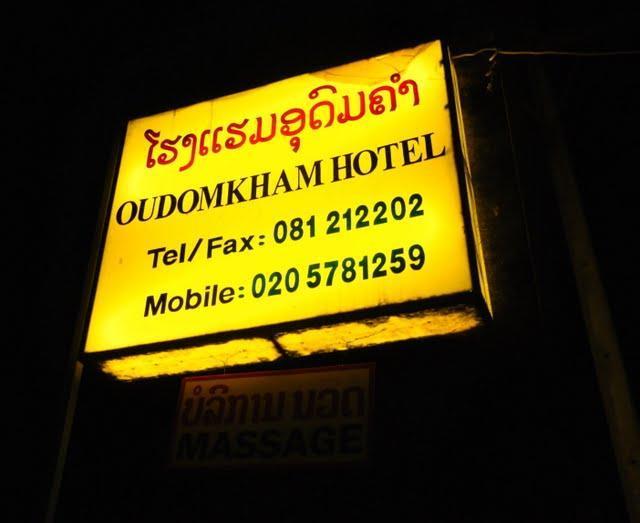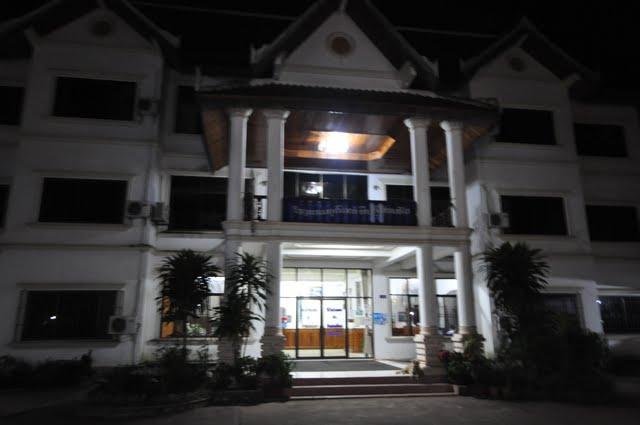 Nice place, and I loved that I could park my bike right outside my window so the alarm would wake me if anyone was messing with it.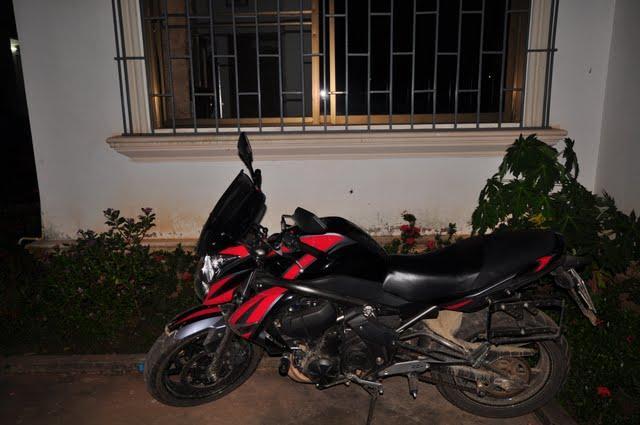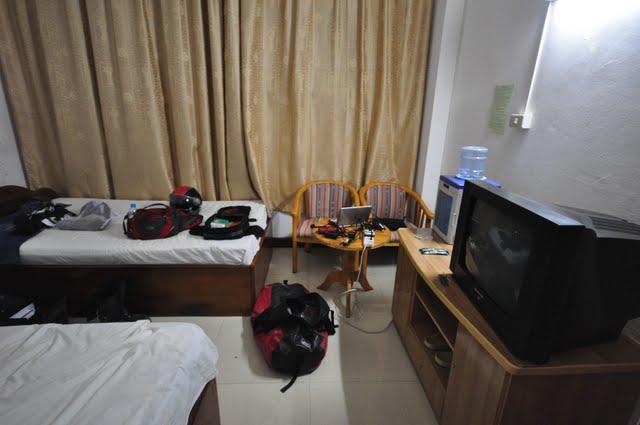 I had a roommate.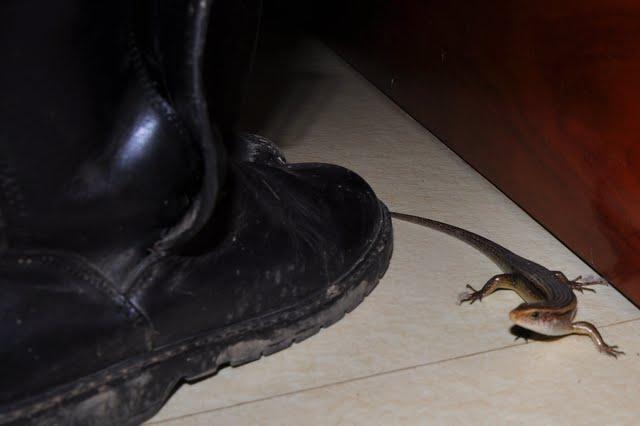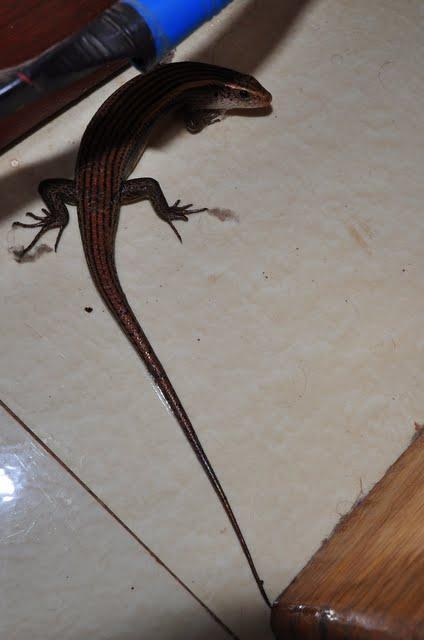 Later that evening I went out to a local restaurant/bar and relaxed for a bit. I can't remember the name, it was also recommended by David. Colorful but not many people there at the time. I sat with a couple of local guys and shared a bottle of whiskey (or 2).They drank up a storm and I had a feeling I might be paying for the lion's share at the end, but when the bill came they refused to let me pay for anything. Really nice guys.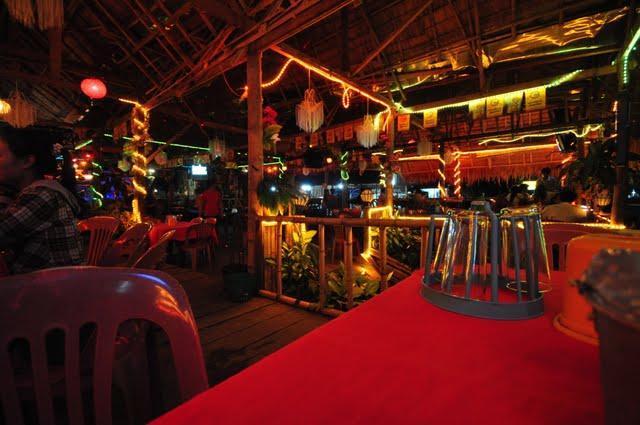 When I got back to the hotel there was a party going on, and I got dragged in by these guys. Turns out it was a wedding.
We danced till late in the night, when I finally snuck back to my room.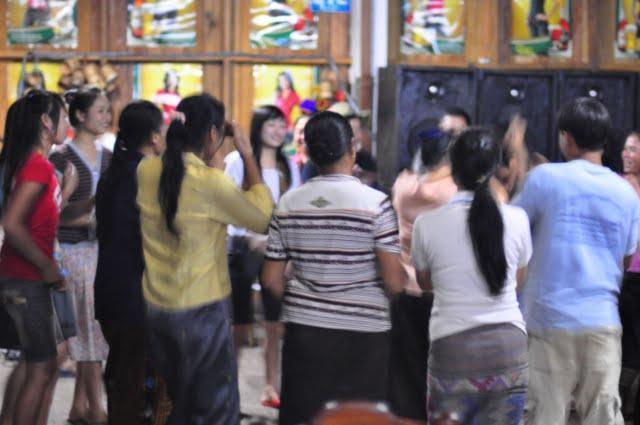 The weather report on TV didn't look promising, but I was optimistic about the next day.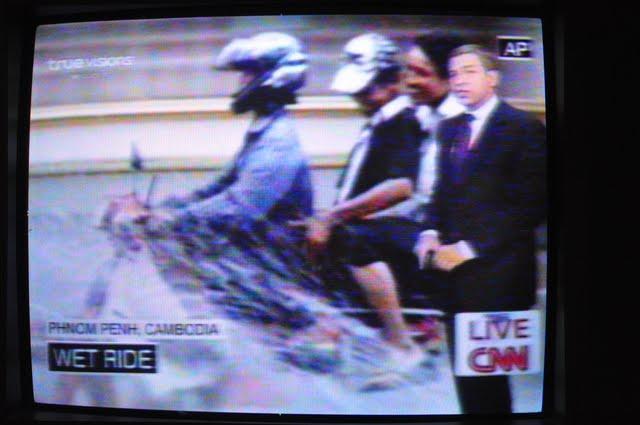 Unfortunately the next morning it was raining hard. It continued all through the day without stopping.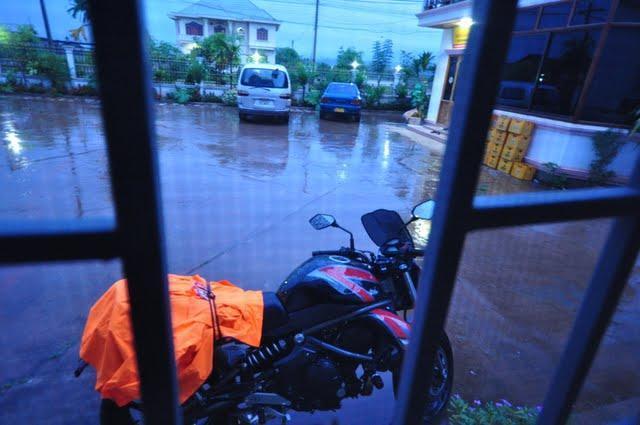 And the following day.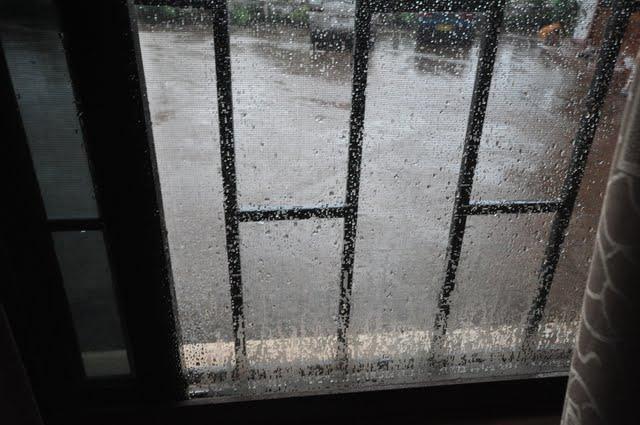 On the third day I escaped. I really enjoyed Oudom Xai though, not much to see but the people were so friendly.
Cont...
(edited 13 Nov 09 to fix all the broken photo links)