Took off for another few day trip.
Day one: Chiang Mai to Chaing Dao via the Mae Taeng elephant camp trail. Found a way to Muang Khong from that trail. I had a passenger (brought the little lady to Fang to see her family) So I took it easy. Couple of tricky spots, like one small stream to cross with a steep climb w/ ruts. I tried to avoid the ruts and it resulted in a slide and a minor fall. A good 10k + of the trail was nice single track.
Day 2 - Chaing Dao - Fang - Chiang Rai. Took the 107 up to Fang to drop off the woman (nice road, love those lime stone cliffs). Then onto Chiang Rai via trails to Wawi. Lots of it was recently bulldozed so it'll take a few weeks to smooth out the loose stuff. After hitting a few dead ends east of Wawi, and getting "mai dai" from everyone I asked. I decided to go north on the road (last leg unpaved) to Mae Salak and east to C-Rai. I had traced some of the trails that were on the old Thai Land Dept maps. None of them were even close. But atleast the villages didn't move.
SOMEWHERE BETWEEN FANG AND WAWI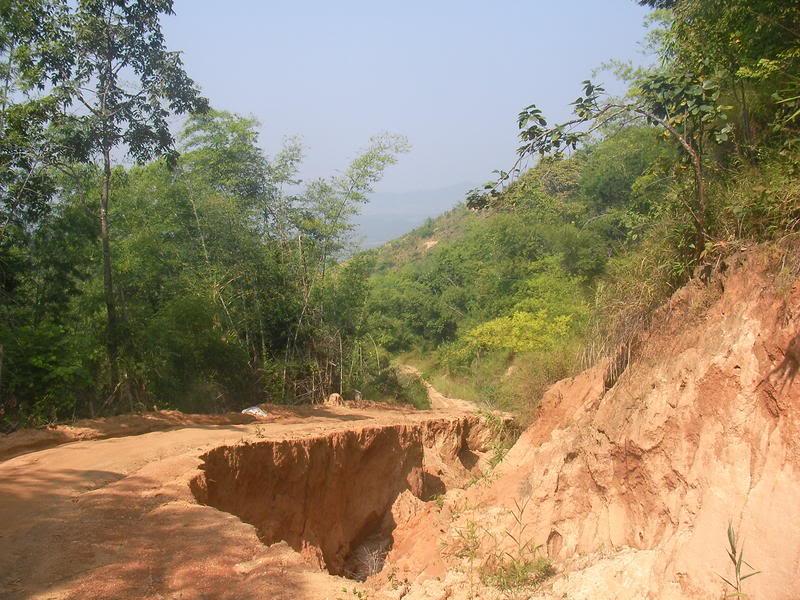 Day 3 - Chiang Rai to Wawi via a different trail. I gave my traced trails another shot. Not really accurate, but closer. I was able to get from just south of C-rai to Chang Dao Coffee headquarters . Then from there it was asphalt to Mae Suai. The road was a little chunky on the edges, but was extremely fun. the downhill grade was perfect. I did almost the whole decent @ 80kph. From there. I just headed home. My bike wasnt running smooth and I wanted to save some energy for this weekend ( friend from BKK are coming up - Ban Ngoo anyone?
WAWI AREA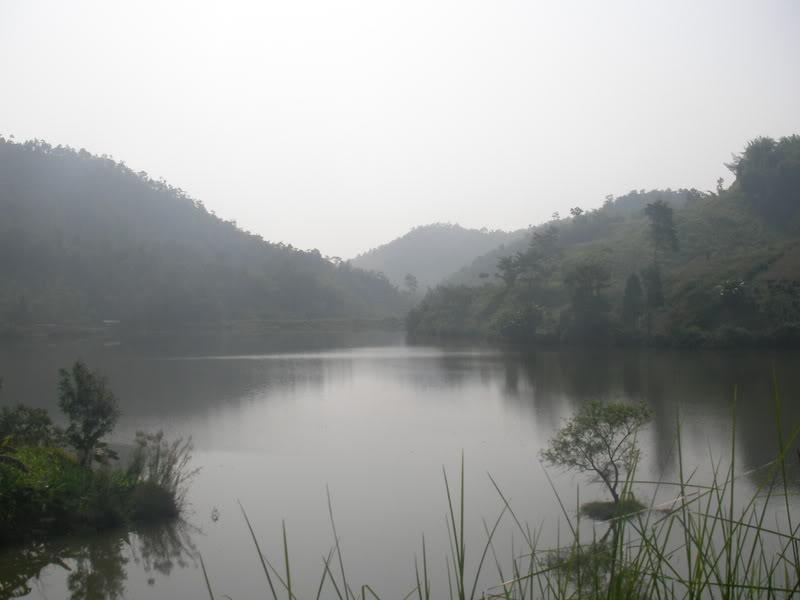 I did screw around in the ????? area not too far from CM. But I'm keeping what I found to myself. I saw some amazing birds. The overall buzz of the jungle was incredible. If any of you do decide to venture out and find something special, please be extra careful. Its nice to know there's still places like that out there.
As far as GPS data - I've been posting stuff ( pretty good stuff too) and havnt seen much from the other end. So I'm holding off - if anyone wants the data for this trip just email me with some of your data.