Offroad around Ban Mae Wang
What a great day! No rain and clear blue sky, unfortunately too hot. Well equipped we started off around 11 am this morning. Enough water, tools etc. We were doing a little off-road course besides Doi Kahm, that shortly took us back to the canal road. A few more curves and we reached the turn point towards Ban Mae Wang. Half the way to Ban Mae Wang, in a small village we took a sharp right and continued our journey on gravel road.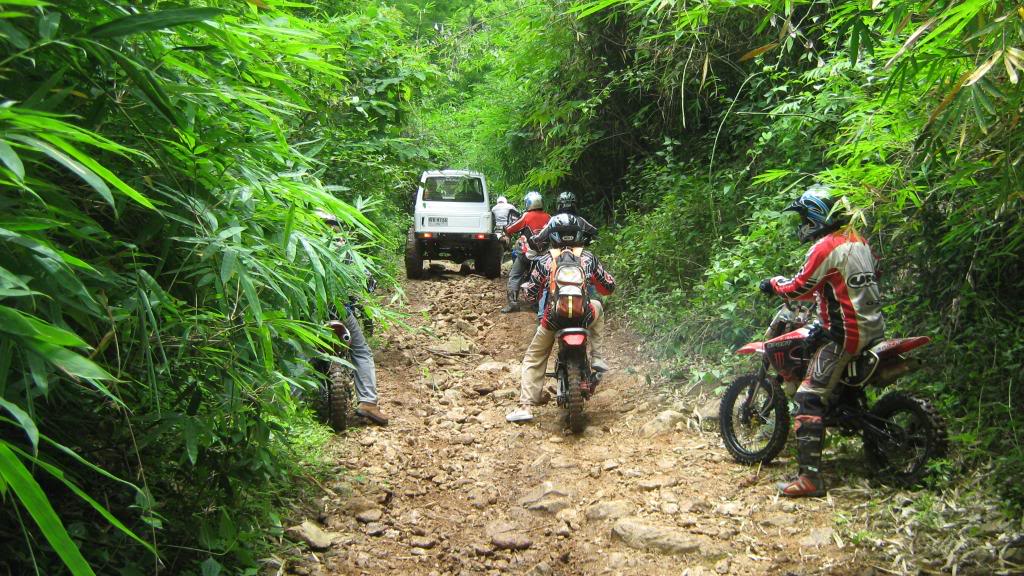 We met some guys with 4-wheelers and shortly after we discovered a bunch of Thai guys with their mini crossers. Kawa 125, I think with automatic transmission. As I had the helmet camera today I was burning like fire to get some cool vdo footage. The picture of today are cut outs from the vdo, that I will post later on youtube. Those Thai guys are brave and don't fear no condition and they help each other to reach their destination.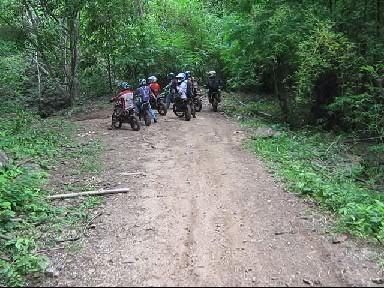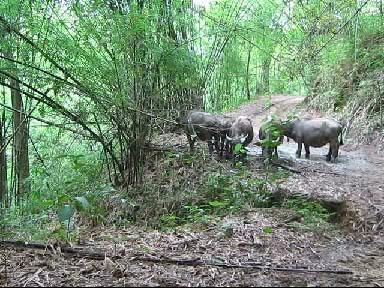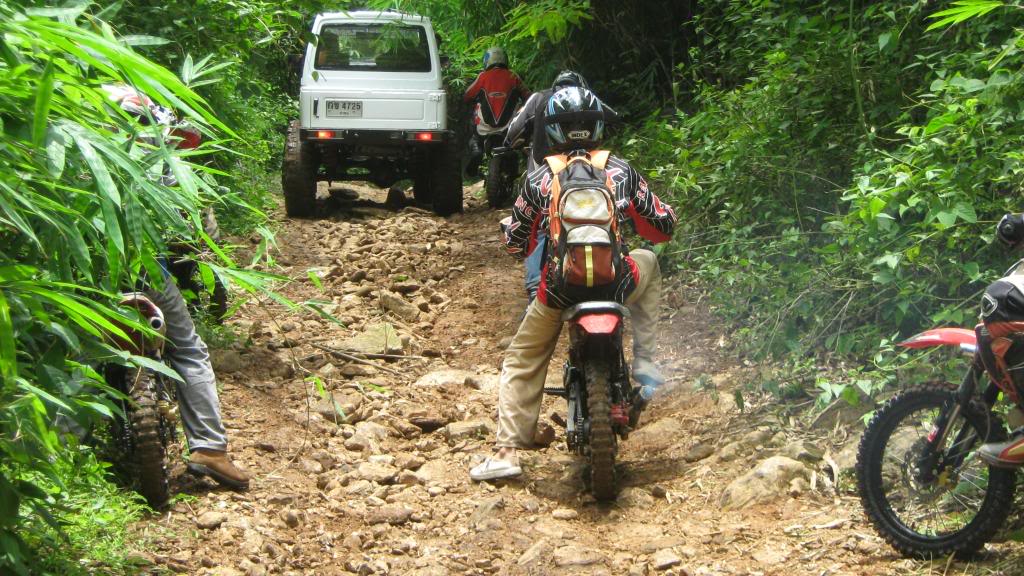 Thru the river my little XR must have swallowed a little bit too much water, after that I had a little trouble to keep up. After a while everything was smooth again. I had to take a lot of attention, 'cause the camera was high above me and I was afraid into bumping it into tree branches. So I had to dunk down many times, just to make sure it doesn't get damaged.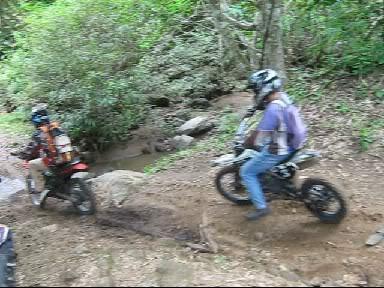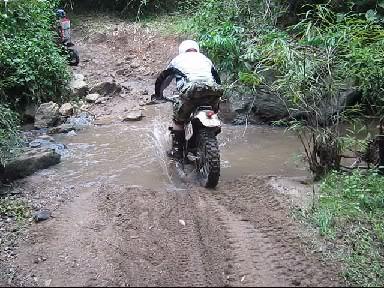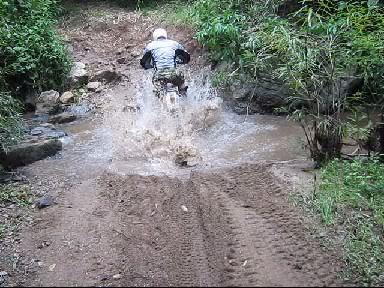 After a while we bumped into Lek, a good old friend and great mechanic, they had some trouble with a XR 400, the clutch was done, so he waited there for quiet a while.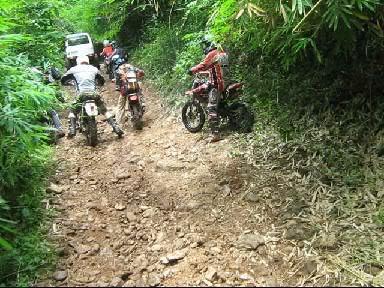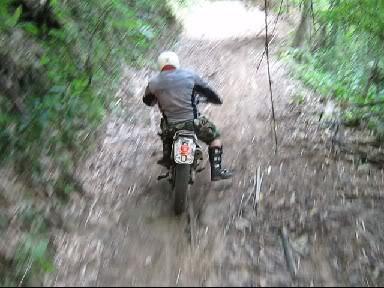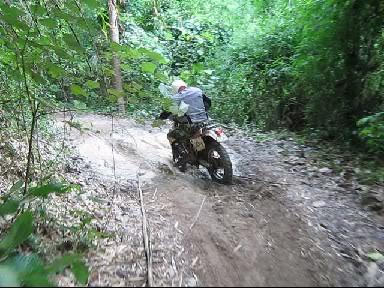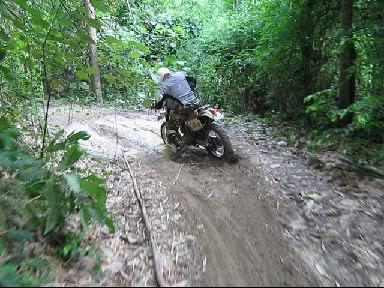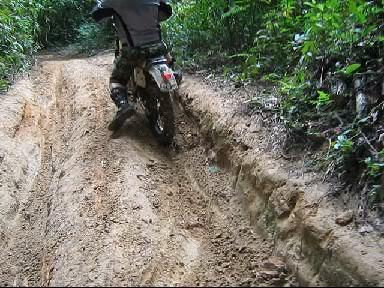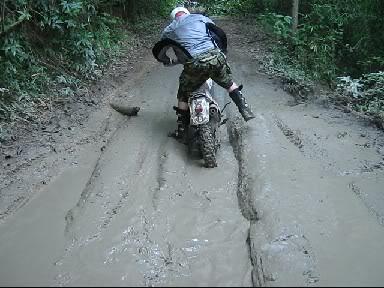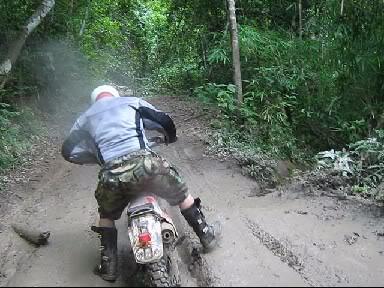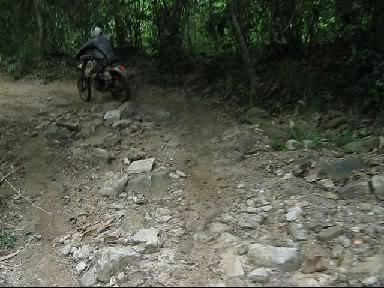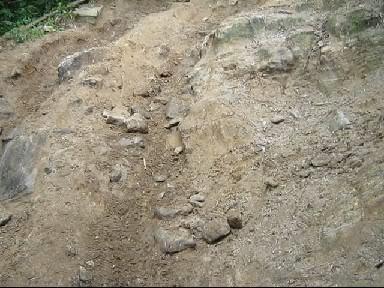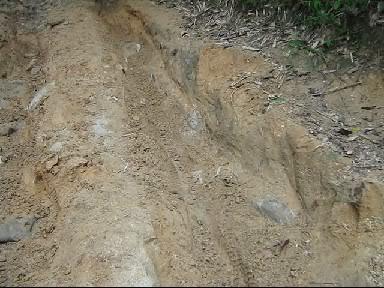 I needed to clean my air filter, so I pulled over and washed it out with benzene. Now it was only a few hundred meters to the top. But then there was another steep climb and it started raining and some of the guys where stuck on the hill, the clay-like surface turned into liquid soap. No way we wanted to turn around, it must be now or never.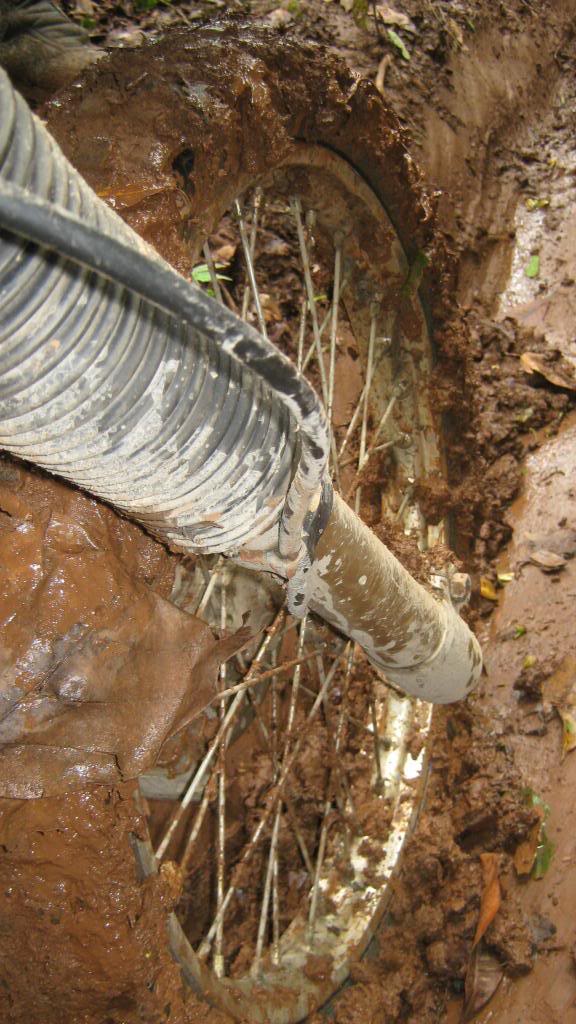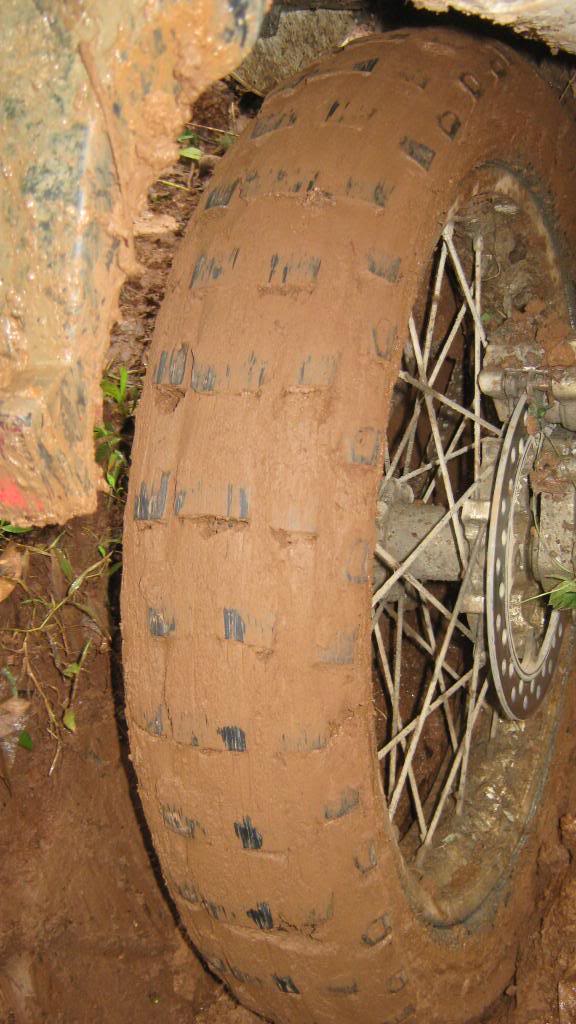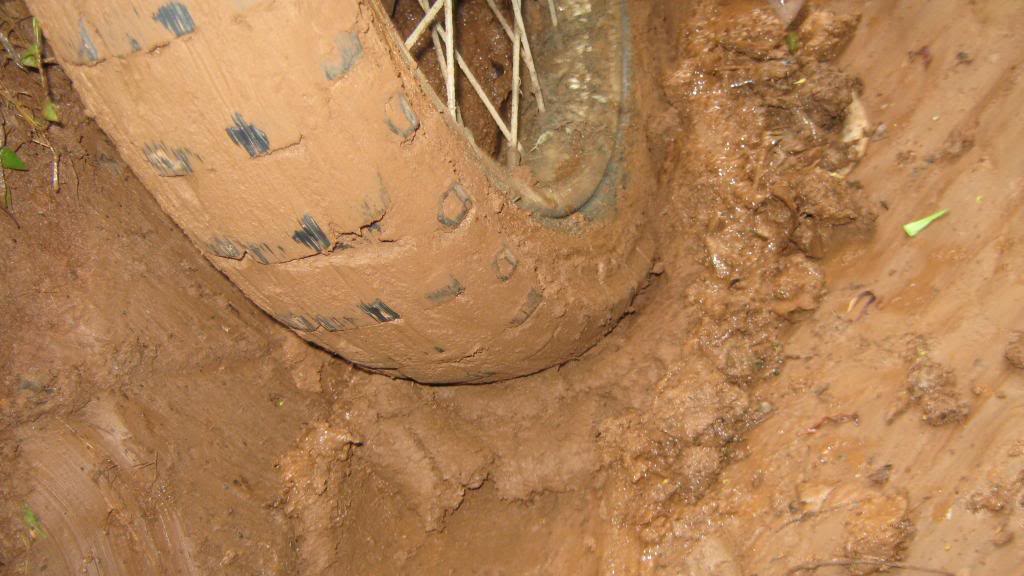 So I tried to get up there with some funky twist, but not for long and I had to face the same problems like everyone else. Too steep, too slippery. I looked on my tires in disbelieve, they were clogged up with mud 'til you couldn't see the knobs no more. Like this I will never be able to get up there.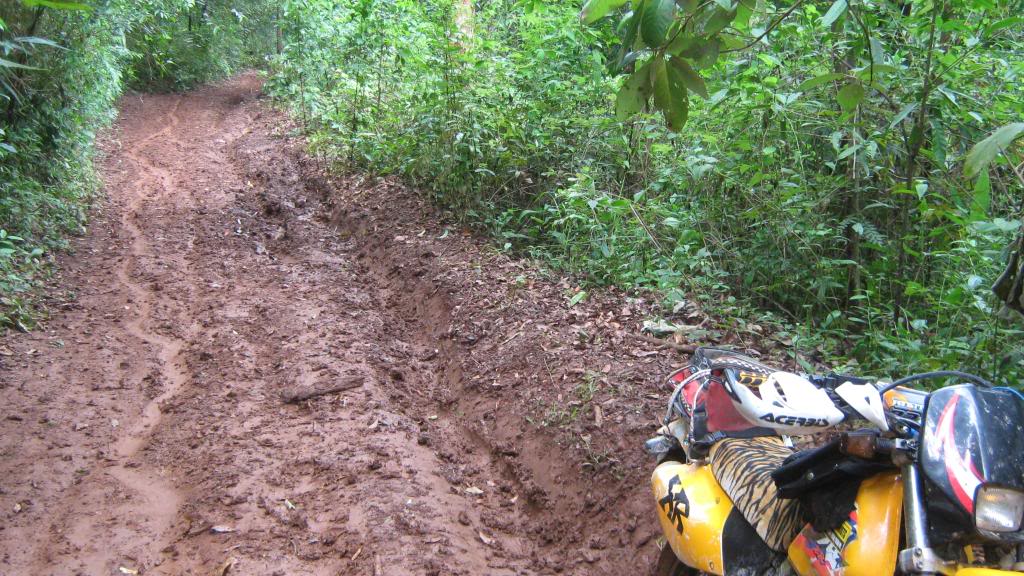 I had to take a little break to recover from this torture, then back on the bike down the hill. Now I tried to clean my tires with some water to get some traction. With a lot of speed and the third gear in I was racing towards the hill like crazy and luckily I got up there, but shortly after that I got stuck again. George second attempt was successful too and he managed to get almost up. With some help from the Thai guys we pulled him up the last few meters. It was just a few meters but those meters where tough like concrete.
As we were sliding from one side to the other and not getting any grip, we decide to pull the bike with the rope to the next level. It was about 100 m up there and we had to pull and push and pull and push. I was totally exhausted. When we had my beast up, we still had to get George's bike. By now the surface had dried a little bit and the grip was getting better. We managed to get G's bike up there much faster.
I was totally finished and happy that we had reached the final top now. From now on we had some nice gravel road again all the way down until Ban Mae Wang. At the first shop we had to get some water and a bite before continuing. Then G told me that his clutch had given up. So we had no other choice then turn around and take the road back to CNX. What a day?!