Offroad around Obkahn
We started from Doi Kahm today as usual and took the shortcut to the Samoeng road.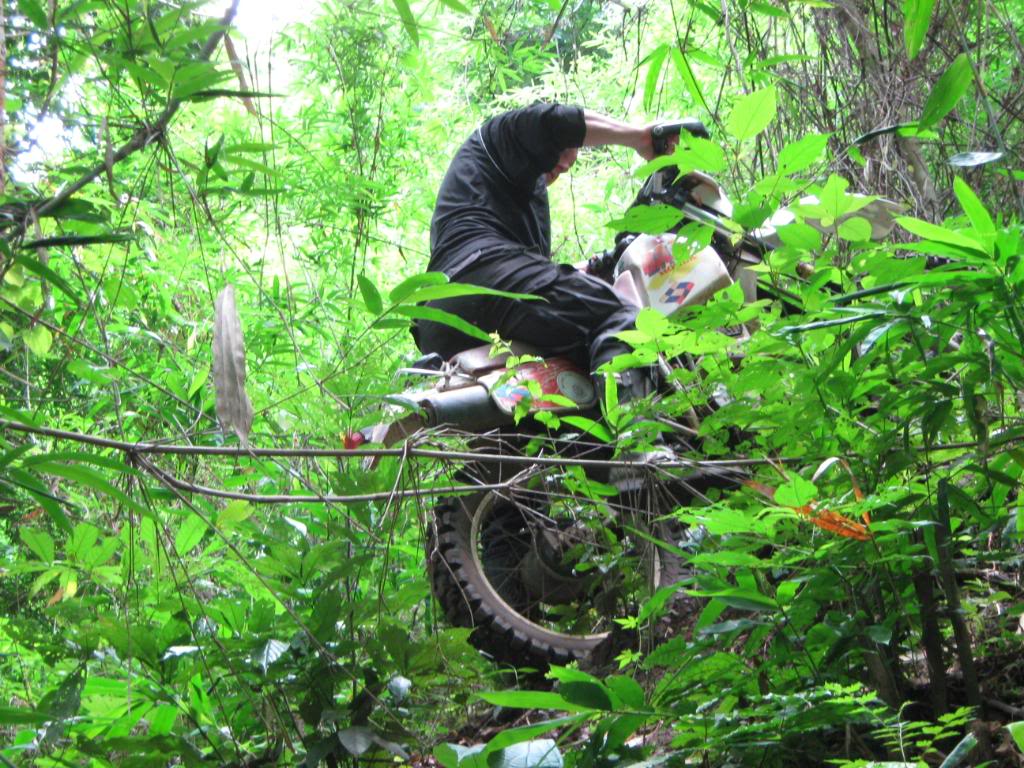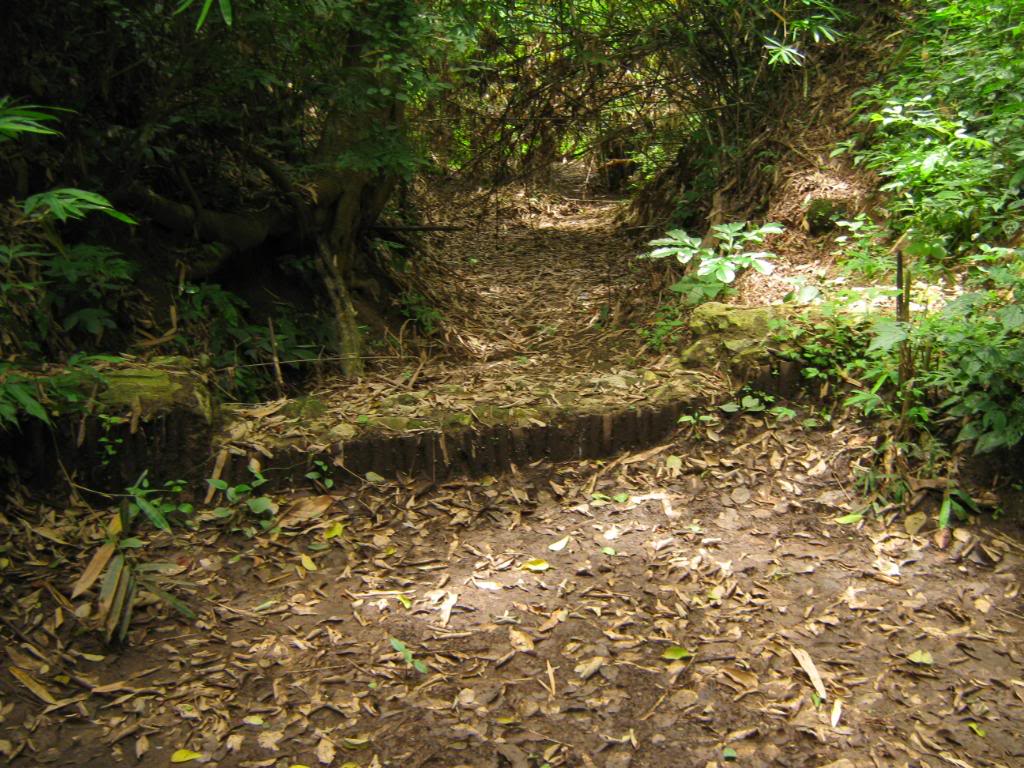 Instead of turning right we took a left this time and drove until a sharp curve and there we turned right. This lead us to some kind of a mine and a lot of trucks were crossing the passage here. We tried to find some new tracks and after a while, we were in a huge garden with lotsa fruit trees. Towards the mountain there was a very big Villa on the top of the hill that was surrounded by a giant wall. We drove around that villa and finally found a small little track that would lead us direction Obkahn.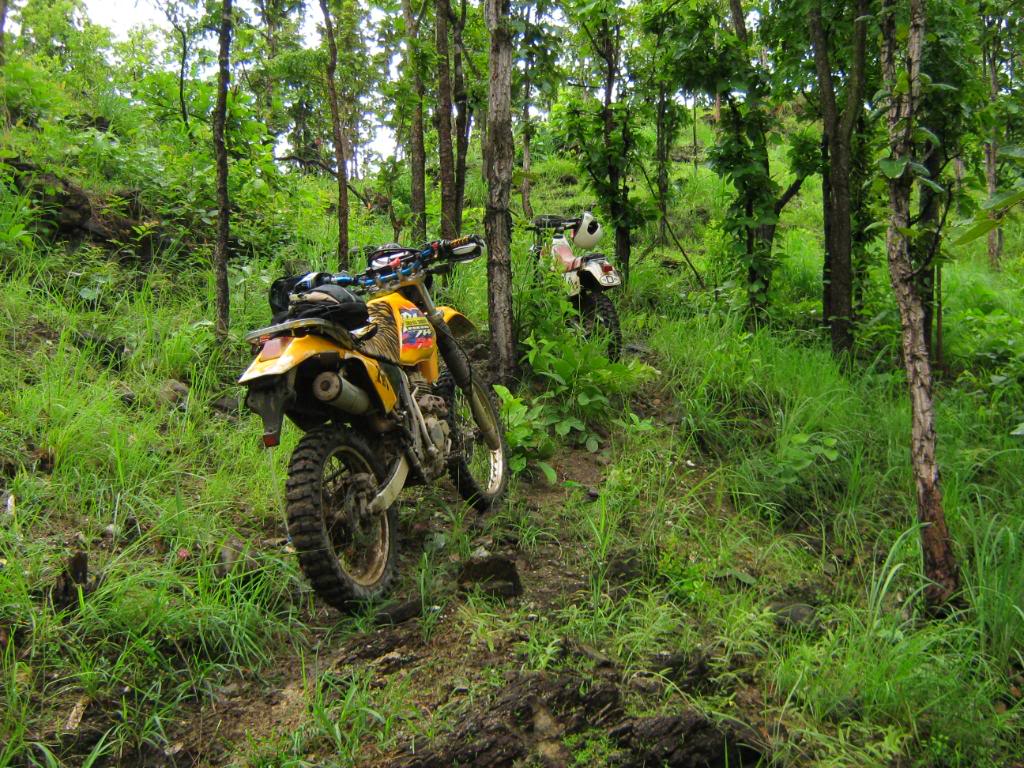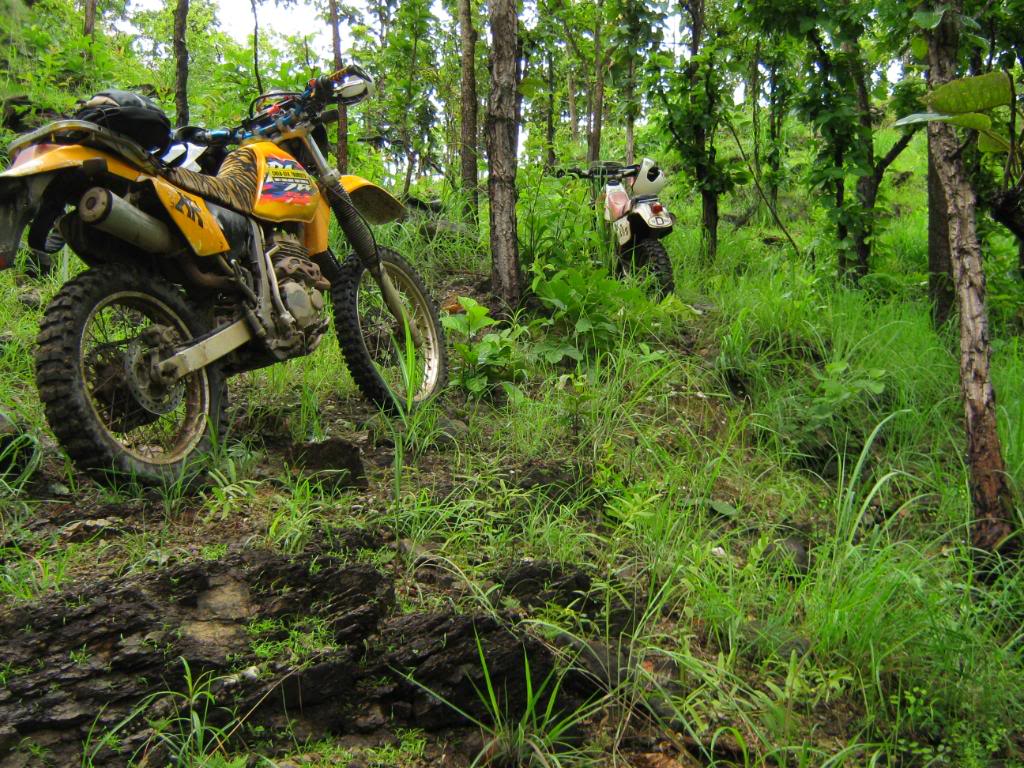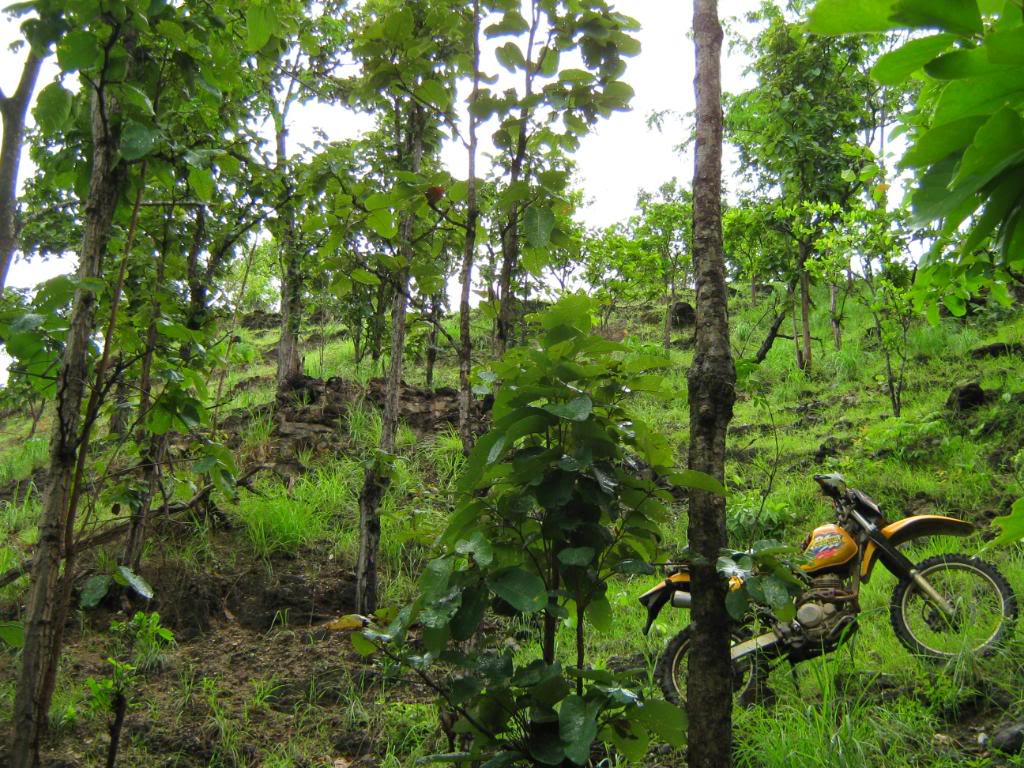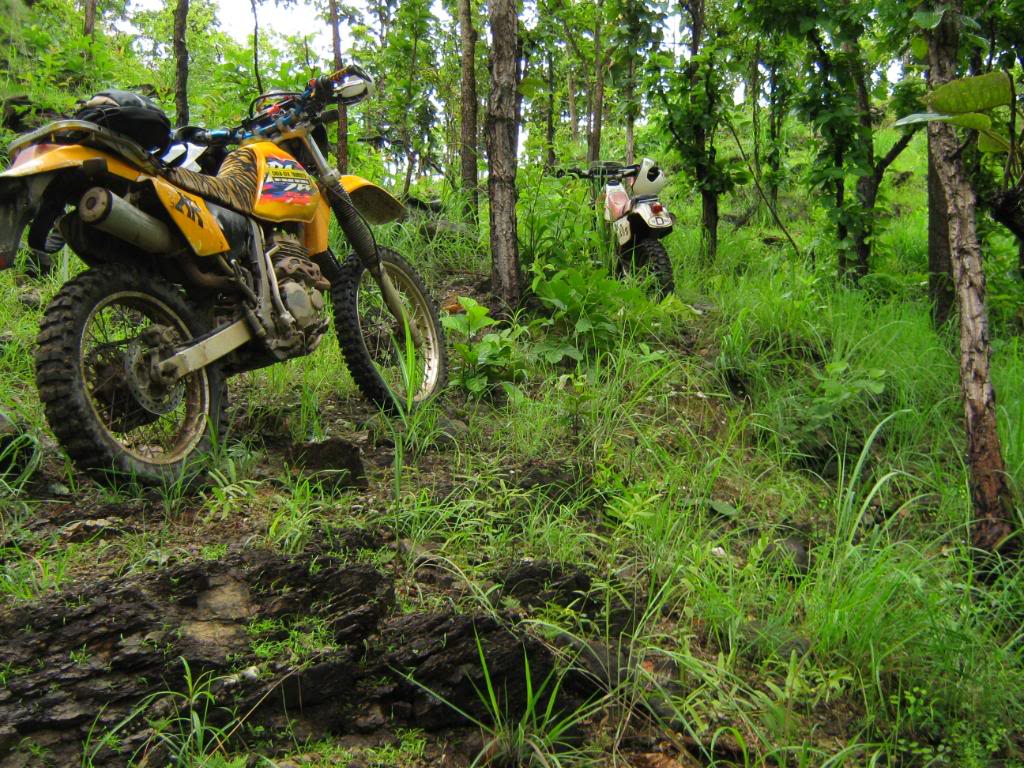 Absolutely beautiful. Next time I will take the GPS, as I promised so many times before. We were riding on the very top of those tiny little hills on small tracks, that were made for walking not for riding. Anyway we had lotsa fun. We managed to come out somewhere before the Obkahn Headquarters. We rushed to the restaurant to get some food and then turned back. On the way back there's some kind of a junk yard or garbage yard were they dump old car tires and staff like that. There's a small track going towards the mountain. We took this track and it offered us some great new offroad sites, we hadn't been yet.
Fantastic grip today, now spinning, no slipping or sliding – just pure fun. The surface was sandy and partly rocky. Towards the mountain it became big fat rocks and it was a pleasure to ride around there. The track took us further up the hill until a very steep passage. George pushed his bike and I preferred riding all the way up. I think it's all in our mind, if we think we can make it, we just do it. If not we're fu….!
Down-hill we passed a lot of small rivers, it was such a nice track and the rain added a lot of fun to the whole scenario.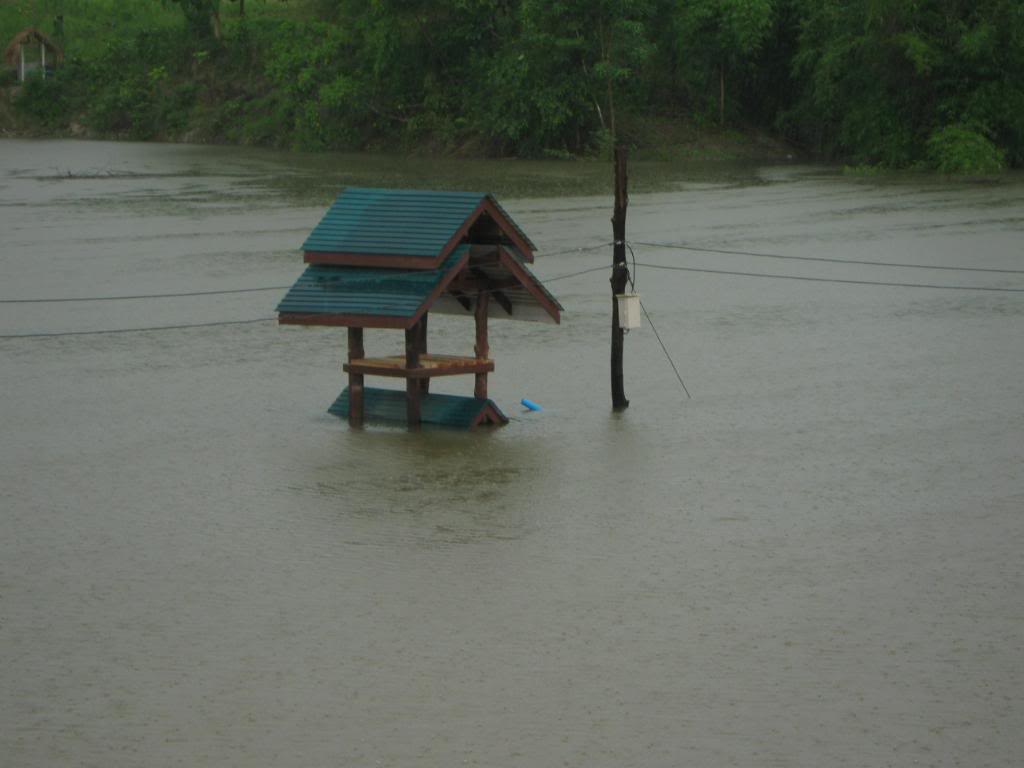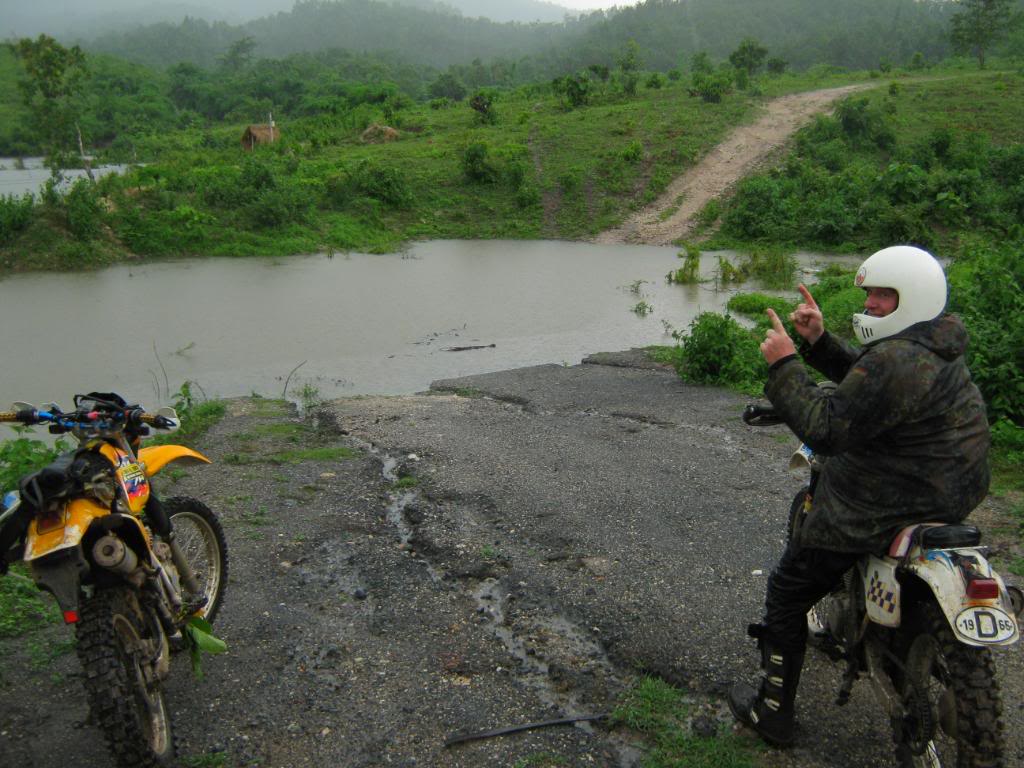 Then we reached a gravel road that took us to a lake, the lake was flooded and the asphalt road from there was no more accessible. So we turned around and searched for an alternative. Then it started raining like crazy and we took some shelter in an old car workshop.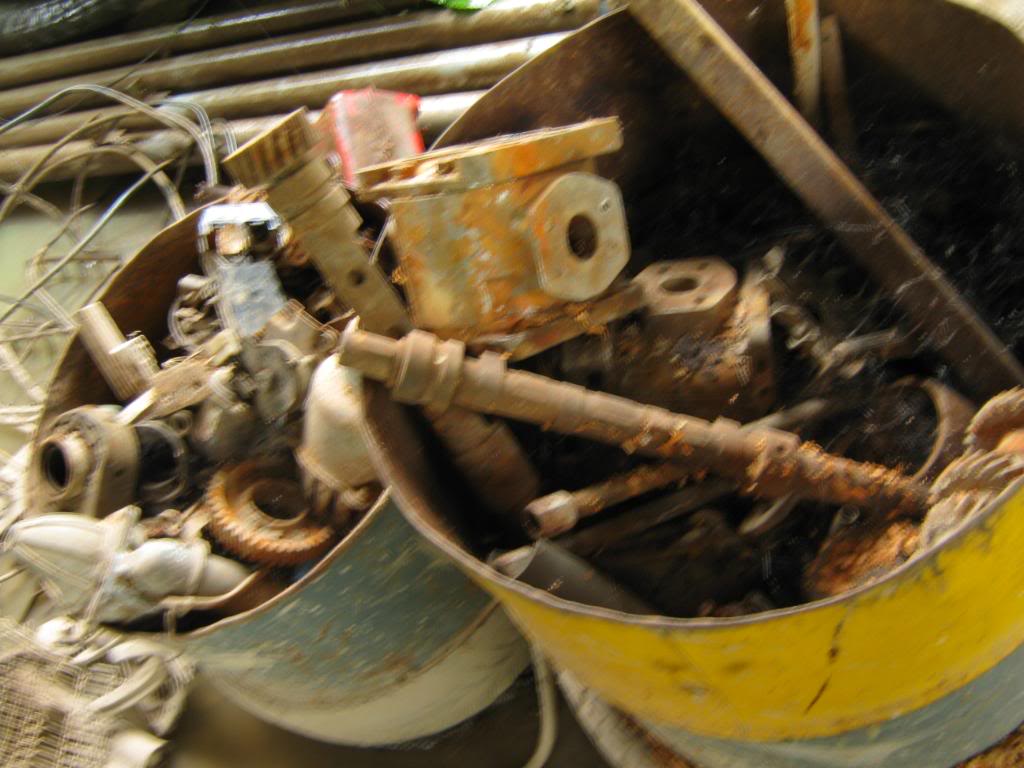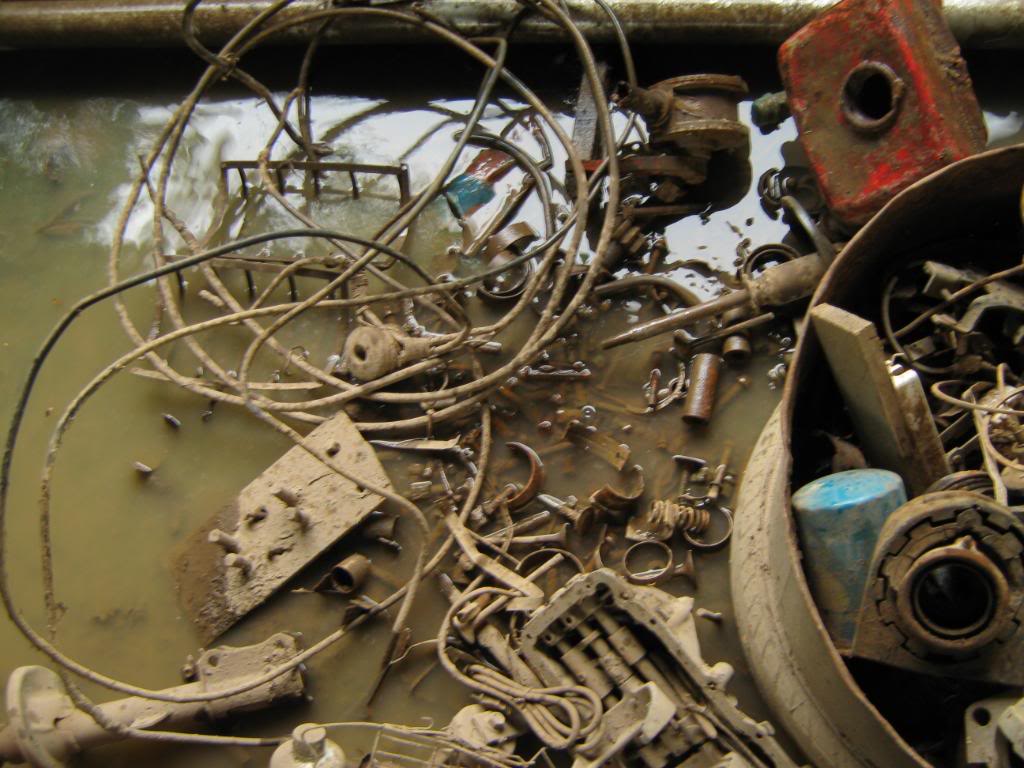 After a while or so we found a connecting road, that braught us back to the Hang Dong Irrigation Channel road.
What a fun ride – I enjoyed it a lot