Administrator
Staff member
Subscribed
Jan 16, 2003
13,364
4,308
113
68
Too good to be true??? A late April Fools joke?
http://www.infomotori.com/honda_africa_ ... 691_1.html
http://motorcyclespecs.co.za/pic%20of%2 ... n_1200.htm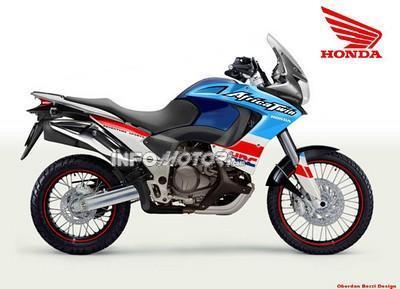 Translation: Italian » English
Honda Africa Twin 1200 for the moment is little more than a voice still never confirmed by the Japanese House. What is certain is that if they miss in a segment - that of enduro road - which today represents a good part of the motorcycle sold, but Africa Twin, as it was conceived at the still missing: capable of addressing travel even in pairs, low operating costs, maintenance and easy to fit any type of terrain. We expect to infomotori.com the forward, certain that many of you await your return. In the meantime we asked Oberdan Bezzi to trace the lines of future Africa Twin and have it described as follows.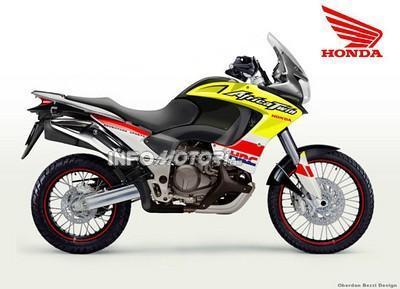 It was not in Cologne and perhaps Honda will not even all'EICMA, but is ready and has the potential to be the worthy heir of the legendary Africa Twin born in late 80s.
The V-twin has been an increase of up to 1200cc engine capacity (compared to her cousin Varadero), but in addition the whole motion was designed to return the lighthouse to be covered by category.
First, the extent of the front wheels with 21 "rear and 18", as if to say that wanting and having the capacity, some puntatina in a route that is not only a "white road" you can also do.
Then the weight that despite the tonnage of the motion is vocifera as surprisingly low compared to competition. However, the saddle is higher because of the nature and sporting a long suspension travel. The frame is steel with parts alloy.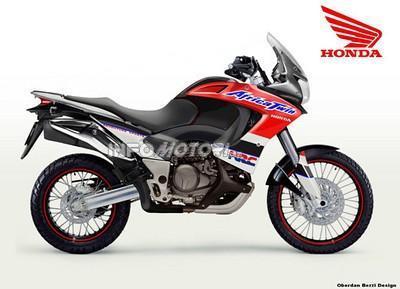 One way, the new Africa Twin, which is exactly half way between the big enduro travel and more markedly sports such as R1200GS and HP2, to stay at home BMW.
The design is based on not appear too heavy albeit with an image of strength definitely perceptible. Finally, the livery is a tribute to Africa Twin original 1988 blue and red blue and white logo with the HRC (which has contributed to the development) in beautiful exhibition.
Comment: Arh, too good to be true.. a 1200 Africa Twin.