Good fun at the BRC today- a ton of bikes out on account of the holiday. Things were going great and I was getting comfortable and pushing the pace, then I crashed...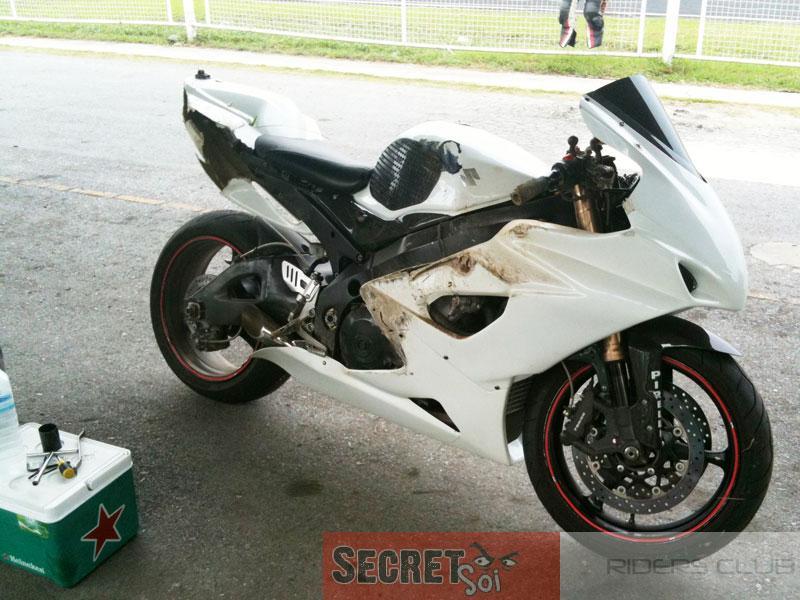 Grabbed too much brake at the end of the straight and the front end went out from under me. I dunno... I brake way harder at the end of the straight at BIRA and have never managed to lock up the front wheel there- the surface at the BRC must be a bit slippery compared to BIRA...
Track fairings are pretty knackered but hopefully they can be patched up.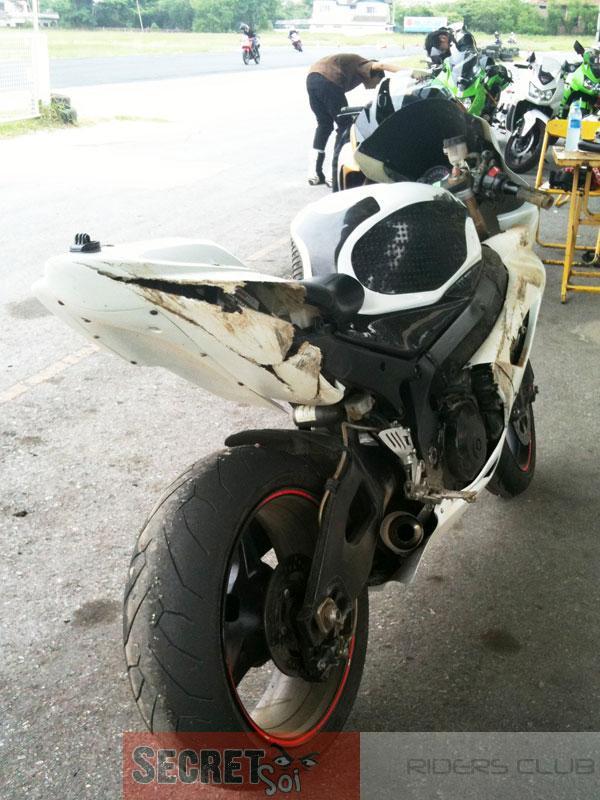 Snapped off my Pazzo brake lever, slider, swingarm spool, mangled the throttle grip, bent the right re****t and a nice dent in the tank, shouldn't be hard to fix.
Thank goodness I was wearing full gear- I slid a good 30-40 meters down the pavement before ending up in the dirt. Bruised hip is my only complaint, but man did my suit and gloves and boots get rashed up. There were a lot of fellows out riding in jeans and sneakers- I hate to think what would happen if one of them goes down...
Woohoo! Can't wait to hit it again!
Ride On!
Tony