Left Thailand to move back to the US a while back and have settled down in Redmond, Washington, or the "Eastside" as Seattle folks call it. Gorgeous roads all over this state but I was busy with the new job and the move but finally managed to get out for a ride!
Day trip to Leavenworth via Stevens Pass, Lake Wenatchee and the Chumstick Highway
I really didn't have a destination in mind- just wanted to get out and ride. Thought about heading down towards Mt Rainier, or West to the Olympic Penninsula, but I've been to both so wanted to discover something new. Never been to Stevens Pass or Lake Wenatchee, so decided to check them out.
Beautiful day, cool and mostly sunny, I headed north out of Redmond on the 202 towards Woodinville then onto the 522 which eventually connected me to US Route 2, aka the Stevens Pass Highway. There were a few bikes out, but not as many as I'd have expected considering the beautiful weather. Rode with a couple of fellows from Sultan as far as Gold Bar where they peeled off, and from there I continued solo up to the Stevens Pass ski resort, which sadly has had to shut down due to lack of snow...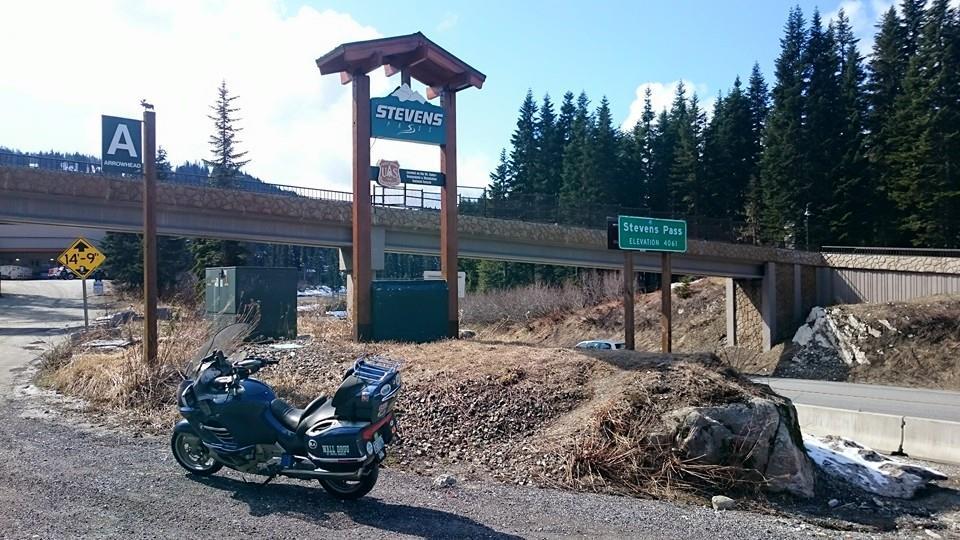 From Stevens Pass I continued on some nice fast sweepers until I reached the turn off for Lake Wenatchee State Park.
A stiff breeze was blowing off the lake and it was a bit chilly, but I imagine this place must be very popular in the summer months-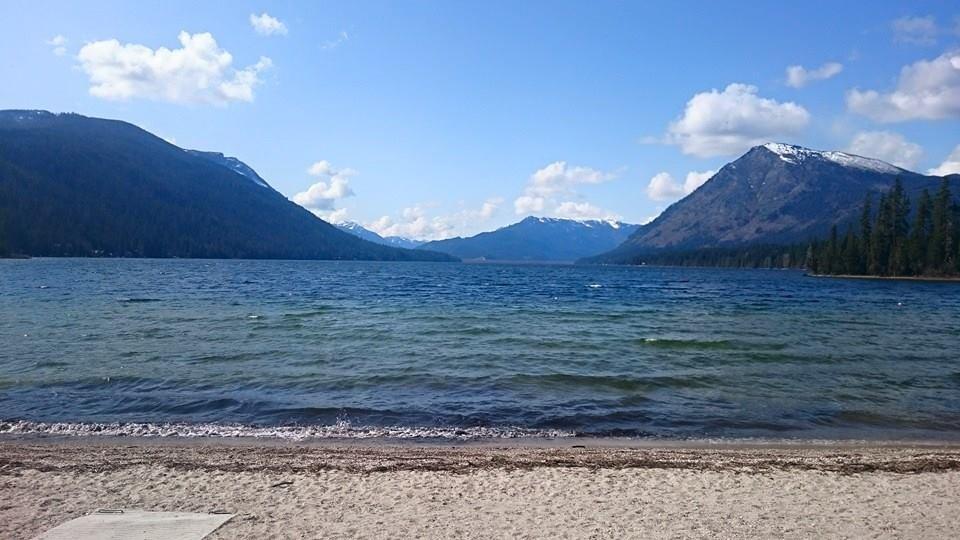 Leaving Lake Wenatchee I saw a sign that pointed to an alternate way to reach Leavenworth. Why not? Turns out it was a good choice- the Chumstick Highway (Route 209) is a nice little whack on a motorcycle!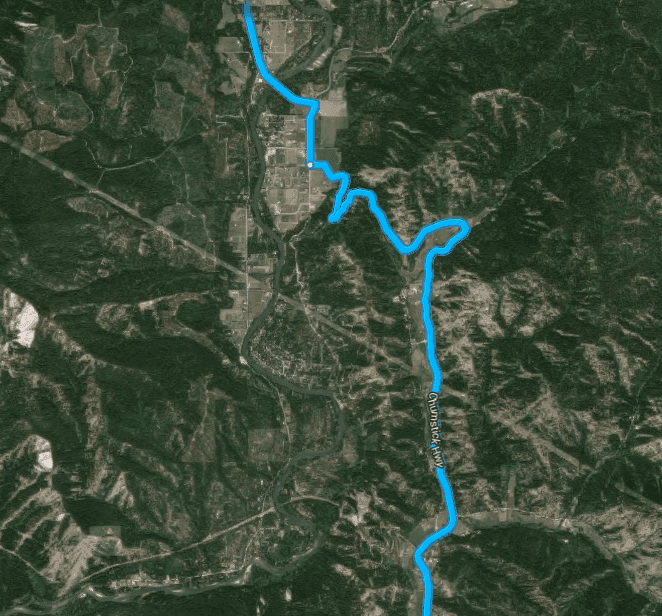 Arrived at my destination with a smile on my face- Leavenworth is a trippy little town that's all done up in a "Bavarian" theme. Weird, huh?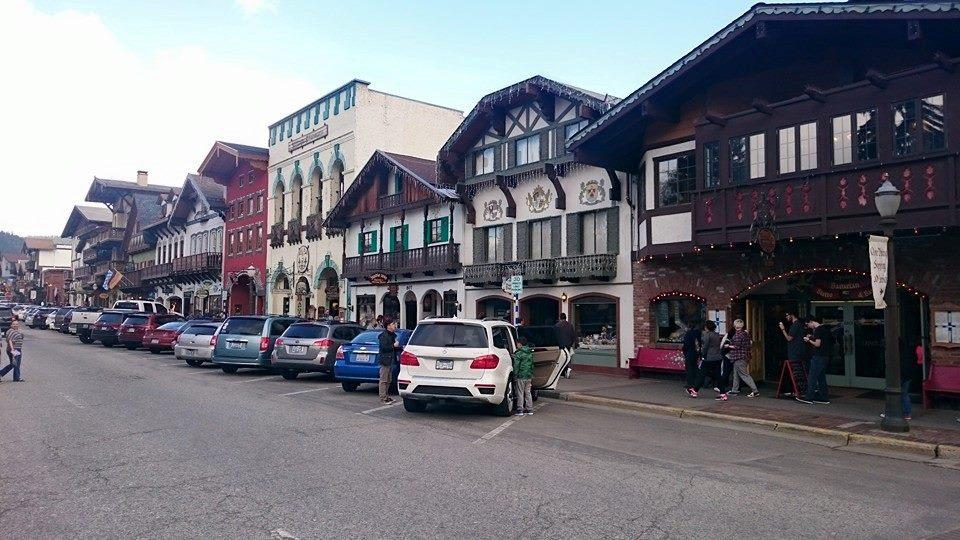 The place was packed with tourists, and I have to say, as much as I'm averse to tourist traps, this place is pretty well done-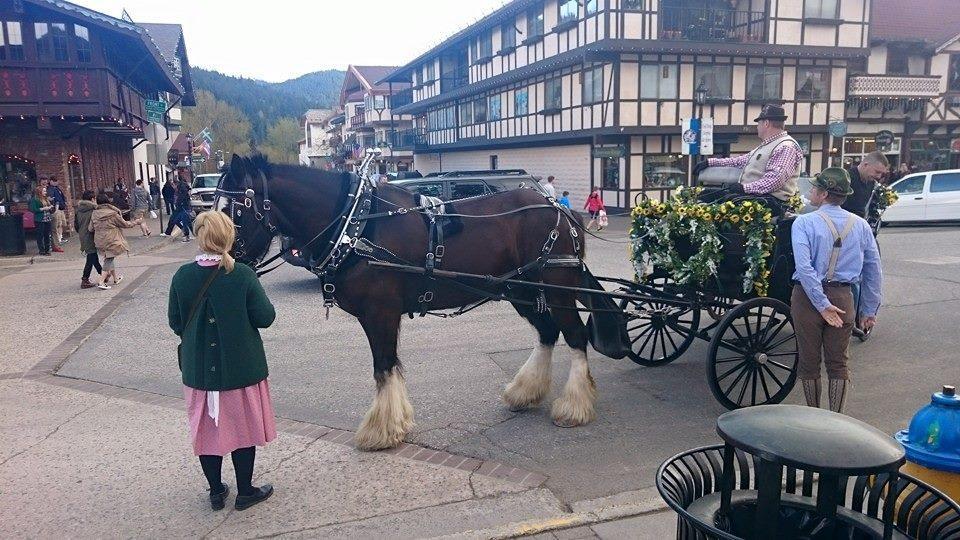 Lucked out and found a good parking spot just off the main square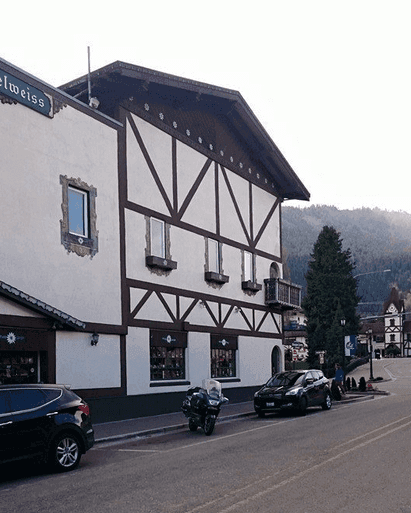 Was thirsty and a bit hungry and wandered around until I found a good spot-
The Icicle Brewery has a nice outdoor patio, live music and some mighty fine brews
Wandering around a bit more, enjoying the sights and people watching and had to take a snap of this
It was getting late and I didn't want to ride back over the pass after dark. Coming over the road was wet in some places and it would suck on a bike if it froze! 4:30 in the afternoon and it's about 100 miles back to Redmond-
Had I been a bit more prepared I'd have brought camping gear, overnighted up in the Alpine Lakes Wilderness and continued the loop up to Winthrop and back over the North Cascades Highway 20 which just opened this weekend. Ah well, maybe next weekend!
On the way back to Seattle made an ice cream stop in Skykomish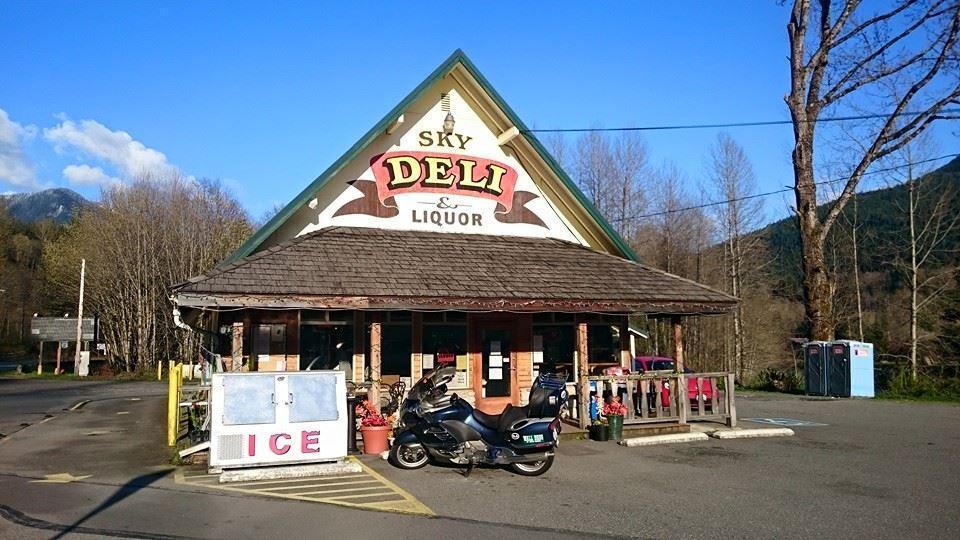 Shout out to the very nice ladies who run the Sky Deli, they were closing but invited me to hang out and we enjoyed a long and interesting chat.
Not a bad way to spend the first Saturday of April. Thinking I really need to get a dirt bike as I know there are tons of awesome dirt roads worth exploring in the mountains around here. Happy Days!