Took a trip around the GT on the 20th of May with my wife on the ER6n. We had originally planned to go via Chiang Mai immigration and then Doi Inthanon and on to Mae Hong Son. But I was told at Immigration that I would have to go to Mai Sai to get my visa. So we headed off back past home and on to Chiang Rai for lunch, and then to Chiang Saen for the night.
After visiting the spirit house for good luck the Boss is ready to go.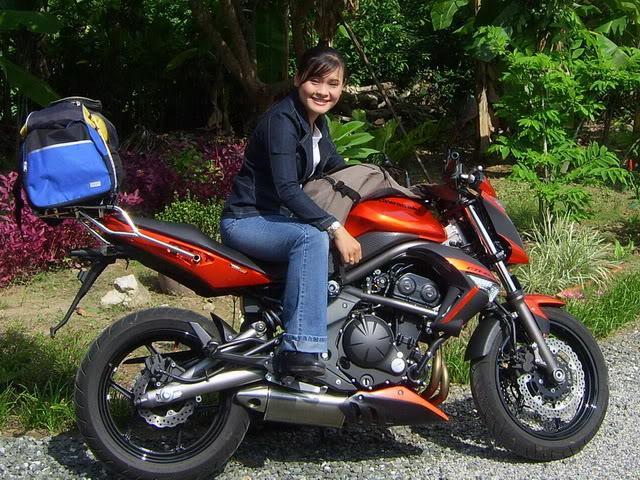 Travelled up the 118 towards Chiang Rai. A nice easy ride now that the roadworks are done.
Just watch the mirrors for the pickups. They do the same speeds up hill downhill around corners any side of the road they like.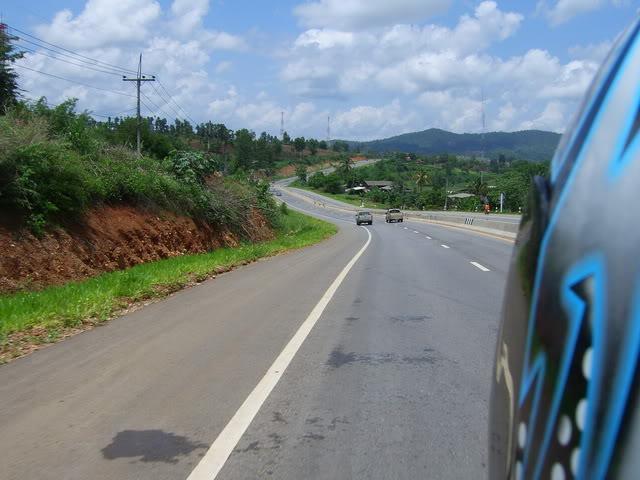 Stopped for some food at the wery white wat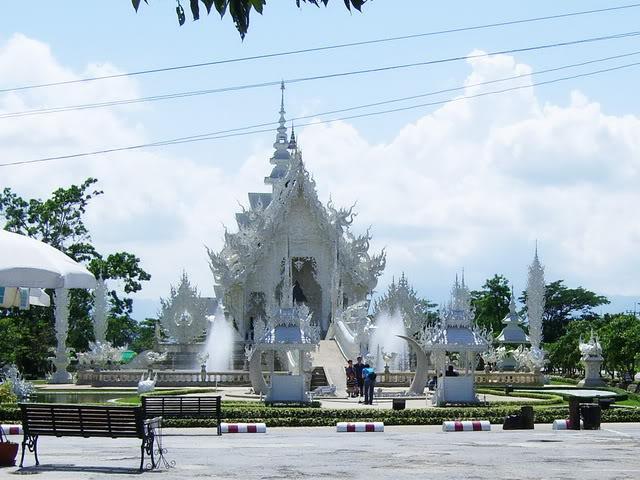 Then travelled the 1 and 1016 to Chiang Saen for an overnight stop.
The Mae Kong was running red from rains in Burma.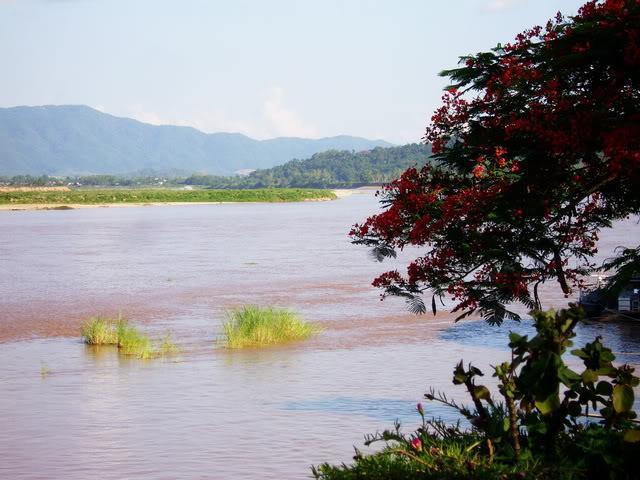 Stayed at the Sanboonmar Bungalows. I think 500 bht for the night including free coffee
They were quite nice except the hardest bed that I've slept on since I woke up on the footpath outside a pub late one night. ?
My wife was looking forward to seeing the Golden Triangle as she hadn't been before. I had been up a few weeks earlier. We had dinner down on the river opposite the Casino. They had it floodlit and were working still when we left around 9
Headed off the next day for Sop Ruak Mae Sai and Doi Mae Salong
The GT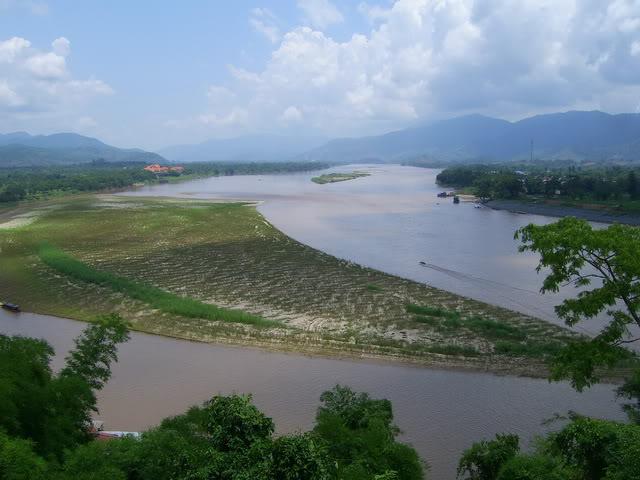 Mae Sai is very quite compared to when I was there last year. I think 15 day visas
aren't helping the locals too much.
Took the 1130 and the 1234 to Doi Mae Salong. I really enjoyed getting off the main
roads and into some twisties.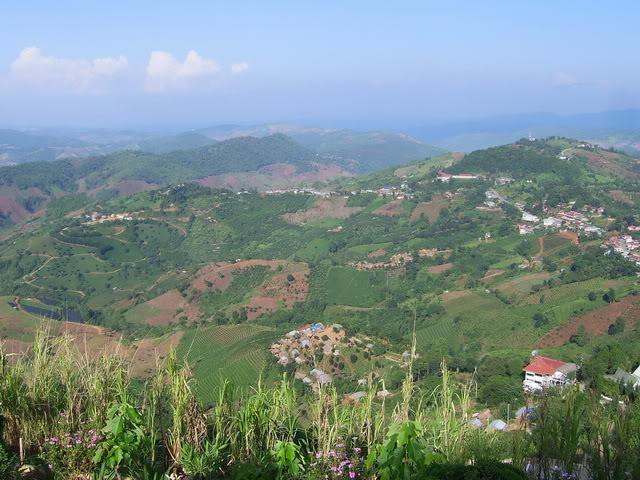 Doi Mae Salong is a really nice place. We went up to the monument and did all the touristy things.
Stayed at the Central Hills Hotel. Nice room 400 bht a nice view and A COMFY bed haha.
I learn to always check the beds after the first night. We ate at the Shin Sane while we were there
Really nice food at good prices for a tourist place and plenty of it. They have bungalows for 300 a night also. But they don't have a view( do they boss.)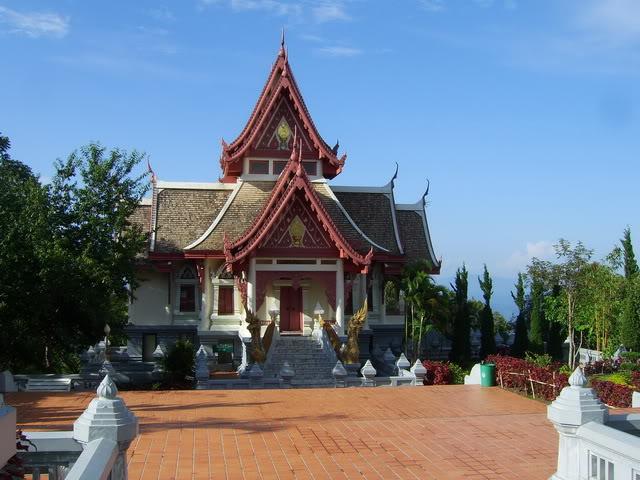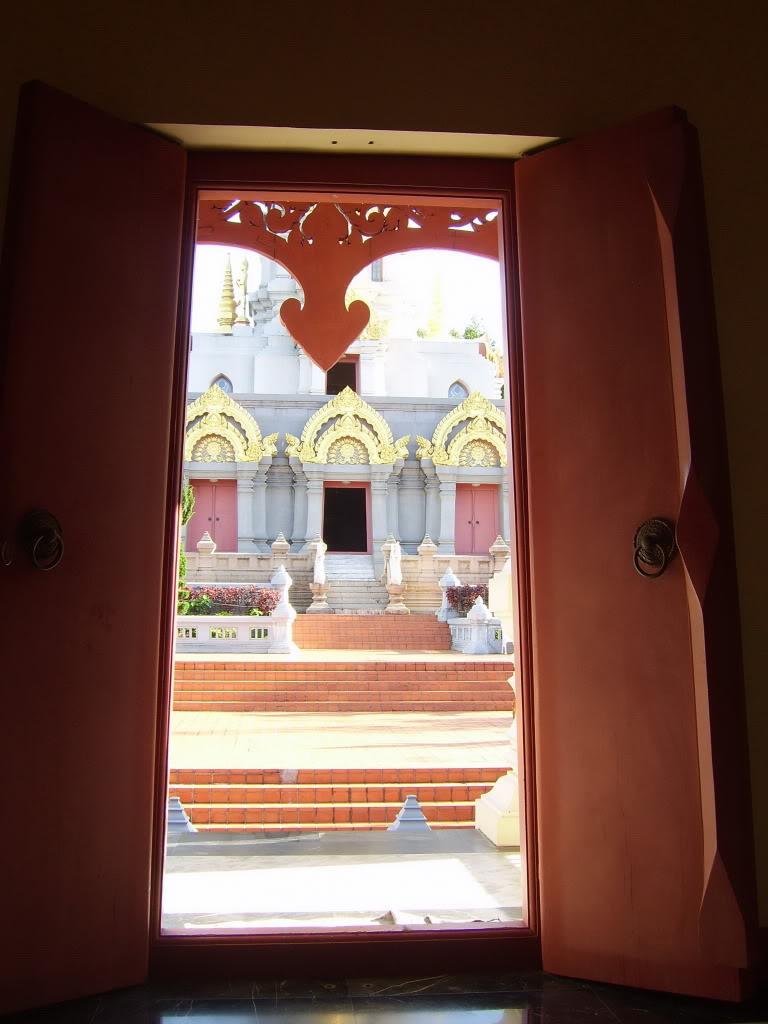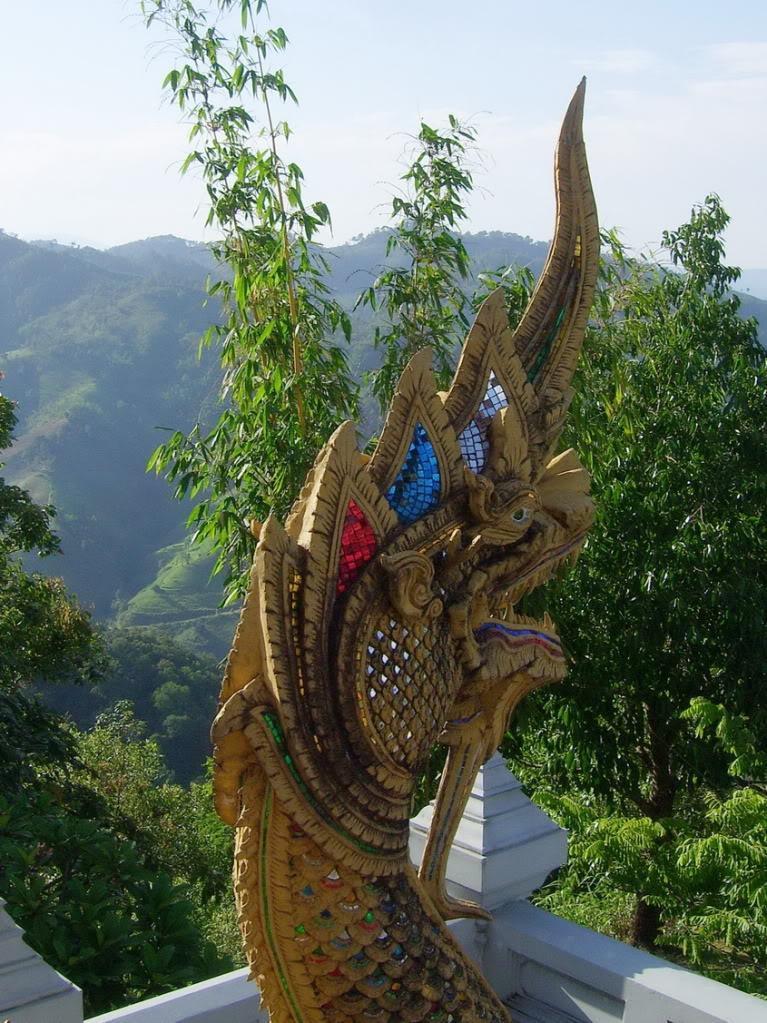 Part 2 to follow