Peter's Post seems to be getting in a loop. No idea why but have reposted it here in the hope that this will work better.

Peter, hope you don't mind

Moderator
Day 9 Van Vieng ---- Vientiane --Cross Border----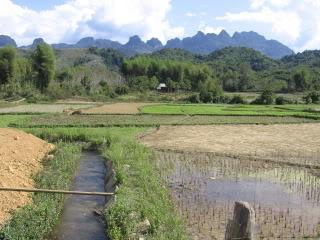 We stopped here to adjust my chain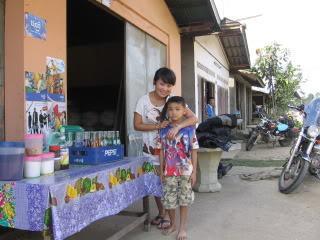 War Museum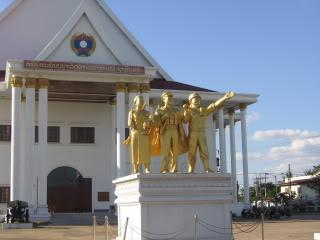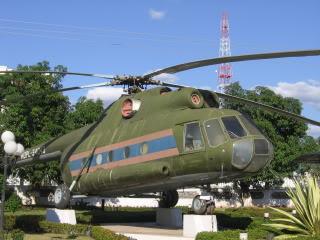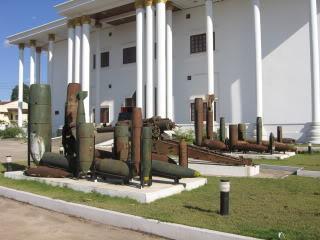 Funny place to Park a Truck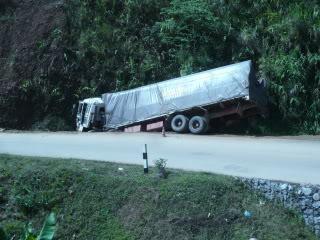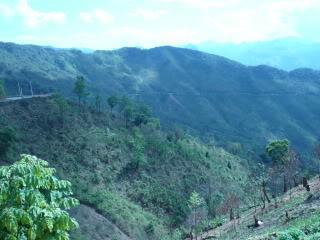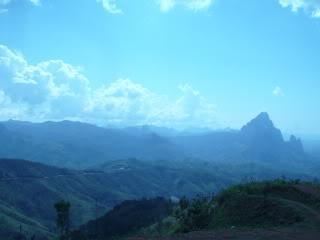 Day 10. Van Vieng -- Vientiane (Lost my notes no milages after this)
When we got to Vientiane we had a look at the war museum.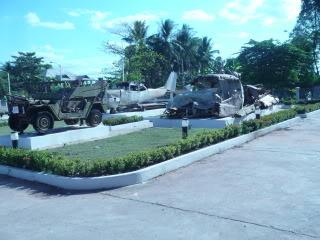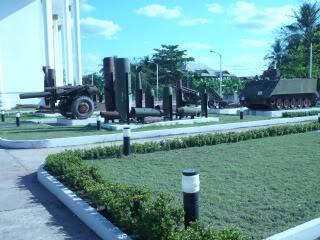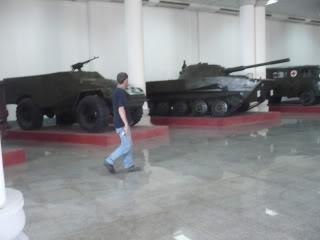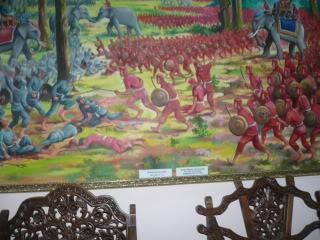 Around the Border
We presented all our personal and bike documentation and after being shuffled back and forth a few times we were free to enter Thailand. (Unbeknowns to my brother they only gave him 14 days on his Thai Visa and when he left Bangkok after our yacht charter they charged him 7 days B3500 for overstaying) I thought everybody got a month ? Big relief to get the bikes out of Laos without overstay or incurring duty.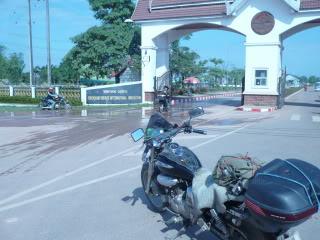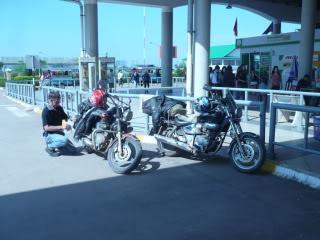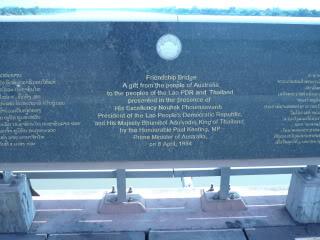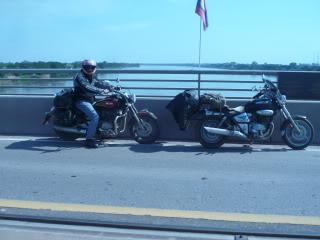 Day 11. Nong Khai -- Bung Kan
Just a short run to Bung Kan where we stayed in the best Hotel of the whole trip the Sumran. B380.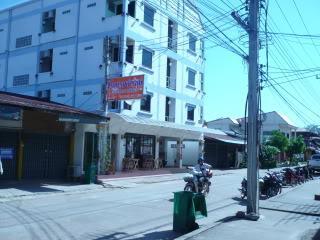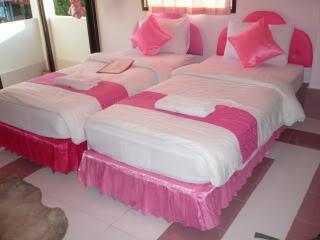 They even had a golf buggy to take us out to dinner because I was sick.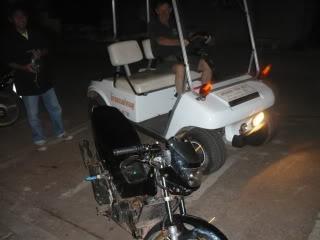 Day 12. Bung Kan to Mukdahan.
We stayed at the Song Thai hotel. B350.
Lunch by the Mekong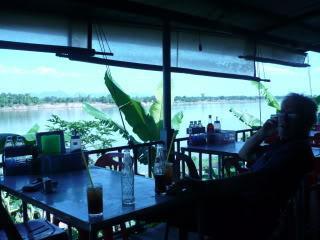 Day 13 Mukdahan to Sisaket
Long Nok Ta. Brit Airstrip built around 1967. Still almost perfect. One mile long exactly
Brief stop at Marcos before going on to Sisaket and home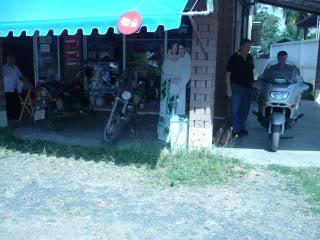 Post script
Somewhere either before I left Sisaket or on the road I started to get sick with what turned out to be Typhus. It is a Tick born infection that made me weaker and weaker until I could hardly stand up. I didn't know what was wrong and I had a fever, lost my appetite was losing concentration and balance which resulted in me falling off twice on dry straight road. The 2 day wetting probably didn't help either. I was very happy to cross back into Thailand and fell in a heap on the Thai side of the border and was revived by some medics with smelling salts. We struggled for the next 2 days to thankfully arrive in Sisaket.
I was admitted to the local Private hospital where they diagnosed Malaria, H1N1, bird flue. Pneumonia, put me on a drip then let me go they didn't have a clue and I was fading fast. We were then scheduled to be in Phuket for a yacht charter so we flew down there but when I arrived I was so weak I couldn't walk and Paul and my son Kim put me straight into the Bangkok Hospital, Phuket. There I stayed for the next 8 days. They say at this point I had only about 2 to 4 hours left. It took about 2 days to isolate the problem as Typhus and start the treatment after which I started improving immediately.. I got onto the boat for 2.5 days but had to go back each morning for an IV drip. My son arranged a Business Class ticket for me and I was able to fly home to Australia but had to report directly to the hospital to continue the drip. They let me go home but the IV continued each day for the next week.Now I am almost recovered and have mixed feelings about the Lao trip – don't think I'll do it again – not for a while anyway.
Fell off here and hit the marker post. Only broke screen bent footpegs and hurt my shoulder.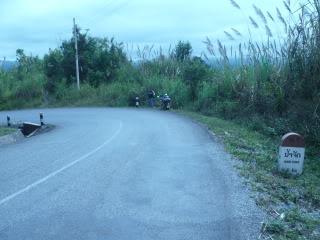 Total mileage covered just under 3000km